Best Crypto Exchanges in Canada 2022
Last Updated on January 18, 2022
There are a large number of Cryptocurrency exchanges popping up these days, so which should you be using?
In Canada there are some really great options. When looking for the best Canadian exchanges, consider information such as location, currency, available cryptocurrencies and the fees.
Our rating is based on factors such as ease of use, fees, trading features and support.
Based on our research, the best cryptocurrency exchanges for Canada are:
We hope our in-depth list has helped you choose the best exchange for digital assets that you feel is right for you to use in Canada, luckily there are some great options to choose from!
We would highly recommend picking one exchange which works for you and sticking with it, this will make your life much easier and will help you keep a handle on your portfolio. One of the things people stress with the most is keeping their crypto portfolio safe which is why we advise people to use a hardware wallet to store their cryptocurrency long-term.
If you want to find out more information about each exchange, you're in luck! We have detailed breakdowns on each exchange below so it's easier to make an informed decision. Find out more information on our rating process.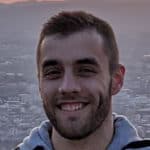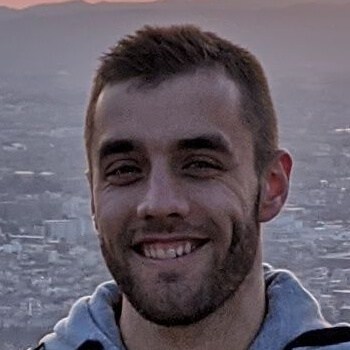 James
Crypto Head
Disclaimer: We may receive a commission for purchases made through the links on our site. However, this does not impact our reviews and comparisons. Learn more about our Affiliate Disclosure.
Disclaimer: Digital currencies and cryptocurrencies are volatile and can involve a lot of risk. Their prices and performance is very unpredictable and past performance is no guarantee of future performance. Consult a financial advisor or obtain your own advice independent of this site before relying and acting on the information provided.
What You Need to Know About Cryptocurrency and Bitcoin Exchanges in Canada
If you haven't heard of cryptocurrency, then you haven't been listening. Lately, these new types of digital currency have been all the rage – made famous by Bitcoin when the currency took off to an unprecedented level. Bitcoin allowed those who entered into the game early enough to turn spare change into millions of dollars. The immensely successful digital currency spurred the creation of a lot more – and now users have a lot of options available at their disposal to choose what they want to invest in.
Of course, for such a market of a plethora of digital currencies to function, this makes the necessity of cryptocurrency exchanges prevalent. When you start trading Cryptocurrencies here is everything you need to know about how to buy bitcoin in Canada, and how to choose the best bitcoin exchange in Canada for your needs.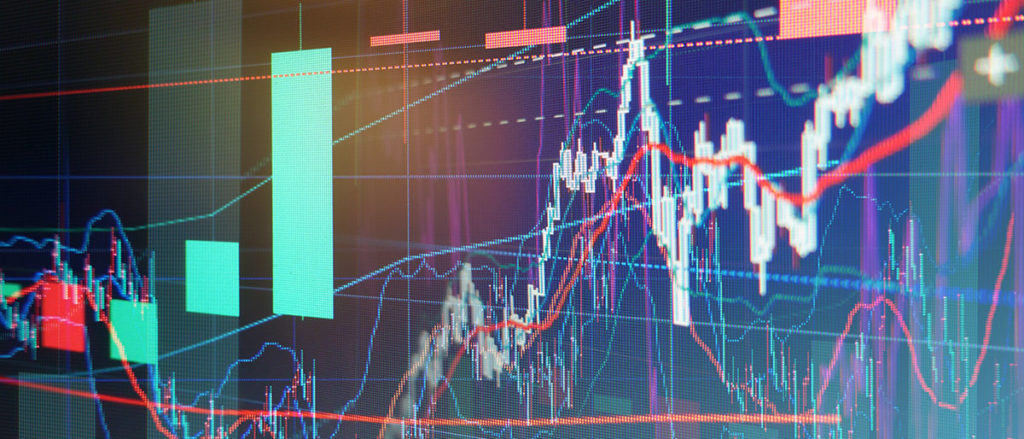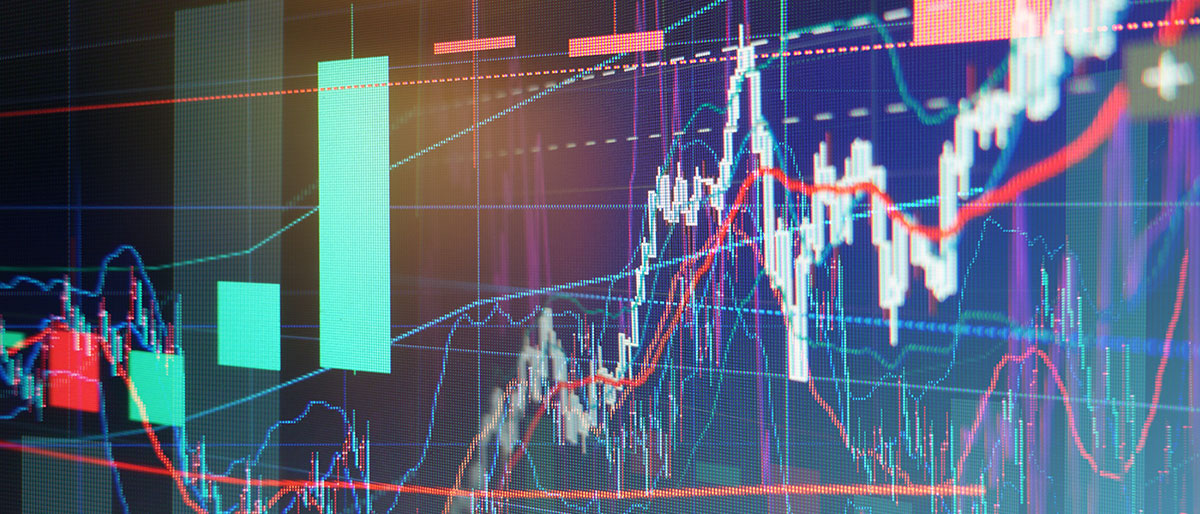 What Are Cryptocurrency Exchanges?
These days, there are a lot of different Canadian options for cryptocurrency that people are interested in investing in. With the help of cryptocurrency exchanges, this is all made much more easy, convenient, and lucrative (there are even crypto auto trading bots that can do most of the heavy lifting for you).
Cryptocurrencies are an emerging industry. Some people know a lot about how this industry works, while others are absolutely clueless as to how to navigate this new world. The basics, however, are simple once you have done a little bit of research. It starts with exchanging your typical currency for the cryptocurrency that you choose. To make this happen, you need to use a cryptocurrency exchange. Start by finding one that best fits your purposes.
Before getting too deep into the research process of finding the right cryptocurrency exchange that you need, you must first understand the different types of exchanges you might encounter, what their benefits are, and the risks that some of them might pose that you need to watch out for.
If you are just getting your feet wet with cryptocurrencies, it is a good idea to understand the different options available when it comes to exchanges. They pose both rewards and risks, depending on how you choose to obtain your coins. It's also definitely worth doing some research into Cryptocurrency wallets as they will make you feel a lot safer trading long-term. Here is a little insight:
Peer to Peer vs Traditional
Peer to peer and traditional are two different types of currency exchanges you might encounter during your search for the right exchanges in Canada.
First, traditional exchanges are organizations that purchase and sell cryptocurrencies as a business. These types of exchanges often offer the best rates to their users. On the other hand, since these organizations are designed to transmit, facilitate, and exchange cryptocurrencies, they impose many procedures and regulations, both to protect themselves from falling victim to fraud and to follow the law.
You will frequently encounter wait times, either to transfer funds or when trying to verify your identity. Once you become an established client, the exchange will lessen the amount of time that passes before you receive your cryptocurrency.
The reason all of this can be so time-consuming is that there are limited payment options available through traditional exchanges. Through them, the only way to make the exchange from your typical currency to a traditional currency is to make a bank transfer of your funds to the exchange. It takes time for this transfer to clear, delaying the amount of time it takes for you to receive the cryptocurrency. If you think a traditional exchange is the right option for you, it's important to carefully research the requirements that the exchange imposes and make sure it is still able to fit your needs.
Peer to peer exchanges, on the other hand, are platforms that allow you to exchange your typical currency for cryptocurrency through a transaction that takes place between two private individuals. These exchanges have a lot of things in common with traditional exchanges. However, they do come with their own benefits and risks.
With peer to peer exchanges, it is common for the verification steps and wait times to be less than what you would find from a traditional exchange. Using a peer to peer exchange essentially means taking on different risks for increased benefits. As you will be conducting private transactions with other individuals, you will not be afforded the protections that come with trading with a reputable, Canadian (and more traditional) exchange. In most cases, transactions on peer to peer exchanges are completed smoothly, with thousands of successful trades conducted on a daily basis.
Centralized vs Decentralized Exchanges
Despite the overwhelming diversity in modern crypto exchanges, there are only two main types of crypto platforms: centralized (CEXs) and decentralized exchanges (DEXs).
The best way to understand how CEXs work is through the analogy of any centralized bank: they're owned and run by a highly regulated entity, so in order to use its intermediary services, you need to follow the corporate rules. This includes a full ID verification for AML/CFT compliance and predetermined fees per transaction. In return, you'll be able to complete the transaction in a user-friendly manner with full guidance and support through the entire purchase and sale process.
As the most popular marketplace in the crypto ecosystem, centralized exchanges have been present since the earliest Bitcoin stages, and according to market cap figures, they're the backbone of the crypto industry.
On the other hand, DEXs transactions are immutable and trustless, executed without any interference of a centralized, human-controlled authority. Instead, DEXs use a P2P protocol that allows direct transactions between the buyer and the seller that are handled by self-executing smart contracts.
As you can see, DEXs are much closer to the original blockchain idea of a decentralized financial system. In fact, DEXs have numerous advantages over CEX in terms of privacy and self-reliance when it comes to coin storage. However, they lack a user-oriented approach and usually come as an alternative to traders after gaining some expertise in crypto trading.
Features to Look Out for When Choosing an Exchange
Now that you know a little bit about the two main types of exchanges you will encounter during your time trading with cryptocurrency from Canada, the next step is to start looking at specific exchanges. Before you commit to a certain one, though, it's important to know what features to look for in the exchange of your choosing – and which ones to avoid.
Here are the things you should consider before settling on an exchange option:
History and reviews you find online
Verify the legitimacy of the exchange
The size and strength of the exchange
The Best Bitcoin Exchanges
Bitcoin is the world's first and most popular cryptocurrency which makes it super easy to find an exchange that supports and sells this coin. It doesn't have to be an advanced trading platform or one that lists a variety of altcoins together with Bitcoin – all you need is a straightforward, quick, and cheap Bitcoin exchange.
Most of the time, altcoin exchanges try to compensate for the risk they've taken in listing some volatile assets by reducing the number of payment options. On the other hand, Bitcoin exchanges such as Bitbuy, the most popular Canadian crypto exchange, let you fund your account via Bank Wire, Interac eTransfer, or Flexpin.
As a Canadian trader, the best thing about using a local exchange like Bitbuy is the ability to pay in your native currency, i.e. the Canadian Dollar (CAD). The platform is very user-friendly and allows customers to choose between a basic (Express Trade) and an advanced trading system (Pro Trade).
Bitbuy is definitely our number one choice but it isn't the only Canadian exchange where you can purchase BTC. We recommend checking out Coinberry and NDAX as well. Both of them offer Bitcoin and a couple of other prominent cryptocurrencies at affordable fees.
The Best Altcoin Exchanges
The altcoin market is extremely popular with experienced traders who like the thrill that comes from speculating on a lesser-known coin's price. These coins are a double-edged sword: they have a low market cap and are almost worthless at the start, but if sufficient attention has been drawn to them, it drives their price up, and they turn into a lucrative investment.
If this type of trading appeals to you, our advice is to look for a well-established exchange that has large trading volumes and high liquidity. This way, you don't have to worry about potential flash crashes, i.e. sudden plummet in the altcoin's price, because such an exchange takes the necessary precautions to prevent or solve such scenarios efficiently.
We recommend using Binance, one of the largest cryptocurrency exchanges in the world. The platform lists over 1,000 altcoins that can be traded against BTC, ETH, USDT, and BNB, the exchange's native token. On top of that, Binance provides its customers with a plethora of advanced trading tools, order books, and depth and price charts.
Best Crypto Exchange With Zero Fees & Commissions
Although you may come across some zero-fee offers on some crypto exchanges, keep in mind that they can be a double-edged sword with numerous subtly hidden commissions that come in the form of premium membership, high spreads, or pricey deposit/withdrawal fees.
You should also know that no-fees-incurred deals aren't possible when the trade includes fiat currencies. For example, KuCoin offers zero-fee swaps on its recently launched Instant Exchange but only with the most frequently traded cryptocurrencies.
On the local market, you can get the best bargain trade on Coinberry. The exchange doesn't claim to be commission-free as there is a training fee of 0.5% but it does charge 0% for all types of deposits and withdrawals.
Best Crypto Exchange To Buy Ethereum
If you plan to make an Ethereum investment in Canada, you should look no further than a regulated, locally-based crypto exchange. Since Ethereum is the second-largest blockchain-based coin, you won't need a multifunctional platform with an expanding list of available cryptocurrencies.
On the contrary, all you need is a user-friendly exchange that supports multiple payment options with your native currency. Ideally, such an exchange will feature competitive fees, decent liquidity, fast processing times, and reliable customer support. In Canada, you can find all these traits for a smooth ETH purchase on Bitbuy, Coinberry or Coinsmart.
The Cheapest Cryptocurrency Exchanges
The cheapest crypto exchange is not always the one with the lowest transaction fees. Even if the platform offers an affordable flat fee, the deposit and withdrawal fees could be over the top, or the spreads might be too wide. And let's not forget the existing exchange rates.
You should also keep in mind that fees will vary according to your preference: are you looking to trade or simply purchase some coins? Sometimes, exchanges have lower tiers and higher fees for users with low trading volumes that lift up as their volume increases.
For example, Coinberry is a good place to purchase your first cryptocurrencies in Canada as they have a 0.5% trading fee and zero deposit/withdrawal fees. Bitbuy's fees are also quite reasonable, ranging from 0.16 – 0.75% based on your trading volume.
For traders that want to try something new, we recommend visiting Newton, a promising new Canadian crypto exchange. Not only is this platform fully compliant with Canadian regulations and offers a decent choice of coins and trading features, but it's also commission free!
Newton operates as a brokerage that buys the coins beforehand and sells them to its customers making a profit from the small bid-ask spread. Moreover, makers are rewarded with discounts for the liquidity they bring to the platform.
To those of you who are primarily interested in trading crypto to crypto, Binance has the best offer. On top of its starting 0.1% fee, there's a discount for users who decide to pay their fees in BNB.
The Largest Cryptocurrency Exchanges
The way in which researchers estimate whether an exchange is large enough or not is by taking into account its trading volume. This metric is important because it gives us an insight into the level of liquidity that a platform can deliver and the popularity and attention it gets on a daily level.
However, nowadays it has become extremely hard to find trustworthy data on the exchanges' trading volumes because the platforms try to confiscate the results to gain more customers. They either do this by means of market manipulation or wash trading.
Fake information is a common thing in the crypto industry, and even once-reliable websites like CoinMarketCap can't be fully trusted anymore. Luckily, there are still some groups of researchers and experts that try to bring more transparency to the industry.
The results from the calculations done by the Blockchain Transparency Institute show that Binance is the number one crypto exchange by trading volume. On a daily basis, the exchange has over $2 billion!
Next comes Coinbase, an American brokerage that offers its services to Canadian traders as well. This exchange comes third on the list with almost $150 million in daily trading volume.
The Most Popular Cryptocurrency Exchanges
Typically, the largest cryptocurrency exchanges are the most popular ones as well. The large trading volume indicates the exchange has been used by a great number of traders with different backgrounds, profiles, and trading strategies, all of whom seem to vouch for its reliability and performance.
Judging by this, both Binance and Coinbase automatically make it to the list of most popular crypto exchanges (both of which are international crypto exchanges, so you can use them from most countries). This has been confirmed with data from the Blockchain Transparency Institute and Similarweb who found that these two platforms have had the highest number of website visits.
If you're curious about the most popular Canadian-based crypto exchange, look no further than Bitbuy. The fact that this platform can only be used in Canada tells us that its large trading volume comes exclusively from local traders. By focusing on one market only, Bitbuy can afford a dedicated support team that promptly solves any customer queries.
The Best Cryptocurrency Trading Platforms
How do we distinguish between a regular crypto exchange and a sophisticated trading platform?
The first thing that a trading platform should have is high liquidity which acts as a safety margin that promises the platform is able to pay its debts and liabilities. Next, a trading platform incorporates advanced features such as margin trading with 100x leverage, live market data and charts, futures, and options.
NDAX is the best Canadian exchange for advanced traders. It offers all sorts of orders for the daring and adventurous: regular market orders, stop-limit orders, trailing orders, and fill or kill orders are just a couple of them. The platform's interface is equipped with an in-depth market chart, order book, and other tools to observe the market and plan out your next move.
If your field of interest is margin trading then definitely give Binance a try (they're on our list of the best crypto margin trading exchanges for a reason). The Hong Kong-based exchange offers margin trading with 125x leverage. Kraken, on the other hand, is great for futures investments.
Whatever trading platform you choose, be extra careful in your investment strategy. These advanced options have the potential to bring you high profits but they could just as easily result in heavy losses.
The Safest Cryptocurrency Exchanges
The safest cryptocurrency exchanges are the ones that invest in both platform and account security.
They value the privacy and sensitivity of users' personal data and use strong encryption protocols to protect it. They keep only a small portion of all funds online in hot wallets, storing the rest in secure vaults (cold storage) that are monitored 24/7 and distributed across various geographic locations.
Our team has found out that the safest Canadian exchanges are Bitbuy and NDAX. Both platforms have been registered as Money Service Businesses (MSB) and are regulated by the Financial Transactions and Report Analysis Centre of Canada (FINTRAC). They comply with AML and CFT policies and perform mandatory KYC checks on every newly-registered user.
The two exchanges monitor the transactions of their customers in order to identify suspicious trading patterns which are then reported to FINTRAC. They arrange frequent audits from third-parties that inspect all departments.
As far as account security is concerned, users on Bitbuy and NDAX are required to log in using the two-factor authentication method. Optionally, they're encouraged to activate the withdrawal address whitelist to prevent outsiders from gaining access to their funds.
Cryptocurrency Exchanges That Don't Require ID
With the growing number of cyber thefts and security breaches, the well-known KYC or Know Your Customer check has become mandatory on most crypto exchanges.
Apart from basic personal information such as full name, address, and telephone number, most KYC checks ask for a utility bill to prove your place of residence and a copy of a government-issued ID.
The opinions among traders are divided regarding this regulation. Some of them approve this type of identity verification because they believe it enhances the level of security on the platform. Others feel like it goes against the core philosophy behind cryptocurrencies – more user privacy.
If you share the same feeling, you'll be happy to learn that there are still a couple of exchanges where you can trade cryptos without providing your ID. Paxful and LocalBitcoins are two popular ID-free exchanges where you can find a Bitcoin seller who'll accept the trade without requesting your documentation. However, if you want to make a fiat deposit or withdrawal, you'll be obliged to submit your ID.
There are some limits that you should keep in mind as well. Accounts that haven't performed a KYC check are subjected to annual limits of 1,000 EUR or 1,500 USD worth of Bitcoin on LocalBitcoins and Paxful respectively.
Moreover, Binance and Kucoin both offer the option to make crypto to crypto trades and stay anonymous. The catch is that you can only withdraw 2 BTC per day.
Cryptocurrency Exchanges That Let You Pay With Cash
What are the options for those interested in buying crypto with cash?
The easiest way is to look for a Bitcoin ATM in your vicinity using a website like Coin ATM Radar that has an intuitive interactive map.
Next, you can use popular exchanges like Coinbase or Coinmama that let their users pay with a credit or debit card almost instantaneously. However, you should be aware that this convenient service incurs higher fees.
Another option is to choose peer to peer exchanges such as LocalBitcoins or Paxful mentioned in the previous section. Browsing their websites, you can find sellers that either accept cards as a payment method or would agree to meet with you in person so that you pay them in cash. In this case, make sure you meet at some crowded public place for your safety.
Finally, exchanges such as Bitit offer yet another option of purchasing Bitcoin using a prepaid voucher (e.g. Flexepin or Neosurf). The only drawback is the added 8% fee on these types of purchases.
The Best Non-Custodial Cryptocurrency Exchanges
Non-custodial exchanges are platforms that take zero custody over users' personal information or cryptocurrencies. The main reason for this decision is the fact that the number of online thefts and hacking attacks is continually on the rise.
This means that instead of providing digital wallets where users can keep the private keys to their wallet addresses, these exchanges let the users choose a secure digital wallet or hardware device of their own preference.
Those of you who already use some kind of digital wallet or those who have invested in a hardware wallet and are satisfied with its performance, we suggest turning to Coinmama as one of the best non-custodial exchanges. The platform is registered with the American financial regulator FinCEN and complies with its policies.
The Best Decentralized Cryptocurrency Exchanges
Centralized exchanges play a similar role to banks because they monitor and process users' transactions and sometimes offer escrow services. They're usually approved by financial regulators and backed up by individual investors or venture capital firms which allows them to invest in advanced security mechanisms.
On the other hand, decentralized exchanges simply connect buyers and sellers through the use of blockchain technology and let them carry out the deal themselves. Instead of escrow services, here, the parties are involved in smart contracts or atomic swaps.
The irreversible and impenetrable nature of the technology itself makes them even more secure than centralized exchanges. If you're interested in trading Bitcoin on a completely decentralized exchange we urge you to opt for Bisq. This platform allows you to buy BTC with your native fiat currency without asking for an ID.
Other well-known decentralized exchanges that we recommend are the Ethereum-based Ox and Airswap protocols. Their target cryptos are the ERC-20 tokens.
Frequently Asked Questions
Which Crypto Exchange Is Best?
The best cryptocurrency exchange in Canada is Bitbuy. The platform lets you buy, sell, or trade Bitcoin, Bitcoin Cash, Ethereum, Litecoin, Ripple, Stellar, and EOS with fiat or cryptocurrencies. You can choose to pay via Interac eTransfer, Flexpin voucher, or bank wire.
Bitbuy has some of the most competitive fees in the industry. It's suitable for both beginners and advanced traders as long as you choose between the Express and Pro Trade interface. Recently, the exchange has launched a mobile app for Android and iOS users which means you're able to trade on the move without delays and problems.
What Are the Safest Cryptocurrency Exchanges?
The Cryptohead team has done extensive research on the security level of each one of the popular Canadian crypto exchanges. Based on this research, we recommend using Bitbuy or NDAX because both platforms have been approved by the Financial Transactions and Report Analysis Centre of Canada (FINTRAC) and registered as Money Service Businesses (MSB).
FINTRAC's regulatory framework includes guidelines on how to comply with AML and CFT policies such as mandatory KYC checks as part of the registration process.
Both Bitbuy and NDAX separate customer funds from operational funds and keep the majority of them in cold storage. They've included mandatory two-factor authentication and optional withdrawal address whitelist and guides on how to enhance the security of your account on their websites.
Is Cryptocurrency Trading Legal in Canada?
Cryptocurrencies aren't considered legal tender in Canada because the only currency that enjoys this status is the native Canadian Dollar. However, this doesn't mean that their usage is illegal. It only means that financial institutions aren't regulating these types of transactions. You're very much allowed to buy, sell, trade, or even mine cryptocurrencies as a hobby or to make a profit.
In recent years, Canada has become more crypto-friendly and continues to find new ways to include blockchain technology across various industries. Moreover, the country is even looking into the benefits of issuing its own digital currency.
Where Can I Buy Crypto in Canada?
Cryptocurrency exchanges are the best platforms for buying crypto in Canada. It's a quick, easy, and customizable process as you can choose a platform that caters to your investment needs and strategies. You can choose a fiat to crypto exchange if you plan on buying cryptos with fiat currencies. Otherwise, there are plenty of crypto to crypto exchanges if you're more interested in trading coins. For those who value privacy above all, the common centralized exchanges can be substituted with decentralized peer to peer exchanges where users aren't required to provide any kind of ID.
What Is the Best Cryptocurrency to Invest in 2020?
Based on the current demand and the potential for future growth, the Cryptohead team believes that the best cryptocurrencies to invest in 2020 are Bitcoin, Litecoin, and Ripple.
Bitcoin has always had the highest investment value among cryptos. Its reputation as the most popular coin has made sure Bitcoin enjoys high liquidity and trading volumes which brings even more traders to the Bitcoin market.
Litecoin is an affordable cryptocurrency with enormous potential (we've also written a handy guide on how to buy Litecoin in Canada). The crypto community calls this coin "Bitcoin's silver" because it was designed as an alternative to Bitcoin for everyday purchases and small-scale transactions.
Ripple is the third cryptocurrency by market capitalization. Its network and underlying technology have brought groundbreaking solutions to the way we make cross-border payments.
Has Coinbase Been Hacked?
Coinbase has never been hacked which comes as no surprise when you learn about its state-of-the-art security measures. The company secures all sensitive data (personal information, wallet addresses, and private keys) with AES-256 SSL encryption. Plus, they're insured by the FDIC for US residents.
Coinbase applies its own digital coin framework on new cryptocurrencies. Users are advised to activate the 2FA method, withdrawal address whitelist, and use the secure Coinbase vault for their funds.
Which Cryptocurrency Exchange Has the Lowest Fees?
If you're a beginner and plan on buying your first cryptocurrency with CAD, Coinberry offers both low trading fees (only 0.5%!) and zero fees on deposits and withdrawals. Bitbuy charges reasonable fees as well, from 0.16 – 0.75% adjusted to your trading volume. Finally, Newton is yet another Canadian exchange that's commission-free and only capitalizes on the small bid-ask spread.
What is the Most Trusted Bitcoin Exchange?
Bitbuy is the most trusted and respectable Bitcoin exchange in Canada. The platform decided to focus solely on the Canadian crypto market so its trading volumes all come from local traders. What makes Bitbuy the number one Bitcoin marketplace is the range of payment methods that appeal to a versatile clientele.
Is Binance Better Than Coinbase?
Binance and Coinbase are the two largest cryptocurrency exchanges based on daily trading volumes. Both platforms support the most popular cryptocurrencies but only Binance includes lesser-known altcoins to its list. Coinbase has the advantage of being regulated and licensed, but both exchanges offer the same security methods – 2FA, withdrawal whitelist, and trust vaults/wallets. Binance, however, stands out with the one-of-a-kind Secure Asset Fund for Users (SAFU) that functions as a reserve vault in case of emergency.
Is Coinbase Legal in Canada?
As part of the company's expansion, the American brokerage Coinbase became legal and available in Canada in 2015. Canadian traders are able to buy and sell cryptocurrencies with CAD, make fiat deposits and withdrawals, and even use their credit/debit cards with a 3.99% added service fee.