Independent Reserve Review 2023 – Crypto Exchange in Australia
Disclaimer: We may receive a commission for purchases made through the links on our site. However, this does not impact our reviews and comparisons. Learn more about our Affiliate Disclosure.
From where I stand, the search for the best Australian cryptocurrency exchange is a very personal thing. While one person might be seeking a perfect design and devoted customer support, others are inspecting security measures and fees to the tiniest detail.
Nothing is either wrong or right — all these individual preferences are quite legit. On the other hand, I know crypto traders who are looking for nothing more than stability.
Believe it or not, the number of these investors — both individuals and corporate clients — is higher than you could imagine. They don't care much about gamified challenges or an avalanche of different crypto coins.
The fact that the exchange is building a new crypto kingdom with its native coin doesn't make any difference in their final decision. These traders just need proof that the "virtual deposit box" is transparent, regulated, and flexible with buy-and-sell transactions.
The exchange on my plate today — Independent Reserve — checks all these boxes. Since the early Bitcoin era, this Australian crypto platform has provided a safe and simple environment for trading crypto under the local (and neighboring) landscape.
In this review, I'll walk you through the features of Independent Reserve so that you can see both its weaknesses and strengths. And, who knows? Maybe it's the very type of crypto venture you're looking for.
Website: www.independentreserve.com
Country: Australia, New Zealand, and Singapore
Mobile app: Yes
Deposit Methods: bank transfer, SWIFT, PayID/OSKO
Trading Fees: 0.5%
Fiat Currencies: AUD, NZD & SGD
Cryptocurrencies: Bitcoin (BTC), Ethereum (ETH), Dogecoin (DOGE), and 30+ more
Pros
Highly regulated platform with an insurance plan for users' funds;
A set of useful in-platform functionalities like a KPMG tax calculator and over-the-counter OTC desk;
Live customer support.
Cons
Small choice of supported cryptocurrencies;
Inconsistent liquidity on particular crypto pairs;
No full transparency for deposit and withdrawal fees.
What Is Independent Reserve?
Independent Reserve is a Sydney-based digital currency exchange established by Adam Tepper and Adrian Przelozny in 2013. I always pay attention to the release date when combing through the background of a particular exchange.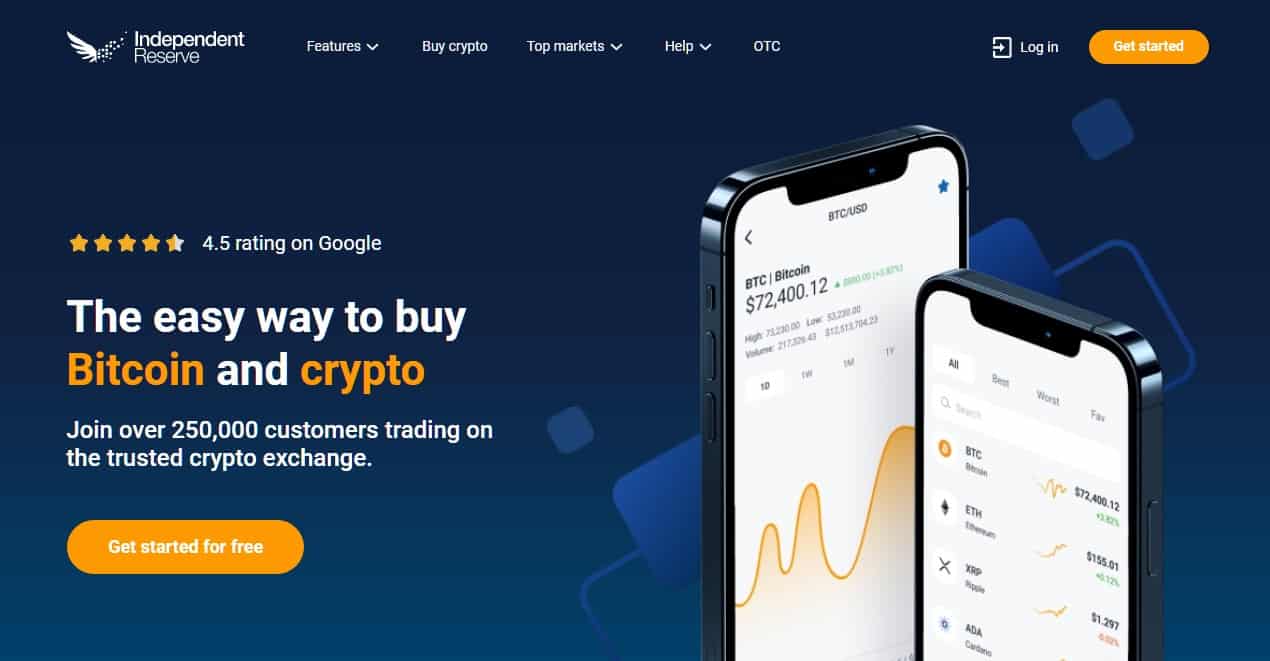 In 2013, crypto wasn't a thing — Bitcoin providers suffered lethal cyberattacks due to the unregulated landscape, which gave crypto a close bond to the dark market. So, if an exchange managed to survive up to this date, it definitely deserves my respect.
Independent Reserve is one of these heroes. The creators have fulfilled the goal of providing a secure place for Australian investors to include crypto in their portfolios, and the exchange's scope of services grew together with the users' requirements.
Today, Independent Reserve operates as a regulated entity registered with the Australian Digital Commerce Association, with insurance on user funds through Lloyd's of London. I can say that the institutional backup, combined with the years of experience, makes Independent Reserve an attractive destination for corporate and high-net-worth investors.
However, I'm sure that beginners and casual investors feel equally welcome on the exchange platform because of the intuitive page setup and all those handy features that make a big difference in a crypto trader's life. For my part, I simply love their tax calculator, the Autotrader, and the chance for instant account verification.
Supported Countries
Independent Reserve was originally tailored for the needs of Australian crypto traders. Over the years, the exchange expanded its operations in the territory of New Zealand and Singapore, giving local users a payment set adjusted to their purchasing standards and currencies.
Which Fiat and Cryptocurrencies Are Supported?
As a result, Independent Reserve users can now deposit fiat in AUD, NZD, and SGD, without the need to convert their native currencies into USD, which has become the golden fiat standard in the crypto industry. Of course, USD payments are also available.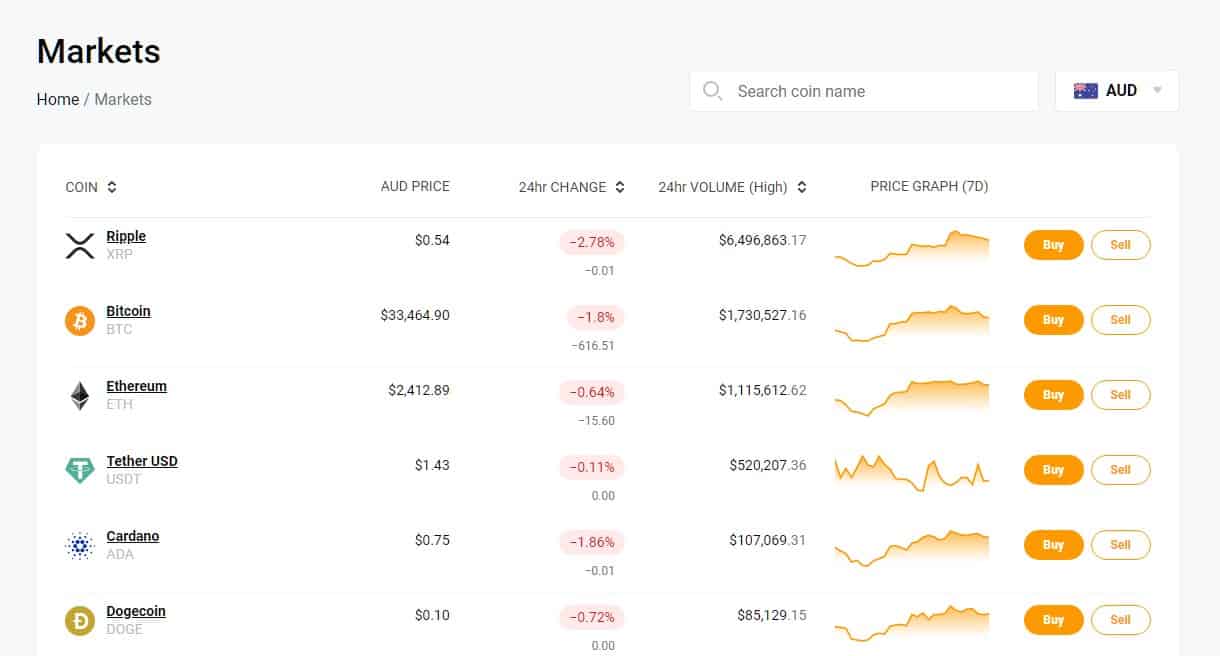 I must admit, the Independent Reserve list of cryptocurrencies isn't very impressive. You can trade around 30 coins in exchange for the supported fiat currencies or other cryptocurrencies.
So, apart from Bitcoin (BTC) and the best-selling altcoins like Ethereum (ETH), Cardano (ADA), Dogecoin (DOGE), Ripple (XRP), Eos (EOS), Bitcoin Cash (BCH), and Litecoin (LTC), you can also find a handful of stablecoins, such as Tether (USDT), USD Coin (USDC), and Dai (DAI). The rest of the list consists of popular DeFi tokens — Uniswap (UNI), BAT (Basic Attention Token), Aave (AAVE), etc.
Key Features & Advantages of Independent Reserve
Before anything else, crypto exchanges are here to serve as intermediates in the buy-and-sell process. Yet, their overall performance is defined by multiple other traits that contribute to or complement that process. This is what Independent Reserve has to offer for an ultimately pleasant crypto experience.
AutoTrader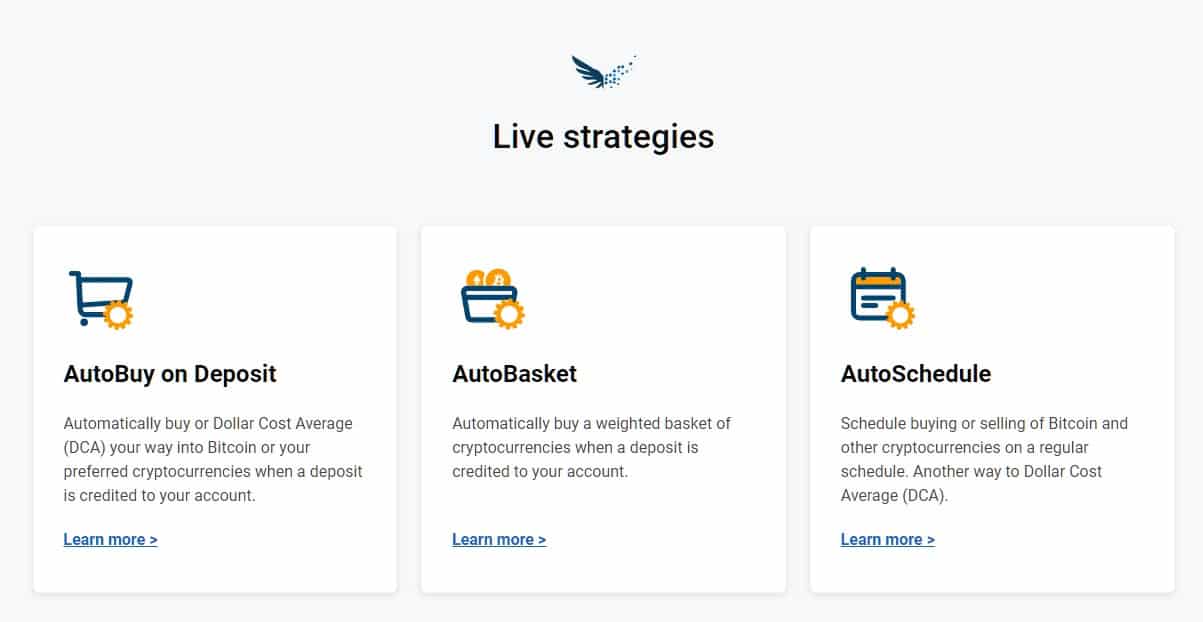 While Independent Reserve is not geared towards whiz-traders who fluently speak BOLL bands, it features an outstanding library of auto-trading strategies. I really like the way how these options are visualized.
Namely, you can visit the Auto-library and pick an automated trading strategy for immediate application to your portfolio without any additional charge. For instance, you can try the well-known DCA (Dollar Cost Averaging), whereby the Independent Reserve bot will automatically buy a small amount of crypto at a given time interval.
As far as I can see, other popular choices are Autobuy on Deposit, which buys crypto every time you make a deposit, and AustoBasket, which automatically diversifies your portfolio with different types of digital assets at the same time. I saw an option that allows users to propose a strategy, but I'm not sure how or whether this works in practice.
Low Trading Fees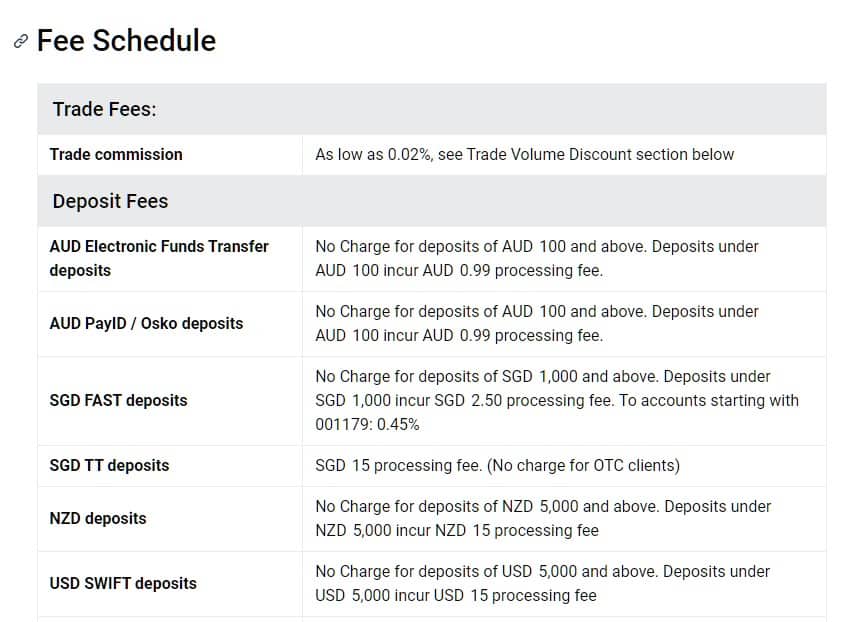 Before labeling any crypto exchange either as pricey or cost-effective, let me remind you to check whether it runs as a brokerage service (providing instant purchases and sales) or as a regular order-book-based platform. This is important because 0.5% is a bargain for a brokerage but a rip-off for an exchange.
In this light, I believe that Independent is a great choice as it supports both. You can either use the instant market or trade like a pro. In both cases, the fees are competitive for what you get as a service, ranging between 0.5% and 0.02%.
Premium Accounts With Crypto Insurance
The Independent Reserve insurance policy is reserved only for VIP accounts that cost $300/per year. In return, you'll get your all money covered up to $5 million together with other account benefits.
Cryptocurrency Wallet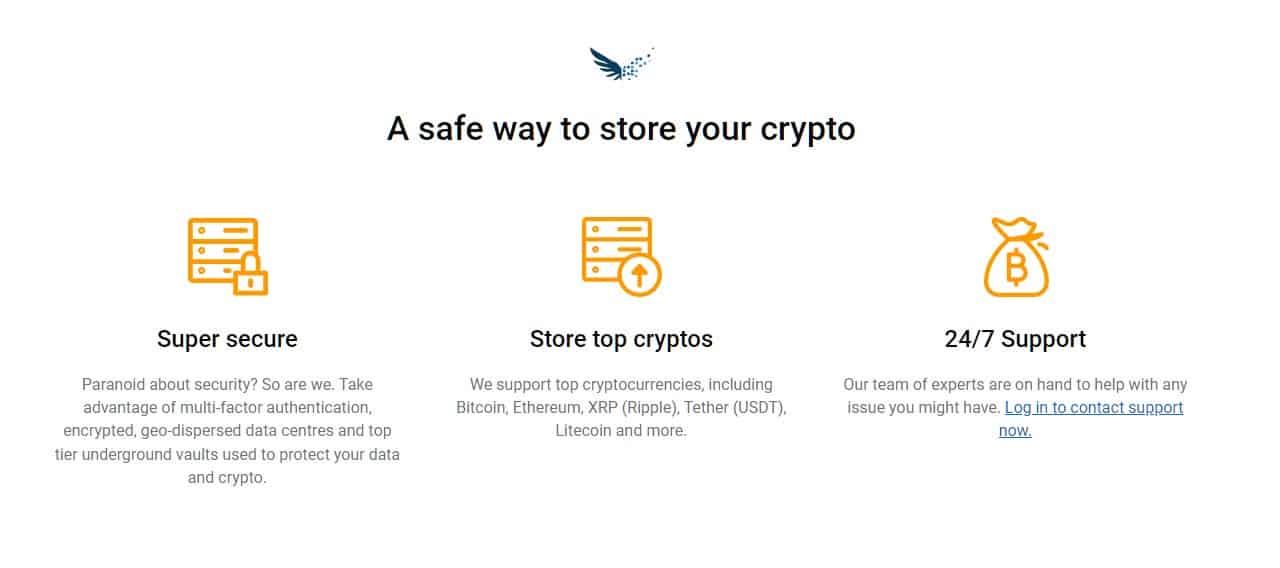 Custodial wallets are something common on the menu of centralized crypto exchanges. They provide accommodation for your newly-purchased coins as part of the package, and Independent Reserve isn't an exception.
Independent Reserve's wallet comes really handy to not to double-transfer your coins to external wallets, but as a general rule, leaving your entire crypto capital in the exchange's hands is not advisable.
Independent Reserve Mobile App
I thought Independent Reserve didn't have a mobile app as their website is perfectly adapted for mobile browsers, but I couldn't be more wrong. The Independent Reserve app is a piece of art, available for free download on both iOS and Android devices.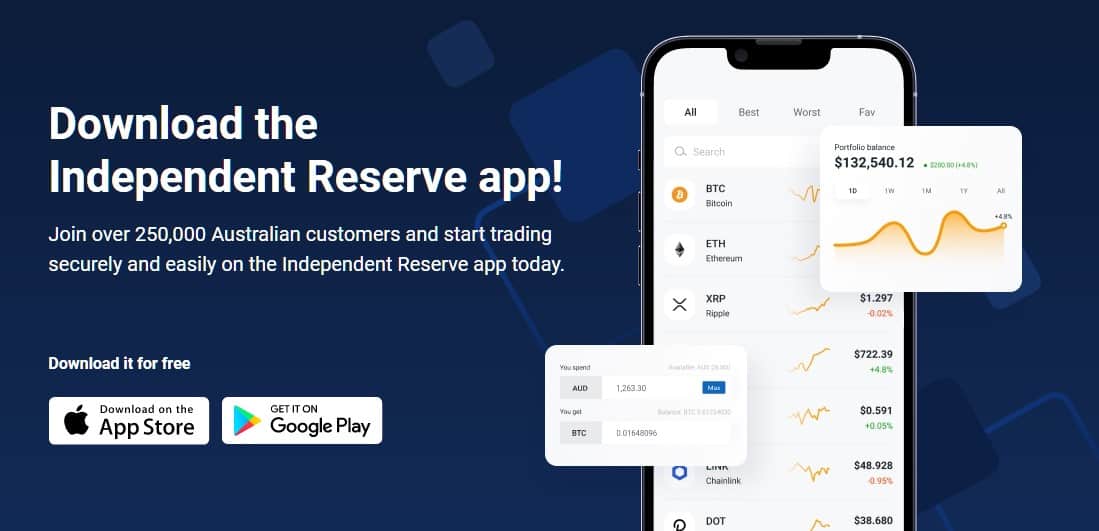 From what I can see from users' reviews, they love the app mainly because it enables sleek BPay and Osko deposits on the go. Personally, I enjoyed the easy access to all the advanced features listed on the original web platform.
Finally, with the Independent Reserve app, you can track your portfolio with a clear overview and navigate to all your previous transactions from a single point.
Independent Reserve Trading View
Independent Reserve provides a decent exchange platform for more advanced traders. I went through the interface of the advanced platform only to find that it's a bit unadjustable to individual traders' needs.
I don't want to say that it doesn't contain many charting tools. On the contrary, there is an advanced interface with incorporated controls powered by TradingView. However, I could feel that the overall visualization is a bit difficult to follow and, as I said, difficult to adjust to my open positions.
The default interface features a basic visual chart, current trades, and a depth profile. On both the simple and the advanced interfaces, you don't have the option to add technical indicators and draw trend lines.
Still, I can't say the same for navigating the entire Independent Reserve platform. The advanced exchange platform may not satisfy the needs of picky traders but the "general part" features impeccable comfort of use.
Trading Platform
The fairly functional trading view didn't discourage me from digging deeper into the order-type options that Independent Reserve offers with the advanced package. In fact, you don't have to be a pro-trader to know how to make use of different order types.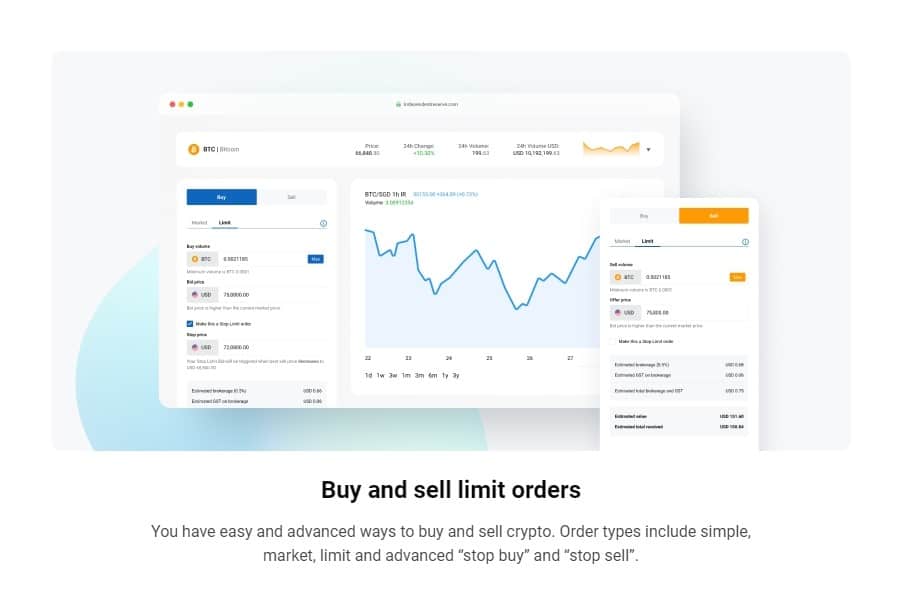 The market order is what we call the basis. When you place a market order, you accept an offer from a buyer or a seller at the immediate price, i.e., the price they offer. But, if you plan to "play serious crypto," you can develop a workable crypto-trading strategy — place a limit order, i.e., set a limit on a certain maximum price at which you'd buy that crypto, and wait for a favorable outcome.
Apart from market and limit orders, there is a range of advanced order types that allow you to manipulate the market price of the coin. Now, let's see what Independent Reserve offers in this field.
Order Types
Independent Reserve doesn't stop with the standard market orders. I noticed six different order types and a comprehensive guide in their FAQ section that clearly explains the differences between exchange-supported orders. You can also read about all possible outcomes arising from the order you've placed.
Limit-Buy 
Limit-Sell
Stop-Limit-Buy
Stop Limit Sell
Market Buy
Market Sell.
Independent Reserve Fees
I already mentioned low fees as part of the advantage package of Independent Reserve. Now, I'd like to show you the exchange pricing system from a closer perspective.
Deposit & Withdrawal Fees
In general, deposit fees depend on the payment method, but sometimes, exchanges create their deposit fee policy.
If you deposit Australian Dollars to Independent Reserve, you should consider that Electronic Transfer (EFT) fees below $100 will cost you $0.99. Transfers beyond this amount are free of charge. PayID/ Osko payments are also free above the amount of $1,000, otherwise, you'll have to pay $2.50. If you use SWIFT, the charge is $15 if the deposit is lower than $5,000. Crypto deposits are free except for the blockchain-imposed transaction fee.
Processing times also vary to a great extent. An EFT transfer takes between 1 and 2 days, PayID/Osko transfers are nearly instantaneous, while for SWIFT transfers, you may need to wait three or more business days.
When it comes to withdrawals, Electronic Transfer transactions are free. Cashing out through SWIFT and PayID comes at $20 and $1.50, respectively. Crypto withdrawal fees for external wallets are dynamic, depending on the respective blockchain.
Trading Fees
The trading fee system is rather straightforward — when you buy and sell on the instant market, the trading fee starts from 0.5% and can go down to 0.02% as your trading volume grows. The exchange calculates your volume every 4 hours.
If you place an order on the spot market, the fee is directly calculated at the moment you place the order, but from my experience, it's usually lower than many other exchanges around.
Security Features
I can readily say that Independent Reserve is one of the most secure exchanges in the Australian crypto landscape. As I mentioned at the beginning, it's an AUSTRAC-registered company that operates in full compliance with AML/CFT policies.

In terms of account security, the exchange gives a full sense of protection. It employs the latest security measures beginning with 2FA (two-factor authentication), an email alert for every repetitive login, and Bot Shield as a method against brute force attacks. All users' information is protected with end-to-end encryption.
The withdrawal system is based on a multisig protocol. The majority of Independent Reserve fund reserves are kept in cold storage and distributed in vaults across various geographical locations. Note that here we're talking about nearly 97% of the total circulating funds.
Finally, while exploiting the security features of Independent Reserve, I spotted a bug bounty program. So, if you find any code vulnerability, contact the exchange, and you can get a handsome reward.
24/7 Customer Support
I like the way how Independent Reserve organizes its support center. I couldn't find a live-chat box, but there is 24/7 email support that works. My single attempt to reach out to them was more than positive. They responded in less than an hour, and I got an effective and personalized answer to my inquiry.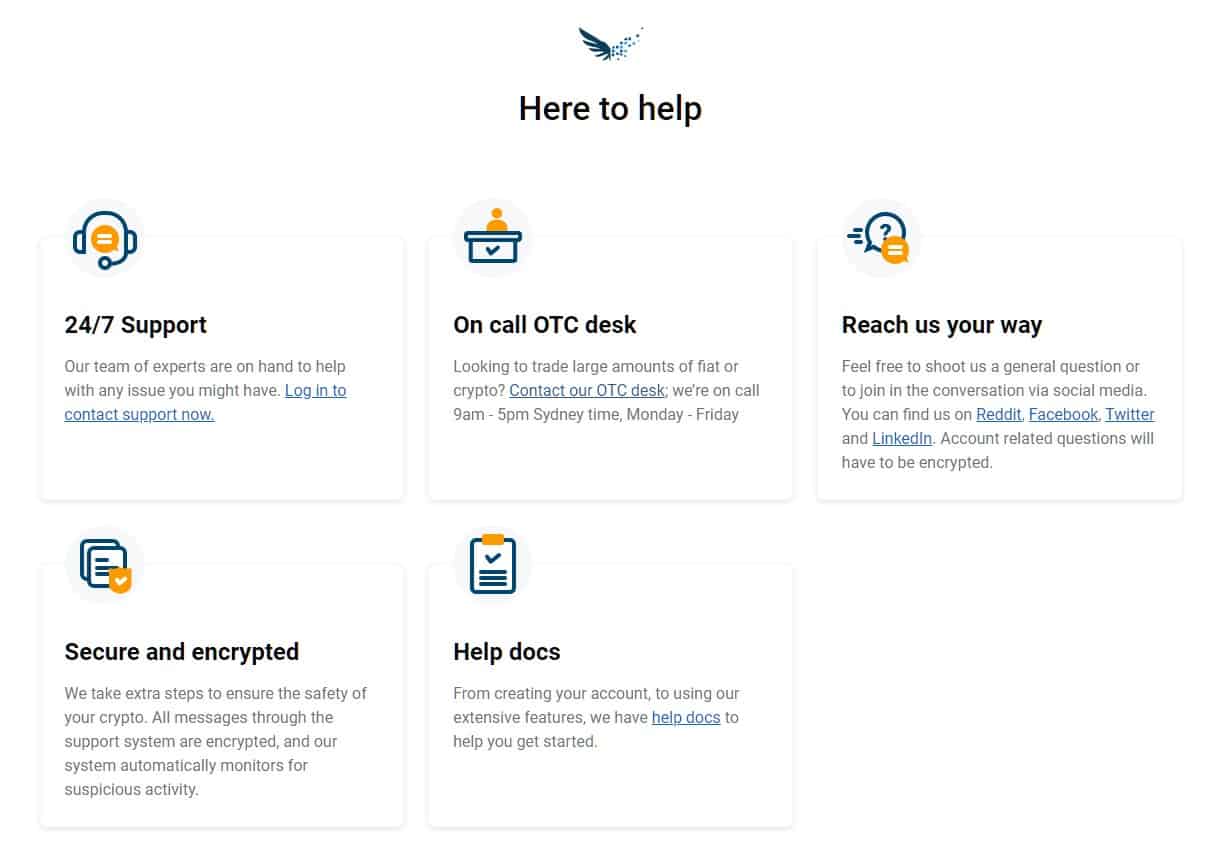 You can also find a phone line for direct communication with a tech-specialized member of the Independent Reserve support team, but it's reserved only for premium members.
Social Media Platforms
If you ask me, today, you can fully rely on the crypto community for assistance. Today's crypto traders are very active on social media and always willing to help. However, it's the exchange that sets the ground for good-quality social communication.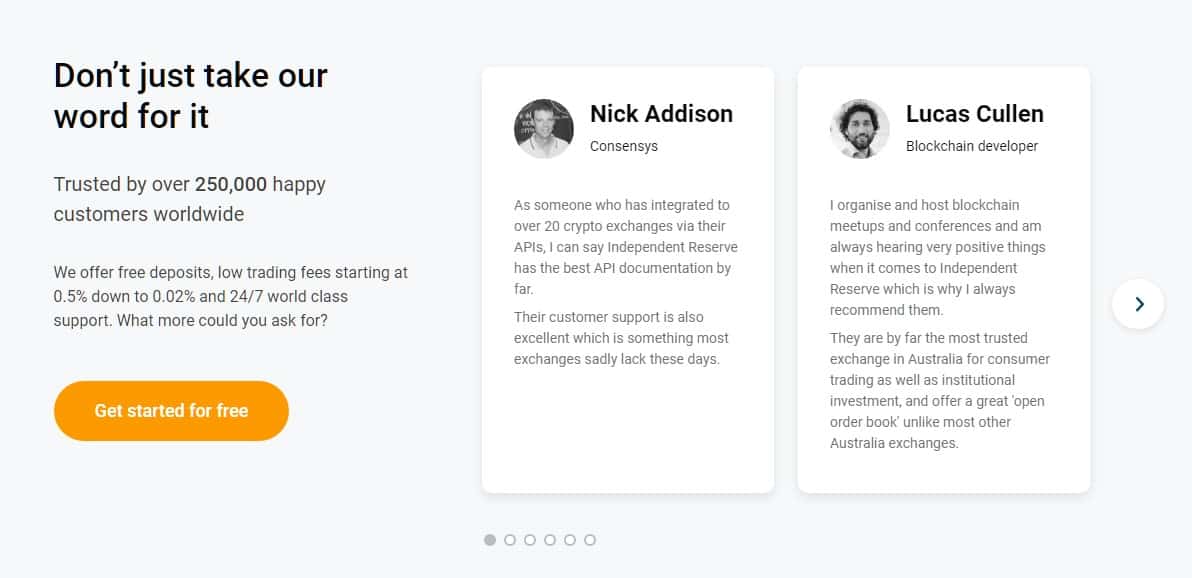 Independent Reserve has active channels and profiles on almost all social media. I visited its Twitter and Facebook profiles and read some interesting discussions on Reddit but I gathered they're not as crowded as I imagined. Still, Independent Reserve regularly posts updates and offers on its profiles, and I can say it looks very professionally packed.
Which Payment Methods Are Accepted?
Despite its Australian roots, Independent Reserve services expand across a wider territory. This enables users of New Zealand and Singapore to fund their exchange accounts in their native currencies.
Each county comes with its list of supported payment methods. Australian users can deposit through PayID/OSKO, EFT, or wire transfers, while international traders can use SWIFT transfers.
Unfortunately, I couldn't find an option for credit and debit cards — I'm sure that card payments will suit pretty well on the instant market.
Creating an Account With Independent Reserve
Now I don't doubt that the Independent Reserve registration process is carefully designed to be as time-efficient as possible. I'll outline the four simple steps you need to pass before your first trade.
Create an Account
Visit the official Independent Reserve website. You'll immediately notice the Create Account option on your top right. It's the same principle as any other interactive e-platform — just insert your username, set a strong password, and confirm the email verification message.

Account Verification
Despite being a registered user, you're still not ready to use the buy-and-sell services of Independent Reserve at this point. The rule is clear, for AML/CFT compliance, you'll need to undergo KYC verification.
Everyone would gladly skip this step, not because it's over-revealing, but because it can be quite time-consuming. That's why I was more than happy to use the option for instant verification. In Australia, almost all users can get qualified for a FastTrack account, which ensures access to deposits and trades in 5 minutes.
Enter Personal Details
If, for some reason, you're illegible for instant verification, you'll need to upload a valid government-issued document like a passport, driving license, etc., and answer a series of questions related to your status and residency. Reasonably, the amount of information you need to provide is higher for corporate accounts, SMSFs, and Trust accounts.
On the other hand, for individuals who get instantly verified, there is no need to upload documents and photos. They only have to submit their full name, address, date of birth, email, and phone number at this stage. In both cases, double-check the accuracy of the information you enter.
Funding Your Account
Now that you're a verified user, it's time to deposit some funds. The entire process runs smoothly, so I don't expect you to face any issues at this point. Just navigate to Accounts and select Deposit.
You'll see two options — crypto or fiat deposits. If you want to fund your exchange crypto wallet, choose one of the coins from the dropdown list, and the exchange will immediately give you an appropriate crypto address. If you want to deposit fiat, you'll need to select the desired payment method. Then, you can easily check your balance in your Available balance tab.
Alternatives
All things considered, Independent Reserve makes a decent crypto package. However, the Australian crypto market is highly diverse and open to plenty of other local and international crypto providers. So, I must admit, it's very difficult to keep a competitive edge down under is very difficult.
Swyftx vs Independent Reserve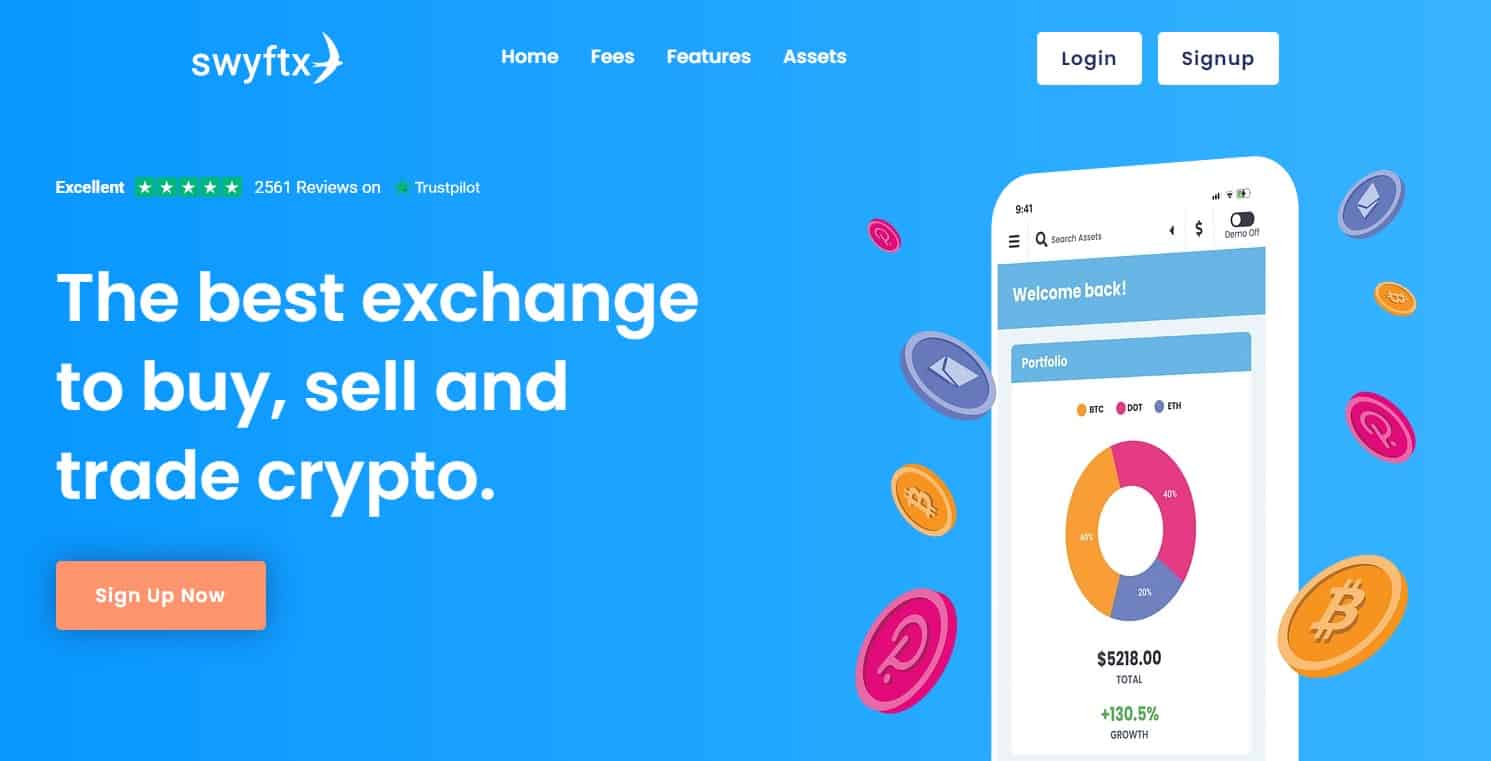 I have the feeling that Swyftx has reshaped the entire Australian crypto scene. It offered a refreshing approach to cryptocurrency trading and surpassed all veterans with a perfectly balanced combo of competitive fees, ease of use, and direct customer support.
Compared to Independent Reserve, Swyftx has slightly higher fees, but it doesn't charge for deposits. So, Swyftx is a more cost-efficient choice at the end of the day. In terms of navigation, both exchanges are considered user-friendly, but the Swyftx interface is superior in any respect.
Binance Australia vs Independent Reserve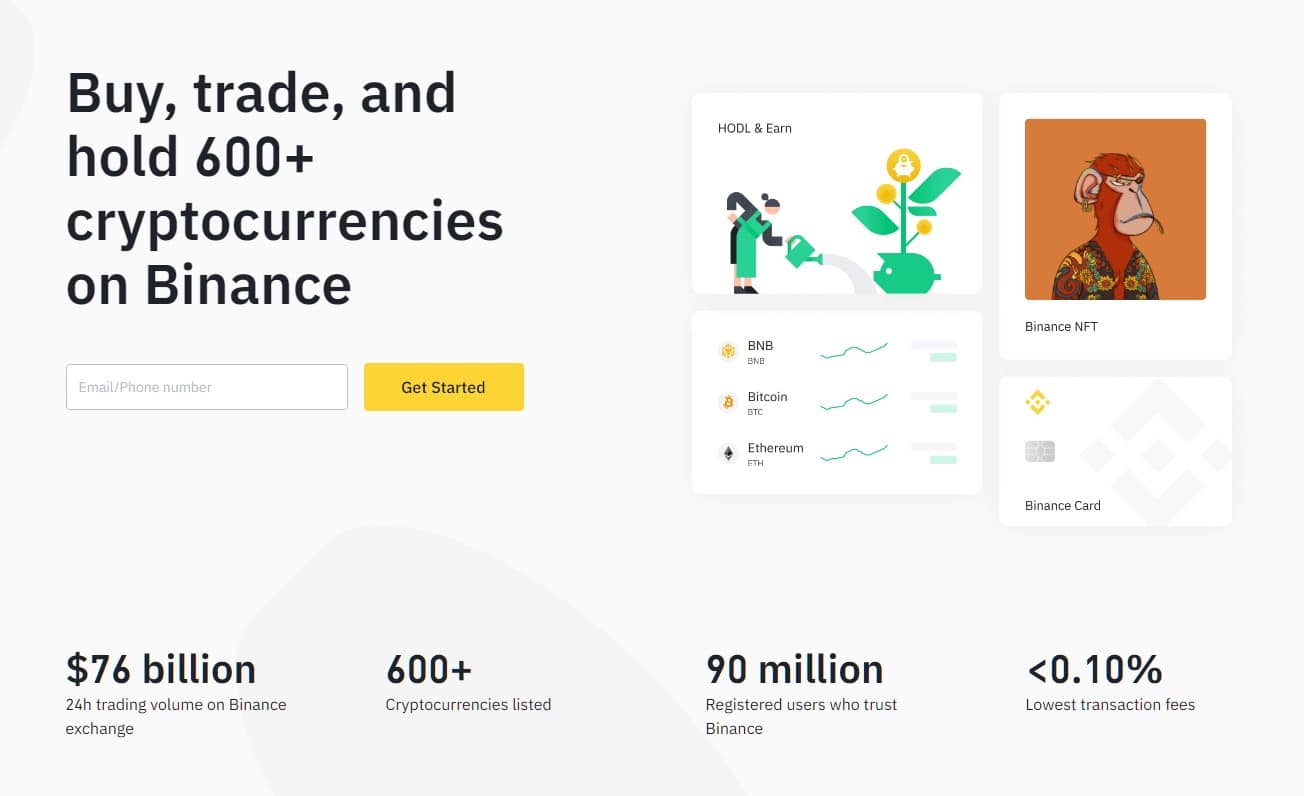 The global crypto giant Binance has its office registered in Australia, which gives residents regulated grounds for using the full range of Binance trading services.
Binance features a spot market with over 600 different cryptos, a P2P platform, a fancy futures section, and plenty of passive-income options. So, if you plan to stick to the basic buy-and-sell activities, I'll warmly recommend you stay on Independent Reserve.
Coinbase vs Independent Reserve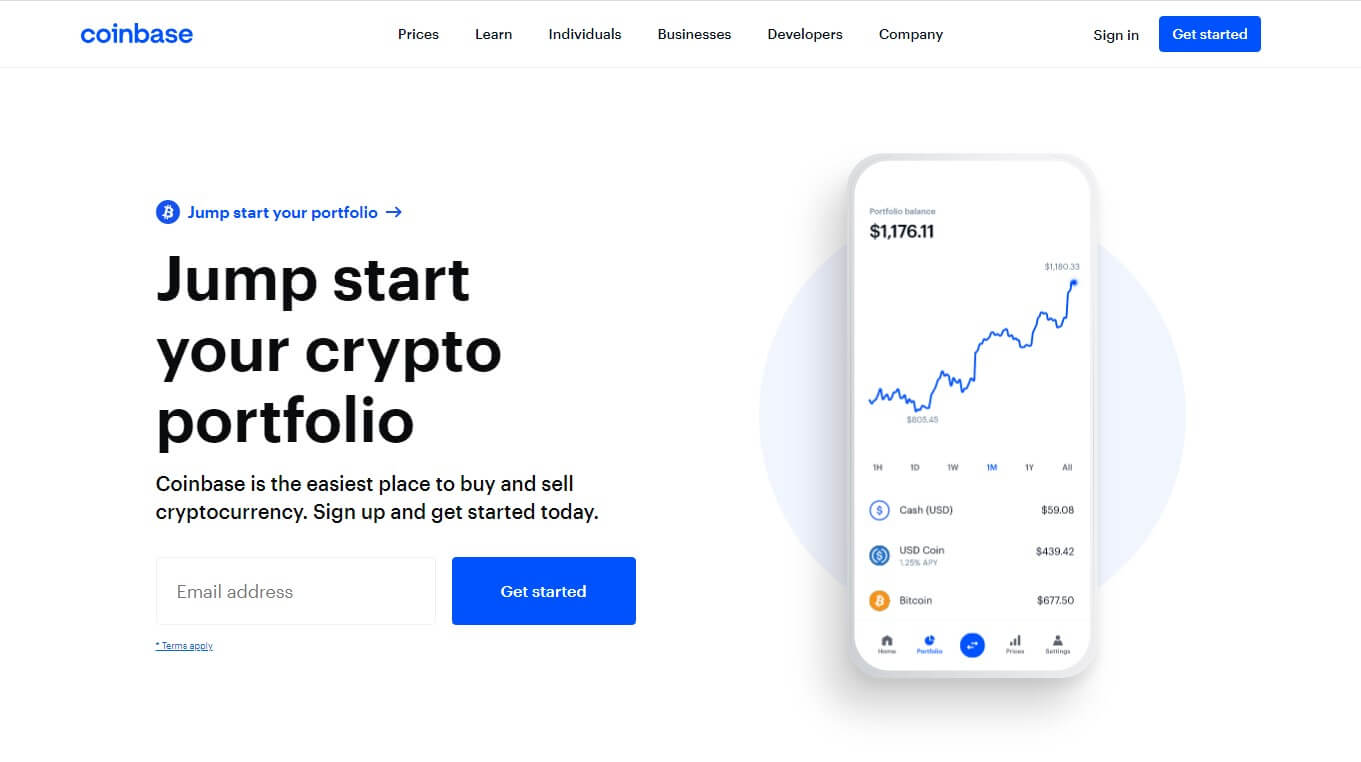 Both exchanges work well for one-off investments because of their well-adapted instant markets. However, Coinbase is a global crypto brand with over 89 million registered users across 100 different countries, allowing Australian traders to make an instant purchase only with a debit card.
So, if you insist on a card payment, Coinbase can be a safe choice. However, remember that Coinbase prices are considerably higher compared to Independent Reserve.
CoinSpot vs Independent Reserve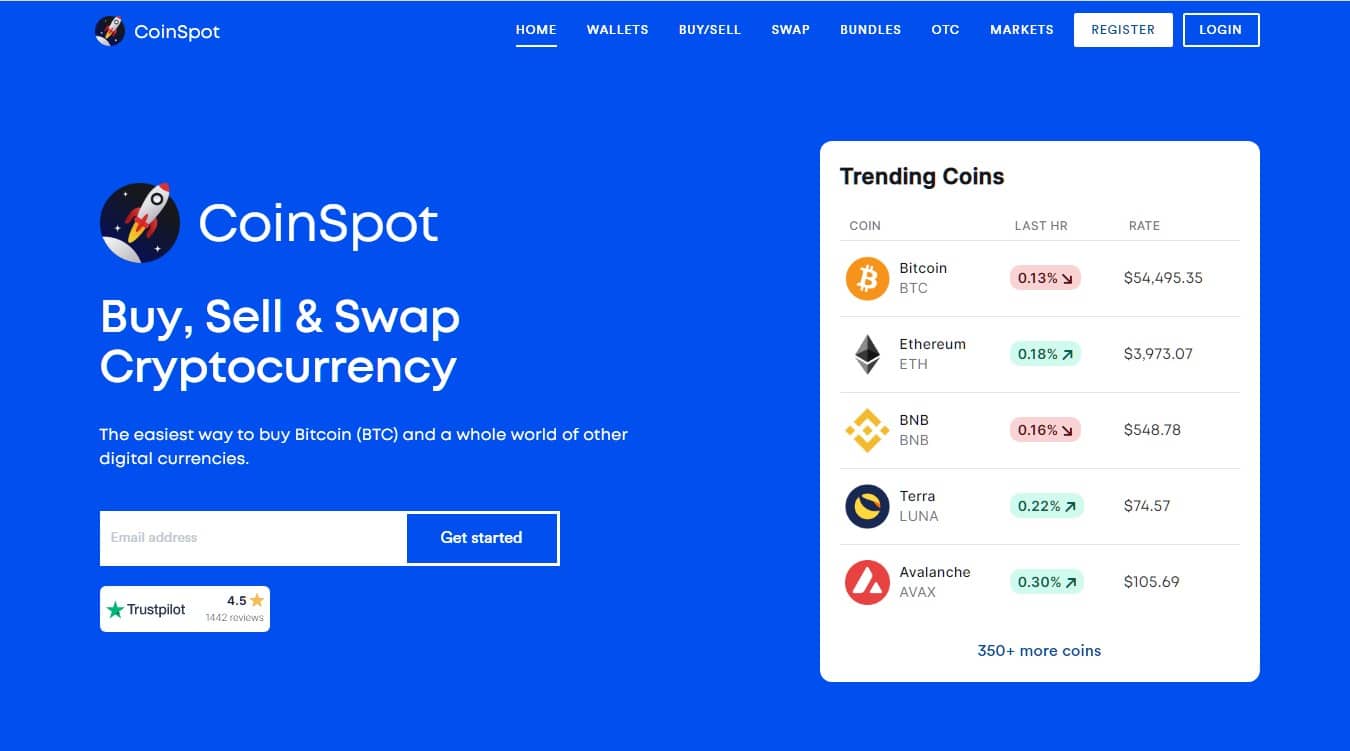 These two exchanges share many features in common — they were both designed for the needs of average Australian users long before crypto went mainstream. Both CoinSpot and Independent Reserve have managed to build an image of trustworthy marketplaces, not giving up in favor of next-gen platforms.
Yet, I think that the CoinSpot interface is more amicable for beginners even though its fees of 1% are double the rate of Independent Reserve.
Frequently Asked Questions
Who owns Independent Reserve?
Independent Reserve is a regulated Australian company (ABN 46 164 257 0690), with one of its co-founders Adrian Przelozny as the company CEO.
How do I withdraw from Independent Reserve?
You can activate both a fiat and crypto withdrawal from your Account screen. No hassle though, the process is well described on screen.
You can transfer funds from your exchange account to your bank account in one of the supported fiat currencies (AUD, NZD, USD, and SGD) as long as both accounts have the same holder. Fiat transfers are free for AUD withdrawals and are typically settled in one business day.
Can I buy Bitcoin from Independent Reserve?
Yes, you can. Independent Reserve provides an exceptionally user-friendly environment for instant Bitcoin buys, but you can also trade fiat for Bitcoin on its order-based trading platform. Both ways come with a fair pricing schedule and responsive customer support.
Is Independent Reserve regulated?
Independent Reserve is an AUSTRAC-registered entity and regulated by the Australian Digital Commerce Association. The exchange follows the local regulatory framework in the other two countries, where it also operates in an AML/CFT-compliant manner.
Conclusion
At the end of the day, I'm not sure whether Independent Reserve can work as my final crypto destination. Their feature package looks a bit limited if you're determined to improve your performance as a crypto trader. However, it can be the perfect match if your goal is to find a loyal platform for the basic buy-and-sell functions. Independent Reserve will do everything for a comfortable crypto experience.
Independent Reserve Alternatives
| Exchange Name | Deposit Methods | Fiat Currencies | Crypto | Trading Fees | Sign Up |
| --- | --- | --- | --- | --- | --- |
| Swyftx | PayID, POLi, OSKO, Bank Transfer, Debit Card, Credit Card, and Crypto | USD / AUD | 300+ | 0.6% | $20 BTC Sign-up Bonus |
| CoinSpot | Bank Transfer, Crypto, Fiat, BPAY, PayID | AUD | 300+ | Instant buy/sell: 1% OTC: 0.1% | |
| Binance | Crypto, Debit Card, Credit Card, PayID, Osko | 40+ | 350+ | 0.1% | |
| Bybit | Credit Card, Debit Card, Bank Transfer, Wire Transfer, EFT, Crypto | 50+ | 160+ | 0.1% to 0.6% | |
| Coinjar | Google Pay, Apple Pay, NPP, Crypto, Cash, Osko, Blueshyft, PayID | AUD | 50+ | Instant Buy fees (Visa/Mastercard): 2% Conversion fees: 1% | |
| Independent Reserve | Crypto, POLi, PayID, Swift, Osko, EFT | AUD, USD, NZD, SGD | 30+ | 0.02% – 0.5% | |
| Kraken | Swift, Osko, Bank Transfer | USD, GBP, CAD, YPY, EUR, AUD, and CHF | 100+ | Maker fees: 0% – 0.16% Taker fees: 0.10% – 0.26% | |
| Coinbase | Crypto, Debit Card | USD, AUD, GBP, EUR, AUD | 50+ | Credit/Debit Card Fee: 3.99% Taker Fee: 0.60% ($0-10K) – 0.05% ($500M+) Maker Fee: 0.40% ($0-10K) – 0% ($500M+) | |
| Bittrex | Crypto, SEPA Transfer, Wire Transfer, Bank Card | USD, EUR, GBP, JPY | 300+ | Maker fees: 0% – 0.75% Taker fees: 0.05% – 0.75% | |
Disclaimer: Digital currencies and cryptocurrencies are volatile and can involve a lot of risk. Their prices and performance is very unpredictable and past performance is no guarantee of future performance. Consult a financial advisor or obtain your own advice independent of this site before relying and acting on the information provided.