The Best Crypto Exchanges in NZ
Last Updated on July 7, 2023
Finding a trusted cryptocurrency exchange is one of the first steps of getting involved with the industry, so which exchange should you use?
Well, in New Zealand there is really only one clear winner. It's important to look at location, currency, available cryptocurrencies and the fees.
Luckily, we've done all the research for you! You can view our in-depth comparisons and reviews of each exchange below.
Our rating is based on factors such as ease of use, fees, trading features and support.
Featured On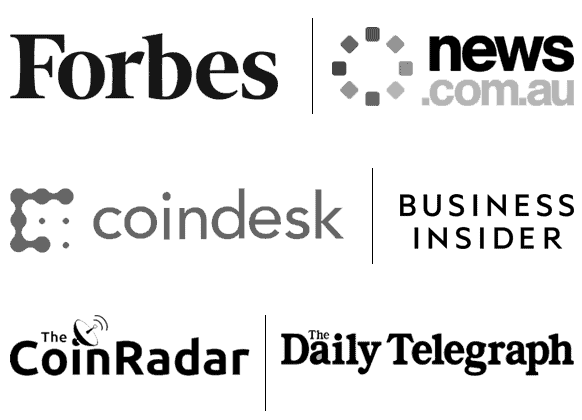 We hope this detailed list has helped clarify which we believe are the preferred exchanges to use in Australia.
Our suggestion would be to pick one exchange which works for you and stick with it, it will make your life much easier. The alternative would be keeping cryptocurrencies on different exchanges which is hard to keep track of.
If you still aren't sure which Australian cryptocurrency exchange will work best for you, see our below detailed breakdowns for our recommended exchanges to help you make a more informed decision. Find out more information on our rating process.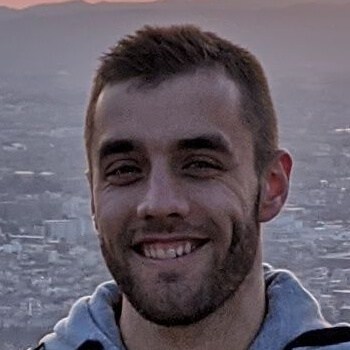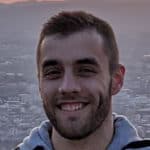 James
Crypto Head
Disclaimer: We may receive a commission for purchases made through the links on our site. However, this does not impact our reviews and comparisons. Learn more about our Affiliate Disclosure.
Best Cryptocurrency Exchanges in New Zealand: Reviews 2023

1. Independent Reserve Exchange
Although Independent Reserve is an Australian-based exchange, it's perfect for NZ traders because it's one of the few crypto exchanges these days that accept NZD deposits.
Currently, Independent Reserve supports 13 crypto assets that include the most popular cryptos on the market together with some ERC-20 tokens for Defi tokens enthusiasts. The full list includes BTC, ETH, BCH, XRP, LTC, EOS, XLM, BAT, GNT, REP, OMG, 0x, and PLA. You can buy these assets via PayID, SWIFT, POLi, or Osko in your preferred fiat currency.
One of the things we like best about this platform is that it has affordable trading fees. Depending on your trading volume, the fee can reach a maximum of 0.5% or fall down to 0.05% for high-volume traders.
Although it's not advisable to keep your assets in an online wallet for a longer period of time, Independent Reserve and its robust security system take great care to protect users' funds and data. If you read our Independent Reserve review, you'll learn that the exchange stores the majority of the funds and users' private keys in cold storage (offline wallets) and that these vaults are secured with multi-layer encryption and biometric authentication.

2. Swyftx Exchange
Website: swyftx.com.au
Country: Australia
Currency: AUD
Fees: 0.6%
Available Cryptocurrencies: 230+ Cryptocurrencies & adding more regularly
Swyftx is the best Australian cryptocurrency exchange that has recently expanded its services in New Zealand as well. Now, NZ traders are able to buy, sell, or trade over 230 crypto assets (including popular tokens, stablecoins, and some Defi coins, too) with a few simple clicks. The whole trading process is faster and cheaper. Plus, identity verification takes less time than it does on other exchanges.
Swyftx has partnered up with high-liquidity and banking providers which makes it possible for the exchange to offer incredibly low spreads. You can purchase assets with AUD via bank transfer, POLi, or PayID. Their user interface is clutter-free and super user-friendly.
Other exchanges often require you to move your cryptocurrency to a separate online wallet for safety reasons, but you can sleep tight knowing your crypto is safe on Swyftx. Their team goes out of their way to make sure you are comfortable with how the platform works and stores your funds and if you have any questions, they'll happily help you out.
On top of that, when you sign up, you'll be assigned an account manager who will help you out along the way. This means that the exchange is perfect for new users, but also great for experienced users who can enjoy Swyftx's low fees, TradingView charting, and other advanced tools for dashboard customization.

3. Binance Exchange
Website: www.binance.com
Country: China
Currency: USD
Fees: 0.1%
Available Cryptocurrencies: 120+ Cryptocurrencies
If you're looking for a global cryptocurrency exchange where you can purchase different altcoins in exchange for an NZD deposit, Binance is the perfect platform for you. Aimed at more seasoned traders rather than beginners, Binance has everything a crypto trader could wish for.
The exchange supports over 200 different digital coins, ranging from the most liquid ones, all the way to the least popular options on the market. The platform also allows margin trading for more than 600+ trading pairs. NZ traders can purchase crypto via credit or debit card (as long as it's a VISA or a Mastercard), with your cash balance, or via third-party payment providers like Simplex and Banxa.
The fees for these types of deposits vary based on the payment method. As for the trading fees, Binance has one of the lowest flat fees in the crypto industry. Regardless of the user's trading volume, they pay a 0.1% fee per trade. In case they own BNB (Binance's native token), they can use these coins to get a 50% discount on their fees.
On top of that, Binance is one of the safest cryptocurrency exchanges thanks to its Secure Asset Fund for Users that you can read all about in our review.

4. Coinbase Exchange
Website: www.coinbase.com
Country: United States
Currency: USD
Fees: 4%
Available Cryptocurrencies: Bitcoin, Ethereum & Litecoin
Coinbase is one of the oldest and most reliable cryptocurrency platforms in the world. Launched in 2011 in the US by two software engineers, Coinbase has quickly grown and expanded its services around the globe.
This platform offers brokerage services which means that users buy or sell crypto assets directly from or to Coinbase itself. They can also send and receive crypto via Coinbase's wallet. Users can choose between BTC, BCH, ETH, and LTC – the four cryptos that are always in demand.
As far as payments are concerned, NZ traders might be disappointed to find that Coinbase doesn't support NZD deposits, so their funds will be converted into USD. If you want to pay via credit/debit card, Coinbase charges 3.99% per transaction, while the other order types incur a flat 1.49% fee.
What we like best about Coinbase are the responsiveness of its superb customer support team, the beginner-friendly interface, and the fully-fledged security infrastructure. While novices stick to Coinbase's basic buy/sell features, experienced traders are welcome to check out the company's advanced trading platform, Coinbase Pro, and read our comparison guide in the meantime.

5. BitTrex Exchange
Website: bittrex.com
Country: United States
Currency: USD
Fees: 0.25%
Available Cryptocurrencies: 190+ Coins
Bittrex is a global cryptocurrency exchange that became famous among traders worldwide due to its large-scale cryptocurrency support. However, this turned out to be a double-edged sword because the exchange was used by experienced traders to entice newbies into investing in an unknown altcoin.
Their purchases would "pump" the price up, allowing these traders to sell their investments for profit, "dumping" the price afterward and causing great losses to the inexperienced investors. Luckily, Bittrex took into account their clients' complaints and expediently removed some less credible tokens.
The exchange allows you to purchase crypto with fiat – Bittrex will convert your NZD into USD, though – via bank transfers, wire transfers, SEPA, or using your debit card. The fees are quite reasonable, with the highest one being 3% per order for card purchases. The trading fees are industry-average, starting at 0.2% for lower trading volumes.
Ever since the "pump and dump" schemes, Bittrex has worked on strengthening its security system. In our review Is Bittrex Safe?, we go into greater detail on what sorts of features users can activate to keep their accounts secure. Platform-wise, Bittrex uses Chainalysis Know Your Transaction (KYT) to monitor the website traffic and detect suspicious activity. On top of that, for deposits over $5,000, the exchange has a recovery service in case you sent the money to the wrong wallet address.

6. CoinMama Exchange
Website: www.coinmama.com
Country: Slovakia
Currency: USD & EUR
Fees: 6%
Available Cryptocurrencies: Bitcoin, Ethereum, Ethereum Classic, BitcoinCash, Litecoin, Cardano, Qtum
Coinmama is an Israeli-based cryptocurrency platform. It was founded in 2013 and has since then expanded its services all over the world (in over 188 countries!), except for a few blacklisted countries such as North Korea and Syria. It's been a leading cryptocurrency exchange for many years.
The reason why Coinmama is not higher on our list is because it supports only a small selection of crypto assets and is therefore not the right choice for altcoin traders. Here's the full list of tokens you can purchase: BTC, BCH, ETH, ECH, XRP, LTC, ADA, and QTUM. Moreover, even though Coinmama was the first platform to accept card payments for crypto, the exchange is notorious for its unreasonably high fees.
At first glance, the fee schedule makes you think these fees are industry-average. What you don't know, however, is that Coinbase has an additional 4-5% service fee on top of these sums. These tricky fees are added just before you click "Complete Order", misleading a lot of traders.
Security-wise, Coinmama doesn't have the same security features as other platforms do. You can read all about Coinmama safety features in our separate review.

7. Kraken Exchange
Website: www.kraken.com
Country: United States
Currency: USD, GBP & EUR
Fees: 0.26%
Available Cryptocurrencies: Bitcoin, Ethereum, BitcoinCash + 14 others
We couldn't complete our list of best cryptocurrency exchanges in NZ without mentioning Kraken, an American-based crypto veteran, launched in 2011 by security expert Jesse Powell. This platform is aimed at both beginners and experienced traders. When creating an account, the exchange asks you to state your current trading level (Basic or Advanced).
Kraken supports over 50 different crypto tokens and keeps adding new ones regularly. Different markets are eligible for different currencies based on popular demand. The only problem might be the lack of NZD support which means that your funds will have to be converted into a different fiat currency and this, unfortunately, means an extra fee.
The fee schedule is based on your 30-day trading volume. The highest fee for makers is 0.16%, while takers are charged 0.26%. As you progress in your trading and reach higher volumes, you'll start paying less.
Furthermore, Kraken supports margin and futures trading and has a separate mobile app. As mentioned before, the exchange is famous for its robust security system which includes two-factor authentication, Global Settings Lock, and Master Key.
You can turn these features on and off as you trade. For more information, consult our Is Kraken Safe? review.
8. Kucoin Exchange
Website: www.kucoin.com
Country: Hong Kong
Currency: USD
Fees: 0.1%
Available Cryptocurrencies: 150+ Cryptocurrencies
Are you familiar with the trading platform KuCoin? Although the exchange has been around since 2011, somehow it has slipped under the radar for a lot of traders around the globe. What made us include KuCoin on our list is the range of cryptocurrencies you get to choose from.
Similarly to Bittrex, the exchange supports some obscure tokens that you wouldn't find anywhere else. At the moment, you can either exchange these tokens for other digital currencies or buy them via PayPal, Interac e-transfer, or wire transfer. If you prefer paying with your credit/debit card, you'll be happy to know that KuCoin has partnered with Simplex to make that possible. However, your NZD funds will be converted into another fiat currency first.
What about trading fees? KuCoin charges a fixed 0.1% fee per transaction which is a great price in the industry. Interestingly enough, the platform distributes the sum of all daily trading fees among its users. To be more precise, KuCoin allocates 50% of all fees to users holding KuCoin Shares (its native token), 40% to users who have recommended the platform to other traders and keeps only the remaining 10% for itself.
If you're interested in KuCoin's safety measures, read our Is KuCoin Safe? guide.

9. Bitfinex Exchange
Website: www.bitfinex.com
Country: Taiwan
Currency: USD
Fees: 0.2%
Available Cryptocurrencies: 20+ Cryptocurrencies
Bitfinex is gradually turning into one of the biggest cryptocurrency exchanges on the global crypto market. The majority of its users, however, come from East Asia and the USA because the payment methods (and USD currency) work best for them.
Bitfinex is an altcoin exchange that charges 0.2% per transaction for both makers and takers. It offers advanced trading features such as margin trading, the use of technical tools and indicators, and lending and borrowing services.
Now, although Bitfinex is not the best platform for NZ traders, in case you decide to give it a go, you will neither be disappointed by its support team nor by the level of security. It's true that the exchange had security problems in the past, resulting in over 120,000 BTC being stolen, but it was this unfortunate event that motivated Bitfinex to transform its security infrastructure.
Reviewing the best crypto exchanges in New Zealand: Why we do it!
We originally started Crypto Head to help people make informed decisions in the world of cryptocurrency. It can be very confronting starting off as there are technical barriers to overcome, our goal is to layout information clearly and concisely so you can make decisions.
We highly recommend doing more of your own in-depth research and take our resources as a starting point. We've helped a lot of people over the years and are proud to keep offering an up to date resource for people in NZ.
Disclaimer: Digital currencies and cryptocurrencies are volatile and can involve a lot of risk. Their prices and performance is very unpredictable and past performance is no guarantee of future performance. Consult a financial advisor or obtain your own advice independent of this site before relying and acting on the information provided.