Best Cryptocurrency Exchanges for Altcoins
Last Updated on July 7, 2023
Since its inception, Bitcoin has been synonymous with cryptocurrency itself for a long time. Back in the early 2010s there wasn't much competition on the crypto market, and even though there were other early attempts at creating alternative digital currencies, BTC stood strong.
The first coin that truly made a bang came in 2015. That was Ethereum (the blockchain; the currency is also called Ether), and since then, altcoins have been popping up at a steady pace. Some were more successful than others, but the point still stands: even if Bitcoin was out of your reach, you had other options if you were looking to invest in or trade cryptocurrency.
Most importantly, that trend seems to have continued to this day, and in the coming years, we'll continue to see variety on the rise since, at the time of writing, there are thousands of cryptocurrencies on the market. Which brings us to our topic of the day: what are the best cryptocurrency exchanges for altcoins?
In this article, we'll highlight the best crypto exchanges that offer the most variety and the trading platforms you should keep an eye on if you're looking to trade altcoins in 2021.
Let's get started.
Featured On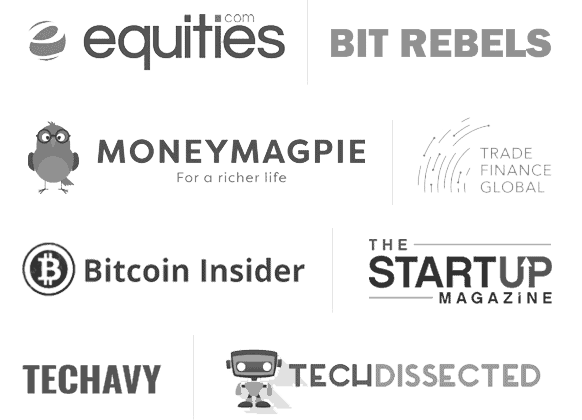 Disclaimer: We may receive a commission for purchases made through the links on our site. However, this does not impact our reviews and comparisons. Learn more about our Affiliate Disclosure.

1. Binance Exchange
Website: binance.com
Country: Global
Currency: All currencies
Fees: 0.1%
Available Cryptocurrencies: 150+ Cryptocurrencies
Binance simply needs no introduction, being the giant in the cryptocurrency trading world that they are, but, we can't just leave it at that, can we? Let's take a better look at what they offer.
The Hong Kong-based platform founded in 2017 might not be one of the older crypto exchanges, but it surely makes up for its shorter tenure with resounding success. It certainly takes the crown in terms of high volume, hitting numbers close to $50 billion daily (at the time of writing). Its renown is definitely not due to the "respectable" $15 million raised, an amount dwarfed by other less successful exchange's ICOs, but rather the product that they'd eventually put out.
Binance also has its own lucrative coin, the Binance Coin (BNB), which is relatively popular and, other than for crypto trading, it can be used to pay transaction fees on the exchange. Even though a large part of their trading volume is due to the massive amounts of BTC circulating, Binance has more than 100 other altcoins, such as Monero (XMR) and EOS, and over 400 trading pairs, which, paired with the eminence they enjoy, makes for a very attractive trading platform.
Their supported payment methods include bank transfer, credit card, debit card, cash, and even paypal while the exchange also enjoys high levels of liquidity.
Compounding their triumphs, Binance also has one of the absolutely lowest fee schedules on the market when compared to exchanges of similar stature, if any would actually qualify. Depending on the user's trading volume, these can go even lower than the 0.1% maker and taker fee. To top it all off, the platform has had excellent customer support since day one and that's likely to remain so.

2. Coinbase Exchange
Website: www.coinbase.com
Country: United States
Currency: USD
Fees: Varies
Available Cryptocurrencies: Bitcoin, Ethereum & 28+ other cryptos
At first, Coinbase started off as a Bitcoin wallet service way back in 2012, and throughout the years, they expanded into a fully-fledged cryptocurrency exchange. Established by San Francisco-based economists Fred Ehrsam and Brian Armstrong, Coinbase has largely been propelled to prominence by venture capital.
Coinbase itself is rather user-friendly, but they also offer Coinbase PRO, which is aimed at more advanced traders. The advanced version of the exchange platform allows users to tailor it to their own preferences and make the most out of their know-how. If you're looking for a crypto wallet, Coinbase also offers a mobile app that acts as one, giving you access to your digital assets on both Android and iOS.
The exchange offers around 50 cryptocurrencies at the time of writing that you can see on their support page. The relatively less popular coins available include 0x (ZRX), Tezos (XTZ), Stellar (XLM), Zcash (ZEC), and many more. However, the catch is that not all of them are available in all countries.
Even though Coinbase is accessible internationally (103 countries, to be precise), not all the services are fully supported everywhere. Furthermore, some of the currencies may be fully supported only by Coinbase PRO, so that's something to keep in mind.

3. Bittrex Exchange
Website: bittrex.com
Country: United States
Currency: USD
Fees: 0.25%
Available Cryptocurrencies: 190+ Coins
The handiwork of a team of digital security experts, Bittrex saw the light of day back in 2014 and hasn't stopped evolving ever since. It has quickly grown into one of the most trusted exchanges out there and that's unlikely to change as the platform stays true to its roots, stressing security and keeping 90% of all crypto assets in cold storage.
While Coinbase landed on our list largely due to its renown as opposed to the altcoins available (which aren't too few and far between either), Bittrex hits it out of the ballpark. Besides the over 300 cryptocurrencies on offer, the platform also provides more than 600 trading pairs. Even so, that doesn't mean that the exchange is ridden with pump-and-dump coins – each altcoin on the platform is meticulously evaluated before being made available.
The only knock against Bittrex would be its customer support. For wildly varying reasons, Bittrex frequently ends up suspending certain users' accounts and the procedures toward resolution seem to be long and arduous. This has peeved off many traders, but Bittrex has stated that the issue affects less than 0.1% of accounts.
Other than that, it's also important to note that the exchange is compliant with AML and KYC regulations, requiring a lot of personal data should you register. It goes without saying, though, that it's for the greater good and general security, or at least one would assume so. If this is a deal-breaker for you, you might be better off taking a look at some of the decentralized crypto exchanges.
4. Kucoin Exchange
Website: www.kucoin.com
Country: Hong Kong
Currency: USD
Fees: 0.1%
Available Cryptocurrencies: 150+ Cryptocurrencies
We did mention that there indeed are other exchanges with fees as low as 0.1%, and the second carrier of this title is Kucoin. Their boisterous claim that "1 out of 4 crypto holders worldwide is with KuCoin", whether warranted or not, is surely an indication that the platform means business, if nothing else.
Founded in 2017, its short history may lead traders to believe that Kucoin is one of the newer exchanges out there, but the twist is that it had been in development for a whopping six years prior. What they have to show for it nowadays is a daily trading volume in the $500 million range according to CoinMarketCap and a P2P fiat exchange; take that for what you will, but they're innovative and successful.
On a more pressing matter regarding our topic, Kucoin offers about 200 altcoins and double that amount in trading pairs. More popular currencies are also supported, namely Bitcoin (BTC), Bitcoin Cash (BCH), Ethereum (ETH), Ripple (XRP), Litecoin (LTC), but also Tether (USDT), NEO, and ERC-20 tokens.


5. Kraken Exchange
Website: www.kraken.com
Country: United States
Currency: USD, EUR, GBP, CAD, JPY & CHF
Fees: 0.16-0.26%
Available Cryptocurrencies: Bitcoin, Ethereum, BitcoinCash & 30+ others
What Kraken doesn't have to offer are hundreds of different altcoins alike the precursors we reviewed, but it does have enough to land a spot on our list. Kraken was founded in 2011 but its official launch came about in 2013 and it originally had bitcoin, litecoin, and euro trades available. The founder, Jesse Powell, got the idea to create a crypto exchange after the demise of Mt. Gox and certainly made a point out of learning from others' mistakes and emphasizing security.
In 2016, the platform acquired Coinsetter and Clearcoin, which allowed it to expand to 37 states in the USA. The platform eventually came into its own by adding about 50 altcoins to trade as well as several hundreds of pairs. They also have advanced trading options such as futures, margin trading, and staking.
Kraken is nowadays available internationally and is swiftly turning into a powerhouse of its own, surpassing the likes of Bitfinex. The only countries without access to Kraken are Japan, Iraq, Iran, North Korea, Tajikistan, Afghanistan, and Cuba.
The platform prides itself on having 95% of all deposits in cold storage, as well as extensive real-time monitoring efforts, and integrating KYC regulations. They also didn't stray away from the nowadays industry standard two-factor authentication.

6. Changelly Exchange
Website: changelly.com
Country: Czech Republic
Currency: USD & EUR
Fees: 0.25%
Available Cryptocurrencies: 80+ Cryptocurrencies
The goliath of decentralized crypto exchanges, Changelly was founded in 2015 and now has over 2 million users consistently. It currently functions mainly as a crypto-to-crypto exchange, but users can also make fiat-to-crypto deposits on their newly-developed marketplace. The accepted fiat currencies are EUR, USD, and GBP.
Changelly has made it their mission to make crypto available to everyone, or as they'd put it, "lower the entry barrier". It's safe to assume that they certainly have done that by, if nothing else, making their platform by making the registration process very straightforward. If you'd like to use Changelly PRO, though, you'd need to go through with a KYC form.
The truly amazing thing about Changelly is that it offers more than 150 cryptocurrencies such as Dash, EOS, Dogecoin, Litecoin, but also functions as a legit Bitcoin exchange in its own right. Changelly also has very friendly withdrawal fees, the prime example of which is the BTC withdrawal fee that constitutes a miniscule amount of 0.0004 BTC. In 2019, Changelly announced the launch of its Premium OTC trading platform.

7. Gemini Exchange
Website: gemini.com
Country: United States
Currency: USD
Fees: 1%
Available Cryptocurrencies: Bitcoin, Bitcoin Cash, Ethereum, Litecoin & Zcash
Despite the fairly short list of altcoins on offer, Gemini finds itself on this list due to the rather unique nature of the crypto exchange. The platform is one of the few exchanges that allow bank account withdrawals and deposits due to the "BitLicense" they own. Based in New York, Gemini is on the good side of regulators, doing everything by the book and taking security very seriously.
Even though the majority of their trading volume comes from the United States, the exchange is also accessible from South Korea, Hong Kong, Puerto Rico, Australia, the United Kingdom, and Singapore. Their fees sit at the average 0.25% mark which is nothing to brag about, but this is offset by the absence of withdrawal fees for up to 10 Bitcoin/Ethereum withdrawals and 30 bank account withdrawals monthly.
If you're from the US and would like to buy Bitcoin, this is where you'd usually make a trade, but you'd also have access to 25 other cryptocurrencies, including Zcash (ZEC), Chainlink (LINK), Dai (DAI), 0x (ZRX), etc.

8. CEX.io Exchange
Website: cex.io
Country: UK
Currency: GBP, USD, EUR
Fees: Depending on trading volume
Available Cryptocurrencies: 10+ Cryptocurrencies & adding more regularly
CEX.io was founded in 2013 and now has over 3 million users worldwide. The exchange is cross-platform and has a very intuitive mobile app for both Android and iOS. The accepted fiat currencies are GBP, EUR, RUB, and USD while the cryptocurrencies available include the most popular ones such as BTC, ETH, and BCH, but also dozens of other altcoins.
The platform, which was kicked off in 2013 and founded by economist Oleksandr Lutskevych, was initially a mining provider. That changed in 2015, when CEX.io concluded its mining operation and started functioning solely as a crypto exchange. Since then, they've grown a wide array of services such as crypto backed loans, margin trading, and staking.
Their trading fee schedule starts at 0.25% and 0.15% on taker and maker respectively, while their deposit and withdrawal fees vary depending on the fiat currency and payment method. Speaking of, the payment methods supported are VISA, MasterCard, epay, skrill, Bank Transfer, and ACH.
Their one downside probably is the fact that you have to submit a lot of personal information when creating an account, such as proof of address and ID.

9. Poloniex Exchange
Website: poloniex.com
Country: United States
Currency: USD
Fees: 0.125%
Available Cryptocurrencies: 100+ Cryptocurrencies
Poloniex is another exchange that provides a not-too-shabby collection of over 100 altcoins. What's most impressive about the platform, though, is that it charges only 0.125% taker and maker trading fees, which is one of the lowest rates on the market.
Up to 2019, Poloniex operated on a strict crypto-to-crypto basis, but they've since implemented fiat currencies as a payment method as well. Although, this is somewhat limited. Nevertheless, Poloniex was the first crypto exchange to hit $1 billion in trading volume and it remains a well-trusted exchange for many users. Poloniex also offers margin trading to their services as well.
The one stain on its resume is an incident that occurred back in May 2019 when due to a flash crash, the CLAM/BTC margin had frozen, resulting in the loss of about 1800 BTC. However, Poloniex bounced back, reimbursing the affected traders, and they've since learned from their mistakes. All in all, the platform is a very decent option for altcoin pursuers, providing many options.

10. Huobi Exchange
Website: huobi.com
Country: Seychelles
Currency: Fiat using Huobi OTC
Fees: variable
Available Cryptocurrencies: 300+ Cryptocurrencies
Huobi's story started in 2013 when it was founded by computer engineer Leon Li. Initially, they were based in China, but as China banned crypto exchanges and ICOs in 2017, Huobi looked outward, expanding globally. Their headquarters are currently in the Seychelles.
As of now, they have about 340 different crypto assets on offer while their daily trading volumes rival those of Binance – a tall order indeed. It has grown to become a jack of all trades, offering derivatives such as futures, swaps (coin-margined and USDT-margined), and options. They have OTC, crypto loans, and asset servicing as well.
Huobi also is multi-platform for all intents and purposes, having a slew of dedicated mobile apps such as the Huobi Wallet, Huobi Chat, as well as one of the better exchange apps out there.
Their security measures are nothing to scoff at either as they claim to have a "Dedicated 20,000 BTC Security Reserve Fund", should things go awry, and multi-signature cold wallets for all the user assets.
Disclaimer: Digital currencies and cryptocurrencies are volatile and can involve a lot of risk. Their prices and performance is very unpredictable and past performance is no guarantee of future performance. Consult a financial advisor or obtain your own advice independent of this site before relying and acting on the information provided.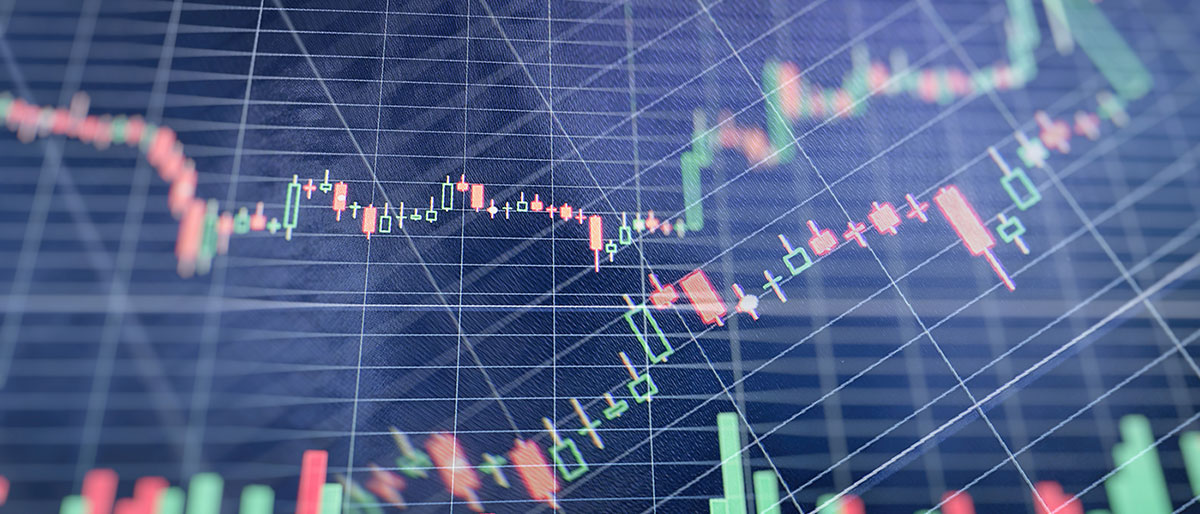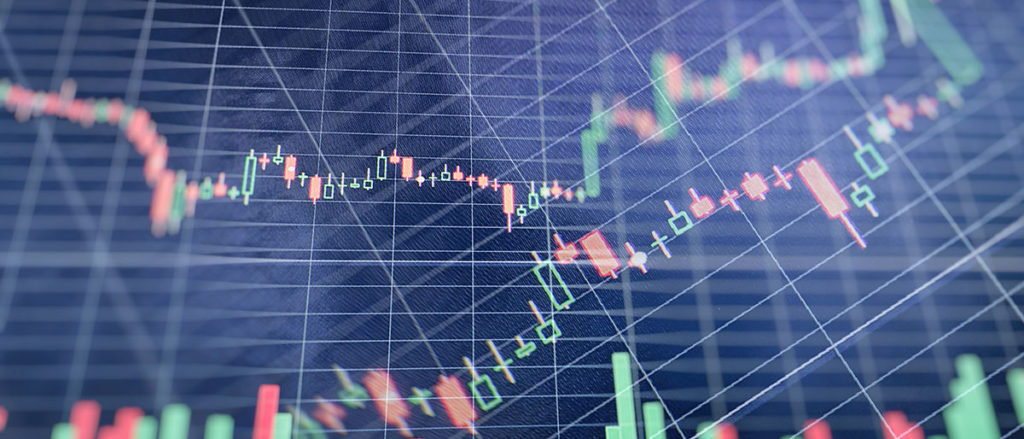 How to choose an altcoin exchange that works for you?
When looking for a reliable altcoin exchange or crypto trading platform, it's best to compare and research a few important factors.
The first one to check is a potential history of hacks, and how their security is set up. The last thing you want is to lose your cryptocurrencies through an exchange hack (though you should preferably store your coins using a hardware wallet).
The next important factor to review is their fees. Obviously, the higher the fees, the more expensive your transaction will get whether you're buying or exchanging it for fiat currency.
Then the last thing to check would be the support. If anything goes wrong during a trade, or you get locked out of your account for some reason, you want to know that the exchange is there to help you. Make sure to find out their average response time and options for contacting the exchange.
What are the most valuable cryptocurrencies other than Bitcoin?
As a recap, altcoins, by definition, are all currencies other than Bitcoin, since, as we said in our introduction, BTC was largely synonymous with cryptocurrency itself and has maintained its dominance in the crypto world for over a decade now. That being said, as other coins have grown (Ethereum, Litecoin, Ripple), the term is becoming more and more reserved for relatively "smaller" coins.
The earliest alternatives to Bitcoin were Namecoin and Litecoin, which are branded as "the first altcoins", but Litecoin in particular has surely grown out of BTC's shadow by now, even though it's nigh impossible to topple it.
As the price of cryptocurrency fluctuates rapidly and considerably, pinning down any number of cryptocurrencies as most valuable while excluding Bitcoin is rather challenging. But, there are ways we could grapple the notion. If we take into account the longevity a coin has been on the market, its market cap, and volatility (or lack thereof), we could come to the conclusion that there are in fact several cryptocurrencies that can be considered valuable or "safe".