The Best Anonymous Cryptocurrency Exchanges
Last Updated on March 12, 2021
In recent years, online privacy concerns and a general lack of control over our personal information on the Internet has left many concerned and unwilling to disclose more details than it's absolutely necessary. Whether these fears are founded or not largely depends on the particular situation, but one thing is certain – the cryptocurrency market, or rather the cryptocurrency exchanges, are definitely under closer scrutiny.
Back when Satoshi Nakamoto (allegedly) pioneered the idea of Bitcoin, his intention was to create a "trustless" system, a digital currency where the intermediary was non-existent for both cost-cutting and privacy-maintaining reasons. So, it's safe to conclude that the ideal cryptocurrency in its infancy was to be a decentralized one, and even though that's come to pass to an extent, the exchanges, or rather the chokepoints for cryptocurrency, are not entirely free of the powers that be.
Nowadays, you're required to submit all sorts of sensitive personal data to the cryptocurrency exchanges in order for them to comply with the KYC/AML/what-not guidelines; that is, if you're to do any serious trading. However, the bright side is that not all of them do, and we compiled the best exchanges for you that don't require any personal data or enforce KYC in a very limited manner.
Do note that most of the platforms listed below are decentralized, but not all of them are. If you'd like to learn more about DEXs, or find the best ones, head over to our guide on decentralized crypto exchanges.
For the rest of you, let's take a look at the options.
Featured On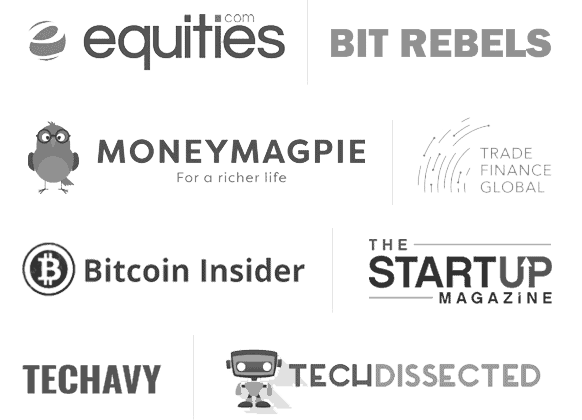 Disclaimer: We may receive a commission for purchases made through the links on our site. However, this does not impact our reviews and comparisons. Learn more about our Affiliate Disclosure.

1. Binance Exchange
Website: binance.com
Country: Global
Currency: All currencies
Fees: 0.1%
Available Cryptocurrencies: 150+ Cryptocurrencies
Nowadays, a crypto exchange list without Binance fulfilling at least some of the criteria in each particular instance would probably be dishonest. While it may come off as if we're painting in very broad strokes here, it's simply very hard to find a fault with almost anything that Binance does. From their industry-low trading fees (0.1% taker and maker respectively) to their sheer amount of available coins and high levels of liquidity, it seems as if they can do no wrong.
The exchange was established back in 2017 in Hong Kong, and despite not being one of the "veterans", what it lacks in tenure, it compensates with features and general auspiciousness, growing into an undisputed giant in the crypto trading world.
But, as this is a guide with the sole purpose of staying anonymous while trading, it's important to note that Binance does partially implement KYC. Although, the good news is that they do so if you trade more than 2 Bitcoin (BTC) in value daily; anything less than that, and you're under the radar. If you'd like to try your hand at margin trading, or some of the other services, you'd need to go through the verification process.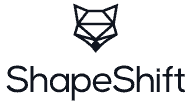 2. Shapeshift Exchange
WEBSITE: shapeshift.com
COUNTRY: Switzerland
CURRENCY: USD
FEES:0.5%
AVAILABLE CRYPTOCURRENCIES: 7 Cryptocurrencies
ShapeShift has gone through many turbulent iterations. Since its establishment in 2014, the platform has vowed to respect its users' privacy. They didn't implement KYC up until 2018 when they were forced to, but after three years of functioning under those regulations, they decided to cease holding crypto and directly transacting with customers.
While they left their roots behind, they stayed true to their cause and now largely function as a sort of a gateway to the world of DEXs, allowing trade via multiple decentralized protocols. As such, they're ending all regulated activity and are no longer subject to KYC, while vowing that they'll continue to implement any and all protocols to "protect their customers".
All in all, however unconventional, ShapeShift is one of the alternative trading options if you were to trade cryptocurrency anonymously. For how long they can keep the current modus operandi, only time will tell.

3. Bisq Exchange
WEBSITE: bisq.network
COUNTRY: International
CURRENCY: USD & 9 Others
FEES:0.3%
AVAILABLE CRYPTOCURRENCIES:10+ Cryptocurrencies
While some traders choose to invest in altcoins to diversify their portfolio, others prefer not to stick their necks out too much. Instead, they stay true to the most prominent crypto asset, Bitcoin. To those traders, we recommend checking out Bisq, a decentralized, open-source, peer-to-peer Bitcoin exchange.
Bisq was built as a Decentralized Autonomous Organization (DAO) on top of Bitcoin's blockchain. This in short means that developers are free to use and tweak the software in order to help the network grow. If you want to use Bisq, you simply download the app onto your device. There's no need for registration, thus, no KYC checks either.
You might be wondering how Bisq succeeded in being fully decentralized. The answer lies in the technology used by the platform. Thanks to TOR, free software for anonymous communication, Bisq can encrypt and protect all the data that goes through its network channels.
Unlike most DEXs which use automated order matching processes to connect buyers and sellers, Bisq has an extensive order book that puts traders in charge of finding and executing their deals. As mentioned before, the information that circulates between buyers and sellers is encrypted with Tor routing.
4. Kucoin Exchange
WEBSITE: www.kucoin.com
COUNTRY:Hong Kong
CURRENCY: USD
FEES:0.1%
AVAILABLE CRYPTOCURRENCIES: 150+ Cryptocurrencies
Kucoin is a centralized crypto exchange launched in 2017 and headquartered in Seychelles. What's interesting about this platform is that its founders had been working on it since 2011 and its technical architecture had been in function as early as 2013. However, the team wanted to be sure they've got everything sorted out before making it available worldwide.
However, determination and ambition are not the only things that made us include Kucoin on our list. We also like the fact that Kucoin takes into account customers' needs and feedback which is why from a crypto-to-crypto exchange, the platform gradually expanded its services to include fiat swaps as well via their 'Buy Crypto' feature that lets you link your bank account and purchase crypto with debit or credit card.
Kucoin also has a range of cryptocurrencies on offer such as BTC, ETH, BCH, LTC, XRP, Dash, Monero, etc, and over a hundred different trading pairs. It even has its own digital currency, Kucoin Shares (KCS) that you can use to get discounts and referral bonuses.
Now, although Kucoin isn't KYC-free, you can transact unverified as long as you don't need to withdraw more than 5 BTC per day and are comfortable with trading a maximum of 1,000 USD daily.
5. Uniswap Exchange
WEBSITE: uniswap.org
COUNTRY: USA
CURRENCY: USD
FEES: 0.3%
AVAILABLE CRYPTOCURRENCIES: 100+ Cryptocurrencies
Uniswap Exchange Protocol is the newest sensation in the world of decentralized finance. Not so long ago, this swap protocol even managed to exceed Coinbase's daily trading volume! But what's the hype all about and how does Uniswap differ from other DEX platforms?
First of all, you need to know that Uniswap focuses on the exchange of ERC-20 tokens, i.e. tokens created on Ethereum's blockchain that are mostly used by Ethereum-based projects. Therefore, the easiest way to purchase these coins is to buy Ethereum first as they're all paired against it.
Next, Uniswap doesn't require any personal details from its users. The only thing you need in order to trade tokens is a wallet address (again, an encrypted piece of code that doesn't disclose your real identity).
Finally, Uniswap stands out by being an Automated Market Maker rather than an Order Book exchange. This means that Uniswap functions as a smart contract that creates a liquidity pool of ERC-20 tokens and determines the price of these tokens based on algorithms that assess the available liquidity of the trading pair and let other users contribute to this liquidity.

6. Balancer Exchange
WEBSITE: balancer.exchange
COUNTRY: Global
CURRENCY: USD
FEES: 0.3%
AVAILABLE CRYPTOCURRENCIES: 60+ Cryptocurrencies
Balancer was co-founded by Brazilian entrepreneur Fernando Martinelli and Nikolai Mushegian who has since then left the project. The platform was built by Mike McDonald following the Uniswap AMM model and launched in 2019 which makes it the newest crypto exchange on our list.
Similarly to Uniswap, Balancer creates liquidity pools for its tokens and lets users add up to that liquidity. They can even specify the asset percentage of their target trading pair. This is done by other traders who rebalance their portfolios. This rather complex process is explained in full in the project's whitepaper.
To choose the best market order, Balancer uses an automated selection process called Smart Order Routing. Again, the focus is on ERC-20 tokens that users swap directly between wallets without depositing any funds on Balancer. As a result, there's no need for users to disclose their personal details or perform a KYC check. If you're using Uniswap or Balancer, the best crypto wallet that supports ERC-20 tokens is MetaMask.
The platform itself recognizes the existing risks with using new and experimental platforms such as Balancer. However, even though this is still a beta product, it has successfully passed three audits so far done by Trail of Bits, ConsenSys, and OpenZeppelin.

7. Block DX Exchange
Website: blockdx.com
Country: N/A
Currency: N/A
Fees: No maker fee, 0.015 BLOCK taker fee
Available Cryptocurrencies: 100+ cryptocurrencies
Block DX is a decentralized peer-to-peer network built on the Blocknet Protocol that uses an order book that's not tied to any central server. The platform is non-custodial which means there's no one else in charge of your funds other than yourself. This, in turn, makes Block DX trustless and under no obligation to ask for users' personal information.
Like most DEXs, Block DX is also open-source so that any enthusiast can contribute to the further development of the network and its features. There are no geographic restrictions, so you can use the platform wherever you are and trade the same assets as someone living on the other corner of the world.
Thanks to Block DX's use of atomic swaps, you can make almost instantaneous transactions and pay a reasonable fee. Moreover, 100% of the trading fees are distributed among network nodes because there's no central authority that gets the money. In regards to cryptocurrency selection, Block DX supports over 100 different tokens.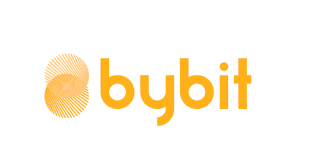 8. Bybit Exchange
WEBSITE: www.bybit.com
COUNTRY: British Virgin Islands
CURRENCY: USD & 43 Others
FEES: 0.05%
AVAILABLE CRYPTOCURRENCIES: Bitcoin & 7 Other Cryptocurrencies
Another great platform that doesn't have mandatory KYC procedures is Bybit, an exchange launched in 2018 and headquartered on the British Virgin Island. This platform is aimed at more experienced traders, although novices can quickly get the hang of it too with a little extra effort thanks to Bybit's user-friendly interface.
However, a major setback for beginners could be the limited selection of cryptocurrencies that you can buy with fiat deposits (BTC, ETH, and USDT), as Bybit is more of a crypto-to-crypto exchange. This limited fiat gateway is a recent addition thanks to the platform's partnership with Banxa, Xanpool, Moonpay, and Mecuryo. On the other hand, these third-party payment providers incur KYC checks in order to approve users' fiat deposits. If you're fine with crypto trades, you can use Bybit without verifying your identity.
Unfortunately, Bybit is unavailable to traders living in the United States.

9. 1inch Exchange
WEBSITE: 1inch.exchange
COUNTRY: N/A
CURRENCY: N/A
FEES: Varies
AVAILABLE CRYPTOCURRENCIES: 50+ Cryptocurrencies
1inch was co-founded by two Russian developers and crypto enthusiasts, Sergej Kunz and Anton Bukov in May 2019. Prior to 1inch, the two of them had worked on other crypto-related projects and participated in (and won!) numerous hackathons.
This exchange is like an aggregator that functions on the basis of gathering liquidity from all the major decentralized crypto exchanges (including Uniswap and Kyber Network) in order to offer customers the best-priced orders with low slippage.
1inch makes it significantly easier for traders to choose the right order as they can compare the liquidity, pricing, and gas fees across different platforms. This saves you both money and time spent on browsing through order books. The swaps are conducted via crypto wallets so there's no need for registration.

10. Paxful Exchange
WEBSITE: paxful.com
COUNTRY: USA
CURRENCY: Almost all
FEES: 0.5% – 1%
AVAILABLE CRYPTOCURRENCIES: Bitcoin
The last cryptocurrency exchange on our list is a reliable American-based Bitcoin exchange called Paxful. Paxful was founded in 2015 in Delaware by a group of developers who wanted to popularize Bitcoin trading by simplifying the buying and selling process and making Bitcoin transactions more private and autonomous.
Although the platform only supports Bitcoin and no other cryptocurrency, Paxful is a real winner when it comes to payment methods and fiat currency gateways. Based on your location, you can choose out of the 374 available methods including bank transfers, domestic or international wire transfers, over 160 online wallets, more than 100 gift cards, debit/credit cards, 18 cash payment choices, digital coins, and even some goods and services.
If you want to become a part of Paxful's ecosystem, you need to register for an account. The platform lets you stay anonymous unless your country has certain laws that require crypto exchanges to perform KYC checks on all their customers in order to be compliant. Some payment methods also require some form of ID verification. Moreover, if you trade more than $1,000 in a year, you'll be asked to verify your ID as well.
Disclaimer: Digital currencies and cryptocurrencies are volatile and can involve a lot of risk. Their prices and performance is very unpredictable and past performance is no guarantee of future performance. Consult a financial advisor or obtain your own advice independent of this site before relying and acting on the information provided.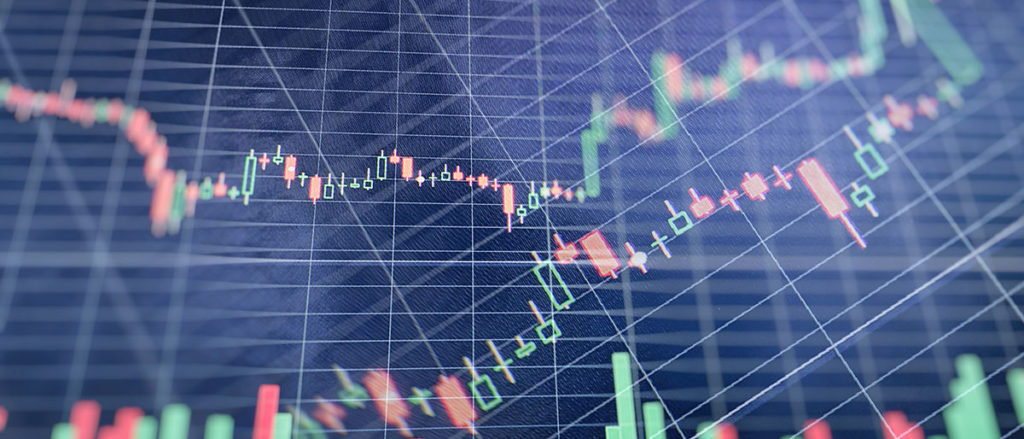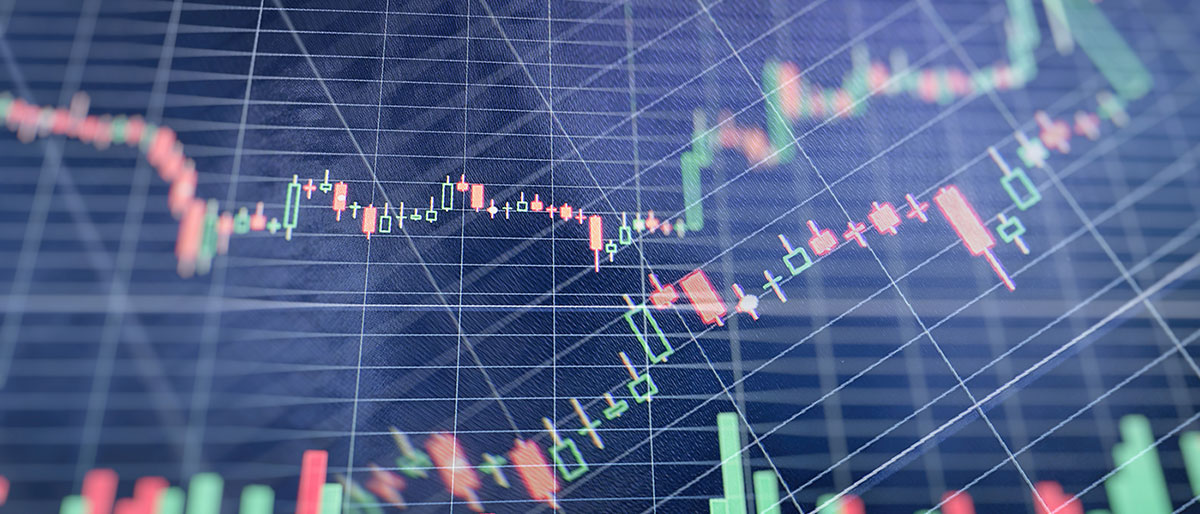 Frequently Asked Questions
What is KYC and what is AML?
While KYC and AML are generally lumped together when it comes to explaining identity verification regulations on crypto exchanges, they're actually two succinct forms of guidelines that financial platforms need to adhere to. While these particular regulations largely apply to US markets in particular, many other countries have imposed similar rules.
KYC, or Know Your Customer, is a set of procedures put in place to verify the identity of clients, or in our case, the users of a crypto trading platform. Usually, regular verification checks only ask for your full name, date of birth, and phone number. In comparison, KYC procedures include ID verification, face verification, proof of address, and/or other document verification, such as utility bills. The procedures also fit the broader objectives of the AML.
Speaking of, AML, or the Anti-Money Laundering policies, are a group of regulations aimed at money-laundering prevention, or in more simple terms, preventing criminals from camouflaging illegal funds as legitimate ones. AML also fights to prevent terrorism funding, as well as other monetary crimes, which in all honesty, is not exactly too far-fetched. Going into all the particular facets of these policies, though, would require its own article, so if you'd like to learn more, refer to FINRA's guide on AML.
How do KYC and AML impact crypto trading?
Simply put, without the KMC/AML regulations, crypto traders wouldn't need to verify their identity or disclose any personal information on any exchange. While that would resolve any qualms you might have regarding privacy, the general safety of the market would most likely be compromised and will almost certainly lead to unethical practices and/or trading. Suffice it to say that the jury's still out on which extreme (no regulations or heavier regulations) would be better; the answer is probably somewhere in the middle as both centralized and decentralized exchanges still exist.
Do I need to be 18 to buy cryptocurrency?
Since millennials are surprisingly very interested in crypto, it wouldn't come as a surprise if any of the younger generations are even more so. That being said, some of you might be wondering whether you can trade cryptocurrency before turning 18. The short answer is: yes, in theory, you can. As there's no legal age to buy Bitcoin or any other cryptocurrency for that matter, there's nothing stopping you from purchasing them. However, many crypto exchanges warrant being of a certain age, so that's where you might find your roadblock.
Does the FBI own Bitcoin?
It might come as a surprise that a federal agency would wind up owning a significant amount of cryptocurrency, but it does. The FBI seized approximately 140,000 BTC in the shut down of an online drug marketplace known as the Silk Road owned by Ross William Ulbricht, now serving a life sentence for his criminal activities. The Bitcoin owned has a current value of about $5,124,770,000.
During the time that the black market platform was operational, cryptocurrency was shunned to a great extent due to the rumors of such a marketplace existing. Those rumors were only confirmed after the bust and it has taken crypto a rather long time to recover from the associated infamy. However, such stereotypes still persist, and as we mentioned previously, they're not without just cause.
What are the best anonymous Bitcoin exchanges?
Although you can purchase Bitcoin using any of the (partially) anonymous crypto exchanges on our list, if your main focus is this crypto asset in particular, you'll be better off using a Bitcoin-exclusive crypto exchange instead. Going back to our list, you'll see that we've included two such platforms, Bisq and Paxful. The former is more decentralized and requires no registration whatsoever. However, there are fewer payment methods available and you need to download the app on your personal computer. The latter supports almost every payment option you can think of but does impose certain limits and restrictions on unverified accounts.
Can you buy Bitcoin anonymously from Bitcoin ATMs?
Another option to buy Bitcoin anonymously is to use a Bitcoin ATM. These are teller machines that let you purchase Bitcoin with cash or credit/debit card, turn Bitcoin into cash, or (rarely) both. They can be found around the world in supermarkets, restaurants, airports, etc. Typically, when you buy Bitcoin from an ATM, you need to provide your wallet address. This means that you skip over KYC procedures and ID verification (although some ATMs might ask you to show your ID to a camera). The only drawback of ATM purchases is the significantly higher fee (8-10%).
Do Coinbase and Changelly perform KYC checks?
Most of the popular centralized cryptocurrency exchanges like Coinbase and Kraken, for example, include mandatory KYC checks as part of their onboarding process. One reason for this step is that some countries now have regulatory frameworks that require crypto exchanges to verify the identity of their customers before they let them trade on the network. On top of that, KYC helps exchanges filter scam accounts. On the other hand, while Changelly doesn't make KYC checks obligatory for its users, whether you need to verify your identity or not largely depends on the payment method you choose as most third-party fiat gateways ask for a user ID.