Best Crypto Exchanges for Beginners
Last Updated on September 26, 2023
Judging by the popularity that cryptocurrencies have received in recent years, it's not surprising that so many people are thinking about joining in and making their first crypto investment.
If you belong to this group of crypto enthusiasts, we're here to reassure you that it's never too late to diversify your portfolio with a new asset class and leverage your gains. To help you out, we've made a list of top cryptocurrency exchanges – online platforms where you can buy and sell cryptocurrencies – suitable for crypto novices.
Let's get started!
Featured On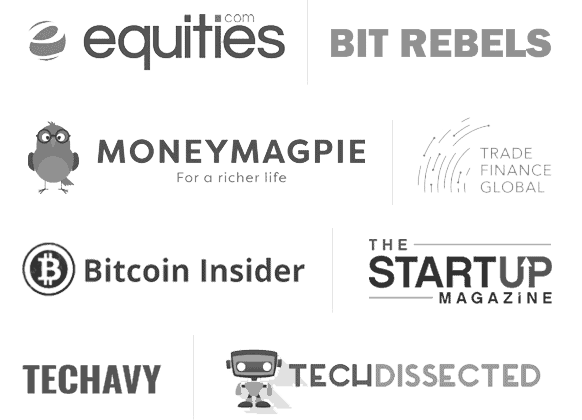 Disclaimer: We may receive a commission for purchases made through the links on our site. However, this does not impact our reviews and comparisons. Learn more about our Affiliate Disclosure.

1. Coinbase Exchange
Website: www.coinbase.com
Country: United States
Currency: USD
Fees: Varies
Available Cryptocurrencies: Bitcoin, Ethereum & 28+ other cryptos
If you ask experienced crypto traders to point at the most beginner-friendly cryptocurrency exchange that's both inexpensive and operates internationally, you'll get a unanimous answer – "Check out Coinbase!". This American-based brokerage has offices in the UK, Ireland, Japan, and three offices in the United States.
Coinbase was co-founded in 2012 by Brian Armstrong and Fred Ehrsam and has since then increased its team to more than 200 employees. As a crypto veteran, Coinbase has helped promote a more mainstream trading approach towards crypto assets without compromising its security and performance.
Based on your location, you can use Coinbase to buy, sell, or trade Bitcoin (BTC), Bitcoin Cash (BCH), Ethereum (ETH), and Litecoin (LTC). In some countries, traders can buy more crypto assets, in others they can only convert cryptos (Turkey) or buy but not sell them (Australia). Visit the official Coinbase website and check the options for your place of residence.
On Coinbase, buying digital currencies is super quick and easy as you can simply make a deposit using your debit card. However, these trades cost around 3.99% per transaction. In the US, you have the option to link your bank account to make ACH or wire transfer. Coinbase comes with a multi-asset wallet, cold storage, advanced encryption, and KYC verification.
Experienced traders can check out the Coinbase Pro platform instead.

2. Binance Exchange
Website: binance.com
Country: Global
Currency: All currencies
Fees: 0.1%
Available Cryptocurrencies: 150+ Cryptocurrencies
Binance is another beginner-friendly crypto platform that although launched only three years ago, in 2017, has been favored by millions of traders around the world. Originally headquartered in Hong Kong, China, the founder Changpeng Zhao had to relocate Binance first to Tokyo, Japan, and then to Malta facing regulatory challenges.
Binance remains unregulated today, meaning that it hasn't obtained an official trading license or permit from a local authority. As a result, Binance is unavailable in the US, but American traders are welcome to use the new fully-compliant subsidiary Binance US.
One of the best things about Binance is that it gives you a large number of alternative coins to choose from. You can choose a well-known, liquid asset or a promising new token if you're feeling more adventurous. At the moment, apart from BTC, ETH, BCH, and LTC, Ethereum Classic (ECH), Ripple (XRP), Tether (USDT) are also sought-after and considered profitable.
As far as payment methods go, Binance lets you make instant crypto purchases with fiat via a VISA credit or debit card. There are over 30 different fiat currencies included on Binance's list, and the rest are converted to USD upon purchase.
Compared to other platforms, Binance has some of the lowest fees in the crypto industry. To top it off, Binance allows BNB holders – the platform's native Binance Coin – to spend their tokens on trading fees to get a 25% discount.
Binance has two user interfaces, Basic and Advanced, so as a beginner you can use the clutter-free minimalistic trading interface stripped from all the complex market indicators.


3. Kraken Exchange
Website: www.kraken.com
Country: United States
Currency: USD, EUR, GBP, CAD, JPY & CHF
Fees: 0.16-0.26%
Available Cryptocurrencies: Bitcoin, Ethereum, BitcoinCash & 30+ others
Together with Coinbase, Kraken is one of the oldest cryptocurrency exchanges. It was founded in 2011 by cybersecurity expert Jesse Powell who had worked on numerous crypto projects before designing his own platform. The platform is open to the public since 2013.
Like Binance, Kraken offers a long list of altcoins available for buying, selling, and trading. The platform supports the following fiat currencies: USD, EUR, GBP, CAD, AUD, CHF, and JPY. Apart from depositing, you can also withdraw money via bank or wire transfer. The fees vary based on the cryptocurrency you're trading and your 30-day trading volume and ranges between 0% and 0.26%.
To protect users' funds and data, Kraken requires mandatory identity verification with several tiers. If you want to access higher withdrawal tiers and purchase crypto with fiat, you'll need to pass at least Tier 2 and provide a legitimate government-issued ID.
Kraken is licensed by the UK and Australian authorities and considers cybersecurity its number one priority. The platform stores users' funds in cold storage, disconnected from the Internet, urges them to activate two-factor authentication and the Global Settings Lock (GSL) once you're done customizing your account so that no other IP addresses can make changes to your account.
One of Kraken's drawbacks is that it doesn't provide a crypto wallet so you'll need to find one in advance.

4. Bittrex Exchange
Website: bittrex.com
Country: United States
Currency: USD
Fees: 0.25%
Available Cryptocurrencies: 190+ Coins
Bittrex Global was launched in 2014 in Seattle, Washington by Bill Shihara, Richi Lai, and Rami Kawach, three leading cybersecurity experts who've worked for industry giants like Microsoft, Amazon, and BlackBerry before embarking on a joint crypto project.
To attract even more traders they rebranded the platform in 2018 and extended its services across more countries around the world. Now, customers can choose from over 400 digital assets (yes, you read that right!) and hundreds of crypto trading pairs. To avoid overcrowding the platform, Bittrex frequently updates its list by delisting inactive tokens and adding newly-launched ones.
Until recently, you wouldn't have found Bittrex on our beginner's list as the platform didn't include a fiat gateway. However, as part of the rebranding, Bittrex made it possible for users to use their Visa and Mastercard for USD deposits and withdrawals.
Like Kraken, Bittrex takes into account your trading volume in the last 30 days to determine your fees. For volumes up to $50,000, the trading fee is 0.2% for both makers and takers.

5. Bitfinex Exchange
Website: bitfinex.com
Country: Hong Kong
Currency: USD, EUR, JPY, GBP
Fees: variable
Available Cryptocurrencies: 80+ Cryptocurrencies
Launched in 2012, Bitfinex is another long-standing cryptocurrency exchange. It was founded by Raphael Nicolle in Hong Kong, China.
This user-friendly platform supports a wide variety of crypto tokens and around 72 trading pairs with one of the following four currencies: BTC, ETH, USD, and EUR. Cryptocurrency and stablecoin deposits are free of charge but bank wire deposits cost 0.1% per transaction (with a minimum deposit limit of 60 EUR or USD).
Like many other trading platforms, Bitfinex uses a maker and taker fee schedule in which the highest fee is 0.1% for makers and 0.2% for takers. As you can see, Bitfinex charges lower fees for low-trading makers than Bittrex. Unfortunately, if you're living in the USA, you won't be able to use this platform due to regulatory problems.
In the past, Bitfinex had numerous security problems as a result of which the platform has strengthened its security measures. Customers are asked to activate 2FA and UFA, while the platform itself uses PGP email encryption and monitors account withdrawals to identify suspicious logins. In such cases, Bitfinex temporarily freezes your account.
For a similar platform check out Bitstamp.

6. Gemini Exchange
Website: gemini.com
Country: United States
Currency: USD
Fees: 1%
Available Cryptocurrencies: Bitcoin, Bitcoin Cash, Ethereum, Litecoin & Zcash
Gemini is one of the most popular cryptocurrency exchanges on our list. It was founded in 2015 by Cameron and Tyler known as the Winklevoss twins. 
The twins became famous after suing Mark Zuckerberg for allegedly stealing their idea for a social media network (what's now Facebook). In the end, they agreed on a $65 million settlement and invested their money into building a crypto platform.
Gemini is based in New York City and is one of the few crypto platforms regulated by the NYSDFS. On top of that, Gemini was the first crypto exchange to go through SOC 1 Type 1 and SOC 2 Type 2 security compliance exams and deliver a stellar performance. To maintain the desired level of security, Gemini performs security audits from time to time.
The platform supports over 20 cryptocurrencies and has its own native token called Gemini Dollar (GUSD). Gemini doesn't allow bank payments so you need to link your bank account to make an ACH or wire transfer instead. The maximum daily limit is $500 or $15,000 per month. For withdrawals, the limit is $100,000 per day.
As a crypto novice, you'll have no problem getting around the platform. Gemini also has a mobile app available for both Android and iOS users if you prefer trading on the go.

7. CoinMama Exchange
Website: www.coinmama.com
Country: Slovakia
Currency: USD, EUR, GBP, CAD & AUD
Fees: 5%
Available Cryptocurrencies: BTC, BCH, ETH, ECH, XRP, LTC, ADA, and QTUM
Coinmama was developed and launched in 2013 in Israel and owned by New Bit Ventures. Since then, Coinmama has expanded its services in over 180 countries around the world and is currently registered in Slovakia. The platform is licensed by the Financial Crimes Enforcement Network (FinCEN) in the US and complies with its regulatory framework.
Coinmama is frequently compared to Coinbase in terms of ease of use. Similarly, the platform offers a limited coin selection that includes only the most popular cryptocurrencies: BTC, BCH, ETH, ECH, XRP, LTC, ADA, and QTUM. Like Coinbase, Coinmama supports credit and debit card payments but the transaction fee is more expensive (5%).
On the other hand, Coinmama is a buy-only outlet so if you want to sell crypto assets in the future, you'll need to switch to another platform. Moreover, this is a non-custodial exchange, i.e. an exchange that doesn't store its users' funds. If you choose Coinmama, don't forget to find your own wallet (digital or hardware wallet) before you purchase your first digital assets.

8. CEX.io Exchange
Website: cex.io
Country: UK
Currency: GBP, USD, EUR
Fees: Depending on trading volume
Available Cryptocurrencies: 10+ Cryptocurrencies & adding more regularly
CEX.io is a European crypto exchange, launched in 2013 in London, UK. Apart from London, the company has offices in Ireland, Ukraine, Cyprus, the US, and Gibraltar. In the UK, CEX.io together with some other platforms co-founded CryptoUK, an organization that aims to foster healthy dialogue between crypto exchanges and regulatory authorities. In the US, CEX.io is registered as a Money Services Business at FinCEN.
In terms of cryptocurrency options, you can choose from a range of assets and purchase them with your Visa or Mastercard at a 2.99% fee. Compared to other platforms that accept card payments, CEX.io seems to be the least expensive one. The supported fiat currencies are USD, EUR, GBP, and RUB. There's also the option for Epay, bank transfers, and ACH deposits that incur no fee.
On the other hand, the maker and taker fee schedule is slightly more expensive, i.e. 0.25% for takers and 0.15% for makers.
Finally, what we like about CEX.io is its detailed guides and video tutorials that will make it easier for beginners to find their way around the platform and make the most out of its services.

9. eToro Exchange
Website: www.etoro.com
Country: Europe
Currency: USD
Fees: Daily Fees
Available Cryptocurrencies: Bitcoin, Ethereum, Ripple & 3 more.
eToro was launched two years before Bitcoin, in 2007, in Tel Aviv, which makes it the oldest exchange on our list. However, eToro didn't support cryptocurrency trading until 2017. It was more popular as a marketplace for forex, indices, derivatives, commodities, CFDs, ETFs, stocks, etc (instruments not available for US customers).
Throughout the years, eToro was registered and licensed by a couple of financial regulators including the Financial Conduct Authority (FCA) in the UK, the Cyprus Securities and Exchange Commission (CySEC), FinCEN in the United States, and ASIC in Australia.
EToro supports over 90 different cryptocurrencies and charges industry-average spreads that change from one crypto to the other. The best thing about eToro deposits is that they're free if you pay in USD. Otherwise, there's a 0.5% conversion fee.
This ad promotes virtual cryptocurrency investing within the EU (by eToro Europe Ltd. and eToro UK Ltd.) & USA (by eToro USA LLC); which is highly volatile, unregulated in most EU countries, no EU protections & not supervised by the EU regulatory framework. Investments are subject to market risk, including the loss of principal.


10. Changelly Exchange
Website: changelly.com
Country: Czech Republic
Currency: USD & EUR
Fees: 0.25%
Available Cryptocurrencies: 90+ Cryptocurrencies
Finally, we decided to include one beginner-friendly decentralized crypto exchange on our list. Changelly is a European crypto platform headquartered in Prague, Czech Republic. Until now, the exchange has served over 1.5 million customers.
If you decide you want to create an account on Changelly, you only need to provide an email address and activate two-factor authentication afterward. You don't need to perform a KYC check or verify your identity if you aren't planning to purchase crypto with fiat. A verified account, however, gives you access to higher tiers as well.
On Changelly, you can take your pick from over 150 crypto assets. You can use your bank card to purchase them through one of Changelly's partners: MoonPay, Simplex, or Indacoin. The accepted fiat currencies are USD, EUR, and GBP. Changelly offers no digital wallet and has no geographical restrictions.
Disclaimer: Digital currencies and cryptocurrencies are volatile and can involve a lot of risk. Their prices and performance is very unpredictable and past performance is no guarantee of future performance. Consult a financial advisor or obtain your own advice independent of this site before relying and acting on the information provided.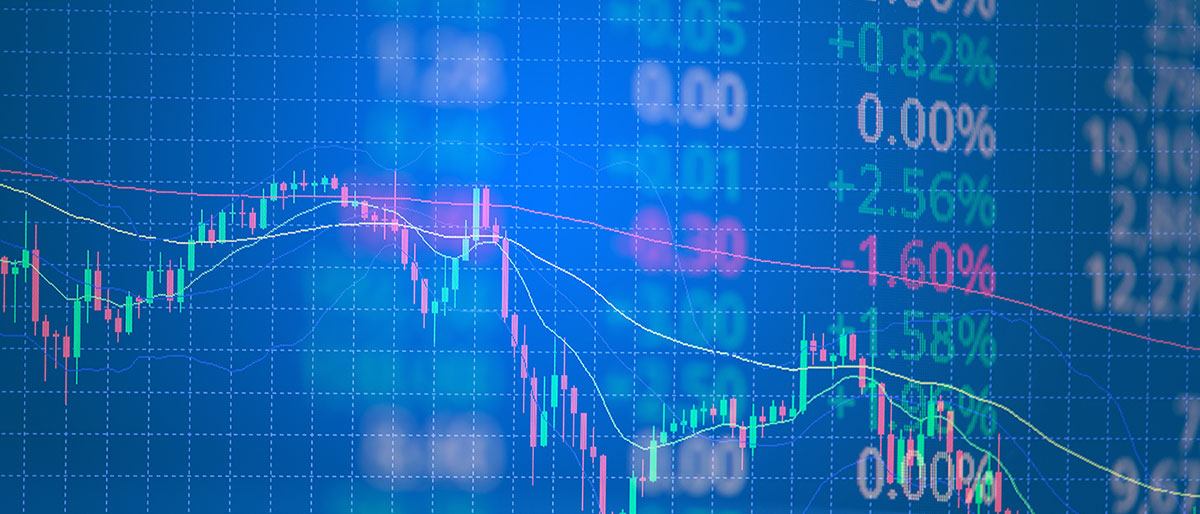 What to Look for in a Beginner-Friendly Crypto Exchange?
If you're just starting with cryptocurrency trading, there are a couple of things to keep in mind when looking for the right crypto exchange.
Related:
First of all, as a novice in the field, you don't need complex trading interfaces and advanced market orders. What you need as a beginner is a simple, clutter-free platform with a minimalistic design. Imagine having to look all over the dashboard to find the 'Buy' or 'Sell' button. If you're in a hurry to take advantage of a favorable market movement, you'll undoubtedly miss that opportunity.
Next, look for platforms that include a straightforward onboarding process. To remain compliant with local regulatory frameworks most exchanges have mandatory KYC checks but as long as they're administered efficiently and transparently, there should be no room for delays.
Frequently Asked Questions
What's the best Bitcoin exchange for beginners?
Bitcoin is the world's most popular cryptocurrency which is why you can find the option to buy or sell Bitcoin no matter what major cryptocurrency exchange you choose. If we were to single out a few, we would recommend Coinbase, Coinmama, or CEX.io as the three of them are extremely user-friendly, have simple and straightforward trading features, and offer a range of payment methods (including card payments). Moreover, Coinbase and CEX.io provide new users with cryptocurrency wallets.
What's the best altcoin exchange for beginners?
If you're interested in trading cryptocurrencies other than Bitcoin, Binance, Kraken, and Bittrex are all perfect for altcoin traders because they offer a variety of digital assets, from the most popular ones to some obscure new tokens making their way in the world of decentralized finance. They offer low fees and high liquidity and apart from being great beginner platforms, they include exciting advanced trading tools and order types for seasoned traders.
Can you buy Bitcoin anonymously?
Yes, you can buy Bitcoin anonymously using a decentralized cryptocurrency exchange or a Bitcoin ATM. We invite you to read our detailed article on how to buy Bitcoin anonymously with a credit card to find more information. However, we advise you to be careful and use only the suggested platforms as the Internet abounds with scam exchanges.