BTC Markets Review for 2023 – Crypto Exchange in Australia
Disclaimer: We may receive a commission for purchases made through the links on our site. However, this does not impact our reviews and comparisons. Learn more about our Affiliate Disclosure.
BTC Markets is a pretty well-known Australian crypto exchange that has been around for a few years now. Let's have a look at what they offer, their pros and cons, and other features.

Website: https://www.btcmarkets.net
Country: Australia
Mobile app: Yes
Deposit Methods: Osko & BPAY.
Trading Fees: 0.85%-0.10%
Fiat Currencies: AUD,
Cryptocurrencies: Bitcoin (BTC), Ethereum (ETH), Litecoin (LTC), Bitcoin Cash (BCH), Aave (AAVE), and 10+ more
Pros
Highly regulated marketplace with ISO 27001 certification
Advanced market with different order types and recurring orders
Cons
A limited number of trading pairs
No live customer support
Obsolete charting system
What Is BTC Markets?
BTC Markets is a Melbourne-based digital currency exchange designed for the Australian trading community. The exchange has been present on the scene since 2013 as a creative project of Caroline Bowler, a renowned fintech expert who saw potential in crypto long before Bitcoin started making headlines.

BTC Markets was envisioned as a trading platform with a professional touch and managed to keep that high-profile image through the years. The exchange was a great success immediately after its launch, thanks to the ability to include Australian Dollars in a highly advanced crypto market.
Later on, a very different type of exchange conquered the Australian market, but BTC Market had already gained a substantial user base of around 320,000 registered users per year and a reputation as a trustworthy marketplace. It's an AUSTRAC-registered company, and one of the very few ADCA Gold certificated crypto services — or, as they say, 100% Australian, privately owned company with no external liquidity source.
Since I've been familiar with the work of BTC Markets for a long time now, I can say that the team has been fully devoted to improving their spot market but not in the direction of expanding the list of supported cryptos. I got the impression that they try to keep up with new crypto waves only in certain fields.
For example, BTC Markets adopted a few fancy techniques like a tax calculator, a mobile app, developers API, SMSF support, and an OTC desk. On the other hand, they haven't released a market for instant fiat-to-crypto purchases. Also, as far as I can see, BTC Markets isn't very welcoming to the DeFi world despite the presence of certain DeFi tokens.
Who Is BTC Markets Aimed at?'
In a word, BTC Markets is tailored for real traders. It targets active crypto players who fluently read technical analysis and optimally place high-net-worth orders. I could see that the exchange encourages high-volume trading through its skillfully crafted fee system but more on that in the Fee section.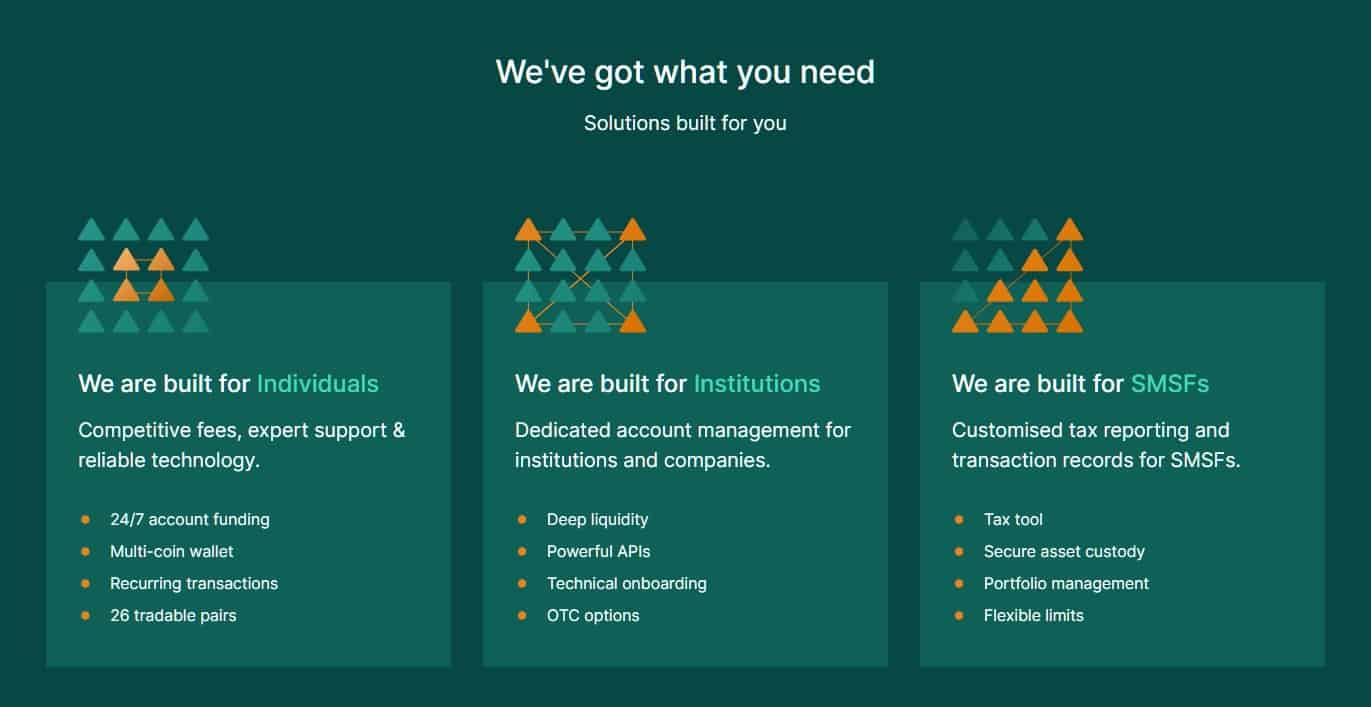 However, the BTC Market interface seems very user-friendly despite its focus on advanced orders and charting tools. It may take you some time to learn the trading ropes, but the exchange is very intuitive, so I can readily recommend it to beginners as well.
Finally, I think that ultimately pro-traders will find the BTC Markets exchange concept a bit old-fashioned compared to what they can get on BitMEX and even Binance.
BTC Markets Features
Despite the limited scope of services, I can assure you that BTC Markets has a decent feature set to keep you busy. That's why I made a compact list of the exchange's most noticeable advantages.
BTC Markets Mobile App
The BTC Markets mobile app is relatively new, which is probably why it's one of the greatest small-screen solutions for advanced crypto platforms.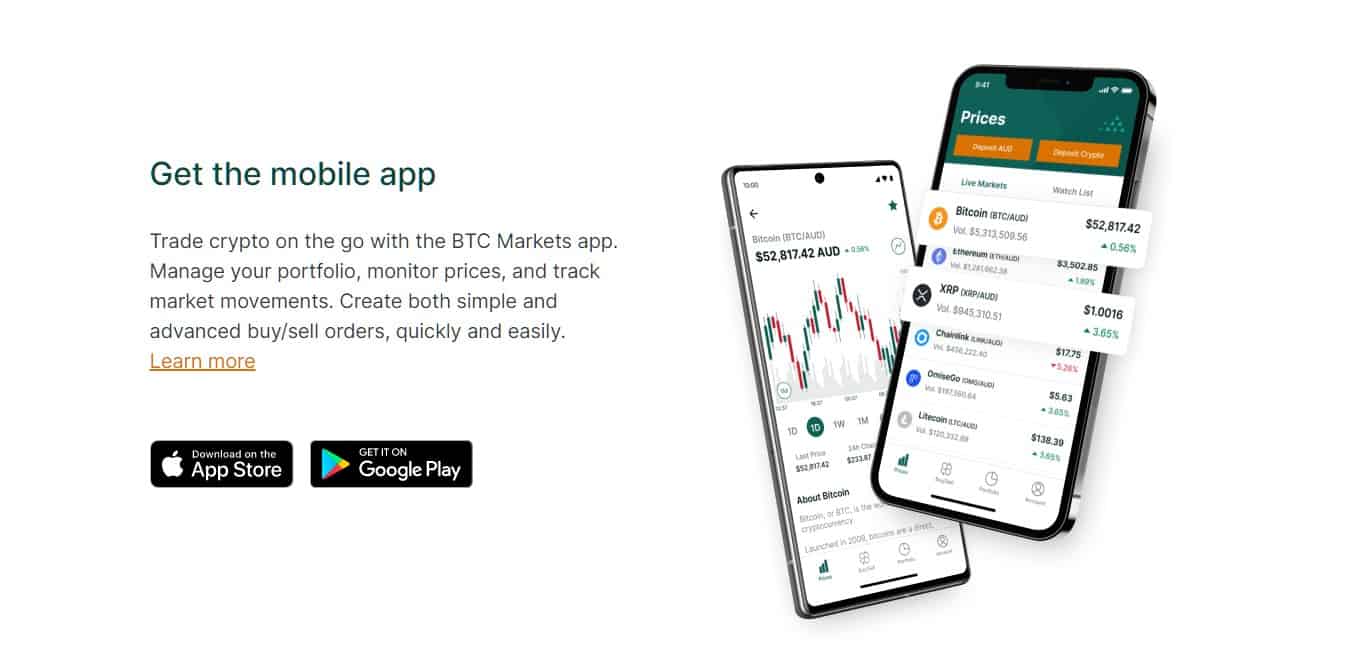 I downloaded the iOS version (there is also an Android version) only to see an incredible option for real-time portfolio management (much more intuitive than the web-based platform). You can deposit funds through the supported payment methods, but unfortunately, you can't activate a withdrawal from the mobile app.
In terms of trading possibilities, I like how BTC markets have organized the mobile platform. On the one hand, you've got a basic buy-and-sell tab, but there is also a separate section for advanced trading with some of the order types available. All things considered, the BTC Markets app is fantastic.
Advanced Trading Tools
Back to the main market, let's have a deeper look at the best advantage of BTC Markets. First, the exchange gives users an option to place more advanced orders rather than the basic market orders. So here, you can opt for limit orders, time-in-force orders, take-profit orders, and my favorite, the stop-limit order, which allows you to profit from sharp market fluctuations.
The trading interface is equipped with TradingView charts, but as I said, the entire charting setup is a bit obsolete. However, I was impressed by the Watch List, which gives you a chance to adjust a movement display of your favorite crypto.
Staking
Staking is an increasingly popular opportunity nowadays as it enables users to be part of a blockchain activity for verifying transactions. Unlike mining, here, users lock coins to the native network as collateral in return for more coins. The exchange serves as an intermediate between the user and the blockchain, forming pools from the "staking capital" of multiple users.
I tried to dig up something more about the staking terms and supported cryptos, only to learn that BTC Market has recently canceled staking as an option due to regulatory reasons. Before that, BTC Markets enabled staking through a partnership with the Algorand Network, but as they claim, the network has transitioned to another governance protocol.
Recurring Purchases
Recurring orders are another global trend in the global industry, which is inherited from the traditional market. Namely, the exchange provides a bot-like system that makes automated purchases of a certain amount of crypto at a given time interval. This strategy, called Dollar Cost Average, has turned out to be pretty effective in the long term, so I was glad to see that BTC Market offers it as a novelty in the advanced market.
What Fiat and Cryptocurrencies Are Supported?
As I already mentioned, BTC Market has a very limited selection of cryptocurrencies on its spot market. I remember that there were three total crypto-to-crypto trading pairs, but now I couldn't find any crypto-only pairs on its markets list.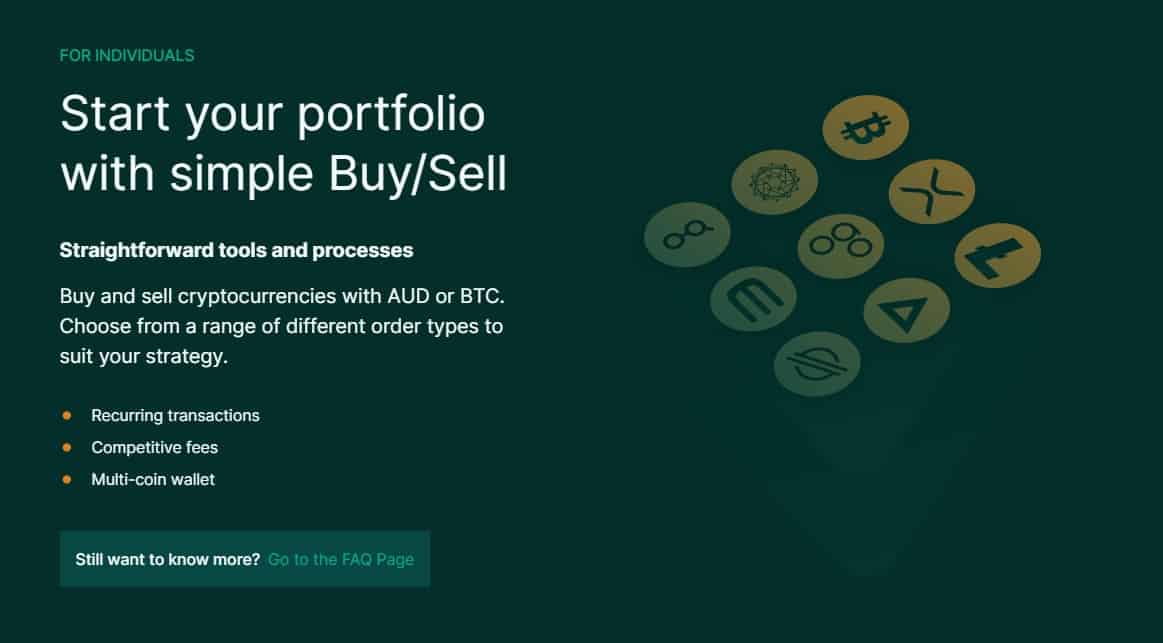 All I can see is around 20 cryptocurrencies you can trade against the Australian Dollar. This certainly includes Bitcoin (BTC) and other coin and token top-performers, such as Ethereum (ETH), Ethereum Classic (ETC), Ripple (XRP), Litecoin (LTC), Bitcoin Cash (BCH), Tether (USDT), Aave (AAVE), Chainlink (LINK) and a few more.
And yes, AUD is the only fiat currency that BTC Markets supports.
BTC Markets Fees
With a trading fee of 0.2% as an industry average, order-based crypto trading platforms are always cheaper than brokerage services, whose fees can reach 1% per transaction. Do you think that BTC Markets has established a favorable fee system?
BTC Market Deposit Fees / Withdrawal Fees
There is no need for discussions and comparisons here — BTC Markets doesn't charge anything for BPay and Osko deposits and withdrawals.

BTC Markets Trading Fees
But, when it comes to trading fees, I can say that BTC Markets has a rather unique fee structure. The exchange fees start from 0.8%, which is substantially higher than the industry standard, but it also features a discount for growing trading volume.
The thing is that on BTC Markets, you can reach the first threshold with a volume of just 500 USD. Ultimately, you can get to 0.1%, which is why I noted above in this review that BTC Markets encourages up-scale traders.
Which Payment Methods Are Accepted?
As an Australian-born cryptocurrency exchange, BTC Markets allows free AUD deposits through BPay and Osko directly from your Australian bank accounts.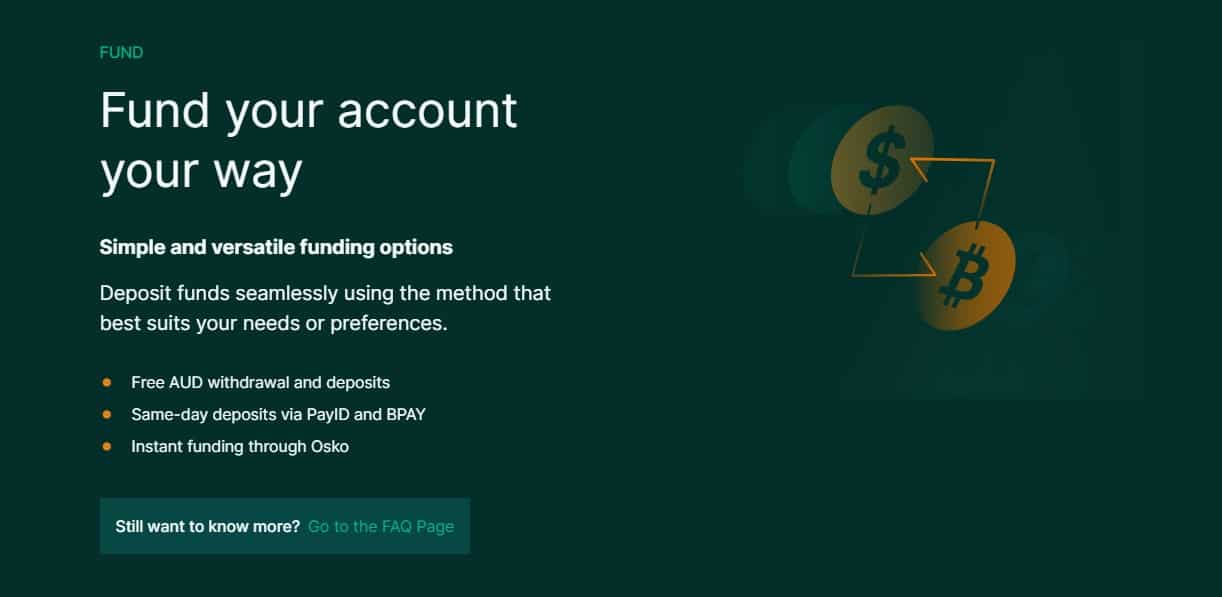 Remember that when using BPay, it can take 1-3 business days to have your AUD delivered to your BTC Market account. Unfortunately, there is no option for debit and credit cards, and the general "deposit offer" is very limited.
Is BTC Markets Safe?
I always say that it's a bit sensitive to discuss whether virtual ventures are safe or not. It all comes down to the fact that they are prone to hacker attacks, especially if money or other digital assets are involved.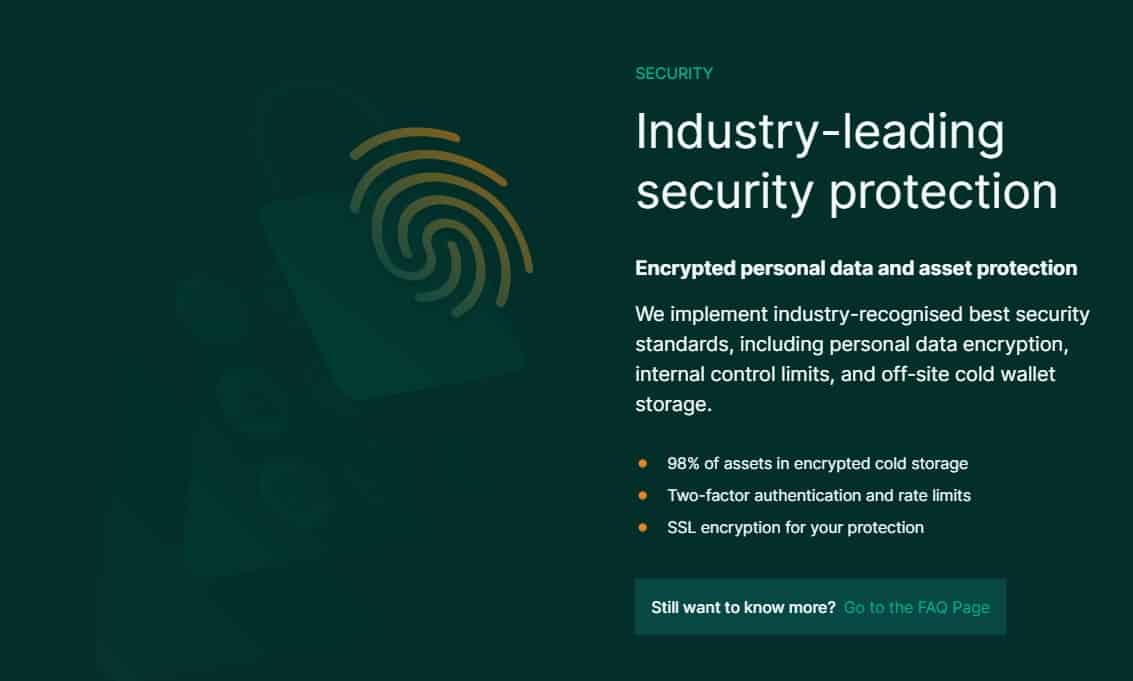 For example, BTC Markets is an example of a safe crypto exchange. First, as a regulated entity, it complies with all AML/CFT practices applicable in Australia. Second, the exchange employs industry-grade security measures to keep its users' accounts and funds safe, some of which include:
2FA (two-factor authentication) for each login;
Biometric and pin verification, which make unauthorized access almost impossible;
End-to-end encryption for personal data;
Single Sign On (SSO) encryption to detect suspicious activities;
Cold wallets 98% of the circulating funds, which are distributed across; physical locations.
And, even though these measures contributed to crystal clear records, BTC Markets was a victim of an identity scam (not a standard hack attack) in December 2020, when the exchange exposed the full names and emails of thousands of account holders. The disclosure list came in the form of an unidentified email as a result of an internal staff error.
BTC Markets Regulation
I also covered part of this topic in the intro, but it's always worth mentioning that BTC Markets operates on highly regulated grounds.
Before anything else, BTC Markets is a registered AUSTRAC company that validates the scope of services it covers. The exchange is also certified by ISO (International Organization for Standardization) for IT security management and by the native industry body Blockchain Australia.
Last but not least, BTC Markets has been the first crypto exchange in the territory of Australia to earn a license for financial services. This license was given by ASIC (Australian Securities and Investments Commission) to BTCM Payments, which is a sister company of BTC Markets. This certification isn't necessary for an exchange to perform its basic tasks, but it can boost the exchange's reputation and influence as it allows the company to serve as a consultant and create markets for new business products.
Creating an Account With BTC Markets
To register on the BTC market is quite straightforward and doesn't differ from any other platform you use on a daily basis.
Once you land on the official BTC Markets website, you will see the Create Account option at your top right. Just insert a username (email), set a new password, and confirm the email for account verification.
Now that you're a registered user, it's time to complete your personal profile. This requires some personal information, including full name, date of birth, address of residence, birth date, and mobile phone number.
Still, you need to undergo KYC verification to deposit AUD in compliance with the Australian legal framework. To initiate the KYC process, navigate to Account and select ID verification. BTC Markets will ask you to upload a copy/photo of your Australian passport or a Driving license to verify your identity. Also, you need to submit a document to prove your residence. This can be a utility bill, a lease agreement, or a bank statement.
It may take 48 hours for the exchange to confirm the validity of your documents. Sometimes they send the verification code to your physical address stated in the application form. I must admit that my past few registration processes were on exchanges with automated systems for instant verification, so this was a bit of an overwhelming experience for me.
Customer Support
I couldn't figure out why the customer support of BTC Markets is very unpopular with users. Many traders claim that the support team is poorly responsive as sometimes they need to wait for up to 10 days for a representative to reach out to them.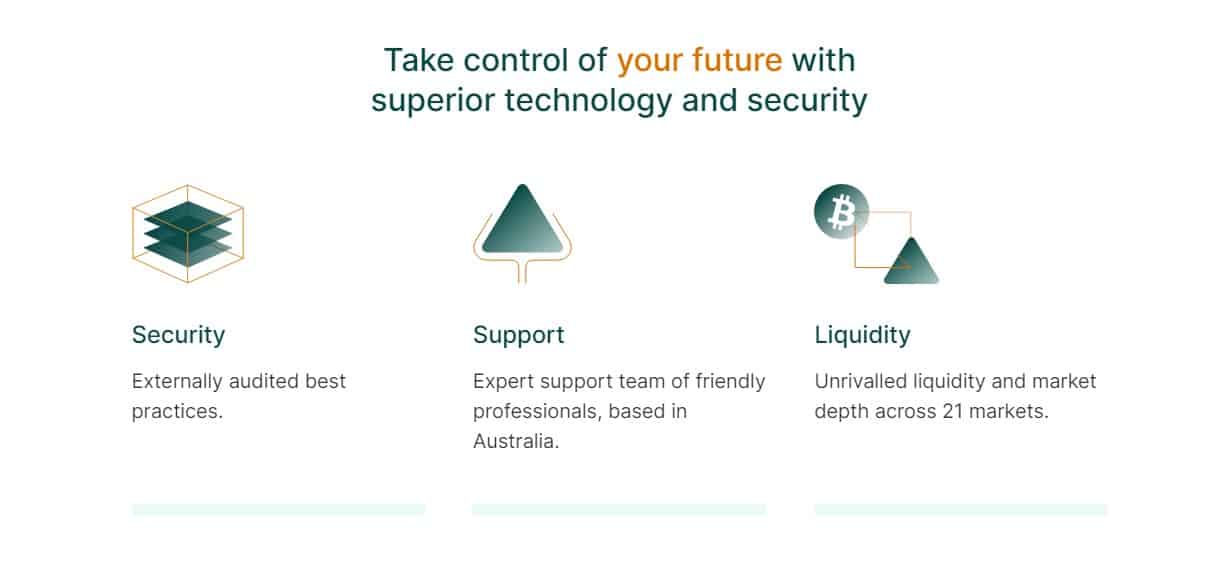 I didn't have to wait for ten days for a response, and the answer I got was pretty personalized and insightful. So, I can conclude that it all depends on your personal experience.
You can contact BTC Market through the Help Center on their homepage by submitting a ticket or sending an email directly to the team. There is no option for phone support, nor could I find a live chat box on the page. So, I must agree that they do need some improvement in this part.
BTC Markets Alternatives
Direct comparison is the best way to find out whether a particular exchange is a good match for your needs, expectations, and trading experience. Now, let's see how BTC Markets compares with the most popular crypto players on the Australian scene.
Independent Reserve vs BTC Markets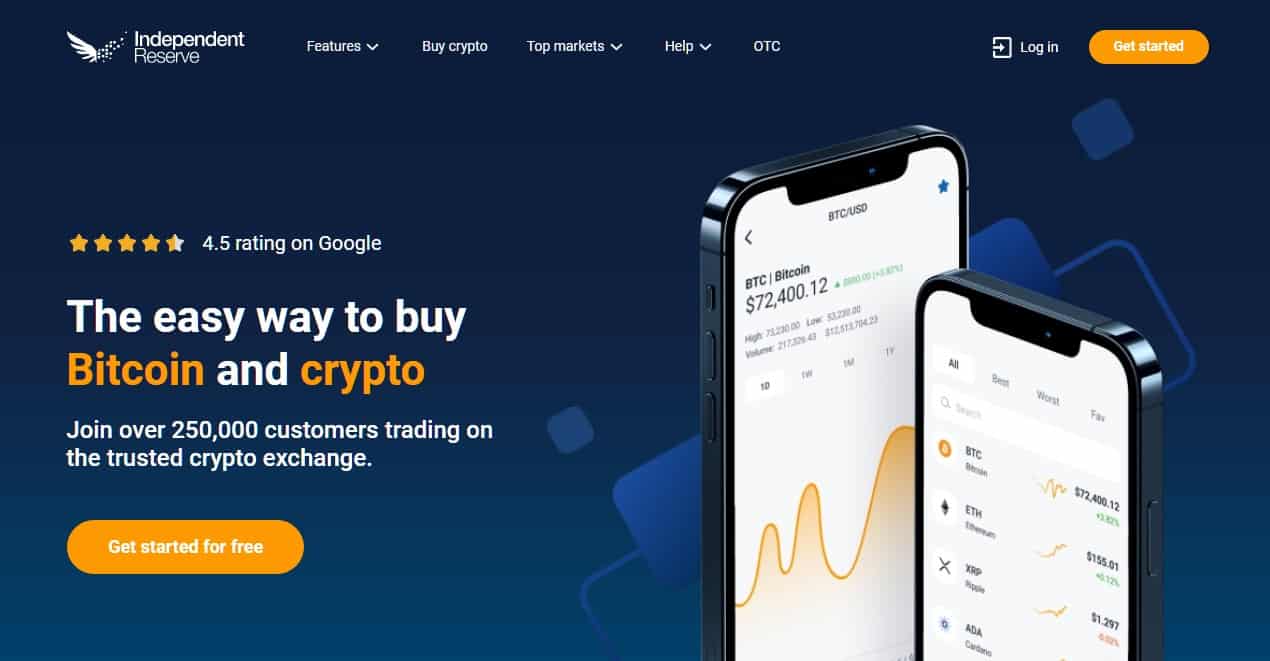 Both Independent Reserve and BTC Markets are crypto pioneers down under, and I can notice plenty of similarities in their performance. However, Independent Reserve is more user-friendly thanks to the instant market and the larger choice of payment methods.
Also, the platform is slightly cheaper (with trading fees starting from 0.5%) and has some fancy automated tools on the exchange market. In my opinion, Independent Reserve is a safer alternative.
Swyftx vs BTC Markets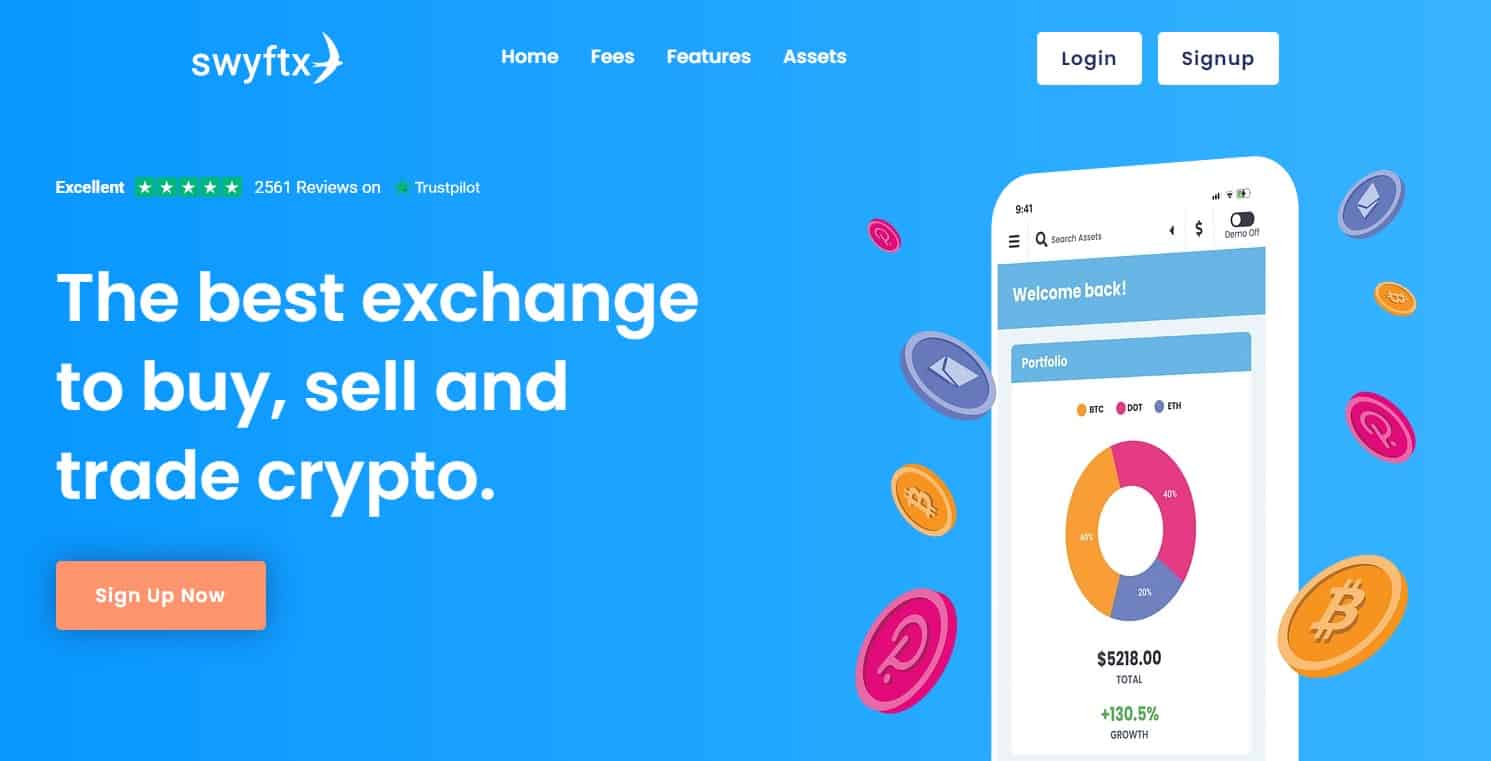 For me, there is no better Australian crypto-destination than Swyftx. The only reason for someone to choose BTC Markets over Swyftx is the advanced order types. In all other segments, Swyftx is much superior — ease of use, fees, customer support, and payment options.
Coinbase vs BTC Markets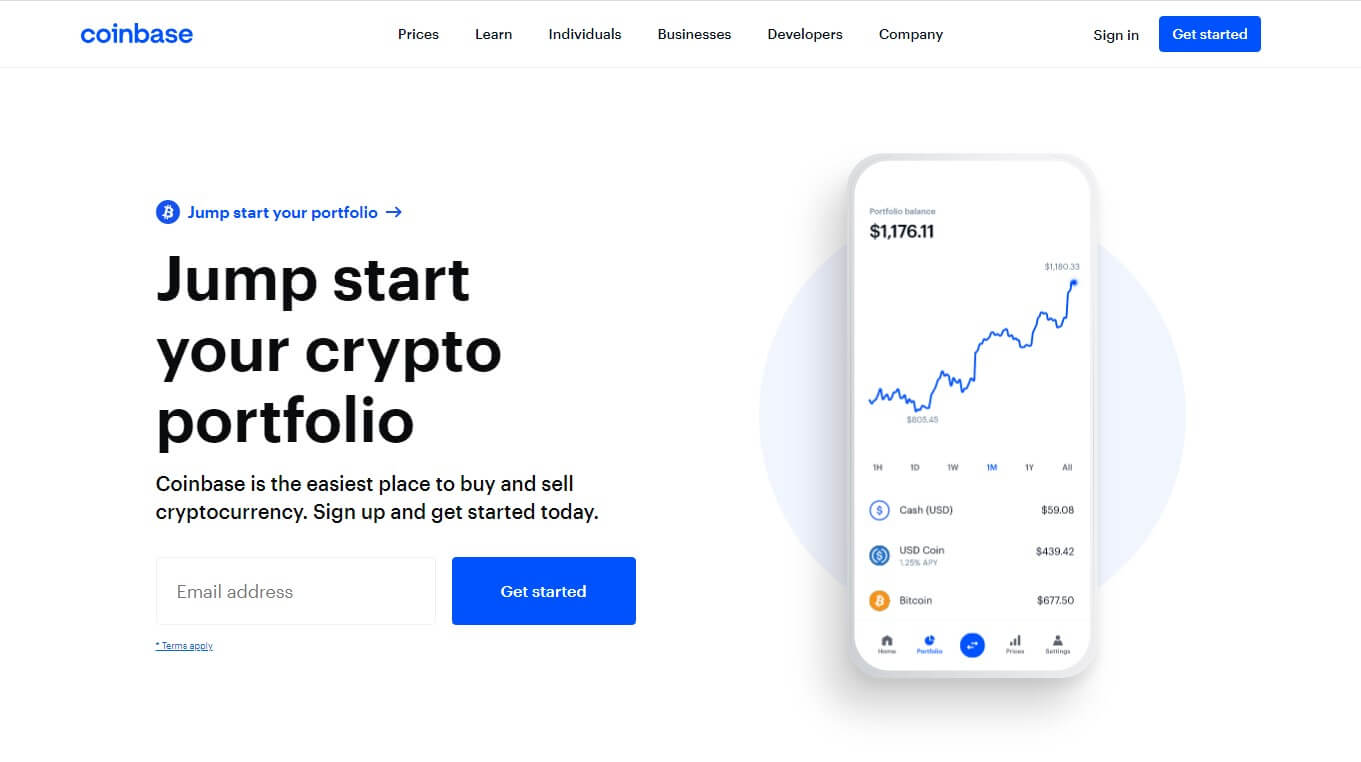 Coinbase is a US-based crypto brokerage that provides buy-and-sell crypto services in a global framework. The fact that BTC Markets is focused only on the native scene isn't the main difference between Coinbase and BTC Markets.
Namely, Coinbase is a beginner-friendly platform for instant purchases, allowing Australian investors to buy Bitcoin and 40 other altcoins using their debit cards. In a word, that's the opposite of what BTC Markets offers.
So, if you don't plan to engage yourself in any trading activities, Coinbase is definitely a better choice. Once again, remember that brokerage services are much more expensive than placing an order. For illustration, Coinbase card purchases cost 3.99% per transaction.
CoinJar vs BTC Markets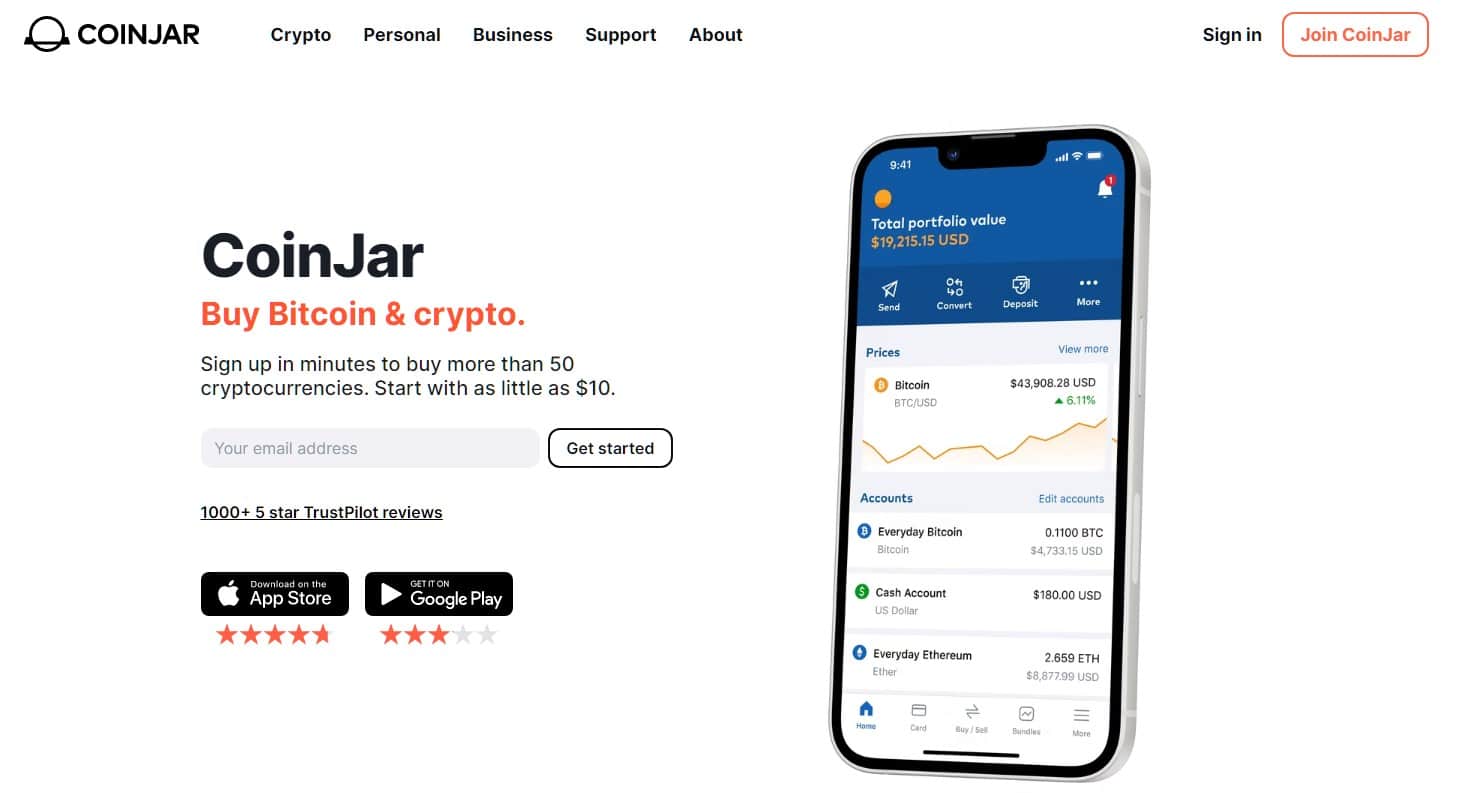 The CoinJar trading model is very similar to Coinbase, with the difference that CoinJar is an Australian-based brokerage. Apart from credit and debit cards, CoinJar also offers a handful of other payment methods for instant purchases. So, you got your answer — CoinJar will work better for one-off investments.
Binance Australia vs BTC Markets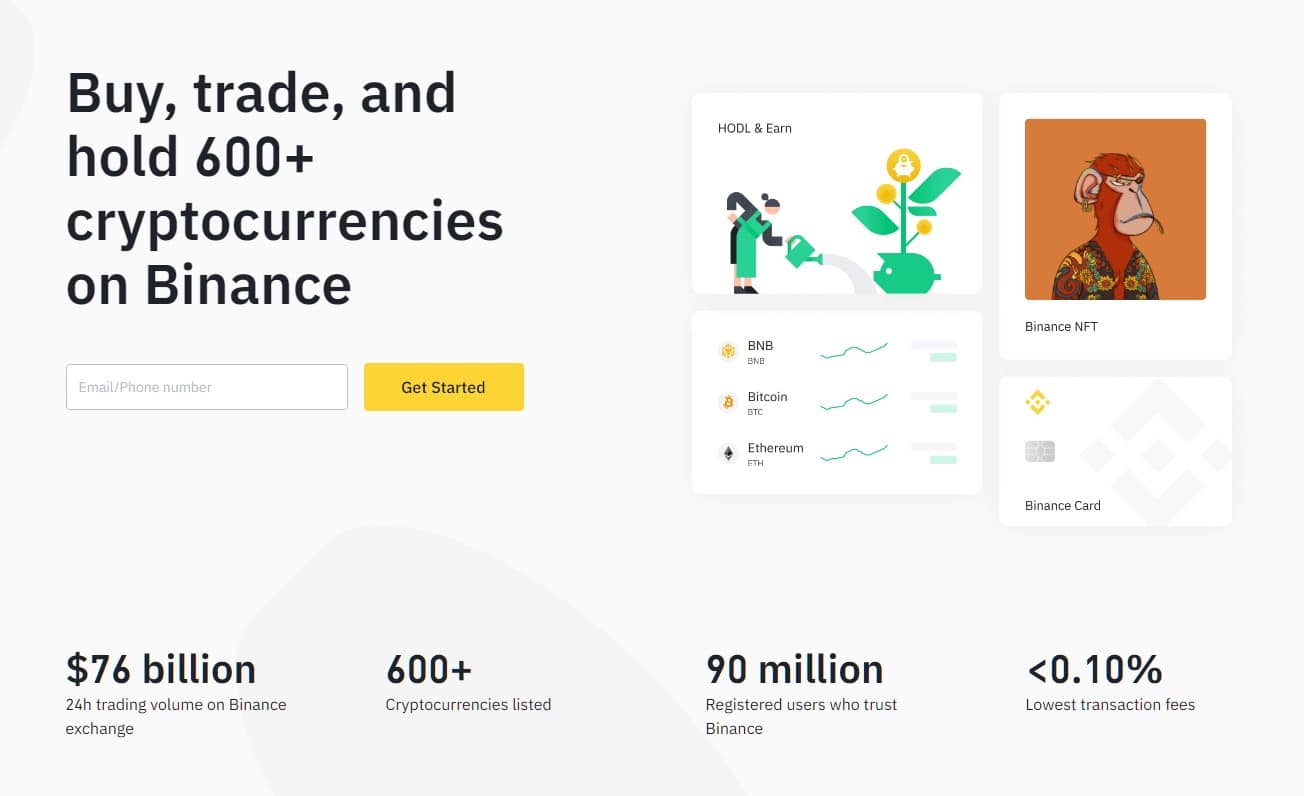 Binance has perhaps the best platform for spot trading on a global scale. It has a registered office in Australia, which enables local users to fund their accounts directly with AUD and use the whole Binance package. The Binance spot market features over 600 different digital assets, advanced order types, and competitive fees. It also offers a P2P market, margin trading, and derivatives.
If you ask me, the superior edge of Binance over BTC Markets doesn't lie only in the abundance of trading features but also in the more modern, user-centered approach.
Frequently Asked Questions
Are BTC Markets insured?
No, even though BTC Markets ensures ultimately safe storage of your coins, the exchange doesn't offer any insurance plan for your holdings. If you're determined to find an insurance-protected marketplace, turn either to Coinbase or Independent Reserve.
Who owns BTC Markets?
Caroline Bowler is the founder and CEO of BTC Markets. Caroline came into the crypto world with a substantial fintech experience as a founder of the first FinTech PR office in Asia Bowlah PR, and a director of Red Flag Consulting for Asia-Pacific.
How do I withdraw from BTC Markets?
You can initiate a cash withdrawal on BTC Markets through the Domestic Bank Transfer option on the top menu. The process is well-described and runs relatively fast. You'll have to select AUD as a payment method, insert your bank account number, and enter the desired amount. Direct entry withdrawals are usually processed between 1 and 3 business days. On the other hand, NPP withdrawals are completed nearly instantaneously.
Can I short on BTC Markets?
Yes, you can short or sell Bitcoin on the BTC Markets platform using different order types. Since this exchange doesn't have any crypto-to-crypto pairs, you can sell BTC only in exchange for Australian Dollars.
How do I deposit money into My BTC Market?
You can deposit AUD to your BTC Markets account only after you complete KYC verification. The process itself should be very streamlined. Just navigate to Deposit (you'll find it under Account on the main menu) and select BPay so that you can see your CRN and Biller Code. Then, visit your banking app a select the Deposit option, where you'll need to insert your Biller Code, the CRN, and depending on the bank, add a description or other reference.
Conclusion
I'm aware that BTC Markets is reserved for a much narrower audience compared to other Australian crypto stars like Swyftx and CoinSpot. I can also conclude that their trading platform is well-packed with advanced tools, but it somehow needs a fresher outline and flexibility.
However, if you're an active trader looking for a dynamic arena and AUD-containing trading pairs, BTC Markets can make for a very fruitful trading crypto story, especially if the exchange considers adding a few more popular coins to its list in the near future and adds some other options for passive income.
BTC Markets Alternatives
| Exchange Name | Deposit Methods | Fiat Currencies | Crypto | Trading Fees | Sign Up |
| --- | --- | --- | --- | --- | --- |
| Swyftx | PayID, POLi, OSKO, Bank Transfer, Debit Card, Credit Card, and Crypto | USD / AUD | 300+ | 0.6% | $20 BTC Sign-up Bonus |
| CoinSpot | Bank Transfer, Crypto, Fiat, BPAY, PayID | AUD | 300+ | Instant buy/sell: 1% OTC: 0.1% | |
| Binance | Crypto, Debit Card, Credit Card, PayID, Osko | 40+ | 350+ | 0.1% | |
| Bybit | Credit Card, Debit Card, Bank Transfer, Wire Transfer, EFT, Crypto | 50+ | 160+ | 0.1% to 0.6% | |
| Coinjar | Google Pay, Apple Pay, NPP, Crypto, Cash, Osko, Blueshyft, PayID | AUD | 50+ | Instant Buy fees (Visa/Mastercard): 2% Conversion fees: 1% | |
| Independent Reserve | Crypto, POLi, PayID, Swift, Osko, EFT | AUD, USD, NZD, SGD | 30+ | 0.02% – 0.5% | |
| Kraken | Swift, Osko, Bank Transfer | USD, GBP, CAD, YPY, EUR, AUD, and CHF | 100+ | Maker fees: 0% – 0.16% Taker fees: 0.10% – 0.26% | |
| Coinbase | Crypto, Debit Card | USD, AUD, GBP, EUR, AUD | 50+ | Credit/Debit Card Fee: 3.99% Taker Fee: 0.60% ($0-10K) – 0.05% ($500M+) Maker Fee: 0.40% ($0-10K) – 0% ($500M+) | |
| Bittrex | Crypto, SEPA Transfer, Wire Transfer, Bank Card | USD, EUR, GBP, JPY | 300+ | Maker fees: 0% – 0.75% Taker fees: 0.05% – 0.75% | |
Disclaimer: Digital currencies and cryptocurrencies are volatile and can involve a lot of risk. Their prices and performance is very unpredictable and past performance is no guarantee of future performance. Consult a financial advisor or obtain your own advice independent of this site before relying and acting on the information provided.