Disclaimer: We may receive a commission for purchases made through the links on our site. However, this does not impact our reviews and comparisons. Learn more about our Affiliate Disclosure.
Are you looking for a cryptocurrency exchange that's both reliable and supports a range of cryptocurrencies and payment methods? Look no further because ChangeNOW.io could be exactly what you need.
This is a limit-free, custody-free, and registration-free platform that's tailor-made for different types of traders. Beginners or experts, casual traders or institutional ones, ChangeNOW caters to the needs of all.
Join us as we explore its fully-fledged services or check out the full list of top UK trading platforms!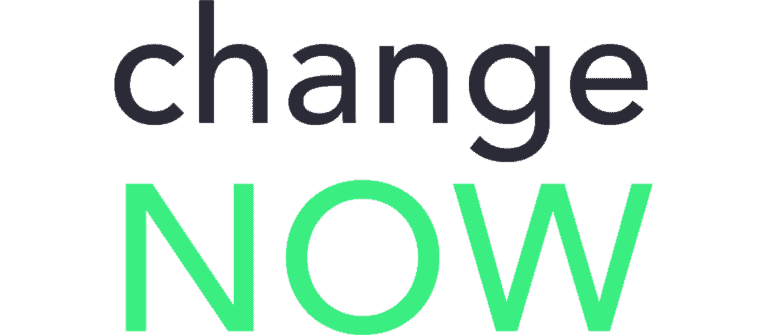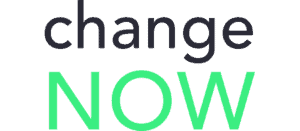 About ChangeNOW Exchange
ChangeNOW is a limitless non-custodial cryptocurrency exchange where crypto traders can make quick and straightforward cryptocurrency swaps. It was launched in 2017 when the crypto market was at its peak as Bitcoin's price hit its all-time-high of almost $20,000 for 1 BTC.
The ChangeNOW company belongs to the CHN Group Limited and is headquartered in Providence, Mahé, Seychelles. The company has recently expanded its offices in Amsterdam, The Netherlands.
As indicated on its homepage, ChangeNOW strives to provide maximum "safety, simplicity, and convenience" for its customers and compete with world-leading crypto exchanges.
How Does ChangeNOW Work?
You don't have to register for an account to start using the platform's exchange services. Simply visit the platform's website and follow these five steps.
Choose the Cryptocurrency
The first step is to select a cryptocurrency from the drop-down menu. Let's say you want to exchange Bitcoin for Litecoin. In the "You Send" box that you see on the dashboard, type the number of coins you want to exchange and select the right currency abbreviation (BTC).
In the "You Get" box, choose the abbreviation LTC from the drop-down menu. The platform automatically calculates how much LTC you'll get. If satisfied, click the "Exchange" button.
Enter Your Wallet Address
Next, you need to provide the exchange with your Litecoin wallet address in the "Your LTC Address (destination address)" box in order to receive your coins. Click "Next" when done.
In case you don't have a cryptocurrency wallet yet, you can visit the platform's "What Crypto Wallet to Choose?" section to find information about their wallet provider partners and choose the one you like best.
Confirm the Transaction
Make sure that all the information has been filled out correctly and click "Confirm" to proceed.
Make a Deposit
At this point, ChangeNOW will generate a Bitcoin deposit address to which you should send your BTC from your Bitcoin balance.
Receive Your Coins
ChangeNOW aggregates and compares the exchange rates offered on the integrated cryptocurrency exchanges to find the best exchange rate available. Then it processes your transaction and sends your Litecoins in just a few minutes.
And you're done! No registration, no account, and no email needed.
Bitcoin and Other Supported Cryptocurrencies
ChangeNOW supports more than 200 digital assets that you can trade almost instantaneously without any limits. This gives you up to 30,000 trading pairs to choose from! Not having to swap currencies multiple times is extremely practical.
You get to buy some of the most popular cryptocurrencies on the market: Bitcoin (BTC), Ethereum (ETH), Bitcoin Cash (BCH), Litecoin (LTC), Ripple (XRP), Tether (USDT), Tezos (XTZ), Monero (XMR), DASH, EOS, and many more. The platform doesn't offer custodial services so find the right multi-asset wallet in advance.
If you want to buy crypto with fiat currencies, here's the full list of currencies that ChangeNOW supports:
Euro (EUR), US Dollar (USD), British Pound Sterling (GBP), Canadian Dollar (CAD), Japanese Yen (JPY), Russian Ruble (RUB), Australian Dollar (AUD), Swiss Françoise (CHF), Czech Koruna (CZK), Danish Krone (DKK), Norwegian Krone (NOK), New Zealand Dollar (NZD), Polish Złoty (PLN), Swedish Krona (SEK), Turkish Lira (TRY), South African Rand (ZAR), Hungarian Forint (HUF), Israeli New Shekel (ILS), and South Korean Won (KRW).
Fiat-to-crypto swap services are facilitated by ChangeNOW's partner Simplex, a payment service that allows customers to buy crypto with their MasterCard or VISA debit and credit cards. Usually, the trades are completed within 2 to 10 minutes.
If you're interested to learn more about a certain cryptocurrency, ChangeNOW keeps its website up to date with the coin's market rate, different charts, and price predictions.
NOW Token
ChangeNOW is the first instant cryptocurrency exchange to issue its own token called NOW Token. They're used as utility tokens to pay for the platform products and services and enjoy special service offers, get better exchange rates, win prizes, have improved affiliate program conditions, and have priority with the customer support team.
NOW tokens are issued on two blockchains, i.e. as ERC20 tokens on the Ethereum blockchain and as BEP2 type tokens on the Binance blockchain. A total amount of 200 million NOW tokens have been mined or 100 million per blockchain.
This is how NOW tokens have been distributed:
Gradual airdrop for customers and affiliates: 60,000,000 NOW
Founding team bonus: 28,000,000 NOW
Project advisors and evangelists: 24,000,000 NOW
Reserve fund for project developers: 24,000,000 NOW
Reserve fund for project marketing: 24,000,000 NOW
Reserve fund for risk prevention: 20,000,000 NOW
Private investors: 20,000,000 NOW
The gradual airdrop lasted from May 28, 2018, until August 26, 2019.
The ERC20 tokens can be bought on IDEX, the BEP2 ones on Binance DEX. Both platforms are decentralized exchanges. As for storing them, ERC20 tokens are stored in any Ethereum ERC20 wallet, while BEP2 tokens have to be stored in wallets like Ledger, Trust Wallet, Atomic Wallet, or Binance Chain Wallet.
NOW Token Staking
ChangeNOW has recently announced the launch of a new program, the NOW Token Staking.
The staking is only possible with BEP2 tokens issued on the Binance Chain. ChangeNOW has the ability to swap your NOW Token's here.
ChangeNOW Fees and Limits
ChangeNOW has affordable and industry average fees. It doesn't charge an additional deposit or withdrawal fee because the network fee is calculated in the exchange rate. The amount varies based on whether you've chosen a classic or fixed exchange rate.
Classic Exchange Rate
The classic exchange rate is subject to changes based on market volatility and network congestion. However, ChangeNOW will charge you with the best available rate at the current moment.
Fixed Exchange Rate
With fixed rates, you place the transaction knowing the rate beforehand. You'll be charged the same even if the price changes in your favor from the moment you've made the transaction until it's processed.
ChangeNOW doesn't have any upper limits on purchases. However, card payments via Simplex have a minimum limit of $50 and have higher fees too. Simplex charges 5% processing fee and ChangeNOW incurs an additional 1% blockchain fee.
ChangeNOW.io Customer Support
ChangeNOW's website has a detailed FAQ section and numerous support guides with helpful content for novices and anyone interested to find out more about the crypto market. User reviews on TrustPilot are mostly positive with an overall score of 4.8 out of 5 from over 800 reviews.
Customers can send their queries to ChangeNOW's email address and get a prompt reply within 24 hours. The platform is also responsive on a number of social media platforms, including Facebook. Moreover, they have a customer phone line.
Is ChangeNOW Safe to Use?
Many people doubt the authenticity of non-custodial exchanges because it feels like anyone can use their services and get away with it.
However, in comparison with centralized custodial crypto exchanges, ChangeNOW is more secure because it doesn't take hold of your money and there's no registration process where you provide sensitive information that might be stolen.
Because of that, the exchange doesn't need any advanced security measures like IP monitoring, whitelists, or even two-factor authentication. There's no information or money that hackers can get their hands on or that ChangeNOW can misuse.
It's every customer's responsibility to find a secure wallet that they can trust with their funds.
FAQ
Does ChangeNOW Have an App?
Yes, those of you who prefer trading on the go will be happy to know that ChangeNOW has a mobile app as well. At first, the app was only available for purchase on Google Play Store for Android users. This July, however, the platform released its iOS app on Apple Store.
For the time being, the new app lacks all the features that are available on its desktop version such as fiat to crypto exchanges, history of transactions, and making more than one exchange at the same time. ChangeNOW promises to add these options very soon.
What Countries Are Supported by ChangeNOW?
ChangeNOW is supported on almost every continent in the world and enjoys a diverse clientele. However, if you check the platform's Terms and Conditions, you'll find out that residents of the countries that are subjected to United Nations Security Council Sanctions Lists or its equivalent are unable to use their services. At the moment, this list includes American Samoa, Bangladesh, Bolivia, Cuba, Guam, Iran, North Korea, Northern Mariana Islands, Puerto Rico, Sudan, Syria, United States, and U.S. Virgin Islands.
Does ChangeNOW Provide a Cryptocurrency Wallet?
ChangeNOW is a non-custodial exchange meaning that it doesn't take hold of your currencies. Instead, you should look for a third-party cryptocurrency wallet based on the currencies you're trading with.
To help its customers, ChangeNOW has a "What Crypto Wallet to Choose?" section with a couple of suggestions. For example, one of its partners, the Guarda Wallet, is perfect for mobile trading. Ledger is one of the most popular hardware or cold wallets, ultra-secure with support for multiple assets.
Does ChangeNOW Require Users to Perform a KYC?
For ChangeNOW to comply with local crypto regulations, it has to respect the international AML policies. As a result, the KYC procedure has recently been implemented as mandatory for most of the platform's services. This serves to protect customers from fraudulent activities and cyber threats that have become common in the industry.
However, the KYC procedure only gets activated when the automated risk prevention system detects some kind of suspicious activity on the platform. In such cases, the platform puts the transaction on hold and informs the customer of the issue via email.
To solve the issue, the customer has to complete a KYC and provide ChangeNOW with a high-quality photo of a government-issued ID, a dust transaction from the originating address to the one assigned by the platform to confirm the fund ownership, and a selfie holding the "ChangeNOW" sign with the current date on it.
If the customer doesn't feel comfortable revealing their identity, they can refuse to complete the KYC, and ChangeNOW will refund the money to the deposit address withing 24 hours, subtracting only the network fees.
The Bottom Line
So, should you start trading cryptocurrencies on ChangeNOW or not?
Even though the final decision is yours to make, we would like to point out some key features that make this platform stand out from the rest of the exchanges available to crypto traders.
First of all, ChangeNOW has a fantastic offer of over 200 cryptocurrencies from the most prominent assets such as Bitcoin, Ethereum, and Ripple, to some lesser-known altcoins.
Apart from crypto to crypto pairs, the exchange supports a broad range of fiat currencies too. Simply link your bank account and purchase cryptos using your credit or debit card. The card payment fee might be higher than the usual one but ChangeNOW has some of the best crypto to crypto exchange rates.
Online reviews show that users are satisfied with the customer support team's responsiveness and are likely to recommend this platform to other traders. On top of that, as a limitless non-custodial exchange, ChangeNOW is one of the safest options for both retail and high-trading-volume traders.
Disclaimer: Digital currencies and cryptocurrencies are volatile and can involve a lot of risk. Their prices and performance is very unpredictable and past performance is no guarantee of future performance. Consult a financial advisor or obtain your own advice independent of this site before relying and acting on the information provided.