The Best Decentralized Crypto Exchanges
in 2023
Last Updated on July 7, 2023
The best digital marketplaces for crypto assets are cryptocurrency exchanges (for more details, check out our cryptocurrency exchange reviews for Australia, Canada, and the USA). Although there are over a thousand different platforms to choose from, they can all be divided into centralized and decentralized exchanges.
The main difference is that centralized exchanges are governed by a central authority and are mostly custodial, while decentralized ones function on a peer to peer basis and don't store any sensitive data on their servers.
In this guide, we'll tell you all the decentralization of these exchanges known as DEXs, and how they compare to centralized ones. On top of that, we'll share our top ten list of reputable DEXs for you to choose from.
Let's get started!
Featured On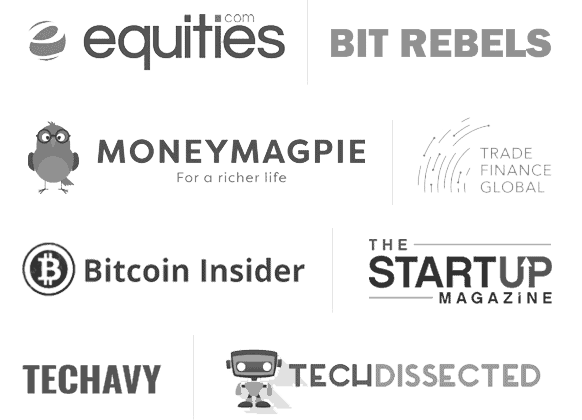 Disclaimer: We may receive a commission for purchases made through the links on our site. However, this does not impact our reviews and comparisons. Learn more about our Affiliate Disclosure.


1. Changelly Exchange
Website: changelly.com
Country: Czech Republic
Currency: USD & EUR
Fees: 0.25%
Available Cryptocurrencies: 90+ Cryptocurrencies
Changelly is a European decentralized crypto exchange founded in 2015 in Prague, Czech Republic. The superior selection of over 150 cryptocurrencies (including altcoins and stablecoins) of this non-custodial exchange has attracted over 1.5 million users from all over the world.Changelly acts as an intermediary between crypto buyers and major crypto exchanges. Once a user makes his/her order, the platform makes bids and asks and selects the best possible offer for their users' trades.
The platform has a fixed 0.25% fee for crypto to crypto trades. If you want to purchase crypto with fiat via your bank account, you can do that in one of the following currencies: USD, EUR, or GBP. The downsides of fiat purchases are higher fees (especially for card payments) and mandatory KYC (Know Your Customer) check for ID verification.
Like other decentralized exchanges, you only need an email address to create an account which is used for activating 2FA and tracking your transaction data in case you forget your password and need to recover your account. Another great thing about Changelly is the lack of geographic restrictions.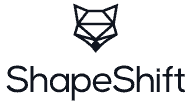 2. ShapeShift Exchange
Website: shapeshift.com
Country: Switzerland
Currency: USD
Fees: 0.5%
Available Cryptocurrencies: 7 Cryptocurrencies
Another European DEX, ShapeShift was launched in 2014 by Erik Voorhees and headquartered in Switzerland. Similarly to Changelly, ShapeShift is non-custodial, has no location-based restraints, and it's the only crypto platform with zero commission on crypto trades.
However, there's a catch. To be eligible for free trading, you have to verify your account and provide personal details. Once you complete this step, ShapeShift rewards you with 10 FOX tokens which give you $100 worth of free trades on a monthly level. If you don't want to verify your account, you can still use ShapeShift to send, receive, track, or hold digital currencies.
ShapeShift supports around 50 digital assets from the most prominent ones to some lesser-known but attractive tokens. This decentralized platform only allows crypto to crypto trades. The only way you can purchase crypto with fiat is to buy Bitcoin with USD or EUR thanks to ShapeShift's partnership with Simplex, and then use your BTC to buy other cryptos.

3. IDEX Exchange
Website: idex.io
Country: Global
Currency: USD
Fees: 0.2%
Available Cryptocurrencies: 40+ Cryptocurrencies
IDEX is one of the most popular decentralized exchanges on the market today. Its secret lies in the hybrid design, a combination of decentralized and centralized features.
This exchange makes use of Ethereum's blockchain via a series of smart contracts. You have four different ways to deposit funds to the IDEX's smart contract: using the MetaMask wallet browser extension, manually entering your private key, using a Keystore file, or a hardware wallet such as Ledger Nano S.
This means that users have full custody over their funds depending on the method they choose, as their assets remain locked within the smart contract. On the other hand, like centralized exchanges, IDEX has an order book with real-time market updates and the exchange itself assists in matching buyers with sellers. It allows margin trading and placing market and limit orders as well.
Although more centralized than typical decentralized exchanges, IDEX provides higher-level security than many crypto platforms and faster trade execution.

4. Bisq Exchange
Website: bisq.network
Country: International
Currency: USD & 9 Others
Fees: 0.3%
Available Cryptocurrencies: 10+ Cryptocurrencies
When it comes to buying Bitcoin, Bisq is the leading decentralized Bitcoin exchange. This peer to peer network allows users to buy the world's most popular crypto asset with fiat currencies (USD, EUR, or JPY) or other cryptocurrencies.
Bisq is a desktop platform, meaning you have to download the app to your personal computer. You create an account and link either a bank account or a crypto wallet that you would use to pull out fiat or crypto assets from.
Bisq leverages Tor routing to ensure that the whole software is decentralized. As a result, trades take longer to complete because unlike other DEXs, Bisq doesn't include an automated order matching process. Instead, the users browse the platform's order book and manually find an offer that they like.
This means that the users themselves are in control of their trade. They send the money directly to the seller's account and inform Bisq once their payments have been settled. Only then does the buyer receive his/her cryptocurrencies.
5. Uniswap Exchange
Website: uniswap.org
Country: USA
Currency: USD
Fees: 0.3%
Available Cryptocurrencies: 100+ Cryptocurrencies
Recently, there has been a lot of hype around a revolutionary blockchain solution called Uniswap Exchange Protocol which although popular, uses technology that is harder to grasp than that of regular decentralized cryptocurrency exchanges.
Uniswap aims to make decentralized, secure, and uncensored crypto trading a possibility for crypto enthusiasts worldwide. The main purpose of this automated liquidity protocol is to facilitate the exchange of ERC-20 tokens on Ethereum. These tokens are created on and used by the Ethereum platform and the projects that comprise its giant ecosystem.
Uniswap is Ethereum's leading Automated Market Maker or AMM exchange, which is different from the more common Order Book DEXs. The latter rely on buy and sell orders, also known as bids and asks, in an attempt to identify the lowest ask and the highest bid.
This approach definitely has its advantages but functions less-efficiently for illiquid assets. The AMM exchanges, on the other hand, rely on "algorithmic agents" which determine the prices based on the available liquidity of the assets in a given trading pair.
The liquidity pools are available for anyone to contribute to and add liquidity and they're secured via smart contracts. We suggest doing some extra reading on the way Uniswap works if you decide to use this DEX.

6. Balancer Exchange
Website: balancer.exchange
Country: Global
Currency: USD
Fees: 0.3%
Available Cryptocurrencies: 60+ Cryptocurrencies
Balancer was founded by Brazilian entrepreneur Fernando Martinelli and his former partner Nikolai Mushegian. The project has been developed and tested on BlockScience and the white paper was published in 2019. The team hired Mike McDonald to build the platform which was supposed to follow Uniswap's Automated Market Maker model.
As its whitepaper indicates, Balancer was created to serve as "a self-balancing weighted portfolio and price sensor". Without getting too technical, the idea is that traders can create their own liquidity pool for crypto assets and specify their preferred percentage-distribution. This way, instead of hiring portfolio managers to rebalance their weightings, they earn fees from other traders who rebalance their portfolio.
When it comes to purchasing assets, users can choose from popular ERC-20 tokens and exchange them on-chain without deposits. Balancer uses Smart Order Routing, an automated selection process that aims to find the best possible offer from numerous sources.
The platform has been audited three times until now, the first time by Trail of Bits and then by ConsenSys and OpenZeppelin. Balancer is the fourth-largest DEX with over $600 in TVL (Total Value Locked).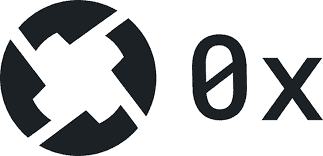 7. 0x Protocol Exchange
Website: 0x.org
Country: USA
Currency: Crypto Only
Fees: 0%
Available Cryptocurrencies: 60+ Cryptocurrencies
Another project that we'll undoubtedly hear more about in the future is the permissionless 0x protocol. They have created a Cryptocurrency exchange called Matcha.
This technology and the trading platform were built on top of Ethereum's blockchain and allow a peer to peer exchange of ERC-20 tokens. The 0x protocol can be used by developers to create their own decentralized exchanges.
So as not to compromise Ethereum's scalability and keep gas fees as low as possible, the 0x protocol allows users to broadcast their orders off-chain instead of over-burdening the Ethereum blockchain. This is done via Relayers or databases that mediate the activity between the users and the main blockchain, manage the order books, and help execute the trades.
On top of that, users can make point-to-point orders and broadcast them with a specified taker who becomes the only person to fill the order. This adds an extra level of security to crypto transactions.

8. AirSwap Exchange
Website: airswap.io
Country: USA
Currency: Crypto Only
Fees: 0%
Available Cryptocurrencies: 100+ Cryptocurrencies
AirSwap was launched in 2017 as a joint venture between ConsenSys and Fluidity, two first-class fintech companies with a special focus on blockchain solutions.
This decentralized peer to peer exchange was co-founded by Michael Oved and Don Mosites and like most exchanges on this list, facilitates fast and anonymous trading of Ether and ERC-20 tokens (plus Tether). There are no identity verification requirements and no trading fees.
The mechanism behind AirSwap is based on the Swap Protocol, explained in the official whitepaper, and is very similar to the 0x protocol. Like 0x, AirSwap combines off-chain activity to enhance scalability with secure on-chain settlement. However, instead of using Relayers, AirSwap relies on the Indexer, an off-chain peer discovery engine that matches makers and takers, i.e. their intent to buy or sell certain tokens.
The Indexer aggregates the "intent to trade" signaled by makers and waits for a taker to ask for a specific order. The taker might get a couple of options to choose from and once he/she makes his/her choice, the two parties agree on the price between themselves. In case they have trouble negotiating, they can ask for an Oracle – another off-chain service that provides pricing information.
When the taker is ready to fill the blockchain order, the tokens are temporarily locked in a smart contract on the Ethereum blockchain until the trade gets settled.

9. Bancor Network Exchange
Website: app.bancor.network
Country: Switzerland
Currency: Crypto Only
Fees: 0%
Available Cryptocurrencies: 280+ Cryptocurrencies
Bancor is a promising new on-chain liquidity protocol that offers decentralized exchange of crypto assets, namely ERC-20 and EOS tokens, with almost 10,000 trading pairs. The Bancor Network is a project of the Bancor Foundation, located in Zug, Switzerland. It was co-founded by an Israeli team of blockchain and scaling experts in 2016.
The quick and easy asset exchange takes place in Bangor's wallet. What makes this wallet stand out from regular software wallets is the smart contract mechanism fueled by the native BNT tokens that makes it possible for users to make decentralized cross-chain conversions without sharing their private keys.
The Bancor team is looking to expand its coin selection by adding other prominent coins like Bitcoin, Ripple, and Tron in the near future.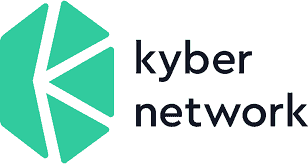 10. Kyber Network Exchange
Website: kyber.network
Country: Global
Currency: Crypto Only
Fees: 0.1%
Available Cryptocurrencies: 200+ Cryptocurrencies
Kyber Network is the final on-chain liquidity protocol and decentralized exchange platform on our list. The exchange was co-founded by Loi Luu, the current CEO, cryptocurrency researcher, and smart contract security expert, Yaron Velner, Kyber Network's CTO, who has a Ph.D. in computer science, and senior backend engineer Victor Tran.
The goal of the Kyber team was to address the lack of security that's problematic for other decentralized exchanges. The main reason for this is the delayed order processing time which Kyber Network solves by providing almost instantaneous transfers.
The exchange's protocol aggregates liquidity from over 40 liquidity providers called token reserves and searches for the most competitive price rate for its customers. These reserves offer over 70 different ERC-20 tokens plus Ethereum.
The amazing thing about Kyber's protocol is that it's open-source so other developers can use it to build their own blockchain solutions that focus on innovative payment models, token swap services, and Decentralized Applications (DApps), contributing to the growing range of token use cases.
Disclaimer: Digital currencies and cryptocurrencies are volatile and can involve a lot of risk. Their prices and performance is very unpredictable and past performance is no guarantee of future performance. Consult a financial advisor or obtain your own advice independent of this site before relying and acting on the information provided.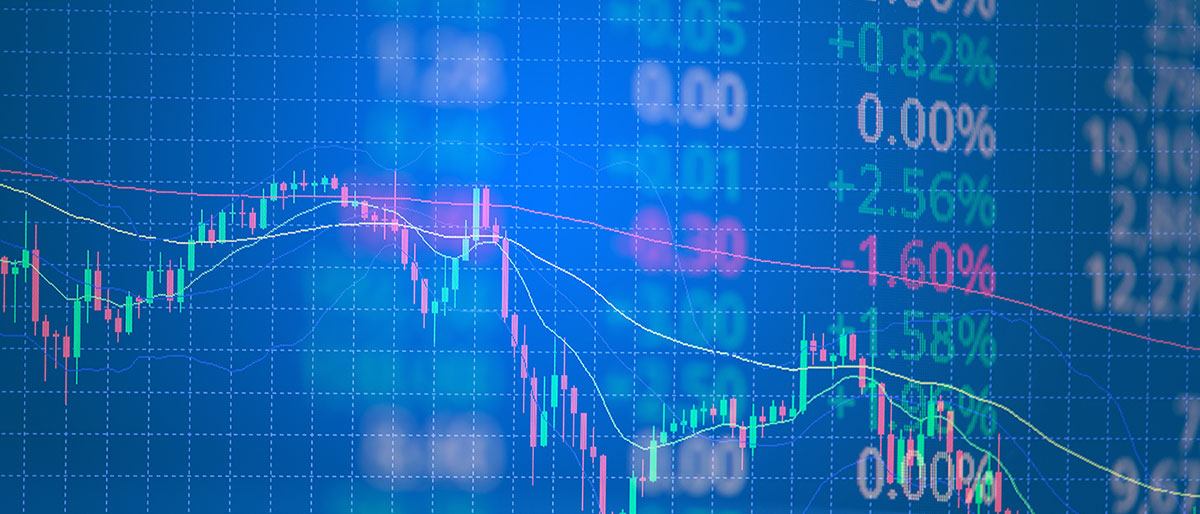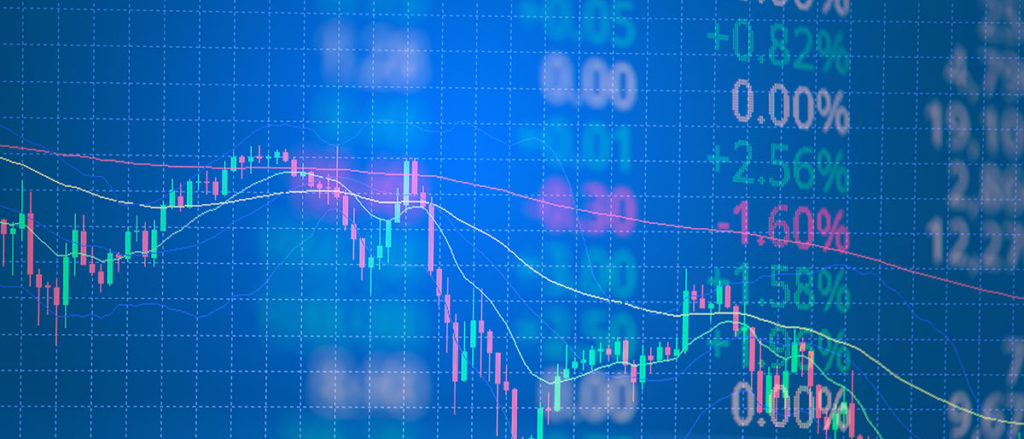 Decentralized Exchanges vs Centralized Exchanges
Centralized exchanges (e.g. Coinbase, Binance, Kraken, etc.) function similarly to a bank, i.e. a transaction intermediaries and custodians for your funds. The exchange has to make sure its users' funds are safely stored in hot and cold wallets and available for withdrawal at any point.
When you use a third-party crypto wallet, you receive a private key, an encrypted address that gives you access to your balance. However, when you store your funds on a centralized cryptocurrency exchange, the platforms' blockchain records the transaction under your name and keeps track of your account balance.
A decentralized exchange, on the other hand, typically has some kind of order matching protocol that connects buyers to sellers and executes their order via smart contracts. The funds are transferred between the traders' external wallets (either software or hardware ones), without passing through the exchange itself.
Why Use a Decentralized Cryptocurrency Exchange?
First of all, the heightened level of security. Cybersecurity threats are common across the crypto industry and centralized exchanges are common targets because hackers know they keep at least a portion of their users' funds online. The growing popularity and trading volumes that these exchanges enjoy only serve to make them more attractive.
Decentralized exchanges, on the other hand, are non-custodial. They provide autonomy to their customers and let them take full responsibility for the safety of their funds. There have been numerous cases in the past where centralized exchanges would freeze users' accounts simply because they regard the individuals' trading activity as suspicious. As a result, these traders would have to wait for several days (if not longer) to regain access to their funds.
Another important advantage that decentralized exchanges have over centralized ones is more privacy. On centralized platforms, users are obliged to disclose personal information in order to register for an account and start trading or access higher tiers. In comparison, most DEXs only require an email address to let you purchase assets.
Finally, since regulatory frameworks differ from one place to another, some centralized exchanges have restricted access for international users. Peer to peer platforms are usually open to users from around the world.
Frequently Asked Questions
Are decentralized crypto exchanges legal?
Yes, decentralized crypto exchanges are legal because they're still regulated to some extent which largely depends on the particular country's existing regulatory financial frameworks. For example, in the US, DEXs need to comply with certain security regulations, i.e. register as a national securities exchange in the SEC. It doesn't matter whether it is decentralized or not, what matters is that it's an exchange and the creator has a certain responsibility. One such notorious example is EtherDelta, a decentralized exchange founded by Zachary Coburn who was charged by the SEC for operating an unregistered national securities exchange in 2018.
How do decentralized crypto exchanges aid DeFi?
Actually, decentralized exchanges are part of DeFi which is short for Decentralized Finance. They're part of a global fintech initiative to decentralize our monetary system and get rid of any central authorities. Within this ecosystem, DEXs are the main marketplace for DeFi tokens which are used for building DeFi projects, DApps, and DAOs.
Can you purchase Bitcoin and Ethereum on DEX?
Yes, you can purchase both Bitcoin and Ethereum on decentralized exchanges. You can buy BTC on Changelly or Shapeshift, while ETH can be bought on any of the selected exchanges on our list.
Is Binance a decentralized exchange?
No, Binance is a global centralized trading platform. However, the exchange has recently launched a decentralized exchange called Binance DEX that runs on the Binance Chain, inviting developers from around the world to add their tokens to it. The native BNB token is used to assist in users' transactions.