The Best Cryptocurrency Wallets
Storing your Cryptocurrency somewhere secure is of the utmost importance, there are plenty of options; hardware wallets, online wallets, paper wallets and more. At CryptoHead we only recommend one way of storing your coins and that's using a hardware wallet. It's an investment you won't regret and if you are anxious about the security of your coins then it is necessary. We've compiled a list of the top 4 wallets to store your Cryptocurrency including all the relevant information for each.
Our rating is based on the most important factors, security, ease of use and available coins.
Featured On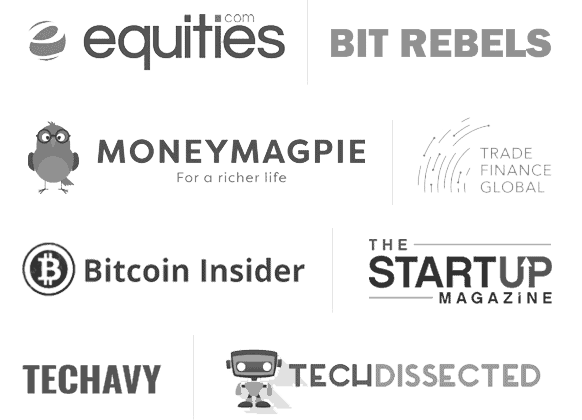 The Most Reliable Cryptocurrency Wallets – September 2023
Website
Overall Rating
Available Cryptocurrencies
Price
Our Review
Visit Site

Ledger Wallet – Nano S
20+ Coins Including Bitcoin, Ethereum, Ripple, Litecoin and many more.
$159 AUD
Ledger Wallet Nano S Review
Visit Site

Ledger Wallet – Blue
20+ Coins Including Bitcoin, Ethereum, Ripple, Litecoin and many more.
$360 AUD
Ledger Wallet Blue Review
Visit Site

Keep Key Wallet
Bitcoin, Ethereum, Litecoin, Namecoin, Dogecoin, Dash, and Testnet.
$205 AUD
KeepKey Wallet Review
Visit Site

TREZOR Wallet
Bitcoin, Ethereum (+ all ERC-20 tokens), Ethereum Classic, ZCash,
Litecoin, Namecoin, Dogecoin, Dash & Bitcoin Testnet
$175 AUD
TREZOR Wallet Review
Visit Site
Although our list is small, these are main hardware wallets on the market and the only ones we would recommend. You might be curious why we haven't included any online wallets or other methods of storing Cryptocurrency here. The fact is that we would only recommend hardware wallets, they are the most secure way to store your Cryptocurrency, any other methods come with too many risks.
Online wallets themselves are safe but it is very easy for someone to plant malware on your computer and access all of your coins. We hope that this list has helped you make a decision on what would work best, you can see our more detailed descriptions about each wallet below.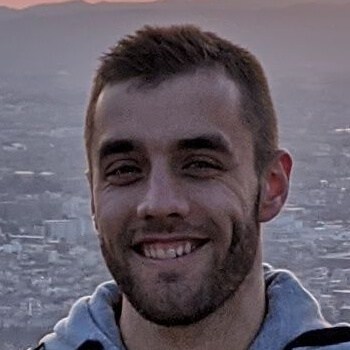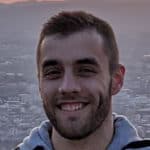 James
Crypto Head
Our Top 4 Cryptocurrency Wallets Detailed Comparison: Reviews September 2023

1. Ledger Wallet Nano S
Website: www.ledger.com/ledger-nano-s
Price: $159 AUD
Available Cryptocurrencies: 20+ Coins Including Bitcoin, Ethereum, Ripple, Litecoin and many more.
100%
Available Cryptocurrencies
Released in 2016, The Ledger Wallet Nano S comes highly recommended. It is hands down the best hardware wallet available for its reasonable price. The screen means that it can be used even if your computer is compromised. For someone to send cryptocurrency from your hardware wallet they would physically need to confirm it using the encrypted device. The Ledger technology is the most advanced to date and the Nano S is the cheapest option on our list which is a nice bonus. The coins available on the Ledger technology includes ALL ERC-20 coins, however, you will have to pair it up with myetherwallet to access the ERC-20 coins.
With the Ledger Wallet Nano S, your cryptocurrency will be safe in offline storage. The wallet has physical buttons which you use to enter your passcode and confirm yes/no on various screens. For someone to access your coins they would need to plug in the encrypted USB, enter your passcode and confirm the transaction. User friendliness is one of the main things we like about the Nano S, it is very easy to use and doesn't take long to get the hang of. You can plug your Nano S in and use chrome apps to easily access, send and receive your cryptocurrency, it really is so simple.

2. Ledger Wallet Blue
Website: www.ledger.com/ledger-blue
Price: $360 AUD
Available Cryptocurrencies: 20+ Coins Including Bitcoin, Ethereum, Ripple, Litecoin and many more.
100%
Available Cryptocurrencies
The Ledger Wallet Blue runs on the same firmware as the Nano S. The main difference is the size of the device and the user experience, if you are serious about Cryptocurrency then this is perfect. At the more expensive price of 229.00 €, most people opt to go for the Ledger Nano S but the Ledger Blue has it's perks. The Ledger Blue brings the next stage in the growth of crypto hardware wallets, it combines convenience with high-end security. The team is constantly performing updates to make sure the firmware is top notch, it has been proven to have the most impressive technical security functionality out of the available hardware wallets (this also applies to the Ledger Nano S).
Just like the Ledger Nano S the Ledger Blue allows for all ERC-20 tokens to be stored on it using myetherwallet. The device makes it easy to check your coins in a safe and secure environment making the stress of Cryptocurrency trading almost effortless.

3. KeepKey
Website: www.keepkey.com
Price: $205 AUD
Available Cryptocurrencies: Bitcoin, Ethereum, Litecoin, Namecoin, Dogecoin, Dash, and Testnet.
70%
Available Cryptocurrencies
The KeepKey was release in 2015 and is a secure hardware wallet for storing Cryptocurrency. It includes an easy setup as well as some advanced features, it uses the same firmware as the TREZOR but sports a much design. The firmware is similar to the Ledger series but seems a bit more dated, this firmware itself doesn't get updated very often at this point in time. The design includes a large digital as well as a metal body making it responsive and pleasant to use.
This hardware wallet has less coins available than the previous two, currently, you can use the following coins: Bitcoin, Ethereum, Litecoin, Namecoin, Dogecoin, Dash, and Testnet. At over double the price of the Ledger Nano S we would recommend making sure you understand all the features available on both devices before making a final decision. We think the Ledger Nano S does everything the KeepKey does and more at a lower price point.

4. TREZOR
Website: trezor.io
Price: $175 AUD
Available Cryptocurrencies: Bitcoin, Ethereum (+ all ERC-20 tokens), Ethereum Classic, ZCash,
Litecoin, Namecoin, Dogecoin, Dash & Bitcoin Testnet.
85%
Available Cryptocurrencies
The TREZOR is the oldest hardware wallet on our list released in August 2014, making it the first Bitcoin hardware wallet. The TREZOR design looks quite dated, it's a small key-sized device which functions similarly to the other hardware wallets featured. The security for this hardware wallet is high quality, the issue that most users have with it is the user experience. Since it's design is quite dated it makes small tasks more difficult to execute.
The TREZOR allows for all the main Cryptocurrencies to be stored, including all ERC-20 tokens. One of the main positives for TREZOR is it has good resistance if dropped, the screen and device itself is well built.
Reviewing the best crypto wallets: Why we do it!
One of the main concerns for people when jumping into the world of Cryptocurrency is how to store the coins and how it all works. We've created this list because it includes the top hardware wallets which are the safest way to store your coins. Online wallets are very popular at the moment but it can be very risky, there are people targeting who target the users of these online wallets to plant malware on their computer. Once they have the malware on your computer they can track your actions, login to your online wallet and send the coins wherever they want – it's untraceable. There are countless stories of this kind of thing happening and it can be scary for new adopters of Cryptocurrency. With a hardware wallet you don't have to worry about any of these issues and it's really a worthwhile investment.
What Are the Different Ways to Store Cryptocurrency?
There are several ways to store digital cryptocurrency. Each option has their benefits and drawbacks but storing your Bitcoin, or other cryptocurrencies in a wallet is the most common way. It's a digital wallet that is usually on a mobile device, laptop or desktop. But online is not the only way to store your Bitcoins; another way is to save it offline. This could include keeping your currencies on a USB or other storage device.
Another way to store your cryptocurrency online is on an exchange, but you have to make 100% sure that the exchange can be trusted. There have been many people who have used exchanges, thinking they're legit, only to get completely ripped off and lose all their bitcoin.
Let's list the different ways to store your cryptocurrency here, and go into more on them–
Online Storage:
On an Exchange – A lot of people will purchase their cryptocurrencies online through exchanges. A popular website, for example, would be Coinbase. If you have cryptocurrencies stored on these exchanges, they are always online. You're not the one who is actually in control of your private key to your bitcoin address; they do instead. You're trusting these exchanges to keep your currencies safe and manage them. They tell you how much your coins are worth, regardless if its Bitcoin, Ethereum or any other currency you've purchased through them. It's a simple way to store your currency. However, one of the leading concerns with using an exchange is that they tend to be highly susceptible to hackers, more so than other forms of storage. Hackers are notorious for stealing large amounts of bitcoin from exchanges.
On a Hosted Wallet – Another common way people store their currency is on a software wallet, or software that you can download onto your machine. Some examples would be Armory or Ethereum; often different currencies require their specialized wallet to store their currency. There is less risk on this than an exchange, but there is still a risk. If you lose your machine or lose your password, you lose your bitcoin. If someone steals your private keys off your computer – which happens – you lose your bitcoin. But either way, you are safer with a hosted wallet and typically have more control over them than exchanges.
Offline Storage:
On a Paper Wallet – This is simple; you can have your money physically printed on paper and mailed to your address. Your key is also printed on paper as well. You can keep this document in a safe deposit box or a safe at your home.
On a Hardware Wallet – This is one of the most secure ways to store your coin, and we'll talk about that next.
Professionals claim not to use web wallets such as blockchain.info, coinbase, etc. These wallets are extremely dangerous because they keep their private keys on their servers. Hot wallets are also a no go. Apps which are stored on a computer or phone, but require an internet connection are also considered dangerous. They work well for making small payments, but not for storing all of your coins.
Why are Hardware Wallets the Safest and Most Secure?
Arguably, hardware wallets are the safest way to store your cryptocurrencies. Two major hardware wallets are the most popular in the cryptocurrency community. They are Ledger and Trezor, which include specific products like Ledger Blue and Ledger Nano S. With a hardware wallet, you will always need the hardware with you to access your coin. And even better than that, your hardware needs to be physically "signed" to approve exchanges, purchases and pretty much any transactions. This is to avoid hacking attempts – even if they break into your computer the transaction has to be physically accepted.
Since they can't physically press any buttons on your device, this makes hardware wallets one of the safest ways to store your cryptocurrency. There are no real disadvantages to this since even if you lose your hardware or hard drive, you can still recover your coins by providing the correct combination of phrases for recovery. However, if you lose your recovery phrases, then there is nothing that can be done. So, make sure you keep all of your recovery phrases in a safe place.
Cold storage is considered to be the safest way to store crypto. This storage option includes storing the coins on a USB drive, paper wallet, or bearer item of the safest and most secure, offline, bitcoin hardware wallet. Cold storage is safe because you never give anyone your key. If you want to secure your currency in as many ways as possible the first step is to create a bootable USB drive, that uses encrypted storage. Then create a cold wallet, one that doesn't connect to the internet. After that, you'll create a watch-only wallet on your mobile device or primary operating system. Once that's completed, you can spend your bitcoin securely.
This logic is said to be legitimate across the board for any types of cryptocurrencies. It's not the most straightforward scheme to use, but it's meant to be safest by many professionals. Hardware wallets have some unique advantages that cannot be found elsewhere. The private keys are usually stored in a protected area like a microcontroller, and cannot be transferred from the device they are stored on in simple text.
Another benefit is they are immune to computer viruses that could steal from software-based wallets. You can also use them securely and interactively. Paper wallets, on the other hand, must be imported to software eventually.
In the end, hardware wallets tend to be safer and once you get the hang of using them, are much better all the way around. Some wallets only work with certain coin types so make sure to do your research. There are also different integrations you can get for various wallets. The point of cryptocurrency is to be private, safe and secure. Even though this sounds like a lot of work, the purpose of cryptocurrency is to be impervious to theft and hackers. With the hardware wallet, you can even link a credit card to your bitcoin wallet.
What are the Problems with Exchanges?
Unfortunately, exchanges aren't always the safest place to store your currency as we've seen in the past. Take for example the unfortunate story of Mt. Gox. They were based out of Japan and the most significant exchange in the world. The exchange was launched in 2010, and by late 2013, the exchange was handling more than 70% of all bitcoin transactions worldwide. They were the largest bitcoin intermediary in the world.
But their success suddenly came crashing to a halt in 2014, when Mt. Gox officially claimed bankruptcy, suspended all trading and starting the liquidation proceedings. The company had around eight hundred thousand Bitcoins that belonged to customers. Or at least that's what was claimed, and everyone thought. At the time, they were valued at USD 450 million. Since that time, 200,000 bitcoins have been located, or as they put it, "found." Why did the disappearance happen? Likely a combination of mismanagement, fraud, or theft – all a possibility.
In 2015, a security report was released that declared nearly all of the coins that disappeared from Mt. Gox were stolen over an unspecified period. Apparently, the theft started all the way back in 2011. The suspension of trading began when customers continually began to complain about the delays of transactions.
After a lengthy forum, with over 3,000 entries, started in February 2014, Mt. Gox halted the trade. They claimed they stopped the withdrawal process to get a clearer technical understanding of currency processes.
They then issued a press release stating that bitcoins software makes it possible for someone to use the bitcoin network to alter the details of transactions on blockchains to make it look like transactions happened when they didn't.
Over the course of the next couple weeks, transactions came to a grinding halt and Mt. Gox made several statements attempting to figure out the situation. Eventually, they went offline and finally filed for bankruptcy. They finally admitted to losing nearly 850,000 bitcoins. Approximately 750,000 of them belonged to their customers, and another 100,000 belonged to them. They blamed hackers and others. Eventually, CEO Karpeles was arrested, and in August of 2015, was charged by the Japanese police with embezzlement as well as the manipulation of the computer system used to run Mt. Gox. Ultimately, creditors ended up paying back legal and accounting debts.
In the end, hardware wallets or a mixture of offline storage is the way to go. If you plan on getting into the cryptocurrency game, cutting corners is not worth it. Instead, take the time to learn the right way to do things like the pros, and you'll be happy when your crypto is safe, secure and private.
Disclaimer: Digital currencies and cryptocurrencies are volatile and can involve a lot of risk. Their prices and performance is very unpredictable and past performance is no guarantee of future performance. Consult a financial advisor or obtain your own advice independent of this site before relying and acting on the information provided.