Best International Cryptocurrency Exchanges in
2023
Last Updated on July 10, 2023
If you've been active in the crypto industry in the last couple of years, you must have noticed that blockchain technology and cryptocurrencies are evolving at a breakneck pace. What used to be a closed niche has turned into a global phenomenon.
As a result, many popular crypto exchanges rebranded their platforms and opened the doors to international users as well. Increased media coverage and support from leading companies (e.g. PayPal) have helped cryptocurrencies become more and more accessible and receive next to mainstream adoption.
Featured On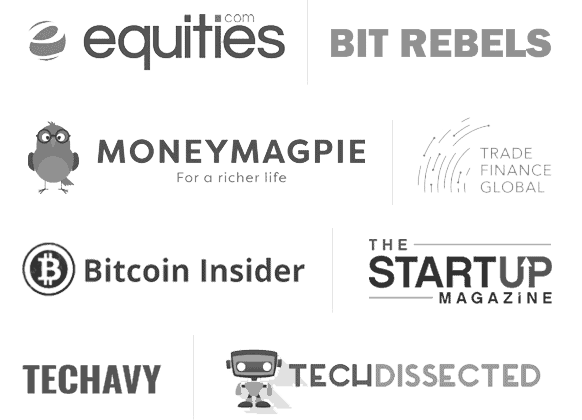 Disclaimer: We may receive a commission for purchases made through the links on our site. However, this does not impact our reviews and comparisons. Learn more about our Affiliate Disclosure.

1. Coinbase Exchange
Website: www.coinbase.com
Country: United States
Currency: USD
Fees: Varies
Available Cryptocurrencies: Bitcoin, Ethereum & 28+ other cryptos
Very few crypto exchanges can compete with Coinbase, a San-Francisco based brokerage who's been offering its services since 2012. Coinbase serves millions of traders around the globe. It's best-loved for its simple and straightforward design, perfect for entry-level investors. Experienced users can visit their advanced trading platform, Coinbase Pro.
Coinbase is available in 18 countries in North America (including the United States), 9 countries in South America, 41 countries in Europe, 20 countries in Asia, 13 countries in Africa, in Australia, and New Zealand. If you go on their website and choose "Pages" from the toolbar, you can check what trading options are available for each location.
For example, in Turkey, you can only convert cryptocurrency, while in Australia, you can only buy but not sell crypto assets. Altcoin support and payment methods vary from place to place as well but you can always purchase Bitcoin (BTC), Bitcoin Cash (BCH), Ethereum (ETH), and Litecoin (LTC). 
Another advantage of Coinbase is the option to buy crypto via debit card in Australia, Europe, Canada, and the UK or credit card for those living in Singapore. However, such debit card instant buys cost 3.99% per transaction. In the US, you can deposit your funds by linking a bank account and making an ACH or wire transfer.
Apart from English, international users can choose one of the following languages: Spanish, Portuguese, French, German, Italian, and Dutch for both the web-based and mobile app platforms.

2. Binance Exchange
Website: binance.com
Country: Global
Currency: All currencies
Fees: 0.1%
Available Cryptocurrencies: 150+ Cryptocurrencies
Binance is a global trading platform originally launched in China in 2017. Due to regulatory problems, the founder Changpeng Zhao relocated the platform first to Tokyo, Japan, and then to Malta, an island known for crypto startups.
The exchange offers its services to countries all over the world with the exclusion of the US whose residents have been redirected to Binance US, a subsidiary of Binance compliant with the US regulatory framework. This is a multilingual exchange with language support in over 20 languages.
Binance is known for its amazing choice of crypto assets, from the most prominent coins all the way to some obscure, new altcoins. As a trading platform, Binance has focused on crypto to crypto trades but since recently, users can purchase BTC, ETH, BNB (the native Binance Coin), Ripple (XRP), BUSD, and Tether (USDT) with a VISA credit or debit card and receive their coins within minutes. Binance supports over 30 different native currencies but in case yours is not on their list, the funds will be automatically converted to USD.
This crypto exchange has some of the lowest transaction fees in the industry. On top of that, BNB holders can use their coins to pay their fees and receive an additional 25% discount.


3. Kraken Exchange
Website: www.kraken.com
Country: United States
Currency: USD, EUR, GBP, CAD, JPY & CHF
Fees: 0.16-0.26%
Available Cryptocurrencies: Bitcoin, Ethereum, BitcoinCash & 30+ others
Kraken is a crypto veteran, launched in 2011 by cybersecurity expert Jesse Powell. Similarly to Binance, Kraken offers a variety of crypto assets and support for USD, EUR, GBP, CAD, AUD, CHF, and JPY deposits.
At the moment, Kraken is available to users from all over the globe. However, despite regulatory compliance efforts, the platform remains unavailable in Afghanistan, Congo-Brazzaville, Congo-Kinshasa, Cuba, Iran, Iraq, Libya, North Korea, Syria, Tajikistan while users from the Central African Republic, Eritrea, Guinea-Bissau, Lebanon, Mali, Namibia, Somalia, South Sudan, Sudan, and Yemen can only trade cryptos but not fund their account as well. In the US, Kraken doesn't offer its services to residents of Washington State and New York.
If you're a large-volume trader, you're welcome to use Kraken's OTC desk to trade cryptocurrency, enjoy the best prices, and avoid slippage. Kraken also boasts advanced trading features such as margin trading and futures trading.
Most centralized exchanges like Coinbase, Binance, and Kraken ask users to perform a KYC (Know Your Customer) check to protect their platform from suspicious trading activity and scam accounts. Users need to provide personal information (full name, address, and phone number) as well as a government-issued ID.

4. Bittrex Exchange
Website: bittrex.com
Country: United States
Currency: USD
Fees: 0.25%
Available Cryptocurrencies: 190+ Coins
Bittrex Global is a joint project of three cybersecurity engineers, Bill Shihara, Richi Lai, and Rami Kawach who founded the exchange back in 2014. Prior to Bittrex, all three of them worked for leading companies like Amazon, Microsoft, and BlackBerry.
In 2018, Bittrex rebranded as an international platform, available everywhere except in North Korea, Iran, Cuba, the Crimean region, and Syria. The exchange is licensed and complies with Maltese and EU regulatory frameworks.
Bittrex is another altcoin exchange on our list with an extensive coin selection. Initially, you could only make crypto to crypto trades but as part of the rebranding process, Bittrex added support for USD deposits and withdrawals, accepting Visa and MasterCard. The trading fee is usually around 3% per trade. When it comes to trading, Bittrex uses the maker and taker fee schedule based on the traders' 30-day trading volume. The maker and taker fee for traders whose volume is lower than $50,000 is 0.2%, decreasing as the volume goes up.
Bittrex is famous for its cutting-edge security technology that includes cold storage, two-factor authentication, withdrawal whitelist, API access, and high-level encryption.

5. Bitfinex Exchange
Website: bitfinex.com
Country: Hong Kong
Currency: USD, EUR, JPY, GBP
Fees: variable
Available Cryptocurrencies: 80+ Cryptocurrencies
Bitfinex was founded at a time when the crypto market was still in its infancy. In 2012, the IT technician Raphael Nicolle launched his crypto project and located its offices in Hong Kong.
This platform supports over 100 digital currencies (our top picks include ADA and EOS) but it's not so generous when it comes to payment methods. You can deposit crypto and stablecoins for free, but bank wire deposits incur a 0.1% fee and require a 60 EUR/USD deposit minimum. Bitfinex accepts USD, EURO, GBP, and JPY payments. Bitfinex has quite competitive fees, i.e. 0.1% for makers and 0.2% for takers.
Like other global exchanges, its services can be used by traders all over the world except for Bangladesh, Bolivia, Ecuador, and Kyrgyzstan. However, since 2017, US customers have also been excluded from using the platform due to conflicts with local regulatory authorities.
Bitfinex also has a plethora of advanced features and charting tools such as margin trading, stop-loss, limit, market orders, staking and lending option, a separate OTC desk for institutional traders, and a peer-to-peer financing feature.
If you like Bitfinex, we recommend checking out Poloniex as well.

6. Gemini Exchange
Website: gemini.com
Country: United States
Currency: USD
Fees: 1%
Available Cryptocurrencies: Bitcoin, Bitcoin Cash, Ethereum, Litecoin & Zcash
There's hardly anyone in the crypto industry who hasn't heard about Gemini, one of the leading American trading platforms founded in 2015 by the Winklevoss twins, Cameron and Tyler, who became famous for winning a lawsuit against Mark Zuckerberg.
Showing real entrepreneurship skills, the brothers invested their money to launch a crypto trading platform. By 2015, the crypto market had already turned into a battlefield, so Gemini decided that providing high-level security was their ticket to win more customers. They became the first NYDFS-licensed crypto exchange and passed both the SOC 1 Type 1 and SOC 2 Type 2 security compliance exams. On top of that, the platform is frequently subject to security audits.
You can access Gemini in the US, Europe, Asia, South America, Africa, Australia, and New Zealand and make instantaneous crypto purchases with fiat or crypto. Visit their official website to check whether you belong to the areas of availability.
One of the key innovations we liked about Gemini is that the platform has integrated the Web Authenticator Security protocol. What this means is that instead of relying on private keys and online wallets, users can use USB security keys (e.g. Yubikeys or hardware wallets like Trezor and Ledger) and link them to their Gemini account.

7. CoinMama Exchange
Website: www.coinmama.com
Country: Slovakia
Currency: USD, EUR, GBP, CAD & AUD
Fees: 5%
Available Cryptocurrencies: BTC, BCH, ETH, ECH, XRP, LTC, ADA, and QTUM
Remember how we said that Coinbase is the most user-friendly crypto exchange? Well, Coinmama, an Israeli crypto platform, is only second to Coinbase in providing a seamless trading experience to both novices and seasoned traders from around the world.
Apart from sanctioned countries like North Korea and Syria, Coinmama doesn't have geographical restrictions. It has a license from the Financial Crimes Enforcement Network (FinCEN) in the US, which means it should be compliant with most authorities worldwide.
Coinmama was the first cryptocurrency exchange to add support for credit and debit card payments and this made it a popular international marketplace despite the hefty charge of 5% per transaction. Another drawback is the lack of selling options, as Coinmama is a buy-only outlet where you can purchase BTC, BCH, ETH, ECH, XRP, LTC, ADA, and QTUM.
The exchanges that we included on our list so far are custodial exchanges, meaning that once you purchase some cryptos, you can store them on the platform in their multi-asset wallets. Coinmama, on the other hand, is a non-custodial platform and doesn't provide a digital wallet for its users. Instead, it's better to keep your private key offline by purchasing a hardware wallet.

8. CEX.io Exchange
Website: cex.io
Country: UK
Currency: GBP, USD, EUR
Fees: Depending on trading volume
Available Cryptocurrencies: 10+ Cryptocurrencies & adding more regularly
CEX.io was launched in 2013 in London, UK, and has since then expanded its offices in Ireland, Ukraine, the US, Cyprus, and Gibraltar. Starting from 2015 onwards, this global trading platform deals with cryptocurrency exclusively and can be accessed in over 200 countries worldwide.
CEX.io is compliant with local regulatory authorities such as FinCEN, where it's registered as a Money Services Business. It was also one of the founders of CryptoUK, an organization that facilitates communication between crypto exchanges and regulatory authorities to come up with joint solutions.
On CEX.io you can purchase Bitcoin, Bitcoin Cash, Ethereum, Litecoin, Ripple, Stellar, Tron, and a great deal more cryptocurrencies. Payment options include both crypto and fiat (USD, EUR, GBP, and RUB). If you want to use your Visa or MasterCard, the deposit fee is 2.99%. Epay, bank transfers, and ACH deposits are free.
For trading, the platform uses a maker and taker fee schedule. If your 30-day volume has been lower than 5 BTC, CEX.io incurs a 0.25% fee for takers and a 0.15% fee for makers.

9. eToro Exchange
Website: www.etoro.com
Country: Europe
Currency: GBP, USD
Fees: Daily Fees
Available Cryptocurrencies: Bitcoin, Ethereum, Ripple & 3 more.
eToro is a household name among retail and institutional traders, not only for crypto trading but also forex trading, indices, commodities, ETFs, stocks, etc (instruments not available for US customers). It was launched back in 2007 in Tel Aviv but has its own offices in the UK, US, Cyprus, and Sydney as well. It has outstanding international coverage with some exceptions due to conflicting regulatory regimes.
The main reason why this platform has withstood all the challenges is that eToro adheres to various regulatory frameworks based on the location it operates in. For example, in the UK, it's regulated by the Financial Conduct Authority (FCA). In Cyprus, it's regulated by the Cyprus Securities and Exchange Commission (CySEC). Moreover, it complies with the regulations set by FinCEN and ASIC in the US and Australia respectively.
Since 2017, eToro customers can choose from their list of 90 different cryptocurrencies and engage in buying, selling, or trading. The spreads vary from currency to currency because of frequent market fluctuations.
Users can make deposits via debit/credit card and bank transfers, or use their e-wallets. All deposits are free apart from non-USD ones which incur a 0.5% conversion fee.
You can use eToro's wallet, either online or downloaded on your device, to buy/sell crypto, send/receive coins from other wallets, or convert one asset into another, as long as they're both supported by eToro.
This ad promotes virtual cryptocurrency investing within the EU (by eToro Europe Ltd. and eToro UK Ltd.) & USA (by eToro USA LLC); which is highly volatile, unregulated in most EU countries, no EU protections & not supervised by the EU regulatory framework. Investments are subject to market risk, including the loss of principal.


10. Changelly Exchange
Website: changelly.com
Country: Czech Republic
Currency: USD & EUR
Fees: 0.25%
Available Cryptocurrencies: 90+ Cryptocurrencies
The final cryptocurrency exchange on our list is Changelly, a decentralized crypto platform located in Prague, Czech Republic. What made us include it on our list of international exchanges is the fact that Changelly has no geographical restrictions whatsoever. As a result, the exchange has been used by 1.5 million traders so far.
On Changelly, you can buy/sell over 150 digital assets. This means that whether you're after the most popular cryptos or are looking for an exciting new token that might bring you significant profit in the near future, Changelly offers something for everyone.
Unlike other exchanges on our list, Changelly has no central authority in charge of users' transactions. The only role of the platform is to link buyers and sellers based on their trading needs. Changelly doesn't offer a digital wallet and stores no personal data on its servers.
When you register for an account, you simply enter your email address and wait for a confirmation email. You should activate two-factor authentication for extra security, just in case. However, if you want to buy crypto with fiat or access higher trading limits, Changelly requires you to perform a KYC check.
Disclaimer: Digital currencies and cryptocurrencies are volatile and can involve a lot of risk. Their prices and performance is very unpredictable and past performance is no guarantee of future performance. Consult a financial advisor or obtain your own advice independent of this site before relying and acting on the information provided.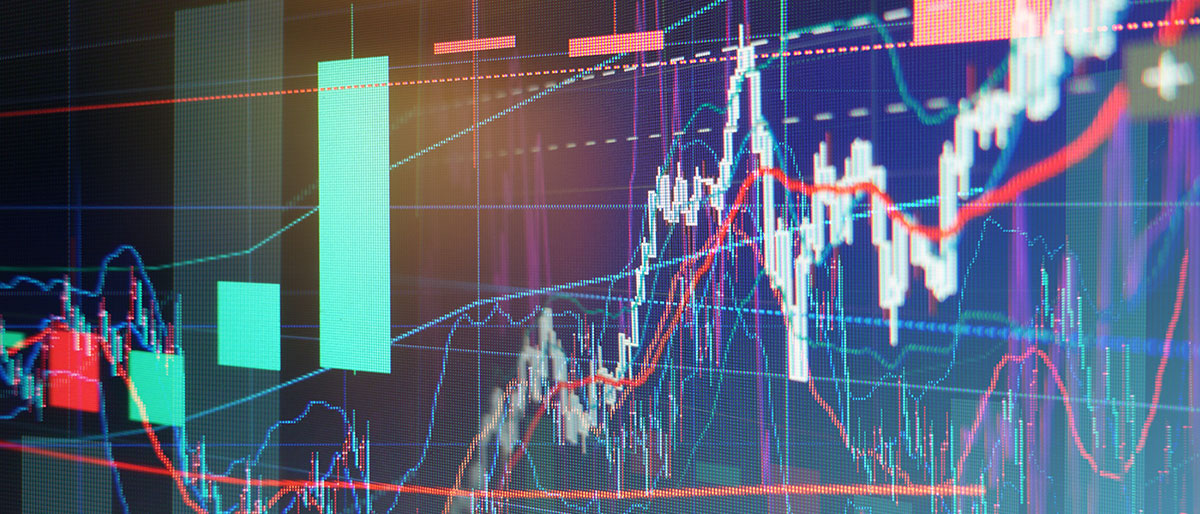 How to Choose the Best Cryptocurrency Exchange
Today, when the Internet abounds with over a thousand different exchange platforms, it has become significantly harder to find the right one. Our list of top picks could be the place to start but in case you can't decide between two or three platforms, we can give you some tips on how to make up your mind.
Related:
Although the exchanges on our list are international, double-check whether the platform you like is available in your area. Next, take a look at its coin selection and trading pairs, examine the fee schedule, and opt for an exchange that offers low fees.
If you're an advanced trader, you'll need a platform that offers next-level cryptocurrency trading options. If you're a beginner, you'll need a straightforward clutter-free user interface. You should also pay attention to the responsiveness of the customer support team (read some user reviews to get a better insight) and choose an exchange that puts an effort into providing sophisticated security measures.
Frequently Asked Questions
What's the difference between a crypto exchange and a trading platform?
It's true that both crypto exchanges and trading platforms can be used to buy and sell cryptocurrency. However, these two are not identical. Crypto exchanges are online platforms where users can make almost instantaneous swaps between crypto and fiat currencies. The user links their bank account or credit/debit card and makes the transfer with just a few clicks.
On the other hand, trading platforms support both crypto-to-crypto and fiat-to-crypto trades but require more experience and trading knowledge. The trading prices vary based on current demand and market offers made by buyers and sellers themselves. Moreover, these platforms typically require some form of ID verification.
What's the best Bitcoin exchange?
If you read our exchange reviews, you'll see that you can buy, sell, and trade Bitcoin on all of them since this is the most popular and sought-after cryptocurrency. However, if you're only interested in buying Bitcoin, we recommend using Coinbase. This American broker has high volumes on a daily basis on all its assets and will undoubtedly offer you the best price across the market.