What Is the Next Bitcoin?
Disclaimer: We may receive a commission for purchases made through the links on our site. However, this does not impact our reviews and comparisons. Learn more about our Affiliate Disclosure.
It's already been eleven years since Bitcoin was first released to the public and the Genesis Block was mined. What seemed like a risky and farfetched enterprise at the time, has gained massive worldwide support and clientele over time.
However, advances in technology didn't stop with the invention of Bitcoin, and in recent years, developers and customers have begun to notice some of the coin's shortcomings. It's only natural to ask ourselves whether another currency is likely to replace Bitcoin in the near future.
While we certainly don't have the final answer to that, it might be more important to wonder what kind of qualities and features, developed in a new cryptocurrency, would triumph over what Bitcoin has to offer?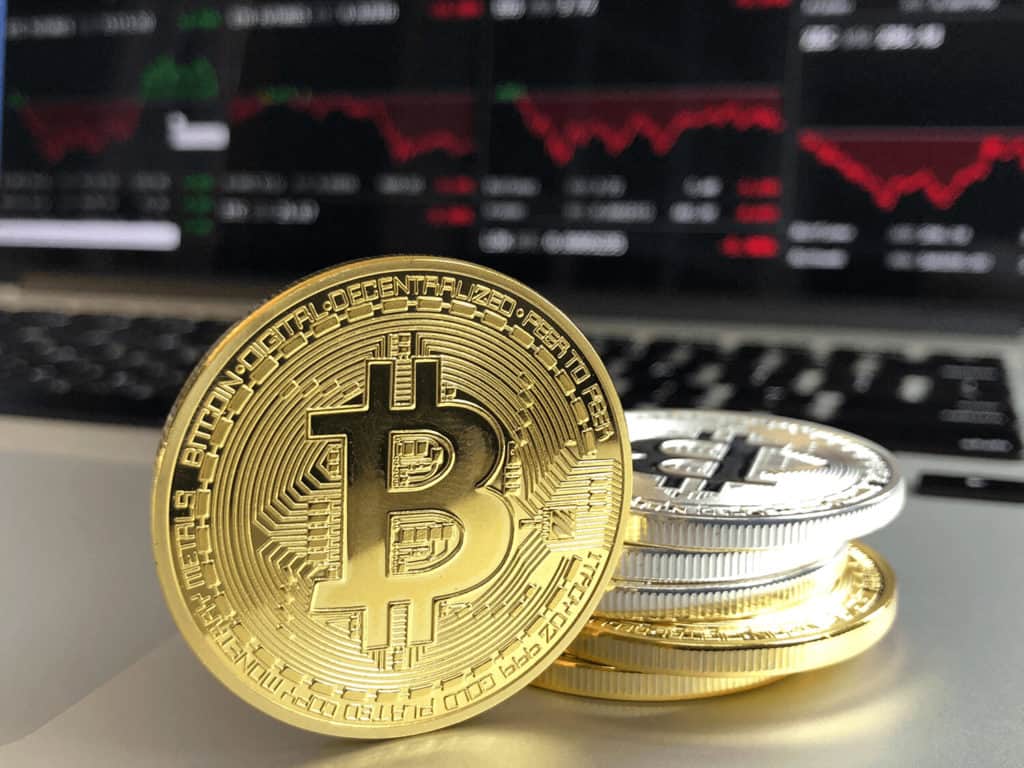 The Most Promising Prospects
For a currency to be seen as a profitable investment, it has to be useful, i.e. to have a specific purpose that distinguishes the coin from other cryptos. Apart from usefulness, a cryptocurrency needs to demonstrate a high level of scarcity because then people will be even more tempted to be the first buyers and bidders. It's also very important for the currency to be backed by a team of experts who have a clear vision for their project and to have an attractive price.
Komodo
Komodo is both a cryptocurrency and a decentralized exchange launched in 2016 that aims to provide blockchain solutions for businesses and individuals. Their Antara framework includes tools for developing a customizable Smart Chain on top of the platform's blockchain, that operates independently of other chains but within the Komodo ecosystem. It provides an open API for building decentralized applications and works on developing atomic swaps as one of its newest features.
Komodo promises Bitcoin-like security through its DPoW (Delayed Proof of Work) mechanism which recycles Bitcoin's hash rate and creates backups of the blockchain data, i.e. it makes the data immutable.
NKN
NKN is a "New Kind of Network", launched in 2018, with the goal of motivating users to lower bandwidth wastage by renting it from other users and sharing connectivity. They believe in the idea of a completely decentralized Internet where everyone can benefit from the secure, cost-effective, and widely accessible network.
A proof that a lot of people believe in the potential of NKN is the fact that the company managed to raise $12 million in the ICO after its launch and used this money to further develop the Proof of Relay consensus mechanism that's going to outperform Bitcoin's PoW. In the last couple of months, the coin was adopted by major crypto exchanges like Bittrex, Upbit, IDEX, Houbi, and one of the most popular ones, Binance. This has greatly increased the asset's liquidity.
V-ID
V-ID is a subsidiary of WIDIDI that found its way to the public in 2017. It's a blockchain-based platform built with the purpose of tackling fraud in digital documents. This is done by creating a fingerprint for each document that's stored on the blockchain. To verify the document, users need to have V-ID tokens in their digital wallets. This can be applied to different types of documents, from certificates to invoices, even firmware software.
The year 2019 was a prosperous one for the currency as it was listed on some well-known exchanges and it has been adopted by over 40 clients already. It remains to be seen what 2020 has in store for V-ID but there's no doubt we will hear of it more.
Fantom
Fantom was launched in 2018, as a platform focused on facilitating the use of smart contracts and building decentralized applications. This is far from an original concept, as it was introduced by Ethereum a few years ago, and now features on other platforms too. Fantom, however, addresses some of the smart contracts' flaws such as scalability issues and cross-chain interoperability.
The Fantom Foundation believes that its innovations will revolutionize the financial industry and affect other fields like telecommunication, healthcare, logistics, electric vehicle provision, etc.
Assessing Any New Projects
So, how to make the right choice? The number one rule is to avoid purchasing a particular coin simply because of the initial hype surrounding it. Rely on nothing but facts and reliable public data.
Your research should start with the company or individuals behind your target currency. Is their identity publicly stated? What kind of qualifications do they have? You can Google them and check their LinkedIn profile to find their work bio.
What is the philosophy or ideology that drives the team? Is there an underlying problem or challenge they're trying to tackle down and offer their own solution for it? What are their short-term and long-term plans?
We hope this guide proved useful to you and we wish you the best of luck if you decide to find out for yourself what the next Bitcoin is.
Disclaimer: Digital currencies and cryptocurrencies are volatile and can involve a lot of risk. Their prices and performance is very unpredictable and past performance is no guarantee of future performance. Consult a financial advisor or obtain your own advice independent of this site before relying and acting on the information provided.