Swyftx Referral Code 2023
When you decide to open a Swyftx account, the exchange will greet you with a welcoming gesture — $20 worth of Bitcoin on your account. All you need to do is follow this link to get to the signup page and verify your Swyftx account. You don't need to deposit any funds into your account to get qualified for the bonus.

As you can see, Swyftx has anchored a champion's position on the Australian crypto scene thanks to its simplicity. To receive a welcoming bonus on Swyftx is also an easy ride, so stay on this page.
We'll provide a compact overview of Swyftx as your crypto destination and lead you to the sign-up bonus safely.
Claim $20 FREE Bitcoin 
How to Use the Swyftx Referral Code
Follow this link to get to the Swyftx Sign Up page directly. If you approach the site through our link, you'll have the promo-code automatically inserted in the Promo Code field on the Sign Up page. You only need to insert a valid email address and click on the confirmation message in your inbox.
The confirmation email will directly lead you to the Swyftx dashboard. Navigate to Profile on the left sidebar and select Verification. This process is automated on Swyftx, so there is no need for selfie uploads and live videos. You'll have to provide your mobile phone, ID number, and email. Then, the exchange will automatically process your request and confirm your identity in no time.
As a verified user, you can deposit AUD and make your first purchase. By this point, your bonus will be transferred to your BTC exchange wallet by this point. So, enjoy your trade.
What Is Swyftx?
Swyftx is a digital asset exchange with headquarters in Milton, Brisbane. It was founded in 2018 by Alex Harper and Angus Golman as a modern crypto provider to suit Australian investors.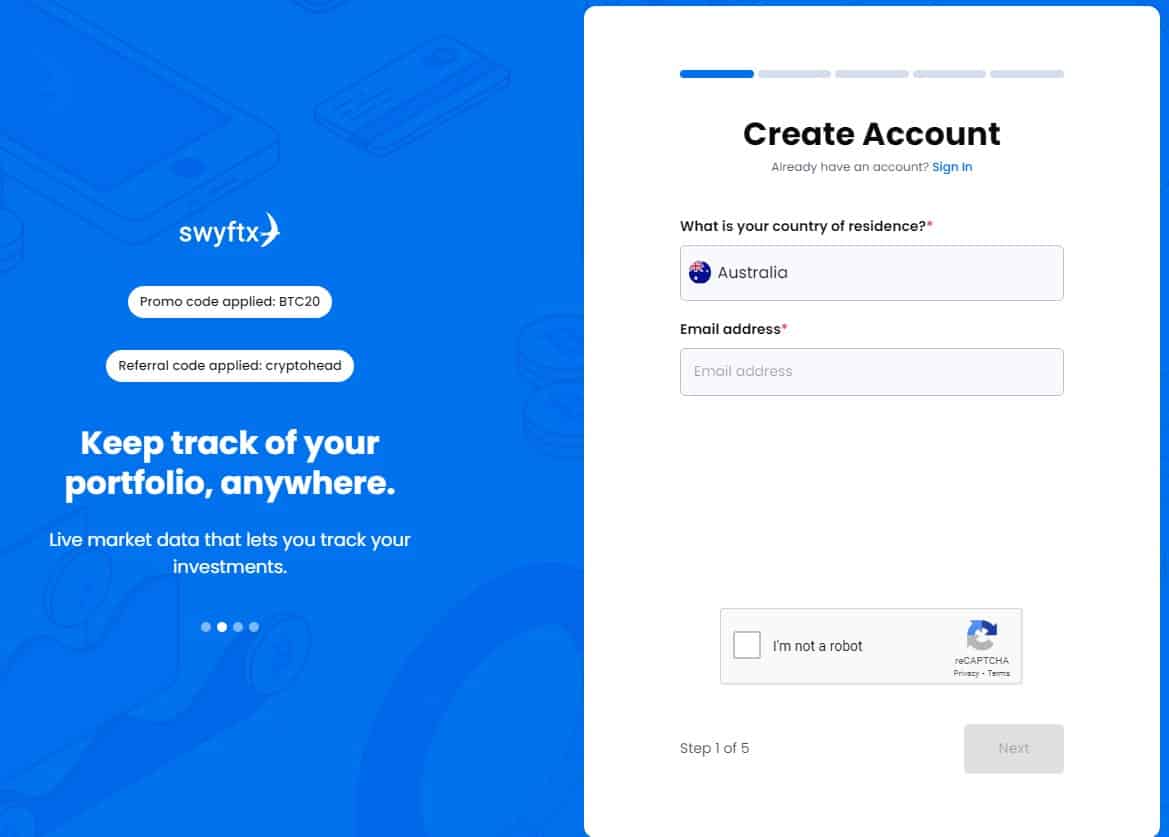 The exchange focuses on providing security and comfort in the blockchain zone by delivering a user-centered platform for trading crypto. The ease of use, combined with the highly regulated grounds and low fees, has brought Swyftx to the top of the crypto market down under. Swyftx services are also available for users located in New Zealand.
If you're an Australian resident who wants to make your first crypto move, Swyftx sounds like a natural solution. I'm here to help you complete the sign-up process with ease and claim the welcome bonus.
Swyftx Review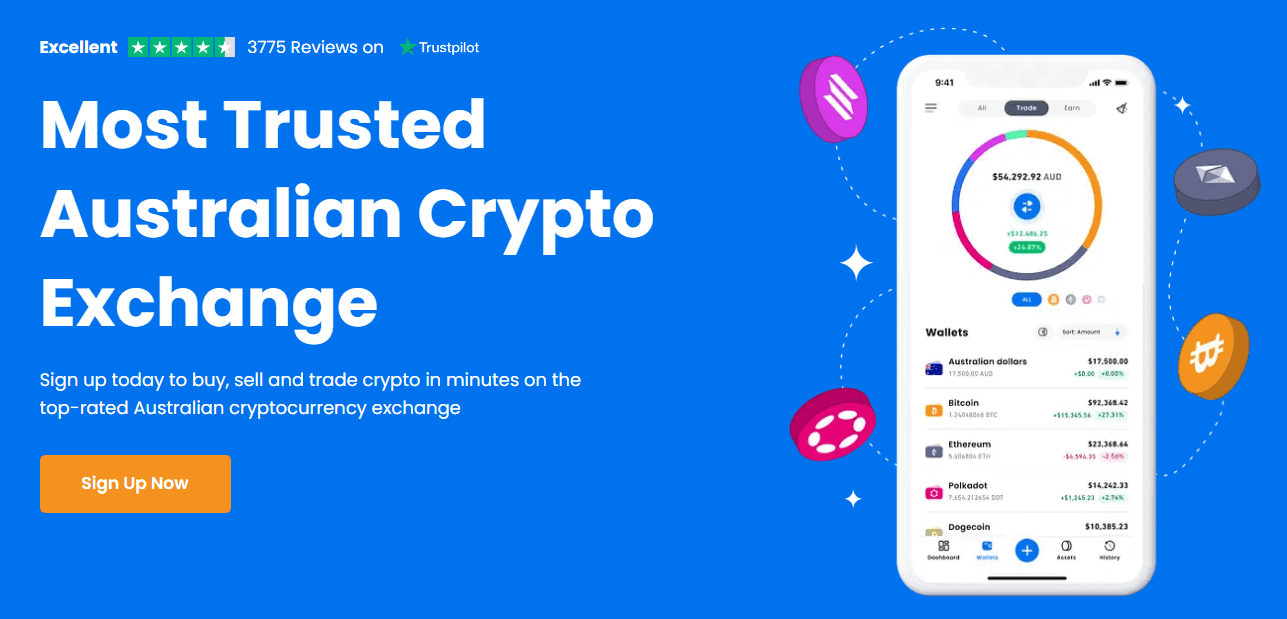 Swyftx features a well-balanced trading platform that works well for both newcomers and professional traders. While less experienced traders can place instant market orders in a few clicks, advanced audiences can make use of the sophisticated charting equipment, with adjustable settings. In addition, Swyftx enables a very handy Swap option that saves time as you can buy one and sell another coin at the same time by placing a simultaneous order.
However, Swyftx is more than just a buy-and-sell crypto platform. It offers a full package of trading functionalities to improve your overall experience. This includes perhaps the best staking offer in the Australian market with over 20 cryptocurrencies, an elegant OTC desk, bundles, a tax calculator, SMSF support, and a demo account.
Supported Cryptocurrencies
With over 320 supported crypto assets, Swyftx is one of the most coin-diverse marketplaces on the Australian crypto scene. The exchange sustains high liquidity with external sourcing from other popular crypto exchanges like Binance Australia.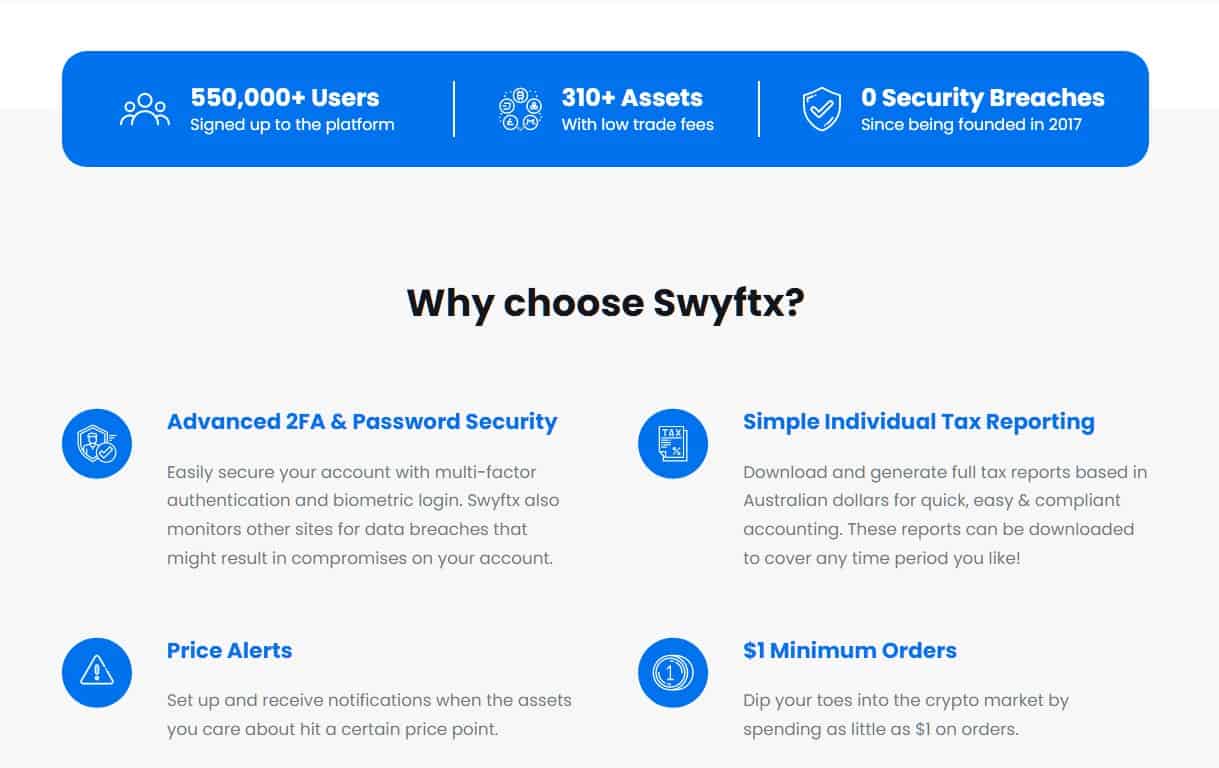 The Swyftx list of available crypto includes Bitcoin (BTC), Ethereum (ETH), Cardano (ADA), Litecoin (LTC), Dogecoin (DOGE), and other popular altcoins, plus a variety of DeFi tokens such as Aave (AAVA), Balancer (BAL), 1inch (1INCH), and 0x (ZRX). I also found the most frequently traded stablecoins on the list — Tether (USDT), Binance USD (BUSD), and USD Coin (USDC).
I can see that the team is continuously adding new projects, following the global market trends and in-demand coins.
Fees
The exchange is very transparent when it comes to fees. It charges 0.6% for all buy-and-sell activities, which might seem high for some active traders, as the industry standard levitates around 0.2%. However, the instant-market orders on Swyftx are very similar to broker-like marketplaces, which cost over 1%.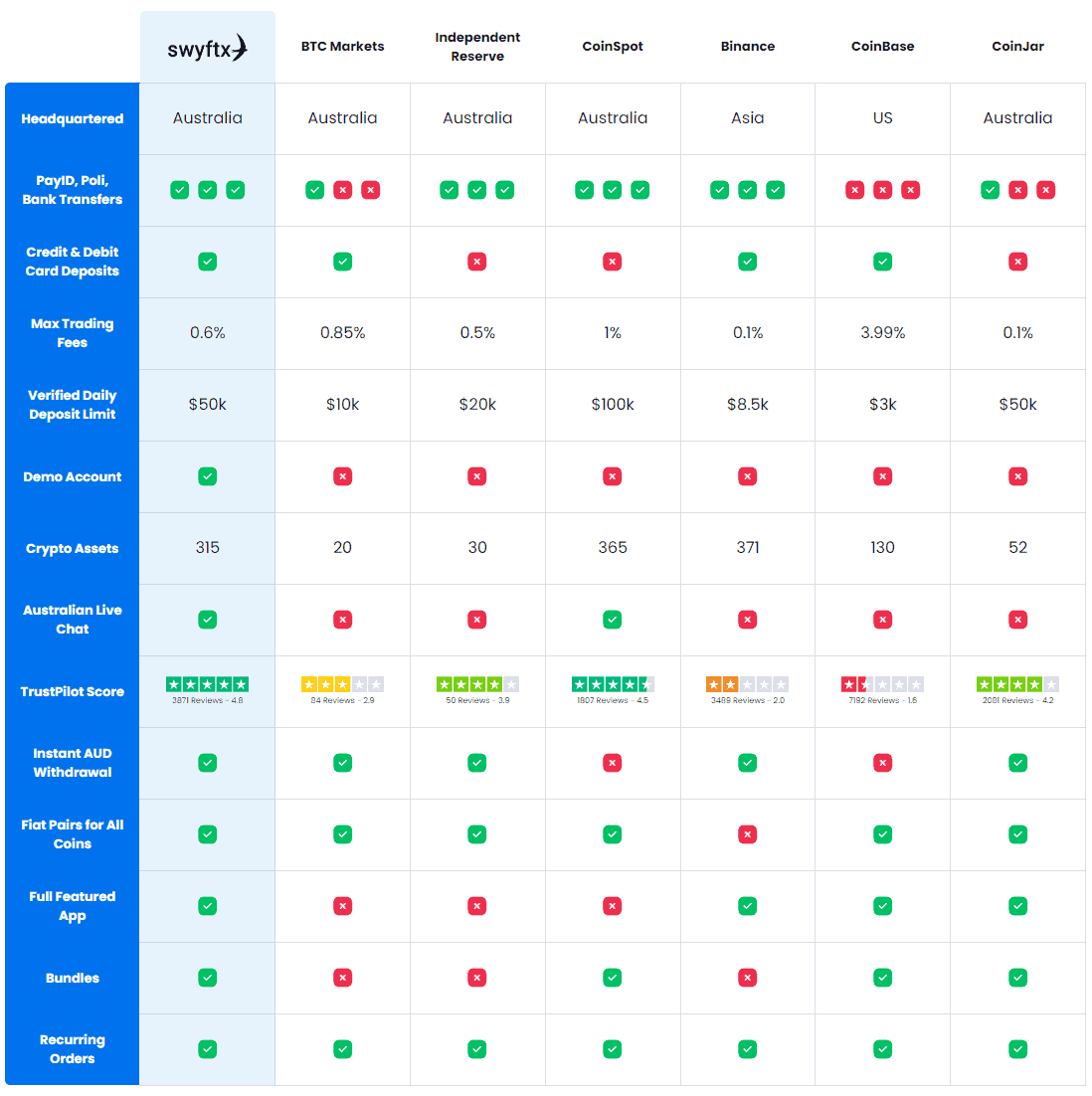 Yet, the spread is the main reason I can't place Swyftx into the rip-off exchanges. For many users, the spread comes as a hidden fee because exchanges don't usually point out the percentage difference between the buying and selling price of a particular crypto. This isn't an insignificant sum — on some markets, the spread goes up to 2.5%, but not on Swyftx. Here, you can expect a spread as low as 0.40-0.45%.
Finally, the exchange doesn't charge any crypto and fiat deposit fees. AUD withdrawals are also free, and there are no additional costs for transferring out crypto — except for the blockchain-imposed transaction fees.
Pros:
Sleek AUD deposits and withdrawals, including credit and debit card funding;
Wide choice of supported crypto;
Free testnet platform for new users;
Excellent customer support with an open phone line.
Cons:
Available only for residents of Australia and New Zealand;
No options for margin trading, derivatives trading, and DeFi.
Swyftx Referral Code Compared
Swyftx vs CoinSpot
Swyftx and CoinSpot enjoy high status in the Australian crypto community. They share the key goal in common — bringing blockchain-based trading closer to the general public under the Australian payment style.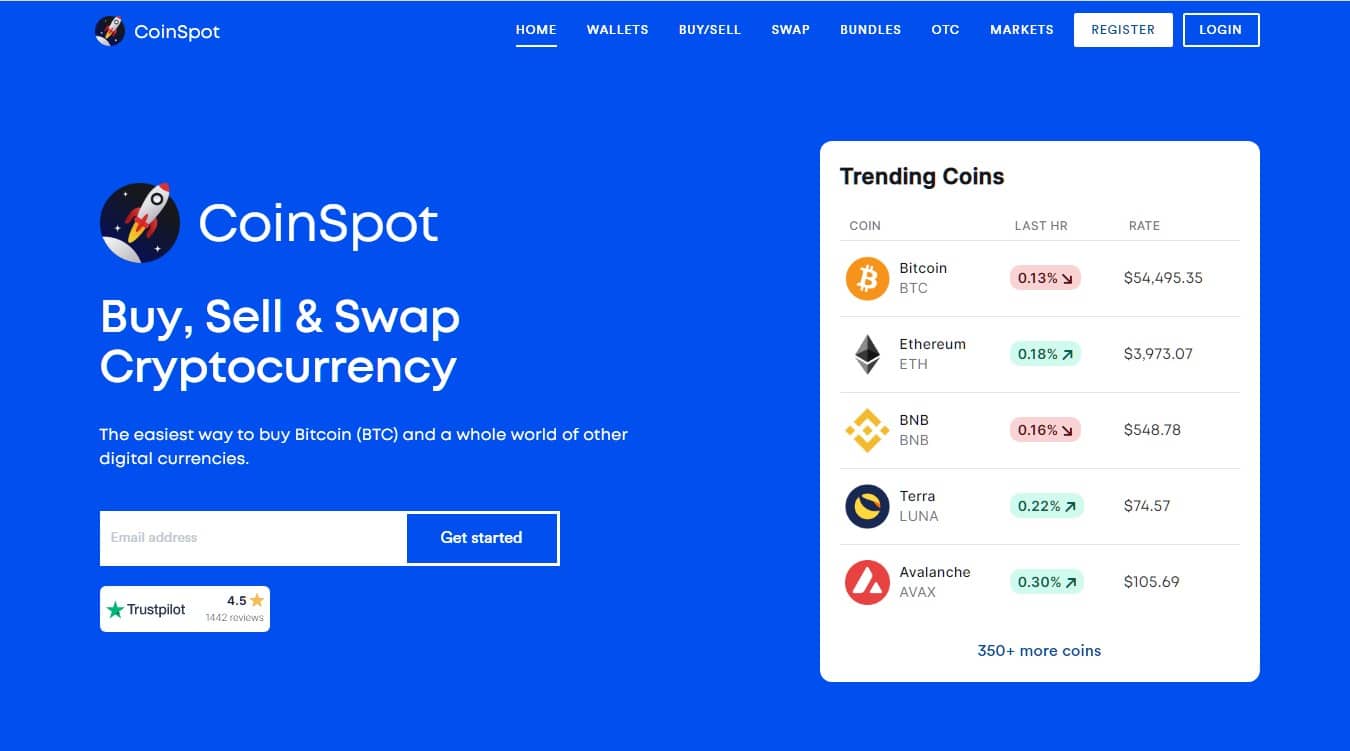 However, the exchange differs greatly in the delivery of trading models. While Swyftx offers a beginner trading platform that can be adjusted for more advanced use, CoinSpot has two separate trading models — an instant market and a trading platform.
As an overall solution, Swyftx is a better choice for me because of the sleek navigation and the lower fees. Some of the deposit methods on CoinSpot come with an added commission, and the trading fees on the instant market are relatively high. Finally, CoinSpot offers a similar bonus program, but they send only $10 worth of Bitcoin to your newly-created exchange account.
Swyftx vs Digital Surge
I can feel that Swyftx has a better credibility stamp on the Australian market than Digital Surge, even though both provide equally solid grounds for excellent user experience.
They are also very similar in the number of supported cryptocurrencies, fees, and payment methods. Yet, Swyftx offers a better package with extra functionalities and better customer support and shows higher market-cap results.
As for a welcome bonus, Digital Surge will give you $10 of BTC if you use a promo code during the sign-up process.
Swyftx vs ByBit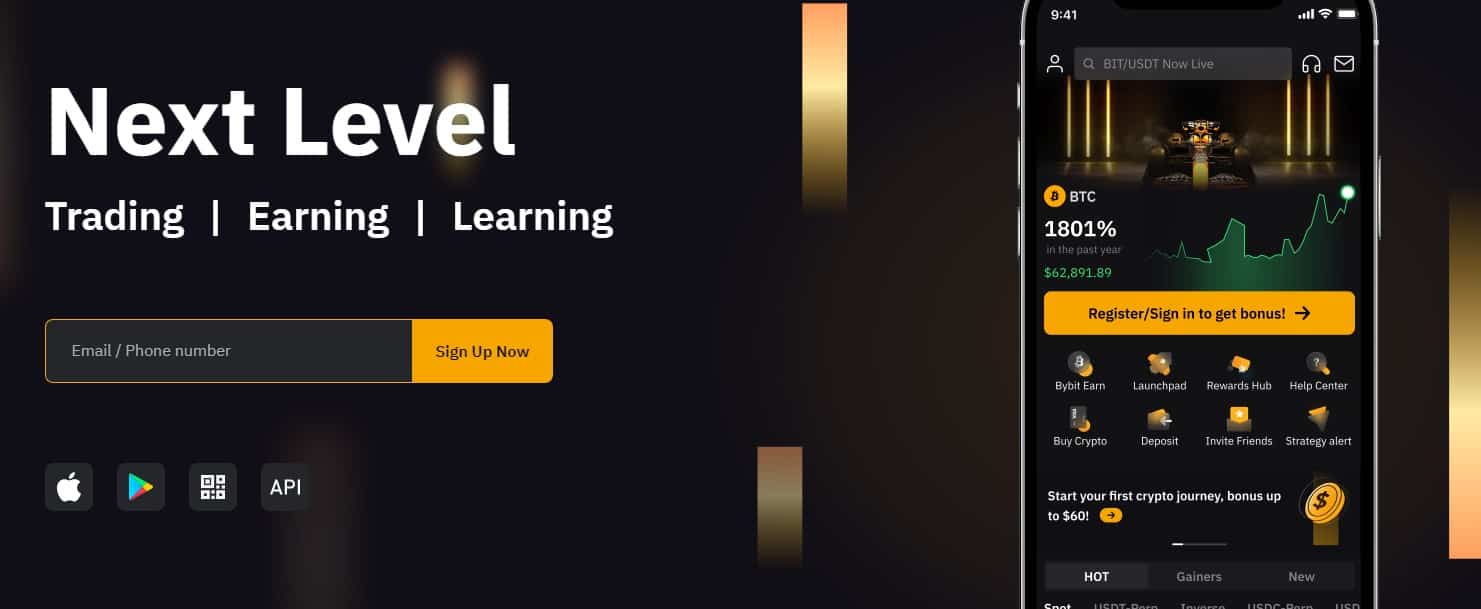 Unlike Swyftx, which operates locally and focuses on the comfort of use, ByBit targets advanced audiences by delivering a highly sophisticated derivatives platform. It offers all types of crypto-derivatives contracts at very favorable prices. This professional trading platform operates globally, but it's not available for US traders.
ByBit features an attractive sign-up program to encourage pro-traders to join the platform. By applying a referral code, you'll earn a $20 welcome bonus and get a chance to win generous rewards worth up to $4,150.
Swyftx Alternatives
Swyftx has contributed a great deal to the development of the entire crypto industry in Australia. I won't go wrong to say that it revolutionized the local market, giving users to try out more advanced trading options and strategies on a user-friendly interface. This achievement has somehow made Swyftx superior to its ancestors CoinJar and Independent Reserve and gave it a competitive edge against the new kids on the block.
FAQs
How do I claim free $20 of Bitcoin?
You don't need to meet any specific requirements to get a free $20 of Bitcoin — just sign up on Swyftx using our link to ensure that your registration starts with a promo code. After completing the verification process, your free BTC will be automatically delivered to your new Swyftx account.
Swyftx referral code or promo code, what is the difference?
Both the referral and the promo code offer a symbolic incentive as a good gesture for joining Swyftx. However, promo codes are non-transferable and can't be bartered. They are used only once and may be limited to specific affiliates, products, or merchants.
On the other hand, you can claim your unique referral code immediately after opening an exchange account. Then, you can re-send or share it on social media or on your website. In these cases, both users benefit from using the code. The referee usually gets a sign-up bonus, while the referrer gets a commission in the form of a trading-fee discount.
Yes, social media are the most commonly used channels for sharing referral codes. Some exchanges even have a direct sharing option for the most popular social media (Facebook, Twitter, and LinkedIn).
Can I use the referral code if I already have an account?
No, only new users that don't have an existing account with Swyftx can use a referral/promo code to get a bonus.
How many referral and promo codes are available for Swyftx?
Don't worry, plenty of promo codes are waiting for the new Swyftx members. You don't need to wander across the web to find a reliable one. Just follow our link and get your welcome bonus immediately after becoming a verified Swyftx user.