The Best Cryptocurrency Exchanges in Australia
Last Updated on May 14, 2021
Finding the best crypto exchange for Australia can be quite tricky these days, as there are so many options to choose from.
We've reviewed the top ones looking at factors such as ease of use, fees, trading features and customer support.
Based on our reviews, these are the top crypto exchanges for Australia:
Featured On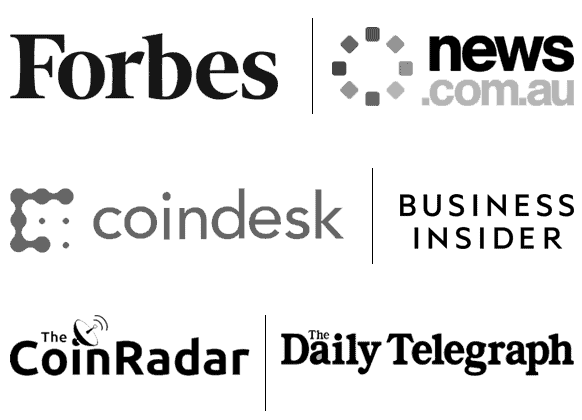 Website
Overall Rating
Location & Currency
Available Cryptocurrencies
Fees
Our Review
Visit Site

swyftx.com.au
Australia

Bitcoin
Ethereum
230+ Cryptocurrencies
Adding more regularly

0.6%
Swyftx Review
Visit Site

Get Bonus $10 BTC After Signing Up


binance.com/au
Australia

Bitcoin
Ethereum
Ripple
400+ Cryptocurrencies

0.1%
Binance Review
Visit Site

coinspot.com.au
Australia

Bitcoin
Ethereum
200+ Cryptocurrencies

1%
CoinSpot Review
Visit Site

digitalsurge.com.au
Australia
0.5%
Digital Surge Review
Visit Site

coinjar.com
Australia

Bitcoin
Ethereum
Ripple
24 cryptocurrencies in total

1%
CoinJar Review
Visit Site

independentreserve.com
Australia

Bitcoin
Ethereum
Ripple
13 cryptocurrencies in total

0.5%
Independent Reserve Review
Visit Site

etoro.com
Europe

Bitcoin
Ethereum
Ripple
3 others

Daily Fees
eToro Review
Visit Site
AFSL 491139. High risk to capital.

coinbase.com
United States

Bitcoin
Ethereum
Litecoin

4%
Coinbase Review
Visit Site

bittrex.com
United States

Bitcoin
Ethereum
Ripple
150+ Cryptocurrencies

0.2%
Bittrex Review
Visit Site

coinmama.com
Slovakia

Bitcoin
Ethereum
5 others

6%
Coinmama Review
Visit Site
We hope this detailed list has helped clarify which we believe are the preferred exchanges to use.
Our suggestion would be to pick one exchange which works for you and stick with it, it will make your life much easier. The alternative would be keeping cryptocurrencies on different exchanges which is hard to keep track of.
If you still aren't sure which Australian cryptocurrency exchange will work best for you, see our below detailed breakdowns for our recommended exchanges to help you make a more informed decision. Find out more information on our rating process.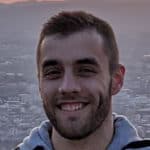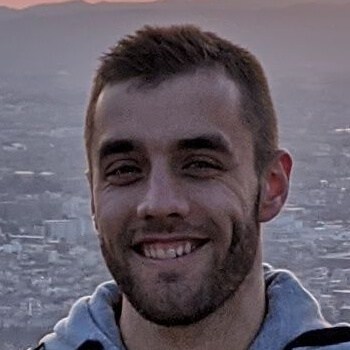 James
Crypto Head
Disclaimer: We may receive a commission for purchases made through the links on our site. However, this does not impact our reviews and comparisons. Learn more about our Affiliate Disclosure.
Disclaimer: Digital currencies and cryptocurrencies are volatile and can involve a lot of risk. Their prices and performance is very unpredictable and past performance is no guarantee of future performance. Consult a financial advisor or obtain your own advice independent of this site before relying and acting on the information provided.

Cryptocurrency Exchanges – How to find the best one
The Best Bitcoin Exchanges
When looking for the best Bitcoin exchange, you don't need a platform that supports a wide array of digital assets. All you need is a reliable platform that lets you make orders quickly and easily. The exchange should be easily-navigable and clutter-free, with a few simple trading options that focus on Bitcoin.
The best thing about Bitcoin exchanges is that they tend to offer a variety of payment methods to their customers. That's why we recommend Swyftx, an Australian brokerage that lets you make deposits and withdrawals via bank transfer, BPAY, PayID, OSKO, and POLi. Deposits are instantaneous while withdrawals usually take 5 minutes to process.
The advantage of using a local exchange is that you can pay for the services in your local currency, i.e. Australian Dollars (AUD). Swyftx accepts AUD deposits and grants AUD withdrawals. This saves you a great amount of time you would otherwise spend looking for third-party payment providers to convert your fiat currency.
If you're an experienced trader, we recommend checking out two other Australian exchanges, CoinSpot and Independent Reserve, provided you don't mind the slight learning curve that comes with using them.
The Best Altcoin Exchanges
It can be quite challenging to find an exchange that's both trustworthy and supports a large number of cryptocurrencies.
The reason for this is that popular exchanges like to play it safe by avoiding lesser-known altcoins that tend to be volatile. In the past, there have been numerous flash crash scenarios caused by the sudden price drop of a given altcoin.
Swyftx, however, manages to offer both a wide range of over 100 crypto assets, a couple of payment methods, and advanced features such as stop and limit orders. Most importantly, their services incur affordable fees unlike CoinSpot, which has an excellent choice of coins but hefty fees.
Other popular options for altcoin exchanges are Binance, Bittrex, and Kucoin. None of these exchanges are based in Australia but their services can be used worldwide. They offer a variety of coins to choose from but the only drawback is the lack of support for AUD, except for Binance which accepts AUD deposits. On Bittrex and Kucoin, you would have to make deposits and withdrawals in USD or crypto.
Unlike Swyftx, these exchanges are not recommended for beginners and should be approached carefully. Trading cryptocurrency is a risky business in itself, so definitely keep your eyes wide open when dealing with altcoins.
The Cheapest Cryptocurrency Exchanges
Novices to crypto trading usually think that the cheapest crypto exchange is the one that offers the lowest transaction and deposit fees. Although this is true in some cases, we still need to consider other important features such as spreads, exchange rates, deposit fees, and withdrawal fees, discounts, etc.
Moreover, the expenses are different if you're looking to trade cryptocurrencies rather than simply buy them. Some exchanges apply the maker and taker fee schedule that takes into account your trading volume in the last 30 days.
If you're using a brokerage, they usually add their own fee on top of the market price because the platform buys the coins beforehand and makes sure there's always enough liquidity.
Having all this in mind, we recommend using Swyftx if you're looking for a fully-fledged cryptocurrency trading platform with lots of trading options and industry average fees of 0.6%. Plus, it has amazing spreads if you're interested in buying altcoins.
For those of you keen on making crypto to crypto trades, Binance might be an even better option. Not only do their fees start at 0.1% but you can also get an additional discount if you own the exchange's native token BNB and use it to cover the transaction fees.
The Largest Cryptocurrency Exchanges
There are different metrics to observe when discussing cryptocurrency exchanges but their trading volume is one of the most important. The larger the trading volumes, the more popular and liquid the exchange is, meaning that a lot of traders are relying on the platform and purchasing or trading large amounts of crypto.
Exchanges know that traders will be looking into their trading volume which is why instances of cryptocurrency market manipulation and wash trading have become more and more common in the industry. Even information on trusted sites like CoinMarketCap should be taken with a pinch of salt.
However, there are some transparent groups of blockchain researchers, like the Blockchain Transparency Institute, whose data seems to give us relevant and genuine information on the exchanges' trading volumes.
According to their data, Binance is leading the way with the highest trading volume of over 2 billion US dollars per day! Coinbase Pro, another popular platform that we recommend for Australian traders, is also among the top five largest crypto exchanges with a daily trading volume of almost 150 million USD. These numbers tell us a lot about the popularity of crypto trading in general.
The Most Popular Cryptocurrency Exchanges
What should an exchange offer in order to become popular with customers around the world? First of all, it should support at least a couple of cryptocurrencies, preferably the most prominent ones, and a variety of payment options including bank transfer and credit debit card. The fees have to be reasonable and competitive.
A popular exchange has high-level security measures and a responsive customer support team. Although there are many traders who are reluctant to disclose their real identity online, the most popular exchanges are usually the ones that perform KYC verification checks as part of the registration routine and comply with AML policies set by financial regulators.
In Australia, the most popular cryptocurrency exchange is Swyftx. The platform has been registered with ASIC as a proprietary company and fully adheres to regulations set by AUSTRAC, an Australian government financial intelligence agency.
Even though it's hard to estimate the real popularity of a given exchange, we can also look at the number of website visits as another useful indicator. According to the Blockchain Transparency Institute and Similarweb, the most-visited exchanges at the moment are Coinbase and Binance. In addition, most crypto trading bots only support the most popular exchanges.
The Best Cryptocurrency Trading Platforms
A proper trading platform should be very liquid in order to pay current debts and liabilities, and address the order demand of its customers. It should offer a variety of trading tools and features, ranging from basic to advanced if it wants to cater to the needs of a diverse clientele.
Some trading options that are popular with cryptocurrency traders are margin trading (preferably with higher leverage, e.g. 100x), futures and options, integration of crypto trading bots, etc.
The best crypto trading platform on our list is eToro, a brokerage that apart from crypto trading focuses on ETFs, CFDs, stocks, indices, and commodities as well. It includes exciting features like the Copy Trade that observes and emulates the trading practices of other traders to help beginners devise their own strategies. It's a real heaven for advanced traders as it offers margin trading, derivatives, and shortings.
When talking about crypto margin trading, Binance is the most popular! The platform offers up to 125x leverage, compared to Kraken that offers only 5x. On the other hand, this exchange supports investing in futures with up to 50x leverage on returns. It's important to look at all the exchanges and what they offer to find the best crypto exchange for margin trading.
The Safest Cryptocurrency Exchanges
There are two levels of security that every single exchange should invest in: platform and account security.
Platform security demands from the exchange to obtain a license and comply with the regulations set by a financial authority in relation to their Anti-Money Laundering (AML) and Combatting the Financing of Terrorism (CFT) policies. An exchange that has high-level platform security uses strong data encryption and cold storage for the customer and operational funds.
Account security, on the other hand, refers to safety features like two-factor authentication, confirmation emails, withdrawal address whitelist, and other lock settings for utmost protection.
As mentioned above, Swyftx is registered with both ASIC and AUSTRAC and has never been hacked. Users can activate multi-factor authentication and store their funds in their native wallet. Similarly, CoinSpot has never suffered a major security breach and, in March 2020, it became the first Australian exchange to be awarded an ISO27001 security certificate.
Cryptocurrency Exchanges That Don't Require ID
Even though most popular traditional exchanges require their users to perform a KYC check (verification process) and provide a government-issued ID to verify their identity before they start trading, plain crypto to crypto trading can be done without ID if you know the right exchanges.
This can't be avoided when depositing fiat currencies or making withdrawals because the user links his/her bank account or credit card/debit card which includes his/her credentials.
The most widely-used exchanges that require no ID are decentralized or peer to peer exchanges such as Paxful and LocalBitcoins. Both platforms are Bitcoin exchanges that connect buyers and sellers and let them agree on the trade among themselves. Paxful also has the option to buy cryptocurrency using PayPal which is popular among many users.
You don't need an ID to register and create your account. Unless that particular seller asks to see your ID, you're not required to verify your identity to complete the trades. On LocalBitcoins, you're allowed to purchase up to 1,000 EUR worth of BTC per year and stay anonymous. Similarly, Paxful has a limit of $1,500 in trade volume.
Binance and Kucoin are both crypto to crypto exchanges where you don't have to provide an ID to trade. However, the withdrawal limit without KYC is only 2 BTC per day.
Cryptocurrency Exchanges That Let You Pay With Cash
If you want to purchase cryptocurrencies using a cash deposit, you can choose between using a Bitcoin ATM, making a trade on a peer to peer exchange, or using an exchange that allows you to purchase crypto with vouchers or prepaid cards.
Bitcoin ATMs are a really useful way to buy Bitcoin when you're traveling or lack Internet access.
The second option is to use a peer to peer exchange like Paxful where it's quite common to find a seller that will accept to meet with you in person and to whom you can pay in cash. In these cases, always agree to meet at a public place so that both of you feel more comfortable and safe.
Exchanges such as Bitit which integrates with leading OTC brokers and CoinLoft both allow users to purchase a prepaid card with cash from a grocery store and later on use the card to buy BTC from their website.
Finally, CoinSpot offers the option to go to the bank and make a cash transfer over the counter to the exchange. For now, though, this feature only works if you pay through Westpac.
Best Non-Custodial Cryptocurrency Exchanges
Non-custodial cryptocurrency exchanges seek to address and solve the shortcomings of their more popular opponent – the custodial crypto exchanges. The main challenge is protecting both users' data and funds, something that custodial exchanges have failed to do in the past.
Most of these exchanges have privacy issues and have been subjected to numerous security breaches and information or money thefts. One of the reasons for this is the fact that they store users' private keys online. In case they get hacked, consider your funds lost forever.
On the other hand, non-custodial exchanges put you in charge of your funds. It's up to you as a trader to find a secure digital wallet or hardware device to store your private key in. They only send your cryptos to the wallet address you've provided them with.
If you already have a safe wallet for your key, our team recommends using Coinmama as a number-one non-custodial exchange. The platform has been registered as a money service business with FinCEN in the States and strictly follows its regulatory framework. One potential drawback – Coinmama charges expensive fees compared to the industry average.
Another popular option is the peer to peer exchange ShapeShift, headquartered in Switzerland.
Best Decentralized Cryptocurrency Exchanges
The main difference between a centralized and decentralized exchange (DEX) is that the former has a central authority in charge that oversees and facilitates customers' transactions, while the latter functions on the basis of a peer to peer network using blockchain technology. We've done a lot of research into the best decentralized crypto exchanges on offer, so if you want a more in-depth breakdown you can check our dedicated page.
On decentralized exchanges, users can reach out among themselves, find the right buyer/seller, agree on the payment method that works best for both of them, and complete the order.
In the last couple of years, we've seen a rise in these platforms and protocols. Some of them have a specific purpose and target coins such as the 0x protocol, a technology built on top of Ethereum's blockchain for ERC-20 tokens. Airswap is a similar Ethereum-based DEX.
For a decentralized exchange with a more general purpose, you can check out Waves, a popular option for those interested to trade WAVES, BTC, or other digital coins issued on their platform.
Next, we have Bisq, a decentralized Bitcoin exchange that allows users to purchase BTC with their national currencies without having to reveal any personal information. However, at least for now, completely decentralized exchanges such as Bisq have low liquidity and take longer to process the orders.
Alternative Exchanges That Didn't Make Our List
There are a number of digital currency exchanges that didn't quite make our list but we wanted to give an honorable mention to these popular international crypto exchanges.
CEX.io, one of the oldest Bitcoin exchanges in the world, is quite popular in the UK. Bitstamp, which started in 2011, is said to be one of the longest-running exchanges. It predominantly operates in the EU but isn't massively popular. Poloniex is widely known but falls short on customer service and has survived a security breach in 2014. Even so, there are still many people that use this exchange.
Changelly has been gaining a lot of traction over the last few years but has quite high fees. Gemini is a really large exchange, especially in the US, founded by the Winklevoss twins, but it isn't ideal for Australian users. Bitmex is a large exchange focused on margin trading but as margin trading is more of an advanced feature, it hasn't been featured on our Australia top list.
Frequently Asked Questions
Is Bitcoin taxed in Australia?
Yes, trading and holding Bitcoin is taxed in Australia. At the time of writing, depending on the frequency of trading, you can be classified as an investor or a trader, each of which comes with different tax obligations and how taxes are calculated. But there's much more to it, so check with your financial advisor or accountant for more information.
How do I get Cryptocurrency in Australia?
You can get cryptocurrency in Australia through crypto exchanges. Just like stock exchanges, these are platforms you can sign up with, deposit AUD into your account, and start buying and selling your favourite digital currencies.
What's the best site to buy Cryptocurrency?
The best site to buy cryptocurrency is, in our opinion, Swyftx. They have 100+ cryptocurrencies to choose from and the setup is pretty easy. That being said, definitely have a look at our full comparison of the best Australian crypto exchanges for more information on the options available.
Can I invest my Superannuation in Cryptocurrency?
The short answer is yes, it's becoming very easy to do this in Australia with a Self Managed Super Fund (SMSF). We have a page dedicated to self-managed super funds using cryptocurrency which you can read up on and decide if it's something that is worth considering.
Can you use Coinbase in Australia?
Currently you can use Coinbase in Australia to buy digital currencies, however the platform does not allow you to sell it at the moment. Coinbase has said they are working on bringing more functionality to the platform for Australians but it seems unlikely to happen anytime soon due to complications with Australian law. Coinbase was founded in 2012 and has been one of the main Cryptocurrency trading exchanges in the world, however they've been slammed by bad press and currently only have 3 coins available on their platform which is why we wouldn't recommend them for Australians.
What is a crypto wallet?
A cryptocurrency wallet allows you to send, receive and store your coins in a safe digital environment. In most cases the Cryptocurrency will have a dedicated wallet that you can use to store your coins. Other options include storing your coins on an exchange, a third party wallet or a hardware wallet.
There are multiple types of crypto wallets which you can read more about here. We would always advise against leaving Cryptocurrencies on exchanges purely because of history and the risk of the exchange shutting down or something going wrong is too high. On our site we suggest using a hardware wallet as it is the safest method of storing your crypto assets.
Is CoinSpot a wallet?
CoinSpot does include a wallet on their platform as most exchanges do, you can send, receive and store your coins using their multicoin wallet. All of their Cryptocurrency reserves are stored in escrow so there is less risk of something going wrong. The CoinSpot wallet is very easy to use which is why it is our recommended exchange for Australian users.
One of the great features is that it allows you to easily swap, sell or send your digital assets. CoinSpot's platform is the most versatile exchange that we have used and perfect for beginner users.
Which was the first Cryptocurrency?
The first decentralised Cryptocurrency was Bitcoin, invented in 2009. It was ground breaking technology and aimed to create a more anonymous environment for the internet, it initially got used for illegal activities and a method to store wealth in a digital form. However, this was never it's intended use and it's only in the past few years that the real value of Bitcoin and Cryptocurrency general is being realised.
Who invented Cryptocurrency?
Cryptocurrency was invented by an incredibly talented computer scientist and Cryptographer, Satoshi Nakamoto. To this day nobody knows who this person is but they authored the original Bitcoin white paper and created the original code.
Satoshi Nakamoto was active in the development of Cryptocurrency until late 2010 and hasn't contributed since. Currently, the only assumed facts about Satoshi Nakamoto is that he is Japanese and was born in 1975. It's possible that this mystery will never be solved and Nakamoto will never reveal his true identity.
Are Cryptocurrency Exchanges Safe?
Cryptocurrency exchanges always come with risk, there have been plenty of horror stories over the years about dealings with exchanges and it's one of the main reasons adoption hasn't grown as fast as it could. Exchanges have been known to shut down and users lose all of their digital assets.
However, the environment we are in today is very different and this is becoming far less common with a crackdown on regulation all over the world. Even so we still highly recommend not leaving your digital assets on an exchange and would instead recommend keeping it on a hardware wallet.
Where should I store my Cryptocurrency?
This question really depends on how actively you plan on buying, selling and swapping your Cryptocurrencies. Whenever you send your coins to another platform you'll pay a fee so it can be cumbersome to constantly send your funds around.
If you are planning to trade on a daily basis it would be easiest to leave the assets you are trading on an exchange so you can easily swap them around. However, if you are looking for a more long term solution then a hardware wallet is a much better option.