Best Cryptocurrency Exchanges in Australia 2022
Last Updated on January 1, 2022
Finding the best crypto exchange in Australia can be tricky these days, as there are so many options to choose from.
We've reviewed and ranked the best ones looking at factors such as ease of use, fees, trading features, customer support, and more.
Top cryptocurrency exchange in Australia
Based on our research, these are the best Australian crypto exchanges:
Website
Overall Rating
Location & Currency
Available Cryptocurrencies
Fees
Our Review
Visit Site

swyftx.com.au
Australia

Bitcoin
Ethereum
300+ Cryptocurrencies
Adding more regularly

0.6%
Swyftx Review
Visit Site

Get Bonus $10 BTC After Signing Up


coinspot.com.au
Australia

Bitcoin
Ethereum
200+ Cryptocurrencies

1%
CoinSpot Review
Visit Site

digitalsurge.com.au
Australia
0.5%
Digital Surge Review
Visit Site

coinjar.com
Australia

Bitcoin
Ethereum
48 cryptocurrencies in total

Varies
CoinJar Review
Visit Site

binance.com/au
Australia

Bitcoin
Ethereum
Ripple
400+ Cryptocurrencies

0.1%
Binance Review
Visit Site

independentreserve.com
Australia

Bitcoin
Ethereum
Ripple
13 cryptocurrencies in total

0.5%
Independent Reserve Review
Visit Site

kraken.com
United States

Bitcoin
Ethereum
55+ Others

0.26%
Kraken Review
Visit Site

coinbase.com
United States

Bitcoin
Ethereum
Litecoin

4%
Coinbase Review
Visit Site

bittrex.com
United States

Bitcoin
Ethereum
Ripple
150+ Cryptocurrencies

0.2%
Bittrex Review
Visit Site

coinmama.com
Slovakia

Bitcoin
Ethereum
5 others

6%
Coinmama Review
Visit Site
We hope this detailed list has helped clarify which we believe are the most reliable cryptocurrency exchanges to use.
Our suggestion would be to pick one exchange which works for you and stick with it, it will make your life much easier. The alternative would be keeping cryptocurrencies on different exchanges which is hard to keep track of.
If you still aren't sure which Australian cryptocurrency exchange will work best for you, see our below detailed breakdowns for our recommended crypto exchanges to help you make a more informed decision. Find out more information on our rating process.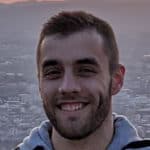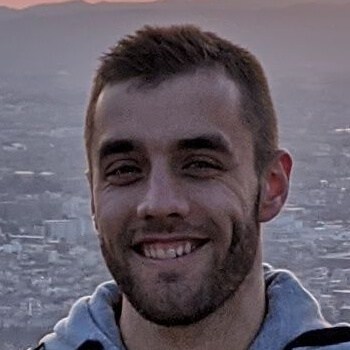 James
Crypto Head
Disclaimer: We may receive a commission for purchases made through the links on our site. However, this does not impact our reviews and comparisons. Learn more about our Affiliate Disclosure.
Disclaimer: Digital currencies and cryptocurrencies are volatile and can involve a lot of risk. Their prices and performance is very unpredictable and past performance is no guarantee of future performance. Consult a financial advisor or obtain your own advice independent of this site before relying and acting on the information provided.
Disclaimer: We may receive a commission for purchases made through the links on our site. However, this does not impact our reviews and comparisons. Learn more about our Affiliate Disclosure.
Our Recent Crypto Research
We have recently published a research piece about Crypto Crime! How have crypto crime rates changed over time?
"As the popularity of trading in cryptocurrencies has increased worldwide, the level of crypto-related crime has also increased exponentially. Reports of crypto-related fraud and scams being run by criminals have been reported to authorities across the world, and as such, traders will have to be more aware of them."
View Full Report

How to Choose a Cryptocurrency Exchange
There are a number of things you should pay close attention to when looking for the best cryptocurrency exchange on the market. Here are some pointers to get you started.
Processing Times
Remember that you'll deal with processing times at several stages during the process of trading cryptocurrency. Every time you join a regulated crypto exchange for the first time, you'll have to undergo a process of identity verification. The exchange might need up to several days to process the submitted documents and confirm your account unless there's an option for automated verification, which can be a real time-saver and allow you to start trading immediately.
Deposits can also take some time to get delivered to your exchange account. The general business rule — a fast service is never cheap — applies equally to the crypto industry. Depending on the bank, wire deposits can "travel" for days to your exchange account and that's why users are massively turning to instant credit/debit card payments even though they're drastically more expensive than bank transfers in the crypto pay-roll system.
However, the term processing times mainly refers to the time the blockchain network needs to process, validate and register the transaction. The efficiency, in this case, depends on the current traffic and the network itself. For example, the average processing time on the Bitcoin blockchain is 78 minutes, Ethereum's average is 6 minutes, Litecoin and Monero take 30 minutes, while EOS processes the transactions in around 1.5 seconds.
Ease of Access
The word "ease" isn't the first association that comes to the mind of an average consumer when talking about digital assets management. Thereby, the battle for the best exchange would eventually be won by the platform that has good UI and clear access, rather than a highly advanced trading interface. This includes support for different browsers (web-based platforms) and operational systems (mobile/desktop apps), smooth and quick login, a dashboard with easy navigation, and minimum technical issues.
A seasoned trader will definitely prefer a highly illustrative trading view to an uncluttered interface but the majority of the target audience still consists of non-tech-savvy enthusiasts who're taking their first step towards the crypto world and for them, ease of access is crucial.
Payment Methods
A good entry-level crypto exchange will allow users to choose a payment method that suits their individual trading preferences.
Generally, the most convenient way to make a seamless deposit is to link your bank account with the exchange account. Besides the regular bank transfers, the majority of exchanges in Australia support e-payment processors like PayID, POLi, or Osko by BPAY that enable nearly instantaneous account funding.
Moreover, due to the huge demand, a growing number of exchanges have started to accept credit/debit cards payments as they provide instant purchases in no time.
Alternatively, you'll find — here and there — PayPal and Flexepin vouchers on the list of payment options but these methods haven't reached a level of general acceptance among the Australian crypto community yet.
Type of Trading
Crypto exchanges typically offer one of the following two types of trading: fiat-to-crypto trading and crypto-to-crypto trading. The former is perfect for anyone who wants to trade the BTC/AUD trading pair, while the latter works best for someone who likes to speculate on crypto price fluctuations and capitalize on the difference in prices between two or more crypto assets (e.g. BTC/LTC, ETH/XRP, etc).
User-Friendliness
It's important to find a platform that's suitable for your level of expertise. Newbies need an intuitive, straightforward interface where they can easily get around and place a simple buy/sell order.

Seasoned traders would benefit from an advanced trading platform with more complex charts and technical indicators that they can use to customize their orders. The exchange should support things like margin trading (trading with borrowed funds) and advanced order types: market, limit, stop-loss, fill or kill order, etc.
Supported Cryptocurrencies
Make sure the exchange you choose supports your target cryptocurrency. By now, the market has over 1,000 different crypto tokens, which means that no platform is able to list all of them.

Some crypto exchanges stick to the most prominent cryptocurrencies like Bitcoin (BTC), Ethereum (ETH), Litecoin (LTC), Stellar (XLM), and Bitcoin Cash (BCH) because their demand is always on the rise or at least stable and liquid enough. Other platforms, on the other hand, support up to 200 crypto assets, stablecoins, and DeFi tokens (e.g. ERC-20 tokens).
Deposit & Withdrawal Methods
The number one reason why we recommend local crypto exchanges is because they offer a range of AUD deposit methods such as POLi, PayID, BPAY Osko bank transfers, regular bank transfers, and card purchases. While most deposit methods are free, credit or debit card deposits incur higher fees for convenience.
When it comes to withdrawals, always double-check whether you can make withdrawals to your bank account in Australian dollars and the fees and limits for these transfers.
Trading Fees and Exchange Rates
A lot of crypto traders only focus on deposit and transaction fees when trying to determine whether the exchange is cheap or not. However, you should also take into account withdrawal fees and spreads, i.e. the difference between the buy and the sell price. Most platforms keep spreads a secret and display the final price without informing the traders that it's actually higher than the market rate.
On the other hand, there's no universal rate for a given cryptocurrency because buyers and sellers influence the prices themselves.
Limits
This category refers to limits such as the minimum or maximum amount of funds you can deposit into your account to purchase cryptocurrency or the minimum/maximum amount of cryptocurrency you can buy/sell per day. Most exchanges also have a limit on daily and monthly withdrawals based on your level of verification. For instance, on Binance, if you don't verify your account, you'll only be able to withdraw 2 BTC per day.
Loyalty Programs and Discounts
Some exchanges offer discounted fees to traders who own their native cryptocurrency. Take Binance, for example. If you pay the fees in BNB (the platform's native token), they give you a 25% discount! Also, most trading platforms use a scaled fee structure that rewards high-volume traders with lower trading fees.
Another way to gain access to discounts and VIP services is to join a loyalty program hosted by the exchange or get a referral link. There are also platforms that share a percentage of their daily trading fees with loyal customers.
Liquidity
High liquidity is synonymous with high trading volumes. If an exchange provides high liquidity, then you don't have to worry about delays in processing orders or whether or not there will be any order at all for the coins you wish to buy. Liquid exchanges are always able to match incoming buyers with sellers and vice versa. In order to be sure that the platform you like has the right level of liquidity, take a look at its order books before you register an account.
Account Verification Process
One of the first requirements of local financial regulators is for registered crypto exchanges to adhere to Anti-Money Laundering (AML) and Counter-Terrorism Financing (CTF) policies. And how do platforms achieve that?
They require all new users to verify their identity by completing a Know Your Customer (KYC) check and providing the following information: full name and address, phone number and email address, a scanned copy of an ID, and sometimes even a bank statement.
Security Features
Security is crucial when transferring money over online platforms. Therefore, don't forget to check whether the exchange includes a two-factor authentication option or whether or not it stores customer funds in offline wallets (cold storage). How are your private keys secured? Is there an option to create a withdrawal address whitelist and protect your account from unauthorized IP addresses?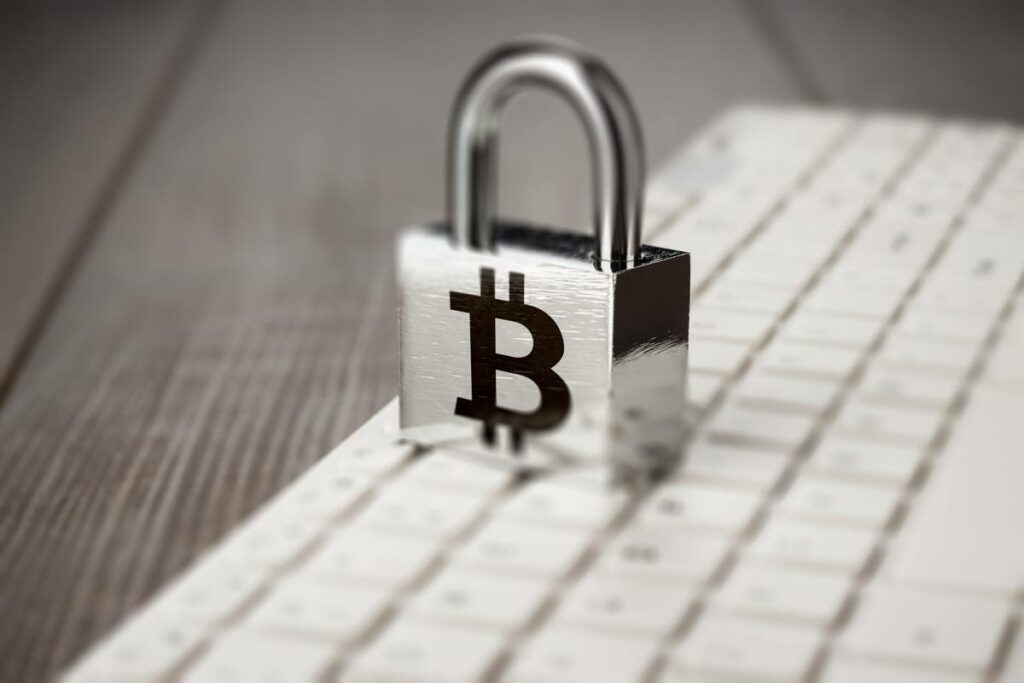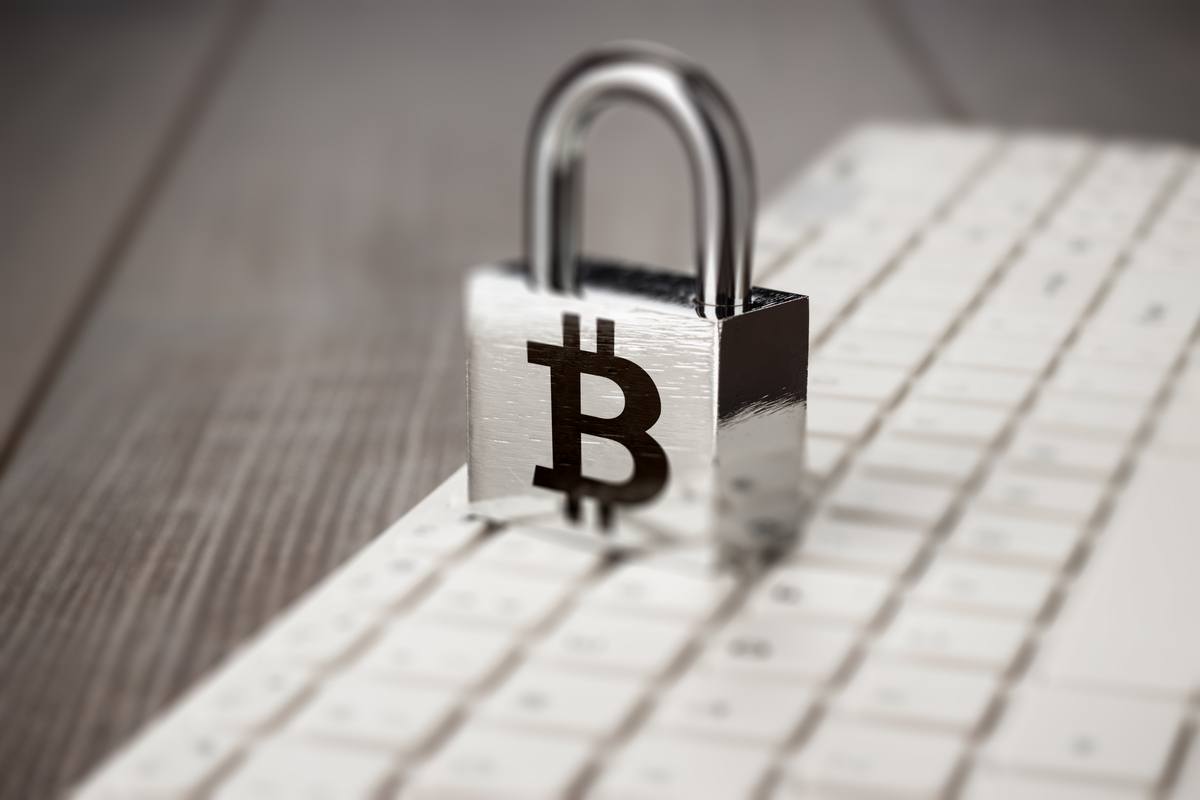 Does the exchange use strong encryption and do you start using the exchange immediately or do you have to pass a KYC check first? Finally, are your funds fully, partially, or not at all insured?
Customer Support
The first thing that users review about a given platform is the responsiveness of their support team. No one wants to wait for days to get a simple issue fixed with their account or transactions. Visit the exchange's website to check what support channels they offer (email tickets, live chat support, or a separate phone line).
Are their agents available 24/7 or only during business hours? Does the exchange offer multilingual support and a knowledge base/FAQ section with detailed guides on how to use the platform's services?
Reputation & Reviews
Another useful thing that you can do before you make your final decision is to read some user reviews online on crypto forums. This can tell you a lot about the reputation of the exchange and whether or not it has earned the trust of its customers. Online reviews are probably the quickest way to discover and weigh out both the upsides and downsides of the platform.
Is It a Regulated Exchange (in Australia)?
Local crypto exchanges as well as international ones that want to operate on the Australian market need to register with AUSTRAC or the Australian Transaction Reports and Analysis Centre and strictly follow its guidelines. International platforms typically answer to additional regulatory bodies which is why some features might not be available for Australian traders. For instance, Aussies can buy cryptocurrency on Coinbase, but they can't sell it or trade it.
Cryptocurrency Exchange Types
Let's take a look at the four most common types of cryptocurrency exchanges available in Australia and help you decide which one is the best fit for you.
Cryptocurrency Broker
We'll start off with the most beginner-friendly one. A cryptocurrency broker is a type of platform that lets you make instant buy or sell orders simply by choosing your target crypto asset and inserting the amount you want to buy in exchange for a fiat currency (in this case AUD).
One such example of a crypto broker is Swyftx which pools in the best orders from the most popular exchanges in the world and is thus able to keep afloat on the otherwise not-so-liquid Australian crypto market.
Crypto Exchange for Trading
The largest trading platforms, Binance and Coinbase Pro feature more advanced order types, detailed candle charts, a plethora of technical indicators, and additional services like margin trading or earning passive income from interest rates by lending your coins. Moreover, they feature an extensive coin selection and are overall more oriented towards experienced traders who want to diversify their portfolios and keep track of the latest market trends and price changes.
Crypto CFD Provider
An example of a crypto CFD provider is the international financial exchange eToro. On this platform, you can purchase Contracts For Difference or CFDs that allow you to speculate on the price of a crypto asset without actually owning it. You can go long or short, i.e. predict that the price will go up or down and profit on the price difference.
The great thing about eToro is that it offers a demo account, so you can experiment with different trading strategies before you're ready to swim with the sharks.
Futures & Derivatives Crypto Exchanges
Like CFDs, derivatives are another type of contract for the more experienced traders. Derivatives are typically used to speculate on asset prices and derive their value from an underlying or primary asset. In the crypto world, traders use futures contracts as a form of derivatives. They agree to buy or sell a cryptocurrency for a given price at some point in the future. This type of trading is known as hedging because by setting a price limit, you're protecting yourself from volatility.
A lot of the popular crypto exchanges like Binance or Kraken offer these services, although you can also find more sophisticated platforms that focus on this type of trading only, but require more technical knowledge.
Best Crypto Exchanges List
The Best Bitcoin Exchange
When looking for the best Bitcoin exchange, you don't need a platform that supports a wide array of digital assets. All you need is a reliable platform that lets you make orders quickly and easily. The exchange should be easily navigable and clutter-free, with a few simple trading options that focus on Bitcoin.

The best thing about Bitcoin exchanges is that they tend to offer a variety of payment methods to their customers. That's why we recommend Swyftx, an Australian user-friendly brokerage that lets you make deposits and withdrawals via bank transfer, BPAY, PayID, OSKO, and POLi. Deposits are instantaneous while withdrawals usually take 5 minutes to process.
The Best Altcoin Exchange
It can be quite challenging to find an exchange that's both trustworthy and supports a large number of cryptocurrencies, as most popular exchanges like to play it safe by avoiding lesser-known altcoins that tend to be volatile. In the past, there have been numerous flash crash scenarios caused by the sudden price drop of a given altcoin.
Swyftx, however, manages to offer both a wide range of over 100 crypto assets, a couple of payment methods, and advanced features such as stop and limit orders. Most importantly, their services incur affordable fees unlike CoinSpot, which has an excellent choice of coins but charges hefty fees.
The Cheapest Cryptocurrency Exchange
To find the cheapest crypto exchange, we need to take into account not only transaction and deposit fees but also spreads, exchange rates, withdrawal fees, and discounts.
If you're looking for a fully-fledged cryptocurrency trading platform with lots of trading options and industry average spreads of 0.6%, we recommend Swyftx.
For those of you keen on making crypto to crypto trades, Binance might be an even better option. Not only do their fees start at 0.1%, but you can also get an additional discount if you own the exchange's native token BNB and use it to cover the transaction fees.
The Largest Cryptocurrency Exchange
There are different metrics to observe when discussing cryptocurrency exchanges but their trading volume is one of the most important ones. The larger the trading volume, the more popular and liquid the exchange is, which means that a lot of traders rely on the platform and purchase or trade large amounts of crypto.
According to CoinMarketCap, Binance is leading the way with the highest trading volume of over 12 billion US dollars per day! The second place is reserved for Coinbase Exchange, which has a daily trading volume of 2 billion USD. These numbers tell us a lot about the popularity of crypto trading in general.
The Most Popular Cryptocurrency Exchange
In order to be popular with traders, the crypto exchange should support at least a couple of cryptocurrencies, preferably the most prominent ones, and a variety of payment options. The fees have to be reasonable and competitive. Finally, the exchange should provide high-level security measures and a responsive customer support team.
In Australia, the most popular cryptocurrency exchange is Swyftx. The platform has been registered with ASIC as a proprietary company and fully adheres to regulations set by AUSTRAC, an Australian government financial intelligence agency.
Even though it's hard to estimate the real popularity of a given exchange, we can also look at the number of website visits as another useful indicator. According to the Blockchain Transparency Institute and Similarweb, the most-visited exchanges at the moment are Coinbase and Binance.
The Best Cryptocurrency Trading Platform
A proper trading platform should be very liquid in order to pay current debts and liabilities and offer a variety of trading tools and features, ranging from basic to advanced if it wants to cater to the needs of a diverse clientele.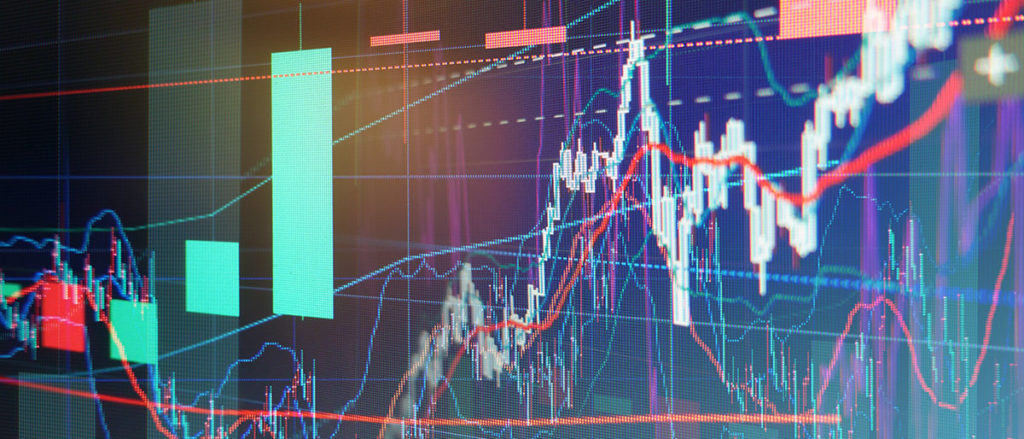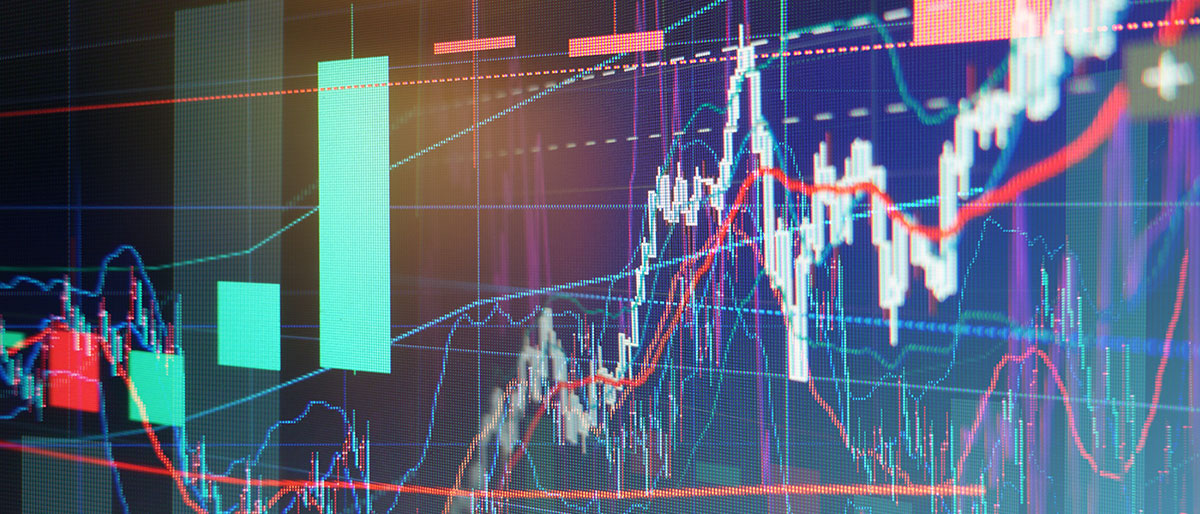 Some trading options that are popular with cryptocurrency traders are margin trading (preferably with higher leverage, e.g. 100x), futures and options, integration of crypto trading bots, etc.
The best crypto trading platform on our list would be Binance, it's also the largest exchange at the time of writing.
The Best Cryptocurrency Exchange for Safety
There are two levels of security that every single exchange should invest in: platform and account security.
Platform security demands from the exchange to obtain a license and comply with financial regulators, add mandatory KYC checks, use strong data encryption, and use cold storage for customers' funds. Account security, on the other hand, refers to safety features like two-factor authentication, confirmation emails, withdrawal address whitelist, and other lock settings.
As mentioned above, Swyftx is registered with both ASIC and AUSTRAC and has never been hacked. Users can activate multi-factor authentication and store their funds in their native wallet. Similarly, CoinSpot has never suffered a major security breach and, in March 2020, it became the first Australian exchange to be awarded an ISO27001 security certificate.
Cryptocurrency Exchanges That Don't Require ID
Even though most popular traditional exchanges require their users to perform a KYC check (verification process) and provide a government-issued ID to verify their identity before they start trading, plain crypto to crypto trading can be done without ID if you know the right exchanges. This can't be avoided when depositing fiat currencies or making withdrawals because the user links their bank account or credit card/debit card which includes their credentials.
The most widely-used exchanges that require no ID are peer-to-peer exchanges such as Paxful and LocalBitcoins. Both platforms are Bitcoin exchanges that connect buyers and sellers and let them agree on the trade among themselves.
Cryptocurrency Exchanges That Let You Pay With Cash
If you want to purchase cryptocurrencies using a cash deposit, you can use a Bitcoin ATM if you don't mind the high fees.
The second option is to use a peer to peer exchange like Paxful where it's quite common to find a seller that will accept to meet with you in person and to whom you can pay in cash. In these cases, always agree to meet at a public place so that both of you feel more comfortable and safe.
Finally, CoinSpot offers the option to go to the bank and make a cash transfer over-the-counter to the exchange. For now, though, this feature only works if you pay through Westpac.
Best Non-Custodial Cryptocurrency Exchange
Non-custodial cryptocurrency exchanges seek to address and solve the shortcomings of their more popular opponent – the custodial crypto exchanges. The main challenge is protecting both the users' data and funds, something that custodial exchanges have failed to do in the past.
Instead of storing users' private keys online as custodial exchanges do, non-custodial exchanges put you in charge of finding a secure digital wallet or hardware device to store your private key in. They only send your cryptos to your wallet address.
If you already have a safe digital wallet, our team recommends using Coinmama as a number-one non-custodial exchange. The platform has been registered as a Money Service Business with FinCEN in the States and strictly follows its regulatory framework.
Best Decentralized Cryptocurrency Exchange
The main difference between a centralized and decentralized exchange (DEX) is that the former has a central authority in charge that oversees and facilitates customers' transactions, while the latter functions on the basis of a peer-to-peer network using smart contracts.

In the last couple of years, we've seen a rise in these platforms and protocols. Some of them have a specific purpose and target coins such as the 0x protocol, a technology built on top of Ethereum's blockchain for ERC-20 tokens. Airswap is a similar Ethereum-based DEX.
You can also try Bisq, a decentralized Bitcoin exchange that allows users to purchase BTC with their national currencies without having to reveal any personal information.
Best Crypto Exchange With Low Fees
When someone says low fees, they're usually referring to trading or transaction fees. In Australia, local exchanges charge spreads on top of the trading fee, so make sure to ask for this added fee in advance as not all platforms are transparent about it. As for international platforms, Binance is probably your best choice as it charges only 0.1% per transaction. Another bonus is the fact that you can deposit and withdraw AUD via PayID, so you won't lose extra money in the conversion.
Best Crypto Exchange With Zero Fees & Commissions
Although we tend to say that there's no way you can get around crypto trading fees, there are actually platforms that instead of charging regular fees per order, offer membership tiers or cover this fee with their native token. One such exchange is Phemex which has three different Premium membership tiers and then lets these members trade for free. In order to become a Premium member, you need to pay $9.99 to use the platform for 30 days, $19.99 for 90 days, or $69.99 to use it throughout the year.
Best Crypto Exchange For Beginners
If you're looking for a beginner-friendly Australian crypto exchange that has a super intuitive interface that's easy to navigate and keeps technical jargon at a minimum, Swyftx would be our go-to. This local platform has everything you need to execute a simple buy/sell order and a few advanced features as well.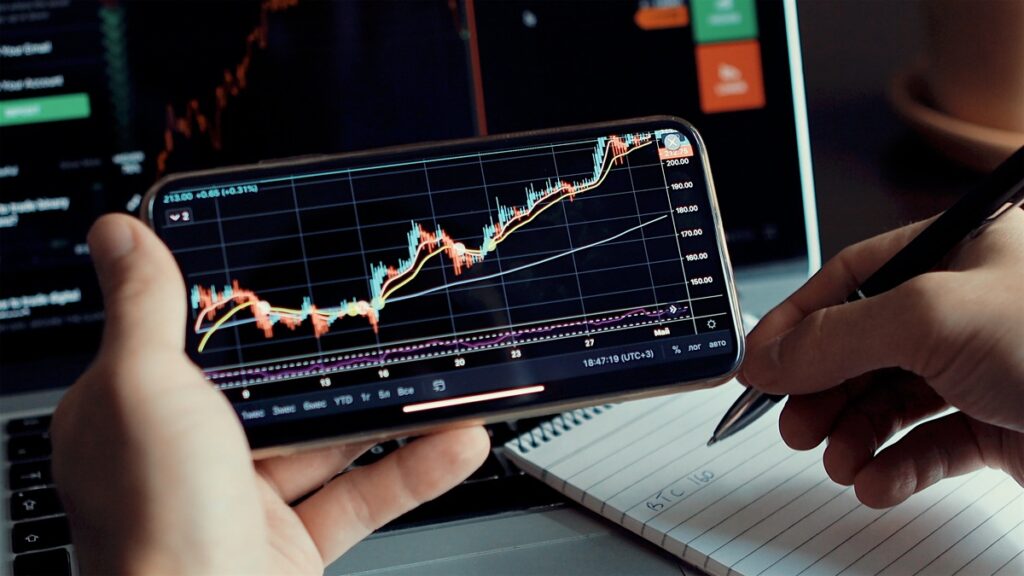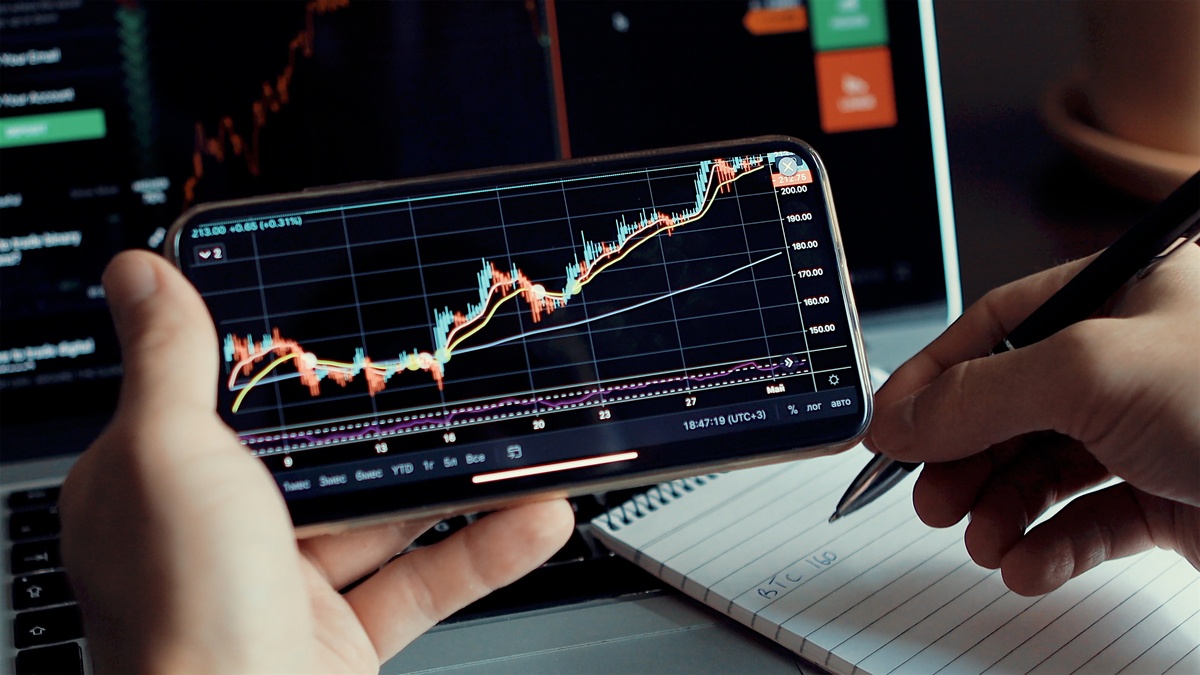 Globally speaking, Coinbase is the number one user-friendly platform whose sole aim is to make cryptocurrency accessible to the layman as well.
The Best Ethereum Exchange
Ethereum is the second-largest cryptocurrency and hence, listed on every crypto exchange that doesn't focus on Bitcoin trading exclusively. Similar to the criteria for the best Bitcoin exchange, if you're looking for a way to invest in Ethereum, you don't need a multi-currency exchange with advanced trading features. Instead, you should focus on a reliable, locally-based exchange that offers different payment options on Ethereum purchases. Swyftx definitely falls under this description as it ensures safe inter-border transactions and an opportunity to buy Ethereum through a regular bank transfer, PayID, POLi, Osko by BPAY, or a credit/debit card.
Best Crypto Demo Account to Practice Trading
You probably know that it takes a while until you start making a tangible profit from crypto trading. If you don't have prior experience with trading orders and the dynamic market flow but believe you have a strategic mindset, there is a way to test it for free. Namely, modern crypto marketplaces tend to provide a demo account where you can get used to the platform's interface, learn how to read market indicators, and practice multiple trading strategies. The test account is risk-free, as it doesn't involve actual deposits.
Australian traders can always rely on Swyftx for a full demo mode allowing them to practice the crypto game and re-create a realistic trading setting until they feel comfortable enough to make their first move.
Best Exchange that Supports Australian Dollars (AUD)
The Australian market has evolved into a crypto-friendly landscape with a broad range of locally-based reputable exchanges where you can make a safe AUD deposit. The same refers to international crypto exchanges available under Australian territory. Most of them have adjusted their services to fit the local market by allowing deposits in the country's native currency.
Our top-pick exchange in this category is Swyftx. The possibility for multiple ways of depositing AUD is followed by a user-friendly interface, competitive fees, and responsive customer support.
Best for Purchasing Quickly
Today's fast-paced lifestyle has increased the need for instant services, so time efficiency has become an important factor for a positive crypto experience.
Both novices and professional traders get discouraged when their intended purchase has to undergo several transaction layers or fiat-to-crypto conversions, as it results in time-to-wait until full completion. Another problem here is that time is no friend with cryptocurrency. Their price and ranking position change so rapidly, meaning that the market can take a totally different direction while you're waiting.
That's the very reason why a great deal of Australian users turns to Swyftx. The exchange allows you to buy Bitcoin or other supported cryptocurrencies in a direct manner through multiple payment options.
Credit/debit cards and the e-payment processors such as POLi, PayID, and Osko are processed instantaneously while regular bank transfers can usually take several hours. On top of this, the exchange incurs no deposit and withdrawal fees for AUD transfers.
Alternative Exchanges That Didn't Make Our List
There are a number of digital currency exchanges that didn't quite make our list but we wanted to give an honorable mention to these popular international crypto exchanges.
CEX.io, one of the oldest Bitcoin exchanges in the world, is quite popular in the UK. Bitstamp, which started in 2011, is said to be one of the longest-running exchanges. It predominantly operates in the EU but isn't massively popular. Poloniex is widely known but falls short on customer service and has survived a security breach in 2014. Even so, there are still many people that use this exchange.
Changelly has been gaining a lot of traction over the last few years but has quite high fees. Gemini is a really large exchange, especially in the US, founded by the Winklevoss twins, but it isn't ideal for Australian users. Bitmex is a large exchange focused on margin trading but as margin trading is more of an advanced feature, it hasn't been featured on our Australia top list.
Frequently Asked Questions
Is Bitcoin taxed in Australia?
Yes, trading and holding Bitcoin is taxed in Australia. At the time of writing, depending on the frequency of trading, you can be classified as an investor or a trader, each of which comes with different tax obligations and how taxes are calculated. But there's much more to it, so check with your financial advisor or accountant for more information.
How do I get Cryptocurrency in Australia?
You can get cryptocurrency in Australia through crypto exchanges. Just like stock exchanges, these are platforms you can sign up with, deposit AUD into your account, and start buying and selling your favourite digital currencies.
What's the best site to buy Cryptocurrency?
The best site to buy cryptocurrency is, in our opinion, Swyftx. They have 100+ cryptocurrencies to choose from and the setup is pretty easy. That being said, definitely have a look at our full comparison of the best Australian crypto exchanges for more information on the options available.
Can I invest my Superannuation in Cryptocurrency?
The short answer is yes, it's becoming very easy to do this in Australia with a Self Managed Super Fund (SMSF). We have a page dedicated to self-managed super funds using cryptocurrency which you can read up on and decide if it's something that is worth considering.
Can you use Coinbase in Australia?
Currently you can use Coinbase in Australia to buy digital currencies, however the platform does not allow you to sell it at the moment. Coinbase has said they are working on bringing more functionality to the platform for Australians but it seems unlikely to happen anytime soon due to complications with Australian law. Coinbase was founded in 2012 and has been one of the main Cryptocurrency trading exchanges in the world, however they've been slammed by bad press and currently only have 3 coins available on their platform which is why we wouldn't recommend them for Australians.
What is a crypto wallet?
A cryptocurrency wallet allows you to send, receive and store your coins in a safe digital environment. In most cases the Cryptocurrency will have a dedicated wallet that you can use to store your coins. Other options include storing your coins on an exchange, a third party wallet or a hardware wallet.
There are multiple types of crypto wallets which you can read more about here. We would always advise against leaving Cryptocurrencies on exchanges purely because of history and the risk of the exchange shutting down or something going wrong is too high. On our site we suggest using a hardware wallet as it is the safest method of storing your crypto assets.
Is CoinSpot a wallet?
CoinSpot does include a wallet on their platform as most exchanges do, you can send, receive and store your coins using their multicoin wallet. All of their Cryptocurrency reserves are stored in escrow so there is less risk of something going wrong. The CoinSpot wallet is very easy to use which is why it is our recommended exchange for Australian users.
One of the great features is that it allows you to easily swap, sell or send your digital assets. CoinSpot's platform is the most versatile exchange that we have used and perfect for beginner users.
Which was the first Cryptocurrency?
The first decentralised Cryptocurrency was Bitcoin, invented in 2009. It was ground breaking technology and aimed to create a more anonymous environment for the internet, it initially got used for illegal activities and a method to store wealth in a digital form. However, this was never it's intended use and it's only in the past few years that the real value of Bitcoin and Cryptocurrency general is being realised.
Who invented Cryptocurrency?
Cryptocurrency was invented by an incredibly talented computer scientist and Cryptographer, Satoshi Nakamoto. To this day nobody knows who this person is but they authored the original Bitcoin white paper and created the original code.
Satoshi Nakamoto was active in the development of Cryptocurrency until late 2010 and hasn't contributed since. Currently, the only assumed facts about Satoshi Nakamoto is that he is Japanese and was born in 1975. It's possible that this mystery will never be solved and Nakamoto will never reveal his true identity.
Are Cryptocurrency Exchanges Safe?
Cryptocurrency exchanges always come with risk, there have been plenty of horror stories over the years about dealings with exchanges and it's one of the main reasons adoption hasn't grown as fast as it could. Exchanges have been known to shut down and users lose all of their digital assets.
However, the environment we are in today is very different and this is becoming far less common with a crackdown on regulation all over the world. Even so we still highly recommend not leaving your digital assets on an exchange and would instead recommend keeping it on a hardware wallet.
Where should I store my Cryptocurrency?
This question really depends on how actively you plan on buying, selling and swapping your Cryptocurrencies. Whenever you send your coins to another platform you'll pay a fee so it can be cumbersome to constantly send your funds around.
If you are planning to trade on a daily basis it would be easiest to leave the assets you are trading on an exchange so you can easily swap them around. However, if you are looking for a more long term solution then a hardware wallet is a much better option.
Is it safe to store your cryptocurrency on an exchange?
Most centralized cryptocurrency exchanges offer custodial services by providing an in-built wallet with your account. This ensures smooth and fast transactions without taking any additional steps to transfer your coins to a third-party wallet. Certainly, exchanges give their best to provide robust security standards to protect your funds and private keys against hackers and malware.
However, the very fact that exchanges operate in the virtual space makes the security of your assets a bit questionable. Thereby, crypto security experts strongly suggest you acquire a hardware wallet for your crypto capital and use exchanges' wallets only for ongoing trades.
Is Bitcoin trading legal in Australia?
Yes. Australia was one of the first countries to provide AML/CFT practices to regulate crypto trading. As a result of the considerable attention that Bitcoin and other crypto coins have received, in 2013, the Reserve Bank of Australia (RBA) confirmed the legitimacy of cryptocurrency trading. Bitcoin mining is also considered a legal activity in Australia as long as you use your own resources (electricity).
Can you avoid tax on cryptocurrency in Australia?
According to ATO, you must report all your crypto gains. Your crypto profits are subject to capital gains tax (CGT), the same as all NFTs and non-fungible tokens. So, the answer is no, you shouldn't try to avoid taxation on cryptocurrency in Australia.
However, there is a possibility for tax liberation of up to 50% in case you own a coin longer than 12 months. Sure, as a registered trader, you can also claim business deductions to cover business-related expenses.
How to spend cryptocurrency in Australia?
Bitcoin and other well-established altcoins have entered the mainstream economy for quite a while now, but their volatility still prevents them from becoming a widespread medium of exchange.
In Australia, you can find a decent list of retailers who accept Bitcoin payments. The list includes a variety of business fields such as catering and financial services, technology outlets, and travel agencies.
Can you buy crypto with a credit card?
Using a credit card for crypto purchases has become quite a common practice among the overall crypto community due to the convenience and fast processing times. We could notice that the number of exchanges that support credit card payments has multiplied, compared to what it was several years ago.
However, not all banks and credit card services accept crypto purchases. The bank may block the card or register the purchase as a cash advance and charge a drastically higher fee.
Does every exchange list every possible cryptocurrency?
Even though a great number of new cryptocurrencies vanish before they see the light of the day, there are over 4,000 officially registered altcoins that circulate on the market today. With such a number, it's impossible for a crypto exchange to cover all operable cryptocurrencies regardless of how open it is to add new coins.
However, you should know that a great deal of well-respected exchanges is oriented exclusively towards the most dominant crypto assets.
How to place large-volume crypto trades ($50,000 or more)?
Due to limited liquidity, regular crypto exchanges don't excel in executing such large-volume trades. However, most of the reputable crypto brands do offer a personalized service tailored for big investors known as an OTC desk. OTC brokers guarantee high liquidity, fast and full trade execution, and what's more, a fixed price.
Contrariwise, regular exchanges usually split huge orders into several chunks, processed per individual price, which leads to slippage. Also, there are locally-based OTC desks across Australia that you can personally visit and discuss your investment plans.
Are there any exchanges that allow leverage trading of cryptocurrencies?
Leverage or margin trading is a long-existing trading practice that found great acceptance on the cryptocurrency market. In a nutshell, the principles of crypto margin trading are very simple. As an experienced trader, you can borrow funds from the crypto exchange or your peer traders to place an order that is much larger than your investment budget (leverage can go up to 200x).
This enhances the prospects of higher earnings, but it also comes with a great risk of total financial collapse. Admittedly, this type of advanced trading feature is better seen on international exchanges such as Binance, Kraken, and eToro.
Why do some crypto exchanges ask me to verify my identity?
Centralized crypto exchanges work as regular entities under government-issued security AML/CFT practices. These regulatory procedures impose an obligatory KYC verification for every new user on the crypto trading platform. It's true, revealing such an amount of personal information and documents can be really intimidating at times.
But let's broaden our perspective here: the very fact that the exchange requires an ID verification speaks a lot about the exchange itself — it's regulated, highly secure, and trustworthy.