Disclaimer: We may receive a commission for purchases made through the links on our site. However, this does not impact our reviews and comparisons. Learn more about our Affiliate Disclosure.
Binance was founded in 2017 by Changpeng Zhao, popularly known as CZ. The company was based in Shanghai but had to move its headquarters to the crypto-friendly island of Malta due to various regulatory issues with China's government.
One of the main reasons why Binance became so popular among traders is the sheer variety of cryptocurrencies that the platform supports. Whether you're after mainstream coins like Bitcoin and Ethereum or look to invest in some lesser-known tokens on the market, Binance has over a hundred to choose from. The major stumbling block is that Binance is a strictly crypto-to-crypto exchange which means that you can't trade digital coins with fiat currencies.

As of 2019, the platform has partnered with a third-party payment service called Simplex to allow customers to buy cryptos via credit or debit cards. While this is certainly more convenient, it's also more expensive and comes with a 3.5% transaction fee. For regular crypto trades, Binance users are charged only 0.1% per transaction. This amount can be reduced by 25% if you hold Binance's native token BNB in your wallet.
To keep its reputation as a highly reliable platform, Binance takes great care in safeguarding customer funds and storing the biggest part in an "air-gapped" cold wallet. In 2018, the exchange introduced the Secure Asset Fund for Users (SAFU) to which it allocates 10% of all its trading fees to be used in case of extreme security breaches. On top of this, Binance has an intuitive user-friendly website, a mobile app for Android and iOS users, and a responsive support team for all your queries.
However, the recent ban on US customers, who have been relocated to the new trading desk Binance.us since September 2019, and the popular interest in fiat-to-crypto trading, has prompted traders to look for other platforms that are tailored to their needs. Let's take a look together at the most sought-after alternatives to Binance.
Alternatives to Binance
KuCoin
KuCoin is a crypto-to-crypto exchange only, launched in 2017 in Hong Kong. The platform constantly adds new digital coins to its list and currently supports more than seventy different cryptocurrencies that constitute over 300 trading pairs.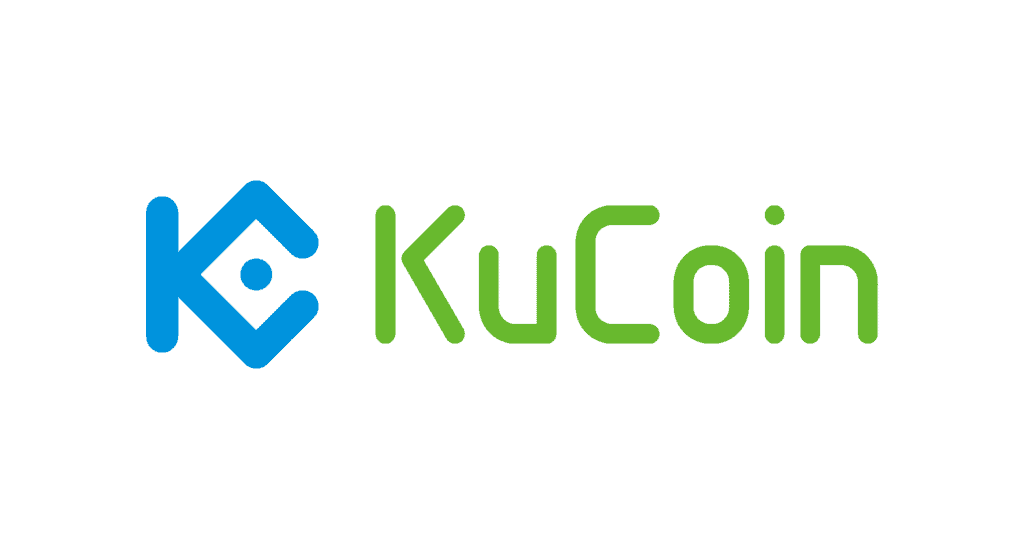 To be honest, the fee system is possibly the best thing about the exchange! KuCoin and Binance have equal flat fees, meaning they charge only 0.1% transaction fee per trade. KuCoin also has its own token called KuCoin Shares (KCS) which the company uses to give discounts and bonuses to its users. Therefore, anyone holding KCS in their wallet gets 50% of the daily trading fees of the exchange as a KuCoin bonus. Another 40% of the fees go to users who recommend the platform to others as an Invitation Bonus, leaving KuCoin with only 10% of the total fee amount.
The platform makes sure that all sensitive data is stored on bank-level data encryption while customer funds are kept in disaster-proof storage. This network is built using Amazon Web Services Cloud that has a multilayer firewall to protect the cold wallet.
Coinbase
Coinbase is a crypto exchange veteran and one of the leaders in the industry. The platform has been around since 2012 and serves as a point of entry to the world of crypto for many newbies across the world thanks to its user-friendly interface.

On this platform, you can buy, sell, trade, convert or transfer your digital coins to another user account. Compared with the variety of coins supported by Binance, Coinbase only offers the most prominent four: Bitcoin, Bitcoin Cash, Ethereum, and Litecoin. This is due to the strict evaluation process that a coin has to pass in order to be listed on the platform and just goes to show that Coinbase values security above all.
The exchange offers fiat-to-crypto trading pairs which is something that you don't get over at Binance. The only drawback would be the higher-end transaction fees and expensive deposit fees for credit and debit cards. Meanwhile, bank deposits remain free of charge.
Operating as a US-based platform, and a highly regulated one as well, Coinbase provides fund insurance by the FDIC for US residents up to a maximum of $250,000. It's important to note that the platform adheres to Anti Money Laundering (AML) and Know Your Customer (KYC) regulations which require a great deal of personal information from the users to verify their transactions.
Bittrex
Bittrex is a digital exchange platform launched in 2014 and located in Seattle,Washington.  The company was founded by Bill Shihara, Richi Lai, and Rami Kawach, a champion trio of experienced cybersecurity engineers who used to work for world-leading companies such as Amazon, Microsoft, and BlackBerry.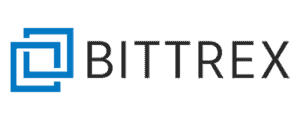 With over two hundred cryptocurrencies available, you'll be hard-pressed to find a coin that Bittrex doesn't support. Previously a crypto-to-crypto exchange exclusively, Bittrex has been supporting USD trading, deposits, and withdrawals for the last two years. The platform has a simple fee system and charges you a flat fee of 0.25% applied to each trade. This is a bit higher than the industry average but making deposits and withdrawals is free.
The advantage of having a team of cybersecurity experts behind you is that you end up being one of the most secure exchanges in the industry. Apart from the essential cold storage, 2FA, and data encryption, Bittrex also has a withdrawal whitelist that blocks any unauthorized I.P. addresses from entering your account.
The platform has a separate support center that includes a robust FAQ section and a thorough knowledge base. The only complaints customers have had so far were about certain account suspensions. If Bittrex suspects your account of engaging in illegal trading it will temporarily freeze it and conduct a thorough inspection.
Kraken
Kraken is a long-standing crypto exchange founded back in 2011 in San Francisco by Jesse Powell, a true professional in the field. That same year, he witnessed the catastrophic hacker attack of Mt.Gox, one of the leading exchanges of the time, and came to value high-tech security measures above all.


As far as operating Kraken goes, Powell doesn't tighten his belt when it comes to investing in top-notch safeguarding methods to store customer funds. These include a special Kraken "MasterKey", a passcode used to access restricted account actions, and a Global Settings Lock that blocks unfamiliar I.P. addresses from entering your account and making any unauthorized changes.
The platform supports around 20 different cryptocurrencies which can be bought with a variety of fiat currencies like USD, EUR, GBP, and CAD too. Kraken also offers advanced trading options like margin trading, conditional closes, and automated trading.
To determine your trading fees, Kraken uses a volume-based maker and taker fee schedule and has a whole comprehensive guide on their website with more details on how to calculate your fees yourself. For example, the platform adds a maker fee of 0.16% and a taker fee of 0.26% if the trading volume is lower than $50,000. If the 30-day volume is higher than $50,000, the fees can get as low as 0.14% and 0.24% for maker and taker respectively.
Kraken is available almost everywhere in the world, except for the following countries: Japan, Iran, Iraq, Afghanistan, Cuba, North Korea, and Tajikistan. The crypto-financial regulations in these countries are in conflict with the platform's operating politics.
CEX.io
CEX.io is a UK-based and regulated crypto exchange, founded in 2013 in London. The platform used to offer cloud mining services as well, but as of 2015, it functions solely as a digital exchange. As one of the oldest platforms of its type, CEX.io has earned the trust of millions of traders across the globe.

At the moment, the platform supports the following cryptocurrencies: Bitcoin, Bitcoin Cash, Bitcoin Gold, Ethereum, Ripple, Dash, Stellar, and ZCash. What sets CEX.io apart is that customers can purchase these digital coins with USD, EUR, GBP, and RUB. These fiat currencies can be used for deposits but also for trading with Bitcoin, Bitcoin Cash, Ethereum, and Ripple. Possible payment methods include wire transfers, bank transfers, and credit or debit cards.
The biggest drawback, however, is that CEX.io charges a 7% service fee built into the price of the digital coins. The trading fees start at 0,2%, while withdrawal fees can reach up to 3% depending on the chosen method. You can check the complete fee schedule on the platform's website.
The exchange offers sufficient fund protection and adheres to UK regulations such as the Payment Card Industry Security Standards Council, and is registered with the UK's Information Commissioner's Office. This makes CEX.io attractive to both beginners and experienced traders.
All Crypto Exchange Reviews
Cryptocurrency Exchange Comparisons
Disclaimer: Digital currencies and cryptocurrencies are volatile and can involve a lot of risk. Their prices and performance is very unpredictable and past performance is no guarantee of future performance. Consult a financial advisor or obtain your own advice independent of this site before relying and acting on the information provided.