Disclaimer: We may receive a commission for purchases made through the links on our site. However, this does not impact our reviews and comparisons. Learn more about our Affiliate Disclosure.
For many crypto enthusiasts, Coinbase is the benchmark against which other crypto exchanges should be measured. The platform opened to the public in 2012 and became the first US licensed Bitcoin exchange very shortly. It's the brainchild of two software engineers, Brian Armstrong and Fred Ehrsam, whose goal was to find a way to make crypto trading less intimidating for novices and retail traders.
With this target audience in mind, the team has created an intuitive user-friendly interface that doesn't overwhelm its users with advanced trading options. Traders looking for some refined crypto action are redirected to their extension – Coinbase Pro.

Coinbase offers options to buy, sell, trade, convert or transfer your digital coins to someone else. You can choose between four popular coins: Bitcoin, Bitcoin Cash, Ethereum, and Litecoin.  For a new coin to make it to the list, it has to be evaluated against the Digital Asset Framework which makes an assessment based on security and compliance. Apart from crypto trading pairs, Coinbase has a decent offer of fiat-to-crypto trading pairs that is less common for many of its competitors.
Coinbase fees aren't really expensive, but there's a learning curve to their fee system which has two main fees – a spread fee of 0.50% that calculates the value of the digital coin at the time you were quoted, and a Coinbase fee. The latter one is either fixed and can range between $0.99 and $2.99 based on the trade amount, or it can vary depending on your place of residence and the chosen payment method. Purchasing coins via credit card comes at a fixed rate of 3.99% of the total amount.
The platform adheres to US regulations such as Anti Money Laundering (AML) and Know Your Customer (KYC) so users are asked to provide personal information and a government-issued ID to verify their identity before they're allowed to start trading. If you're looking for a more private platform or one with a wider cryptocurrency range and fiat support, take a look at the following Coinbase alternatives to make up your mind.
Alternatives to Coinbase
KuCoin
KuCoin is a crypto exchange based in Hong Kong which has been around for less than two years. Thanks to its dedicated and ambitious team of experts, the platform has leapfrogged onto the crypto stage and earned the respect of thousands of traders.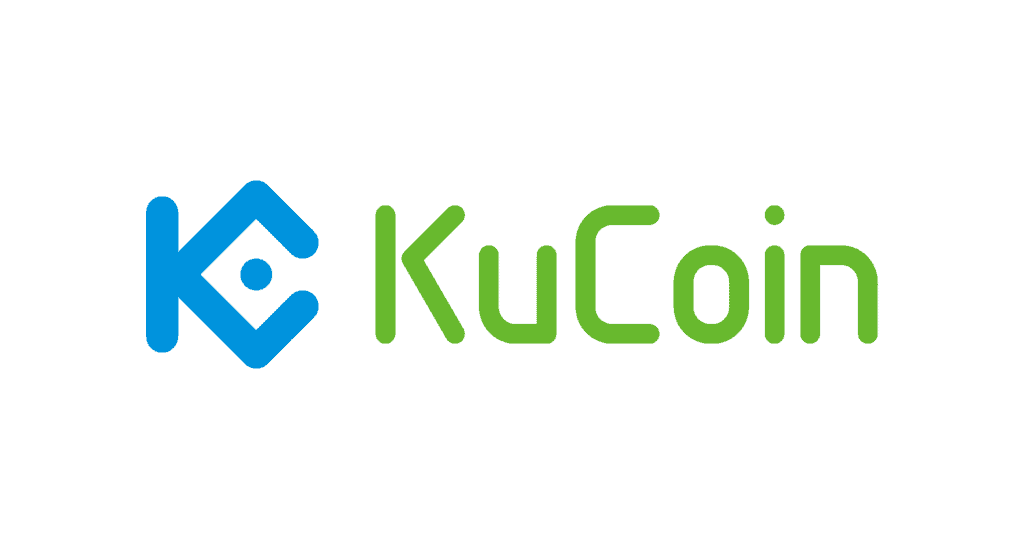 The platform is known for its great variety of digital coins, with up to seventy different cryptocurrencies and over 300 trading pairs available at the moment. This is appealing to many adventurous traders who're looking to capitalize on lesser-known tokens. However, KuCoin's lack of fiat support might be off-putting for traders interested in fiat-to-crypto pairs.
The fee system on this platform is the real deal! The flat transaction fee is only 0.1% per trade but things get even better if you happen to hold some KuCoin Shares (KCS) in your wallet. Users trading with the platform's native token get a lot of discounts and bonuses as a reward. For example, they get 50% of the daily trading fees of the exchange as a KuCoin bonus while the other 40% of the fees are shared as an Invitation Bonus among users who have recommended the platform to other traders. The remaining 10% of the total fee amount is saved for the company itself.
Binance
Binance is another relatively new crypto exchange founded in 2017 by the Chinese national Changpeng Zhao who now manages the company from the crypto-friendly island of Malta. The Maltese government has recently enacted the Virtual Financial Assets (VFA) Act to regulate their crypto market, with laws that apply to exchanges like Binance that are registered in the country. This makes Binance's network even worthier of traders' trust which is a rarity among its competitors.

The advantage that comes with using Binance is the wide range of over a hundred cryptocurrencies that the platform supports. The lack of fiat support might be enough to talk customers out of using this exchange, but to show that it's ahead in the count, the company has partnered with Simplex, a payment service that gives customers the benefit of buying cryptos with credit or debit cards.
This improvement brought higher fees to the platform – a credit card purchase comes with a 3.5% transaction fee. However, the standard trading fee is only 0.1% per trade which can be reduced by 25% if you decide to use Binance's native token BNB.
When it comes to funds safety, the exchange recently introduced the Secure Asset Fund for Users (SAFU) to which it allocates 10% of all its trading fees to be used to reimburse stolen funds in case of a serious hacker attack. Finally, it's important to mention that as of September 2019, US residents have been relocated to the new American platform Binance.us, available in most states.
Bittrex
Coming up next is Bittrex, the US-based crypto exchange that has remained among the top ten platforms for years! Located in Seattle,Washington, the company was founded by Bill Shihara, Richi Lai, and Rami Kawach in 2014. These experienced cybersecurity engineers, with a rich background, have worked for industry giants like Amazon, Microsoft, and BlackBerry before deciding it was time to found their own exchange.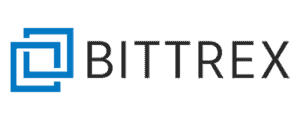 The team made sure Bittrex prides itself on having cutting edge security practices such as separate storing wallets, cold storage, two-factor authentication, data encryption, and a withdrawal whitelist for unauthorized I.P. addresses.
Bittrex joins both KuCoin and Binance with its offer of around two hundred cryptocurrencies that doesn't leave out the more obscure and under-represented digital coins from its listings. Things got even better for Bittrex two years back when the platform finally welcomed USD trading, deposits, and withdrawals as user options. Sadly, the 0.25% flat fee is slightly higher than what you get on the other exchanges but there's no charge on deposits and withdrawals.
Although users were initially satisfied with the support team, Bittrex became notorious for frequently suspending accounts on unknown grounds. The platform has explained that as a licensed network, it has the right to inspect any account suspected of illegal trading activities. Even though the usual suspension period lasts 48 hours, provided that everything went alright, there have been some complaints of delayed account reopenings.
Kraken
Kraken is a well-respected crypto exchange that dates back to 2011 when the crypto industry and the Bitcoin market were still in their infancy. It was founded by Jesse Powell, who has a good deal of experience in the field of crypto trading and was even part of the team assigned to help bring Mt. Gox back on its feet after the serious hacking attack in 2011.


Learning the lesson from Mt. Gox's security breach and motivated to bring back the faith in digital exchanges, Powell dedicated himself to creating an impenetrable trading environment where traders would feel safe to purchase and store their funds. Some of the novelties include a special passcode called Kraken "MasterKey" for restricted account actions, and a Global Settings Lock that holds back unfamiliar I.P. addresses from affecting your account.
Kraken doesn't excel with the number of supported coins, providing no more than twenty, but it makes up for this by supporting four fiat currencies – USD, EUR, GBP, and CAD – to purchase and trade the digital assets with. The platform charges average trading fees based on a 30-day volume maker and taker fee schedule. The fees are lower for makers because they bring liquidity to the exchange. For example, for a trading volume of less than $50,000, makers pay an added fee of 0.16% while takers pay 0.26%. The fees decrease as the trading volume goes up.
Kraken also has advanced options like margin and automated trading.
CEX.io
CEX.io is another reliable crypto exchange, founded in 2013 in London. The platform complies with UK financial regulations which is how it reached those remarkable trading volumes and gained an outstanding number of traders from all over the world. CEX.io used to be a cloud mining service platform in the past, but as of 2015, it only offers crypto exchange options.

The platform supports crypto-to-crypto and fiat-to-crypto exchanges. For now, it has eight cryptocurrencies at their users' disposal: Bitcoin, Bitcoin Cash, Bitcoin Gold, Ethereum, Ripple, Dash, Stellar, and ZCash. All of them can be purchased with USD, while for some of them, currencies like EUR, GBP, and RUB are supported as well. These are the same fiat currencies included in the trading pairs with Bitcoin, Bitcoin Cash, Ethereum, and Ripple. You have the freedom to choose between wire transfers, bank transfers, and credit or debit cards as payment methods.
The main stumbling block would be the 7% service fee that's already calculated together with the market price of the coins. The standard trading fee starts at 0,2%, and you can check the full schedule to doublecheck the fee based on your payment preference.
All Crypto Exchange Reviews
Cryptocurrency Exchange Comparisons
Disclaimer: Digital currencies and cryptocurrencies are volatile and can involve a lot of risk. Their prices and performance is very unpredictable and past performance is no guarantee of future performance. Consult a financial advisor or obtain your own advice independent of this site before relying and acting on the information provided.