Buy Bitcoin in Sydney
in 2022
Last Updated on September 15, 2021
Contrary to popular opinion, you don't need to be a tech specialist or an expert in the crypto blockchain industry to buy Bitcoin. Nowadays, the process of buying Bitcoin is so simple that anyone can buy cryptocurrency quickly and easily. In this article, we'll show you the safest and most popular methods of buying Bitcoin in Sydney, Australia.
If you want to learn more about this topic, please read our How to Buy Bitcoin in Australia guide.
Featured On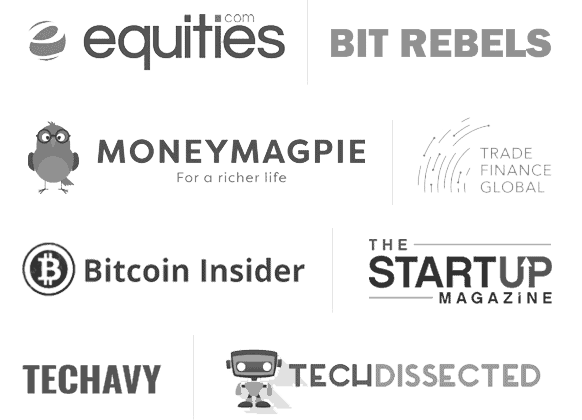 How to Buy Bitcoin in Sydney
What's the best approach to buying Bitcoin depends on your preferred payment method. Before you start trading, you should seriously consider the security level, fees, seller's reputation, as well as the time it takes to complete the process.
Here, we'll focus on the three most recommended methods of buying Bitcoin in Sydney NSW, Australia:
Buy Bitcoin on Cryptocurrency Exchanges
Buy Bitcoin with Cash (via an OTC Broker)
Buy Bitcoin from a Bitcoin ATM (BATM)

Buy Bitcoin on Cryptocurrency Exchanges
The most beginner-friendly way to enter the crypto market is using a cryptocurrency exchange. A cryptocurrency exchange is an online marketplace where traders can buy and sell their digital assets, depending on the market price of the selected currency. Finding the best Bitcoin exchange in Sydney can be rather challenging as you can find over 60 available exchange platforms in Australia nowadays.
But, you can count on our help when trying to choose a crypto platform in our review of The Best Cryptocurrency Exchanges in Australia.
In today's guide, we'll use Swyftx to show you how to buy Bitcoin through an exchange. We've singled out Swyftx among other top-rated crypto exchanges available in Australia due to its ease of use, fair fees, outstanding trading features, and top-notch customer support.
How to Create an Account and Deposit AUD
After creating an account, you'll need to set up 2FA (two-factor authentication) protecting you from potential scams. This can be found under "Security" on your profile page.
The next step is verifying your account. Go to the Verification tab and submit your personal information (name, last name, phone number, address, etc) and attach a photo of your ID.
Once you have your account approved, then you're ready to deposit some AUD. Go to the Deposit AUD tab in the left navigation bar and insert the desired amount.
Buy Bitcoin with Your Bank Account
The simplest way to deposit AUD to your crypto exchange is by connecting it to your bank account. All of the most popular Australian crypto platforms nowadays allow users to make affordable bank transfers.
This method is also quite fast. For instance, a usual bank transfer to your crypto account at Swyftx takes about 3-6 hours on business days. Most exchange platforms support payment providers such as POLi, PayID, BPay, and Osko. All of them provide both online and mobile transfers that immediately notify the exchange of the payment.
Buy Bitcoin with Credit or Debit Card
Credit/debit cards are mostly associated with international exchanges like Coinbase and Coinmama. "Plastic" payment may be an integral part of our buying routines, but in the crypto world, it hasn't been widely adopted due to significantly high fees of 3- 6% per transaction. In addition, there are certain weekly limits to the amount you are allowed to spend for buying Bitcoin.
Buy Bitcoin with PayPal
At this point, PayPal is considered the most inconvenient way of buying Bitcoin. The first reason behind this is the extremely limited number of exchange platforms that accept Paypal as a payment method. What's more important, some of the exchanges that do allow PayPal require connecting your PayPal account to your debit/credit card, after which there is no logical reason for using PayPal at all.
Last but not least, PayPal fees are ridiculously high in comparison to other payment options.
PayPal is more present on peer-to-peer crypto exchanges, like LocalBitcoins and Paxful.
Buy Bitcoin with Cash
Even though the cryptocurrency market is often associated with online trading, it doesn't mean that you can't buy Bitcoin with hard cash. There are a few different ways to buy Bitcoin with cash in Sydney.
First, you should know that some of the most popular cryptocurrency exchanges like Swyftx, Coinspot, Coinjar, and Independent Reserve do accept cash. CoinSpot, for instance, allows you to buy Bitcoin via a cash deposit in Australia at your nearby Westpac branch, using only a valid Australian mobile phone number for verification.
This is quite a convenient way to top up your Coinspot account as bank transfers take no more than a few hours. Coinloft accepts Flexepin vouchers, which you can buy at the local store. These vouchers can be used for purchasing Bitcoin. However, Flexepin vouchers are not suitable for larger transactions, as they have a low limit of 500 USD per week.
Another way to purchase Bitcoin with cash is using the Blueshyft terminal at an authorized news agent. At the moment, there are around 1,200 Blueshyft locations across the country.
Here's how Blueshyft payment works.
First, you have to generate a QR code for the desired amount of Bitcoin using an exchange or a wallet supported by Blueshyft. The news agency will process the QR code to complete the payment. Remember that, unfortunately, you'll be charged twice – once by the exchange and a second time by the news agent.
The best way to make high-volume Bitcoin trades (100,000 AUD or more) is with over-the-counter brokers. Here, the trade is executed between the buyer and the seller, with the exchange as an intermediary. OTC desks are most suitable for large investments because, contrary to regular crypto exchanges that typically have restrictive trading limits, OTC brokers execute these trades at once, which eliminates the chance for slippage.
To illustrate, in the cryptocurrency industry, slippage refers to a trading drawback that affects high volume trades placed on regular cryptocurrency exchanges. Due to the low liquidity, such large orders have to be split into a few smaller ones, which takes time and leads to a different price than expected.
The most popular OTC brokers on the Australian market nowadays are Circle, ItBit, and Genesis.
Buy Bitcoin From a Bitcoin ATM
Finally, you can buy Bitcoin using Bitcoin ATMs, or BATMs, and the good news is that this method is becoming more and more prevalent in Sydney, Australia. Many crypto traders find Bitcoin ATMs exceptionally handy since they're similar to regular ATMs: easy to use, safe, and fast. Some ATMs let you purchase Ether (ETH), Litecoin (LTC), Zcash (ZEC), and XRP as well.
The process of buying Bitcoin through a BATM is different for each BATM model. In general, you should simply navigate the screen, choose between cash or debit/credit card, and insert the amount you've decided to invest. Some of the BATMs don't require ID verification, which is highly valued by plenty of crypto traders who prefer staying anonymous. However, some BATMs comply with KYC and anti-money-laundering regulations in Australia, so you'll be asked to provide a full record of your personal information.
However, you should note that BATMs incur high transaction fees compared to any other payment method. You can be charged as much as 8% per transaction in exchange for real-time transactions and fast service.
At the moment, similar to Melbourne, there are nine ATMs where you can buy Bitcoin in Sydney. Track their address easily with Coinmap.
Frequently Asked Questions
Is Bitcoin legal in Australia?
Cryptocurrencies have been legal in Australia since 2017, under the purview of the Australian Transaction Reports and Analysis Centre (Austrac). The Government declared that Bitcoin(BTC) and other altcoins (Ethereum, Litecoin, XRP) should be treated as property, and therefore, are subjected to CGT (Capital Gains Tax). This means that any profit you make from cryptocurrency will be taxed.
Can you sell Bitcoin on cryptocurrency exchanges?
Cryptocurrency exchanges allow you both to buy and sell Bitcoin. Visit a cryptocurrency exchange of your choice, create an account, and complete the verification process if required. Read the platforms' guides on how to sell Bitcoin carefully. Some of the cryptocurrency exchanges offer you to sell your Bitcoin for fiat money, which can be cashed out to your bank account.
What is the best Australian Bitcoin exchange?
Where can I store Bitcoin?
Bitcoin is a digital currency, so when you buy some bitcoins, you have to store them in a special digital wallet. There are two main types of wallets: hot (software) and cold (hardware) wallets. Hot wallets are digital platforms, further subdivided into mobile, desktop, or web apps. They are convenient and easy to use. However, the fact that they are stored online brings a certain amount of security risk.
Cold or hardware wallets are physical devices, accessed by plugging into a computer or another online device. They are an incomparably more secure alternative to store your Bitcoin since your private key is kept offline.
When choosing a Bitcoin wallet, you should take into account the wallet's price (online ones are usually free), security level, interface, and customer support.
Disclaimer: Digital currencies and cryptocurrencies are volatile and can involve a lot of risk. Their prices and performance is very unpredictable and past performance is no guarantee of future performance. Consult a financial advisor or obtain your own advice independent of this site before relying and acting on the information provided.