Buy Bitcoin Adelaide
in 2022
Last Updated on September 15, 2021
If you're looking to buy Bitcoins in Adelaide and don't know where to start, you've come to the right place. We'll show you the most popular and reliable methods to purchase BTC! Bitcoin purchasing has been significantly simplified since its invention in 2009 by Satoshi Nakamoto, so you don't need any advanced knowledge of crypto and blockchain technology to get started.
If you want to learn more about buying bitcoins in Australia, you can read our guide on Buying Bitcoin in Australia.
Featured On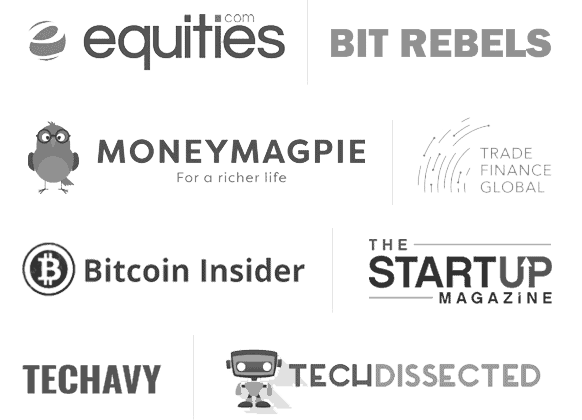 How to Buy Bitcoin in Adelaide
Choosing the best way to buy Bitcoin depends on your personal payment preferences. In order to choose the payment method that's best-suited for you, you should take into consideration the fees, security features, and time-efficiency of each method, as well as the reputability of the individual sellers.
Let's focus on the three most popular ways to buy Bitcoin in Adelaide, Australia:
Buy Bitcoin on Cryptocurrency Exchanges
Buy Bitcoin with Cash (via an OTC (over-the-counter) Broker)
Buy Bitcoin from a Bitcoin ATM (BATM)

Buy Bitcoin on Cryptocurrency Exchanges
Using a cryptocurrency exchange is the most convenient way to enter the crypto market. These exchange platforms connect Bitcoin buyers with Bitcoin sellers in an open marketplace using order books. As the Australian crypto market includes over 60 exchanges, it's becoming harder to figure out which one is the best. We tried to get to the bottom of it anyway in our article on The Best Cryptocurrency Exchanges in Australia.
Here, we'll use Swyftx as an example to explain how to buy Bitcoin through an exchange. We've chosen Swyftx over other reputable crypto exchanges in Australia because of its user-friendly interface, low fees, exceptional trading features, and great customer support.
How to Set Up an Account and Deposit AUD
Once you create an account you need to set up two-factor authentication. You can easily find this option on your profile under "Security".
Before you're able to purchase bitcoins on Swyftx, you have to verify your account as well. The verification process doesn't take much time. Simply go to the Verification tab below "Profile" and fill out the application with your personal information (name, last name, phone number, address, etc). Additionally, you'll need to provide a photo of your ID.
Once Swyftx approves your account, you need to deposit AUD before you can buy Bitcoin. Look for the "Deposit AUD" tab in the left navigation bar.
Buy Bitcoin with Your Bank Account
The clearest way to deposit AUD is by connecting your crypto exchange account to your bank account. The majority of recognized Australian exchanges allow crypto traders to make cost-effective and time-efficient bank transfers through their advanced payment systems.
For example, a normal bank transfer on Swyftx takes no more than 3-6 hours on a business day. Almost all exchange platforms support the following payment providers: POLi, PayID, BPay, and Osko. They allow online and mobile transfers that instantly inform the exchange platform about the payment.
Buy Bitcoin with Credit or Debit Card
In Australia, purchasing Bitcoin via credit or debit card is possible on international exchanges such as Coinmama or Coinbase. Even though we prefer paying almost everything with debit or credit cards, this payment method is much more expensive when used for crypto purchases.
For instance, Coinbase lets you pay with VISA and Mastercard debit card, with a fixed rate of 3.99% per transaction. You only need to connect your debit card with your account and verify your identity. Remember that there's a fixed limit of 7,500 USD per week for this type of transfer.
On the other hand, Coinmama accepts both debit and credit cards and charges you a 5% "momentum" fee.
Buy Bitcoin with PayPal
Although Paypal features fast and efficient money transfers, it's not a common payment method among cryptocurrency exchanges. This is due to the potential risk of chargeback fraud. Plus, PayPal is much more expensive than other payment alternatives when it comes to cryptocurrency trading. Most commonly, you'll have the option of paying with PayPal on peer-to-peer crypto exchanges (e.g. LocalBitcoins and Paxful).
Buy Bitcoin with Cash
It's true that the cryptocurrency market is often related to online trading. However, this doesn't mean that you can't buy Bitcoin with cash.
Via Bank Transfer to an Exchange
For example, some of the most popular cryptocurrency exchanges like CoinSpot and CoinLoft accept payment with cash. Coinspot allows buying Bitcoin with a cash deposit. All you need to do is deposit the desired amount of AUD with a direct bank transfer, using only a valid Australian mobile phone number for verification.
This is a convenient method of adding to your exchange account as bank transfers take only a few hours to complete.
Flexepin Vouchers
Another way to buy Bitcoin with cash is using a Flexepin voucher. Buy the voucher at the nearest convenience store in Adelaide and use it to purchase Bitcoin by inserting the QR code on CoinLoft. However, for now, the voucher only lets you purchase a small amount of BTC as the limit is $500 per week.
Blueshyft Terminals
Blueshyft terminals also allow purchasing Bitcoin at a supported newsagent. Blueshyft is a wildly-spread network equipped with an iOS platform that enables crypto traders to use cash to buy digital assets. At the moment, you can find over 1,200 Blueshyft locations across Australia. So, how do you buy Bitcoin via a Blueshyft terminal?
First, generate a QR code for the amount of Bitcoin you want to buy using an exchange that supports this type of payment. Take your QR code to a newsagent to have it processed in order to complete the payment. Don't forget the double fee here: you'll be charged both by the exchange and the newsagent.
OTC Exchanges
However, the most convincing reason for buying Bitcoin with cash are the advantages of using OTC (over-the-counter) exchanges. The trade is executed directly between the buyer and the seller, with the exchange acting only as an intermediary. So, what makes OTC exchanges unique?
They're most suitable for high-volume trades (100,000 AUD or more) and unlike regular crypto exchanges that have restrictive trading limits, OTC brokers execute these trades at once, thus avoiding slippage. The most well-established OTC brokers on the Australian market nowadays are Circle, ItBit, and Genesis.
We don't recommend that you buy Bitcoin with cash through peer-to-peer exchanges due to the potential risks for both buyers and sellers. The trades here are executed face-to-face through local Bitcoin dealers, and the only protection you have is the escrow provided by the exchange. If you still think they're the right choice for you, be careful and look for reputable sellers.
Buy Bitcoin from a Bitcoin ATM
At last, you have the option to buy Bitcoin using Bitcoin ATMs (BATMs) in Adelaide, Australia. Many crypto traders appreciate BATMs as they're similar to regular ATMs: fast and easy to use.
There are some Bitcoin ATMs that let you purchase BTC anonymously without any online registration or verification. Some may ask for a registered and/or verified account. The process is rather simple: either deposit cash into the ATM or use your debit/credit card and show the QR code of your Bitcoin wallet address to the machine. The transfer will be completed instantaneously.
Most of the BATMs are located within big cities such as Sydney, Perth, Adelaide, or Melbourne. In Adelaide, there are four ATMs where you can buy Bitcoin, but this number is likely to grow. You can track their location through Coinmap. Be careful though, there's a handsome fee for this "buy-as-you-go" option. BATMs service fees can be up to 8% per purchase!
Frequently Asked Questions
Is Bitcoin legal in Australia?
The answer is yes. Australia has turned out to be one of the most progressive countries in implementing cryptocurrency regulations. In 2017, the Australian Government regulated the status of Bitcoin under which Bitcoin and similar altcoins like Ethereum (ETH), Litecoin (LTC), and Ripple (XRP) are treated as property, and subject to (CGT) Capital Gains Tax.
What is the best Australian Bitcoin exchange?
Australian crypto traders have chosen Swyftx as the best overall Bitcoin Exchange. Apart from the intuitive interface and high level of security, Swyftx features an exclusive option for automating buy and sell orders, customizing your dashboard, and downloading tax reports, as well as great online customer support.
Can you sell Bitcoin on cryptocurrency exchanges?
You can both buy and sell Bitcoin via cryptocurrency exchanges. First, you need to choose a Bitcoin exchange, create an account, and complete the verification process as required. Before you start selling your Bitcoin, carefully read the exchanges' guides on how to sell Bitcoin safely and effectively.
Where can I store Bitcoin?
Regardless of whether you buy or sell Bitcoin, your coins need to be stored safely in digital wallets. When it comes to digital wallets, the first thing you should know is to differentiate between hot wallets (online apps) and cold wallets (offline hardware). Additionally, you should seriously consider several other factors based on your personal choices as a crypto trader: fees, security levels, interface, etc.
Disclaimer: Digital currencies and cryptocurrencies are volatile and can involve a lot of risk. Their prices and performance is very unpredictable and past performance is no guarantee of future performance. Consult a financial advisor or obtain your own advice independent of this site before relying and acting on the information provided.