Binance VS Poloniex:
2023

Crypto Exchange Comparison
Disclaimer: We may receive a commission for purchases made through the links on our site. However, this does not impact our reviews and comparisons. Learn more about our Affiliate Disclosure.

IMPORTANT: As of Nov 1 2019, Poloniex is no longer available for trading for U.S. Customers!
What are the quality metrics to which a crypto exchange should cling to? How are traders' needs addressed by these platforms? Most often what these traders are hunting for are exchanges that offer reliability, safety, where they can buy Bitcoin and other cryptocurrencies, enjoy low trading fees, and decent customer support.
The challenges to meet all these requests are tough, so a platform that manages to satisfy all of them at once is a rare find. Luckily, we offer in-depth crypto exchange comparisons on our website to help you get started.
Today, we're dealing with two rival exchanges – Binance and Poloniex. Although Poloniex used to be among the top platforms for cryptocurrency trading, recent bugs and their show of negligence towards their customers have brought the platform down on the lists. Binance, on the other hand, seems to enjoy a peak in its popularity among traders. Let's find out why!
About the Exchanges
Binance
Binance is a recently developed Bitcoin exchange and trading platform, founded in 2017 in Shanghai, China. Not very long after, the company relocated its headquarters to Japan, due to regulatory issues. This country proved to be even less crypto-friendly, with the Japanese Financial Service Authority (JFSA) constantly breathing down Binance neck. The founder Changpeng Zhao, a Chinese national better known as CZ, transferred the company to Malta where they've settled down for good.

Malta is considered to have one of the best regulatory laws for crypto trading. Over there, Binance is regulated and complies with the recently enacted Virtual Financial Assets (VFA) Acts by the Maltese government. Apart from that, it hasn't been registered with any other legislative boards. This doesn't make the platform any less reliable since it adheres to anti-money laundering regulations and employs safety precautions for which it has won the trust of its target audience.
CZ, the driving force behind the team of experts hired at Binance, is an experienced marketer who used to work for Blockchain.info on various projects from the crypto industry. He also did a great job as a chief technological officer at OKCoin. This gave him the confidence to launch a crypto exchange on his own.
Poloniex
Poloniex is a crypto platform founded in 2014 and based in the United States, that allows you to buy, sell, and trade cryptocurrencies online. It was launched by Tristan D'Agosta who, together with the team, operated from Wilmington, Delaware.
Judging by his profile, no one would associate D'Agosta with the founder of a tech startup. He obtained a degree in Music at Rutgers, the State University of New Jersey, and worked for a while in a company called Polonius Sheet Music and as a freelance composer on the side. He is also a published poet. Once he entered the crypto sphere, it seemed like he has found his one true calling.

In 2016, Poloniex became one of the first exchanges to offer support for Ethereum. The new digital asset made a boom on the market and as a result, the trading volume of the company skyrocketed and so did its reputation. During the following year and a half, it was common to see Poloniex on the list of top exchanges next to other popular choices like Gemini or Bitfinex.
But that's not all! In 2018, Circle, the Goldenman Sahs-backed payment company, bought Poloniex in a $400 million deal. The idea was to make the exchange the first fully-regulated platform in the US, and in order for that to happen, Poloniex began a process of delisting some unreliable cryptocurrencies. However, after the buyout, the activities of the company have somehow slipped under the radar. By 2019, the only talks circulating about Poloniex were complaints about a lack of customer support.
Binance VS Poloniex: The Comparison
Bitcoin
The majority of cryptocurrency traders focus on buying, selling, or trading Bitcoin because it's the most popular cryptocurrency worldwide. As such, it has received wide adoption among merchants as well so traders have more options to spend the coin for goods and services.
Binance and Poloniex support Bitcoin and offer a great variety of trading pairs for those who wish to trade BTC against another crypto or vice versa.
Altcoins
Binance and Poloniex both offer a great variety of altcoins to choose from. You get to buy, sell, and exchange not only the most mainstream coins like Bitcoin (BTC) and Ethereum (ETH) but a lot of lesser-known tokens such as Litecoin (LTC), Ripple (XRP), Bitcoin Cash (BCH), Tether (USDT), Dash (DASH), Monero (XMR), Stellar/Lumens (XLM), and Tron (TRX) too.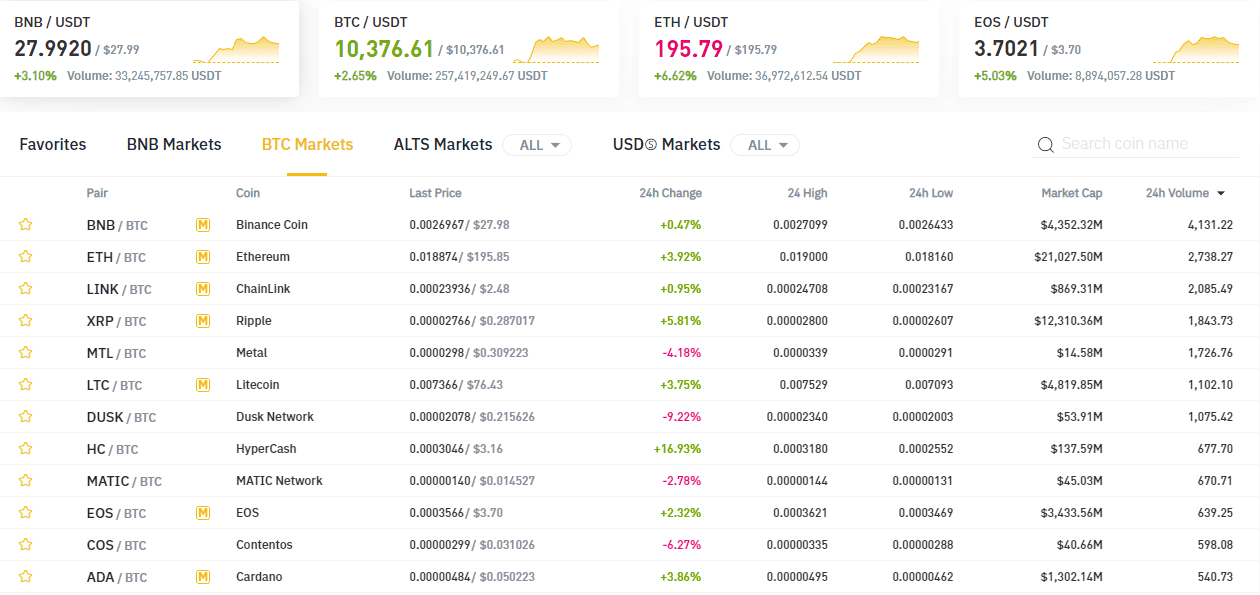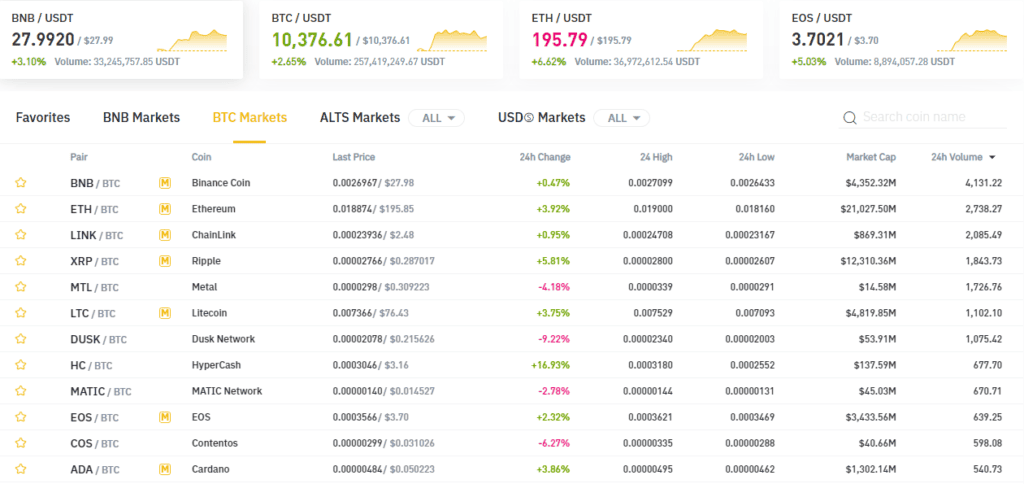 However, neither of the two platforms supports trading with fiat currencies. This is a major stumbling block to investors, especially to those who are engaging in crypto trading for the first time. If they don't have any digital coins, they would have to use another platform to convert their USD or EUR, or other fiats, before heading over to Binance or Poloniex.
Binance is starting to make some positive changes in this respect. The platform announced on its website that it now offers deposits and withdrawals of EUR, RUB, UAH, and KZT. Users can deposit these currencies to their digital wallets via credit cards and bank cards. This is a partnership with Advcash, so you can also use their Advcash Wallet. This has some limitations too, as users also need to prove their eligibility by passing a simple KYC (Know Your Customer) verification test before Binance accepts their fiat request.
If you're a resident of the US, you should have in mind that from September this year, Binance has launched Binance.us – the American trading desk of the company. The new platform is fully compliant with US regulatory laws. Those users who have funds left at Binance will be able to withdraw them for a little while longer but making trades and depositing is already disabled for US customers.
Security
Binance uses the standard security measures such as online and offline storage, and the two-factor authentication making it harder for hackers to access both your email and mobile device to hack your account. The platform also has a withdrawal address whitelist where you can list IP addresses that will be allowed to withdraw funds from your wallet, blocking the ones that aren't whitelisted.
In 2018, Binance introduced the Secure Asset Fund for Users (SAFU) which makes sure your funds will be safe in case of extreme security breaches. Binance allocates 10% of all trading fees received to SAFU. This is more than enough since the platform has one of the highest daily trading volumes. When Binance was hacked last May, the traders quickly got back the Bitcoins they lost thanks to SAFU.
On the other hand, you won't read a lot of positive reviews about Poloniex on social media when it comes to security levels. Apart from unsatisfactory customer support, the company was the victim of a couple of security breaches, the latest of which took place in May 2019. What happened was that Clams (CLAM), an obscure altcoin supported on the platform, witnessed a heavy price drop resulting in users losing around 1,800 BTC. They were exchanging CLAM for BTC when the flash crash happened, and it took 45 minutes before Poloniex froze the margin trading for the pair.
Immediately following the crash, Poloniex reimbursed only about 10% of the lost amount to its customers but announced, in a recent blog post, that they have decided to pay back the daily trading fee amount (in BTC) to the affected traders until their losses are fully recovered.
Fees
Binance is a true winner in this round! The platform offers some of the lowest trading fees that you can expect to see on the crypto market. Binance charges a fixed fee of 0.1% per trade, but if you use the native Binance coin (BNB) to pay the transaction you get a discount, and the fee is slashed by half. If you hold BNB in your account, the trading fees will be subtracted from your BNB balance. This discount applies during the first five years, as well as some maker and taker discounts for a high trading volume.
Poloniex uses a volume-based maker and taker fee schedule which determines the trading fees by evaluating your trading volume over the past 30 days and checking whether you're a maker or a taker. So, for example, if your trading volume is less than 600 BTC, Poloniex will add to your trade a maker fee of 0.15% or a taker fee of 0.25%.
Ease-of-Use
You can't really know if a platform appeals to you without checking out its website too. You don't need to register to view the interface and the way they display price charts, trade history, and trading options. Just open the website and click on the "View Exchange" button.
Binance has a pretty neat straightforward interface, and to make it even easier for you, they've created two interfaces: Basic and Advanced. If you're a beginner, the first will make crypto trading less intimidating. If you already have some experience, challenge yourself with the Advanced interface.
If visual appeal is important to you, Poloniex definitely won't be to your liking. It has an old-school interface and a somewhat cumbersome verification process. Unlike Binance, you will need to provide additional personal information to verify your account. If you are a resident of the US, you will have to give your social number too.
One of the advanced features of Poloniex is lending and margin trading. You can trade up to 10x leveraged orders, as opposed to Binance where you have a fixed rate of 3:1 (3x). For example, if you have 1 BTC, you're allowed to borrow 2 more.
Customer Support
Binance does a great job of providing satisfactory customer support to its users. During these couple of years, there haven't been any serious complaints and all user problems have been resolved promptly and effectively.
The website has an allocated Support section where you can fill in a request ticket and wait for an email answer. Expect to receive an answer within 24 to 72 hours which is the industry average. The best feature is the FAQ section with thorough explanations on everything crypto connected! From account managing to lesser used investment options peaking up on the market – the FAQ covers all this and more!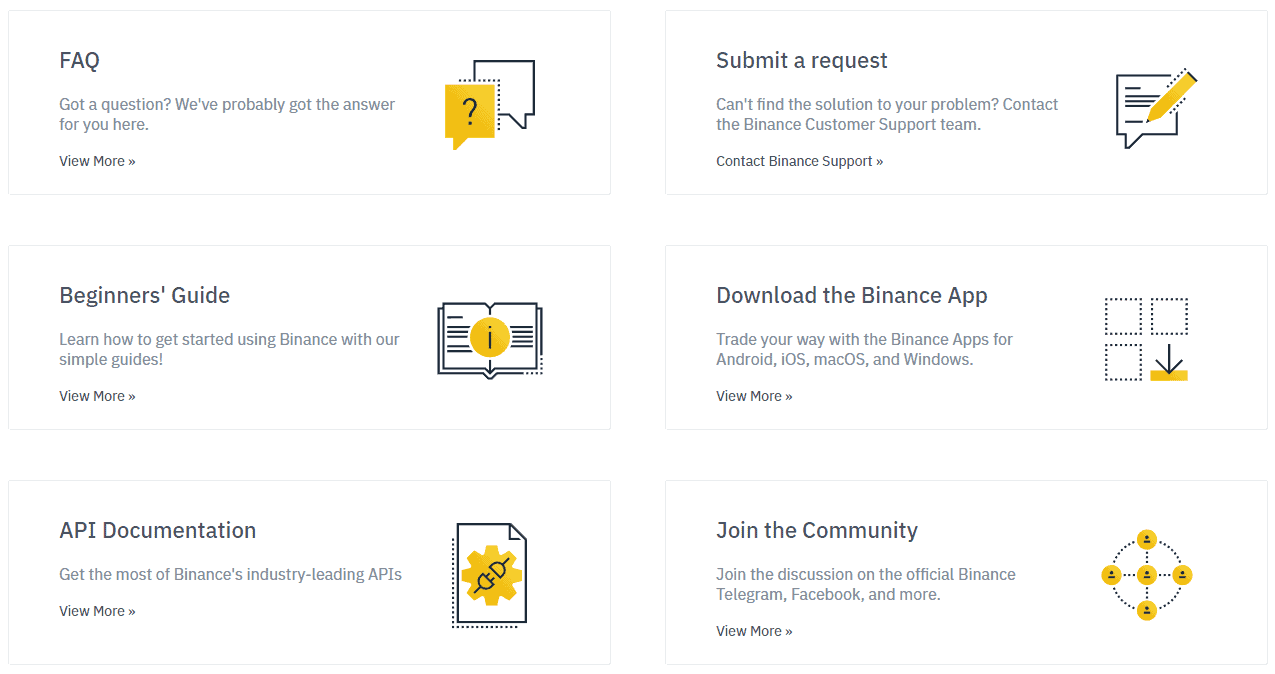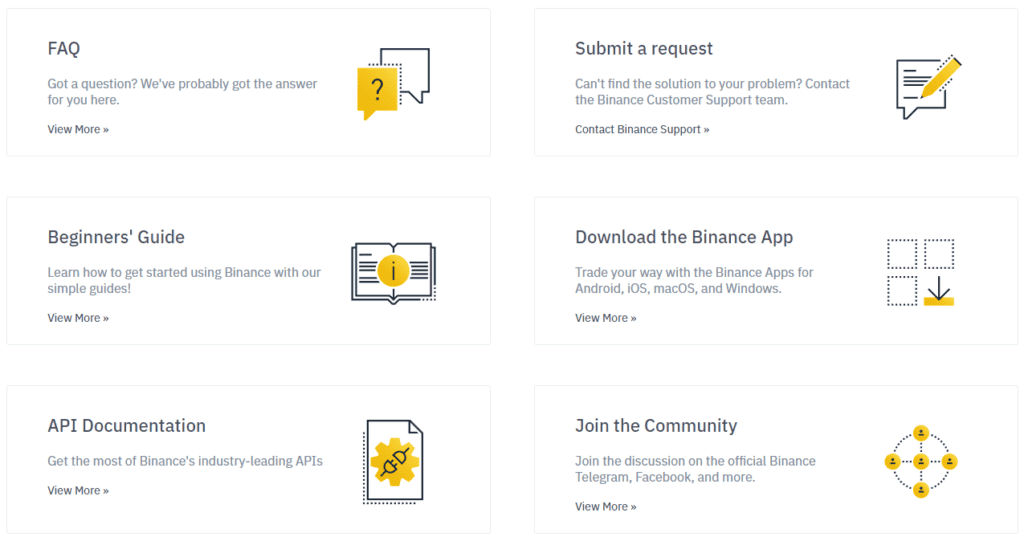 Things look far worse for Poloniex. The reason why the number of users has decreased so much overtime is not just the unreliable security measures but the poor customer support as well. After sending a ticket, customers wouldn't hear from the company for months, sometimes waiting for as long as 90 days before their problem was addressed.
Mobile Trading
Both platforms are committed to providing their customers with an easy and convenient way of trading on their mobile devices. If you're constantly on the go, download the app of Binance or Poloniex, available for both Android and iOS users.
Pros and Cons
Binance pros:
A great selection of tokens
Now supports fiat currencies
Very low trading fees
An option to use BNB for a halved fee
Has a Secure Asset Fund for Users
Great transparency and responsiveness
Mobile app for Android and iOS users
Binance cons:
Needs to invest more in fiat-to-crypto exchange options
Has been hacked once
Poloniex pros:
A choice of 99+ altcoins
Low trading fees and no deposit/withdrawal fees
Two-factor authentication plus offline storage
Has a mobile app
Poloniex cons:
Allows crypto-to-crypto exchanges only
Serious problems with security and a flash crash in 2019
Very slow support ticket responsiveness
Final Thoughts
We've come to the end of our guide and to what seems to us as an easy decision to make. We can all agree that the reputation of Poloniex is not how it used to be two years ago, so what will stop traders from choosing Binance – a platform that offers the same trading options and more! However, if you're looking to just buy Bitcoin there are better options so it's worth doing some research our checking out more of our guides.
Binance vs Bittrex
When things started looking grim for Poloniex, users headed over to other crypto exchanges depending on their trading needs. Those who really cared for a big choice of cryptocurrencies switched to Binance or Bittrex. The real advantage of Binance is that it allows you to trade fiat currencies with some restrictions. Compared to Bittrex, it charges lower transaction fees. Not only does it employ higher safeguarding measures, fund insurance, and great customer support, Binance has a more user-friendly interface out of the two.


Disclaimer: Digital currencies and cryptocurrencies are volatile and can involve a lot of risk. Their prices and performance is very unpredictable and past performance is no guarantee of future performance. Consult a financial advisor or obtain your own advice independent of this site before relying and acting on the information provided.