Poloniex VS Coinbase:
2023

Crypto Exchange Comparison
Disclaimer: We may receive a commission for purchases made through the links on our site. However, this does not impact our reviews and comparisons. Learn more about our Affiliate Disclosure.
IMPORTANT: As of Nov 1 2019, Poloniex is no longer available for trading for U.S. Customers!
The world of cryptocurrencies never sleeps. It's constantly moving forward and evolving, reshaping the way we look at money. Nowadays, the interest in crypto trading is growing at a rapid rate, and so are its challenges.
Traders now need to be alert and mindful about how and what they trade. This is where crypto exchanges enter the stage, taking the role of blockchain little helpers that make buying, selling, and trading digital assets easier and safer than ever.
In our guide today we'll focus on two very famous trading platforms – Poloniex and Coinbase. It's our task to outline what they have in common, and what sets them apart. You will learn about their history, supported cryptocurrencies and payment methods, countries where they can be used and the cost to use them. We'll round out the comparison with a review on their security levels, customer support, and user-friendliness.
About the Exchanges
Poloniex
Poloniex is a US-based digital platform that offers crypto-to-crypto exchanges to crypto traders around the world. It was founded by Tristan D'Agosta in 2014, and it's located in Wilmington, Delaware.
What's curious about D'Agosta, is that before creating Poloniex, he wasn't engaged in the crypto sphere at all. He studied Music at the State University of New Jersey, Rutgers, and worked as a freelance composer after he graduated. Next, he started working for a company called Polonius Sheet Music. His genuine enthusiasm about the crypto market, helped him discover his true calling.

Even though his primary target market was the US, D'Agosta's hard work paid off and made Poloniex popular among traders around the world. The main reason why they were seeking out the platform was its noteworthy number of cryptocurrencies on offer. For the first three years, it was common to see Poloniex among the top 10 crypto exchanges, and industry experts continually praised it for its high trading volumes. Its initial success was surprising for a newly established platform.
Suddenly, it's mid-2017, and things start to go downhill. Customers were reporting fishy activity on their accounts and unauthorized withdrawing of funds. Poloniex was condemned for disappointing customer support and lost hundreds of users to more reputable exchanges and newly founded rivals, such as Binance and Bittrex.
Coinbase
Coinbase is one of the best Bitcoin exchanges, founded in 2012. The platform is the brainchild of two software engineers and crypto market aficionados, Brian Armstrong and Fred Ehrsam who, together with the whole Coinbase team, operate from San Francisco, California.

According to their official website, the platform has had more than 30 million traders throughout the years, who have traded more than $150 billion in cryptocurrencies. This is supported by the fact that Coinbase is available to crypto enthusiasts in over 100 countries around the world. The platform complies with the US regulatory laws, which has earned it the respect and trust of many renowned venture capital firms like Andreessen Horowitz, Union Square Ventures (USV), and Ribbit Capital, all of whom invested a lot of money in Coinbase as early as 2013.
In 2016, Coinbase created another separate platform called GDAX and later Coinbase Pro which is aimed at more experienced traders and features additional trading options.
Poloniex VS Coinbase: The Comparison
Supported Cryptocurrencies
These two platforms have very different cryptocurrency politics, and it depends on the traders' needs whether they'll choose to work with Poloniex or Coinbase.
The former supports only crypto-to-crypto exchanges and does a very good job at it, offering a choice of up to a hundred altcoins to its users, and frequently listing more. However, this means that beginner traders will have to use Coinbase or another "Fiat Gateway" exchange to convert their fiat currencies into digital coins, preferably Bitcoin (BTC), Ethereum(ETH), Monero (XMR), or Tether (USDT), and then come back to trade on Poloniex. These four primary coins are then paired with all other altcoins on the platform, the most popular being Ripple (XRP) and Dash.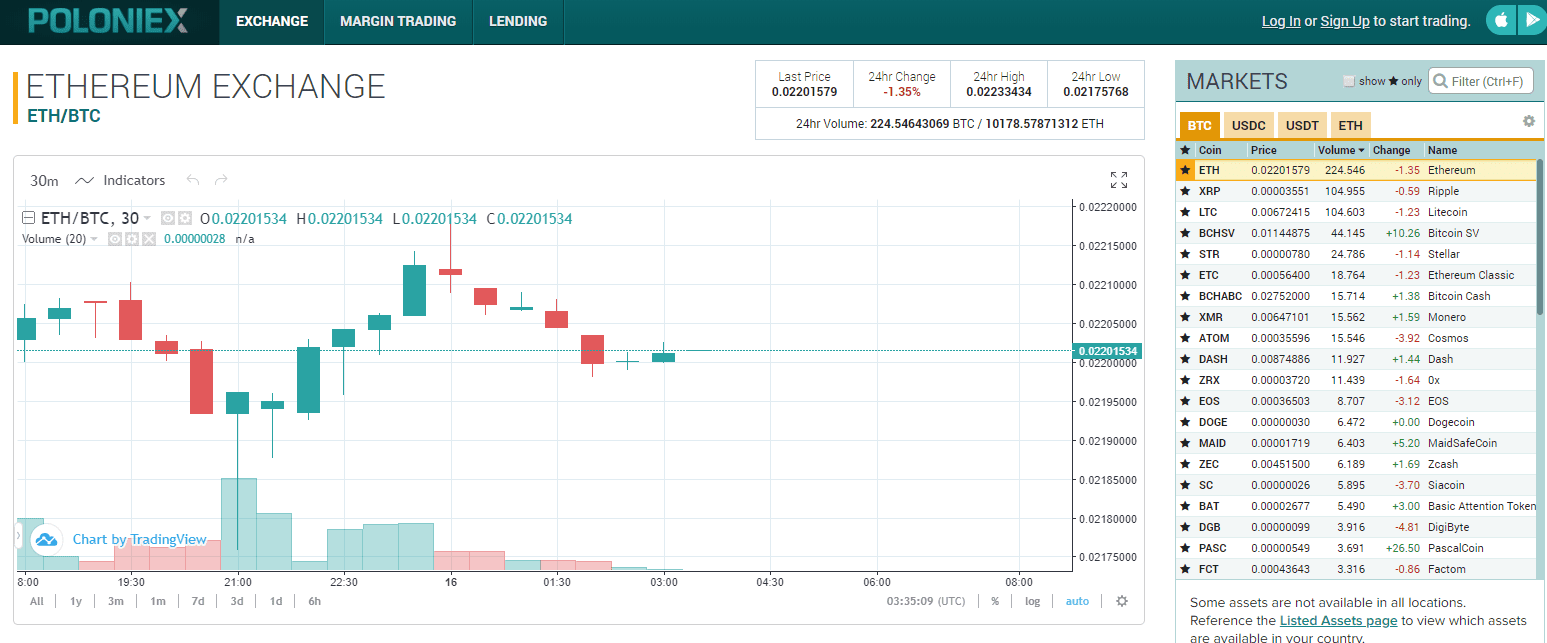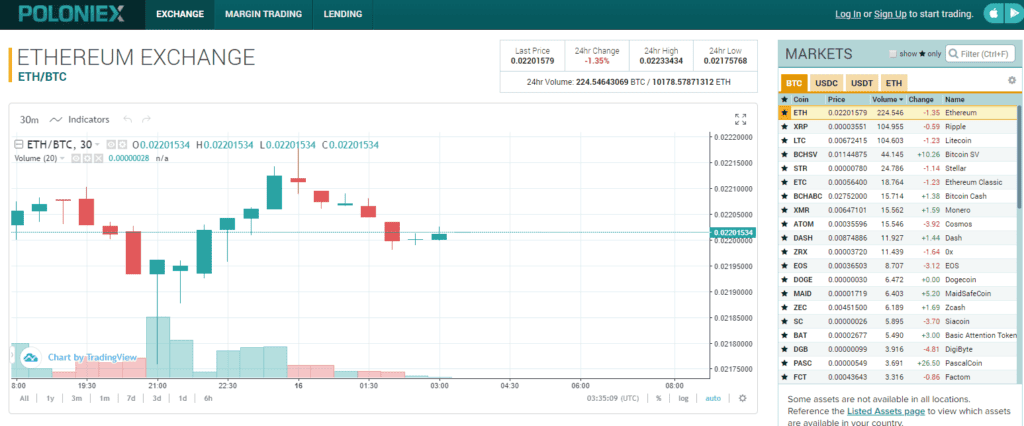 Coinbase doesn't support a myriad of cryptocurrencies because it has a strict Digital Asset Framework against which the coins are evaluated before they earn the right to be listed. Currently, the platform supports the dominant quartet: Bitcoin, Bitcoin Cash (BCH), Ethereum, and Litecoin (LTC). You can buy them, sell them, store, convert or transfer them to someone else. Your country of residence will be a key factor in determining which fiat-to-crypto trading pairs are available to you.
The platform has recently promoted its newest feature called "Coinbase Earn". Customers are now encouraged to join courses on lesser-known cryptocurrencies and be rewarded a certain amount of those digital coins upon completing the course! This money then goes directly to their Coinbase wallet.
Security
The strict regulatory laws to which Coinbase adheres make it mandatory for the platform to maintain high-level security practices. To achieve that, Coinbase is strict about keeping customer funds separate from company funds instead of using them for operational purposes which happens to be the case with many companies. Then, Coinbase stores around 98% of these user funds in cold storage to ensure they're fully protected and safe from hackers.
The other 2% of the funds stay in an online wallet, protected with two-factor authentication that doesn't authorize a transaction without receiving confirmation from your email and mobile phone. There's also extra AES-256 encryption of all data. The USD accounts of United States residents are insured by the FDIC (Federal Deposit Insurance Corporation) up to a maximum of $250,000.
In comparison, Poloniex keeps user funds in online and offline wallets as well and requires email and mobile phone verification for every transaction. However, as we've mentioned in the company history part at the start of this guide, the reputation of Poloniex was tarnished in mid-2017. Apart from unsatisfactory customer support, the company was the victim of a couple of security breaches, the latest of which took place in May 2019. What happened was that Clams (CLAM), an obscure altcoin supported on the platform, witnessed a heavy price drop resulting in users losing around 1,800 BTC. They were exchanging CLAM for BTC when the flash crash happened, and it took 45 minutes before Poloniex froze the margin trading for the pair.
Immediately following the crash, Poloniex reimbursed only about 10% of the lost amount to its customers but announced, in a recent blog post, that they have decided to pay back the daily trading fee amount (in BTC) to the affected traders until their losses are fully recovered.
Fees
Poloniex determines the trading fees by evaluating your trading volume over the past 30 days and taking into account your involvement on the platform as a maker or a taker. The fees are lower for makers because they bring liquidity. So, for example, if your trading volume is less than 600 BTC, Poloniex will add a maker fee of 0.15% or a taker fee of 0.25% to your trade.
Over at Coinbase, the trading fees are on the higher end of the scale, which is probably the one argument traders have against this platform. The calculation process is based on both the trade amount and the payment method you've chosen. For transactions under $200, there're flat fees notwithstanding how you pay for the service.
The fees are as follows:
$0.99 for a transaction worth up to $10.99 and below
$1.49 for a transaction worth from $11.00 up to $26.49
$1.99 for a transaction worth from $26.50 up to $51.99
$2.99 for a transaction worth from $52.00 up to $78.05
Transactions over $201 are charged at a variable fee of 1.49%, added to the transaction total. The fees for debit cards are on the higher end of the scale, with a variable of 3.99% for transactions starting at $78.06 and moving up. Bank depositing comes at no charge, while withdrawals cost $0.15.
Always check the payment, deposit, and withdrawal choices available to your country on the platform website itself, since they can differ a lot. In Australia, Canada, and Singapore for example, you can only use debit cards to complete the payment. Credit cards aren't supported at all.
Ease-of-Use
Although Poloniex is far from the ideal choice for beginners, since you don't have the option to buy crypto with fiat currency, overall, the user interface is intuitive and straightforward. After the redesign in 2015, the website has come along nicely. Less knowledgeable traders might judge it as overloaded with technical information but those charts and options refer to the more advanced features offered by the platform.
One such feature is margin trading, made available on both Poloniex and Coinbase. This makes it possible for traders to borrow funds from each other (to put it in the simplest terms). The difference between the two platforms is that Coinbase allows users to trade up to 3x leveraged orders, while Poloniex allows them to trade up to 10x.
To all the newbies reading this guide – head over to Coinbase! The platform was tailored to suit the needs of the retail trader, which means it's outright user-friendly. The website layout features calming blue tones and a clutter-free dashboard, assuring visitors that crypto trading could be for everyone. Once you create an account, it would literally take you just a few minutes before you're ready to place your first order.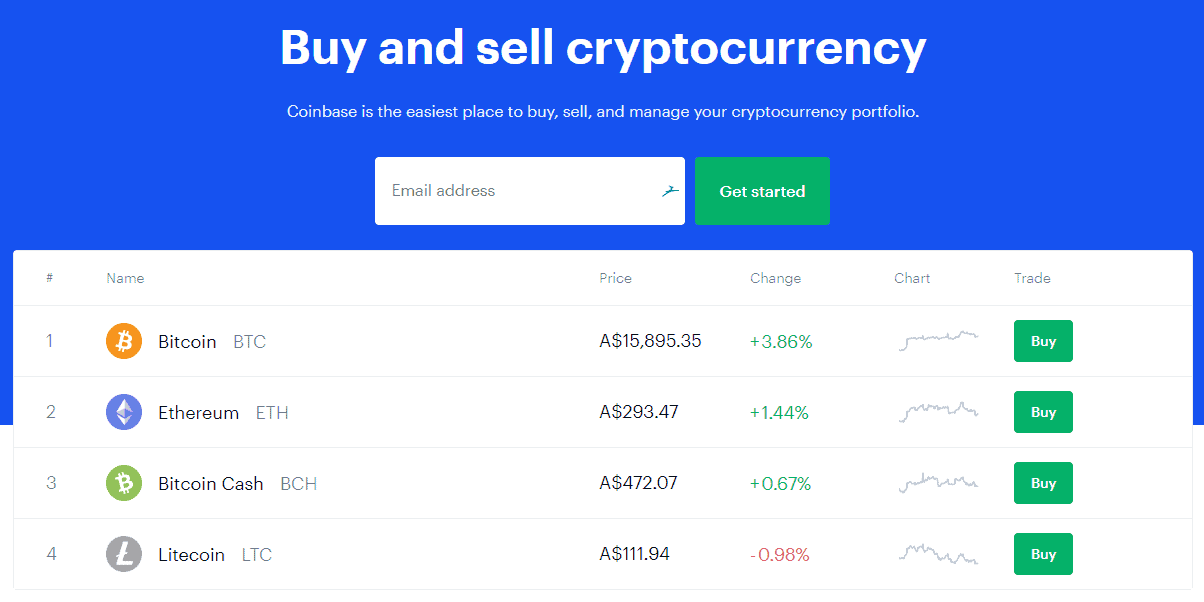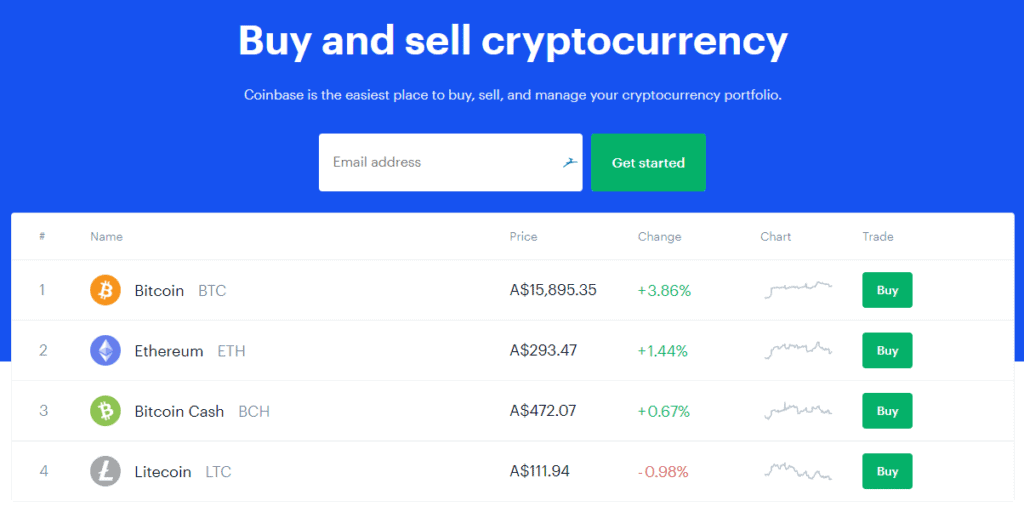 Customer Support
During peak trading times, crypto exchanges can become overwhelmed and give in to the pressure. Those things happen, and customers know how to be tolerant and allow the platforms some time to buck it up and hire extra staff to help. However, things somehow got out of control over at Poloniex.
The reason why the company is no longer in the top ten for reliability and performance was the the Poloniex team's indifference to their customers' complaints about the lack of support and delayed responses. Some of the users reported still not having received a response from the company even though it's been 90 days since they sent a request ticket.
On the other hand, you have the impeccable support team of Coinbase, where you'll get an answer to your ticket in 24-72 hours. The website has a separate Support page fully decked with manuals, guides, FAQ section, and even a 24/7 chatbox for urgent queries.
Mobile Trading
Both platforms understand the convenience of mobile trading and have launched mobile apps that allow their customers to capitalize on market conditions at any time. Regardless of where they are in the world. They can be downloaded on Android and iOS devices.
Pros and Cons
Poloniex pros:
A choice of 99+ altcoins
Low trading fees and no deposit/withdrawal fees
Two-factor authentication plus offline storage
Has a mobile app
Poloniex cons:
Allows crypto-to-crypto exchanges only
Serious problems with security and a flash crash in 2019
Very slow support ticket responsiveness
Coinbase pros:
Supports fiat currencies
Two-factor authentication plus offline storage
Encrypted data and segregated funds
Customer service offers support via email, phone, and chatbox
User- and mobile-friendly
You can buy digital currencies via bank transfers and debit cards
Coinbase cons:
Higher trading fees from 1.49% to 3.99%
Doesn't support a lot of cryptocurrencies
Final Thoughts
That brings us to the end of our guide! We did our research and presented you with all the facts (and a couple of fun trivia) about today's rivals, Poloniex and Coinbase. Now, the decision lies with you.
It's true that Poloniex offers far more cryptocurrencies, and there're traders who like investing in lesser-known altcoins for the challenge of it, but is it worth it? Not at any price! You read how in recent years customers have been complaining about the lack of support and funds gone missing.
Binance, Kraken, and Other Exchanges
The recent security breach is further proof that Poloniex is not the trustworthy crypto exchange it once used to be. You can still enjoy the advantage of cryptocurrency trading with altcoins supported by other platforms such as Binance and Kraken for example.
If you value safety and reliability above all, you should opt for Coinbase instead. You can also check our comparisons between Coinbase and Gemini or Bitstamp.


Disclaimer: Digital currencies and cryptocurrencies are volatile and can involve a lot of risk. Their prices and performance is very unpredictable and past performance is no guarantee of future performance. Consult a financial advisor or obtain your own advice independent of this site before relying and acting on the information provided.