Disclaimer: We may receive a commission for purchases made through the links on our site. However, this does not impact our reviews and comparisons. Learn more about our Affiliate Disclosure.
For years, cryptocurrency exchanges have been the number one platform for buying all kinds of cryptocurrencies and digital tokens. They've made it quick and easy for traders not only to purchase, but also to sell, trade, or send their cryptos to another trader.
Most exchanges incur industry average fees for their services but offer a secure trading environment, where users can stay more or less pseudonymous, enjoy high liquidity levels, follow live market data, and try trading options such as margin trading and stop-loss orders.
However, many traders are reluctant to share their private information or even store their coins on crypto exchanges. They fear their security level is not satisfactory and impenetrable enough, having witnessed a lot of security breaches in the news recently.
This is why getting to know the security measures of each crypto exchange is very important before you decide which one to use. Today, we'll tell you all you need to know about the platform and account security features on one of the most popular crypto exchanges, KuCoin.
What's KuCoin?
KuCoin is a reliable crypto exchange launched in Hong Kong in 2017, a year when crypto trading was more popular than ever! Namely, by the end of 2017, Bitcoin achieved its all-time high of $20,000! Traders were dying to get their hands on this revolutionary coin, and KuCoin offered its services at the right moment.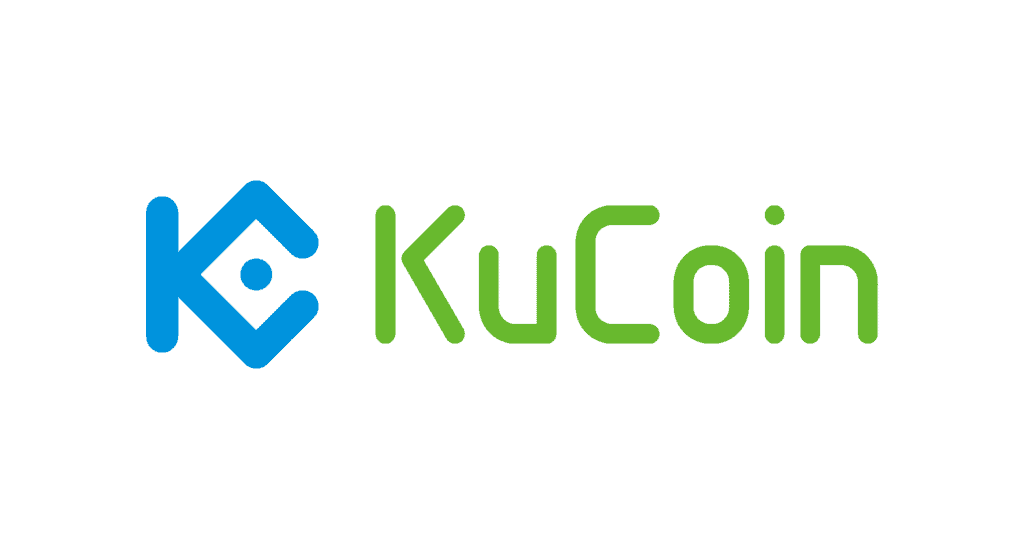 By 2017, exchanges like Coinbase, Kraken, and Bittrex were already popular among the crypto trading audience, so KuCoin had to find a way to stand out in the crowd. Its strategy was listing down a variety of cryptocurrencies, including underrepresented small-cap coins. You might find this surprising, but a lot of traders like speculating on the price of these tokens.
Moreover, KuCoin has a unique fee system that rewards users for owning the platform's native token KuCoin Shares (KCS). So, the standard transaction fee is 0.1% per transaction. However, 50% of the total of the daily fees are distributed among KCS holders as a KuCoin Bonus. Another 40% is shared among users who have recommended KuCoin to other traders, and only 10% remains for the exchange itself.
Platform Security
KuCoin is a licensed and regulated exchange which is why it has implemented an Anti-Money Laundering (AML) and Counter the Financing of Terrorism (CFT) Policy. The platform has appointed a Money Laundering Reporting Officer (MLRO) who is authorized to oversee users' transactions and report any fishy activity or users who fail to comply with the exchange's regulations.
The users are asked to go through a KYC procedure with extra protection for customers belonging to the Politically Exposed Persons (PEPs) list and surveillance because they represent high-risk profiles.
KuCoin also adheres to the International Sanctions Policy (ISP) which means that the platform isn't allowed to transact with individuals, companies, or countries that are listed on a sanctions list.
Account Security
KuCoin has some major differences when it comes to using and trading with your account. When you register on the platform, you actually get two accounts: a main and a trading account.
First, you deposit funds to your main account via credit/debit card or a bank transfer or use a third-party app to fund your KuCoin wallet. Next, you transfer those funds to the trading account and make your order. This means that your main account is in a way your savings account and unknown APIs are prevented from accessing this account.
Google 2FA
The two-factor authentication method, or 2FA for short, is the most widely used security measure not only on crypto exchanges but on any online platform in general. This feature gives an additional security layer to your account because it adds two locks that only you can unlock.
Typically, you would choose a strong password as the first layer of protection. But passwords can easily get stolen, which is why you need the second layer. Next, you can link a mobile device where you would get an SMS with a passcode for your login.
KuCoin advises users to download the Google Authenticator App which generates new passcodes for each login, and for every time you want to deposit or withdraw money from your account.
KYC Verification
As a user, passing a KYC check and verifying your account is useful because on the one hand, you access higher withdrawal tiers and use this info to recover your account in case you forget or lose your credentials, and on the other, you know you're trading on a reliable exchange that checks its users' identity to eliminate spam accounts and malicious actors.
On KuCoin, an unverified account is allowed to purchase only 2 BTC per day, whereas a verified one can buy as much as 500 BTC.
Conclusion
KuCoin is a fully-fledged platform with a squeaky clean record. From its launch until now, it has never been hacked!
The exchange takes great care to ensure maximum safety for itself and for its users. It stores the majority of users' funds in cold storage and encrypts sensitive data. However, when it comes to advanced security features, KuCoin doesn't go further from the common 2FA and KYC procedures.
The platform has been responsive to criticism in the past, so we believe that it's only a matter of time before we see some improvements and upgrades of current measures. Unfortunately, the crypto market is quite risky, so KuCoin should definitely step up their game if they don't want to lose their users to more sophisticated crypto exchanges.
All Crypto Exchange Reviews
Cryptocurrency Exchange Comparisons
Disclaimer: Digital currencies and cryptocurrencies are volatile and can involve a lot of risk. Their prices and performance is very unpredictable and past performance is no guarantee of future performance. Consult a financial advisor or obtain your own advice independent of this site before relying and acting on the information provided.