How To Buy NEO In Australia
Alright, so you want to buy some NEO. First things first, a quick crash course on buying crypto in general.
Cryptocurrencies are bought through exchanges. Exchanges are platforms you need to sign up for (like forums/apps or any other website with user accounts). Once you've signed up, you can log in, deposit credits/money (preferably AUD) into your account. And then you can use that money to buy cryptocurrencies on the platform/exchange.
In Australia, we have quite a few options when it comes to cryptocurrency exchanges. The majority, however, only support a handful of coins, these are usually the bigger ones like BTC (Bitcoin) and ETH (Ethereum).
Long story short, our favourite Australian platform at the moment is CoinSpot, it's easy to sign up, you can use AUD, and they have 100+ coins available for you to purchase (including NEO).
We've laid out the steps on how to get started below!
Featured On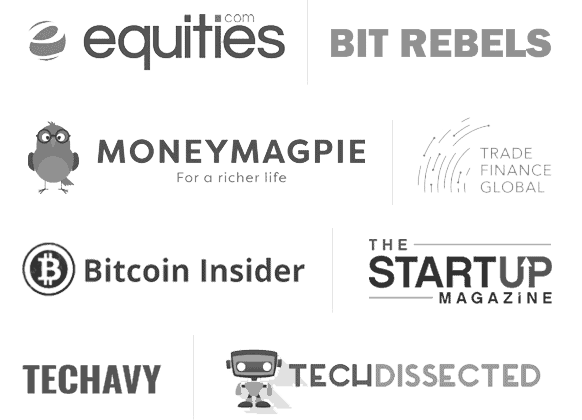 How To Get Started With Coinspot
Setup Your Account
As mentioned above, Coinspot is our go-to for trading cryptocurrencies in Australia, definitely if you're starting out. It's the most trustworthy exchange available and it makes trading buying, selling and switching coins incredibly easy.

Sign Up Here
After creating your account the first thing you'll want to do is Enable 2FA (2-factor authentication, adds an extra step for logging in to your account, very easy to setup), you should see the message below at the top of your page while on the dashboard.

Verify Your Account
Before you do anything on CoinSpot you'll have to verify your account.
Click top right on Account  > Verification
First, you'll have to verify your email and mobile number before continuing with the verification process.

You will then have to fill in all of your personal information including documents, don't be alarmed uploading this information, every exchange requires it. It's to ensure your safety and make everyone on the platform accountable.
Connect Bank Account
You'll need to connect up your bank account if you want to buy coins on the platform.
Click top right on Account > Bank Details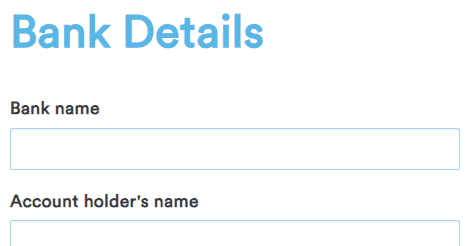 Fill in the required bank information.
Buy Coins
Once your account is verified and you've added your bank account details you can start buying and selling cryptocurrency.
Go to Buy/Sell
This page lists all the coins that CoinSpot has available (which is a lot). Simply click on "Buy" and input the amount of the coin you want to purchase or the amount of AUD you want to spend.
We highly suggest paying with POLi as it allows for near-instant transactions.
Easy as that! You now have bought some cryptocurrency. We highly recommend moving your cryptocurrency to a hardware wallet if you are planning on holding it for a while. If you are planning on day trading, or trading fairly regularly we suggest keeping it on the CoinSpot platform.
We highly suggest using CoinSpot to buy and sell Cryptocurrency. We've done a comparison of the top 10 exchanges in the world for Australians to use and CoinSpot clearly deserves the top spot, you can see our full CoinSpot review here.
CoinSpot Exchange
CoinSpot is by far our most recommended exchange for Australians. They have an easy to use platform and an online wallet that makes trading simple for new users. They have a strong sense of community and are constantly posting updates and adding new coins to their portfolio. This is the most trusted exchange in Australia and arguably the best exchange globally.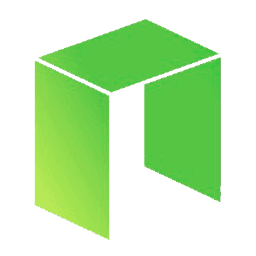 What is NEO?
NEO is the next big currency according to crypto-specialists. China has officially banned ICOs from occurring in their country. Instead, choosing to take the Ethereum platform and renaming it to NEO. Ethereum made DApps and they will be the pioneers forever, but numerous companies are still attempting to take over the smart contract and DApp based crypto-space.
Some of the new companies that seem to have sprung up out of nowhere are Stratis, Waves and Counterparty. They all offer a unique property not found in other crypto-companies in the space. Which is one of the reasons it's also exciting. However, NEO has recently joined the race. The company was formerly known as Antshares.
NEO is a cryptocurrency that has given strong returns to investors. They've seen returns as high as $52 a token. The company is commonly called Ethereum Killer or Chinese Ethereum. But that is just a part of the game – in no way do most consider NEO to be a threat to Ethereum. However, NEO is the first decentralized, cryptocurrency that runs on an open-source, blockchain technology-based platform to be released in China.
What Are Their Future Goals?
NEO is looking to be a distributed network for a smarter economy. Their goal is to be the vanguard or leader to building an economy that is intelligent. According to NEO, a smart economy is one that contains digital assets, plus a digital identity and smart contracts. It only in 2017 that Antshares rebranded itself as NEO. They did so at a conference with two hundred attendees at the Beijing Microsoft HQ. The reason being is that NEO in Greek culture means, "newness, novelty, and youth."
Who Created NEO?
Antshares is the company that morphed into NEO. NEO also owns GAS which is token that was formerly known as ANC – Antcoins. NEO is composed of a massive team of some of the best tech specialists in China. The primary community members in NEO are Da Hongfei – the founder of the network. Others include Zhang Zhengwen, co-founder and lead developer and Tao Rongqi, community developer, operator, and contributor.
The team that is headed by Hongfei is said to be one of the most professional teams in the crypto-space. Not only that, but they also do things a little differently than many other ICOs. Most ICOs focus primarily around the pre-sale hype of their launch, praising the unknown yet potential value of their coins. NEO, on the other hand, does the polar opposite. The team works hard to relentlessly update the public, making themselves available at all times to provide information about the network, technology and it's real-time applications.
Who is it For?
NEO is primarily for the same people Ethereum was designed for, developers and programmers looking to build and share applications. The smart contracts and virtual machines used by NEO are very similar to Ethereum's. NEO will soon be releasing their smart economy, however – a platform designed to help people create contracts like those on Ethereum. NEO's will be labeled "Smart Contract 2.0."
NEO is designed to help programmers solve the same problems that Ethereum does. They have already incorporated sharding and concurrency in their platform model. This is said to address many of the issues with scaling that other networks have seen. Ethereum has yet to make changes like these to either DApp or their Smart Contracts.
Pros and Cons of NEO
One advantage of NEO is they will be working closely with financial institutions to make the tokens as valuable as possible. Their hype has worked, as NEO jumped instantly from $8 to $11 after a tweet by the NEO team announced the partnerships would be taking place.
Ethereum may be the founder of smart contract technologies, but NEO is said to become the Far East powerhouse. They will also have a larger market than Ethereum.
Fiat has been going through struggles on a worldwide basis. NEO is the safest place for many Chinese and other South East Asian residents to store their wealth. One of the downsides to NEO, however, is that it is a primarily Chinese-based platform, making it difficult for English speakers and those who speak other languages to understand the platform fully. The non-English aspects could affect coin market caps and cause serious price implications.
Another con is that there is always a high potential for the Chinese government to regulate NEO. China is much stricter in many regards than any of the other major countries involved in the cryptocurrency world. Any moves they make that could affect the progress of NEO moving forward could have a massive impact on the entire crypto-economy.
As of now, China seems to have no worries about the new network and as far as we know, is not regulating it in any way.