How To Buy NEO in USA (Buying Guide
2022)
Alright, so you want to buy some NEO. First things first, a quick crash course on buying crypto in general.
Cryptocurrencies are bought through exchanges. To learn more about them, check out our list of the Best Cryptocurrency Exchanges in the US. Once you've signed up with one, you can log in, and use your preferred payment method to buy and trade cryptocurrencies like NEO on the crypto exchange.
Our favourite exchange is Coinbase, it's easy to sign up and they have an incredible crypto exchange app which makes trading a breeze.
Featured On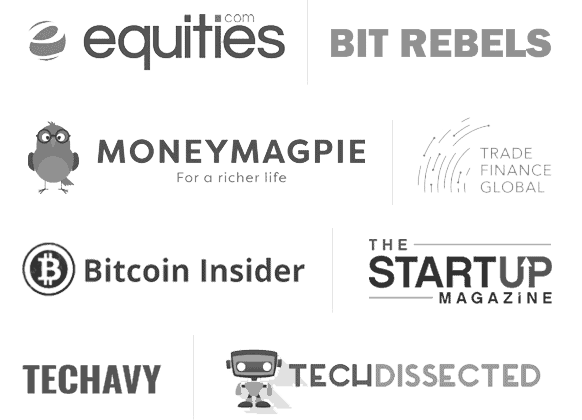 How To Buy NEO
Register for an account with Coinbase.
Verify your identity/account.
Choose a payment method.
Click the "Trade" button.
Enter the amount USD you want to trade for NEO, or how much NEO you want to buy.
Review the details.
Click "Buy NEO"
Disclaimer: We may receive a commission for purchases made through the links on our site. However, this does not impact our reviews and comparisons. Learn more about our Affiliate Disclosure.
How To Get Started With Coinbase
Setup Your Account
As mentioned above, Coinbase is our go-to for trading cryptocurrencies in the USA, definitely if you're starting out. It's the most trustworthy exchange available and it makes trading buying and selling coins incredibly easy.

Sign Up Here
Verify Your Account
Before you do anything on Coinbase you'll have to verify your account. It has the fastest verification process we've tested so it won't take long.
Click on "Verify your account"
You'll have to verify your email, mobile number and identity to begin trading.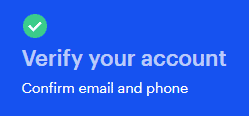 You will then have to fill in all of your personal information including documents, don't be alarmed uploading this information, every exchange requires it. It's to ensure your safety and make everyone on the platform accountable.
Add a payment method
You'll first need to add a payment method so you can buy an sell cryptocurrency. You can also deposit Bitcoin straight into the platform if you already have some and would prefer trading with that.
Click on "Add payment method" or the Trade button in the top right which will take you there as well.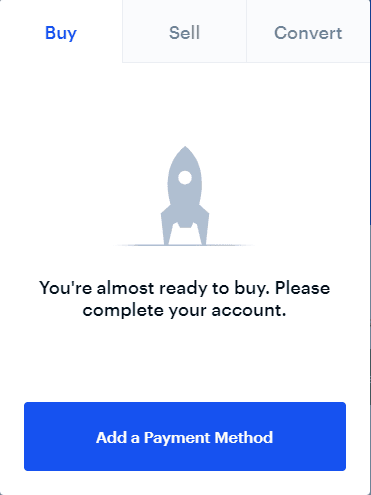 Buy Coins
Once your account is verified and you've added a payment method, you can start buying and selling cryptocurrency.
Click on the blue Trade button in the top right
Then you can click on the coin name to see all the possible cryptocurrencies you can buy/sell.
Once you've decided what you want to buy you can indicate how much USD you want to buy.
Easy as that! You now have bought some cryptocurrency.
NEO Price USD
Find the NEO USD price below: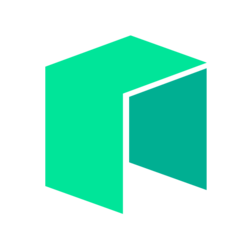 NEO (NEO)
Price
We highly suggest using Coinbase to buy and sell Cryptocurrency. We've done a comparison of the top 10 exchanges in the world for the US to use and Coinbase clearly deserves the top spot.
Coinbase Exchange
Coinbase is by far our most recommended exchange for the US. They have an easy to use platform and a great app that makes trading simple for new users. This is the most trusted exchange in the USA.
What Is NEO?
It's very interesting that NEO originated in China, considering the fact that China is probably one of the least crypto-friendly countries in the world. In 2017, it was the first country to put a ban on domestic and foreign initial coin offerings, ICOs for short, a form of crowdsourced fundraising for newly released digital tokens.
Not only that but China also has imposed a number of restrictions and regulations on crypto trading in general. In the opinion of the government, trading virtual currencies such as Bitcoin comes with high risks, potential failures, and the dangers of speculation. Blockchain technology, on the other hand, is worthy of praise on its own.
The potential of blockchain technology is exactly what lies behind the creation of NEO. The main idea of its founders was to create an open-source blockchain-based platform, that has its own cryptocurrency but supports the creation of other digital assets and smart contracts. It aims to revolutionize the financial economy of today and turn it into a "smart economy".
Who Created NEO?
In 2014, a Chinese team of software engineers spearheaded by Da Hongfei and Erik Zhang began work on a platform called AntShares. In the following year, the platform was open-sourced on GitHub and released its whitepaper. AntShares was rebranded into NEO in 2017. The word "neo" comes from the ancient Greek prefix "νεο-" that means "new, modern, and young". To translate this into the language of technology, it would mean "progress" and "innovation", and NEO is all about those terms.
When creating the native currency NEO, the founders mined 100 million NEO in the Genesis Block. Early investors bought half of the whole NEO supply, while the other 50 million were locked in a smart contract. The NEO team unlocks 15 million coins each year for company developing purposes.
Actually, NEO supports two different tokens. There's NEO, the platform's governance currency, that keeps the blockchain running and creates new blocks. However, when you own NEO in your digital wallet, you actually get GAS tokens. These coins are used to cover the transaction fees and to fuel the execution of smart contracts and other services on the platform. If you're familiar with Ethereum, this is pretty close to the purpose of their native token Ether.
What Are Their Future Goals?
At the time of rebranding the company, NEO developed their vision for a "smart economy". The platform sees the transition of the world's economy into one that incorporates the use of digital assets, the facilitation of digital identity, and the implementation of smart contracts.
The NEO blockchain allows the digitalization of physical assets with the advantage of them being decentralized, reliable, and inexpensive. Users can buy, sell, and exchange different currencies. The platform guarantees that any asset registered on the platform will have a legitimate digital identity and enjoy NEO's protection.
Having a digital identity results in greater transparency and helps individuals and companies to look more trustworthy in the eyes of their customers. The envisioned smart economy will allow these users to sign contracts with parties around the world without having to trust them or rely on intermediaries to bridge the trust gap.
Instead, they will bound their trades with smart contracts, i.e. regular contracts translated into computer code that automatically execute themselves once the predetermined conditions have been met. If the conditions haven't been met, it falls upon the smart contract to remind the involved parties to do their part of the deal and prevent any changes and third-party bias.
Who Is it For?
NEO's price is continually growing as a result of its popularity and the roused speculation. Although its value has a long way to go before it overthrows Bitcoin , it's a good investment for people who want to leverage the services offered on the NEO ecosystem.
NEO is great for developers and software engineers who are interested in designing decentralized applications with the use of smart contracts. Although smart contracts are not exclusive to this platform, NEO makes their implementation easier and faster than what's common for other platforms.
The way it does this is by addressing and working on solving common blockchain problems like scaling. The growing number of transactions and smart contracts can slow down any blockchain and take up a lot of space. To tackle this problem, NEO is working on bringing the concept of "sharding" to the blockchain industry. It's the process of splitting big records into smaller parts and distributing the split data to a couple of decentralized servers instead of having one network do the job.
Pros and Cons of NEO
NEO got the idea for smart contracts from Ethereum, which is why people call the platform China's Ethereum. However, in just a few years, NEO managed to create even "smarter" smart contracts than Ethereum's.
The main difference is that although written in C#, NEO supports a great variety of common programming languages such as JavaScript, Java, Python, and Go. In comparison, Ethereum only supports Solidity, a language designed by the platform itself and one that requires specialized knowledge. This instantly makes NEO more convenient.
Moreover, NEO already uses the proof of stake consensus method that consumes less energy and computing power than the proof of work method used by Ethereum and Bitcoin. NEO is slowly but skillfully becoming the Far East powerhouse.
In order to conquer the strictly regulated Chinese market, NEO was designed to be regulatory-compliant from the start. Anyone who wishes to use the services provided by NEO, interacts with its wide network of customers, or even just to operate a node has to verify its identity first.
On the other hand, there's a chance of NEO becoming more centralized as a result of China's imposed financial laws and fear of speculation. It can also become less accessible for customers outside the country, like US residents. It remains to be seen how NEO will put up with this pressure.
Disclaimer: Digital currencies and cryptocurrencies are volatile and can involve a lot of risk. Their prices and performance is very unpredictable and past performance is no guarantee of future performance. Consult a financial advisor or obtain your own advice independent of this site before relying and acting on the information provided.