Buy Bitcoin in Birmingham in
 2021
Last Updated on September 16, 2021
Do you get the impression that Bitcoin is enjoying its heyday in the UK? It seems that people have been encouraged to set high hopes on crypto trading over the last turbulent year.
If you're one of the many crypto enthusiasts in Birmingham, West Midlands, we have prepared a valuable guide on how to buy Bitcoin for the first time. No need to panic! You'll see that today's crypto market has been tailored to meet the individual needs of prospective crypto traders.
For starters, you can get a grasp of "the bigger picture" by reading How to Buy Bitcoin in the UK first.
Featured On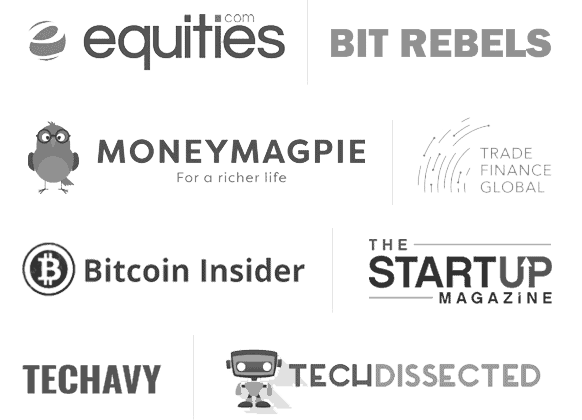 How to Buy Bitcoin in Birmingham
When it comes to cryptocurrency, there's no room for compulsive decisions. Before you buy your first Bitcoin, you need a detailed plan for your trading approach. So, a couple of useful tips can help you get started in an organized way.
First of all, the assets' security always comes first. Don't buy or store Bitcoin on shady platforms! Second, you should be fully aware of transaction fees and hidden costs. If you want a cheap solution, forget about real-time transactions. Last but not least, double-check the seller's reputation, read user feedback, and do in-depth research on the exchange's history.
All that aside, when it comes to the method, you must rely on your personal preferences as a trader. Our team narrowed down the list to the three most secure and convenient ways of Bitcoin purchase:
Buy Bitcoin on Cryptocurrency Exchanges
Buy Bitcoin with Cash (via an OTC Broker)
Buy Bitcoin from a Bitcoin ATM

Buy Bitcoin on Cryptocurrency Exchanges
In a nutshell, cryptocurrency exchanges are digital platforms that allow crypto traders to buy, sell, and hold their assets. If you're a beginner in crypto trading, the first thing you should do is find a way to deposit your fiat money in exchange for Bitcoin. Cryptocurrency exchanges are the safest and most convenient way to do so, which is why more than 70% of crypto transactions in the UK are carried out through exchanges.
We won't discuss all of them in more detail, as they differ to a great extent in their interfaces, fees, verification process, and order limits. However, you'll find a detailed overview and comparison in our article on the best cryptocurrency exchanges in the UK.
For the purpose of showing you how to set up an account, deposit GBP, and purchase your first BTC, we'll use the UK-based platform CEX.io as an example.
First, go to the CEX.io website and create an account. If you plan to trade with higher limits (over 3,000 USD), you'll need to go through a verification process. Find the Verification tab under your name on the screen and provide personal information along with scanned copies of the required documents.
Once you've got a verified account, the next step is to deposit GBP. CEX.io supports domestic or international bank transfers. There is also an alternative for using your credit or debit card that you can find under the Instant Buy and Sell option. Unlike bank deposits, buying Bitcoin with your credit/debit card will cost you an additional fee, around 7% of the amount you deposit. In order to make a purchase, you need to select GBP and the amount you've decided to purchase.
Buy Bitcoin with Cash
Ever since the early stages of crypto trading, peer-to-peer exchanges have appeared in the top search results related to ways for buying Bitcoin in cash. But, let's make it clear at the very beginning: we don't recommend peer-to-peer exchanges such as LocalBitcoins and Paxful for buying Bitcoin. To pay in cash, you need to arrange a meeting with an actual person, which can be insecure and inconvenient, or even a scam, as there is no intermediary to guarantee the transaction.
On the other hand, over-the-counter (OTC) brokers are a personalized financial service that offers high liquidity and privacy. However, they're only suitable for large volume investors. The reason they're superior to regular exchanges is that OTC desks can protect you from slippage by having access to large sources of cryptocurrency liquidity. Slippage has a negative impact on large orders, which on regular exchanges are usually divided into several smaller ones. Knowing how rapidly prices change on the fluctuating crypto market, you'll end up buying Bitcoin for a much higher price than what was previously expected.
One drawback of OTC trading is the legality of international payments. OTC transfers must undergo KYC to be executed. As a result, there are often issues between buyers and sellers based on cross-border jurisdictions.
There are a few options of OTC services you can choose from in Birmingham. You can either visit local OTC desks like Go2Trader Bitcoin OTC Desk or internationally-based crypto exchanges that provide such services: eToro, Bitbuy, Kraken, and Binance.
Buy Bitcoin from a Bitcoin ATM
Another super handy yet expensive solution for buying Bitcoin is through a Bitcoin ATM (frequently referred to as BATM). According to Coinradar, a fast map-tracker of BATM locations across the world, there are 23 BATMs in Birmingham. Most of them are easily accessible, located within Hockley, Bordesley Green, central convenience stores and kiosks, gas stations, chains like Costcutter, etc.
We can't provide general instructions on the process of buying Bitcoin as each operator (BCB Atm, GetCoins, ATMS) features a different interface and payment methods (cash or credit/debit card). However, the instructions are clearly stated on the screen. Just follow the instructions and the Bitcoin in the amount you've inserted will be transferred to your digital wallet in real-time.
Frequently Asked Questions
Is Bitcoin legal in the United Kingdom?
Cryptocurrency regulations in the UK are complicated to define. Even though Bitcoin and other blockchain-based coins are not recognized as legal tender, the regulations referring to consumers are relatively soft, which means that you can buy and sell Bitcoin easily. The main concern regarding cryptocurrencies in the United Kingdom is ensuring that they're not being used for money laundering purposes. Goods and services arising from crypto trading are taxed regularly, based on their volume and currency type.
Can I use PayPal to buy Bitcoin in the United Kingdom?
PayPal doesn't have a great reputation in the crypto world yet. The main reason behind this is the extremely high fees and the fact that you're limited to a very few exchanges, like CoinbasePro, that accept PayPal as a payment method to purchase Bitcoin with.
Can I sell Bitcoin and other cryptocurrencies in the UK?
In the UK, you can buy and sell cryptocurrencies in exchange for cash or another type of cryptocurrency on exchange platforms. Before selling, you should check what cryptocurrencies are accepted on the platform. Remember that some exchanges like Coinburp support only Bitcoin (BTC) the leading cryptocurrencies like Ethereum (ETH), Litecoin (LTC), Ripple (XRP), and Bitcoin Cash (BCH). On the other hand, Binance facilitates the buying and selling of over 200 cryptocurrencies.
Disclaimer: Digital currencies and cryptocurrencies are volatile and can involve a lot of risk. Their prices and performance is very unpredictable and past performance is no guarantee of future performance. Consult a financial advisor or obtain your own advice independent of this site before relying and acting on the information provided.