Coin to Watch: Quantstamp

The newly developed technology is the protocol for securing smart contracts. You can pay for services with their new Token – QSP. The company believes in a future where intelligent contracts are used more often.
They are currently building a new technology that will be a foundational asset to help protect their users and investors from fraud. They also will provide them with a scalable proof-of-audit.
How Does Quantstamp Work?
The new system is the first scalable, security-audit driven protocol that is designed to help individuals and entities find inherent vulnerabilities that could lead to loss. They use Ethereum based smart contracts to perform the audits. The team at Quantstamp is said to be one of the leading groups in the industry. The team has several members who have PhDs, backed with industry experience that surpasses most energy standards. They are also fully supported by a robust blockchain specialized advisory board.
Quantstamp is said to be entirely cost-effective. To make smart contracts worthwhile, and benefit multiple industries, they must use profitable code for auditing. It is noted that cost-effectiveness is vital for the company to work. The protocol must also be designed to scale accordingly when needed. And to be able to verify any Ethereum projects that spring up as well as become one of the important, mainstream platforms for all of Ethereum.
Another one of the major benefits of using Quantstamp is it is a completely secure platform. Any type of centralized audit is susceptible to inside attacks. But with the newly developed proof-of-audit protocol, they can block any malicious attacks, thereby, stopping attackers from manipulating a review. The primary focus of the company for auditing is simple: more automation, lower cost, higher security.
Who is Supporting Quantstamp?
The company has several backers – For example, the very popular crypto-app Blockfolio is showing support for Quantstamp. As is YCombinator, Request Network, Science Blockchain, Quoine, Team In Residence, BlockAsset – Digital Asset Management, and Blockchain Partners of Korea.
Who is the Team Behind Quantstamp?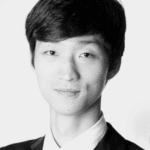 Richard Ma – Co-Founder and CEO, He is the master of strategy and business operations. As a previous algorithmic trader for Tower Research, he's been responsible for the handling of millions and millions of dollars. He did all this primarily through trading, using Extreme Software Testing Methods. He has an ECCE from Cornell University.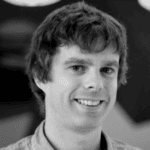 Steven Stewart – Co-Founder and CTO, He is responsible for the smart contract development. He has previous work experience from Many Trees Inc. (the team that built GPU memory databases initially for ML). He also has five years of prior experience working for the Canadian Department of National Defense. He is a Ph.D. dropout.
Those are just two compelling members, heading a team or nearly 20 people with considerable skills. They also have a board of advisors to help the project move forward efficiently.
Quantstamp's Future Potential
The platform is a decentralized network for providing users with protocol audit systems on the blockchain technology, using smart contracts. It will connect developers, investors, and users around the world with the newly developed software – proof-of-audit. Keep an eye on this one! It has great potential and a promising future.