How To Buy Monero in Australia
Alright, so you want to buy some Monero. First things first, a quick crash course on buying crypto in general.
Cryptocurrencies are bought through exchanges. Crypto exchanges are platforms you need to sign up for (like forums/apps or any other website with user accounts). Once you've signed up, you can log in, deposit credits/money (AUD) into your account. And then you can use that money to buy cryptocurrencies on the trading platform/exchange. To find out which exchange is best for you, visit our comparison of the best crypto exchanges in Australia.
Buying Monero in Australia has become pretty easy since Swyftx came onto the crypto scene. It used to be the case that you had to buy either BTC or ETH, then transfer that to another exchange like Binance or Bittrex, and then trade them for Monero. And to cash out, you'd have to do the whole process in reverse. With Swyftx you can buy Monero with AUD, no need to go through BTC or ETH, very handy!
We've laid out the steps on how to get started below!
Featured On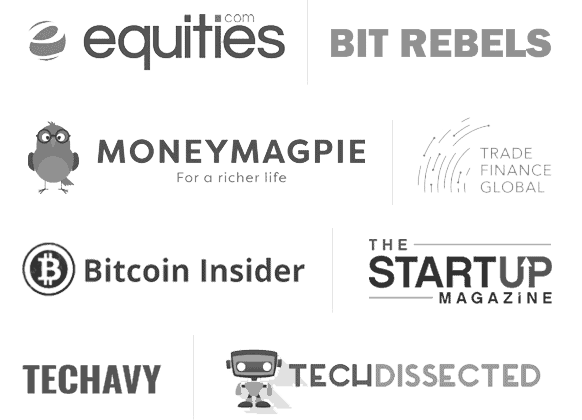 Disclaimer: We may receive a commission for purchases made through the links on our site. However, this does not impact our reviews and comparisons. Learn more about our Affiliate Disclosure.
How To Get Started With Swyftx
Setup Your Account
As mentioned above, Swyftx is our go-to for trading cryptocurrencies in Australia, definitely if you're starting out. It's the most trustworthy exchange available and it makes trading buying, selling and switching coins incredibly easy.

Sign Up Here
After creating your account the first thing you'll want to do is SETUP MFA (2-factor authentication, adds an extra step for logging in to your account, very easy to setup), you can find this on your Profile page under "Security".

Verify Your Account
Before you do anything on Swyftx you'll have to verify your account. It has the fastest verification process we've tested so it won't take long.
Click in the left navigation bar on "Profile" then the "Verification" tab
You'll have to verify your email, mobile number and identity to begin trading.

You will then have to fill in all of your personal information including documents, don't be alarmed uploading this information, every exchange requires it. It's to ensure your safety and make everyone on the platform accountable.
Deposit AUD
You'll first need to deposit AUD on the platform so you can buy an sell cryptocurrency. You can also deposit Bitcoin straight into the platform if you already have some and would prefer trading with that.
Click the left navigation on Deposit AUD


You can then either choose BPAY or PayID to Deposit AUD on the platform.
Buy Coins
Once your account is verified and you've added AUD or BTC you can start buying and selling cryptocurrency.
Go to Trade
This page lists all the coins that Swyftx has available (which is a lot). You can simply click on any of the cryptocurrencies in the left section under "Assets" or search for your desired cryptocurrency.
Once you've decided what you want to buy you can indicate how much AUD you want to buy of each coin.
Easy as that! You now have bought some cryptocurrency. We highly recommend moving your cryptocurrency to a hardware wallet if you are planning on holding it for a while. If you are planning on day trading, or trading fairly regularly we suggest keeping it on the Swyftx platform.
We highly suggest using Swyftx to buy and sell Cryptocurrency. We've done a comparison of the top 10 exchanges in the world for Australians to use and Swyftx clearly deserves the top spot.
Swyftx Exchange
Swyftx is by far our most recommended exchange for Australians. They have an easy to use platform and an online wallet that makes trading simple for new users. They have a strong sense of community and are constantly posting updates and adding new coins to their portfolio. On top of this they have low fees and are upfront about any transaction fees they do charge whereas some exchanges charge much more in spreads. This is the most trusted exchange in Australia and arguably one of the best exchanges globally.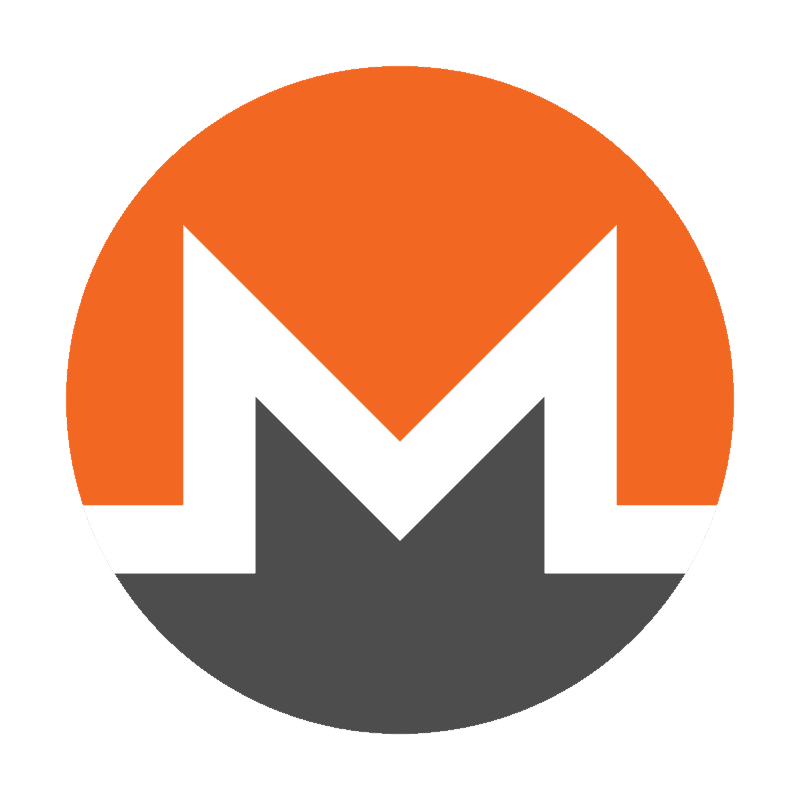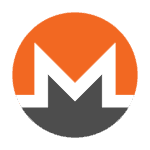 What is Monero?
Many are attracted to cryptocurrencies because of its purported privacy. No currency offers this attribute more than Monero.
Monero is a cryptocurrency that is based on the CryptoNote protocol and that is quite different from Bitcoin and other similar and more public currencies. It uses the CryptoNight algorithm, and its whole architecture and algorithm structure is aimed at obfuscation and anonymity.
Monero places a high emphasis on privacy and obscurity. It obscures who sends and receives transactions, and even the amount of transactions. It relies on the use of ring signatures, the mix of multiple users' account keys, and stealth addresses to hide the specific identify of a user behind a transaction.
Monero also strives to make the mining process more accessible and egalitarian so that more average individuals through regular devices have the capability to participate in the mining process.
Unfortunately, its privacy has attracted illicit use, and its egalitarian approach to mining has meant both better avenues for individuals to mine it, as well as being more hackable by those who want to mine it for ill use.
History of Monero
Monero developed off of a protocol known as CryptoNote, which was developed in October 2013 by a pseudonymous developer, Nicolas van Saberhagen.
Monero, which was originally dubbed BitMonero (literally Bit plus the Esperanto term for coin), was launched in April 2014. It was actually launched by a Bitcointalk forum participant only known as "thankful_for_today." The name was shortened to Monero just five days after it was launched.
As noted above, the currency's main characteristic from the start has been the emphasis on privacy and anonymity. However, this unfortunately opened it up for attack in September of 2014 as a result of a flaw in the CryptoNote protocol. But a patch was released that Monero applied, and since then it has steadily seen growth.
In 2016, it began to grow rapidly, largely due to its adoption by a darknet market known as AlphaBay. The market was shut down in July 2017, but Monero has not hurt from it.
In January of 2017, the privacy attributes of Monero were made even stronger with the adoption of an algorithm called Confidential Transactions, which was created by a Bitcoin Core developer, Gregory Maxwell. It was this development that permitted the amount of transactions to be hidden.
Due to its anonymity, many groups and individuals have taken to using Monero to, in a sense, launder their money. Users will break the link in their transactions by converting Bitcoins to Monero, making purchases, then converting Monero back into Bitcoin.
Research has revealed that Monero was actually used by the operators behind the WannaCry global ransomware attack and is used as a payment method for The Shadow Brokers.
To date, Monero is the only cryptocurrency that has remained truly anonymous and truly protects its user's privacy, which is why it has continued to grow in demand, despite its increasingly illicit history.
Pros/Cons of Monero
There are a number of benefits to pursuing Monero:
Pros:
It is quickly and consistently increasing in demand and value. It's climbed 1,300% in value since it entered the market on CoinMarketCap.
More exchanges are offering it, such as Kraken, Bitfinex, and Poloniex.
It is easy to mine – any average person with their regular computer has what they need to mine it, unlike Bitcoin, which now requires very specific and expensive hardware to mine.
It is an inflation-proof currency, with a block reward promised never to go below 0.3 XMR (Monero), meaning mining will always be a valuable pursuit.
Because of its unique ability for true anonymity, it has attained a popularity that does not appear to be going anywhere any time soon.
As with all cryptocurrencies, however, Monero certainly has its downsides.
Cons:
The price volatility is extreme with Monero. In the last month it has gone up nearly 70%, and it's climbed from being worth approximately $0.25 to $60 per token in just two years. But this also means severe drops can happen, too.
Monero is now irrevocably associated with illicit activity. While plenty of legitimate transactions can and are made with the currency, it has attracted a lot of criminal behavior. This may or may not be something you want to rub shoulders with.
Why Invest?
Because of its strong privacy attributes, Moreno has become the 13th strongest cryptocurrency in the world as of February of this year. It looks strong, and likely it will only get stronger. Investing now can certainly be a smart move.
Just be prepared to be potentially trading with somewhat shady characters. Monero has attracted a lot of illicit activity. It is also very volatile, as stated above, so you need to stay constantly updated on how the market looks if you are going to invest in it.
Disclaimer: Digital currencies and cryptocurrencies are volatile and can involve a lot of risk. Their prices and performance is very unpredictable and past performance is no guarantee of future performance. Consult a financial advisor or obtain your own advice independent of this site before relying and acting on the information provided.