Disclaimer: We may receive a commission for purchases made through the links on our site. However, this does not impact our reviews and comparisons. Learn more about our Affiliate Disclosure.
The most popular digital marketplaces for cryptocurrencies are the well-known cryptocurrency exchanges. They allow traders to buy or sell cryptos, to send them to someone else, or trade them against an asset of their choice.
Unfortunately, online trading is a frequent target of phishing scams, money thefts, and other fraudulent activities. As cryptocurrencies are becoming more sought after, so does the percentage of illegal activities on crypto exchanges increase.
Because of that, the teams behind these platforms need to spend more time and resources on securing their marketplace with the most sophisticated safety measures to date.
Today, we'll analyze the level of protection that Bittrex, a popular crypto exchange, provides for its users. This will help us decide whether this platform stays at an advantage compared to other popular options on the market.
Let's begin!
What's Bittrex?
Bittrex is an American-based crypto exchange launched in 2014, first in Las Vegas, Nevada, and then relocated to Seattle, Washington. The platform is spearheaded by three cybersecurity experts: Bill Shihara, Richi Lai, and Rami Kawach. The three of them are former employees of leading companies including Amazon, Microsoft, and Blackberry.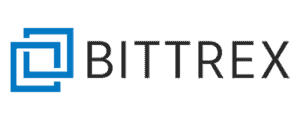 The company soon wanted to branch out and created a subsidiary on the island of Malta, known for being crypto-friendly. In 2019, the company closed its base in Malta, relocated to Liechtenstein, and rebranded as Bittrex Global.
What makes Bittrex so attractive for traders is the amazing variety of cryptocurrencies. The platform supports over 100 different cryptos, from the most popular ones to some lesser-known and volatile tokens for traders who like to speculate on their fluctuating prices. Initially crypto to crypto exchange, Bittrex has started accepting payments in USD.
Similarly to other exchanges, Bittrex uses a tiered fee structure that assigns lower fees to traders who execute higher trading volumes as an incentive to keep trading. The standard transaction fee is 0.25% which although above the industry average is totally worth it for the services. Plus, deposits and withdrawals are free of charge.
Platform Security
Bittrex is a licensed crypto exchange that complies with European regulatory frameworks such as the Malta Virtual Financial Assets Act and the 4th EU Money Laundering Directive (EU) 2015/849, concerning Economic Transactions with Foreign States (Sanctions Act), among others.
The platform has robust security in place to tackle any attempts for money laundering, terrorist financing, frauds, and other illegal activities. By adhering to AML and KYC policies, Bittrex requires its users to verify their identity before they're allowed to trade on the platform.
This includes providing personal details such as their full name, address, a scanned copy of a government-issued ID (passports and driving licenses are also accepted), and uploading their own selfie.
Moreover, Bittrex has recently adopted the Chainalysis Know Your Transaction (KYT) feature to establish an even safer trading environment for its users. When activated, KYT monitors the traffic on the exchange, detects suspicious and high-risk transaction patterns, and informs the exchange so its team can take immediate action.
"As our business continues to grow, having a thorough and reliable transaction monitoring system in place is crucial in demonstrating our commitment to compliance," said Bill Shihara, Bittrex's CEO, for PR Newswire. "Chainalysis KYT is an important tool in having an effective anti-money laundering program by helping us prevent, detect, and address unlawful behavior."
Account Security
Two-Factor Authentication
A well-known, but highly effective method, the two-factor authentication (2FA) is considered compulsory by online platforms today. In the past, it might have been enough to choose a strong password to prevent outsiders from accessing your account but since then things have changed greatly when it comes to cybersecurity.
The 2FA options may vary from exchange to exchange, but they all ask you to generate two factors, locks, or passcodes from two reliable devices that you own or have a key to. This way, the platform will ensure that you're the only person who can log into your account and make a deposit, withdrawal, or place an order.
Bittrex asks you to use an Authentication App such as Google Authenticator that you will download to your smartphone or personal computer. This should be a trusted device as the Authenticator will automatically generate a six-digital verification code that you should enter on the exchange.
The fact that the only security breach on Bittrex happened in 2016 when users without 2FA protection were hacked and lost a lot of coins should be enough to illustrate to you the importance of using this method.
IP And Crypto Address Whitelisting
Bittrex supports whitelisting of both IP and crypto addresses to increase your account safety. This feature comes in handy in case you lose your credentials or API keys. In order to activate it, you have to enable 2FA first.
When you list down a couple of IP addresses for whitelisting, Bittrex will approve withdrawal requests and trading orders from those addresses only. Whenever an unknown (unlisted) address attempts to send in a request, the exchange denies the request and informs the user.
Crypto Address Whitelisting.
The second feature is activating a withdrawal whitelist for a particular cryptocurrency so that Bittrex will accept withdrawals from your account to that address only. If you're trading with more than one currency, you should adjust the whitelist manually for every single one of them.
Conclusion
Bittrex is a premier US exchange that provides state-of-the-art security measures for its users. This comes as no surprise with a team of cybersecurity engineers such as Bittrex' co-founders who are driving the platform forward by bringing the newest and most sophisticated technology.
From platform to account security, this exchange has everything you need to trade peacefully. If you decide to register on Bittrex, don't forget to verify your identity to activate higher tiers, enable the 2FA, and create your withdrawal whitelist.
All Crypto Exchange Reviews
Cryptocurrency Exchange Comparisons
Disclaimer: Digital currencies and cryptocurrencies are volatile and can involve a lot of risk. Their prices and performance is very unpredictable and past performance is no guarantee of future performance. Consult a financial advisor or obtain your own advice independent of this site before relying and acting on the information provided.