CoinSpot Referral Code 2023
Do you know that CoinSpot has helped over 2 million Australians to make their first crypto purchase? So, if you're planning to become a member of the large CoinSpot community, don't miss the chance to earn $10 worth of Bitcoin. All you have to do is register on the CoinSpot platform using this link and make a deposit to receive your welcome bonus.
Keep an eye out! We'll go through the key features of CoinSpot together. Also, I'll provide you with a compact step-by-step guide on creating a CoinSpot account and earning your bonus without hassle.
How to Use the CoinSpot Referral Code
To qualify for the welcome bonus, you have to provide a referral code during the registration process. The onboarding process on CoinSpot is pretty simple, even though the exchange doesn't offer an option for automated verification (like Swyftx, for example). This is what it takes to open a CoinSpot account:
Go to the CoinSpot official website using our link so you don't have to insert the code manually. Enter an email and a password, and follow the link in your email to confirm your account.
The link will get you to the Verification section. KYC is obligatory for using the exchange services, and you can't get the bonus without it. All new CoinSpot users must provide a government-issued document (passport, driving license, or ID card). The exchange will process your account in less than 24 hours.
Before engaging in trading activities, I strongly recommend you activate 2FA (two-factor authentication). You'll find this option under Security on your dashboard.
Now, you are ready to go. After the verification, the exchange will send you an email with deposit instructions.
Once you fund your account (bank transfer, cash deposit, BPAY, POLi, or PayID), you'll get the $10 BTC bonus.
What Is CoinSpot?
CoinSpot is an Australian cryptocurrency exchange with headquarters in Melbourne. It was established in 2013 when a Bitcoin was worth less than $1,000. From the very beginning, the exchange focused on making crypto transactions accessible to the general public.

From what I can see, CoinSpot enables one-click crypto purchases and has wide open fiat gates for AUD payments. For more experienced traders, there is a decent spot market with AUD-crypto trading pairs.
The exchange is fully regulated under AUSTRAC and is a member of Blockchain Australia and the Australian Digital Commerce Association (ADCA).
CoinSpot Review
CoinSpot offers a beginner-friendly interface, making it a perfect choice for novices. CoinSpot is also a good fit for corporate investors and Super Funds thanks to the robust compliance standards. The platform doesn't offer advanced features like margin trading or futures contracts, but the spot market is decent enough to accommodate intermediate traders.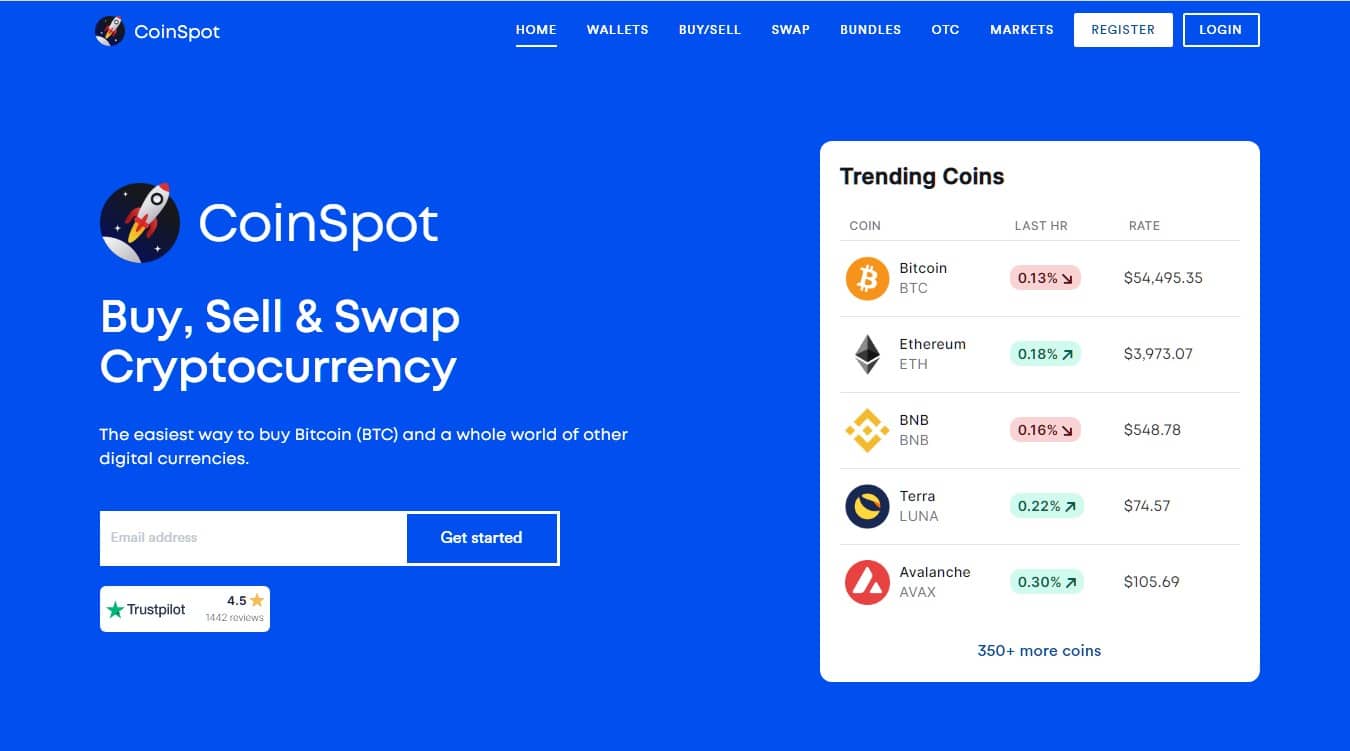 I really liked that they included NFTs in the package. You can find around 20 popular collections available for direct in-platform purchases, which is great news for NFT enthusiasts who prefer local payments. The mobile app is also fantastic — it offers the same buy-and-sell functionalities. Finally, CoinSpot gives you a great opportunity to purchase Bundles. For instance, you can buy the three best-selling coins with a single transaction.
Supported Cryptocurrencies
For a local exchange, CoinSpot features an impressive crypto selection for instant buy and sell. It supports more than 330 different crypto assets, including, of course, Bitcoin (BTC) and Ethereum (ETH). You can also find all popular altcoins such as Litecoin (LTC), Ripple (XRP), BNB Coin (BNB), Cardano (ADA), Tron (TRX), Dogecoin (DOGE), Solana (SOL), etc. In addition, CoinSpot offers a range of DeFi tokens and stablecoins. I noticed that the exchange is open to new projects, but if you've just started the crypto journey, my advice is to stick to well-established players.
When it comes to the spot market, don't expect a never-ending list. There are around 15 trading pairs, with AUD and Tether (USD) as the base currency.
Fees
I think the fees are the weakest link in the CoinSpot ecosystem. The exchange charges a bit higher than its direct competitors but based on its immense user base, people prefer the ease of use over low fees.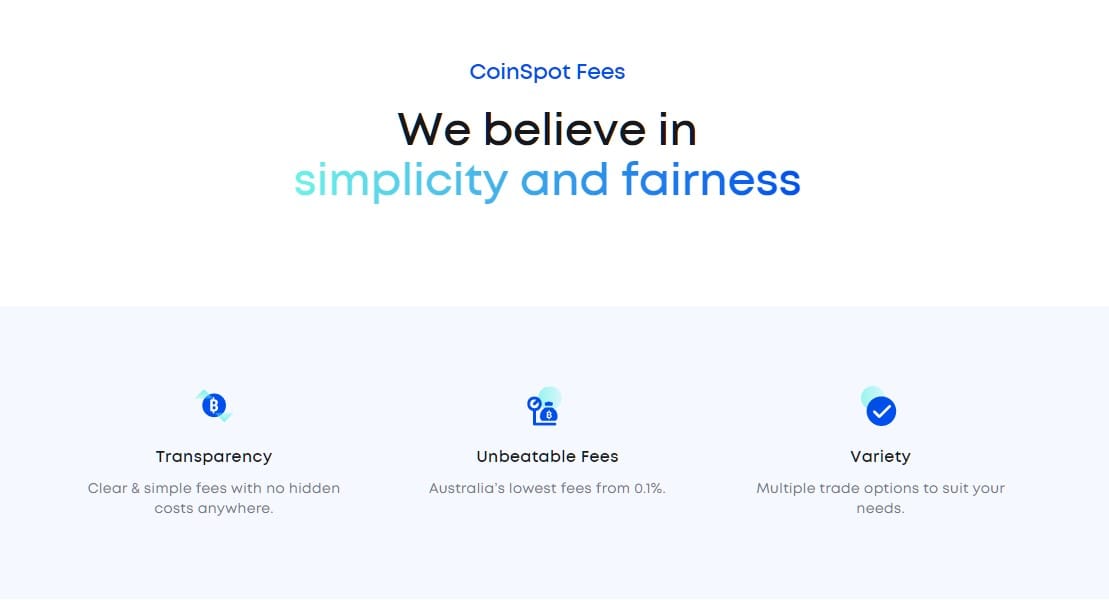 Namely, CoinSpot charges a 1% trading fee for all instant purchases and sales, plus the spread. The spread is the percentage difference between the buy-and-sell price of particular crypto, which ranges between 1% and 2% on CoinSpot. Just for the record, this number is usually not higher than 0.4% on Swyftx and Digital Surge.
The spot market is a different story. The trading fees there are below the industry standard — 0.1%. Yet, if you choose Recurring Buy or another advanced order type, there is an additional charge of 1%.
Deposit fees depend on the payment method. While wire transfers, POLi, and PayID are free, a BPAY deposit will cost you 0.9% per transaction. Cash funding is another convenience that CoinSpot offers through Blueshyft at a handsome price of 2.5%. Luckily, the exchange doesn't impose any withdrawal fees for AUD transactions.
Pros
A trustworthy company with clear history and proven track record;
A wide variety of coins are available for instant purchase and sale;
Exceptionally intuitive platform;
Robust cold storage for keeping users' funds.
Cons
AUD is the only supported fiat currency;
More expensive than its competitors;
Instant purchases will be sleeker with an option for credit/debit card payments.
CoinSpot vs Coinbase
CoinSpot has always reminded me of an Australian version of Coinbase. They both specialize in easy crypto purchases against fiat and operate on highly regulated grounds.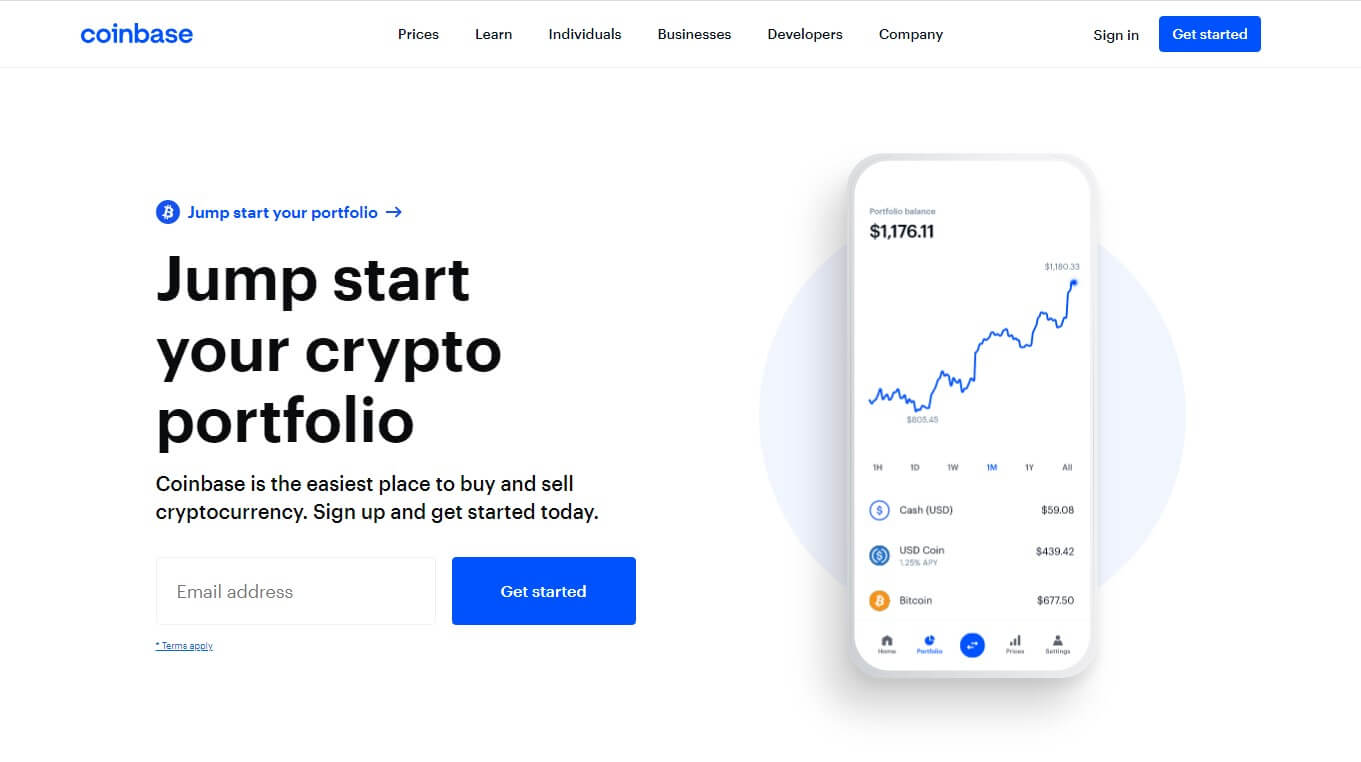 Also, they're both pioneers in the crypto scene and charge higher than other broker-like crypto services. However, Coinbase targets global audiences, including Australian crypto investors. Its advantage over the locally-based exchange is the option for debit card payments.
Interestingly, both CoinSpot and Coinbase will greet you with a $10 BTC bonus once you become their member.
CoinSpot vs Binance
Binance is a leading player in the industry, offering a completely different trading environment than CoinSpot. In fact, Binance focuses on trading rather than one-off crypto purchases.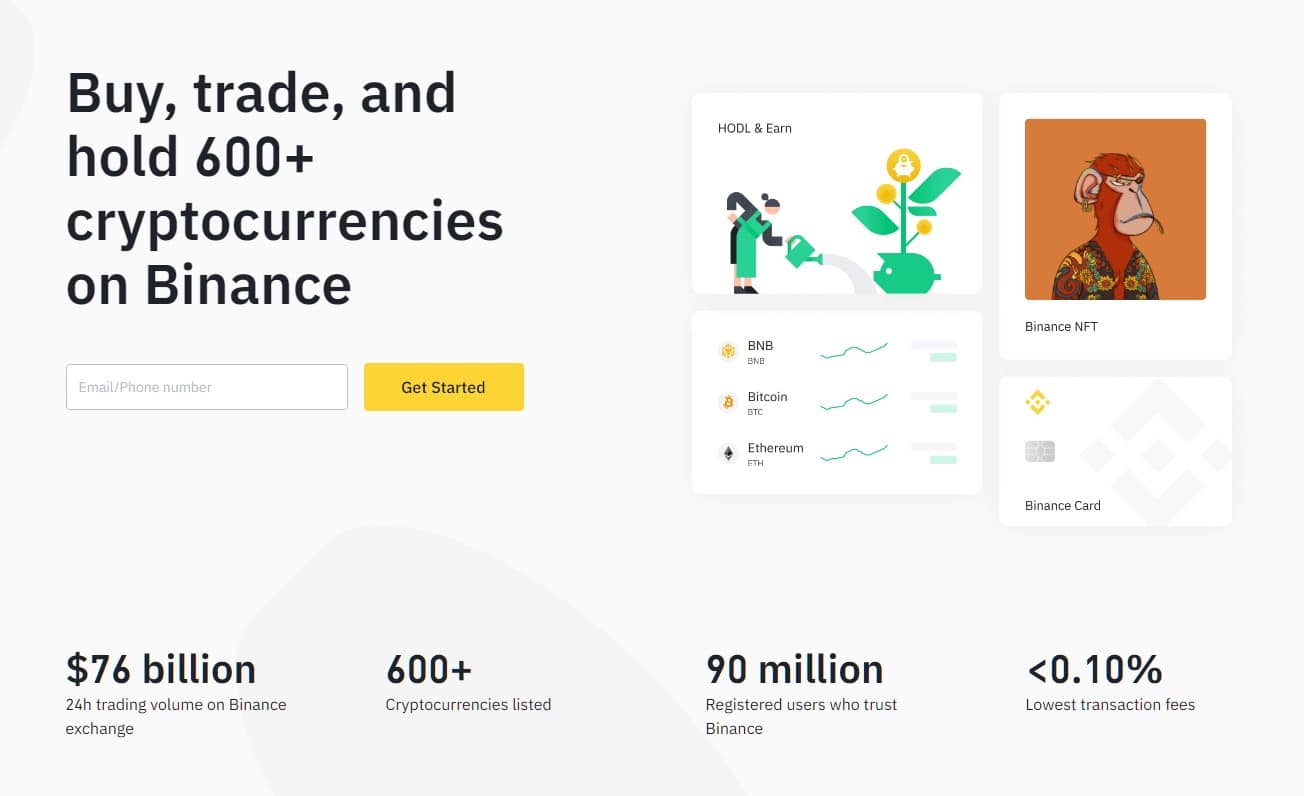 The exchange features an incredible spot market, advanced derivatives platform, P2P platform, staking options, and all other possible crypto-related activities. This abundance of features doesn't mean that Binance is always the best choice for you. On the contrary, a beginner-friendly crypto broker will be a better departure point if you're a fresher in the crypto field.
Finally, Binance always surprises us with lucrative referral campaigns. Currently, you can get up to $100 when you also use our link and join the exchange.
CoinSpot vs CoinSmart
CoinSmart is also geared towards ease of use, but it belongs to a different generation of crypto exchanges. It offers fewer available cryptocurrencies, but you can find more advanced options for crypto trading.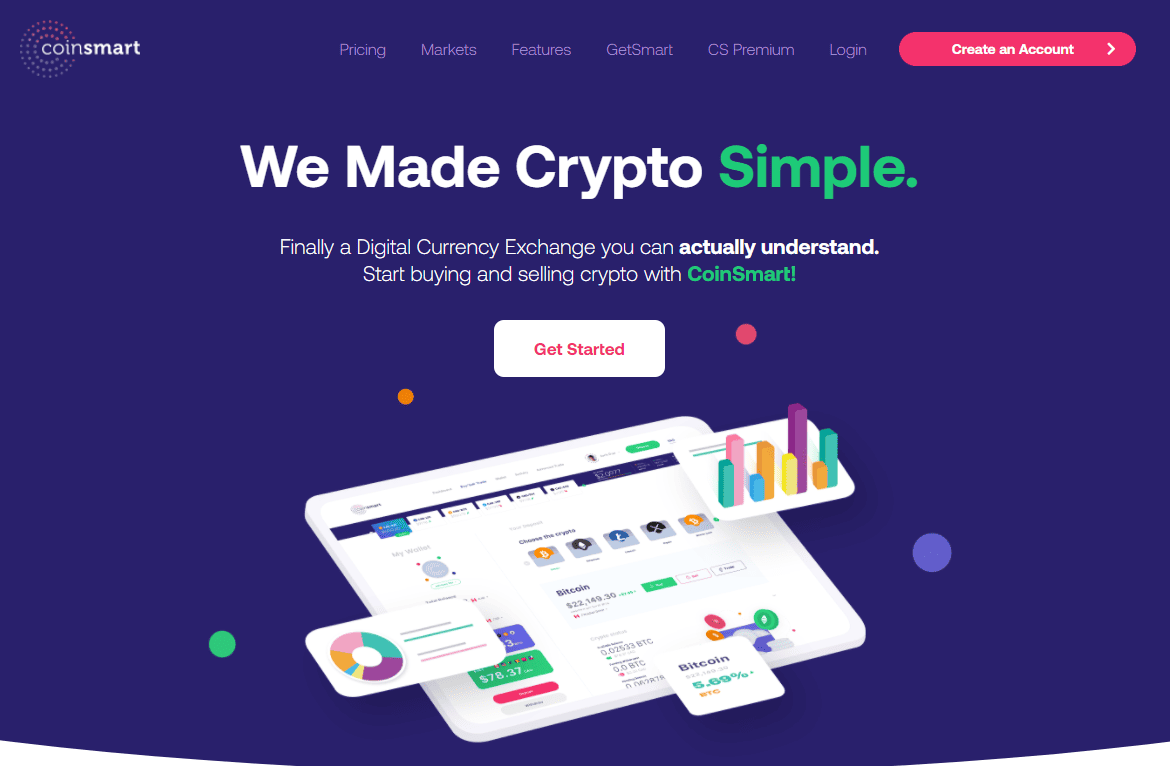 Also, CoinSmart isn't restricted to the Australian market. Overall, it's a more cost-efficient solution than CoinSpot, even though I find some of the deposit methods rather expensive. In this context, the exchange does allow credit card payments.
The exchange will reward you with a $50 signup bonus for joining CoinSmart if you use a referral code.
CoinSpot Alternatives
As I implied several times throughout this article, CoinSpot originates from the early Bitcoin era. The good thing about these exchange prototypes is their security and trust. They've passed the test of time, which is a key criterion given the close association of the crypto markets and scams in the past years.
CoinSpot has shown great flexibility in the rapid progress of crypto technology, putting in the effort to keep up with new trends. Yet, I can say that the next-gen crypto providers seem more attractive destinations for Australian traders.
FAQs
How much is a CoinSpot referral?
If you use our link to join CoinSpot, you will get $10 free Bitcoin.
Do I need a CoinSpot account to get free Bitcoin?
Yes, you do. After the registration, your BTC bonus will be sent to your exchange account.
Can you withdraw the $10 AUD free Bitcoin?
CoinSpot doesn't impose any minimum or maximum withdrawal amount. So, technically, you can cash out the bonus. However, I don't recommend you do so because transaction fees can cost you more than the total sum.
How much do I need to deposit?
If you want to get your own CoinSpot sign-up bonus, you'll have to deposit at least AUD$50.