Coinbase Pro VS Bittrex:
2023

Crypto Exchange Comparison
Disclaimer: We may receive a commission for purchases made through the links on our site. However, this does not impact our reviews and comparisons. Learn more about our Affiliate Disclosure.


Anyone who has shown interest in crypto trading and has done a little research on the crypto market is well aware that not many things are certain when you trade with cryptocurrencies. Nevertheless, they're becoming increasingly popular, with experts predicting they might supplant fiat currencies soon.
Having that in mind, it might be a good idea for those of you who're still skeptical about the whole crypto industry to familiarize yourself with the basic concepts and features. Cryptocurrencies, for example, are digital assets that you can buy, sell, or exchange for other currencies. This is done on the so-called digital currency platforms. They function similarly to banks, although they're less centralized and regulated.
In this guide, you'll find everything there's to know about two very popular crypto exchanges in the United States – Coinbase Pro and Bittrex. Continue reading to see how we dissect their strategies, achievements, and shortcomings.
About the Exchanges
Coinbase Pro
Our discussion on Coinbase Pro is impossible without some background information on its sister-platform Coinbase. In 2012, Brian Armstrong and Fred Ehrsam launched a crypto exchange called Coinbase in San Francisco, California, a single compact base where users could trade buy Bitcoin with ease.
Within a year, Coinbase became the top choice of many newcomers, who saw the platform as the user-friendly and reliable crypto exchange it aimed to be. In 2013, some of the world-leading venture capital firms invested a lot of money in its future growth and development. This not only increased the number of new traders but that of experienced and institutional ones too.

Their demand for advanced cryptocurrency trading options was answered in 2016 when Coinbase announced the launch of a separate platform initially called GDAX and then renamed to Coinbase Pro. This platform would champion among the best crypto exchanges on the market, with a greater offer of cryptocurrencies, worldwide access, high tech security, and strict regulations that won't cause headaches to the state of California.
Bittrex
Our second platform today is Bittrex, a US-based exchange launched in 2014 in Las Vegas, Nevada. Later on, the headquarters were relocated to Seattle, Washington. The extraordinary team of experts behind this platform consists of security engineers Bill Shihara, Richi Lai, and Rami Kawach. All three of them have outstanding work experience in the domain of cybersecurity, with references from world-leading companies such as Microsoft, Amazon, and BlackBerry.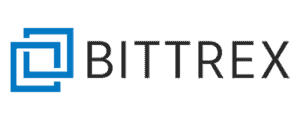 Working for serious companies taught them valuable lessons in terms of investments and leadership. When they decided to enter the crypto world and create their own platform, as cybersecurity experts the were well aware of the importance of implementing high-level security measures from the start. This according to them was the best way to gain popularity and trust among traders by promising an online space where their orders and funds would remain protected from any security breaches or reliability issues that have threatened crypto exchanges in the past. The strategy was successful and brought waves of traders at Bittrex's door.
Coinbase Pro vs Bittrex: The Comparison
Bitcoin and Other Supported Cryptocurrencies
The number and type of currency exchanges supported by these digital platforms are completely different from one another. However, each of them will work for different traders.
If you choose Coinbase Pro you get a limited number of cryptocurrencies, but you also have the option to use fiat currencies for deposits and withdrawals via bank transfers. The platform currently supports Bitcoin (BTC), Bitcoin Cash (BCH), Ethereum (ETH), and Litecoin (LTC). Their view is that it's better to be allowed to buy and sell only the most common coins on the market which enjoy high liquidity and good prices, rather than trade with hundreds of untested and unstable altcoins.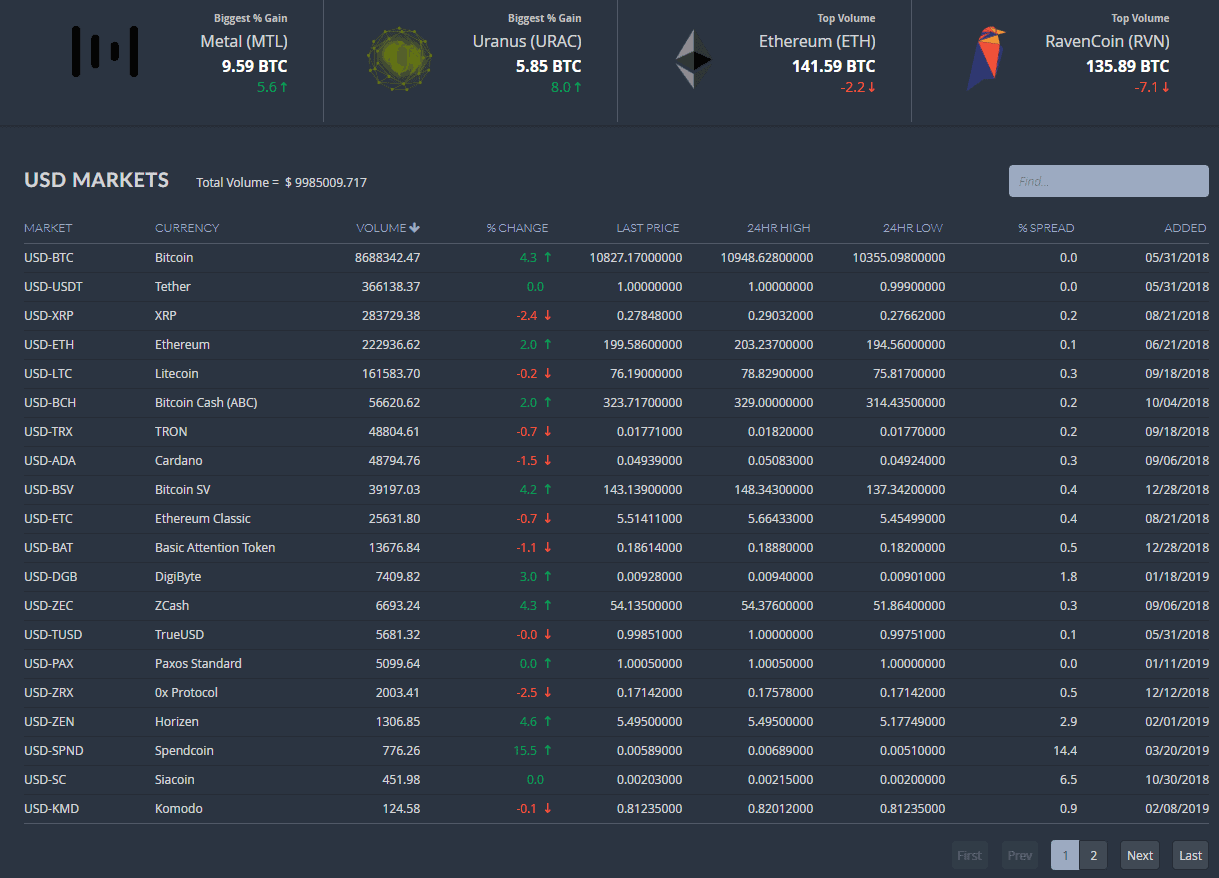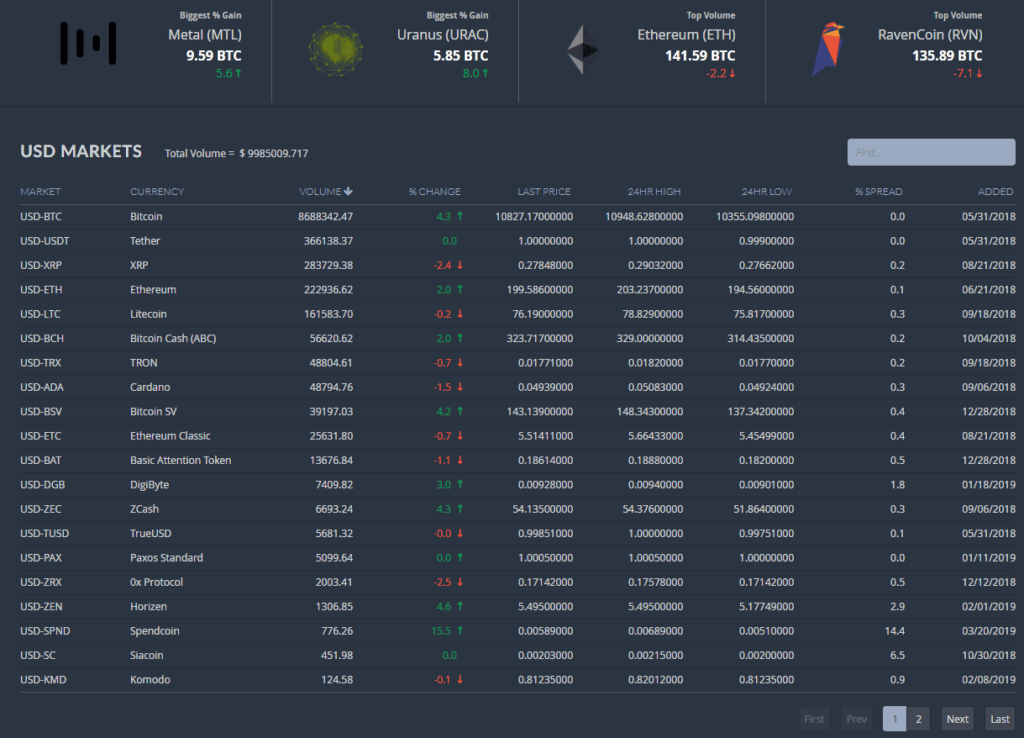 On the other hand, if you choose to work with Bittrex, you will get around two hundred different altcoins to select from including new promising coins like Ripple, Monero, Dash, etc. When you count the trading pairs, you get more than 450 BTC pairs – a variety that not every trading platform can boast of. This is a way of compensating for the lack of fiat-to-crypto exchanges that remain unavailable on Bittrex.
This being said, since June 2019, Bittrex offers USD trading to any personal or corporate account across most of the states in America and around the world. You can check the full list of eligible countries together with the trading conditions on their website. To be allowed to do this, you just have to fill in a request form and verify your identity by providing personal information and a government-issued ID.
Security
Coinbase Pro together with the original platform Coinbase is considered as one of the securest platforms available to traders. The Coinbase team used the same already-tested methods when building the security network at Coinbase Pro. This has eliminated a lot of the initial challenges newly-launched platforms usually face.
First of all, Coinbase Pro keeps the company funds separate from customer funds. This is a great precaution against any unlawful use of funds by staff members. The user funds are stored in hot and cold wallets, i.e. "air-gapped" cold storage that stores around 98% of your funds disconnected from the Internet.
The other 2% are stored online, secured with the two-factor authentication that requires an email and mobile phone verification before authorizing any transaction on your account. On top of that, your wallet and private key are safeguarded with AES-256 encryption, established by the U.S. National Institute of Standards and Technology. Finally, the FDIC (Federal Deposit Insurance Corporation) insures up to $250,000 of a user's funds.
Bittrex lacks insured balances but it's still widely considered to be a safe platform to trade on. The stellar team of cybersecurity experts has worked painstakingly to achieve the high-level of security the platform now provides. They also use hot and cold wallets for online and offline storing, 2FA, and IP whitelisting. The last feature allows you to create a list of trusted IP addresses or IP ranges that would be allowed to access the account of your customer, blocking untrusted IPs.
Fees
Coinbase Pro and Bittrex offer some of the lowest trading fees on the market but the system they use to determine their amount is quite different.
Coinbase Pro uses the maker and taker fee structure and takes a look at your trading volume in the last 30 days before it calculates the fee you're supposed to pay. Coinbase Pro charges no maker fee because makers bring liquidity to the platform. The company thinks that this will motivate traders to place even more orders. Takers, on the other hand, have an additional 0.30% fee per trade which is also a reasonable charge.
Bittrex charges traders using a very simple fixed fee system. Regardless of the trade amount, and your status as a maker or a taker, the platform adds a fixed fee of 0.25% when you place your order.
We've already mentioned that Coinbase Pro allows fiat currencies as a payment method but its only drawback is the lack of support for credit or debit card deposits. Bank account deposits made in Europe through a SEPA transfer are free of charge, while US customers have to pay 1.49% when depositing via bank accounts. When using cryptocurrencies, you only pay the blockchain transaction fee. As far as withdrawals are concerned, those made through SEPA cost $0.15, whereas a standard wire transfer in the US costs $25.
Ease-of-Use
Even though Coinbase Pro has seasoned traders as its target users, the interface of its website is clutter-free and intuitive. You can find the performance charts and trading tools on the same page as the order book. This makes it easier to decide whether to purchase the cryptocurrency you had in mind while looking at the charts.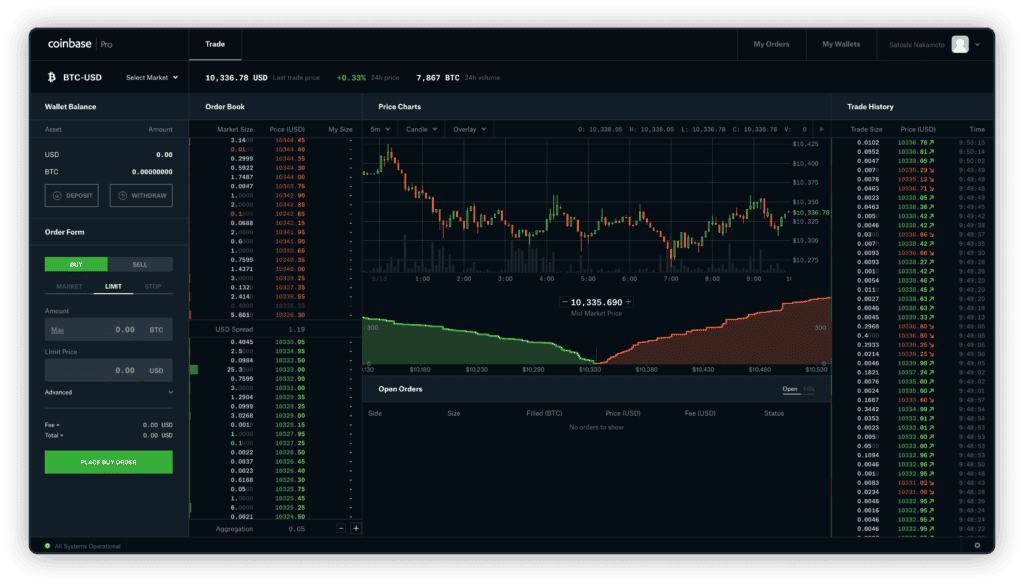 Those who want the basic trading options only and are intimidated by the reputation of the platform can switch to Coinbase instead.
Bittrex tends to be user-friendly although it also features advanced trading options like market, limit, and conditional orders. The platform has recently retouched its website to make it more accessible and seamless while retaining basic tools like in-depth charts and volume indicators seen as helpful by users.
Customer Support
Crypto exchanges are working hard to provide full customer support and remain loyal to their customers. This can prove tough because the number of users is growing at a fast rate, so sometimes, the companies are required to hire additional staff to keep up with the demands.
Coinbase Pro and Bittrex both have support pages where users can submit requests or support tickets, use their FAQ section, and list through useful and informative manuals. Beginners have guides on how crypto trading works, what are the most common trading options and coins to invest in, the newest updates, etc. The support pages offer information on account management, supported cryptocurrencies, and payment methods.
The companies get back to your tickets via email, with Coinbase Pro being reported by users as the more responsive one. To improve their support, the platforms now have a 24/7 live chat and support lines for urgent queries.
Mobile Trading
Neither of the two apps excels when it comes to addressing the need for mobile trading. However, Coinbase Pro is gradually moving in the right direction. On October 2019, the platform launched a mobile app available on Apple Store for now. Their blogpost claims that Android users will soon be able to use the app as well. This is definitely good news for the crypto community!
As for Bittrex, the platform doesn't have an official mobile application but there have been a few third-party trading apps with the same API key available in the past. We wouldn't recommend using them since the source can't always be trusted and they could be liable to phishing attempts.
Pros and Cons
Coinbase Pro pros:
2FA, cold and hot wallets, encryption
FDIC Insurance for US customers' funds
Perfect for experienced and institutional traders
Supports fiat-to-crypto exchanges
No trading fees for makers
Greater responsiveness
Coinbase Pro cons:
Supports a limited number of cryptocurrencies
Less suitable for beginners
Doesn't support credit cards
The mobile app is not available for Android users
Bittrex pros:
Supports hundreds of cryptocurrencies
Charges low fees of 0.25% per trade
2FA, a multi-stage wallet with offline storage, and IP whitelisting
Offers live chat support
Bittrex cons:
Less beginner-friendly interface
No mobile app
No fiat trading except for limited USD trading for verified accounts
Final Thoughts
Now that you've read our guide, we hope you feel knowledgable enough to determine whether any of these platforms offers the things you need as a crypto trader.
Coinbase Pro should be your choice if you value quality above quantity in terms of the number of supported coins. They don't have a lot of listings but the ones they do can be trusted. Plus, you're able to trade fiat for crypto instead of converting your money on another exchange first before you start trading.
Bittrex, on the other hand, can win the hearts of traders who prefer crypto to crypto exchanges and aim for a variety of altcoins. They will benefit from all those charts and drawing tools, and the swiftness and practicality when placing an order.
If you're still making up your mind, you can check another of our guides comparing Bittrex to Gemini and Bitfinex, or Coinbase Pro to Poloniex.
The trading fees are decent on both platforms, the security level and customer support are satisfactory as well. They're a top choice for deep-rooted traders and institutions claiming the crypto market.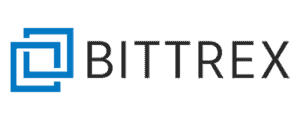 Disclaimer: Digital currencies and cryptocurrencies are volatile and can involve a lot of risk. Their prices and performance is very unpredictable and past performance is no guarantee of future performance. Consult a financial advisor or obtain your own advice independent of this site before relying and acting on the information provided.