Buy Bitcoin Perth
in 2023
Last Updated on August 30, 2022
Bitcoin's popularity has been rapidly growing among the general public, as has its success. Luckily, nowadays the process of buying Bitcoin has been simplified a great deal, meaning there's no need to worry about how or where to start. After all, that's what we're here for.
If you're based in Perth, Australia, and want to become a prospective Bitcoin investor, this guide is meant for you. We'll show you the most convenient methods of buying Bitcoin in your current location.
If you're a beginner in the crypto and blockchain world, or simply want to gain more insight into the Australian market, we recommend that you read our guide on How to Buy Bitcoin in Australia.
Featured On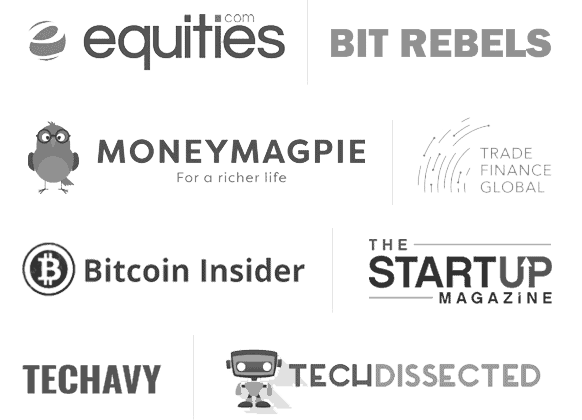 How to Buy Bitcoin in Perth
Choosing the best method to buy Bitcoin should be based on the traders' payment practices. However, before they start, traders should also take into consideration some crucial factors related to security, seller's rating, fees, user-experience, and the average time for processing transactions.
Which Bitcoin purchasing method is the right choice for you depends on your personal preferences when it comes to payment and privacy. Before you make up your mind, however, it's important to consider factors such as security, seller's rating, fees, user-experience, and the average time for transaction processing, all of which vary between methods.
In this guide, we'll focus on the three most popular alternatives for buying Bitcoin in Perth, Australia:
Buy Bitcoin on Cryptocurrency Exchanges
Buy Bitcoin with Cash (via an OTC Broker)
Buy Bitcoin from a Bitcoin ATM

Buy Bitcoin on Cryptocurrency Exchanges
The most convenient way to start your crypto journey is using a cryptocurrency exchange. Exchanges are online platforms that connect Bitcoin buyers and sellers through order books on an open marketplace. As there are over 60 available exchanges in Australia, you may find it difficult to choose the most suitable Bitcoin exchange for you.
In this article, we'll use Swyftx as an example to guide you through the process of buying Bitcoin on exchange platforms. Swyftx is particularly valued among crypto traders in Australia due to its user-friendly interface, low fees, excellent services, and resourceful customer support. We also encourage you to check out some other platforms, like Independent Reserve and BTC Markets.
How to Setup an Account and Deposit AUD
Once you create an account, the first thing you need to do is enable two-factor authentication (2FA). You can find it under the Security section. Once you've verified your account with a copy of a government-issued ID, you'll be able to purchase Bitcoin with fiat currency through Swyftx.
Once Swyftx approves your account, you're ready to deposit AUD on the exchange to buy Bitcoin. Go to the Deposit AUD tab, found in the left navigation bar.
Buy Bitcoin With Your Bank Account
The most convenient way to deposit AUD to your crypto exchange is by linking it to your bank account. Almost all of the reputable exchange platforms in Australia allow their users to make low-cost bank transfers via their advanced payment software.
Crypto exchange platforms generally support POLi, PayID, BPay, and Osko payments. These payment processors allow for both online and mobile transfers, and they inform the exchange about the payment without any delay.
Buy Bitcoin With Credit or Debit Card
Unfortunately, purchasing Bitcoin with a credit or debit card isn't very popular with Australian exchanges. While we're waiting for things to change, you can purchase Bitcoin with plastic on some international exchanges, such as Coinmama or Coinbase.
Similar to bank accounts, you need to link either your debit or credit card to your exchange account and verify your identity. However, you should be aware that card purchases incur significantly higher fees in return for convenience.
For instance, at Coinbase you can pay only with your debit VISA or Mastercard with an added 3.99% fee per transaction. On the other hand, Coinmama permits both credit and debit cards and charges you 5% "momentum" fees.
Buy Bitcoin With PayPal
PayPal payments are generally not accepted among cryptocurrency exchanges. Crypto platforms avoid using Paypal due to potential chargeback fraud and scams. Paypal is also much more expensive compared to other payment methods. However, if you're determined to spend the money on your PayPal balance on BTC, you can do it over peer-to-peer exchanges like LocalBitcoins and Paxful.
Buy Bitcoin with Cash
Although the cryptocurrency market is closely related to online trading, there are several ways to buy Bitcoin with cash in Perth.
Some well-known cryptocurrency exchange platforms like CoinSpot and CoinJar allow for this type of payment. CoinSpot, for example, allows you to buy Bitcoin with a cash deposit at your local Westpac branch, using a valid Australian mobile phone number for verification, and with a 5,000 USD per day limit. It's a quick way to fill up your CoinSpot account, as your assets will reflect in your account balance within a few hours.
Another Australian exchange, CoinLoft, lets you buy Bitcoin with a Flexepin voucher at a local store. Keep in mind, however, that the amount you can buy is limited to small personal transactions.
Blueshyft vouchers are another Bitcoin voucher popular in Australia. There are over 1.200 Blueshyft terminals at authorized newsagents across the country. The process goes as follows: first, the crypto exchange generates a QR code for the selected amount of BTC you want to purchase; next, you visit the local newsagent, where you show the QR code and ask to deposit fiat to the exchange itself in order to finalize the payment.
Unfortunately, this method means you'll have to pay a fee to both the exchange platform and the newsagent.
Finally, the most recommended method of buying Bitcoin with cash is an OTC (over-the-counter) exchange. It is also known as off-exchange trading and allows executing the trade directly between the buyer and the seller. The exchange here acts in the capacity of a broker that offers personal assistance over potential investments.
OTC exchanges are the best solution for high-volume trades as these exchanges don't have any restricting limits, unlike regular crypto exchanges. Therefore, the price is protected from the possibility of negative slippage.
For instance, if you want to buy 5 BTC on a regular exchange, your order will be broken into a few small orders. Due to frequent market fluctuations, the Bitcoin price may rise in the meantime, causing you to spend more on your purchase. That's why OTC brokers are best for large-scale purchases. Our OTC recommendations are Circle, ItBit, and Genesis.
The downside of OTC are broker fees, which can get quite hefty.
Buy Bitcoin from a Bitcoin ATM
You can buy Bitcoin using Bitcoin ATMs (BATMs), and the good thing is that this payment method is becoming increasingly accepted in Western Australia. Bitcoin ATMs are exceptionally convenient as they're much like regular ATMs: fast and secure.
The majority of Bitcoin ATMs don't involve prior online registration or verification. However, some of them require a registered account. The steps are straightforward: use your credit/debit card or deposit cash into the ATM. Then, simply show a QR code to your Bitcoin wallet address and wait to receive your coins.
The majority of BATMs are situated in large cities like Sydney, Melbourne, Perth, etc. In Perth, there are seven Bitcoin ATMs and you can easily track their location with Coinmap. Some of these BATMs support other cryptos such as Litecoin and XRP too.
Keep in mind, however, that BATM fees are quite a bit higher in comparison to other payment methods. The users are charged up to 8% per purchase depending on the exchange.
Frequently Asked Questions
Is Bitcoin legal in Australia?
Yes. Bitcoin was listed as legal money in Australia in July 2017, pursuant to the Australian Transaction Reports and Analysis Centre (Austrac). Recognized as real money, Bitcoin is no longer subject to double taxation in respect to digital currency transactions. It's only margin profit that is subjected to further GST requirements.
What is the best Australian Bitcoin exchange?
Swyftx is our top pick. Australian crypto traders highly recommend this exchange platform due to its exceptional features: automated buy and sell orders, customizable dashboard, downloadable tax reports, and great online customer support.
Can you sell Bitcoin on cryptocurrency exchanges?
You can both buy and sell Bitcoin on cryptocurrency exchanges. Once you choose a cryptocurrency exchange that suits you best, create an account and complete the process of verification (if required). Before you start selling your Bitcoins, carefully read the how-to guide provided by the platform. You can find exchanges that allow selling Bitcoin for fiat money, with the option of cashing them.
Where can I store Bitcoin?
All cryptocurrencies are stored in digital wallets. You need a reliable digital wallet to manage and keep your bitcoins safe. Before choosing what type of wallet meets your needs, you should know the essential distinction between a hot crypto wallet (online application) and a cold crypto wallet (physical device). Afterward, you should consider the security level, customer support, fees, interface, and so on, of the platform that's keeping your wallet safe.
Disclaimer: Digital currencies and cryptocurrencies are volatile and can involve a lot of risk. Their prices and performance is very unpredictable and past performance is no guarantee of future performance. Consult a financial advisor or obtain your own advice independent of this site before relying and acting on the information provided.