Buy Bitcoin in Brisbane in 2023
Last Updated on February 9, 2022
Over the past decade, cryptocurrency exchanges have simplified the process of buying and selling cryptocurrency, allowing just about everyone to purchase Bitcoin quickly and easily.
There are several methods available when it comes to buying Bitcoin. The most common methods are through Bitcoin exchanges, crypto brokers, and from a Bitcoin ATM. In this guide, we'll talk about where to buy Bitcoin in Brisbane with each of these payment methods, but for a broader picture, check out our guide on buying BTC in Australia.
Featured On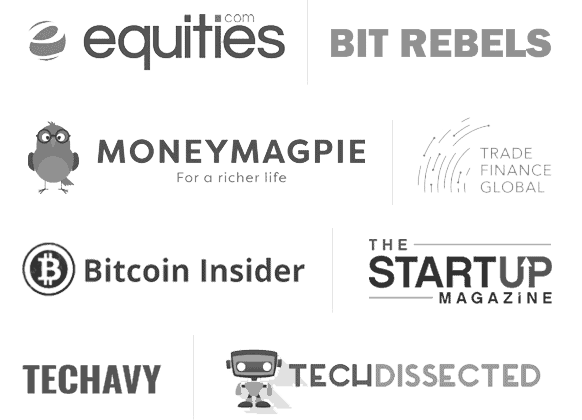 How to Buy Bitcoin in Brisbane
Brisbane is a leading player in this era of Bitcoin as it's considered to be the Australian Bitcoin capital. TravelbyBit, a Brisbane-based startup, has earned two rounds of state government funding and, in turn, has turned its hometown of Brisbane into one of the world's largest crypto-friendly towns.
Also, in May 2018, Brisbane International Airport was the first in the world to accept cryptocurrency as a payment method and thus became the first crypto-friendly airport in the world. Tourists can shop at more than 30 retail stores using digital currencies such as Bitcoin, Litecoin, and Ethereum.
Having in mind the increasing accessibility of Bitcoin payments and the recent developments of the crypto and blockchain industry, it's time to explore each of the payment methods and help you select one that fits your investment plan best.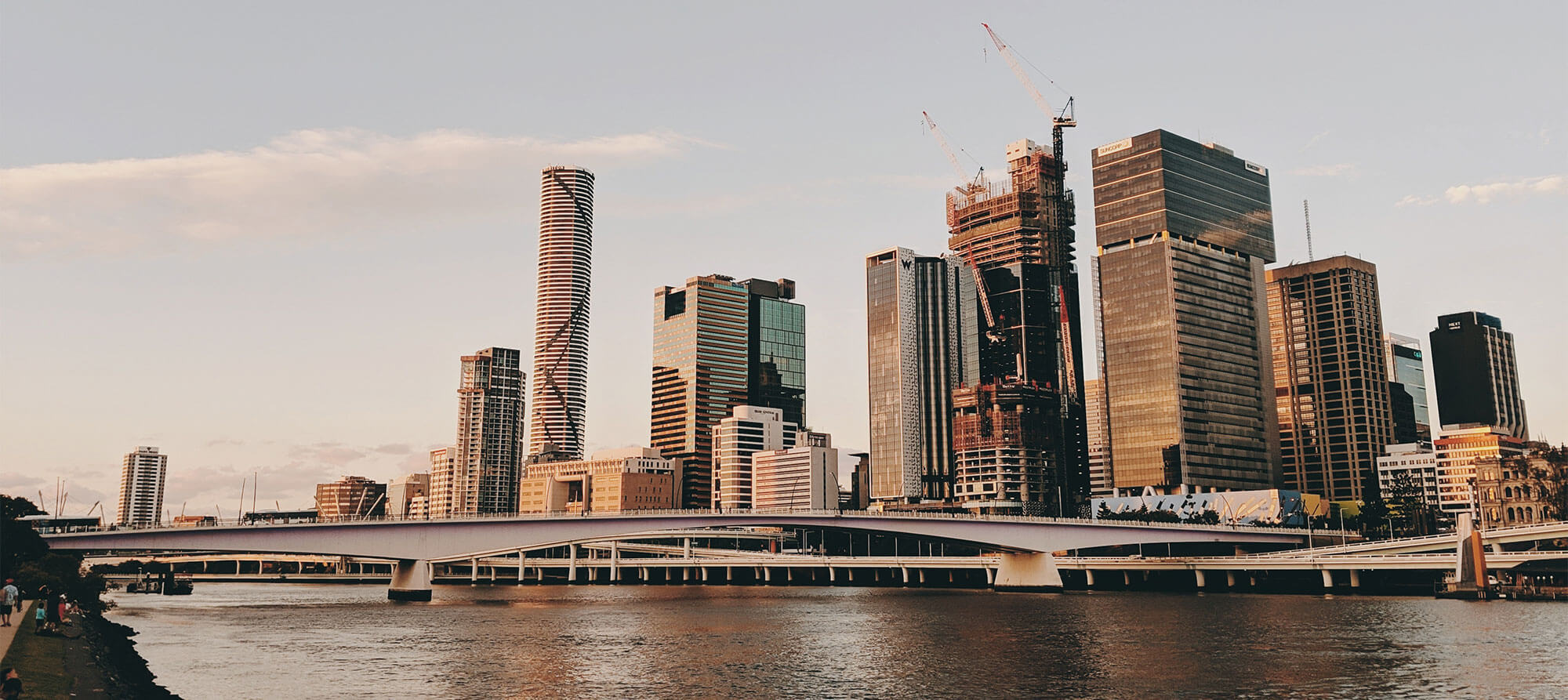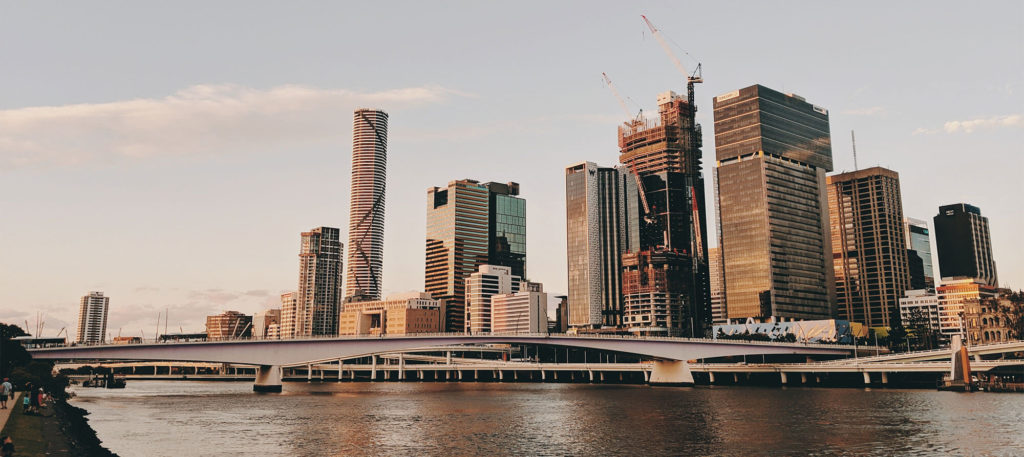 Buy Bitcoin on Cryptocurrency Exchanges
Purchasing Bitcoin on cryptocurrency exchanges can be quite tricky because there are many options to select from. To help you in your decision-making process, our CryptoHead team has provided you with a review of the top ten Australian cryptocurrency exchanges.
The first step is to register for an account. Upon creating your account, you'll need to activate two-factor or multi-factor authentication. Next, you'll need to verify your account and choose a payment method to make your first deposit. The majority of crypto exchanges support all types of purchasing methods, such as credit card, debit card, and bank transfers for Australian residents.
We recommend using Swyftx, one of the best and most popular digital currency exchanges in Australia. Thanks to its high liquidity, Swyftx delivers trustworthy banking services to crypto traders all over the country. The Brisbane-based trading platform is simple to use and offers over 200+ cryptocurrency coins such as Bitcoin, Ethereum, XRP, Litecoin, and Bitcoin Cash, among others.
If you are a beginner, we recommend checking out CoinSpot as well. It's easy to use and you can deposit AUD through POLi, PayID, and BPAY, or make a cash deposit. CoinSpot also offers lower trading fees compared to other exchanges except for Independent Reserve, another Australian exchange that offers the lowest trading fees on our market.
However, keep in mind that various exchanges have different transaction fees, forms of purchasing, and identity confirmation processes. Also, most of them accept deposits via bank transfers, POLi, Osko, and PayID.
Buy Bitcoin with Cash
If you want to purchase cryptocurrencies using cash, you can choose between a Bitcoin broker or an exchange that allows you to purchase Bitcoin with cash.
We recommend buying Bitcoin from a regulated Bitcoin broker such as Bitcoin Dealers which has a branch in Brisbane. The process of buying Bitcoin is quick and easy. All you need to do is visit the branch office in Brisbane, pay with cash, and the bitcoins will be transferred to your online wallet.
Some crypto exchanges such as CoinJar, LocalBitcoins, and Coinspot also permit you to buy Bitcoin with cash in Brisbane, but unlike Bitcoin Dealers, there is an additional fee of 1.5% to 2.5%. CoinSpot also allows over-the-counter (OTC) trading that's perfect for large-volume deposits and withdrawals.
Buy Bitcoin from a Bitcoin ATM
Another way to purchase Bitcoin is via Bitcoin ATMs (or BATMs). Australia has quite a large number of BATMs across all major cities like Sydney, Melbourne, Adelaide, and Brisbane. Most BATMs only let you buy Bitcoin in exchange for fiat, while some support selling Bitcoin as well.
Currently, Brisbane has only one active Bitcoin ATM according to Coin ATM Radar. The other two are fairly close but located in Nimbin and Mooloolaba. The ATM is operated by On Air Mobiles and offers customer support through phone. This ATM doesn't require ID verification. The process is simple: you need to deposit cash into an ATM which will be converted into Bitcoin and transferred to your wallet. This is normally done by providing the ATM with a QR code wallet address.
BATMs are a fairly fast and simple way to buy Bitcoin, but keep in mind that they are more expensive than the other payment methods as they charge between 5% and 10% per purchase.
Frequently Asked Questions
Is Bitcoin legal in Australia?
What is the best Australian Bitcoin exchange?
Our top pick for beginners is Swyftx, an exchange that allows clients to sell, purchase, and trade Bitcoin, together with over 230 other digital assets. Swyftx offers low trading fees and supports a wide variety of payment methods including bank transfers, credit card, cryptocurrency, Osko, and PayID. Its verification process includes an instant confirmation method while the platform itself provides two-factor authentication and adheres to AML/KYC laws.
Can you sell Bitcoin on cryptocurrency exchanges?
Yes, you can sell Bitcoin for another cryptocurrency, but in order to do so, you will need to register on a crypto platform that supports the trading pair you're looking for and create an account. Since cryptocurrency exchanges in Australia need to comply with Anti-Money Laundering and Counter-Terrorism Financing (AML/CTF) regulations, you might be required to provide personal information and complete an ID verification.
Where can you buy BTC with a credit card?
The option to buy Bitcoin with a credit card is available on popular crypto brokers such as Crypto.com, Binance, CEX.IO, Coinmama, and Coinbase. However, you should be aware that the convenience of credit card purchases costs more than other types of payments.
Disclaimer: Digital currencies and cryptocurrencies are volatile and can involve a lot of risk. Their prices and performance is very unpredictable and past performance is no guarantee of future performance. Consult a financial advisor or obtain your own advice independent of this site before relying and acting on the information provided.