Bittrex VS Poloniex:
2023

Crypto Exchange Comparison
Disclaimer: We may receive a commission for purchases made through the links on our site. However, this does not impact our reviews and comparisons. Learn more about our Affiliate Disclosure.


IMPORTANT: As of Nov 1 2019, Poloniex is no longer available for trading for U.S. Customers!
Some 20 years back, trading with cryptocurrencies was still just a distant and unattainable ideal, chiefly among software engineers and crypto enthusiasts. In 2009, with the launch of Bitcoin, the way we see money changed completely and the crypto community has been growing ever since. Today, more than 50 billion US Dollars (US) of cryptocurrency trading get completed daily!
But how does one get started? Where does all the trading take place? We're glad you asked!
Centralized crypto exchanges are currently the biggest cryptocurrency marketplaces. These trading platforms command the largest volumes of cryptos, offer high liquidity, and govern and protect the digital assets their customers trade with.
In our guide, we're going to shed light on two very popular altcoin exchanges from the United States – Bittrex and Poloniex. By tracing their history and development, their features, major issues (if any), and the customers' reviews, we'll help you decide whether any of these two exchanges is worth your time and money.
About the Exchanges
Bittrex
Bittrex is one of the oldest cryptocurrency exchanges, founded in 2014 in Las Vegas, USA. It currently has its headquarters in Seattle, Washington. Its founders, Bill Shihara, Richi Lai, and Rami Kawach, all have an impressive professional background as software engineers in the cybersecurity department of companies like Microsoft, BlackBerry, and Amazon.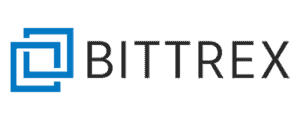 In light of the Mt. Gox hacker attack, the team of experts behind Bittrex took up of creating a platform equipped with industry-leading security practices. Their company policy is to incubate new and established blockchains and support new promising technologies in the crypto sphere. With the downfall of Mt. Gox, Bittrex for a while brought back the faith in crypto trading to the digital market.
Poloniex
Poloniex is a crypto-to-crypto exchange that was founded by Tristan D'Agosta in the same year as Bittrex. It's based in Wilmington, Delaware, known as a highly regulated state.
Its founder, D'Agosta, lacks the same kind of professional background that the Bittrex team boasts of. He obtained a degree in Music from Rutgers, the State University of New Jersey, and worked as a freelance composer. Later on, he ran a company called Polonius Sheet Music. This just proves that the world of crypto can be for everyone!

The company focuses primarily on the US market but traders from around the world have been drawn by the impressive availability of altcoins to trade in exchange for BTC. Poloniex has been one of the most popular crypto exchanges until recently when the CLAM flash crash made many traders head away from this exchange platform. We'll explain this in more detail in the Support section below.
Poloniex vs Bittrex: The Comparison
Bitcoin, Tether, and Other Cryptocurrencies
Before you sign up on any crypto exchange you need to check the supported cryptocurrencies since different exchanges offer different cryptocurrencies for trading. You should also have in mind that neither Bittrex nor Poloniex allow you to buy or sell altcoins for fiat currencies.
On Bittrex, you have the option to make deposits or withdrawals in USD through wire transfer, but only if your personal or corporate account is eligible. This means providing a picture and a government ID for the Fiat (USD) Trading Request and having a minimum of $50 per deposit.
However, what these platforms lack in fiat trading they make up for in the great variety of altcoin listings. Bittrex currently offers hundreds of cryptocurrencies to trade with. Bittrex's website shows more than 450 BTC pairs, plus a great number of trading pairs with not only the rest of the popular coins like Ethereum (ETH), Litecoin (LTC), Ripple (XRP), and Tether (USDT), but also some lesser-known coins like Dash, Polymath, eBoost, Siacoin, Factom, and more.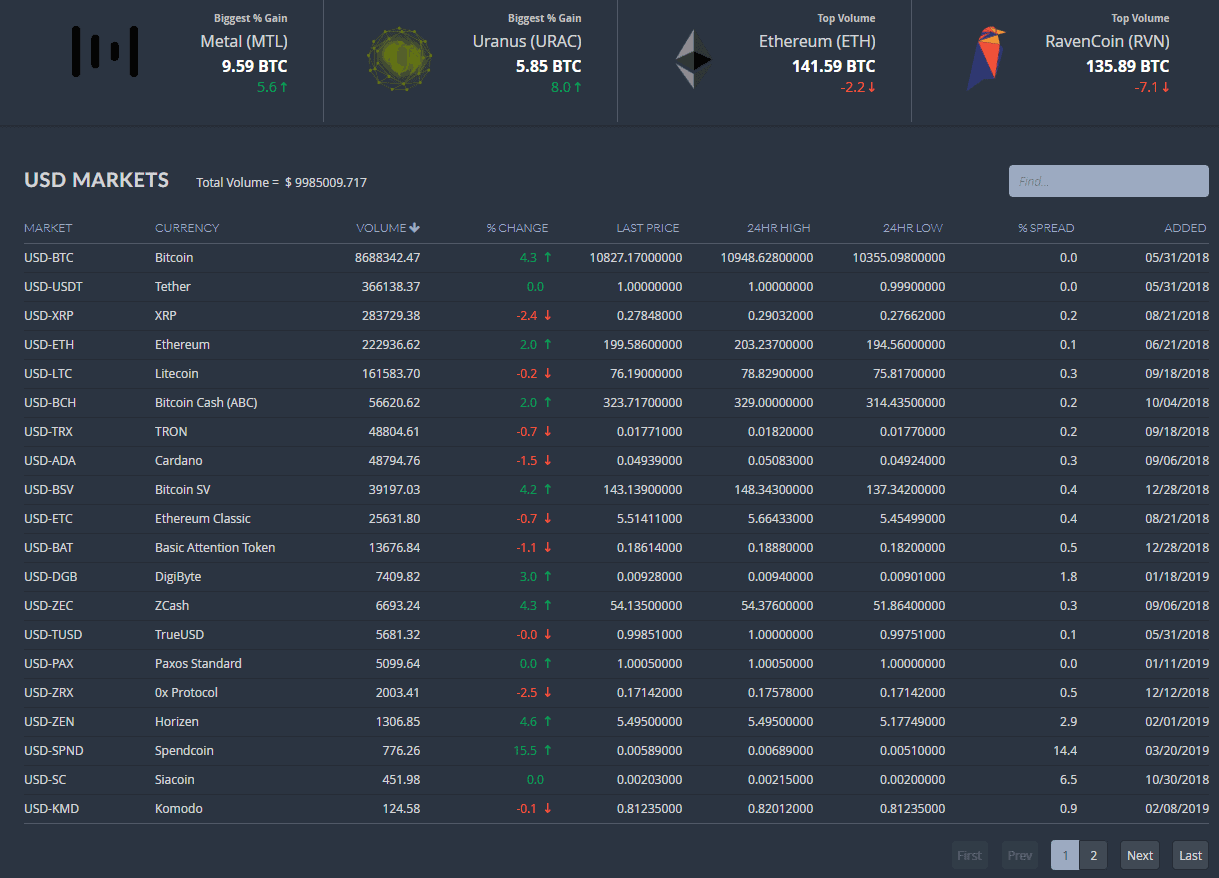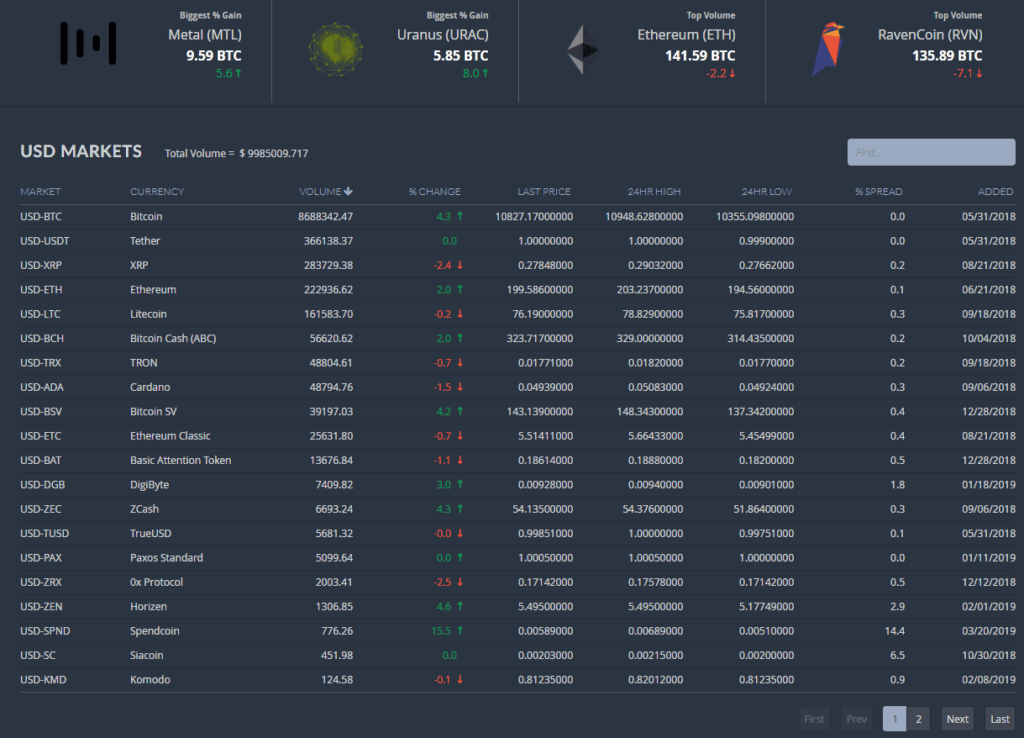 Poloniex doesn't lag behind in its choice of up to a hundred altcoins, which is one of its main advantages. Since the platform doesn't support fiat currencies, you can use another exchange to convert your USD to BTC, and then create an account on Poloniex as well, to be able to trade them for your target altcoin. Our advice is to deposit Bitcoin, Ethereum, Monero, or Tether since all cryptocurrencies are paired with these four coins.
Poloniex also features margin trading, which allows users to trade with borrowed funds. Users can borrow money from other customers, called lenders, who agree to offer their funds as peer-to-peer loans with an interest rate.
Security
The Bittrex team has shown great dedication to making security their top priority which is why they are proud to say that in the five years since it was first launched, the platform has never been hacked. Their security measures include two-factor authentication when you log into your personal account. The biggest part of your funds, around 80-90%, is safely stored offline as part of their elastic multi-stage wallet strategy.
Poloniex separates the customers' funds from those used by the company for operations and investments. They're also stored in separate hot and cold wallets, with only a tiny percentage kept online in the hot wallet. For your personal account security, Poloniex offers two-factor authentication as well.
Fees
One of the best things about Bittrex is how simple it is to understand their fee structure. The platform charges a fee of 0.25% of the trade amount. This means that regardless of the size of your trade, the fee will stay the same.
Poloniex is also one of the most inexpensive crypto exchanges out there. It uses a trading fee schedule which is volume-based and charges you differently depending on whether you're a taker or a maker. A taker is someone who accepts making a trade for a set price, while a maker trades for a proposed price that will have to be accepted by the taker. This method evaluates your activity in the last 30 days and adds a fee per trade. So, for a trading volume of less than 600 BTC, Poloniex adds a maker fee of 0.15% and a taker fee of 0.25%.
Ease-of-Use
To get started on Bittrex, the setup process includes creating an account and verifying it with your email and a photo ID. You'll receive a confirmation email and you'll be allowed to trade right away. The website offers charts and technical information that can be useful for experienced traders but off-putting for newbies. It displays various order books, chart candles, bidding, and asking prices, and 24-hour price data.
Poloniex has a simple layout design which makes registering and opening an account over in the wink of an eye. It was redesigned in 2015 and now it has a more straightforward user interface. The website might look a bit overburdened with information at a first glance but that's only because it has additional options and a more advanced fee schedule.
Customer Support
On the Bittrex website, there's a separate support page where you can fill out a support ticket and receive an answer via email. They also have a FAQ section and a couple of customer guides. Instead of a live chat, they offer support on their Facebook page.
Bittrex is working on improving its customer support at full steam. They have recently received plenty of complaints about their slow responsiveness. Their customers had felt left out when they were experiencing serious issues with their accounts and funds.  This has been enough to raise a red flag or two for many traders, resulting in a decrease in the number of Bittrex's clients.
Once in the top 10 exchanges for its trading volume, Poloniex is gradually losing its status as well. The reason? For some months now, customers have been complaining about the company's slow responsiveness. They have reported cases where it would take several months before they had their support tickets answered. These were some serious issues such as frozen accounts or funds gone missing from the customers' accounts.
On top of that, in May 2019, the users of Poloniex were affected by a flash crash as a result of a heavy price drop of a little-known altcoin called Clams (CLAM). In less than 45 minutes, the CLAM/BTC margin trading froze, and customers lost around 1,800 BTC. At the time of the crash, this amount was equal to 13.5 million in US dollars. In the following month, Poloniex paid back around 10% of the losses, and, in a recent blog post, promised to reimburse the daily trading fees (in BTC) to the traders affected by the flash crash until their losses are fully recovered.
Mobile Trading
Since Bittrex doesn't have a mobile app yet, Poloniex is the clear winner in this category. The app was launched a year ago, and it's available to Android and iOS users around the globe.
Nowadays, it's more than convenient to have the freedom to trade on the go! Prior to that, there were some third-party apps that have been created with the Poloniex API but users regarded them as too risky when it comes to trading money.
Pros and cons
Bittrex pros:
Has never been hacked
Supports hundreds of cryptocurrencies
Charges a fairly low fee of 0.25% per trade
Two-factor authentication plus a multi-stage wallet with offline storage
Offers USD trading to verified accounts
Bittrex cons:
Infrequently adds new coins
Complaints about a lack of customer support and transparency
No mobile app
Poloniex pros:
A choice of 99+ altcoins
Lower fees than most exchanges and no deposit/withdrawal fees
Two-factor authentication plus offline storage
Has a mobile app for Android and iOS users
User-friendly interface
Poloniex cons:
Crypto-to-crypto exchanges only
No fiat deposits
A serious margin trading crash in 2019
Slow support ticket responsiveness
Final Thoughts
We hope that our Bittrex vs Poloniex review has helped you understand that both platforms have had their peaks and nadirs, but have still managed to show true integrity and readiness to solve these challenging situations. How to choose between the two? Let's try to sum up.
First of all, the platforms offer a wide range of altcoins but no fiat-to-crypto exchange (except for Bittrex in some limited cases we've already discussed). While some traders see this as an advantage – the fact that you have so many coins to trade with – others perceive it as misleading since not every digital coin is worth investing in.
Both exchanges have low trading fees, with those on Bittrex remaining fixed at 0.25% for any type of trade. The Poloniex interface is the less confusing one for beginners, plus they have developed a mobile app as well.
Bittrex, on the other hand, has stronger security measures thanks to its dedicated founding team of cybersecurity experts. It has never been hacked or had a major crash, unlike Poloniex which is still recuperating from the CLAM flash crash earlier this year.
Having all this in mind, reevaluate the platforms to decide on the best exchange, and dive into the world of cryptocurrency with confidence!
Bitfinex, Binance, and Other Crypto Exchanges
The crypto world is full of trading platforms where Bittrex and Poloniex are just the tip of the iceberg. Our website includes a range of crypto exchange reviews that you can read, including guides on popular platforms like Bitfinex, Binance, Kraken, Coinbase, etc.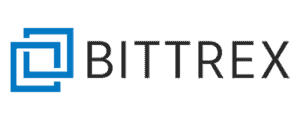 Disclaimer: Digital currencies and cryptocurrencies are volatile and can involve a lot of risk. Their prices and performance is very unpredictable and past performance is no guarantee of future performance. Consult a financial advisor or obtain your own advice independent of this site before relying and acting on the information provided.