Bittrex VS Coinbase:
2023

Crypto Exchange Comparison
Disclaimer: We may receive a commission for purchases made through the links on our site. However, this does not impact our reviews and comparisons. Learn more about our Affiliate Disclosure.

Anyone with at least some background knowledge of how the crypto market functions would agree that not many things are certain when you trade with cryptocurrencies. Even so, they're gaining in popularity, and there have been many predictions that they might cause fiat currencies to become obsolete and supplant them.
So for the time being, it seems that digital assets are here to stay, which means that the need for cryptocurrency trading remains as well. Buying them, selling them, or exchanging them for other cryptos is made possible thanks to the so-called digital currency platforms. They function similarly to banks, although they're less centralized and regulated.
In this guide, you'll find everything you need to know about two of the most popular crypto exchanges from the United States – Bittrex and Coinbase. We'll begin right from the year they were launched, up to their current state of affairs. Join us while we dissect their strategies, achievements, and shortcomings.
About the Exchanges
Bittrex
Founded in 2014 in Las Vegas, Bittrex is a US-based trading platform, with headquarters in Seattle, Washington. It was designed by skillful software engineers who had previously worked for major companies such as Microsoft, Amazon, and BlackBerry. These are  Bill Shihara, Richi Lai, and Rami Kawach, all of whom have an impressive background in cybersecurity, which is what their platform is famous for.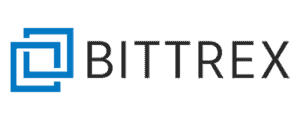 The world of cryptocurrencies has continuously had its ups and downs, and the crypto market has been a target of many hacking attacks. The Bittrex team took the wavering future of crypto exchanges in their stride and carefully equipped their platform with leading security measures. This reputation is one of the reasons why Bittrex is regularly among the top ten crypto exchanges in terms of daily trade volume.
Coinbase
Coinbase is one of the most popular and largest digital currency platform, founded in 2012 by software engineers Brian Armstrong and Fred Ehrsam. The corporate headquarters are currently located in San Francisco, California. The status Coinbase holds among traders has brought the company funds from many world-leading investment firms and individuals, from venture capital companies taking an interest in technology, like Andreessen Horowitz, to stock exchanges like the NYSE.
According to their official website, Coinbase is now available in 100+ countries around the world and holds licenses across 38 states in America, figuring as the most trusted place for crypto in the States. It has more than 30 million customers who have exchanged over $150 billion in cryptocurrencies.

Coinbase has also launched a separate trading platform with sophisticated trading features for its experienced and institutional clientele. The platform was initially called GDAX and then renamed to Coinbase Pro.
Coinbase vs Bittrex: The Comparison
Bitcoin and Other Supported Cryptocurrencies
One of the most striking differences between these two platforms lies in the number of cryptocurrencies they offer for trading.
On the one hand, you have Bittrex as a crypto-to-crypto exchange only, where you get the chance to try your investment luck with up to two hundred different altcoins and over 400 trading pairs! Putting the most common coins like Bitcoin, Bitcoin Cash, Ethereum, Litecoin, Ripple, and Tether aside, you're also offered some lesser-known coins like Polymath, eBoost, Siacoin, Factom, and more to trade with.
Coinbase, on the other hand, allows its users to buy only four coins: BTC, BCH, ETH, and LTC. However, it supports fiat currencies as a payment method, something that you don't get with Bittrex. The only exception that Bittrex has made in terms of fiat-to-crypto exchanges is USD trading, which is now granted to verified personal and corporate accounts only. To enable this option, you need to fill out a Fiat (USD) Trading Request, which will ask you to provide your photo and a government ID for verification. Another condition is to deposit a minimum of $50.
Coinbase has also launched "Coinbase Earn", a relatively new platform that lists different courses if you want to learn more about the existing altcoins on the crypto market. At the end of each course, you're rewarded with a certain amount of coins from the cryptocurrency you've been studying. These are then directly transferred to your Coinbase wallet.
Security
For Bittrex, ensuring the platform enjoys maximum protection and security has always been a top priority. They take pride in being one of the few crypto exchanges which have never been a victim of a hacker attack since the website was first launched. For personal protection, you're asked to verify your account via email each time you log in or make a transfer.
Their security measures also include two-factor authentication for your wallet. This multi-stage wallet strategy grants the safety of your funds by securing 80-90% of them offline in cold storage, while the other part remains accessible online.
Coinbase doesn't trail far behind with the efficiency of its security system. In the past, the platform used to send text messages with a code necessary to verify each login attempt of the user. How important it is to safeguard one's personal information can be seen from the fact that Coinbase replaced this method with the two-factor authentication soon after, due to numerous reports of hijacked cell phone numbers.
That being said, Coinbase takes no responsibility if the user's own credentials have been compromised externally. The price for your negligence will be having your funds siphoned away in the blink of an eye. But there's no need to panic! Your wallet and private key are protected with AES-256 encryption, which is also adopted by intelligence organizations around the world as a security measure. In an event of its own breach, the company offers additional fund insurance through FDIC.
Fees
One of the key things you should be interested in when choosing the right crypto exchange is the amount they charge per trade. If you think your trading volume will be high, Bittrex might be more suitable for you.
The way in which their fee system functions is really simple. The platform charges a fee of 0.25% of the trade amount for each trade. This means that regardless of the number of coins involved in your trade, the fee will stay the same.
In comparison, Coinbase's fees are definitely higher, which stands as a major drawback if you decide to trade on this platform. The fees are disclosed at the time of the trade based on the amount and the payment method you prefer. Transactions under $200 are charged at a flat fee regardless of how you pay for the service.
The fee structure is as follows:
$0.99 for a transaction worth up to $10.99 and below
$1.49 for a transaction worth from $11.00 up to $26.49
$1.99 for a transaction worth from $26.50 up to $51.99
$2.99 for a transaction worth from $52.00 up to $78.05
For trade amounts over $201, a variable fee of 1.49% is added to the transaction total. If you decide to link your bank account and complete the payment using a debit card, the fees will be pricier since Coinbase adds a variable of around 3.99% for transactions starting from $78.06 and above. While withdrawals cost $0.15, bank deposits are free of charge. Wire transfers are available for amounts of $5,000 or more.
You need to doublecheck the payment options for your country since, in some places such as Australia, Singapore, and Canada for example, debit cards are not available.
Ease-of-Use
When you open the Bittrex website, the first thing you do is click the "Sign Up" button to open an account, then provide a photo ID, and wait for a confirmation email. Afterward, you're ready for trading! Their website is usually praised for its charts' performance. There are up to 12 types of charts and 18 drawing tools. Other technical information includes order books, bidding and asking prices, and 24-hour price data. This might seem complicated at first but you come to understand the terms and options the more you trade on the platform.
For beginners, though, nothing beats the Coinbase website and its accessibility, which makes this platform the default choice for those who want to get into the world of crypto. The interface is so easy to navigate because it's quite minimalistic and straightforward. You don't feel burdened with a heavy load of crypto trading terms or charts flying all over the dashboard. All it takes are just a few clicks before you verify your account and credit card (if you choose to use one) and it literally takes just a few minutes before you can purchase your first cryptocurrencies via your preferred exchange method.
Customer Support
If you Google any exchange platform, you are bound to find thousands of seething reviews from unsatisfied customers. This shouldn't surprise you since there's been such a flood of new traders eager to invest in the crypto market, and companies are struggling to provide proper customer service to all of them.
Both Bittrex and Coinbase have a separate support page where you can easily spot their FAQ section, various guides, manuals, and a box to submit your support ticket. This means you'll get answered via email. Coinbase goes the extra mile by adding an option to use their chatbox and telephone services for more urgent queries. Their users have been fairly satisfied with the company's responsiveness, saying it usually takes them about 24-72 hours to reply. Things are looking less rosy for Bittrex, whose users have been complaining about the lack of reaction when they were faced with serious account issues.
Mobile Trading
Bittrex offers no mobile application, so here it's more than clear that Coinbase has the edge over its opponent. Its team has extended the platform and designed a free mobile app, available for download on the Apple Store and Google Play Store. The app allows you to access your personal account and wallet, and place market orders. It's minimalistic and very easy to navigate.
Pros and cons
Bittrex pros:
Has never been hacked
Supports hundreds of cryptocurrencies
Charges lower fees of 0.25% per trade
Two-factor authentication plus a multi-stage wallet with offline storage
Bittrex cons:
Less beginner-friendly interface
Infrequently adds new coins
Complaints about a lack of customer support and transparency
No mobile app
No fiat trading except for limited USD trading for verified accounts
Coinbase pros:
You can complete an exchange instantaneously
Two-factor authentication for any withdrawal plus offline storage
Customer service offers support via email, phone, and chatbox
Quick to respond to customer queries
User- and mobile-friendly
You can buy digital currencies via bank transfers and debit cards
Coinbase cons:
Higher trading fees from 1.49% to 3.99%
Limited cryptocurrency selection
No margin trading
Final Thoughts
We hope that our comparison guide allowed you to take a closer look at Bittrex and Coinbase as two reliable platforms, in order to judge which one satisfies your business requirements for yourself. Our final advice is to focus on their individual strengths and advantages while bearing in mind the mentioned caveats as well.
If you're trading crypto for the first time, we wholeheartedly recommend using Coinbase, as it comes with a more user-friendly interface that offers only the most essential tools and options. Although it has a scarce altcoin availability, it supports fiat-to-crypto exchange, which means that even if your target coin is unavailable, you can still trade your USD to buy Bitcoin or Ethereum, and then use them to trade on a crypto-to-crypto platform. Coinbase is also known for its prompt ticket response and the fact that it has a practical mobile app to trade on the move.
Bittrex makes an attractive choice for customers because of the variety of supported cryptocurrencies, low fees, and high-security measures.
Binance, Kraken, Coinbase Pro, and Other Crypto Exchanges
You should also check our comparison guides on Coinbase vs Gemini, Kraken, and Coinbase Pro, or Bittrex vs Binance and Poloniex for more information.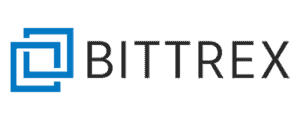 Disclaimer: Digital currencies and cryptocurrencies are volatile and can involve a lot of risk. Their prices and performance is very unpredictable and past performance is no guarantee of future performance. Consult a financial advisor or obtain your own advice independent of this site before relying and acting on the information provided.