BitPay VS Coinbase:
2023

Cryptocurrency Exchange Comparison
Disclaimer: We may receive a commission for purchases made through the links on our site. However, this does not impact our reviews and comparisons. Learn more about our Affiliate Disclosure.

BitPay and Coinbase are major points of entry known to every crypto enthusiast in the world. Even though BitPay is only a bitcoin payment processor while Coinbase is primarily a crypto exchange, the two of them have been making a lot of changes and constantly adding new features to cater to the needs of the evergrowing number of customers.
Right now, both of them offer their own separate wallet services for users who want to store their funds. The Coinbase wallet has to be accessed through the exchange's website, while the BitPay wallet can be downloaded and used independently. Both platforms allow merchants to accept Bitcoin payments although this is a relatively new feature for Coinbase and they include fewer integrations and plugins. Plus, both Coinbase and BitPay offer Bitcoin debit cards.
Let's go into more detail so you can decide for yourself which platform goes in line with your crypto trading interest.
About the Exchanges
BitPay
BitPay is the largest bitcoin payment processor in the world, founded in 2011 by Tony Gallippi and Stephen Pair in Orlando, Florida. The corporate headquarters are now located in Atlanta, Georgia.
At the time of BitPay's launch, Bitcoin was still in its infancy. Тhe platform founders saw its great revolutionary potential and decided to act upon it. They created BitPay to make it easier for businesses to accept Bitcoin payments. Today, their services are available on six continents, accessed daily by thousands of Bitcoin traders and users. In 2017, BitPay processed more than $1 billion in BTC payments!


Most merchants u se the platform to sell digital content, but BitPay is also used within the travel industry, in casinos, or for selling tickets and merchandise. One of its earliest customers was the NBA basketball team Sacramento Kings who in 2014 became the first sports franchise to allow Bitcoin as a form of payment processed by BitPay.
The platform is currently working on adding support for multiple blockchains to enable users to select the one with the best and cheapest mining fees, as well as adding support for additional cryptocurrencies. Some of its main competitors are GoCoin, Coinpayments, and Bitcoin Payment Solutions (BIPS) but BitPay manages to stay ahead of the game.
Coinbase
Coinbase is a very famous crypto exchange launched in 2012 by two dedicated crypto enthusiasts – Brian Armstrong and Fred Ehrsam, IT guys with a background in software engineering. Together with their team of experts, they run the company from San Francisco, California.
From day one, the Coinbase founders had a very straightforward vision about where their company was going. It became clear to them that constant innovations, efficiency, and equal opportunities are the major strengths of the open financial market. Throughout the years, they kept on making the necessary tweaks so that Coinbase remains on track in providing these commodities to its users.


Today, the platform is available in more than a hundred countries in the world and has had more than 30 million traders globally. They keep on building strong relationships with regulators and bank partners and have so far earned the trust of world-leading venture capital firms like Andreessen Horowitz, Union Square Ventures (USV), and Ribbit Capital. Their investments have helped the platform to retain its active role in shaping the crypto industry.
Coinbase Commerce
Coinbase provides a new and convenient platform called Coinbase Commerce that allows its customers to pay merchants in cryptocurrencies. The merchants receive the payment in a completely decentralized peer to peer fashion.
BitPay VS Coinbase: The Comparison
Bitcoin and Other Supported Cryptocurrencies
Until 2019, BitPay used to support Bitcoin and Bitcoin Cash (BCH) only. Now, they've also added the option to use Ethereum. This crypto has the second-highest market share behind Bitcoin, and users have been urging the BitPay team for quite some time to make it available.
BitPay also has its own Bitcoin wallet where customers can store their BTC while looking for things to spend them on or turn them into USD and purchase various gift cards from the site. The merchants, on the other hand, can receive payments in eight fiat currencies apart from Bitcoin. In addition, the platform includes invoices in 40 different languages.
Even though Coinbase is a platform for buying various cryptocurrencies among other things, due to its strict Digital Asset Framework, it doesn't support a lot of coins. At this moment, the platform only supports the following: Bitcoin, Bitcoin Cash, Ethereum, and Litecoin. For other coins to be able to enter the list, they will have to be evaluated and prove they're reliable enough.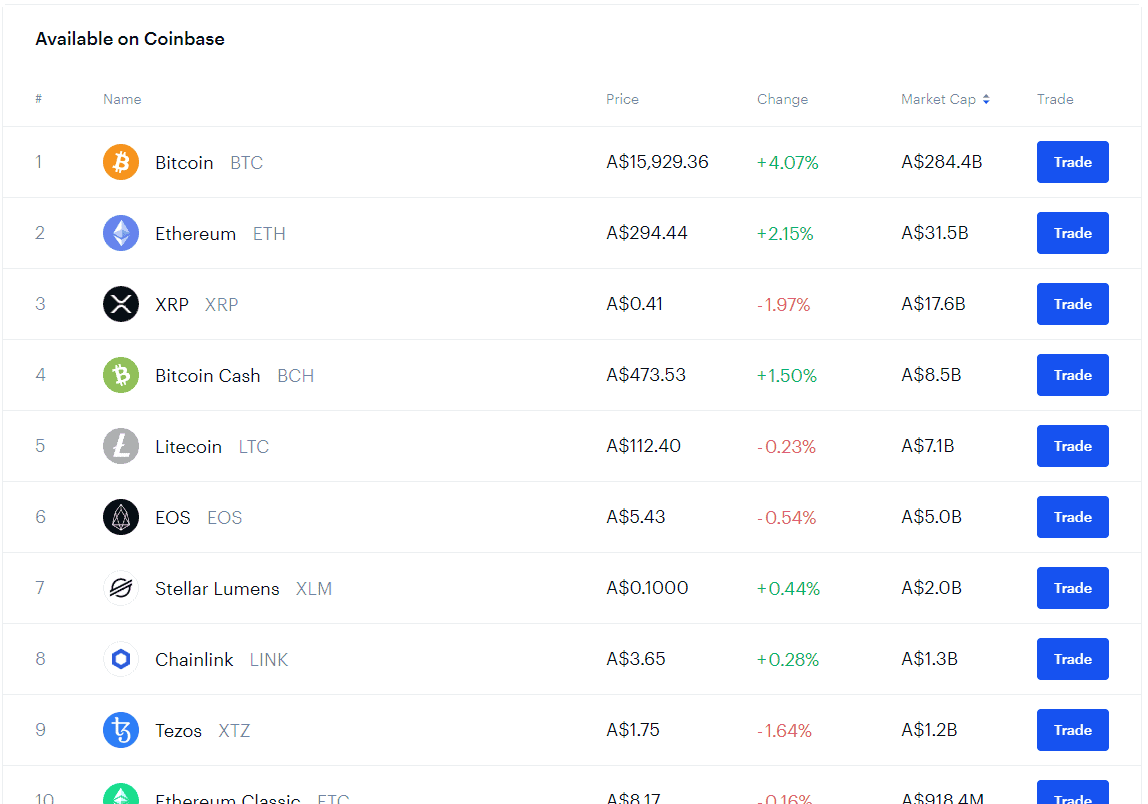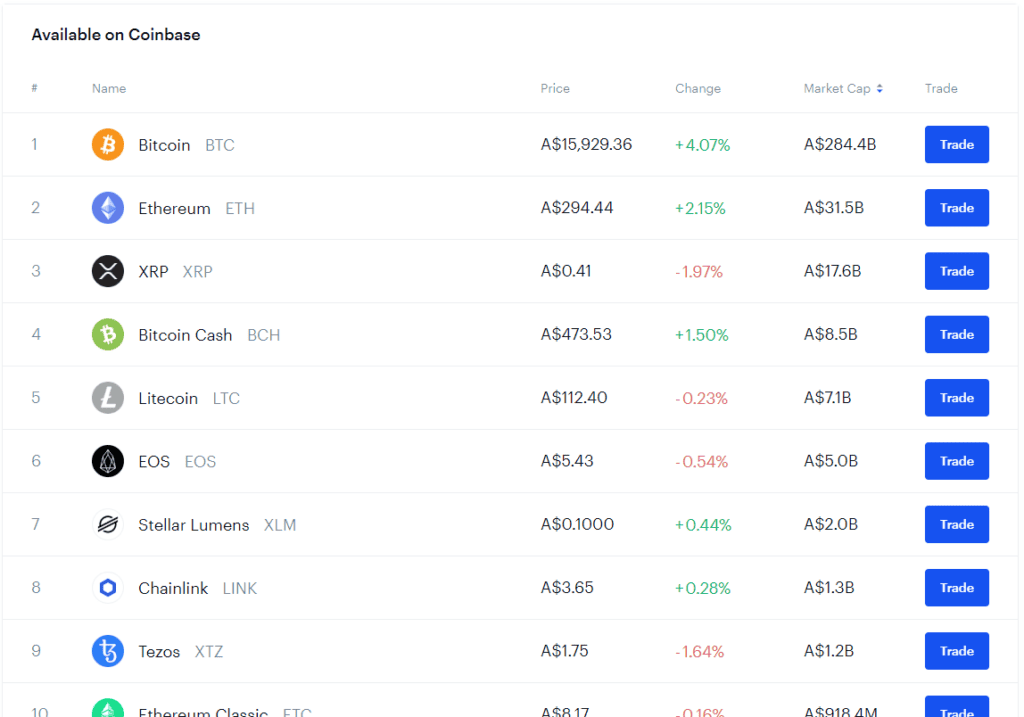 On Coinbase users engage in buying, selling, converting, and transferring digital coins to another user almost immediately. They can also store their coins in the special Coinbase wallet if they don't want to cash out or exchange them right away. The details on storing funds will follow in the Security section below.
Coinbase supports fiat currencies so you can easily purchase cryptos with fiat by linking your bank account, as long as you check the precise limitations and restrictions on their website first. The availability of the different payment methods and cryptocurrencies largely depends on one's place of residence. In the case of the stablecoin USDC, for example, trading the coin isn't permitted in New York, but transfers are allowed for European and UK residents.
For more adventurous and risk-taking customers who want to try to benefit from lesser-known coins, the platform has launched special courses that you can take to learn more about the history of those coins and earn a certain amount once you've completed them. The coins will be sent to your Coinbase wallet to be used in a few "demo" trades.
Security
BitPay uses the two-factor authentication method to verify the transactions once it has been confirmed by two user devices. The wallet also applies the Bitcoin Payment Protocol (BIP) to validate the payment and prevent incorrect BitPay invoice payments to enter the Bitcoin network.
Coinbase is known for its impeccable security as it integrates all these safeguarding methods to avoid any frauds and thefts. As a result, no hackers have successfully attacked the platform so far. Coinbase keeps customers' funds separate from company funds and stores around 98% of them in "air-gapped" cold wallets disconnected from the Internet.
The small amount stored online is protected with two-factor authentication and secured with AES-256 encryption. On top of that, US residents have fund insurance from the FDIC (Federal Deposit Insurance Corporation) up to a maximum of $250,000.
Fees
If we compare the wallets of the two platforms, you would always have to pay a mining fee to send your Bitcoins. This fee varies depending on the payment processing speed. With BitPay the advantage is that you can choose from five different settings to customize the speed and therefore the cost of the transaction. You can make an Urgent, Priority, Normal, Economy, or a Super Economy order.
Coinbase calculates the fees differently. It uses an algorithm to find the right balance for you. This makes BitPay more convenient.
But when it comes to transaction fees, BitPay charges 1%.  If you withdraw money using your Visa card, the ATM fee is $2. Coinbase determines the fee based on your trade amount and the payment method. The added fee will be shown on the screen during checkout. That being said, transactions under $200 have a flat fee regardless of how you pay for the service.
The fees are as follows:
$0.99 for a transaction worth up to $10.99 and below
$1.49 for a transaction worth from $11.00 up to $26.49
$1.99 for a transaction worth from $26.50 up to $51.99
$2.99 for a transaction worth from $52.00 up to $78.05
Transactions over $201 are charged at a variable fee of 1.49%, added to the transaction total.
Debit Card and Bank Transfers
For debit card deposits, the fees are higher and you end up with a 3.99% fee added to the trade amount. Bank wire payments are free of charge in Europe with a SEPA transfer, but US customers have to pay 1.49%. It's similar for withdrawals – SEPA withdrawals cost $0.15, as opposed to a standard wire transfer in the US which costs $25.
Ease-of-Use
To get started on BitPay, you need to create either a business account to connect with other merchants who accept cryptos as a payment method or an individual account to engage in crypto to fiat exchanges with the supported currencies. You'll be asked to provide some documentation and personal data before you get your wallet and BitPay Card.
This card is the best feature available on the platform because it functions as a debit or a credit card and you can use it to make payments with your cryptocurrencies anywhere they accept Visa. Coinbase also has a card called Coinbase Shift but the main difference between the two is that while the BitPay Card gives you a USD balance, the Shift card uses your Coinbase account to deduce cryptos which leaves you vulnerable to the market volatility.
When it comes to website design and interface, Coinbase is the obvious winner. The app was made with beginners in mind and tries to keep the whole order page as simple as possible. Users don't get overwhelmed by crypto lingo or charts flying all over the place. Experienced traders are redirected to their extension, Coinbase Pro, for more advanced trading options and order types.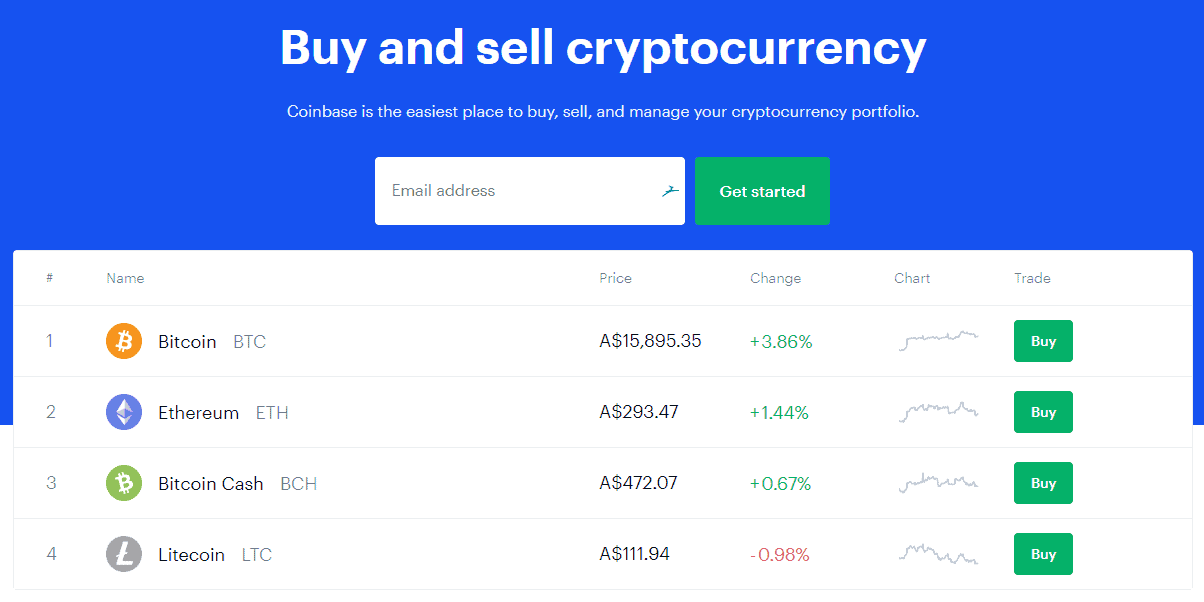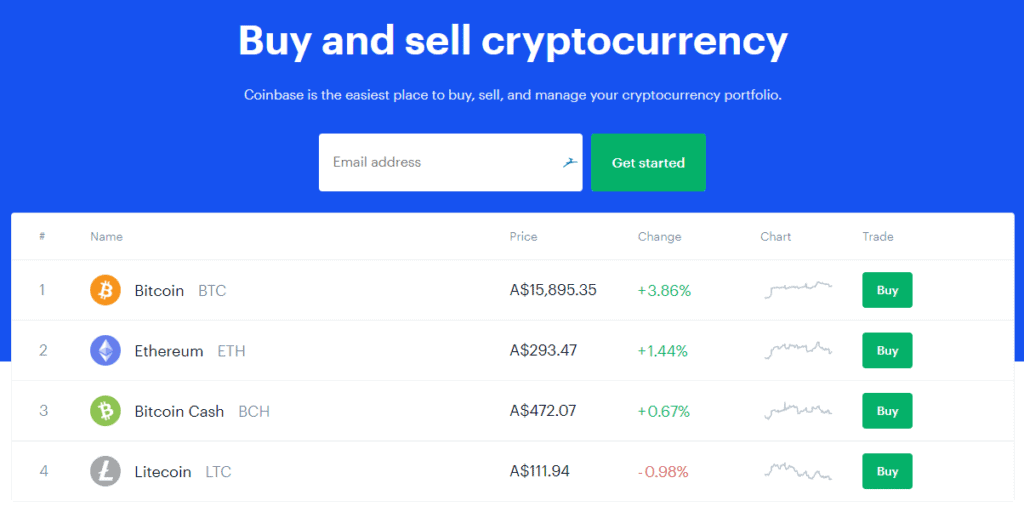 Customer Support
Over at BitPay, you can send a support ticket and receive an email response within a reasonable time frame. They also have a support phone line.
Coinbase has a more advanced support center on its website where you can get all sorts of information. You can fill in a request ticket which will be answered within 24 to 72 hours. The help center also has guides and manuals, a very organized knowledge base, and an extensive FAQ section. Coinbase even goes the extra mile to include a 24/7 chatbox for urgent queries.
Mobile Trading
Both platforms have their own mobile app which can be downloaded by Android and iOS users who want to trade on the go. These apps are synced with the websites and allow you to use your wallet and check your past and active orders, and manage your Bitcoin finances.
Pros and Cons
Bitpay pros:
Best for making Bitcoin payments
Has its own wallet and a BitPay Card
Uses 2FA and Bitcoin Payment Protocol
Supports eight fiat currencies
You can pay via PayPal too
Has a mobile app
Bitpay cons:
Supports only three cryptocurrencies
Has higher fees
Coinbase pros:
Supports fiat currencies
You can buy, sell, convert, and transfer digital coins
Offers lower trading fees
2FA plus offline storage
Encrypted data and segregated funds
Customer service offers support via email, phone, and chatbox
User- and mobile-friendly
You can buy digital currencies via bank transfers and debit cards
Coinbase cons:
Doesn't support a lot of cryptocurrencies
Slower in answering support tickets
Final Thoughts
Now that you know what each of the two platforms can offer, let's decide which one is going to improve your trading game.
If you're more interested in trading cryptocurrencies and trying out different trading pairs, or If you're a beginner and need a more user-friendly interface, choose Coinbase and enjoy their high liquidity and extremely low processing fees. If you're a merchant and you want to start accepting Bitcoin payments, rely on BitPay's exhaustive knowledge of the cryptocurrency market and enjoy their spotless merchant services and guaranteed exchange rates.
If you feel like Coinbase is a reliable platform with top-notch security methods safeguarding your funds, then you won't have any problem using their wallet. If you want to be responsible for the funds yourself, download the BitPay wallet and make sure you keep your computer away from malware. Not only that, but you also get to optimize the transaction speed.




Disclaimer: Digital currencies and cryptocurrencies are volatile and can involve a lot of risk. Their prices and performance is very unpredictable and past performance is no guarantee of future performance. Consult a financial advisor or obtain your own advice independent of this site before relying and acting on the information provided.