Binance VS Bittrex: Crypto Exchange Comparison 2023
Disclaimer: We may receive a commission for purchases made through the links on our site. However, this does not impact our reviews and comparisons. Learn more about our Affiliate Disclosure.

Binance and Bittrex are two of the most reputable cryptocurrency exchanges in the world of crypto. As current trends suggest, crypto exchanges have really tapped into the market and started competing on the bases of their trading volume, tokens, and provided services. They've become the quickest link that connects fiat currencies with crypto. This has made it possible to exchange fiat money for different cryptocurrencies and vice versa – you can cash out cryptos for fiat currency.
However, there's also the option for a crypto-to-crypto exchange if you want to swap certain cryptocurrencies like Bitcoin (BTC) or Ether (ETH) for other cryptos. That's precisely what Binance and Bittrex are used for since their trade assets are cryptocurrencies exclusively. This is why they're referred to as trading exchanges.
Even if most of this sounds familiar to you, you might be wondering which cryptocurrency exchange would work best for you as a trader. Do you know the differences between Binance and Bittrex? What would determine your choice between the two? In this comparison guide, we'll point out to those differences and help you make up your mind with confidence.
First, we'll give you the facts behind the development of each of the two cryptocurrency exchanges only to move on to a detailed comparison of some of their key features, including supported currencies, security, fees, customer service, etc. To wrap up our discussion we'll give you an overview of the pros and cons to help you solve all your dilemmas.
So, let's get started!
About the exchanges
Binance
Initially based in Shanghai, China, Binance started operating as a cryptocurrency exchange in July 2017. Impeded by China's enforced regulations, they moved their headquarters to Japan only to be forced to move once again under the watchful eye of the Japanese Financial Services Authority (JFSA). They finally settled down on the crypto-friendly island of Malta in 2018.   Its founder, Changpeng Zhao popularly known as CZ, was an already experienced marketer in the crypto space. He had worked with Blockchain.info and OKCoin before deciding it was the right time to found his own crypto exchange company.

Using the accumulated knowledge he had of the market, CZ used the ICO boom of 2017 to his advantage, and took a chance at launching the Binance ICO. This proved to be one of the most successful ICOs that would result in $15 million being raised for the company and a total sale of 200 million tokens.
In less than a year, Binance took the crypto world by storm and managed to become the leading crypto exchange platform, as attested by the ratio of its trading volume. This popularity surge has made it a favorable place for new crypto projects whose investors wish to advertise their new coins and tokens since a lot of people access the platform daily.
Bittrex
Bittrex is a US-based cryptocurrency exchange, headquartered in Seattle, Washington. It was founded in 2013 in Las Vegas, USA, and holds the status of one of the oldest cryptocurrency exchanges in the world. It was launched by Bill Shihara and Richi Lai, both of whom have an impressive background in security and development, having previously worked for companies such as Amazon, BlackBerry, and Microsoft.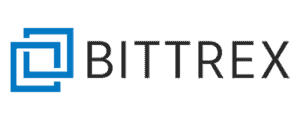 During the early days when Bittrex was still a hardly achievable dream, they teamed up with a colleague of theirs, Rami Kawach, another experienced security engineer. For these three men, trust and integrity have been a top priority from the very start.
Bittrex vs Binance: The Comparison
Supported Cryptocurrencies
Both Binance and Bittrex are known for their variety of listings, currently offering over hundreds of cryptocurrencies to trade with. Bittrex's website shows more than 450 BTC pairs with the best options being those done via Bitcoin, Ethereum and Tether. These include Bitcoin Cash, Bitcoin Gold, Ethereum Classic, Dash, LiteCoin, OmiseGo, Ripple, Stellar Lumens and more.
Binance is known for supporting a great number of ICO tokens drawing in traders to use the platform as a way to trade them for profit.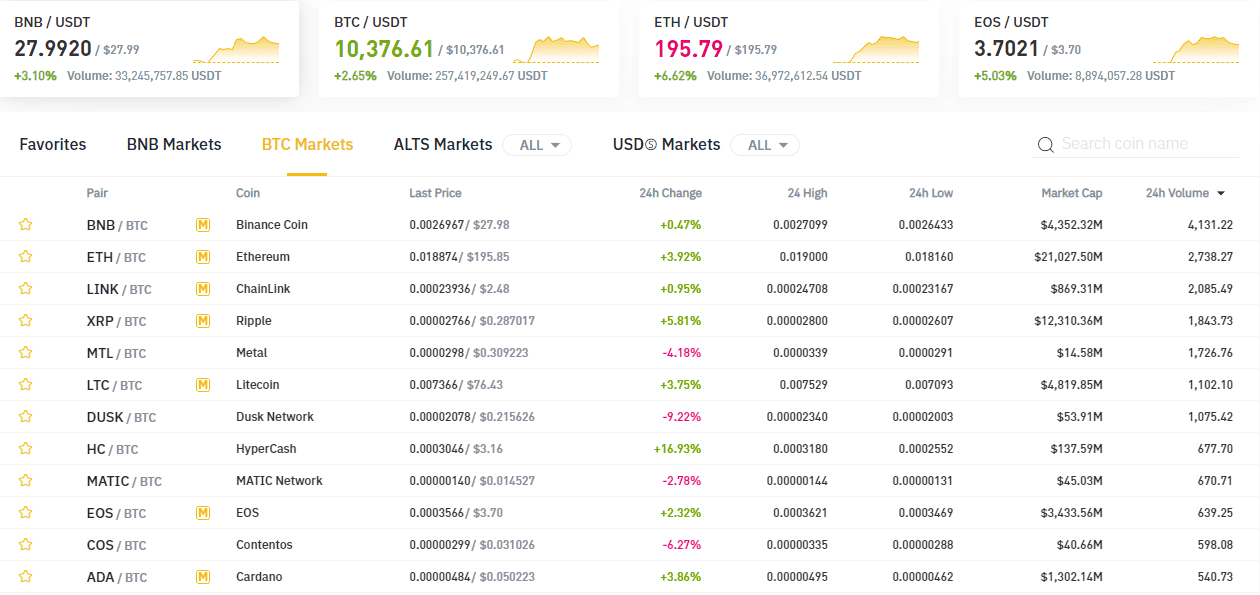 We've pointed out that the only trading asset for both these crypto exchanges are the cryptocurrencies. However, during the first three months in 2019, Binance launched two fiat-to-crypto exchanges called "Binance Jersey" and "Binance Lite Australia". Their target market is Europe and Australia respectively, allowing for a reliable and secure way of buying cryptocurrencies with cash.
Bittrex, on the other hand, didn't allow trading with fiat currencies (using USD, EUR, GBP, etc) until recently, when the company made it possible to trade, make a deposit or withdraw USD for eligible personal or corporate accounts only. This means you have to submit a Fiat (USD) Trading Request with your bank details. Another option is to purchase BTC, ETH, or USDT via bank wire transfer but here too your account needs to be verified and the purchase worth at least $10,000.
Security
These types of exchanges are often an irresistible target for hackers due to their centralization and the large amount of money being stored. So how do cryptocurrency exchanges prevent potential attacks?
On Binance,  an obligatory email confirmation and two-factor authentication when logging in ensure user protection. You will receive an email containing a confirmation link for any transfer you've submitted. On a more general level, the efficient way in which the Binance team dealt with a recent phishing attack where money had been withdrawn from traders' accounts using a trading bot is proof enough of their strong security measures. Binance immediately suspended all withdrawals and solved the problem with great transparency and relatively few losses.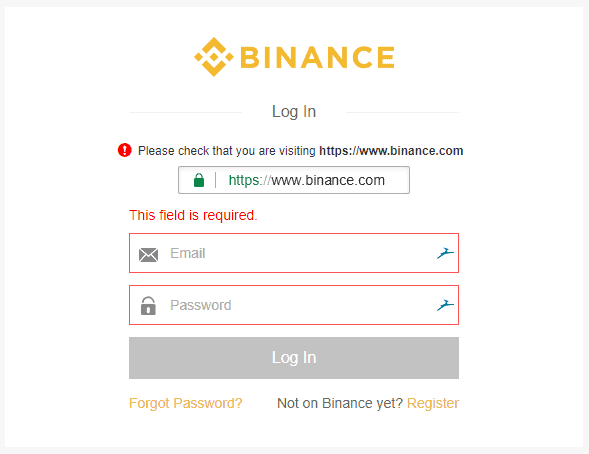 The Bittrex team prides itself on providing the ultimate high-tech security for the platform and its traders. First of all, Bittrex employs an elastic multi-stage wallet strategy where the biggest part of the funds is safely stored offline. Next, they offer two-factor authentication for all withdrawals, same as Binance. In the six years of history of the exchange, it hasn't been hacked, not even once.
Fees
So, which cryptocurrency exchange has the lowest fees?   Bittrex charges a 0.25% trading fee for each trade.
Binance has a 0.10% trading fee on all trades but you also have the option to pay the transaction fee using Binance (BNB) tokens which gives you a discount that reduces it to only 0.05%. This discount is halved every year and ceases by the end of the fifth year.
This being said, Binance is the clear winner in terms of trading fees which could undoubtedly make a difference the more frequently you trade.
Ease-of-use
The setup process on both platforms includes creating an account and verifying it with your email plus a photo ID. Only then will you receive a confirmation email and be allowed to trade right away. The actual usage, though, could be challenging and off-putting for newbie traders. The interface and layout take a little getting used to but you'll get the hang of it soon enough. What counts is that they both display order books, chart candles, bidding, and asking prices together with the 24-hour price data.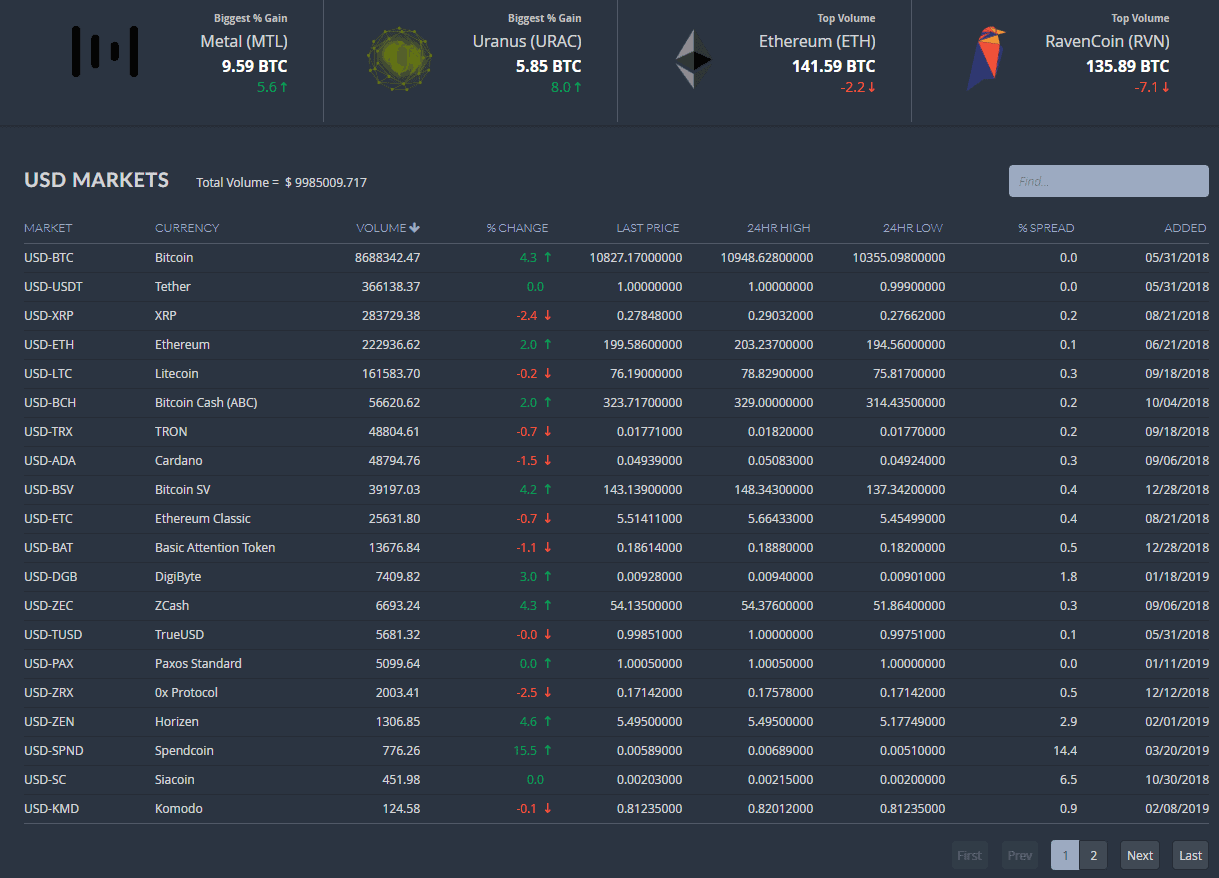 It's also fair to mention that this could be said about all the cryptocurrency exchanges out there. There's no simple design for the seriousness of the tasks performed. Binance and Bittrex are actually among the most easily operated exchanges.
Support
As far as customer support goes, Binance has received favorable reviews for their transparency and prompt replies via email and social media profiles such as Twitter and Reddit, which means they're seen as more accessible and user-friendly by the public.
For any help you need, you can submit a support ticket via an online form you can find on their website. However, Binance doesn't offer live chat support nor a phone number to get in touch with the support team directly.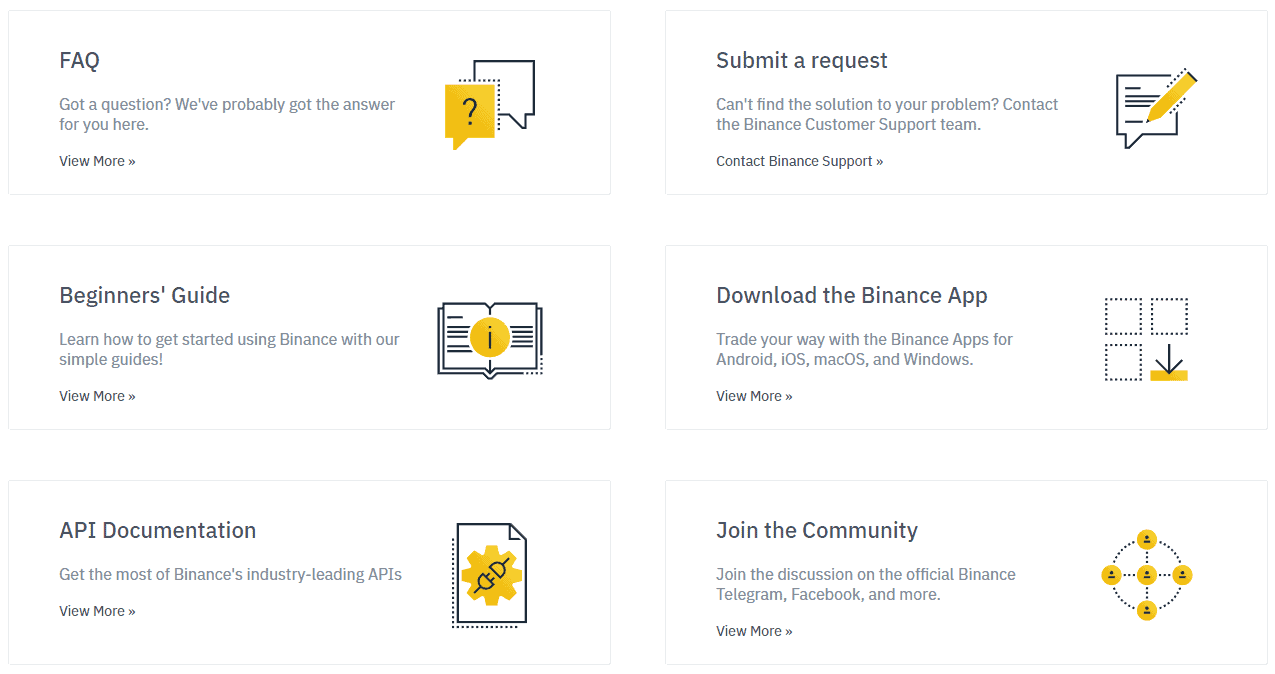 On the Bittrex website, you have a separate support page where you can submit your request and receive an answer via email, check the FAQ section or read their guides. They also don't feature a live chat service but they're quite responsive on their Facebook page.
After receiving a great number of complaints due to being slow in answering their clients' queries, Bittrex are now making a continuous effort to improve their customer support. There have been various instances where a lack of response was reported in critical situations. Unsurprisingly, this has ignited a dose of mistrust in the efficiency of Bittrex.
Mobile Trading
It's safe to say that Binance wins this point in a walk! In the era of smartphones, many trades would prefer using the platform on their mobile devices to access and check their exchanges, and Binance caters to their needs. It has a mobile app for both Android and iOS users.
Bittrex, on the other hand, lacks a mobile app as well as investing in a mobile-friendly website.
Pros and Cons
Binance pros:
Very quick to add new coins and ICO tokens
A lower transaction fee of 0.1% per trade
You can use their own token BNB to trade at an even lower fee of 0.05%
Two-factor authentication for any withdrawal
The team works with great transparency
Higher responsiveness to customer queries
Mobile app for Android and iOS users
Binance cons:
Lack of fiat-to-crypto exchange (except for the European and Australian market to some extent)
Not beginner-friendly
A hacking problem in the past, although promptly resolved with few consequences
Bittrex pros:
Has a good reputation and has endured sturdily for 6 years
Supports hundreds of cryptocurrencies
Has never been hacked
Has a multi-stage wallet with offline data storing
Offers fiat-to-crypto exchange to verified accounts
Bittrex cons:
Higher trading fees of 0.25% per trade
Infrequently adds new coins
Complaints about lack of customer support and transparency
No mobile app
Intimidating for newbies
Final Thoughts
Binance and Bittrex are both among the most popular cryptocurrency exchanges, chosen by millions of users as their default exchange platforms. You won't go wrong choosing either one of them, and your choice would be determined by your preferences.
So, to choose between the two you need to ask yourself what is it that you ask for from a crypto exchange?
If what you're after is an exchange with not only a great variety of coins and trading pairs, but also newly-listed ICO tokens to buy cheaply, Binance might be a better option for you. They also care about their customers and swiftly deal with all sorts of inconveniences. Finally, the most evident advantage in turning to Binance are the extremely low transaction fees, especially if you trade with their native tokens, the BNB.
In just above two years, Binance have managed to prove themselves in quality and competitiveness and they have yet to grow more! We can't wait to see if they can keep pace. We encourage you to go for Bittrex if you're looking for an exchange praised for its integrity and dependability, as well as the high-tech security they offer. The trading fee might be higher than that of Binance, but that shouldn't make a big difference if your trading volume is to stay low.
We hope this guide gives you a better understanding of how these two exchanges function, and an insight into the features and services they provide. We went through comparisons based on the supported currencies, trading fees, the level of security and the extent of their customer support, as well as whether they're mobile- and user-friendly or not.
We hope that this article gives you all the info you needed to decide between the two, based on your trading standards and requirements.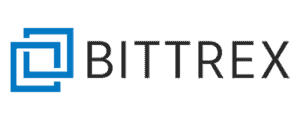 Disclaimer: Digital currencies and cryptocurrencies are volatile and can involve a lot of risk. Their prices and performance is very unpredictable and past performance is no guarantee of future performance. Consult a financial advisor or obtain your own advice independent of this site before relying and acting on the information provided.