Best Crypto Exchanges in the USA
Last Updated on July 7, 2023
The crypto market has been growing exponentially for the past few years, both in the USA and in the rest of the world, which is why finding the right cryptocurrency exchange can be an arduous task for novices and experienced traders alike.
In the USA, where there's a long list of available exchanges, it's even harder to choose the right one. First, you have to check the number of supported currencies, trading pairs, and fees on the exchange. Then, you need to make sure that the company invests in high-tech security methods and has a responsive support team before joining.
Based on these factors, we've created a list of the best cryptocurrency exchanges in the USA with a detailed review of each one of them.
Featured On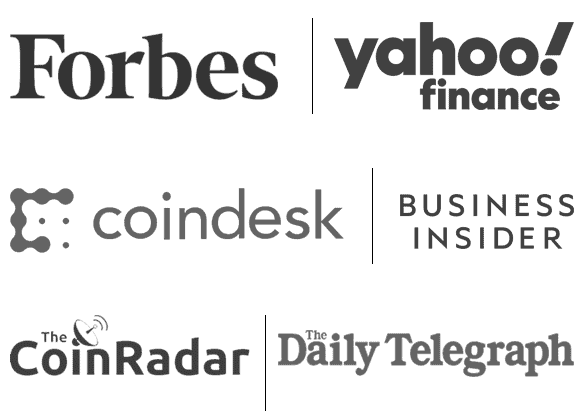 We hope our list of exchanges in the United States helps you when choosing which exchange to use.
If you need some more information about each exchange we've done a more detailed breakdown below. We also have individual review pages for each exchange if you want to research further into each one. Find out more information on our rating process.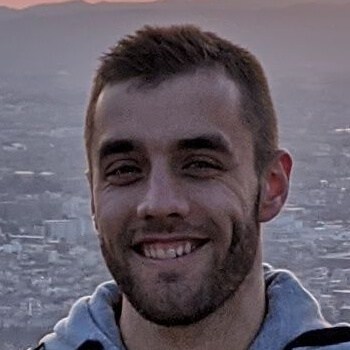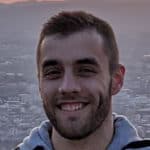 James
Crypto Head
Disclaimer: We may receive a commission for purchases made through the links on our site. However, this does not impact our reviews and comparisons. Learn more about our Affiliate Disclosure.
Best Cryptocurrency Exchanges US: Reviews 2023


1. Kraken Exchange
Website: www.kraken.com
Country: United States
Currency: USD, EUR, GBP, CAD, JPY & CHF
Fees: 0.16%
Available Cryptocurrencies: Bitcoin, Ethereum, BitcoinCash & 55+ others
Kraken is our top exchange because it's located in the US and has a great balance of everything: from great customer support to it's superior trading platform. The key to Kraken's longevity is its impressive top-notch security system, owing to its founder's background in cybersecurity. To secure your account, you can activate the customary two-factor authentication code to access your account, use a special Kraken "Master Key" for restricted account actions, and a Global Settings Lock as the last line of defense from unknown-party changes.
Thanks to the effort of its dedicated team of experts, Kraken has never been successfully attacked by hackers. The clutter-free dashboard filled with colorful illustrations and a soothing color palette hints at the impeccable user experience. When you visit the website, Kraken inquires on your level of expertise and based on that, you're redirected to an informative page optimized according to your level.
Despite some negative reviews in the past, recent improvements in managing customer queries have brought a shower of praises for Kraken for its support team's responsiveness. Finally, Kraken allows margin trading, OTC trading, futures, and automated trading.

2. Coinbase Exchange
Website: www.coinbase.com
Country: United States
Currency: USD
Fees: 4%
Available Cryptocurrencies: Bitcoin, Ethereum & 28+ other cryptos
Coinbase is one of our favorite crypto exchanges for people in the USA and one that caters to the needs of newbies and professional traders alike. It has higher fees but it's the most used and most trusted exchange in the US. Starting out as a wallet service in 2012, before evolving into a fully-fledged crypto exchange, Coinbase has served more than 30 million customers worldwide.What makes this exchange so reliable is that in order for Coinbase to add support for a new cryptocurrency, that coin needs to be approved by the platform's Digital Asset Framework first. The evaluation is based on metrics like market capitalization, velocity, customer demand, etc.
Moreover, Coinbase is a high-liquidity brokerage which means that users buy the supported assets directly from the platform itself, and not from other users. Once you pass their KYC verification check, you can choose one of the following fiat deposits: debit card for small investments, wire transfer for large investments, or bank account for both.
Coinbase excels in protecting customers' money first by implementing an insurance policy for funds stored online (2%), and by using cold storage for the remaining 98% of the money. The platform has an easily navigable and beginner-friendly interface. Don't hesitate to join one of the best exchanges in the USA and get ready for a spotless trading experience.

3. CEX.io Exchange
Website: cex.io
Country: USA
Currency: USD, EUR, GBP & More
Fees: 0.15% – 0.25%
Available Cryptocurrencies: 70+ Cryptocurrencies & adding more regularly
CEX.io was founded in London in 2013, popular in the USA because it's a licensed exchange with high liquidity that's currently available across 31 US States. The platform allows you to deposit both fiat and cryptocurrencies which is something that not many exchanges offer. CEX.io also allows cross-platform trading, margin trading, and staking. The platform is secure, and also comes with a completely functional mobile app to manage your orders and trade on the go.

4. Binance US Exchange
Website: binance.us
Country: Global
Currency: All currencies
Fees: 0.1%
Available Cryptocurrencies: 150+ Cryptocurrencies
Binance has quickly become one of the largest cryptocurrency exchanges in the world, and for good reason! The company changed its headquarters from China to Japan, before finally settling down on the island of Malta. Malta is known as the first country to offer any formal framework for crypto regulation, called the Virtual Financial Assets (VFA) Act.
Binance used to be available to US citizens until September 2019 when succumbing to the pressure made by US financial regulators, it was forced to open a separate American trading platform under the name Binance.us. The exchange has its own native token, the Binance token (BNB), which comes in handy when you're paying for transaction fees as Binance gives you the option to spend your BNBs and cut the fees in half. Binance offers advanced trading features such as futures trading and shorting crypto as well.
The best feature that Binance has up its sleeve is its Secure Asset Fund for Users, or SAFU for short, which basically functions as a money vault to which Binance appropriates 10% of its trading fees and saves them for future incidents. When the platform was hacked in May 2019, they were able to reimburse the damage done to their customers from the money stored in the SAFU. Clever, right?

5. Gemini Exchange
Website: gemini.com
Country: United States
Currency: USD
Fees: 1%
Available Cryptocurrencies: Bitcoin, Bitcoin Cash, Ethereum, Litecoin & Zcash
Gemini is a NY-based crypto exchange that became famous through its founders, Cameron and Tyler, known as the Winklevoss twins (hence 'Gemini'). These were the guys who in 2008 accused Facebook founder Mark Zuckerberg of stealing their idea for Facebook. The matter was taken to court and the brothers went home with a $65 million legal settlement. Just enough for them to invest in the crypto market and launch their own crypto exchange Gemini in 2015.
Operating as an American exchange, all US dollar accounts are insured by the Federal Deposit Insurance Corporation. Gemini is a licensed and regulated exchange, that adheres to the DFS rules and regulations, which adds to its status as one of the top crypto exchanges in the USA. You can buy only the most prominent cryptocurrencies and deposit fiat via bank (ACH) transfers or wire transfers.
However, it has received some negative criticism for frequently going offline during busy times. This isn't done intentionally as a marketing strategy to prevent users from benefiting from high liquidity. On the contrary, these outages are most likely the result of overloaded servers and Gemini has dealt with them promptly and effectively. Their team shows great commitment to security.

6. Bitstamp Exchange
Website: bitstamp.net
Country: Luxembourg
Currency: USD, EUR
Fees: 0.5%
Available Cryptocurrencies: Bitcoin, Bitcoin Cash, Ethereum, Litecoin & Ripple
Bitstamp is another crypto exchange veteran that goes back to 2011. Originally from Slovenia, the platform was relocated to Luxembourg in 2016 and has remained there ever since. It used to be primarily focused on the European market, being the first nationally licensed crypto exchange, but now offers its services globally.
Bitstamp has a US subsidiary that was granted a virtual currency license from the New York State Department of Financial Services (DFS) in 2019. This makes it even more attractive to US customers who see the exchange as both reliable and convenient, as they're allowed to buy and trade cryptocurrencies with USD.
If you just want to trade cryptocurrencies, you'll only be asked to provide your full name, email address, and country of residence. However, if you want to link your account to a bank account or a credit/debit card, then you'll need to verify your identity with a government-issued ID.
Bitstamp hasn't been immune to hacker attacks, and in 2015 these hackers managed to get away with more than 19,000 BTC that were taken from the users' accounts. The company proved its team can handle such a blow and together they have improved the platform's security methods to avoid such security breaches in the future.

7. Changelly Exchange
Website: changelly.com
Country: Czech Republic
Currency: USD & EUR
Fees: 0.25%
Available Cryptocurrencies: 90+ Cryptocurrencies
Another European exchange on our list, this time with headquarters in Prague, Czech Republic. Changelly is one of the less common (but secure and highly reliable!) decentralized crypto exchanges in the industry.
One of the great things about it is that it doesn't have any geographic restrictions and supports a great variety of cryptocurrencies, from the most prominent ones, all the way to the lesser-known tokens. Although traders can use any fiat currency to their liking, the platform will automatically convert them into USD or EUR.
To start trading, just sign up with your email address without providing any extra information about yourself. Changelly has partnered with other leading crypto platforms in search of the optimal coin market price that comes with an extra-low service fee.
The commission and processing fees for credit or debit card purchases are on the higher end of the scale so try to avoid them as much as possible. Another slight drawback is that Changelly sets limits for the first few crypto purchases, but these get lifted off in less than a month.

8. Bittrex Exchange
Website: bittrex.com
Country: United States
Currency: USD
Fees: 0.25%
Available Cryptocurrencies: 190+ Coins
Headquartered in Seattle, Washington, Bittrex is a well known American crypto exchange. It was founded by a team of security engineers that used to work for big corporate names like Amazon, Microsoft, and Blackberry, before getting involved in the crypto industry with their own exchange.
Although Bittrex is suitable for beginners, experienced traders can leverage its features to the fullest, especially if they're interested in stop-loss, GTC, and instant buy or sell orders. The platform is also praised by customers for the great variety of charting tools and the large offer of crypto tokens (including stablecoins and DeFi tokens).
Bittrex used to be a crypto to crypto exchange only, but as of June 2019, the exchange allows fiat deposits for both personal and corporate accounts that have completed a KYC check. The platform accepts regular bank transfers, SEPA, wire transfers, or debit cards (but not credit!). Traders are encouraged to use Bittrex's digital wallet for any currency in their possession. Plus, the platform has some of the best trading fees in the industry.

9. CoinMama Exchange
Website: www.coinmama.com
Country: Slovakia
Currency: USD, EUR, GBP, CAD & AUD
Fees: 6%
Available Cryptocurrencies: Bitcoin, Ethereum, Ethereum Classic, BitcoinCash, Litecoin, Cardano, Qtum
Coinmama is a bit different from other crypto exchanges because it only gives you the option to buy cryptocurrencies and not sell or trade them on the platform. This makes Coinmama a buy-only outlet or a broker. It's based in Israel and has managed to win the global market, including the USA, by pioneering the option to pay with credit and debit cards when purchasing cryptocurrencies.
Users buy coins directly from Coinmama and the platform immediately sends them to the users' digital wallets. However, you should know that Coinmama doesn't provide one itself, so we recommend browsing online for a wallet that suits your needs.
Coinamama has three levels of account verification tied with a purchasing limit. If your plan is to trade lower sums then you can use any kind of ID to sign up for an account and this gives you the right to a daily limit of $5,000.
This is great for people who are careful about cybersecurity and giving away their personal information. Coinmama has its shortcomings too, such as the brokerage fees which sometimes amount to 6%. This becomes way too expensive once you add the 5% fee for a credit or debit card purchase.

10. LocalBitcoin Exchange
Website: localbitcoins.com
Country: Global
Currency: All Currencies
Fees: 1%
Available Cryptocurrencies: Bitcoin
LocalBitcoins is the second decentralized crypto exchange on our list of best crypto exchanges in the USA. It functions on the basis of connecting buyers and sellers, as an escrow, and allowing them to complete peer to peer transactions among themselves. The platform uses the user's location to pair him with another user nearby, i.e. it matches them with a local trader, hence the name LocalBitcoins.
A user can be trusted based on his/her reputation rank and public history records where you can check the activity and past transactions linked to that account. Faced with regulatory pressure, the platform has added a mandatory KYC check for users who've made more than 1,000 EUR in annual trading volume.
The convenience of the exchange lies in the flexibility of the traders as they accept all kinds of payment methods. If you can't find an exchange where you can purchase bitcoins with the payment method of your choice, LocalBitcoins might be the right place for that.
Reviewing the Best Crypto Exchanges in the USA: Why We Do It!
The crypto market is known for being highly volatile, with startling spikes and dips which leave the crypto industry shrouded in speculations and uncertainty. Today, the price of a given cryptocurrency might be flying pretty high on the money ladder, only to be hitting rock bottom in less than a week.
At Crypto Head, we know how important it is to find a suitable platform before trading with or investing in a riskier asset. But we also know how much you can gain on the crypto market if you only keep in mind the tips we've shared with you.
Our mission is to make this process easier and less stressful, plus, to help you avoid the frauds and scams of the crypto community, which is why we always conduct thorough research before writing these guides.
Disclaimer: Digital currencies and cryptocurrencies are volatile and can involve a lot of risk. Their prices and performance is very unpredictable and past performance is no guarantee of future performance. Consult a financial advisor or obtain your own advice independent of this site before relying and acting on the information provided.
Cryptocurrency Exchanges – What They Are, and How to Find the Best One for Yourself
It might come as a surprise to some of you, but it has been eleven years since Bitcoin, the first digital coin, was launched in January 2009. Bitcoin tested the waters and showed that the world, although not completely ready, was more than eager to transform the traditional payment system.
In the midst of the 'cryptocurrency craze', there was a need for proper trading platforms for the modern crypto investor. This is when the cryptocurrency exchanges made their debut. It was now possible for traders to buy, sell, trade, transfer, and convert currencies faster and cheaper.
If all this is new to you, and you're just about to make your first crypto investment, you'll definitely need a fiat-to-crypto exchange to purchase digital coins using regular fiat currencies, i.e. US dollars for example. It's important to look at all the different types of exchanges on offer and their associated trading fees. Once you get hold of your first cryptos, it's easy to switch to a crypto-to-crypto exchange as they usually support a greater variety of trading pairs.
The selected crypto exchanges that made it to our list are just some of the competitors on the expanding crypto market in the USA, but we chose them based on their performance and trust among customers so far.
The Best Bitcoin Exchanges
For US customers, we recommend using the California-based brokerage Coinbase. This is a high liquidity platform that supports only the crypto "crème de la crème": Bitcoin, Bitcoin Cash, Ethereum, and Litecoin. As a resident of the US, you can link your Coinbase account with the following payment methods: bank account (ACH), credit card/debit card, wire transfer, or PayPal, and pay in USD.
Another steady option is the NYC-based exchange Gemini where you can purchase Bitcoin with USD once you link and verify your bank account to your Gemini account. Then you can deposit USD via bank transfer or wire transfer. This works with most banks like Bank of America, Wells Fargo, Citibank, etc.
The Best Altcoin Exchanges
If what you needed to make affordable Bitcoin purchases was a simple and clutter-free platform, buying altcoins requires the exact opposite.
A large and popular crypto exchange that provides both liquidity and high-level protection is a good start. However, this could be quite a challenge as not many reliable exchanges dare support volatile and unpredictable coins.
There have been numerous instances in the past where a lesser-known altcoin would suddenly receive massive recognition – usually as the target of a "pump and dump" scheme – experience a price increase, and then a sudden low fall. It takes a fully-fledged platform to deal with such a flash crash scenario.
That said, we recommend trading on Binance or Bittrex. Both platforms support over 150 different tokens, with over 450 trading pairs to help you create a diverse trading portfolio.
On Binance, you're able to deposit USD to your account but unless you plan on purchasing BTC, BCH, ETH, LTC, or XRP, you'll need to convert them into crypto first (or stablecoins like PAX and TUSD) and then buy some altcoins.
The Cheapest Cryptocurrency Exchanges
Sometimes if you find two or three exchanges that you like, it can be hard to make the final decision and choose only one. In this case, calculating your potential expenses can be really helpful.
You should take into account not only the transaction fees per trade but also the spread fee, exchange rates, deposit and withdrawal fees and limits, possible discounts, and any applicable tiers.
Crypto exchanges can have different fee schedules based on whether you're buying or trading cryptocurrencies, and whether you're a maker or a taker. Most of them take into account your trading volume and reward you with lower fees if you're a high volume trader.
For straightforward crypto purchases, the cheapest exchanges for US customers are definitely Kraken and Changelly with a flat fee of 0.25% and Coinbase with a 0.5% spread and an added fee per transaction. This fee ranges from $0.99 to $2.99 depending on the size of the purchase, while card purchases incur a fixed $3.99 fee.
On the other hand, if you need affordable crypto to crypto exchange, you can use Binance to get the fairest deals. The platform charges a flat fee of 0.1% on top of which you can get an additional discount by using their native token BNB.
The Largest Cryptocurrency Exchanges
What's the main criterium that tells us whether an exchange is large enough or not? The daily trading volume, of course. The higher the volume, the larger the exchange.
The trading volume indicates that the platform is either used by a large number of traders or it's used by a dozen institutional traders who make huge purchases. Both situations are clear indicators that the exchange is to be trusted.
If you're looking for a reliable reference, the Blockchain Transparency Institute, founded by a group of blockchain researchers is a good place to start.
The Institute frequently assesses the trading volume of different exchanges. According to them, Binance is currently the largest crypto exchange with a daily trading volume of over $2 billion! Binance is closely followed by Coinbase whose trading volume exceeds $150 million per day.
The Most Popular Cryptocurrency Exchanges
There are a lot of things that should be taken into consideration when you're trying to single out an exchange for being the most popular one because what works for one trader might not work for another. Believe it or not, there's no such thing as an "average crypto trader" (you'd be surprised how many traders are using some of the best crypto trading bots to get the edge).
Our decision is based on analyzing the target groups of different exchanges, whether that's focusing on retail traders or the corporate market. We also looked at their trading volume and market capitalization, user reviews on their customer support team's responsiveness, the platforms' potential for growth, and openness to upgrade the features they offer.
The most popular cryptocurrency exchange for US novices who're only now joining the crypto train is Coinbase. You won't find a more user-friendly platform that offers basic to advanced features, fiat to crypto purchases, introductory guides, and additional educational material to help you get started.
For the more experienced, we recommend trading on Binance or Kraken. Their interfaces include a variety of charts and tools to analyze the market that would be surplus to beginners but crucial to seasoned traders.
The Safest Cryptocurrency Exchanges
Another thing that distinguishes popular cryptocurrency exchanges from regular ones is that they're quicker to obtain licenses and regulate the legal status of their Money Service Businesses with local financial regulators. They have a responsibility to protect the funds of their international clients and save their reputation.
Coinbase, for example, has registered with FinCEN in the States and complies with standard Anti-Money Laundering (AML) and Combatting the Financing of Terrorism (CFT) policies. On top of the mandatory cold storage for 98% of users' funds, Coinbase provides insurance for US residents up to $250,000.
Today, security methods such as two-factor authentication (2FA), email confirmations, or withdrawal address whitelist have become almost compulsory. Nevertheless, some exchanges have gone the extra mile and designed additional features to enhance the security of their users' accounts.
On Kraken, users can enable the Kraken "Master Key" that would give them access to otherwise restricted account actions, and a Global Settings Lock to prevent anyone from making any kind of changes to their account for a preset time period.
As far as platform security is concerned, Binance has the best solution for security breaches and other unwanted scenarios. By pulling out 10% of all its fees, Binance has been able to create and fund its Secure Asset Fund for Users (SAFU) that has acted as a reserve vault in times of need.
Cryptocurrency Exchanges That Don't Require ID
To minimize the risk of cybersecurity threats, the majority of cryptocurrency exchanges have a mandatory KYC (Know Your Customer) check to identify and verify the identity of their customers.
Among other personal details, users are required to provide a scanned copy of their government-issued ID. This could be a regular national ID, or a passport and/or driving license if they're registering on an international exchange.
But what if you don't like disclosing your identity to potentially vulnerable online platforms? There are thousands of traders around the world that prefer cryptocurrencies instead of fiat simply because they want to be granted more privacy with their money transactions.
There's no room to worry! The crypto market is such that you'll always find an alternative that works for you. For example, you can use LocalBitcoins, a reliable peer to peer exchange that's completely legal in the States, and purchase BTC without providing an ID if your annual trading level is lower than 1,000 EUR.
If you prefer crypto trading on centralized exchanges, Binance offers the option to trade without passing a KYC check as long as you don't withdraw more than 2 BTC per day.
Cryptocurrency Exchanges That Let You Pay With Cash
The US has the highest number of Bitcoin ATMs according to Coin ATM Radar, a useful website with an interactive map that allows you to find the nearest BATM within seconds. This is the quickest option for buying Bitcoin with cash, even more so when you're traveling across the States.
Nowadays, it seems like credit/debit cards are used more frequently than cash. Coinbase Pro and CEX.io both accept card purchases for although you're probably aware that these payments incur higher fees than bank transfers would. On the other hand, they're almost instantaneous. As mentioned above, Coinbase charges $3.99 per trade while CEX.io charges 3.5% on the whole trade + £0.20.
If you're comfortable using decentralized exchanges such as LocalBitcoins or Changelly, you can find sellers that accept card purchases or agree to meet with you in person and get paid in cash.
Finally, check your local convenience stores for some crypto prepaid vouchers like Flexpin or Neosurf. You can use these vouchers on several exchanges like the French platform Bitit.
Frequently Asked Questions
Is Bitcoin Taxed in the USA?
Yes, trading and holding Bitcoin is taxed in the USA. The IRS has stated that bitcoin should be treated as an asset or an intangible property, which means that general tax principles applicable to property transactions now apply to virtual currency transactions too.
Bitcoin transactions will be taxed regardless of whether you mined them yourself or bought them from someone, whether you sold them to someone or used them yourself to buy groceries in the supermarket.
You can check the IRS FAQ section for more information.
How Do I Get Cryptocurrency in the USA?
You can get cryptocurrencies in the USA using crypto exchanges. You should go to their website, create an account, and deposit some funds to start trading them for other coins.
What's the Best Site to Buy Cryptocurrency?
In our opinion, the best site to get cryptocurrencies in the USA is Coinbase. We based our choice on the platform's outstanding security methods and regulations, its cryptocurrency framework, and the low fees among other criteria. Coinbase is without a doubt the number one exchange in the USA for different traders, and it's no wonder why many crypto newbies choose exactly this platform as their introduction to the crypto market.
What Is a Crypto Wallet?
A crypto wallet is a digital wallet that allows you to send, receive, and safely store your digital coins online. Usually, the cryptocurrency or the crypto exchange that you're using have their own crypto wallets. In case they don't, you can use a third-party wallet online.
Leaving all your assets on a crypto exchange can be extremely risky, as history shows they're liable to hacker attacks and malware infections. Crypto exchanges are working on this problem, and most of them now store their customers' funds in cold storage. If you're looking for a secure storage solution, consider hardware wallets as they store private keys offline making them one of the safest ways to keep crypto.
You can read all about the different types of wallets in our crypto wallet guide.
Which Was the First Cryptocurrency?
The first cryptocurrency was Bitcoin, launched in January 2009. Since then, Bitcoin has gained widespread support and growing acceptance as a payment method among companies and retail sellers. The full implications of the blockchain technology it uses are yet to be explored.
Who Invented Cryptocurrency?
The person credited for the invention of cryptocurrencies is an individual (or a group of individuals) under the pseudonym Satoshi Nakamoto, who in 2008 published the famous white paper titled Bitcoin: A Peer-to-Peer Electronic Cash System. There, he described the first electronic payment system based on cryptographic proof, the blockchain technology that keeps it running, and the first digital coin, Bitcoin.
Are Cryptocurrency Exchanges Safe?
It's no secret that cryptocurrency exchanges aren't one hundred percent safe, and during their early days, it was very common to hear about a new successful hacker attack or yet another security breach. However, things are changing rapidly within the industry and these things are far less common thanks to their high-tech security methods and regulations.
Where Should I Store My Cryptocurrency?
If you're going to trade on a daily basis, it's more convenient to keep your funds on the exchange you're using and avoid the extra fees for transferring your coins from one platform to another. But if you're more of a hoarder waiting for the right moment to sell or invest, it might be smarter to store your coins on a hardware wallet.