Best Crypto Exchanges in the UK
Last Updated on October 6, 2023
These days there are a huge amount of cryptocurrency exchanges, so which one should you be using?
In the UK we have a few great options available.
Based on our reviews, we've created a comparison table below to make it easier for you when considering your options.
Our rating is based on factors such as ease of use, fees, trading features and support.
Based on our research, the 4 best cryptocurrency exchanges for the UK are:
Featured On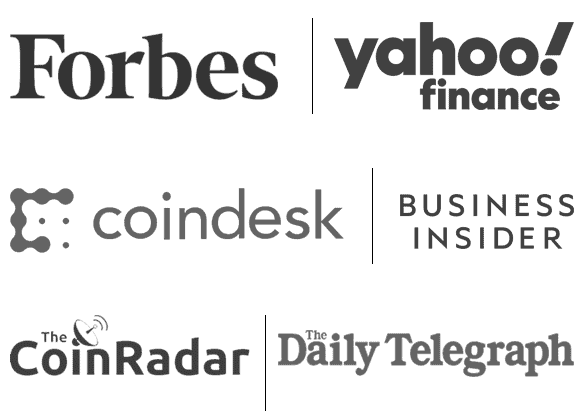 Website
Overall Rating
Location & Currency
Available Cryptocurrencies
Fees
Visit Site

coinjar.com
UK/AU

Bitcoin
Ethereum
Ripple
60 cryptocurrencies in total

Varies
Visit Site

Don't invest unless you're prepared to lose all the money you invest. This is a high‑risk investment and you should not expect to be protected if something goes wrong. Take 2 mins to learn more.


kraken.com
United States

Bitcoin
Ethereum
20+ Cryptocurrencies

0.26%
Visit Site

bitstamp.net
Luxembourg

Bitcoin
Ethereum
Litecoin
& 2 others

0.5%
Visit Site
We hope this detailed list has helped clarify which we believe are the preferred exchanges to use in the United Kingdom.
Our suggestion would be to pick one exchange which works for you and stick with it, it will make your life much easier. The alternative would be keeping cryptocurrencies on different exchanges which is hard to keep track of.
If you still aren't sure which UK cryptocurrency exchange will work best for you, see our below detailed breakdowns for our recommended exchanges to help you make a more informed decision. Find out more information on our rating process.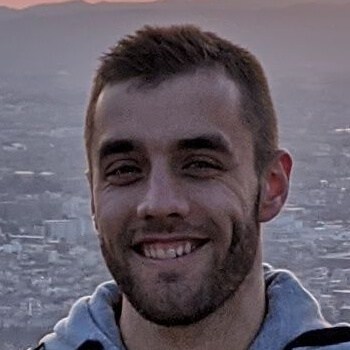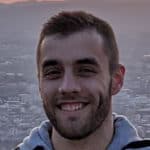 James
Crypto Head
Disclaimer: We may receive a commission for purchases made through the links on our site. However, this does not impact our reviews and comparisons. Learn more about our Affiliate Disclosure.
Best Cryptocurrency Exchanges in the UK: Reviews 2023

1. Coinjar Exchange
Website: coinjar.com
Country: UK
Currency: GBP, AUD, EUR, USD
Fees: 1% on the main platform, 0% – 0.1% takers fee, 0.06% – 0.1% makers fee on the exchange
Available Cryptocurrencies: 60
CoinJar has been highly recommended ever since it was launched in 2013 and many people say the experience of using the platform is just like using your regular e-banking system. The user interface is simple to use and their support team is excellent. CoinJar also offers a crypto card you can use to make purchases online and in-store with your crypto.
The exchange supports the most popular and high-liquidity coins like BTC, ETH, LTC, XRP, and XLM, as well as a range of other Cryptocurrencies. There's a number of ways to fund your account making buying your first Cryptocurrency super easy!
CoinJar has become one of the most popular exchanges in the UK for good reason, it provides an excellent platform that is easy to use with some of the lowest fees in the industry. For buy/sell orders, there's a flat fee of 1% regardless of the payment methods (card, cash, Faster Payments, bank transfer, or crypto). Trading fees differ for makers and takers based on their 30-day trading volume with the highest fee being 0.1% for makers and a flat 0% for takers.
They also have an android and iOS app if you are interested in using it on your mobile.
Don't invest unless you're prepared to lose all the money you invest. This is a high‑risk investment and you should not expect to be protected if something goes wrong. Take 2 mins to learn more.


2. Kraken Exchange
Website: www.kraken.com
Country: United States
Currency: USD, GBP & EUR
Fees: 0.26%
Available Cryptocurrencies: Bitcoin, Ethereum, BitcoinCash & 30+ others
Kraken is another US-based exchange that works well with UK customers as well. The platform has a long-standing reputation and a spotless security record. As a multi-functional exchange, Kraken has everything you need: great coin support, fiat gateways, low fees, advanced trading services, and great customer support.
Whether you like to invest in the most popular cryptocurrencies or give altcoins a try, Kraken has your back. As for payment methods, unless you prefer to exchange one crypto for another, you can deposit funds via Etana Custody, FPS, CHAPS, and BACS. The only drawback is that it takes between 1-5 business days for the deposit to arrive.
Kraken's strongest asset is its impenetrable security system. Apart from the regular two-factor authentication method that adds another layer of security to your account, Kraken lets you activate a special Kraken "Master Key" to access or lock some restricted account actions, and a Global Settings Lock, perfect for when you're planning to remain inactive over a longer period of time.

3. Bitstamp Exchange
Website: bitstamp.net
Country: Luxembourg
Currency: USD, EUR
Fees: 0.5%
Available Cryptocurrencies: Bitcoin, Bitcoin Cash, Ethereum, Litecoin & Ripple
The last but not the least important platform on our list is Bitstamp, a European crypto exchange launched back in 2011. Originally headquartered in Slovenia, the platform was later relocated to Luxembourg but its services are available worldwide, including the UK.
The first thing you need to know about Bitstamp is that it's not aimed at altcoin traders as it only supports five major crypto tokens: BTC, BCH, ETH, LTC, and XRP. Moreover, it doesn't support GBP payments, only USD and EUR ones.
On the other hand, it's really easy to navigate and use its trading platform. If you want to trade crypto for crypto, you don't have to verify your identity with a government-issued ID. This is mandatory only if you plan on linking your bank account and credit/debit card to fund your account.
Bitstamp had some security problems in the past and the platform even suffered a security breach in 2015 losing 19,000 BTC. Since then, the company has been working on updating its security methods and improving its performance.
Disclaimer: Digital currencies and cryptocurrencies are volatile and can involve a lot of risk. Their prices and performance is very unpredictable and past performance is no guarantee of future performance. Consult a financial advisor or obtain your own advice independent of this site before relying and acting on the information provided.
Frequently Asked Questions
How Do I Choose a Crypto Exchange?
Before you start looking for the right crypto exchange, you need to be confident with your investment plan and strategy. Do you need fiat to crypto exchange to make the deposits for your first purchases or are you going to trade cryptos only?
Are you satisfied with choosing from the top five cryptos or do you need a high liquidity platform that supports altcoins too? Does the exchange have the payment method that works for you? Finally, are you okay with disclosing your identity and providing an ID? If not, simply look for decentralized exchanges.
Has Coinbase Been Hacked?
Coinbase has never been hacked and hasn't struggled with a serious security breach either. The key to their success is continually investing and updating their security measures with the newest technology (e.g. applying AES-256 SSL encryption to sensitive data).
Coinbase's team is very cautious in choosing to support new cryptocurrencies. It has a strict digital coin framework that assesses the performance of crypto candidates. Moreover, users can enhance the security of their account by activating the 2FA method, withdrawal address whitelist, and using Coinbase's wallet.
What Is the Best Crypto Wallet?
The most popular type of cryptocurrency wallet is the digital wallet provided by custodial crypto exchanges or other online platforms. Since cryptocurrencies are intangible virtual money, these wallets actually store the private keys to your wallet address. As a rule of thumb, however, online digital wallets should only be used temporarily, as they can easily get hacked. If you need someplace to store your key long-term, look up on hardware wallets instead.