Best Crypto Exchanges in the UK
Last Updated on July 11, 2023
These days there are a huge amount of cryptocurrency exchanges, so which one should you be using?
In the UK we have a few great options available.
Based on our reviews, we've created a comparison table below to make it easier for you when considering your options.
Our rating is based on factors such as ease of use, fees, trading features and support.
Based on our research, the 11 best cryptocurrency exchanges for the UK are:
Featured On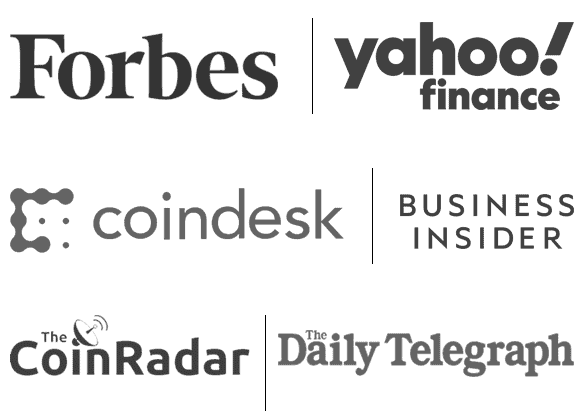 Website
Overall Rating
Location & Currency
Available Cryptocurrencies
Fees
Our Review
Visit Site

binance.com
Global

Bitcoin
Ethereum
300+ Cryptocurrencies

0.1%
Binance Review
Visit Site

coinjar.com
UK/AU

Bitcoin
Ethereum
Ripple
60 cryptocurrencies in total

Varies
CoinJar Review
Visit Site

cex.io
UK

Bitcoin
Ethereum
70+ Cryptocurrencies

Depends on trade volume
CEX.io Review
Visit Site

changenow.io
Global

Bitcoin
Ethereum
195+ Cryptocurrencies

4%
ChangeNOW Review
Visit Site

coinburp.com
UK

Bitcoin
Ethereum
Bitcoin Cash
Litecoin
EOS

Depends on transaction
Coinburp Review
Visit Site

coincorner.com
UK
Variable
Coincorner Review
Visit Site

coinbase.com
United States

Bitcoin
Bitcoin Cash
Ethereum
Litecoin

4%
Coinbase Review
Visit Site

kraken.com
United States

Bitcoin
Ethereum
20+ Cryptocurrencies

0.26%
Kraken Review
Visit Site

changelly.com
Czech Republic

Bitcoin
Ethereum
Ripple
90+ Crypto

0.25%
Changelly Review
Visit Site

bittrex.com
United States

Bitcoin
Ethereum
Ripple
190+ Cryptocurrencies

0.5%
Bittrex Review
Visit Site

bitstamp.net
Luxembourg

Bitcoin
Ethereum
Litecoin
& 2 others

0.5%
Bitstamp Review
Visit Site
We hope this detailed list has helped clarify which we believe are the preferred exchanges to use in the United Kingdom.
Our suggestion would be to pick one exchange which works for you and stick with it, it will make your life much easier. The alternative would be keeping cryptocurrencies on different exchanges which is hard to keep track of.
If you still aren't sure which UK cryptocurrency exchange will work best for you, see our below detailed breakdowns for our recommended exchanges to help you make a more informed decision. Find out more information on our rating process.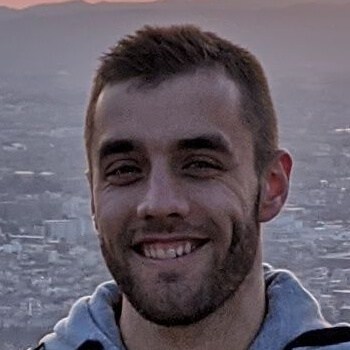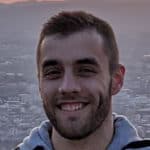 James
Crypto Head
Disclaimer: We may receive a commission for purchases made through the links on our site. However, this does not impact our reviews and comparisons. Learn more about our Affiliate Disclosure.
Best Cryptocurrency Exchanges in the UK: Reviews 2023

1. Binance Exchange
Currency: GBP & 50+ Others
Fees: 0.1%
Available Cryptocurrencies: 200+ Cryptocurrencies & adding more regularly
Binance is the biggest global cryptocurrency exchange. Binance is hands down the best crypto exchange in the UK, their fees and supported cryptocurrencies is unmatched.
Their global platform has very low fees, good security, good customer support, a huge range of cryptocurrencies, and fast transactions. Their exchange rates are excellent and they have a number of options to fund your account such as bank transfer, wire transfer, or even credit card. There's a flat 0.1% trading fee that can be slashed in half if you own the platform's native token BNB and plan on using it to cover your fees.
Binance is better for advanced users and not recommended for beginner users. The user interface can take a little getting used to but once you get the hang of it, it can be a great exchange to trade a range of cryptocurrencies. In terms of trading, Binance allows margin and futures trading.
Another major reason why we recommend Binance to UK traders is the sophisticated security methods that the platform uses. This includes a Secure Asset Fund for Users (SAFU), i.e. a secure money vault to which Binance adds 10% of its trading fees. SAFU is put aside and used in case of security breaches to cover the loss.

2. Coinjar Exchange
Website: coinjar.com
Country: UK
Currency: GBP, AUD, EUR, USD
Fees: 1% on the main platform, 0% – 0.1% takers fee, 0.06% – 0.1% makers fee on the exchange
Available Cryptocurrencies: 60
CoinJar has been highly recommended ever since it was launched in 2013 and many people say the experience of using the platform is just like using your regular e-banking system. The user interface is simple to use and their support team is excellent. CoinJar also offers a crypto card you can use to make purchases online and in-store with your crypto.
The exchange supports the most popular and high-liquidity coins like BTC, ETH, LTC, XRP, and XLM, as well as a range of other Cryptocurrencies. There's a number of ways to fund your account making buying your first Cryptocurrency super easy!
CoinJar has become one of the most popular exchanges in the UK for good reason, it provides an excellent platform that is easy to use with some of the lowest fees in the industry. For buy/sell orders, there's a flat fee of 1% regardless of the payment methods (card, cash, Faster Payments, bank transfer, or crypto). Trading fees differ for makers and takers based on their 30-day trading volume with the highest fee being 0.1% for makers and a flat 0% for takers.
They also have an android and iOS app if you are interested in using it on your mobile.

3. CEX.io Exchange
Website: cex.io
Country: UK
Currency: GBP, USD, EUR
Fees: Depending on trading volume
Available Cryptocurrencies: 20+ Cryptocurrencies
CEX is a good exchange for people in the UK, with their HQ based in London. It allows for some great benefits like top-notch security, faster payments, and GBP deposits. They're also one of the few crypto exchanges where you can use your Visa or Mastercard to deposit funds and buy crypto.
As for supported cryptocurrencies, you're looking at 10+ coins. At the time of writing these are BTC, ETH, BCH, BTG, DASH, LTC, XRP, XLM, ZEC, MCH, BTT, and TRX. CEX.io also offers cross-platform and margin trading with 10x leverage.
Although the maker and taker fees seem reasonable at first glance – 0.16 % for makers and 0.25% for takers, fees that go down as your volume increases – CEX.io actually adds a 7% service fee on top of these fees which is calculated at the end. Card purchases incur 2.99% per trade while withdrawals have an added fee of 3% + £ 2.10, plus £ 2.90 for commission.
And finally, aside from their customer support being very good, they even have a mobile app (available for iOS and Android) that allows for trading on the go!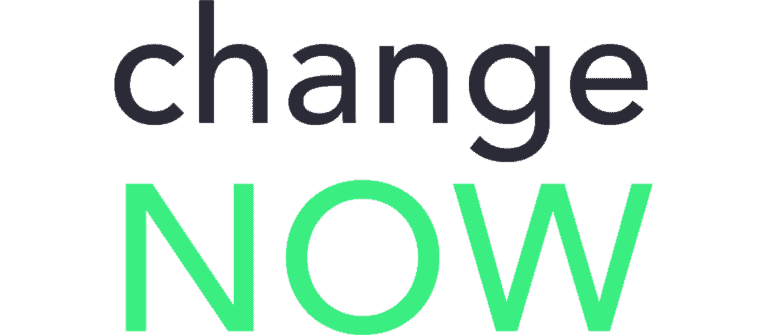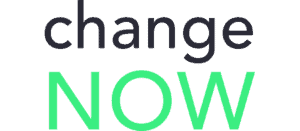 4. ChangeNOW Exchange
Website: changenow.io
Country: UK
Currency: Almost all
Fees: 0.5% – 4%
Available Cryptocurrencies:Bitcoin, Ethereum & 195+ Other Cryptocurrencies
For more experienced users ChangeNOW is an excellent cryptocurrency exchange and offers support for a similar amount of altcoins and trading pairs to Binance. So if you are looking for an alternative to Binance this is the perfect option.
ChangeNOW was initially created to facilitate instantaneous crypto swaps. However, the platform has added a fiat purchase option that allows you to buy assets via the payment service Simplex by linking your bank account or directly purchasing with your MasterCard or VISA debit and credit card. However, Simplex incurs a 5% processing fee plus a 1% blockchain fee.
As a limitless non-custodial exchange, ChangeNOW is incredibly safe and a great choice for both retail and high volume traders. The exchange design is easy to use for both beginners and experienced users. Our ChangeNOW review goes into more depth as to why you should definitely consider the exchange.
On top of all of this, many reviews boast the responsiveness and attentiveness of the ChangeNOW customer support team, so rest assured you'll be in great hands.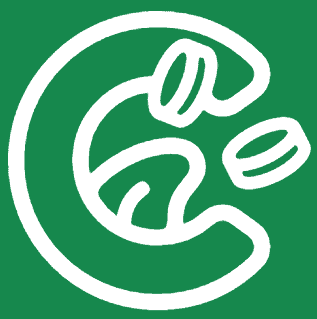 5. Coinburp Exchange
Website: coinburp.com
Country: UK
Currency: GBP & EUR
Fees: Depends on transaction
Available Cryptocurrencies:Bitcoin, Ethereum, Bitcoin Cash, Litecoin, EOS
While Coinburp doesn't support a lot of coins (BTC, ETH, LTC, BCH, and EOS), their strength lies in the simplicity and speed of the system. Just like CEX.io, they also use UK Faster Payments Service (FPS), which means you can deposit fiat (GBP or EUR) instantly from your bank account. The downside is that there are no other payment options available.
As far as deposit fees go, transactions under £100 incur a £0.50 fee while those above £100 are free of charge. Withdrawals typically cost £5 per order.
Coinburp really caters to the easy-in, easy-out market, with extremely low fees overall, and a very user-friendly platform. The onboarding registration and verification process would take you no more than 15 minutes total. However, your ID needs to have a UK address in order to be accepted.
They've got all the required checks when it comes to regulations and laws in the UK, so security is on point (always good to know). In short, you won't be doing any advanced trading on Coinburp just yet, but it's well set up for those of you interested to get some of the most common coins.

6. CoinCorner Exchange
Website: coincorner.com
Country: UK
Currency: GBP
Fees: Variable
Available Cryptocurrencies: Bitcoin
Coinfloor recently migrated to CoinCorner.
Coinfloor was one of the UK's oldest and most experienced exchanges. And while everything seems to be spot on, from customer support to security and decent fee structure, the only problem is that the platform isn't aimed at crypto beginners who haven't dipped their toes in the industry yet. With the new acquisition and migration to Coincorner you can expect much of the same service.
People that trade with Coincorner do so because they have the money and look to add a more personal touch to cryptocurrencies by using an exchange that offers more customization than usual. Coincorner only supports buying and selling BTC but provides high-liquidity that fits larger orders as well. That's why the platform has a minimum deposit limit of 1,000 GBP.
Another great feature that Coincorner offers to seasoned traders is the Auto Buy function that lets you create recurring buys of small BTC amounts and protect your investment from the coin's volatility. Coincorner is a highly secure platform that stores user funds in multi-signature cold storage and performs monthly Bitcoin audits.
So, this may not be the best Bitcoin exchange to start with if you're wanting to start small, but if you ever want to go big and need a more refined approach, they've got everything covered.

7. Coinbase Exchange
Website: www.coinbase.com
Country: United States
Currency: USD, GPB, and EUR
Fees: 4%
Available Cryptocurrencies: Bitcoin, Ethereum & Litecoin. 15+ coins
Together with Binance, Coinbase is another large-volume crypto exchange. It's based in the States but well-known across the world, and has served more than 30 million traders so far. The platform works fine, and its security is more than solid.
Coinbase is a brokerage that supports only 4 cryptocurrencies for purchase: BTC, ETH, BCH, and LTC. That being said, they have every possible payment method available to cater to its' international client-base. They accept fiat deposits in GBP, USD, EUR, AUD, and CAD. For UK citizens, standard buy/sell orders incur a 1.49% fee, instant debit card buys cost 3.99%, while SEPA bank transfers and Faster Payments are free.
This platform is recommended to beginners because of its user-friendly interface, minimalistic design, and basic trading features. Experienced traders are also welcome to check out the company's advanced trading platform, Coinbase Pro.
We recommend reading our Coinbase review and doing your own research before making your final decision.


8. Kraken Exchange
Website: www.kraken.com
Country: United States
Currency: USD, GBP & EUR
Fees: 0.26%
Available Cryptocurrencies: Bitcoin, Ethereum, BitcoinCash & 30+ others
Kraken is another US-based exchange that works well with UK customers as well. The platform has a long-standing reputation and a spotless security record. As a multi-functional exchange, Kraken has everything you need: great coin support, fiat gateways, low fees, advanced trading services, and great customer support.
Whether you like to invest in the most popular cryptocurrencies or give altcoins a try, Kraken has your back. As for payment methods, unless you prefer to exchange one crypto for another, you can deposit funds via Etana Custody, FPS, CHAPS, and BACS. The only drawback is that it takes between 1-5 business days for the deposit to arrive.
Kraken's strongest asset is its impenetrable security system. Apart from the regular two-factor authentication method that adds another layer of security to your account, Kraken lets you activate a special Kraken "Master Key" to access or lock some restricted account actions, and a Global Settings Lock, perfect for when you're planning to remain inactive over a longer period of time.

9. Changelly Exchange
Website: changelly.com
Country: Czech Republic
Currency: USD & EUR
Fees: 0.25%
Available Cryptocurrencies: 90+ Cryptocurrencies
Changelly is a European exchange, based in Prague, Czech Republic, and while it's not as well known as some other platforms on our list, it has definitely started gaining in popularity.
The platform supports a good variety of cryptocurrencies that you can buy with any fiat currency you own but Changelly will automatically convert it to EUR or USD. This might not be ideal for UK residents as they'll lose money by converting their funds. The good thing is there are no restrictions based on users' location.
Changelly is a decentralized and non-custodial exchange which means that you can't store your funds on the platform. When you register for an account, you simply need to provide your email address to start using the exchange. Changelly's fees are quite reasonable but as usual, card purchases are slightly more expensive. Users have purchase limits on the first few orders but they're lifted soon after.
For more info on the platform's security features, read our post on Changelly's safety protocols and history.

10. Bittrex Exchange
Website: bittrex.com
Country: United States
Currency: USD
Fees: 0.25%
Available Cryptocurrencies: 190+ Coins
Bittrex is a very well-known exchange based in the US, founded by an excellent team of security engineers from some of the largest companies in the world such as Microsoft, Amazon, and Blackberry. The design of the platform is heavily informed by their experience in the cybersecurity department.
Users can make use of their charting tools and easily buy, sell, or trade with over 190 coins available using their platform, all with affordable fees. Bittrex ALSO allows stop-loss, limit orders, and margin trading as well.
If you don't own any crypto assets but want to purchase some, Bittrex support funding your account with fiat money (GBP, USD, EUR, or JPY) via bank transfer, SEPA, wire transfer, or debit card. Credit cards are currently unsupported. However, if you want to make a fiat deposit, you'll need to verify your identity by completing a KYC check.

11. Bitstamp Exchange
Website: bitstamp.net
Country: Luxembourg
Currency: USD, EUR
Fees: 0.5%
Available Cryptocurrencies: Bitcoin, Bitcoin Cash, Ethereum, Litecoin & Ripple
The last but not the least important platform on our list is Bitstamp, a European crypto exchange launched back in 2011. Originally headquartered in Slovenia, the platform was later relocated to Luxembourg but its services are available worldwide, including the UK.
The first thing you need to know about Bitstamp is that it's not aimed at altcoin traders as it only supports five major crypto tokens: BTC, BCH, ETH, LTC, and XRP. Moreover, it doesn't support GBP payments, only USD and EUR ones.
On the other hand, it's really easy to navigate and use its trading platform. If you want to trade crypto for crypto, you don't have to verify your identity with a government-issued ID. This is mandatory only if you plan on linking your bank account and credit/debit card to fund your account.
Bitstamp had some security problems in the past and the platform even suffered a security breach in 2015 losing 19,000 BTC. Since then, the company has been working on updating its security methods and improving its performance.
Disclaimer: Digital currencies and cryptocurrencies are volatile and can involve a lot of risk. Their prices and performance is very unpredictable and past performance is no guarantee of future performance. Consult a financial advisor or obtain your own advice independent of this site before relying and acting on the information provided.

Everything You Need to Know About Cryptocurrency and Bitcoin Exchanges
Features to Look for When Choosing a UK Exchange
Now that you know the two main types of exchanges you will encounter, you next need to know what to look for when picking a specific exchange. Here are some factors that you should definitely keep in mind when comparing different types of exchanges you might want to use.
Speed: Depending on your situation, you might have different needs in terms of speedy transactions. Read up on the exchange's policy on how long it takes to complete a transaction before you sign up for anything.
Risk: Before signing up for a cryptocurrency exchange, check out what measures they take to secure the platform.
Prices: What sort of markup over the spot price does the currency charge? This could result in you losing a lot of money if you're not careful, so look for the best rates possible if you're trying to be cost-effective in your exchanges.
Location: Where is your exchange located? This might play a factor, especially in certain exchanges that require you to be in a specific geographic area.
History and Reviews: Looking up the history and reviews of a cryptocurrency exchange is a good way to find out how reliable it is. Have they been involved in any scandals in the past? Do they generally get high ratings and glowing reviews from satisfied users? These are good guides to help you decide if it is the right cryptocurrency for you.
Coins: From Bitcoin to Ripple, Ethereum, and everything in between. Check which coins the exchange supports.
The Best Bitcoin Exchanges
Bitcoin is the first cryptocurrency that the world has heard of and the first one to become popular outside crypto circles and enter into mainstream usage. The growing interest in Bitcoin prompted the emergence of digital marketplaces across the world where traders could buy, sell, or trade these coins with fiat currencies (and later on other cryptos).
By now, there are thousands of Bitcoin exchanges, offering all sorts of trading options, but this accessibility and convenience make it harder to pick the right one.
For UK traders, Binance is one of the best options available on the market right now. Apart from the amazing cryptocurrency offer, the platform offers support for GBP and EUR payments too.
If you prefer using a UK-based Bitcoin exchange, CEX.io is a reliable platform that lets you pay in GBP and make deposits via Visa or Mastercard. The fact that it's located in the UK guarantees high responsiveness and fast trade execution.
The Best Altcoin Exchanges
Trading altcoins have become especially popular today. However, trading altcoins is risky due to their low liquidity and market cap, making them vulnerable to "pump and dump" schemes. This is why looking for an exchange with large trading volumes and liquidity is important.
Our number one recommendation is Binance because it offers more than 1,000 altcoins for the adventurous traders among you. You can trade these tokens with Bitcoin, Ethereum, Tether, or the exchange's very own token, the Binance Coin (BNB). The platform's plethora of trading tools and in-depth charts also help you to always stay one step ahead of other traders.
Apart from Binance, traders can also try CEX.io and Kraken as they both have a decent variety of altcoins as well. We recommend Kraken to experienced traders who would feel comfortable with the advanced interface and crypto jargon.
The Cheapest Cryptocurrency Exchanges
Sometimes, looking into the fee schedule of a crypto exchange can help you make a better assessment and decide whether it works with your investment plan or not.
For example, if you're a retail trader who looks at crypto trading as a hobby, you probably won't produce large trading volumes all the time. This means that you need an exchange with a lower starting fee as opposed to one that takes into consideration the trading volume to adjust its fees.
Binance has the cheapest option for crypto to crypto trading because its fees start as low as 0.1%! In case you own enough BNB (Binance's native token), you can use them to pay your fees and get an additional discount. Incredible, right?
Another exchange suitable for UK retail traders is Kraken where the average fee is 0.26%.
If you're involved in the corporate or institutional market, an exchange like Coinfloor might be exactly what you're looking for. Based in the UK, Coinfloor has built a solid reputation among high volume traders for its affordable fees. The fees vary between 0.30% and 0.10% based on your 30-day trading volume. For example, volumes over 500,000 GBP qualify for a 0.20% fee while those over 1 million GBP get a reduced 0.10% fee.
The Largest Cryptocurrency Exchanges
The largest crypto exchange is the one with the largest daily trading volume. The trading volume shows whether an exchange is liquid or not, and whether it's used by a large number of traders because they're satisfied with its performance or not.
If you visit the official website of any crypto exchange, you would typically find a box that counts the daily trading volume and website visits.
One of the few reliable organizations that you can look at for reference is the Blockchain Transparency Institute. According to their research, Binance is the largest crypto exchange in the world. The daily trading volume of Binance exceeds $2 billion!
Coinbase is an American brokerage based in San Francisco that's both suitable for UK traders and belongs to the list of largest cryptocurrency exchanges with a trading volume of almost $150 million on a daily basis.
The Most Popular Cryptocurrency Exchanges
There's not much difference between the largest and the most popular crypto exchanges. Namely, if a platform demonstrates large trading volumes, it means that it's popular with traders and they trust it enough to make large investments over and over again. Coinmarketcap has live statistics of which exchanges have the largest trade volumes which is a good place to start.
Therefore, it's only logical that Binance and Coinbase are both on our list of the most popular cryptocurrency exchanges. The same estimations coming from the Blockchain Transparency Institute and Similarweb show that we're not the only ones who think so. These trustworthy sites have found out that Binance and Coinbase have the highest number of website clicks.
As far as UK crypto exchanges are concerned, Coinburp and CEX.io definitely take the crown here. They have been continually praised for their efforts to popularize crypto trading in the UK and make it seem less intimidating for novices. They offer account customization, live market data, and charts for market analysis.
The Safest Cryptocurrency Exchanges
One of the biggest challenges for crypto exchanges is dealing with hacker attacks and illegal trading. Investing in sophisticated cybersecurity measures is crucial in the development of any online platform that stores sensitive data and provides financial services.
To elevate the security standards, reliable crypto exchanges obtain licenses and register as money businesses with local or international financial regulators based on the markets and countries they provide services for.
Current regulatory frameworks require mandatory KYC checks for every single customer, monitoring and identifying suspicious trading patterns, reporting illegal activity, conducting third-party audits, implementing mandatory two-factor authentication method, etc.
Our candidates for the safest crypto exchange that have shown a satisfying level of security with consistency are Coinburp, Binance, and Coinbase. The three of them apply encryption protocols to sensitive data and keep the funds in air-gapped cold storage.
On top of the regular security methods, Binance has its own Secure Asset Fund for Users (SAFU) to which the exchange allocates 10% of the collected trading fees. By now, you already know that Binance has the highest trading volumes which means that their SAFU reserve vault could cover any unfortunate money losses.
Cryptocurrency Exchanges That Don't Require ID
As we said in the previous section, KYC checks are mandatory on almost every well-known and respectable exchange.
They're part of the application form itself and request user details such as full name, physical address, contact information, utility bill or bank statement, and any kind of government-issued ID (passport and driving license included).
However, not all traders approve of this verification method. Many of them condemn it for ideological reasons because they believe in one of the strongest arguments of early crypto proponents and that's the need for more privacy in online and cross-border money transactions.
If you belong to this group and privacy is of key importance to you as well, you definitely want to learn about the best platforms that require almost no documentation to let you purchase cryptocurrencies – Paxful and LocalBitcoins.
These exchanges only ask for your email address to let you access their trading platform and search for a matching order. They let buyers and sellers find each other and agree on the payment method that works best for them. Some users might ask to see your ID before completing the deal, but it will be up to you to accept or deny their offer.
The only drawback is that you can't purchase more than 1,000 EUR in one year on LocalBitcoins or $1,500 on Paxful.
Another platform to have in mind if you want to avoid disclosing your identity is Binance. Here, you're not allowed to surpass their withdrawal limit of 2 BTC per day.
Cryptocurrency Exchanges That Let You Pay With Cash
If you want to purchase cryptocurrency with cash, the first option is to look for a Bitcoin ATM if there happens to be one near you. This can be done on websites like Coin ATM Radar. This comes really handy when you're traveling and can't connect to the Internet to use your platform's mobile app.
If you prefer paying with a credit or debit card, use Coinbase or CEX.io. Unfortunately, card purchases incur the highest fees. Coinbase charges a 3.99% fee on instant buys with a debit card. On CEX.io you can pay via Visa or Mastercard only, with a fee of 3.5% + £0.20.
The option to pay via card is also available on LocalBitcoins and Paxful. You can even arrange to meet with your partner in person and pay for your coins in cash. This is a much riskier option so never agree to meet with that person alone.
If none of this works for you, you can buy a Flexpin or Neosurf prepaid voucher that can be spent on exchanges such as Bitit. Just make sure you're okay with the 8% service fee that comes with these types of purchases.
The Best Non-Custodial Cryptocurrency Exchanges
Another possible classification of cryptocurrency exchange is into custodial and non-custodial. The former decides to store customer information or even their funds (providing their own digital wallets), the latter provides no such services.
Non-custodial exchanges only act as intermediaries in their customers' transactions and help facilitate the coin swaps. The customers are assigned the task to find a third-party platform where they can store the private keys to their wallet address or purchase a hardware device that offers an added layer of protection by safeguarding the key offline.
If you don't feel like you can trust custodial exchanges with your private keys, you can check our guide to finding the best crypto wallet, and join a non-custodial exchange such as Coinmama. The platform has received a green light from the US financial regulator FinCEN on its security compliance.
The Best Decentralized Cryptocurrency Exchanges
What's the difference between centralized and decentralized crypto exchanges?
Centralized or "traditional" exchanges – as they were the first type of crypto exchanges available to traders – are included in the order-making, processing, and finalizing transactions. Most of them offer escrow services and completely or partially cover the insurance for the customers' funds.
Decentralized or peer-to-peer exchanges find ways to incorporate blockchain technology and create a decentralized network where customers don't have to wait for their approval to complete money transactions. The most common solutions are smart contracts or atomic swaps.
Today, it's still a challenging task to create a 100% decentralized exchange. One such decent option is Bisq, a platform where you can purchase Bitcoin with any fiat currency without providing your ID. Sadly, the long waits and slightly higher expenses can put off a lot of traders.
If your crypto trading portfolio focuses on ERC-20 tokens, you can check out the decentralized Ox and Airswap protocols.
Exchanges That Deserve An Honourable Mention
There are a number of exchanges that didn't make our main list such as Bitfinex, Poloniex, Gemini, Okex, and Kucoin. We've gone into great depth on our individual review pages for these exchanges, so if you want to view more about these platforms, you're welcome to check them out. The reason why we didn't include them on our Best Exchanges in the UK list was either the lack of trading pairs, supported currencies, customer support, high transaction fees, etc.
Frequently Asked Questions
Which Crypto Exchange Is Best?
Our number one recommendation for UK crypto traders is Binance, the world's largest and most popular crypto exchange. Whether you need a place to buy Bitcoin and other prominent cryptos, or you're looking for an altcoin trading platform, Binance has it all!
Even though the exchange is originally from Hong Kong but based in Malta, the fact that there's a new subsidiary called Binance JE that focuses on the European and UK market makes it even more convenient to use the platform. UK users can now make GBP or EUR payments without problems.
How Do I Choose a Crypto Exchange?
Before you start looking for the right crypto exchange, you need to be confident with your investment plan and strategy. Do you need fiat to crypto exchange to make the deposits for your first purchases or are you going to trade cryptos only?
Are you satisfied with choosing from the top five cryptos or do you need a high liquidity platform that supports altcoins too? Does the exchange have the payment method that works for you? Finally, are you okay with disclosing your identity and providing an ID? If not, simply look for decentralized exchanges.
Which Bitcoin Exchange Is Safest?
Based on the level of platform and account security, Coinburp, Binance, and Coinbase are the three safest Bitcoin exchanges for UK traders. All three comply with AML and CFT policies and perform KYC checks on their customers (except for Binance where there are additional withdrawal limits for unverified customers). They encrypt sensitive data and store funds in offline cold wallets.
Apart from the well-known security methods such as two-factor authentication and withdrawal address whitelist, Binance has designed a unique feature called Secure Asset Fund for Users, or SAFU for short, funded with 10% of all of Binance trading fees. Similarly to a reserve vault, SAFU can be used to repay customers in case of security breaches.
What Is the Cheapest Crypto Exchange?
Binance offers the lowest trading fees on crypto to crypto trades. The fees start at 0.1% which is quite competitive for the industry. And that's not all! If you own some Binance tokens, you can pay the fee with these coins to get an additional discount. On the other hand, if you're an institutional trader who's a major contributor to the exchange's trading volume, Coinfloor is the right platform for you because it incurs reasonable fees on large trades.
Has Coinbase Been Hacked?
Coinbase has never been hacked and hasn't struggled with a serious security breach either. The key to their success is continually investing and updating their security measures with the newest technology (e.g. applying AES-256 SSL encryption to sensitive data).
Coinbase's team is very cautious in choosing to support new cryptocurrencies. It has a strict digital coin framework that assesses the performance of crypto candidates. Moreover, users can enhance the security of their account by activating the 2FA method, withdrawal address whitelist, and using Coinbase's wallet.
What Is the Best Crypto Wallet?
The most popular type of cryptocurrency wallet is the digital wallet provided by custodial crypto exchanges or other online platforms. Since cryptocurrencies are intangible virtual money, these wallets actually store the private keys to your wallet address. As a rule of thumb, however, online digital wallets should only be used temporarily, as they can easily get hacked. If you need someplace to store your key long-term, look up on hardware wallets instead.
Which Crypto Exchange Has the Most Coins?
At the moment, Binance supports over 1,000 different digital tokens. Starting with the most popular cryptocurrencies such as Bitcoin, Ethereum, Litecoin, and Ripple, all the way to some lesser-known low cap altcoins, Binance satisfies the appetite of each and every trader. Altcoins can be traded with Bitcoin, Ethereum, Tether, or the exchange's native token BNB.
Is Binance Better Than Coinbase?
Traders are often torn between the two largest crypto exchanges, Binance and Coinbase, as both are reliable and fully-fledged platforms with a range of trading features. If you're interested in trading crypto to crypto and want to save on trading fees, we recommend using Binance. If you look for fiat to crypto pairs, choose Coinbase instead.