The Best Cryptocurrency Exchanges for Day Trading
Last Updated on February 7, 2021
In finance, any funds or assets that evolve over time in relation to other variables are prone to being volatile. As it is evident from the stock market, higher volatility can present higher risks for investors, but also higher potential returns for astute traders. Even when markets crash or surge, or are fluctuating in general, there is ample opportunity to make very solid returns further down the line.
In part, this is why cryptocurrency trading is so popular at the moment, and even though crypto can't generate any cash flow by itself, someone will end up paying for it more than you did. While, in vague terms, this is what makes crypto an attractive long-term investment, sometimes the results can be more immediate.
If you're into day trading, here are our picks for the best crypto exchanges for day trading.
Featured On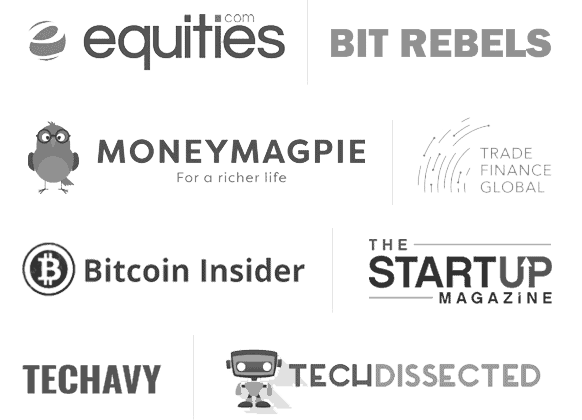 Disclaimer: We may receive a commission for purchases made through the links on our site. However, this does not impact our reviews and comparisons. Learn more about our Affiliate Disclosure.

1. Binance Exchange
Website: binance.com
Country: Global
Currency: All currencies
Fees: 0.1%
Available Cryptocurrencies: 150+ Cryptocurrencies
Binance is the platform we usually tout as the go-to for beginners and experienced traders alike, and that hasn't changed. Binance is still the most-visited (in terms of traffic) platform with the highest daily trade volumes and the highest amount of vetted cryptocurrencies, competitive pricing, and a high number of markets. The Binance Coin, which is a cryptocurrency based on the Ethereum blockchain technology, can be used to trade other cryptos or pay fees on the exchange.
The exchange also sports the second-highest liquidity (according to CoinMarketCap) levels and accepts fiat payments in 46 currencies. When it comes to the payment methods themselves, they support credit card and debit card purchases, but also payments via bank account and PayPal.
The thing that has made them the best crypto exchange for many traders, among other things, is their low trading fees. They're largely unparalleled in this aspect, charging only 0.1% taker and maker fees, which means you'd have to make a profit of at least 0.2% to break even; that's something no other exchange can guarantee at those liquidity levels and currency variety.
Binance is also hard to beat in regard to the customer support they offer, being available 24/7. Their mobile app is available on Android, iOS, Windows, Mac, and Linux, while the interface on each operating system is incredibly easy on the eyes yet still allowing you to see all the relevant information.


2. Kraken Exchange
Website: www.kraken.com
Country: United States
Currency: USD, EUR, GBP, CAD, JPY & CHF
Fees: 0.16-0.26%
Available Cryptocurrencies: Bitcoin, Ethereum, BitcoinCash & 30+ others
Kraken is another trading platform that offers extensive options when it comes to day trading, namely 50x leverage on their futures market and over 50 cryptocurrencies on offer. While their fees (0.2% maker/taker) might not be ideal when trading in lower volume, this quickly changes once you reach certain higher thresholds and they may drop down to 0% and 0.1% taker and maker respectively.
They also offer OTC trading, indices, staking, and margin trading, while their liquidity is very competitive "with spreads as tight as 1 pip (point in percentage)". Their fiat deposit options make for a seamless experience as Kraken claims that your deposited funds will be available in less than 24 hours. The platform accepts deposits in EUR, USD, JPY, CAD, GBP, and CHF. Deposits from SEPA (Single Euro Payments Area) incur no fees.
On their website, you can also find cryptowatch, which allows you to keep track of your whole portfolio and analyze the data using well-arranged visualizations. You can download the app on your desktop as well as your mobile phone (both on Android and iOS).

3. Bittrex Exchange
Website: bittrex.com
Country: United States
Currency: USD
Fees: 0.25%
Available Cryptocurrencies: 190+ Coins
Another platform ideal for Bitcoin day trading due to its very intuitive user interface is Bittrex. But, beyond that, Bittrex also offers hundreds of other cryptocurrencies if you'd like to diversify your trades.
In terms of security, its sophisticated encryption and two-factor authentication are certainly a plus, but they also adhere to the KYC and AML regulations since they're based out of the US. The exchange is also available globally, so you shouldn't have any problems accessing it no matter where you're from.
Bittrex charges a 0.25% flat fee on all trades, which might be a turnoff for many day traders, but given the volatility of the market and the sheer volume of currencies on offer, this shouldn't be too much of a big deal. Do note that you'd have to make at least 0.5% profits on each trade to break even due to the fees.
Their withdrawal limits cap out at 100 BTC per day once an account is verified as required by the guidelines, while basic accounts with two-factor authentication enabled can withdraw only 3 BTC daily.

4. BitMEX Exchange
WEBSITE: www.bitmex.com
COUNTRY: Seychelles
CURRENCY: Crypto Only
FEES:0.05%
AVAILABLE CRYPTOCURRENCIES: Bitcoin & 6 Others
An exchange that claims to offer the highest market liquidity of any crypto exchange out there should surely be on a top day trading exchanges list, and we don't disagree. Bitmex rose to popularity due to the platform allowing almost anonymous trade, but that changed after being heavily scrutinized for allowing US-based traders on the platform. At the time of writing, they've begun to implement an extensive user verification program based on KYC procedures.
The cryptocurrency exchange was founded in 2014 and currently operates out of the Seychelles, while the coins on offer include BTC, ETH, LTC, XRP, TRON, EOS, BCH, XMR, ADA, and more. Their fees depend on the cryptocurrency you're trading.
The most attractive characteristic of this exchange is that they allow for up to 100x leverage sums on some of the available trades, making Bitmex a fantastic option for professional day traders.
Another aspect in which Bitmex differs from other exchanges on this list is that they almost exclusively deal in derivatives, such as margin trading or futures. For more info on the available trading options, check out their overview. It should also be noted that the platform conducts all trades in Bitcoin, even if you're buying or selling altcoin contracts.

5. Bitfinex Exchange
WEBSITE:bitfinex.com
COUNTRY: Hong Kong
CURRENCY: USD, EUR, JPY, GBP
FEES: variable
AVAILABLE CRYPTOCURRENCIES:80+ Cryptocurrencies
The following recommendation is to be taken with a grain of salt since Bitfinex has a rather troubled past including hacks, run-ins with the government, and various scandals, but the platform has always managed to come out on top.
For instance, the funds from the 2016 hack have since been recompensated and the exchange sits in the top five, factoring in their web traffic, average liquidity, and trading volume, making it a good option for day traders as well. So, in short, if you keep your crypto assets in a private wallet, you'd have nothing to worry about; that is, if you're still skeptical. Although, it's important to note that they've ramped up security efforts, keeping 99.5% of all the funds in cold wallets offline.
In concrete terms, though, the starting fees associated with trading sit at 0.1% and 0.2% maker and taker respectively, while those same numbers can go even lower with higher volumes of trading. At the time of writing, they've included over 100 coins you can trade with and the accepted fiat currencies are USD, EUR, JPY, and GBP.
The elaborate API of Bitfinex allows users to fully customize their trading experience, which is a massive plus for anyone looking to seriously trade cryptocurrency and a cherry on top of an already good platform, landing it a spot on our list (its history notwithstanding).

6. eToro Exchange
WEBSITE: www.etoro.com
COUNTRY: Europe
CURRENCY: GBP, USD
FEES: Daily Fees
AVAILABLE CRYPTOCURRENCIES: Bitcoin, Ethereum, Ripple & 3 more.
eToro is one of the few exchanges that started as an online trading platform before the dawn of cryptocurrency, or rather Bitcoin. Founded in 2007 with the singular goal to make trading accessible to everyone without being tied down by extraneous financial institutions, eToro rose to prominence as one of the most reliable exchanges.
In 2017, the platform added to its existing cryptocurrency offering and expanded the exchange with Ethereum, XRP, Litecoin, as well as other notable currencies. eToro has 16 coins on offer at generally high liquidity, making it a great choice for day trading. They also offer fiat and crypto pairs, as well as crypto and commodity crosses (most notably gold).
The feature that sets eToro apart from the rest is that they offer users the option to copy the strategies of other successful traders. It goes without saying, though, that these traders have to give their consent to being copied first and may also receive certain commissions for agreeing to that. What's more, the platform offers users to start off with a $100,000 demo account where they can give their strategies a shot before committing to more serious trading.

7. Coinbase Exchange
Website: www.coinbase.com
Country: United States
Currency: USD
Fees: Varies
Available Cryptocurrencies: Bitcoin, Ethereum & 28+ other cryptos
Coinbase is yet another US-based crypto exchange that offers high liquidity and is one of the most popular platforms. The available currencies on Coinbase include all the popular ones such as Bitcoin (BTC), Ripple (XRP), Ethereum (ETH), but also less known ones such as 0x (ZRX), Tezos (XTZ), and Stellar (XLM). All in all, there are over 50 coins on offer.
The platform is also available internationally, in 103 countries to be exact, but not all of their services are supported everywhere. Additionally, if you want the whole nine yards in terms of features, you might need to upgrade to Coinbase PRO.
If you do opt for Coinbase PRO, you'll have access to additional resources that will allow you to tailor the exchange's interface to your preferences, while also reaping the benefits of a very user-friendly mobile app, available for both Android and iOS.
Coinbase boasts that they keep "over 98% of cryptocurrency" in offline cold-storage wallets, while the rest are allegedly protected by "industry-leading online security". All in all, Coinbase has never been hacked, at least not at the expense of its users, so we'll give them the benefit of the doubt.

8. Bitstamp Exchange
WEBSITE: bitstamp.net
COUNTRY: Luxembourg
CURRENCY: USD, EUR
FEES:0.5%
AVAILABLE CRYPTOCURRENCIES:Bitcoin, Bitcoin Cash, Ethereum, Litecoin & Ripple
If there's an "old reliable" out there among cryptocurrency exchanges, that would have to be Bitstamp. Founded way back in 2011, the platform didn't come into its own until 2016 when it relocated to Luxembourg and became the first nationally licensed crypto exchange.
We give it its "reliable" qualifier due to their "unmatched order execution", as they'd put it, facilitated by a Nasdaq-sourced engine. Their security measures, consisting of cold storage for over 98% of all assets, paired with their 24/7 global customer care service, are yet another point reinforcing the aforementioned title.
In terms of actual trading though, what Bitstamp offers is, simply put, not for casuals and even less so for casual day traders. Their starting trader fees start at 0.50%, which is double the industry average, while their API and provided interface is aimed towards people who know their stuff. The trading fees may decrease all the way down to 0% at (absurdly) huge trading volumes.

9. OKEx Exchange
WEBSITE: www.okex.com
COUNTRY: Hong Kong
CURRENCY: USD & CNY
FEES:0.15%
AVAILABLE CRYPTOCURRENCIES: 130+ Cryptocurrencies
OKEx is yet another cryptocurrency exchange that has some of the lowest rates on the cryptocurrency market (0.1% and 0.15% maker and taker fees), making it a great option for day traders. Although, these come with a caveat – the user either has to be VIP or has to hold a certain amount of OKB, a utility token issued by the platform.
Other than that upside, OKEx also has decent levels of average liquidity, sitting in the top 20 according to CoinMarketCap. Currently, they have more than 200 cryptocurrencies on offer and over 500 pairs. Apart from spot trading, the platform also has options trading, futures trading, and coin-margined perpetual swaps on offer. Among other things, the variety in derivatives has attracted over 20 million traders from over 200 countries.
The exchange also has 24/7 customer support as well as a very decent trading app that you can get on your PC or on your phone (on Android and iOS), allowing you to trade on the go. Oftentimes, they will also offer exclusive rewards for newbies and rewards of up to $10 worth of BTC.
The only "black spot" on their resume is the legal conundrums they've been in after quite literally being forced to relocate multiple times and then there was this time when they'd frozen withdrawals for five weeks, but they've taken the necessary measures to avoid a repeat.


10. PrimeXBT Exchange
WEBSITE: primexbt.com
COUNTRY: Seychelles
CURRENCY: USD & 10 Others
FEES:0.05%
AVAILABLE CRYPTOCURRENCIES:Bitcoin & 5 Other Cryptocurrencies
PrimeXBT is one of the less acclaimed crypto exchanges due to it being relatively new, but it presents a good alternative nonetheless. They are one of the better-established CFD and futures brokers out there and have decent liquidity levels as they're backed by over 12 external liquidity providers.
Even though PrimeXBT opened up to traders in 2019, they've since brought up their average trading volume up to $545,000,000, which is nothing to scoff at. They currently offer over 50 trading assets, while the leverage they offer on certain pairs is as high as 1,000x. Their trading fees on most pairs sit at about 0.05%, which is incredibly low, while the overnight fees can go higher, but that shouldn't concern you if you're interested in day trading.
The crucial point with most of the newer platforms out there is always security, and PrimeXBT's efforts don't disappoint by any measure. Their resume is also pristine when it comes to hacks or scams as there have been none, at least so far, so we can't fault them in this aspect.
Disclaimer: Digital currencies and cryptocurrencies are volatile and can involve a lot of risk. Their prices and performance is very unpredictable and past performance is no guarantee of future performance. Consult a financial advisor or obtain your own advice independent of this site before relying and acting on the information provided.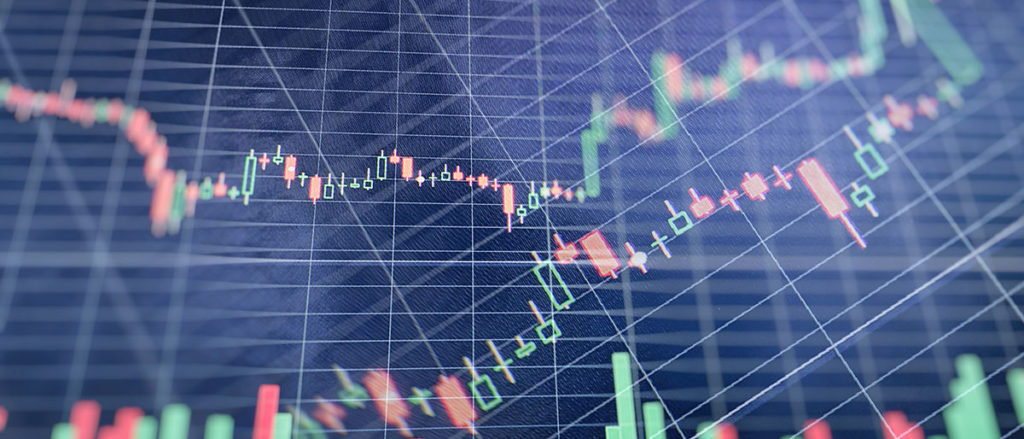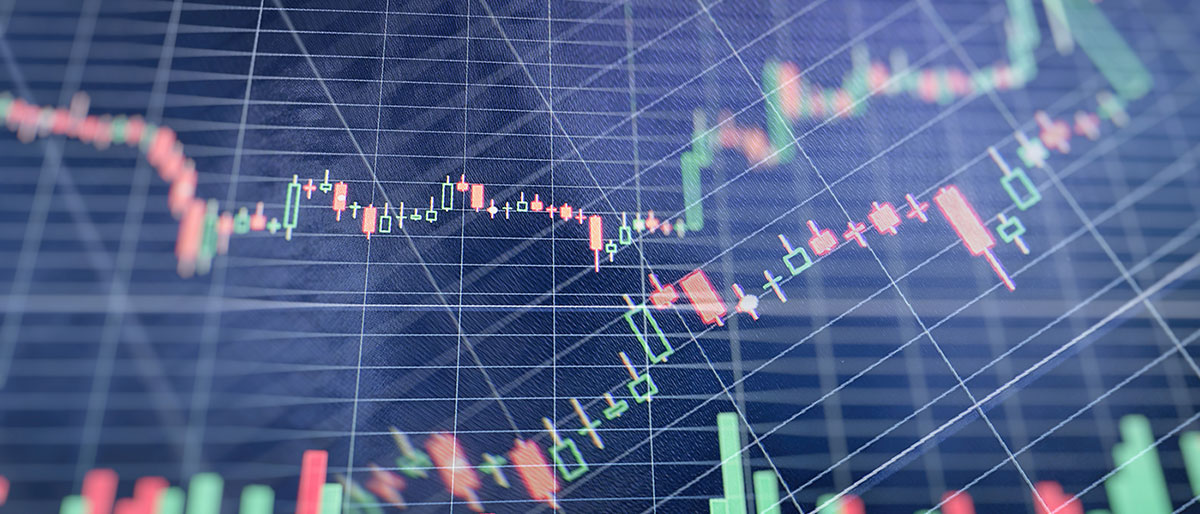 Frequently Asked Questions
Is day trading illegal?
While there's a lot of controversy surrounding day trading due to it oftentimes being talked about as a "get rich quick" practice, it's not illegal by any stretch of the imagination. The SEC themselves have made this clear a long time ago, but while they state that there's nothing wrong with day trading, they do emphasize the potential risks that come with it.
What are the risks of day trading?
Another particular note worth echoing is the particular risks that day traders will encounter. Many day traders will, at first, suffer significant financial setbacks due to the volatile nature of the trades they take part in. As such, you should never trade using assets you can't afford to lose.
That's why many day traders also go for margin trading since then they'd be working with borrowed funds, but it's incredibly risky to do so. The potential for inexperienced traders to get in over their heads is extremely high and the consequences can be dire.
Day trading can also be very stressful and demands undivided attention while looking at computer screens for hours on end, waiting to pounce any time a digital asset changes its course, be that crypto or forex.
How much money do I need to start day trading?
When it comes to day trading cryptocurrency, the amount of money you'd need to start can vary depending on the exchange, or rather the fees, and the digital currency you're trading. For example, in theory, you could start with $10, but the returns, if there are any, will be nigh negligible. Some may start with $100, while others can go much higher.
The requirements according to FINRA regarding pattern day trading (stock) are a good rule of thumb you can get an idea from. They mention a starting point of $25,000 that should be maintained at all times in order to manage the risks that the practice brings. Do note that these regulations are valid only in the United States and your country's rules may be different.
Furthermore, this is not us saying that the aforementioned sum is absolutely necessary to start day trading crypto, but it's there to rather give you an idea of how a regulated market would approach this issue.