Best Crypto Exchange in Canada 2023
Last Updated on July 10, 2023
There are a large number of Cryptocurrency exchanges popping up these days, so which should you be using?
In Canada there are some really great options. When looking for the best Canadian exchanges, consider information such as location, currency, available cryptocurrencies and the fees.
Our rating is based on factors such as ease of use, fees, trading features and support.
Best Crypto Exchanges in Canada
Disclaimer: We may receive a commission for purchases made through the links on our site. However, this does not impact our reviews and comparisons. Learn more about our Affiliate Disclosure.
1. Coinberry: Best for Beginners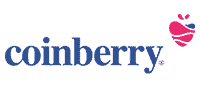 Website: coinberry.com
Country: Canada
Currency: CAD
Fees: 0%
Available Cryptocurrencies: Bitcoin, Ethereum, Litecoin, BCH and XLM
Coinberry is our most recommended Canadian exchange due to it's excellent features and services. The platform supports leading crypto tokens like Bitcoin, Ethereum, Litecoin, Bitcoin Cash, Stellar, and Ripple that you can buy via Interac eTransfers, credit cards, and wire transfers.
What's incredible about this platform is that it charges zero fees on deposits and withdrawals! Yes, that's right. The only fee present on Coinberry is the 0.5% trading fee, which makes it an affordable marketplace for Canadian traders.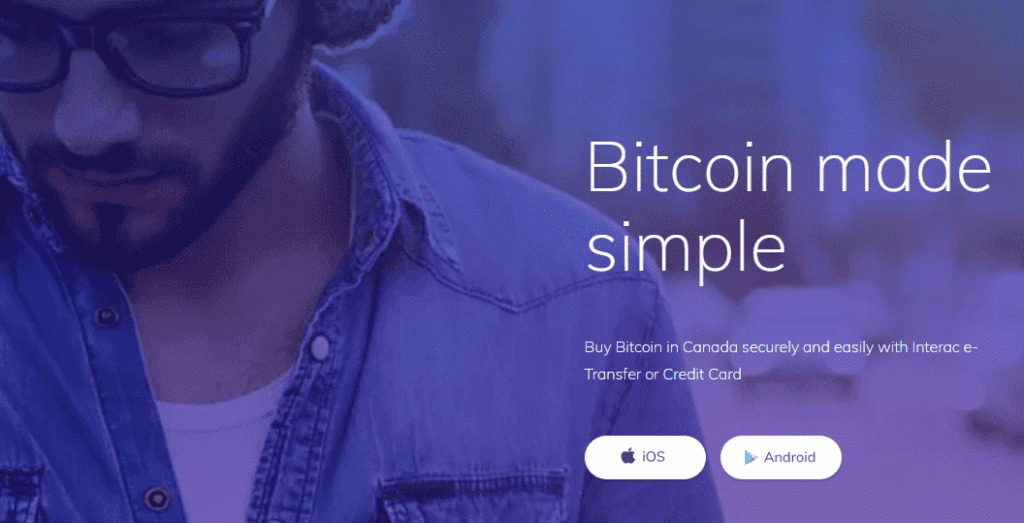 Being a high liquidity brokerage, Coinberry allows placing crypto orders on the market. The platform also launched a payment processing solution called Coinberry Pay for merchants and individuals who decide to accept crypto as payment.
Moreover, Coinberry is one of the few local exchanges that are registered by FINTAC, Canada's main financial regulator, and fully compliant with its regulatory framework and AML policies. Finally, Coinberry offers CDIC insured segregated banking which means that it never mixes company with customer funds.
Pros:
Zero fees for cash deposits and withdrawals
A beginner-friendly interface that enables one-click trades
Lloyd insurance and storage protection by Gemini LLC
Cons:
Narrow selection of supported coins
2. Bitbuy: Best Canadian Exchange


Website: bitbuy.ca
Country: Canada
Currency: CAD
Fees: 0.5%
Available Cryptocurrencies: 17
Bitbuy is a great exchange and one of the longest-standing in Canada, it was also the first regulated crypto marketplace in Canada which is why it gets our 2nd spot. Bitbuy has separate systems for basic traders (Express Trade) and more experienced traders (Pro Trade), making it great for beginners who just want to hop on and purchase some crypto.
Their user interface is excellent, making it very easy to simply buy and sell cryptocurrencies, or if you like, you can go more in-depth and look at market trends and track price movements. Bitbuy offers only the most prominent assets which you can purchase via Interac eTransfer, and Bank Wire in exchange for CAD.

The platform is very transparent with its fees (which you can find in the footer of their site). The fact that they're below the industry-average is yet another reason why people in Canada love it. OTC trading is available as well, and even an API in case you need it.
Aside from the main cryptocurrencies like Bitcoin and Ethereum, Bitbuy also enables Canadians to buy altcoins like Polygon, Solana, Polkadot, Uniswap, Dogecoin, and many more.
Bitbuy is also FINTRAC registered (i.e. fully compliant) and their customer support is top-notch. They now have an app (for iOS and Android) to make trading super easy and convenient.
*And for a limited time only, you can get FREE $40 when you sign up and fund your Bitbuy account with $250+!
Pros:
Instant verification that allows users to start trading immediately
Transparent pricing with a pre-purchase transaction calculator
Fast execution of transactions
Highly responsive customer support
Cons:
3. NDAX: Best exchange with an advanced trading platform

Website: ndax.io
Country: Canada
Currency: CAD
Fees: 0.2%
Available Cryptocurrencies: Bitcoin, Ethereum, Litecoin, and 4 more
The stand out with NDAX is definitely their trading platform, it's fast and just works! So for more serious traders, NDAX is a great choice.
With NDAX, you can trade Bitcoin, Ethereum, Litecoin, Ripple, Bitcoin Cash, EOS, Cardano, Dogecoin, and Stellar. What we love about this platform is that it takes into account traders' needs and feedback. Seeing all the hype around both stablecoins and DeFi tokens, NDAX has recently added support for Tether (USDT) and Chainlink (LINK) so that Canadian traders won't lag behind other traders.
To fund your account, you can use Interac e-transfer, Wire Transfer, or Bank Draft/Certified Cheque. To withdraw money, you can make a crypto transfer, direct bank deposit (EFT), or wire transfer. Card payments are welcome too. NDAX also has a separate OTC trading desk for orders above $40,000.
As for customer support, you can either contact them directly from their website via live chat, send a support ticket via email, or reach for their phone support. Like Coinberry, NDAX is of course registered as a Money Service Business (MSB) with FINTRAC.
Pros:
Cost-effective fee schedule: low trading fees and free deposits
Instant verification and fast deposit processing times
A great choice of multiple order types
Cons:
A withdrawal fee of CAD $25 for cash withdrawals
Too advanced for first-time users
4. Binance: Best for Day Trading

Website: www.binance.com
Country: International
Currency: 50+ Fiat Currencies
Fees: 0.1%
Available Cryptocurrencies: 200+ Cryptocurrencies
Binance is quickly becoming the most used exchange in the world and for good reason. The platform is perfect for experienced users but not recommended for beginner users which is why it's not higher up on our featured list.
Binance has pairings for all of the major cryptocurrencies you would want to trade and a wide range of altcoins as well. As this is something not many Canadian exchanges can offer, we believe traders will find Binance's offers highly attractive. On top of that, the exchange supports most local currencies including CAD.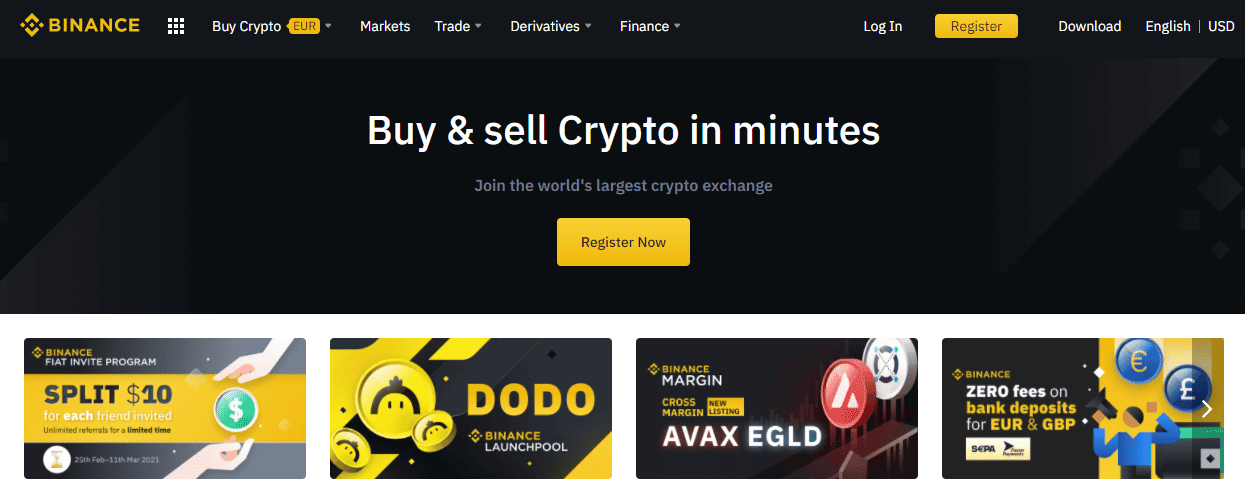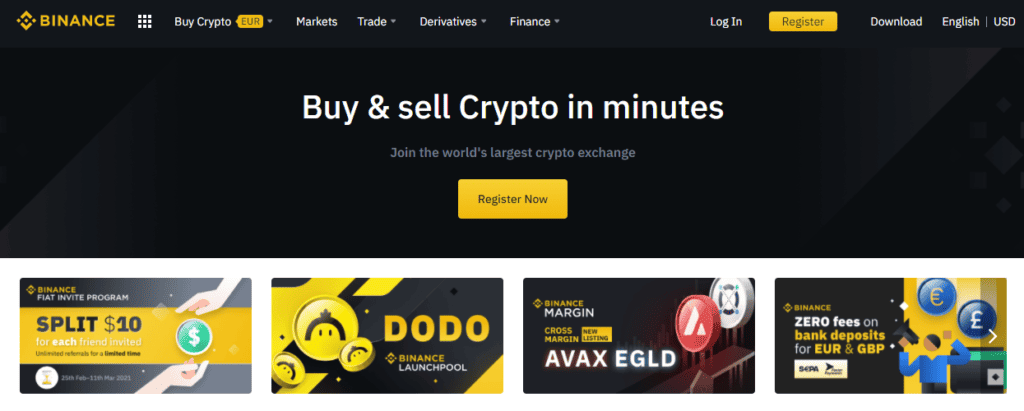 Another advantage of this platform lies in its incredibly low fees. Binance charges a 0.1% flat fee for any kind of transaction and offers a 50% discount for holders of its native token BNB. Isn't that amazing?
When it comes to safety and security, Binance is more than reliable. It has its very own money vault called SAFU (short for Secure Asset Fund for Users) to which it pools money from the trading fees users pay. Lastly, Binance also has a margin trading option available.
Pros:
Largest choice of cryptocurrencies and advanced trading features
A global leader in trading volume
Offers a basic and advanced mode
Cons:
Canadian residents can use only a credit/debit card for CAD-crypto purchases
Its multi-layer structure can be overwhelming for novices
5. Coinsmart

Available Cryptocurrencies: Bitcoin, Ethereum, Ripple & 7 more
Coinsmart is a Canadian crypto exchange that offers a wider selection of cryptocurrencies. They have direct CAD pairs for all major coins and have an OTC desk for larger buys. They also offer a proprietary system called SmartTrade for less experienced crypto users who want an easier way to get coins and jump from one coin to another without complex transactions.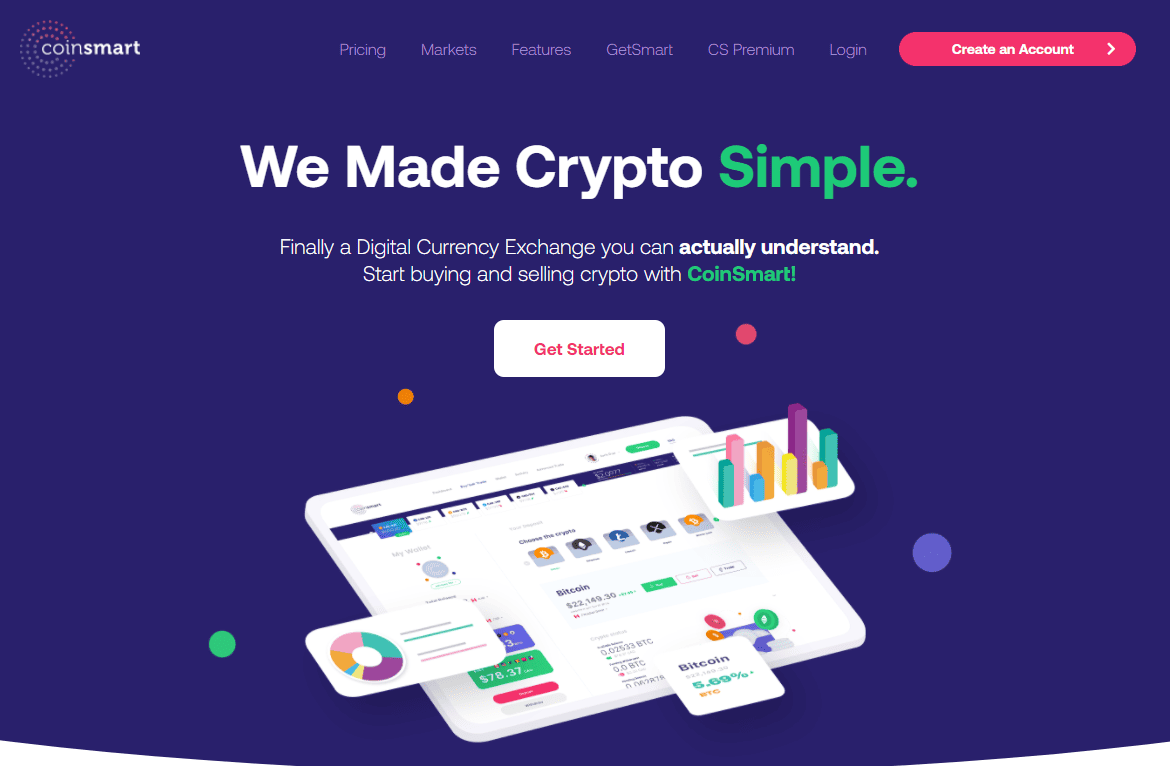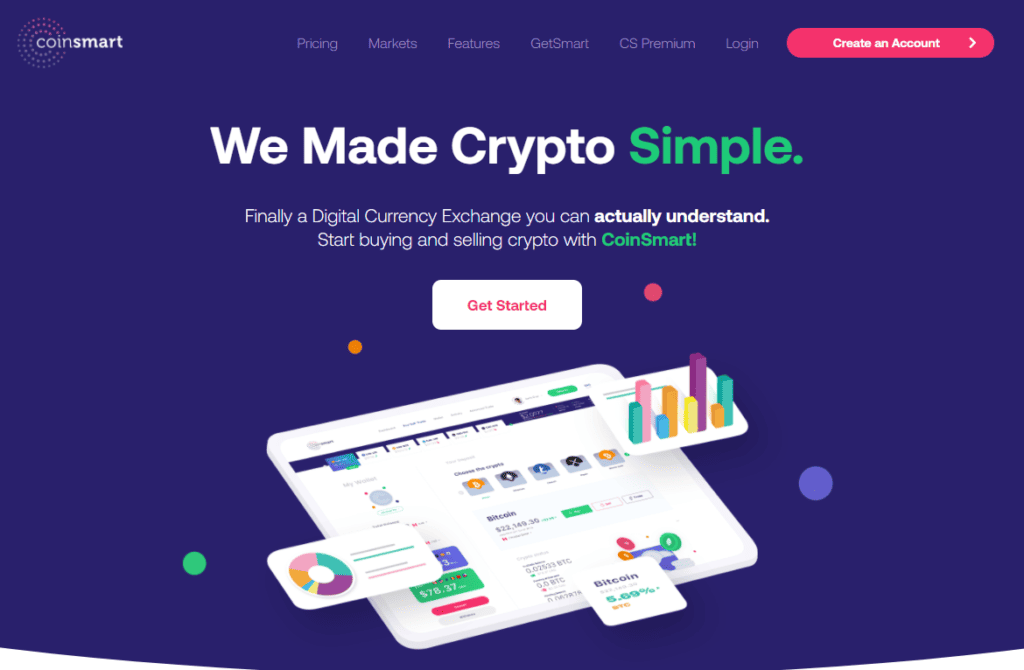 Just like most other exchanges on this list, they're regulated and compliant as an MSB under FINTRAC. Supported payment methods are Interac eTransfer, bank draft, wire transfer, and credit/debit card. There's also same-day funding which is great news for those of you looking to trade instantly.
CoinSmart has a local 24/7 support team that's super responsive and helpful. The exchange puts an effort into making the user experience as seamless as possible and one of the ways to do so is by designing its dashboard to be minimal and user-friendly.
Pros:
Competitive fee schedule
Great customer support and tax assistance
Fully time-efficient experience: fast sign-up, instant verification and single-day deposits
Cons:
Cash withdrawals can take up to 5 business days
Limited amount of supported coins
6. MyBTC
Website: mybtc.ca
Country: Canada
Currency: CAD
Fees: 7.75%
Available Cryptocurrencies: Bitcoin
MyBTC.ca is another Canadian crypto exchange but they currently only offer Bitcoin. One big benefit of MyBTC.ca is that it allows purchasing Bitcoin via Flexepin vouchers, it also supports all the regular ways you would otherwise use to fund your account such as bank transfer, credit/debit card, Interac e-transfer, and cash deposit at Canada Post.
Another major drawback with MyBTC.ca other than the fact that it only offers Bitcoin is the impossibly high fees. While the exchange doesn't charge for deposits or withdrawals, the service fees for different payment methods are blown out of proportion. For example, Interac, card purchases, and Flexepin vouchers incur a 7.75% fee! The cheapest way to buy Bitcoin on MyBTC.ca is via bank wire (4.75%) but the minimum amount is 5,000 CAD.


These fees are considerably higher than those offered by other Canadian exchanges which is why MyBTC is not our favorite. However, the fact that they're locally-based, accessible, and support CAD payments is what got them on our list.
Pros:
Smooth Bitcoin purchases in a few minutes
Transparent fee structure with no hidden fees
Supports Flexepin vouchers
Cons:
Bitcoin is the only supported cryptocurrency
No options for selling or trading Bitcoin
The verification process can take some time
7. Kraken


Website: www.kraken.com
Country: United States
Currency: USD, GBP & EUR
Fees: 0.26%
Available Cryptocurrencies: Bitcoin, Ethereum, Bitcoin Cash & 50+ others
Kraken is a real crypto veteran as it was launched in 2011 and available for trading in 2013. This American exchange is a favorite among traders around the world thanks to its ease-of-use, the decent offer of cryptos and payment methods, great transparency, and high-level security.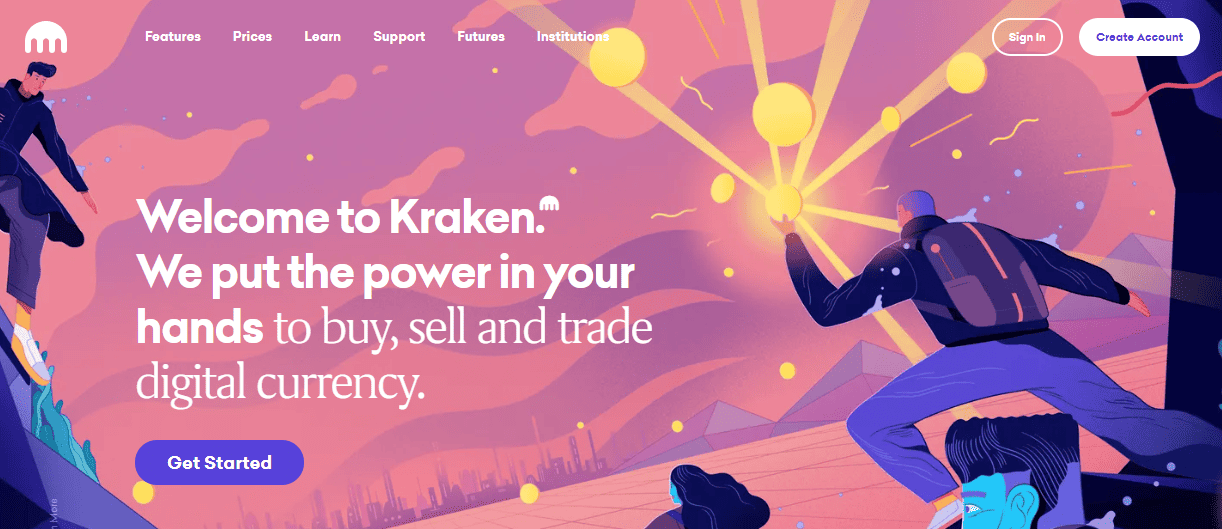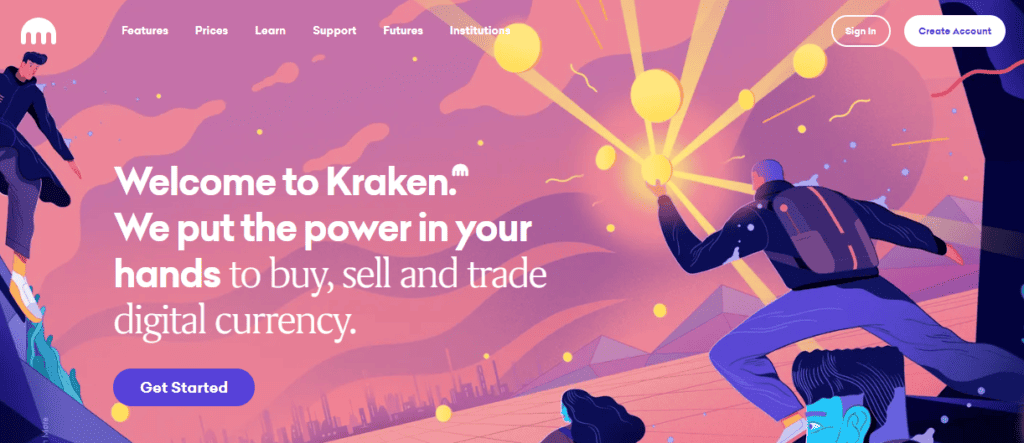 Canadian traders can fund their accounts with CAD, which is another plus for Kraken. You can do that by going to the Funding section on the platform's website. This is where, in our view, Kraken comes at a disadvantage. Although it supports CAD payments, Canadians can't deposit funds via Interac e-transfers, credit/debit cards, or PayPal.
Instead, you need to use either Etana Custody, In-Person cash/debit via Canada Post, or via Credit Union Atlantic (wire), payments that incur higher fees or higher wait times and are all in all impractical for Canadian traders.
On the other hand, Kraken allows margin trading and futures trading. To learn more about the safety measures employed by the platform, check out our post on Kraken's safety features and history.
Pros:
Highest security standards on the overall market
Advanced trading options
Fair, volume-based fee schedule
Cons:
Poorly responsive customer support limited to automated live chat
Very high deposit limits
8. Coinbase

Website: www.coinbase.com
Country: United States
Currency: USD
Fees: 4%
Available Cryptocurrencies: Bitcoin, Ethereum, Bitcoin Cash & Litecoin
For US traders, Coinbase is the number-one cryptocurrency exchange. The platform has a long history and impeccable record with almost no security breaches (only some minor ones that Coinbase solved promptly and successfully).
This platform is actually a brokerage and only supports buying and selling crypto assets. You might see its lack of altcoin support as a letdown but by offering only the most popular cryptos (BTC, ETH, BCH, and LTC), Coinbase makes sure there's always enough liquidity. You can also convert one crypto into another.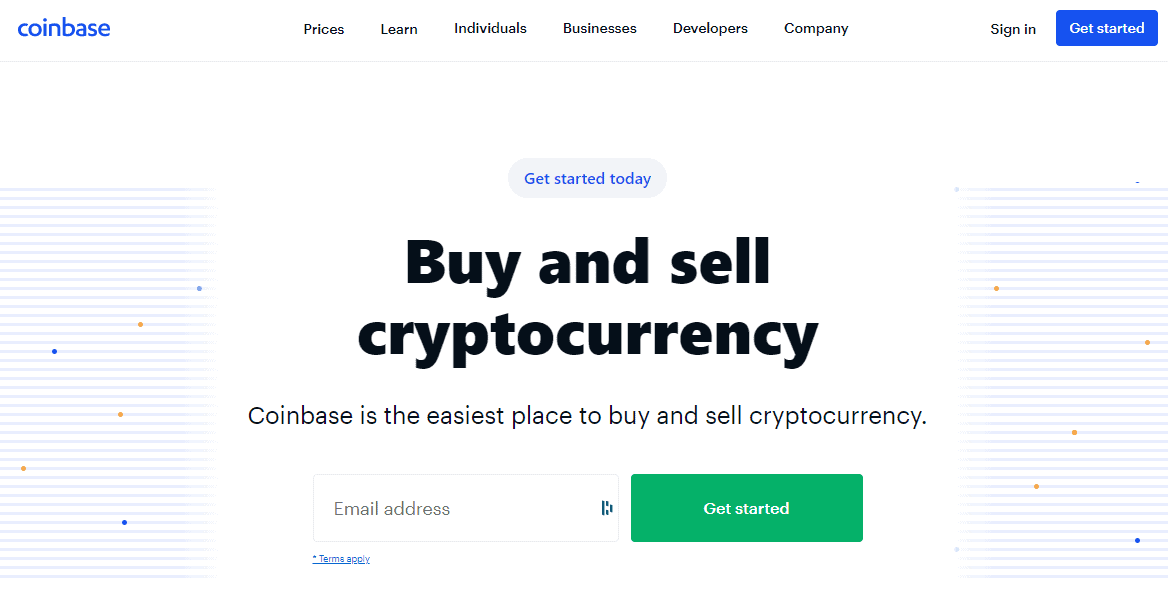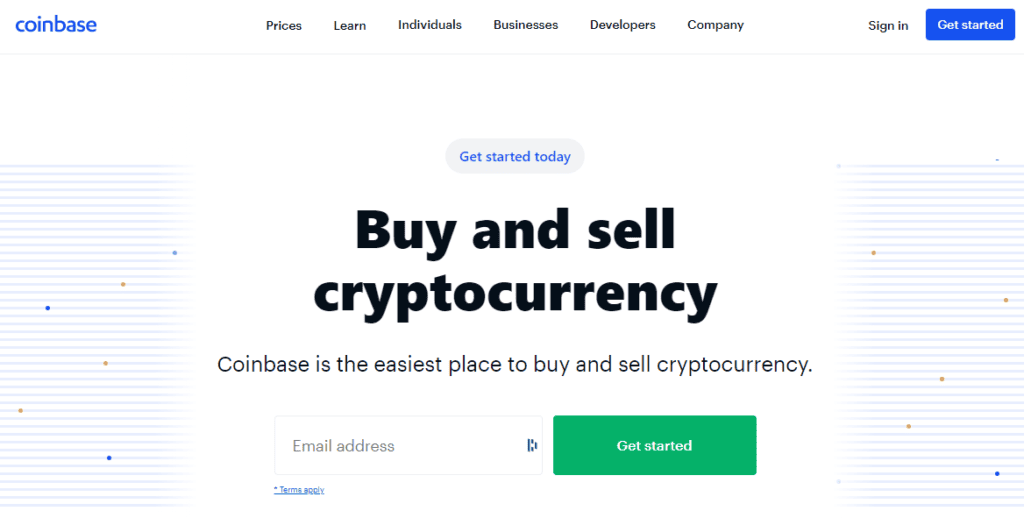 If you like Coinbase but want to trade a variety of crypto assets, you can check out its advanced trading platform, Coinbase Pro, or read our comparison guide to gain insight.
Coinbase has slightly higher trading fees that start around 1.49%, except for card purchases which incur a 3.99% fee per transaction. Canadian traders can only purchase crypto with CAD via debit card (instantaneously!) or sell their cryptos via PayPal.
Even though Coinbase Wallet is secure, as a general rule of thumb, leaving your coins on any foreign exchanges is not recommended. Hardware wallets are popular among traders, so you might want to look into one. If you're interested in how the platform protects users' funds, read our "Is Coinbase Safe" review.
Pros:
Exceptionally intuitive and user-friendly trading platform
Deep liquidity on all supported cryptocurrencies
Highly regulated financial provider
Cons:
High variable fees
A limited number of supported altcoins
9. Shakepay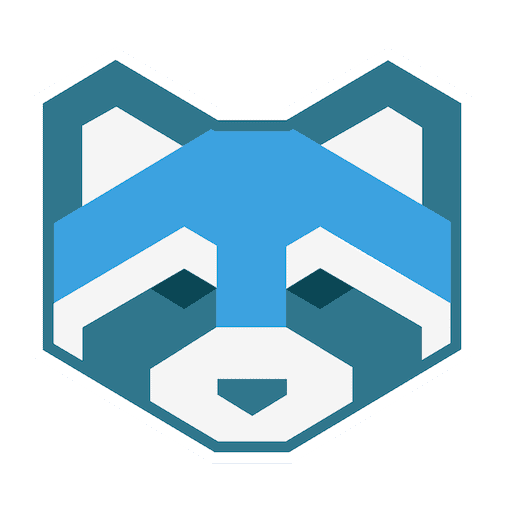 Website: shakepay.co
Country: Canada
Currency: CAD
Fees: 0.75%
Available Cryptocurrencies: Bitcoin, Ethereum
While they're technically not an exchange, their platform (it's just an app really) is one of the easiest and fastest ways to purchase Bitcoin and Ethereum in Canada. The fees are very reasonable and the support team seems to be pretty responsive.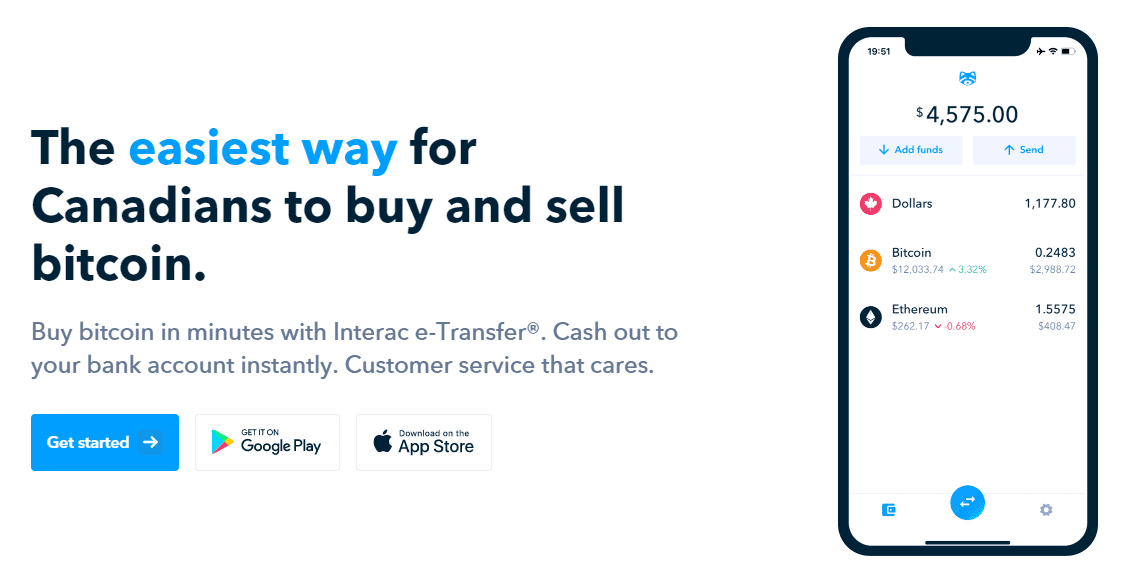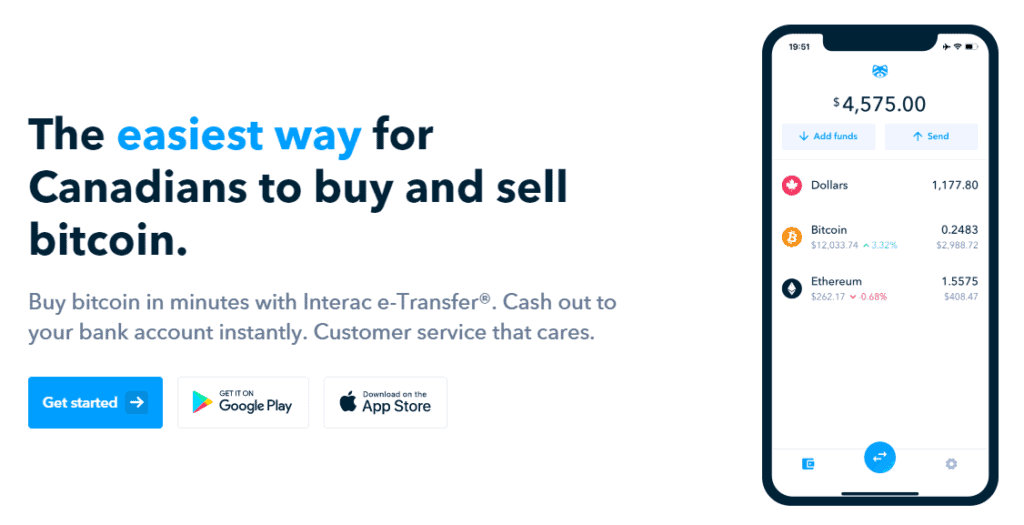 It's the ease of use though that really stands out here. Install the app, sign up, and use either Interac e-Transfer or wire transfer to buy BTC and/or ETH, and that's all there's to it. The processing time of such payments takes around 10 minutes. While Shakepay itself charges no extra fees, it capitalizes on tiny spreads. Moreover, depending on the payment method you choose, your bank might charge you a little extra.
It's handy to buy some quick crypto, but they lack additional coins like Litecoin and Ripple, nor do they have an advanced and more sophisticated trading platform like Bitbuy or NDAX.
Pros:
Fast and seamless sign-up process and account funding
The only Canadian exchange that charges zero fees for withdrawals
Low minimum deposit limit of $5
Cons:
Supports Bitcoin and Ethereum only
Considerably high spreads of 1.2%-2.5%
Lacks more advanced trading features and tools
10. Bittrex

Website: bittrex.com
Country: United States
Currency: USD
Fees: 0.25%
Available Cryptocurrencies: 190+ Coins
Bittrex has a very large range of coins on its platform, which is the main reason why a large number of people use it.
However, the exchange has been criticized in relation to its "pump and dump" nature that allows experienced traders (known as whales) to manipulate the price of small-cap coins by getting novices to buy them. On the other hand, if you are looking for a new or less popular coin there is a high chance that Bittrex has it for trading.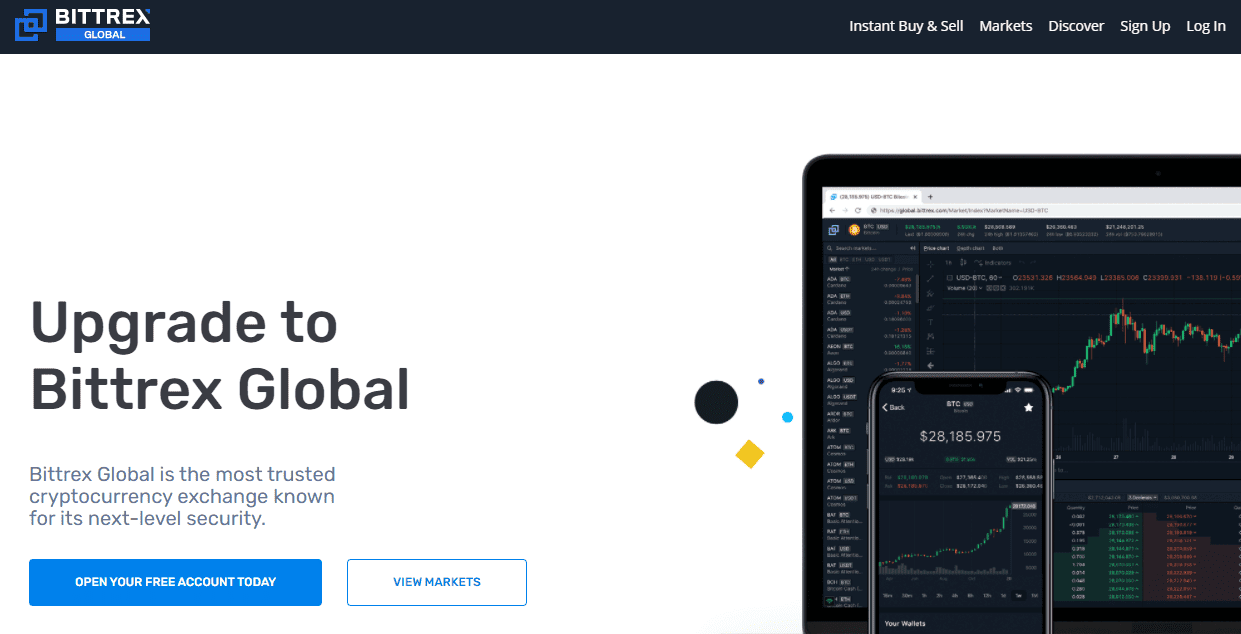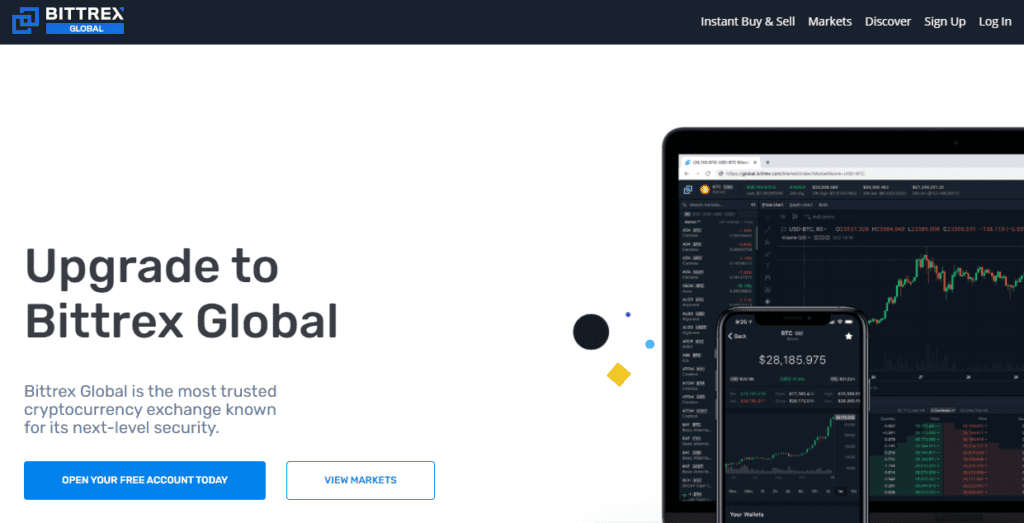 As far as payment methods are concerned, Bittrex accepts fiat deposits via bank transfers, debit cards, SEPA, or wire transfers. Credit cards are not accepted for crypto purchases.
As stated previously, we highly recommend not leaving your coins on global exchanges (check our Bittrex safety rundown on the security of the platform). One big plus about Bittrex is that it uses sophisticated technology such as the Chainalysis Know Your Transaction (KYT) feature to monitor website traffic and detect and curb any suspicious trading patterns.
Pros:
A secure and highly regulated crypto marketplace
Simplified verification process
A large selection of available cryptocurrencies
Cons:
Doesn't accept fiat deposits
Not very fast-responsive customer support
11. Newton


Website: newton.co
Country: Canada
Currency: CAD
Fees: 0.7%%
Available Cryptocurrencies: Bitcoin, Ethereum, Litecoin, Bitcoin Cash & 35 Others
Newton is the newest Canadian cryptocurrency exchange on our list. It was launched in 2018 and it's Toronto-based. The Newton team of experts created this platform to assist other exchanges in the struggle to make cryptocurrency trading more accessible to Canadian traders.
Knowing the importance of security and regulatory compliance, Newton registered with FINTRAC shortly after its launch. Therefore, the platform now complies with AML and CFT regulations and asks customers to verify their identity to be granted trading access. This transparency and compliance has won the hearts of local traders and investors.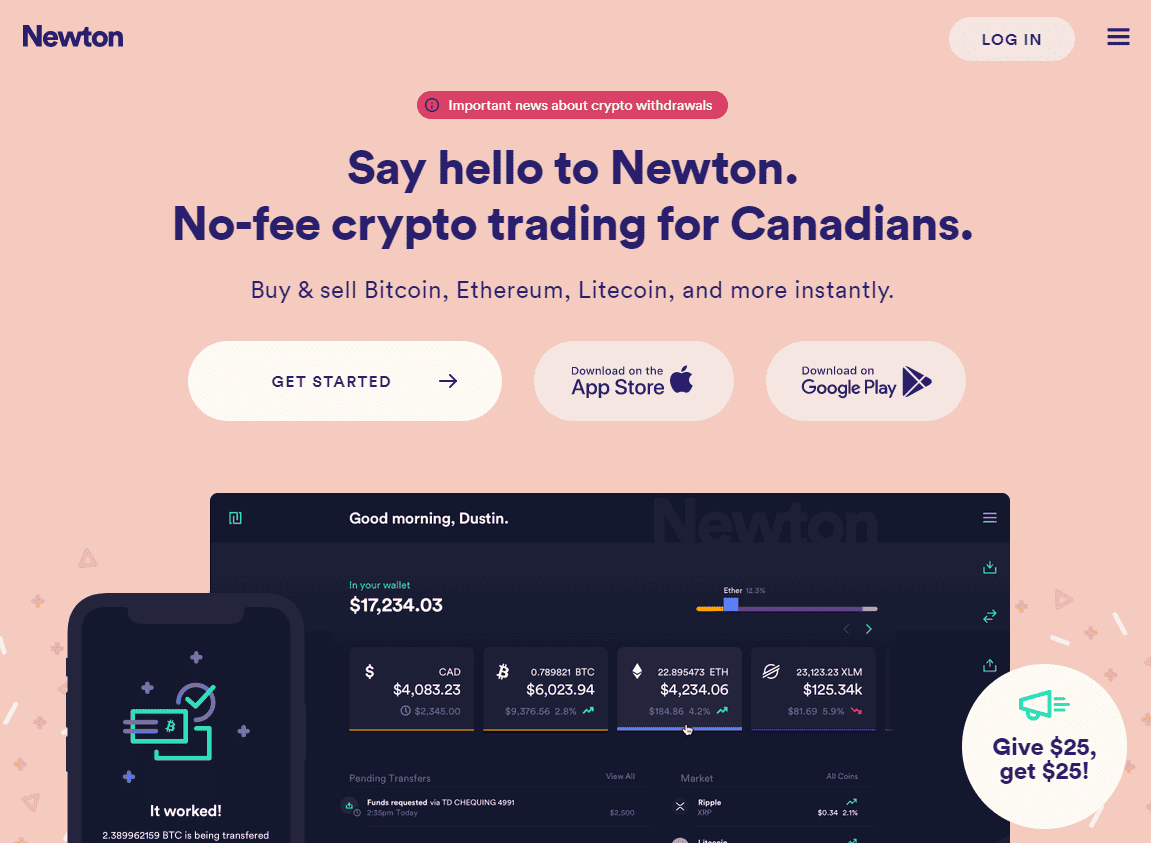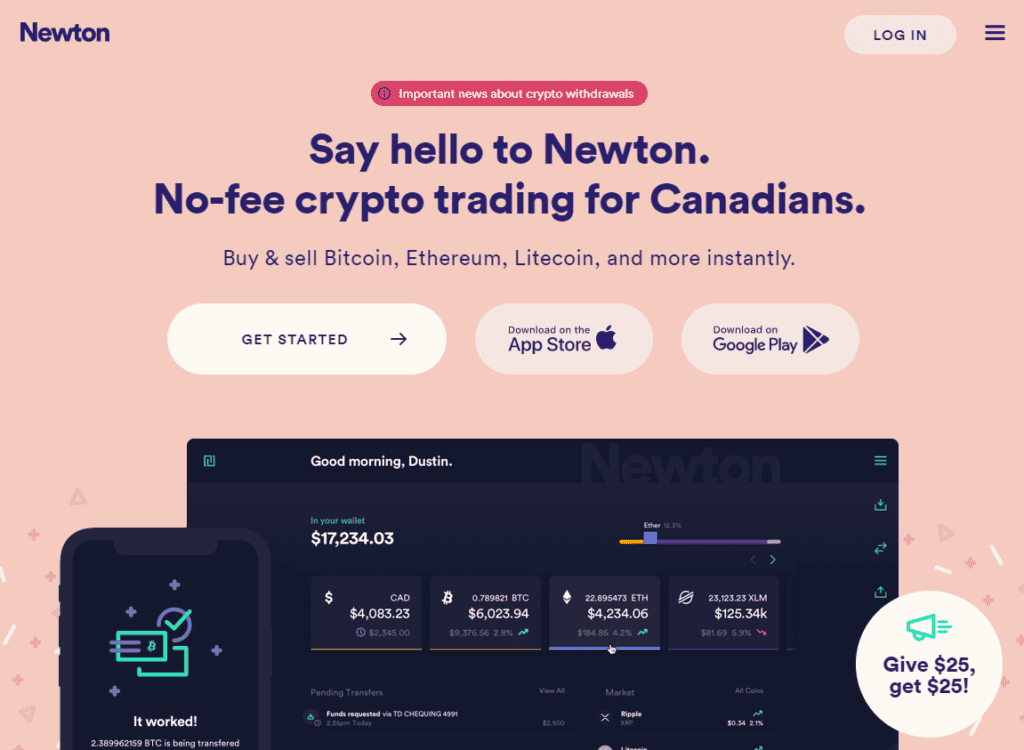 On Newton, you can purchase Bitcoin, Ethereum, Litecoin, Ripple, Monero, Tether, Bitcoin Cash, Stellar Lumens, USD Coin, and QCAD. You can easily buy them with CAD. If you like, you can temporarily store the cryptocurrencies you've bought into Newton's secure digital wallet.
The best thing about this platform is that it has no extra fees! Newton makes profit from the small "bid-ask spread" or the difference between the buying and the selling price. Upon activation, your account has a trading limit of maximum 500 CAD per day that continues to go up as you trade more and more.
Pros:
Favorable fee schedule, the exchange covers 5% of the blockchain fees
Low spreads and sustainable liquidity on both regular and pro versions
Strong security measures in partnership with PLAID
Cons:
A limited selection of supported cryptocurrencies
12. Wealthsimple Crypto

Website: wealthsimple.com
Country: Canada
Currency: CAD
Fees: 1%
Available Cryptocurrencies: 15+
Wealthsimple has been a widely popular robo-advisor and portfolio management brand on the Canadian business scene since 2014. Originally, Wealthsimple was an online brokerage platform for trading ETFs and stocks. Recently, however, the company expanded its scope of trading opportunities by launching Wealthsimple Crypto through the same web interface.
Wealthsimple Crypto allows you to buy and sell 16 cryptocurrencies using CAD in a fast and convenient manner. The platform features easy navigation and you can start trading without a deposit minimum. You can easily transfer funds from other Wealthsimple accounts or deposit them directly through your bank account via EFT (electronic fund transfer). Deposits, as well as withdrawals, are free of charge. However, Wealthsimple Crypto incurs a variable spread fee that ranges from 1.5%-2% per single transaction.
Once you acquire the desired crypto coins, Wealthsimple Crypto doesn't allow transfers to outer crypto wallets. However, it does apply robust security measures for funds protection. Namely, funds of Wealthsimple Crypto are stored by Gemini Custody, regulated by the New York State Department of Financial Services.
Pros:
User-centered and highly secured company
Deposits and withdrawals are free of charge
Great selection of available coins
Cons:
Transfers to third-party wallets aren't allowed
High spread up to 2%
Reviewing the best Canadian crypto exchanges: Why we do it!
Cryptocurrency is quite a complex industry and can be scary for people who are new to the space. Choosing the right place to buy, sell and trade is incredibly important. Our goal is to make the process as easy as possible.
At Crypto Head we do our best to research each exchange and provide our opinions on each, just as we have done for this top list. The last thing we want is for people to trade on an untrustworthy exchange that could be hacked or go bankrupt.