The Best Crypto Trading Bots
Last Updated on October 28, 2020
Crypto trading bots are gaining traction among crypto investors these days, and no wonder! After all, they're helping crypto investors bolster their trading strategy and generate high returns on their crypto investments.
Who wouldn't want to cut down on the time they spend in front of their monitors, carefully eyeing the market, ready to jump at the prospect of any potentially lucrative price movements.
Trading bots generally follow a set of rules and trading strategies chosen and configured by the trader. They track changes in prices, demand, and volume. They can send you trade signals or execute orders automatically.
In our guide, we'll discuss the importance of these crypto bots in more depth, their pros and cons, and review the most sought-for software on the market right now.
Featured On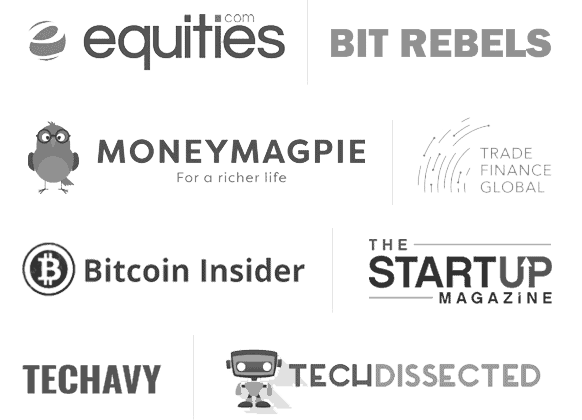 Disclaimer: We may receive a commission for purchases made through the links on our site. However, this does not impact our reviews and comparisons. Learn more about our Affiliate Disclosure.
Best Crypto Trading Bots: Reviews 2022

1. 3commas
Website: 3commas.io
Supported Exchanges: Binance, FTX, Bybit, BitMEX, Deribit, Bittrex, Binance DEX, Binance Jersey, Binance US, Bitfinex, Bitstamp, CEX.io, Coinbase Pro, Gate.io, Exmo, HitBTC, Huobi, Huobi Russia, Kraken, Kucoin, OKEX, Poloniex, and YoBit.
The first type of crypto trading bot is the technical bot that uses various indicators and signals to predict and help you capitalize on the next cryptocurrency market movement. The most popular technical bot is 3commas.
Users can access this cloud-based platform on their computers or smartphones without having to download it. On 3Commas, you can customize the algorithmic trading bots based on your trading strategy – use the long bot for bull markets, the short one for bear markets, or a composite one as a mix of the two.
One of their most attractive features is the Social Copy Trading feature. Aimed primarily at beginners, copy trading gives you insight into the trading strategies of other users, lets you monitor and copy them, and later on extend them to fit your own portfolio.
Moreover, 3Commas is popular for its smart trade feature called Trailing Stop Tool that keeps your position open even if you reach the desired target gain so that you can make a profit if there's a sudden price increase. If the price starts falling, the trailing stop automatically closes your position.
With their take profit and stop-loss orders, you can simultaneously set the selling price point for when you want to make a profit and when you want to stop losses.
Pricing
3Commas offers several packages for purchase. If you're only interested in spot and futures, the Starter package costs $14.50 per month or $174 per year. For more experienced traders the monthly price of the Advanced package is $24.50 or $294 per year.
There's also a Pro Package for $49.50 per month or $594 for the whole year. This package supports margin trading, includes composite bots, Bitmex and Binance Futures bots, and a GRID bot. This package also features a selection of free trading courses.
Novices can try out their paper trading feature during a three-day free trial to familiarize themselves with the bots and plan out their strategy.

2. Cryptohopper
Website: cryptohopper.com
Supported Exchanges: 13 exchanges incl. HitBTC, OKEX, Bitpanda Pro, Kucoin, Bitvavo, Binance, Binance US, Coinbase Pro, Bittrex, Poloniex, Bitfinex, Huobi, and Kraken.
Cryptohopper is another cloud-based crypto trading bot that's used by thousands of traders around the globe.
The platform is suitable for both beginners and seasoned traders. It has a range of advanced trading features such as Backtesting, Trailing Stop-Loss, Stop-Buy, Stop-Short, and Dollar Cost Averaging. It features its own Tutorial Section with extensive educational materials, video courses, and a learning academy to help new users make the most out of crypto trading.
They can customize their own trading strategy with Cryptohopper's Strategy Designer that allows traders to choose out of its list of 30 technical indicators and 90 candlestick patterns. If you want to try their services but don't want to risk losing your funds from the start, you can try the simulated paper-trading feature.
Moreover, Cryptohopper was the first platform to automatize the process of receiving crypto signals, i.e. technical analysts who closely follow the market to spot promising crypto assets and earn money by sharing their predictions with subscribed traders.
Now, when technical analysts or "signalers" working for Cryptohopper send out trade signals, the Hopper bot picks them up and executes a buying/selling order (provided you subscribe to one/some of them first). As a result, traders can spend less time on the Trading Terminal
Pricing
Cryptohopper offers a free Pioneer package for all users that gives you access to 20 positions, manual trading, and portfolio management.
However, if you want to get a real taste of crypto trading with a trading bot, we recommend upgrading to one of these packages:
Explorer Starter Package.
For $19 per month, you get 80 positions, maximum of 2 triggers, maximum of 15 selected coins, one simulated trading bot, and paper trading.
Adventure Medium Package.
For $49 per month, you get 200 positions, 5 triggers, 50 selected coins, one simulated trading bot, exchange arbitrage, and paper trading.
Hero Pro Package.
For $99 per month, you get 500 positions, 10 triggers, 75 selected coins, technical analysis, market arbitrage, and algorithm intelligence (BETA).

3. HaasOnline
Website: haasonline.com
Supported Exchanges: 20+ exchanges incl. Binance, Binance Futures, Binance.us, Bitfinex, BitMEX, Bitpanda Pro, Bitstamp, Bittrex, Cex.io, Coinbase Pro, Deribit, Gemini, HitBTC, Huobi Global, Ionomy, Kraken, Kraken Futures, KuCoin, OKCoin, OKEX, OKEX Futures, and Poloniex.
HaasOnline was launched in 2014 by Stephen de Haas. Unlike many other platforms that avoid revealing the identity of their founders, the HaasOnline team is known for its transparency and active social media presence.
Until 2020, users had to download and install the HaasOnline Trade Server (HTS) and set up an account. This was time-consuming and required some technical background on the part of the user which is why the platform launched its cloud version this year and simplified the whole signing up process.
HaasOnline belongs to the group of market-making bots. What these bots do is they place buy and sell orders in an attempt to score a quick and easy profit for you. For example, if your target crypto asset is trading for $100, the Haasbot will create a $90 buy order and a $110 sell order. In case one of the orders gets executed, you'll earn $10.
Similarly to 3Commas and CryptoHopper, HaasOnline also offers copy trading and the option to subscribe to technical analysts' signals. It has advanced Backtesting that makes it possible to go 56 weeks back to track the accuracy of some trading strategies.
Pricing
On HaasOnline, you can subscribe to a 3-month, 6-month, or 12-month trading plan and choose between a Beginner, Simple, or Advanced account. Unlike other platforms, HaasOnline only accepts BTC payments.
The Beginner Plan costs 0.073 BTC per year. You get 10 trading bots, access to 11 insurances, 10 safeties, over 20 indicators, restricted core features, chat and ticket support, and a $100 VPS credit.
The Simple Plan costs 0.127 BTC annually with 20 trading bots, access to 13 insurances, 20 safeties, over 40 indicators, unlimited trades, no fees, restricted core features, chat and ticket support, a $100 VPS credit, and a visual editor.
Finally, the Advanced Plan costs 0.208 BTC per year offering unrestricted trading bots, insurances, safeties, indicators, and core features, unlimited trades, zero fees, chat and ticket support, a $100 VPS credit, and a visual editor.

4. Shrimpy
Website: shrimpy.io
Supported Exchanges: Binance, Binance US, Bittrex, KuCoin, Coinbase Pro, Poloniex, Kraken, Bibox, Gemini, Huobi, HitBTC, BitMar, Bitstamp, OKEX, and Bitfinex.
Shrimpy was founded in 2018 by Matthew Wesly and Michael McCarty whose vision was to create a platform that would encourage more people to join the crypto market by allowing them to make crypto trades easily and effectively.
Shrimpy became famous for its automated trading tools and interface and the immediate support it got for leading crypto exchanges. However, what really sets this platform apart is the Portfolio Auto-Rebalancing Tool. Although this tool is frequently used in the stock market, Shrimpy was the first to introduce it to the crypto market.
Instead, they can realign and specify the weightings of each crypto asset's value from their portfolio. The Shrimpy trading bot would periodically buy or sell these assets to maintain the desired asset levels, i.e. automatically rebalance them. This is a great strategy to capitalize on sudden crypto rallies. Thanks to the effectiveness of this tool, users no longer have to rely on the buy and hold strategy.
Shrimpy has two main portfolio rebalancing types: time (periodic) and threshold rebalancing. If you choose the first one, Shrimpy will rebalance your portfolio daily, weekly, or monthly depending on your preference to achieve your desired crypto weightings. Threshold rebalancing means that when one of your cryptos deviates from the desired percentage by a predetermined amount (e.g. 10%), Shrimpy will get you back on track and rebalance your portfolio.
To explore the potential of your strategy, you can use their Backtesting services. You can emulate the strategies of other traders with their Social services or simply observe them with Shrimpy's Insights.
Pricing
Shrimpy offers a monthly membership for its services. The Hodler account is free but this subscription allows you to create a portfolio, monitor and track your performance, and link the portfolio to support exchanges.
The Professional Account costs $19 per month or $13 if you subscribe for one year. Upgrading to a Professional Account really pays off because you're allowed to use all trading tools and services including portfolio management and tracking, index builder, rebalancing, backtesting, and social features, and advanced account setting (IP whitelisting).
There's also Enterprise Pricing for businesses and crypto companies looking for more customization on Shrimpy's services. You just need to contact their team to agree on the terms and conditions.
HodlBot is a cloud-based trading bot that belongs to the group of portfolio automation bots. These bots help traders automate some of the most tedious and repetitive tasks that they would otherwise have to do themselves.
The traders earn some extra time on their hands while HodlBot manages their portfolio the way they want. Typically what these bots do is they by and sell assets to keep the same percentage of crypto in your portfolio. Traders either preset the bots or they're designed to follow and react to market changes.
The best feature on HodlBot is the crypto market index that consists of the top 20 coins by square market root. So, whenever there are price fluctuations, HodlBot analyzes the coins' performance and maintains your portfolio balance by selling out-performing coins.
The trading bot itself has a limited offer of preset strategies for portfolio management designed to match the most prominent crypto assets at the moment:
HODL10
HODL20
HODL30
Kraken10
The number next to each strategy denotes the number of cryptocurrencies. If you choose the HODL10 strategy, for instance, it would mean that the trading bot would only focus on the top ten digital currencies, i.e. buy and sell those assets. Kraken10 looks at the top ten currencies on the exchange.
However, traders have the option to diversify the portfolio on their own and choose the currencies they want to hold onto.
Pricing
HodlBot allows you to try their services for free during a 7-day trial. If you want to continue using the platform, you'll be charged based on the volume of your portfolio.
The regular subscription costs $10 per month but if the account falls under $500, the user can still use HodlBot for free. The subscription renews automatically so don't forget to cancel on time if you wish to unsubscribe.
You can also subscribe for a fixed time, i.e. either 3 months or one year. A 3-month subscription costs $27, while the annual one is $96 (there are discounts on both).

6. Pionex
Website: pionex.com
Supported Exchanges: Pionex is an exchange that comes with incredibly diverse in-built crypto trading bots.
Another automated bot, Pionex is actually a crypto exchange that offers nine different trading bots to its users. Pionex makes the trading experience seamless and intuitive, perfect for those of you interested to try out trading bots but scared away by its complexity.
The platform offers the following bots:
GRID Bot (Grid Trading Bot). 
Pionex was the first platform to introduce the Grid bot to the crypto space, and it was immediately adopted by most platforms including 3Commas. The main function of this popular bot is to track price fluctuations and automatically buy low and sell high within your pre-adjusted range 24/7.
Infinity Grids Bot.
The Infinity Grid Bot is a type of Grid bot that doesn't have an upper limit which allows you to make the most out of sudden price surges.
Leveraged Grid Bot.
This bot is only for experienced traders who've already tried the regular Grid bot but want to upgrade it with up to 3x leverage. The Leveraged Grid Bot relies on the lending market and helps traders make crypto-loans to earn higher returns.
Margin Grid Bot.
The only difference between Margin and Leveraged Grid Bot is that the Margin one locks up your funds as collateral. You can also go long or short with this bot.
Reverse Grid Bot.
The Reverse Grid Bot helps you buy large quantities of your target asset when the price goes down. This bot doesn't have a shorting feature.
Leveraged Reverse Grid Bot.
A combination of the Reverse and the Leverage Grid Bot.
DCA (Dollar-Cost Averaging) Bot.
Dollar-Cost Averaging can come quite handy when you're trading on the crypto market. Rather than doing it manually, the DCA bot buys the same dollar amount of investment at a determined interval.
Trailing Take Profit Bot.
Trailing Take Profit is another popular crypto trading strategy that helps you sell close to the highest asset price.
TWAP Bot.
The TWAP is a strategy primarily used by "whales" to execute a large order as multiple smaller orders without disrupting the market.
Pricing
Pionex is the first crypto exchanges to aggregate liquidity from two international exchanges Binance and Huobi Global. Pionex is able to aggregate around 50-60% of the orders from these two platforms, and as a market maker, enjoys very low fees on Binance and Huobi.
Therefore, you can use Pionex's trading bots without paying for a monthly subscription. You're only charged a fixed 0.05% fee per trade, regardless of whether you're a maker or a taker. As a result of the deal it has with Binance and Huobi, Pionex offers one of the lowest fees in the crypto industry.

7. Bitsgap
Website: bitsgap.com
Supported Exchanges: Binance, Bitfinex, Bitstamp, Bittrex, Bithump, Bibox, BigOne, Bit-Z, Coinbene, Coinex, OKEX, Huobi, HitBTC, Kucoin, Exmo, Kraken, CEX.IO, LBANK, Livecoin, Poloniex, Gemini, Gate.io, Liquid, Yobit, and DDEX BIGone.
Bitsgap is yet another automated trading bot founded in 2018 and used by novices and experts from around the world.
Using Bitsgap's integrated interface, users have access to over 10,000 trading pairs from over 20 different exchanges on one dashboard without having to log into their separate exchange accounts.
Bitsgap is another bot platform that included Pionex's GRID bot in order to help users make the highest profits. You just link the exchange accounts you're using and then let the crypto bot automatically make Buy and Sell orders when there are price fluctuations. You can try the bot in Demo mode or run backtesting to select some predefined strategies that worked well in the past.
Pricing
One of the best things about Bitsgap is that you can use it free of charge for two weeks (no credit card required!). This gives you plenty of time to familiarize yourself with the platform's main features before you decide whether to purchase a package or not.
If you feel like it has what you're looking for, there are three pricing tiers you can choose from Basic, Advanced, or Pro.
The Basic package costs $19 per month and gives you access to all standard features, an unlimited number of exchanges, a $25,000 monthly trading limit, two active trading bots, trading signals, managing your portfolio, extended order types, and demo trading.
The Advanced package costs $44 per month and offers customers access to all standard features as well, an unlimited number of exchanges, a $100,000 monthly trading limit, five active trading bots, and arbitrage. Again, you get to use trading signals, manage your portfolio, make extended order types, and try demo trading.
Finally, the Pro package incurs a $99 monthly fee but on top of the regular features, gives you an unlimited monthly trading limit, up to 15 trading bots, arbitrage, and priority support.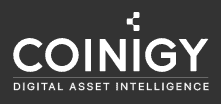 8. Coinigy
Website: coinigy.com
Supported Exchanges: Binance, Binance Futures, Binance US, Bitfinex, BitFlyer, Bithumb, BitMEX, Bittrex, Bitstamp, Bleutrade, BTC Markets, CEX.io, Coinbase Prime, Coinbase Pro, Coincheck, Coinmate, Coinsbank, Coinone, Deribit, Exmo, Gemini, HitBTC, Huobi Pro, Indodax, ItBit, Korbit, Kraken, Kucoin, LakeBTC, Livecoin, MercadoBitcoin, OKCoin Futures, OKEX, Paymium, Poloniex, The Rock, TradeOgre, Vaultoro, and Yobit.
Coinigy is a multipurpose web-based platform founded in 2014 and headquartered in Milwaukee, Wisconsin. Coinigy allows users to link their crypto exchange and crypto wallets accounts and access them from one single interface.
The setup and configuration process has a slight learning curve to it. Once you pass this step, the trading process occurs more smoothly. Its charting interface beats even TradingView because Coinigy supports more crypto exchanges, thousands of cryptocurrency trading pairs, and has over 70 technical indicators.
The most popular feature on Conigy that sets this trading bot apart from other bots is the ArbMatrix feature. ArbMatrix helps you spot arbitrage opportunities on crypto exchanges where you already have an account and are linked to Coinigy so that you can profit from the price differences between these crypto exchanges. However, you should still have in mind the trading fees that are usually not reflected in the stated asset price.
Some other great Coinigy features are the Bitcoin Chart Scanner and the Social Scanner that detects social mentions on your target crypto assets.
Pricing
Coinigy offers three types of membership. First, there's the Free Account, i.e. a 30-day Coinigy trial that gives you access to most of the platform's features, such as automatic portfolio monitoring, high-definition charting, over 75 technical indicators, security features, and email support. It's a great way to test the crypto waters.
The Pro Trader costs $18.66 per month (when purchased annually).21.95-per month. With unlimited API accounts and chart layouts, advanced order types, and access to some Premium features like ArbMatrix and unlimited session length.
The API Developer Pro costs $99.95 per month and comes with Coinigy Cryptofeed and Enterprise API Access and priority customer support in addition to all the Pro Trader features.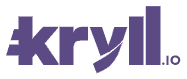 9. Kryll.io
Website: kryll.io
Supported Exchanges: Binance, Binance.us, Bitstamp, Bittrex, HitBTC, Kraken, KuCoin, and Liquid. Their official website claims that new exchanges are added regularly.

Kryll.io is an automated trading software available since 2018. It was launched after its successful ICO that earned the project $3.8 million and has so far won thousands of traders with its transparency, customization, and functionality.
Kryll is created around the WYSIWYT (What You See Is What You Trade) concept which essentially means that the technology is designed as simple as possible to give you complete control over your trading strategies so that you maximize your returns.
The best thing about Kryll is definitely the drag and drop trading strategy editor which allows customers to build their own strategies graphically. This is done by picking up functional strategy blocks. Kryll's backtesting, social trading, TradeView integration, technical indicators, etc, can be used to help you with the building process.
If you feel like you're onto something really effective, i.e. a strategy that other traders could benefit from, Kryll lets you publish and sell your strategy to the rest of the Kryll community and earn commission in their native token KRL, every time a trader utilizes it.
Those who don't feel knowledgable enough to create their own strategy can simply rent one from Kryll's Marketplace.
Pricing
There's no standard paid subscription for those who want to use Kryll.io. Instead, the platform charges you with transaction fees per trade which means you only pay for the time you use the services. The accepted payment is Kryll's native token, KRL.
If you already hold KRL tokens in your account, you can use them to reduce your fees. For example, if you hold zero KRL tokens then you get no discount and only 10 simultaneous bots. If you hold 5,000+ KRL you get a 15% fee discount and 20 bots. For 20,000+ KRL you get 35% and 30 bots, 50,000+ KRL give you 50% discount and 40 bots, with 10,000+ KRL you earn a 75% discount and 50 bots, and finally, 200,000+KRL give you the ultimate 95% fee discount and up to 60 simultaneous bots.
Moreover, if you're using the crypto exchange Binance, its partnership with Kryll can give you up to 20% discount on your Binance trading fees.

10. Quadency
Website: quadency.com
Supported Exchanges: Binance, Binance US, Bitfinex, Bittrex, Kraken, KuCoin, Liquid, OKEX, Coinbase Pro, Gemini, HitBTC, and Poloniex. If you're using Binance, Kraken, or Liquid, you can upgrade to a Pro account for free.


"We are on a mission to make crypto investing approachable to everyone" claims Quadency, a professional crypto trading platform that caters to novices and institutional investors alike.
Quadency has similar features to the rest of the platforms we've discussed so far. You can choose from the automated trading bots that will help you increase your investments with as much as 10 pre-built strategies and algorithms like Grid Trader, Market Maker, Market Maker Plus, MACD, Bollinger Bands, and Multi-level RSI to name just a few.
Some platforms offer social trading while Quadency has its own Smart Suggest feature powered by its Hyper-Parameter Optimization engine available for the following bots: Bollinger Bands, Multi-level RSI v2, Mean Reversion v2, and MACD v2.
This technology uses can simultaneously process thousands of backtests per day for different bots using different parameter combinations to find the most profitable ones and polish them even more.
Pricing
If you're a beginner or want to make passive income with digital assets, you can try Quadency's Hodler account for free. With this plan you get access to unlimited exchange accounts, wallets and cold storage tracking, performance analytics (aggregated and account-level statistics), an advanced trading terminal with integrated TradingView charts, and a monthly trading limit of $10,000. Moreover, you can perform up to 10 backtests per day, access to one bot at a time, and only email support.
For active traders and personal portfolio managers, we recommend the Pro account for $49 per month. In addition to the features mentioned above, you have a monthly trading limit of $100,000, access to custom terminal layout, the option to save your chart drawings and indicators, run up to 100 backtests per day, and access 10 bots simultaneously.
Professional portfolio managers can contact Quadency to purchase an Institutional account to get unlimited trading access, a number of backtests, and simultaneous bots. These accounts also have priority support.

11. Gunbot
Website: gunbot.shop
Supported Exchanges: 100+ exchanges incl. KuCoin, Binance, Binance US, Kraken, Bittrex, Bitfinex, Bitmex, HitBTC, Robinhood, CEX.io, Coinbase Pro, Poloniex, Huobi, TradingView.


Gunbot isn't cloud-based so you need to install the crypto trading bot either on your personal computer or on a VPS (Virtual Private Server), i.e. a remote computer with even better connection resulting in faster and more cost-effective trades. The configuration process isn't too complicated but it still requires some knowledge and experience in basic coding.
Gunbot's community is known for its members' solidarity in fixing bugs and other issues, improving the bots' performance, and contributing to the development of the network.
On Gunbot you can either create your own trading strategy or enjoy some of the numerous strategies on offer. The list includes Step Gain, Gain, Ping Pong, and Bollinger Bands among others. Bollinger Bands seems to be the most popular and lucrative strategy according to traders.
The Gunbot crypto trading bot also has a Lite version with a smaller selection of trading features that still gives you a glimpse of what it would be like to use the fully-fledged version.
Another characteristic feature of Gunbot is its token-based licensing system. The platform has a native token called Gunthy, an ERC-20 tradeable token created by the Gunbot community. Those customers who own this token can instantly become Gunbot License owners.
Pricing
Gunbot offers a couple of price packages based on your trading needs:
Gunbot – Starter edition.
This package costs 0.02 BTC and gives you access to one exchange, 3 trading strategies (Emotionless, BBTA, and Gain), unlimited trading pairs, support via telegram group, 200 Gunthy tokens, and chat & email support.
Gunbot – Standard edition.
The Standard package costs 0.05 BTC and includes all Starter features plus access to all trading strategies, Cryptosight, 500 Gunthy tokens, technical indicators, additional trailing, margin trading, reversal trading, DCA, and AutoConfig.
GunBot – Pro edition.
The Pro package has a discount at the moment and costs 0.075 BTC. It gives you access to trade on three exchanges simultaneously, 750 Gunthy tokens, and a backtesting add-on on top of the Standard package features.
GunBot – Ultimate edition.
Finally, the Ultimate package costs 0.125 BTC on discount and you get to trade on five exchanges concurrently, earn 1250 Gunthy tokens, and use the TradingView add-on.
You can also pay in Ethereum, Litecoin, or Dash.
12. Zenbot
Website: github link
Supported Exchanges: Binance, Bitfinex, Bitstamp, Bittrex, CEX.IO, GDAX, Gemini, HitBTC, Quadriga, Coinbase Pro, Kraken, Poloniex, and TheRockTrading.


Zenbot is one of the few open-source Bitcoin trading bots on the crypto market that can be run on your computer or hosted on the cloud. Zenbot is one of the rare bots that both supports an extensive list of crypto assets and high-frequency trading.
However, Zenbot is definitely not suitable for beginners. You need to be a little tech-savvy to use this bot because it's completely command-based and can be run on platforms like Node.js or MongoDB, as well as the exchanges it supports.
Using Zenbot's all-in-one-bot framework, users can customize their bot to fit their trading or investment plan. It supports JavaScript so experienced developers can create some complex bots too. There's a built-in simulator for backtesting existing strategies.
The main disadvantage of Zenbot is the lack of more consistent updates.
Pricing
Zenbot is free and open-sourced for everyone to download and use it. The code can easily be downloaded from Github and used without limits for non-commercial purposes. If you're interested in using it for commercial purposes, you can contact the Zenbot team.
You don't need to spend any time downloading Zignaly, using a server, or worrying about updates. This trading bot is an online software founded in 2018 by David Coronado and Bartolome Bordallo in Madrid, Spain that runs on the cloud and allows traders to link to their crypto exchange accounts via API and place their orders automatically.
Instead of risking real money from the start, Zignaly gives you the option to try out their services via paper trading. Not only does it prevent you from losing money, but this feature is also a great starting point if you want to better understand the market before joining in for good.
There's also copy trading support, trailing stop losses, and a full crypto terminal to keep track of the current market conditions. But the best thing about Zignaly is its crypto signal integration.
Why would users trade with crypto signal providers? Instead of spending extra time carefully waiting for the next market movement, these services will send you signals, i.e. trade alerts when your target assets approach a good buy or sell price. The predictions are based on other advanced traders' analysis or trading bots analysis.
On Zignaly, you have access to many popular and reputable buy/sell signals providers including Mining Hamster Signals, Crypto Base Scanner, Intelligent trading Foundation, Altcoin Ninjas, Palm Beach Signals, Crypto Quality Signals, etc.
Zignaly has no coin limitations for this service, accepts multi-targets from signals, DCA-based rebuy strategies, and allows trading with TradingView signals.
Pricing
During the Beta period, Zignaly had a monthly subscription of $15.99 for anyone who wanted to use its features.
However, in April 2020, Zignaly became part of the Binance Broker Program and has released the ZIgnaly Exchange powered by Binance. Binance provides liquidity, markets, and stores and secures customers' funds.
As a result, Zignaly has lifted the membership fee and has made all its features including unlimited exchange accounts, trading pairs, positions, and priority support free for everyone to use them.
Disclaimer: Digital currencies and cryptocurrencies are volatile and can involve a lot of risk. Their prices and performance is very unpredictable and past performance is no guarantee of future performance. Consult a financial advisor or obtain your own advice independent of this site before relying and acting on the information provided.
Why Are Crypto Trading Bots Useful?
You'll often hear the saying "the market never sleeps" and this is especially true of the cryptocurrency market. As an investor, it can get really exhausting having to watch over the market 24/7 in order to make a profit or prevent potential losses on these risky digital assets.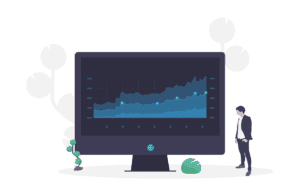 Many crypto traders can remember the amazing feeling of waking up in the morning and finding out their portfolio has generated high returns on their investments. On the other hand, many can relate to the disappointment of waking up to a bullish market that resulted in a heavy loss.
Crypto trading bots can alleviate a great deal of the anxiety that crypto investors are facing on a daily basis. Using a predesigned strategy aligned to your risk appetite, these bots observe the market movements, execute trades for you, and help you capitalize at the right moment.
They're great for beginners, for passive income traders, and for experienced investors who need these bots to take some of the burdens off their shoulders.
How Do You Choose the Best Trading Bot?
Reliability
The most important quality of a crypto trading bot is reliability. You need to be sure that your trading bot won't go offline and leave you in the lurch. After all, that's why you've purchased this software in the first place. But how can you be sure you can rely on its performance? To find out whether a trading bot is reliable or not you should do your research and read articles and user reviews to learn about their experiences and level of satisfaction.
Security
Security is another number-one priority when searching for the right crypto trading bot. The bot takes care of and manages your finances and has access to personal details and sensitive data. Usually, these bots are cloud-based which means you don't have to download them but simply visit their web platform. Before you subscribe to a bot, check the security measures of the platform (e.g. verification methods, API keys, cold storage, etc), its licenses, and legitimacy.
Profitability
Profitability definitely plays a role in your choice of trading bots but you also need to be realistic about your expectations. Higher returns come from taking bigger risks but so do great losses. You can't expect an algorithm to generate profits on its own.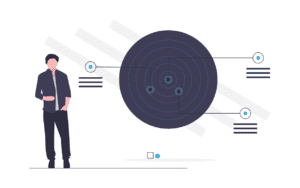 However, what you can do is read users' testaments on their average gains. For example, most traders report making 3-6% per year when using trading bots. Expecting to earn more than 10% can be unrealistic.
Cost
Crypto trading bots need to be affordable for more traders to use their services. Typically, the platforms that offer trading bots have their own Pricing terms. Some of them offer free trials so that users can familiarize themselves and hopefully fall in love with their features. Then, they can subscribe to one of their monthly or annual tiers. The basic or standard accounts cost around $15-20, advanced ones cost $40-100 depending on the upgraded offer. There is also some reliable open-source bot software that is free.
Support
Customer support is another segment that deserves your attention. Online user reviews are most helpful in finding out whether a trading bot has a responsive customer support team or fails to answer customer queries in an acceptable 24-48 hour timeframe. The available communication channels include email, phone lines, live chat, or social media.
Transparency
One of the main principles behind cryptocurrencies is that of transparency. That's why the blockchain is publicly open for anyone to have an insight into the upcoming and processed transactions and prevent fraudulent activity. That's why transparency should be present in trading bots too, i.e. the team of developers should have an active and visible presence because this approach builds trust in customers. It also makes them feel like their demands, comments, and queries will be heard and solved promptly.
Ease of Use
Crypto traders are frequently put off by complex trading bots that require previous coding knowledge and ask them to set up the software themselves. The purpose of these bots is to make crypto trading easier and accessible not only to institutional but to retail traders too which is why they should feature beginner-friendly user interface, tutorials, and video guides on using the bots.
What Kind of Trading Bots Are There? (Crypto Trading Bot Strategies)
Arbitrage
Arbitrage bots are hardcoded with the arbitrage trading strategy which involves making a profit from the price differences between two crypto exchanges. It means buying cryptos from one platform (the one that offers a lower buying price) and selling them on another (the one that has a higher selling price). A few years back, when crypto exchanges were less regulated and the crypto market was in its infancy, the price differences were higher as opposed to today's tighter spreads.
Market Making
The second most popular trading strategy is market-making. It involves continuous buying and selling cryptocurrencies by placing orders with a different price from the market one in an attempt to capture and profit from the spread between the buy and sell price. The trading bot will place such limit orders on both sides of the book outside of the spread. The market-making strategy works best when there's high liquidity.
Trend following
Crypto trading bots are great for following crypto market trends and executing an order accordingly. The trend-following strategy involves observing the movement of your target asset and identifying its momentum to earn higher gains.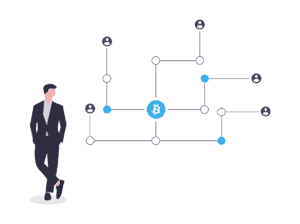 Therefore, you can simply program your trading bot to execute buy and sell orders based on market trends. When the cryptocurrency experiences an upward trend, the bot will enter into a long position, and vice versa, when the crypto trends downward, the bot will enter into a short position.
Copy-trading
Copy-trading became popular thanks to the global forex and ETFs brokerage platform, eToro, and then it spread to the cryptocurrency market as well. This strategy allows traders to browse the portfolios of more advanced traders and choose whose strategy they're going to copy and emulate in their trades. This is especially beneficial for beginners who get the change to learn from their more experienced colleagues until they feel comfortable enough to develop their own strategies.
Technical Trading Bots
Technical trading bots are bots that follow various technical indicators and send signals to traders before executing orders. For example, if you don't trust trading algorithms completely, you can preconfigure the bot to send you trade alerts when your target currency gets closer to your limit prices. This strategy is best-loved by "conservative" traders.
Pros and Cons of Using Trading Bots
Pros
Multitasking.
One of the best things about crypto trading bots is their ability to multitask. Not every investor is good at performing more tasks at once. Most of them can only analyze one market condition at a time and decide whether or not to act upon it.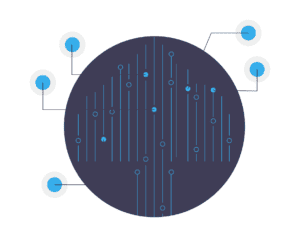 Trading bots, however, can analyze the market and exploit a change in movement in a "heartbeat", altering between crypto-assets instead of focusing on one coin only.
No emotions involved.
It's hard not to get personally and emotionally involved once you become a part of the cryptocurrency market. It's no secret that experienced investors ("whales) often like to trick novices into buying a new and lesser-known asset in order to drive its price up so the whales can sell their shares. This is known as the pump and dump scheme and is just one of the many manipulative tricks you need to be ready for. Using a trading bot can minimize the emotional involvement, lessen your anxiety, and prevent you from making orders on the whim.
Time-efficient.
No one wants to be glued to their computer screen throughout the whole day out of fear of missing out on a market opportunity. Before you finally notice the new changes in price and find the time to execute an order, your asset might have lost its value. On the other hand, a preconfigured trading bot places the order automatically.
Running period.
Even though the cryptocurrency market never sleeps, even if crypto investing is your full-time job, you still need to get some rest, run some errands, and spend time on other responsibilities that call for your attention. On the other hand, this is valuable time that could get lost if you don't have a trading bot as your substitute to keep an eye on the market.
Cons
Not always beginner-friendly.
Crypto trading bots can help you reinforce your trading strategy but most of them require you to have some background coding or at least some general knowledge about how these bots work. If you're not one of those tech-savvy individuals, you can use a preset bot instead but you still need to tweak the configuration settings and customize the bot to yield better profits.
Frequent monitoring.
Although having an emotionless trading bot as your assistant can be a good thing in some cases and save you from making impulsive orders, if you don't monitor it regularly, the bot might trade during high volatility periods because it doesn't have such attachment and frugality in relation to money.
Cybersecurity threats.
Crypto trading bots perform their job and place new orders through their integration with APIs, i.e. Application Programming Interfaces. It's a software liable to hacking attacks and malware, unlike blockchains which are designed with mechanisms that make them almost impenetrable. That's why hackers tend to avoid blockchains but go for centralized services like crypto exchanges and trading bots.
You should always pay attention to the security measures of both the platform and trading both you're using. Learn as much as you can about how the bot works and ways to protect it. We also advise you to turn on email or 2FA verification for withdrawals and make sure you keep your API keys safe!
Frequently Asked Questions
Are crypto bots profitable for crypto traders?
Let's get something straight – crypto trading bots are not magically going to earn you profits without any effort on your side. They can't change market demand, sudden price surges or price drops, and things like government regulations, global market crashes, or pandemics. However, they can help you earn higher returns by observing the market while you go around your daily jobs, and make sure you don't miss any advantageous positions due to negligence on your part.
What is the best strategy for crypto trading?
A well-designed crypto trading strategy helps investors make large profits using as little capital as possible. Trading strategies aren't easy to come up with because of the crypto market volatility which acts as a double-edged sword. On the one hand, the volatility allows for more trading opportunities but on the other, it can result in serious losses. Some strategies identify market trends, others capitalize on price differences, and there's no universal strategy that works for all investment plans and crypto-assets.
Are trading bots legal?
Yes, trading bots are completely legal to use. The stock market has already automated most of its transactions. Studies have shown that funds managed by computerized trading strategies via bots are the fastest-growing category on the stock market. The same is true for the crypto market. However, using a trading bot by no means equals cheating. Whether you monitor the market yourself 24/7 or let a bot help you out, you still can't influence market movements for your profit.
How do you make a cryptocurrency trading bot?
The first thing you need to do when building a crypto trading bot is to decide on the programming language you're going to use. Preferably, you would choose one that has an active community such as JavaScript or Python because you'll always have someone to turn to for development support. Next, you need to choose a trading strategy that the bot is going to follow. You'll also need to set an API to link the bot to an existing exchange. You can check out this article to learn about the whole process.
What crypto trading bots support Bitcoin?
Bitcoin is the most popular cryptocurrency in the world so any crypto trading bot (including the ones we talked about in this article) supports BTC trades.