Best Crypto Margin Trading Exchanges in 2023
Last Updated on March 1, 2023
Crypto margin trading is a popular trading practice and strategy that when performed right, can bring lucrative profits to crypto traders by allowing them to invest more capital than they can at the moment with the promise of higher returns in the long run.
Initially popular in low-volatility markets (e.g. Forex), margin trading has become increasingly attractive to crypto investors as well. Despite (or because of) cryptocurrency volatility, traders can open leveraged positions and speculate on the price of these digital currencies.
For those who want to margin trade cryptocurrency, we reviewed the ten best cryptocurrency exchanges that offer such services. It's up to you to pick one and create your margin trading account, but if you need more general info on exchanges, check out our crypto exchange comparisons for Australia, Canada, and the USA.
Featured On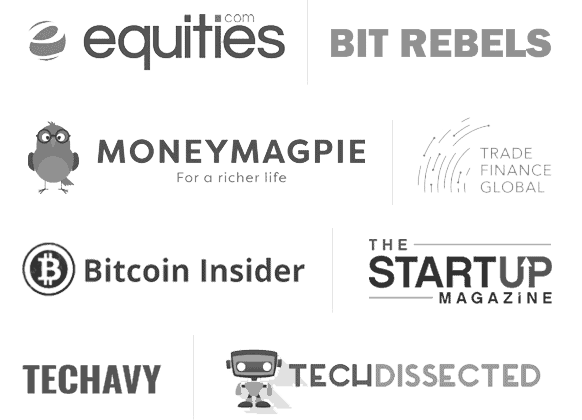 Disclaimer: We may receive a commission for purchases made through the links on our site. However, this does not impact our reviews and comparisons. Learn more about our Affiliate Disclosure.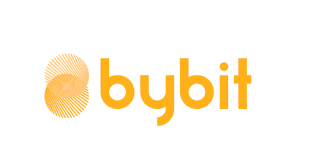 1. Bybit Exchange
Website: www.bybit.com
Country: British Virgin Islands
Currency: USD & 43 Others
Fees: 0.05%
Available Cryptocurrencies: Bitcoin & 7 Other Cryptocurrencies
Judging by the millions of users from around the world, Bybit is a leader in crypto margin trading. These numbers speak volumes when you take into account that the platform was launched in 2018, currently located on British Virgin Island.
As opposed to most of the platforms mentioned in this review, Bybit is an anonymous exchange. To create an account, users simply enter their email address instead of verifying their identity with a KYC (Know Your Customer) check.
On Bybit, you can choose between a Perpetual or Inverse Contract and USDT Contract. You can see the maximum leverage and fees depending on the cryptocurrency you're interested in:
| | | | |
| --- | --- | --- | --- |
| Perpetual Contracts | Highest Leverage | Maker's Rebate | Taker's Fee |
| BTC/USD | 100x | -0.025% | 0.075% |
| ETH/USD | 50x | -0.025% | 0.075% |
| XRP/USD | 50x | -0.025% | 0.075% |
| EOS/USD  | 50x | -0.025% | 0.075% |
In USDT contracts, the base currency is the stablecoin Tether (USDT) and the collateral is $1. You can choose from the following trading pairs: BTC/USDT, ETH/USDT, LINK/USDT, XTZ/USDT, and LTC/USDT.
You can use Bibyt's fiat gateway to deposit fiat currencies in exchange for BTC, ETH, or USDT. On top of that, Bibyt gives you a $90 free bonus when joining in that you can spend on margin trading.

2. BitMEX Exchange
Website: www.bitmex.com
Country: Seychelles
Currency: Crypto Only
Fees: 0.05%
Available Cryptocurrencies: Bitcoin & 6 Others
BitMEX, short for Bitcoin Mercantile Exchange, is one of the most popular crypto margin trading exchanges on our list. It was co-founded in 2014 by financial experts and developers Arthur Hayes, Ben Delo, and Samuel Reed.
BitMEX supports a number of asset classes and lets users trade contracts (perpetual, up, and down) and futures. The platform charges competitive trading fees based on the currency you're trading. Bitcoin trades, for example, incur a 0.025% fee for makers, 0.075% for takers, and a 0.05% settlement fee.
BitMEX combines margin trading with derivative contracts, i.e. instead of trading real BTC coins for fiat or crypto, you trade actual BTC for fiat or crypto contracts whose value comes from the price of the real asset they represent. These contracts are known as derivatives.
Here's the whole list of cryptocurrencies available for margin trading and their corresponding fees:
| | | | | |
| --- | --- | --- | --- | --- |
| Cryptocurrencies | Leverage | Maker fee | Taker fee | Settlement Fee |
| Bitcoin (XBT) | 100x | -0.0250% | 0.0750% | 0.0500% |
| Bitcoin Cash (BCH) | 20x | -0.0500% | 0.2500% | 0.0000% |
| Cardano (ADA) | 20x | -0.0500% | 0.2500% | 0.0000% |
| Ethereum (ETH) | 50x | -0.0500% | 0.2500% | 0.0000% |
| Litecoin (LTC) | 33.33x | -0.0500% | 0.2500% | 0.0000% |
| Ripple (XRP) | 20x | -0.0500% | 0.2500% | 0.0000% |
Although you only need an email address to register for an account, rest assured that your money is in safe hands as BitMEX employs high-level security measures.

3. Binance Exchange
Website: binance.com
Country: Global
Currency: All currencies
Fees: 0.1%
Available Cryptocurrencies: 150+ Cryptocurrencies
Binance was launched in 2017 in Hong Kong, China. Faced with regulatory challenges, the founder Changpeng Zhao relocated the platform to the island of Malta, where crypto startups are met with more progressive regulatory frameworks.
Binance is an international trading platform with the highest daily trading volume (over $12 billion!) as shown by new research done by Statista. Aiming to attract traders with diverse portfolios, Binance supports not only the most popular crypto-assets such as Bitcoin (BTC), Ethereum (ETH), Bitcoin Cash (BCH), Ripple (XRP), Litecoin (LTC), and EOS but also lesser-known altcoins and stablecoins like Tether (USDT) too.
You can trade these assets against another cryptocurrency you own or purchase them with a VISA credit or debit card. As a global trading platform, Binance includes support in over 20 languages and accepts more than 30 fiat currencies. It even has its own digital token called Binance Coin (BNB) that gives its holders a 25% discount on existing trading fees.
For those of you interested in margin trading, all you need to do is activate your Margin Account and transfer funds from your Binance Wallet to the newly-created Margin Trading Wallet. You can then use these coins as collateral. Since the Binance margin ratio is 5:1 or 5x, if you deposit 1 BTC, you can borrow 4 BTC.
Binance supports 17 cryptocurrencies for margin trading that can be traded against BTC or USDT.


4. Kraken Exchange
Website: www.kraken.com
Country: United States
Currency: USD, EUR, GBP, CAD, JPY & CHF
Fees: 0.16-0.26%
Available Cryptocurrencies: Bitcoin, Ethereum, Bitcoin Cash & 30+ others
Kraken is one of the first American crypto exchanges, launched in 2011 by Jesse Powell, a developer with a background in cybersecurity who had previously worked on other crypto platforms. If you live in the US, Kraken is available everywhere except for Washington State and New York.
This platform is another altcoin exchange that supports a range of cryptocurrencies. For crypto beginners, Kraken offers a fiat gateway in the following currencies: USD, EUR, GBP, CAD, AUD, CHF, and JPY.
On Kraken, you can go long or short with margin trading up to 5x leverage. The available currencies for margin trading are BTC, ETH, XRP, USDT, LTC, Ethereum Classic (ECH), Monero (XMR), Augur (REP), Tezos (XTZ), Cardano (ADA), DASH, LINK, EOS, TRN, and USDC.
However, you should be aware that Kraken charges rollover fees every four hours for keeping your position open (maximum 0.02%) on top of the 0.02% fee to open the position in the first place.
Advanced traders are also welcome to use Kraken's OTC (Over the Counter) desk and place large orders with no slippage or try trading futures instead. These next-level trading features are only available to verified users, i.e. users who passed the KYC test and provided a legitimate ID.

5. Bitfinex Exchange
Website: bitfinex.com
Country: Hong Kong
Currency: USD, EUR, JPY, GBP
Fees: variable
Available Cryptocurrencies: 80+ Cryptocurrencies
Bitfinex is a global crypto trading platform, founded in 2012 by Raphael Nicolle and headquartered in Hong Kong. Due to regulatory problems in the past, Bitfinex is unavailable in the United States but is otherwise accessible around the world.
Regardless of whether you're only trading popular cryptocurrencies or looking to diversify your portfolio with some altcoins, Bitfinex has plenty of options on offer. As far as deposit fees are concerned, bank wire costs 0.1% with a minimum deposit of 60 USD or EUR but crypto deposits are free.
Bitfinex uses a maker and taker fee schedule based on your 30-days trading volume and charges around. 0.1% for makers and 0.2% for takers. Its advanced trading platform introduces users to various order types: limit, market, stop-loss, staking, lending, as well as margin trading with up to 5x leverage.
When you enter a margin order, you have two options: either select the amount you wish to borrow and the rate and duration of the order or simply open a position and allow Bitfinex to select the best available rate. Compared to other platforms, Bitfinex offers up to 25 cryptocurrencies for margin trading, including fiat pairs.

6. Poloniex Exchange
Website: poloniex.com
Country: United States
Currency: USD & 35 Others
Fees: 0.125%
Available Cryptocurrencies: Bitcoin & 15 Other Cryptocurrencies
Poloniex is an American crypto platform created by developer Tristan D'Agosta in 2014 and headquartered in Wilmington, Delaware. During the first couple of years, Poloniex became one of the leading crypto-to-crypto exchanges, topping the charts in terms of liquidity and trading volumes.
However, around 2017, Poloniex began underperforming, with customers complaining about long wait times, lack of customer support, and fishy account activity. There were also a couple of security breaches. Two years later, Poloniex was acquired by Circle, a peer-to-peer payment platform, and relocated its offices to Seychelles. This rebranding has helped Poloniex to start making progress again.
On the other hand, in order to make the exchange more compliant with regulatory frameworks, Circle added mandatory KYC verification and delisted almost 50% of the platform's supported currencies. Still, Poloniex has a good choice of assets and low fees – 0.08% for markers and 0.2% for takers.
One of the key features of Poloniex is the peer to peer margin lending and borrowing scheme. You can choose from around 16 cryptocurrencies that can be paired with BTC, USDT, or USDC with up to 2.5x leverage. Apart from borrowing, Poloniex users can try lending crypto assets and earn a 15% interest. Margin trading isn't available in the US.

7. Deribit Exchange
Website: www.deribit.com
Country: UK
Currency: Crypto Only
Fees: 0.05%
Available Cryptocurrencies: Bitcoin & Ethereum
Deribit is a joint project of John Jansen and Marius Jansen together with their current CTO. They launched the platform in 2016, having worked on it for a couple of years. Originally envisioned as a Bitcoin Futures and Options trading platform, Deribit evolved in one of the leading derivatives platforms.
But Deribit is also known as a margin trading platform with up to 100x leverage in Bitcoin and 50x leverage in Ethereum. The only drawback is that Deribit doesn't accept fiat deposits. The minimum deposit is 0.001 BTC, and the maximum withdrawal is 1 BTC per day if you're unverified, or unrestricted if you verify your account.
Unfortunately, Deribit is unavailable in the United States.


8. BaseFEX Exchange
Website: www.basefex.com
Country: Hong Kong
Currency: USD
Fees: 0.06%
Available Cryptocurrencies: Bitcoin
BaseFEX is another crypto platform at the forefront of margin trading. It was founded in 2018 by a group of crypto enthusiasts who wanted to promote safe and fast crypto trading services. Basefex is based in Hong Kong but registered in Seychelles.
Although the platform is a great starting point for crypto beginners, it also has advanced technical indicators and TradingView charts for the more experienced traders. These traders are also welcome to use Basefex's margin trading feature with up to 100x leverage on Bitcoin. The maker fee is 0.02% and the taker one is 0.07%.
You should keep in mind that this is a crypto-to-crypto exchange only, so no fiat deposits. This also means that when trading margin, you'll be using crypto as collateral. If you choose 100x leverage, you'll need to provide 1% in initial margin based on the trade amount. Altcoins typically have 20x leverage. The supported coins are Bitcoin (USD/USDT), Ethereum, Litecoin, Bitcoin Cash, Ripple, and Binance Coin (BNB).
The team behind this platform takes great care to provide a secure trading environment and stores 100% of users' funds in cold storage. Basefex doesn't require time-consuming KYC verification checks and can also be accessed on your Android or iOS device via the platform's official mobile app.


9. PrimeXBT Exchange
Website: primexbt.com
Country: Seychelles
Currency: USD & 10 Others
Fees: 0.05%
Available Cryptocurrencies: Bitcoin & 5 Other Cryptocurrencies
PrimeXBT is the last but not the least popular crypto margin trading platform on our list. It was founded in 2018 and headquartered in Seychelles as well. In 2019, the company opened two more offices in St. Vincent and the Grenadines. It's available in over 150 countries around the world except for the US, Quebec, Iran, North Korea, and a couple of other countries.
One way that Prime XBT stands apart from other margin platforms is by integrating up to 12 different liquidity providers and executing 12,000 orders per second. Prime XBT supports only Bitcoin deposits but you can trade your coins against Ethereum, Litecoin, EOS, and XRP too. The amount of leverage depends on the particular cryptocurrency but the maximum amount is 100x for Bitcoin.
Apart from digital assets and margin trading, Prime XBT is known for other financial instruments like forex (up to 1000x leverage), indices, S&P 500, NASDAQ, FTSE100, JAPAN, and commodities like gold, natural gas, crude oil, and silver.
However, just because the platform offers so many options, it doesn't mean that it's too advanced for retail traders. On the contrary, Prime XBT features a clutter-free interface, available in eight languages.
Disclaimer: Digital currencies and cryptocurrencies are volatile and can involve a lot of risk. Their prices and performance is very unpredictable and past performance is no guarantee of future performance. Consult a financial advisor or obtain your own advice independent of this site before relying and acting on the information provided.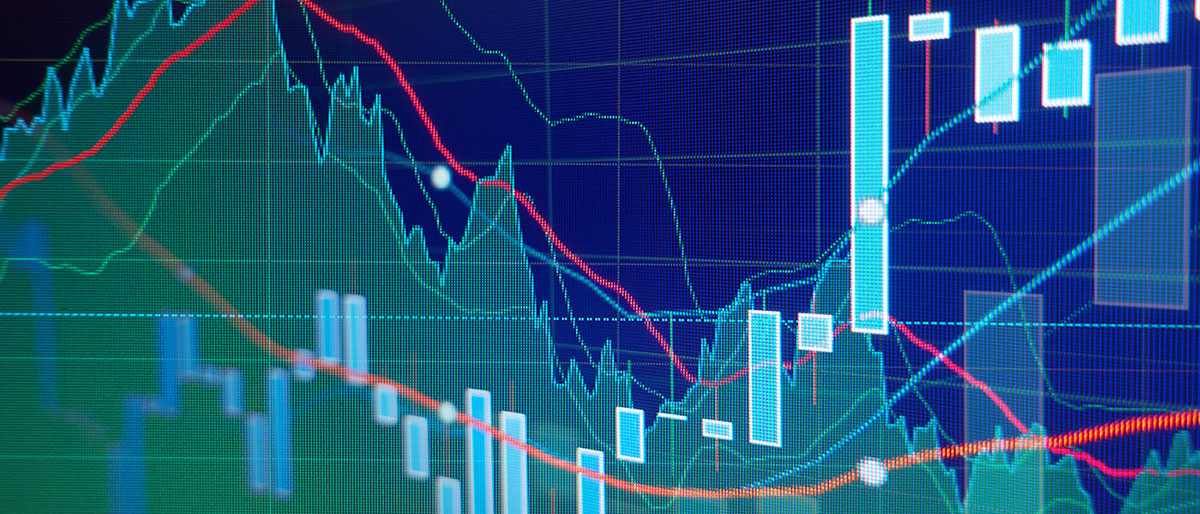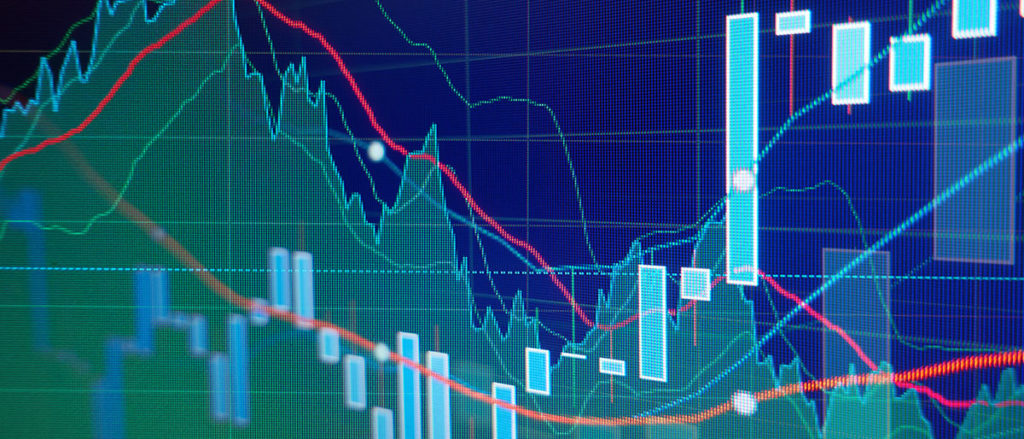 What Is Margin Trading?
Margin trading is a way of trading an asset class using borrowed funds. This, in turn, allows traders to back their move with capital and leverage their position. Margin trading is a popular trading strategy because when executed carefully, it can bring larger profits.
Unlike other markets where the brokers are the ones who lend the money, on the crypto market, the traders lend assets – via crypto exchanges that act as intermediaries in margin trading – and earn interest in return. In some rare cases, margin traders borrow funds from the exchanges directly.
When you start a margin trade, you need to provide an initial investment known as the margin which is calculated as a percentage of the total order amount. The term "leverage" is used to refer to the ratio of borrowed funds in relation to the margin.
Different asset classes have different margin ratios. For instance, while forex trades can reach up to 1000x leverage, cryptocurrencies are typically traded with 2x to 100x leverage. This means that the ratio is anywhere between 2:1 and 100:1.
There are two types of margin trading positions: long and short. If a trader opens a long position, he/she assumes that the price of the crypto asset will continue to go up. Similarly, if he/she opens a short position, the underlying assumption is that the price will go down. During the time that the position is open, the trader deposits assets (fiat or crypto) as collateral.
Despite the obvious advantages, margin trading is quite risky and therefore recommended to experienced traders only. Observe the market as closely as you can before making your move, as even a small drop in the price can cause significant losses that exceed your initial investment. Finally, employ risk management strategies such as the golden rule – don't spend more than you can afford to lose!
Frequently Asked Questions
What's the best platform for Bitcoin margin trading?
All the crypto margin trading exchanges on our list support Bitcoin margin trading. Whichever one you choose, you won't regret it. However, both Bybit and BitMEX offer up to 100x leverage on Bitcoin at very reasonable fees. On Bybit you have perpetual and USDT contracts, while BitMEX supports cryptocurrency derivatives. The two platforms have been designed by leading experts and integrate high-level security measures. However, neither of them is available to US residents at the moment due to local regulatory frameworks.
Is margin trading the same as leverage trading?
There's a common misconception that margin and leverage mean the same thing when in fact, although connected, they refer to different aspects of borrowing. Leverage is taking on debt when trading while margin is the debt itself, i.e. the money or assets you borrow for a fixed interest rate to make a larger investment. This means that margin creates leverage or that leverage is in inverse relation to the margin.