Best Crypto Exchanges With Low Fees – 2023 Reviews
Last Updated on July 7, 2023
As crypto keeps growing year to year, the exchange market is only getting more active.
Some major crypto exchanges have skyrocketed in trading volume, and that's unlikely to change. In short, with coins such as Bitcoin being as strong as they are, crypto will keep providing opportunities for rookies and seasoned traders alike. But, all of that hinges on how savvy the individual trader is and how proficient they are in maximizing their gains, and that in no small part depends on the trading platform of choice.
On that note, if you're someone who wants to get the most out of their investment or even get an optimal return on cryptocurrency day trading, it's probably a good idea to take a better look at the crypto exchanges and what they offer. A good starting point, and sometimes the deciding factor, are the fees each exchange platform has, but if you're looking at a more broad overview, check out our crypto exchange reviews for Canada, Australia, the UK, and the USA.
Featured On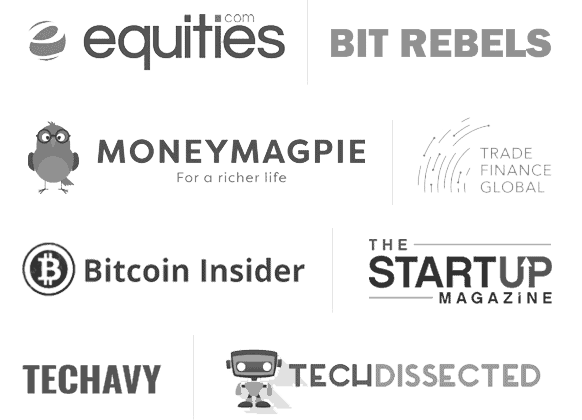 Disclaimer: We may receive a commission for purchases made through the links on our site. However, this does not impact our reviews and comparisons. Learn more about our Affiliate Disclosure.

1. Poloniex Exchange
Website: poloniex.com
Country: United States
Currency: USD
Fees: 0.125%
Available Cryptocurrencies: 100+ Cryptocurrencies
Founded in 2014, Poloniex is an American crypto trading platform located in Wilmington, Delaware. In 2018, the exchange was acquired by Circle who've undertaken various technical operations and customer support.
Even though it has been eclipsed by household names such as Binance, Poloniex still holds the title of being the first crypto exchange to reach $1 billion in trading volume. Even now, it still remains the go-to platform for many due to its much lower fees in comparison to the competition. They charge a mere 0.125% of maker/taker fees and that can get even lower with high volumes.
The one drawback of Poloniex was that up to 2019, it only supported crypto-to-crypto trading, but they've since implemented fiat currencies as a buying method as well. Currently, you need to have a Level 1 or Level 2 account and the different cryptocurrencies available (with fiat) are the following: ATOM, AVA, BCH, BNB, BSV, BTC, BUSD, DASH, ETH, LTC, PAX, QTUM, TRX, USDT, XLM, and XRP.

2. Changelly PRO Exchange
Website: pro.changelly.com
Country: Czech Republic
Currency: USD & EUR
Fees: 0.1%
Available Cryptocurrencies: 80+ Cryptocurrencies
Changelly PRO is the custodial counterpart of Changelly, and as such, it's relatively different. It was launched only recently, in July 2020, and it seems that it was meant to compete with some of the giants on the market, such as Kraken and Coinbase.
Boasting some of the lowest fees in the crypto trading world that currently stand at only 0.1% maker/taker fees, the platform has become a very appealing option among many traders since it also has over 80 trading pairs.
Furthermore, even though it currently functions as crypto-to-crypto, Changelly users can use their accounts to submit fiat currencies on the Changelly fiat-to-crypto marketplace. Their all-in-one multi-currency wallet allows a clear overview of all your assets, while their intuitive user interface is great for first-time traders. They also have a great mobile app (both for Android and iOS) that new users should really have no trouble using.
In terms of security, the platform employs two-factor authentication and its users can set a whitelist of addresses for further withdrawal safeguarding. All users are also obliged to fill out a KYC, which greatly reduces the number of potential scams.

3. CEX.io Exchange
Website: cex.io
Country: UK
Currency: GBP, USD, EUR
Fees: 0% – 0.25%
Available Cryptocurrencies: 10+ Cryptocurrencies & adding more regularly
CEX.io stands as one of the safest and most reputable crypto exchanges. While their fees might not be as low as those of Poloniex, for example, the platform surely ticks the "best" part of our criteria. They also have fantastic customer support and take security issues very seriously which lands CEX.io a spot on this list.
The supported fiat currencies are USD, RUB, EUR, and GBP, while the supported payment methods include bank transfers, credit card/debit card, etc. They're compliant with KYC and AML regulations, so you'll need to submit extensive personal data in order to register and verify your account. In terms of coins, you won't have much choice as CEX.io offers only 26, but it has all the popular cryptocurrencies at high liquidity.
Their fee schedule for low-volume traders might seem on the aggressive side, starting at 0.25% and 0.16%, but may go as low as 0.10% and 0.00%.
The exchange offers a cold storage crypto wallet for the following currencies: NEO, TRX, ONT, MHC, ATOM, and XZT.

4. Bittrex Exchange
Website: bittrex.com
Country: United States
Currency: USD
Fees: 0.25%
Available Cryptocurrencies: 190+ Coins
Bittrex is yet another exchange that landed on our list due to the sheer array of positives. It was founded in 2014 and remained a reliable mainstay on the exchange market. They offer several hundreds of trading pairs and a wide agglomeration of altcoins. Their supported fiat currencies are USD, EUR, JPY, and GBP, and payment is possible via wire transfer, SEPA (Single Euro Payment Area) transfer, crypto, etc. Credit card deposits aren't allowed.
Even though Bittrex fees are not exactly on the lower side when compared to our other listings here, they're actually fairly average in the grand scheme of things. A flat fee of 0.25% is applied to all trades. Where Bittrex truly shines, though, is with their withdrawal/deposit fees which stand at 0% (unless you're withdrawing crypto).
Bittrex is also compliant with the KYC and AML guidelines and has a relatively extensive process of account verification. Once verified, the user can withdraw up to 3 BTC a day, or an equivalent sum in other currencies.

5. Binance Exchange
Website: binance.com
Country: Global
Currency: GBP, USD & 41 Others
Fees: 0.1%
Available Cryptocurrencies: 200+ Cryptocurrencies & adding more regularly
No list would be complete without the crowned head of crypto exchanges – Binance. As much as we'd like to introduce variety and tell you that there's a new kid on the block that has the best qualities, some things don't change. Binance is simply unmatched when it comes to trading volume (at the time of writing), holding the number one spot since 2018.
The cryptocurrencies on offer include Bitcoin (BTC), Bitcoin Cash (BCH), Ethereum (ETH), Litecoin, Tether (USDT), Ripple (XRP), and over 100 other altcoins. You won't find yourself lacking options in terms of trading pairs either as they have over 400 of those. Other than crypto deposits, Binance accepts EUR, USD, and GBP under all sorts of payment methods, including PayPal.
And if all of that doesn't mean much to you, the platform has a fee rate of 0.1% – both maker and taker. Moreover, that number can only go down as the user's trading volume increases. Simply put, they're the most frequented exchange, have excellent liquidity, and if it wasn't for "upstarts" like Kucoin, they'd be the best regarding fees as well. You can't go wrong with Binance.

6. WBF Exchange
Website: wbf.live
Country: Singapore
Currency: Crypto Only
Fees: 0.2%
Available Cryptocurrencies: 80+ Cryptocurrencies
WBF Exchange is a crypto exchange based in Singapore with founding members from the United States, Singapore, and China. It was founded in 2019, and as such it's one of the newer exchanges out there, but that hasn't stopped it to place among the top ten by trading volume (at the time of writing).
The platform offers 82 trading pairs, most of the stablecoins (BTC, ETH, BCH, LTC, etc.), and altcoins such as EOS and NEO. Even though they claim to have users from over 170 countries worldwide, the exchange is most popular in the Asian market.
The transaction fees stand at a flat 0.2% for both maker and taker regardless of volume, while their accepted deposit methods are wire transfer, credit card, and crypto.

7. Coinjar Exchange
Website: coinjar.com
Country: UK
Currency: AUD & GBP
Fees: 0.25%
Available Cryptocurrencies: 53 Cryptocurrencies
As one of the longest-tenured crypto exchanges, we have CoinJar, which was established way back in 2013. This Australian-based exchange is one of the few that reliably offer BTC/AUD pairs, while their flat 1% conversion adds to their popularity.
They support over 50 cryptocurencies. Even though CoinJar doesn't have much in the way of variety, they're really serious when it comes to their security efforts. They claim that "at least 90%" of the assets on the exchange are stored offline in "geographically-redundant, secure locations."
The fees on their AUD and GBP trading pairs stand at 0.20% and 0.15%, while the fees that apply to crypto/crypto are 0% and 0.05%, taker and maker respectively.

8. OKEx Exchange
Website: www.okex.com
Country: Hong Kong
Currency: USD & CNY
Fees: 0.15%
Available Cryptocurrencies: 130+ Cryptocurrencies
Exiled from China upon the controversial government decision on banning the trade of ICO tokens, OKEx relocated to Hong Kong and received significant venture-capitalist backing. What they have to show for it is a very respectable crypto exchange, ranking among the top 20 in trading volume and top 10 in average liquidity (at the time of writing).
What truly sets them apart, though, are their incredibly competitive fees, standing at 0.1% and 0.15%, taker and maker, which puts them in rank with the likes of Binance and Poloniex. The remainder of their fee schedules are sorted into "classes", each containing a number of trading pairs. The fees mentioned above apply to stablecoins, or Class A. You can check the remainder of their trading options and their respective fees in their detailed overview.
They also accept 30 major fiat currencies and 17 payment methods, including VISA and Mastercard.


9. Kraken Exchange
Website: www.kraken.com
Country: United States
Currency: USD, EUR, GBP, CAD, JPY & CHF
Fees: 0% – 0.26%
Available Cryptocurrencies: Bitcoin, Ethereum, BitcoinCash & 30+ others
Founded in 2011 by philosophy graduate Jesse Powell, Kraken presents a platform for professional traders. It includes 16 cryptocurrencies and hundreds of pairs, while the five accepted fiat currencies are USD, EUR, GBP, JPY, and CAD.
While their base fees are relatively high, as we said, Kraken is meant for the more experienced among you, and through higher-volume transactions, the fees can drop as low as 0%. Kraken also offers margin trading and futures
Their security measures are unparalleled, with over 95% of assets being stored offline in cold storage. The exchange also has real-time monitoring for suspicious activity, while their high-priority 24/7 support center makes the platform relatively user-friendly, despite the learning curve. To further make matters easier for newcomers, they also have guides and a lot of in-depth information regarding Bitcoin and cryptocurrency.
10. Kucoin Exchange
Website: www.kucoin.com
Country: Hong Kong
Currency: USD
Fees: 0.1%
Available Cryptocurrencies: 150+ Cryptocurrencies
And finally, we have Kucoin – another one of the very few exchanges whose fees sit at the magic number of 0.1%. Although – friendly disclaimer – those don't apply to all of the trading pairs available. However, they can get even lower depending on the level.
The platform offers all of the popular crypto – BTC, BCH, ETH, XRP, LTC, USDT – but also has a decent number of altcoins available as well. They also offer several hundreds of pairings. The unique thing about Kucoin is that they (claim to) return almost 90% of all the fees to their users through promotions and discounts. Additionally, they have their own coin, Kucoin Shares (KCS), which they don't profit off of, but rather use to further incentivize their users by providing various bonuses.
The one knock on their resume would be their customer support, about which they've had very mixed reviews. If we're nitpicking any further, we could probably list the lack of information on their security as an issue, but with younger exchanges like these, time is the best indicator no matter the claims.
Disclaimer: Digital currencies and cryptocurrencies are volatile and can involve a lot of risk. Their prices and performance is very unpredictable and past performance is no guarantee of future performance. Consult a financial advisor or obtain your own advice independent of this site before relying and acting on the information provided.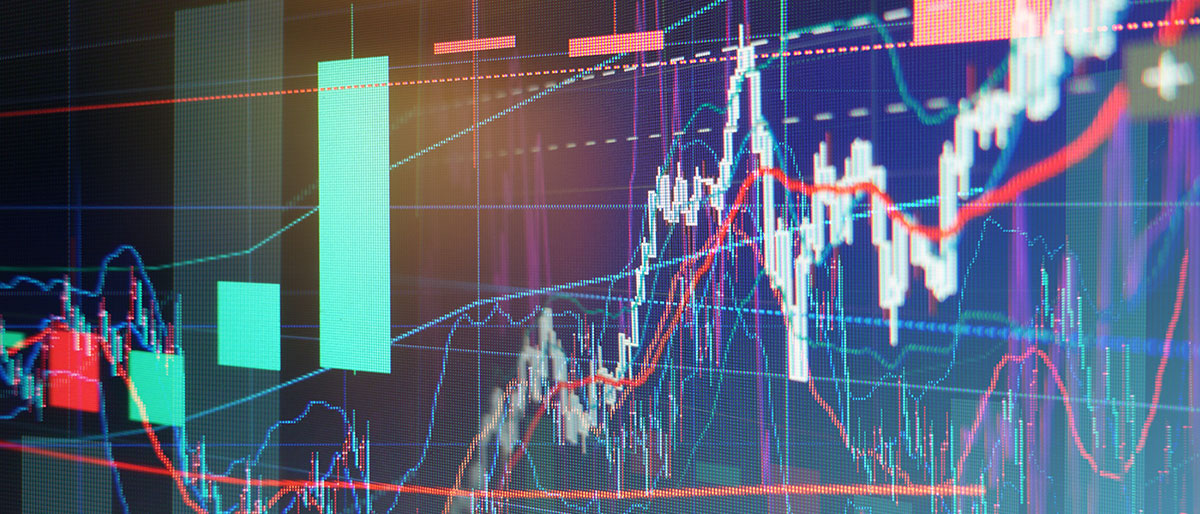 Types of Cryptocurrency Exchange Fees
Most exchanges have complex fee structures and schedules and it's easy to get lost in all the different variables – even for experienced traders. That's why we'll first brush up on the basics and explain the different types of fees, and then we'll list the best crypto exchanges with low fees. Do keep in mind that the guide is not composed of exchange reviews with the lowest fees, but rather the best ones out there that still keep their fees at a very competitive level.
While each cryptocurrency exchange, be it centralized or decentralized, has its own unique fee structure, the most common fee types are the following.
Trading fees
Trading fees, or transaction fees, are those applicable to each trade and are usually categorized in taker and maker fees. They can be charged on both fiat-crypto and crypto-crypto trades and are usually the main income source of the trading platforms.
Deposit and withdrawal fees
The deposit and withdrawal fees are pretty self-explanatory; the exchanges may charge a sum when you withdraw or deposit assets into the account. Most commonly, though, platforms will rarely charge deposit fees, while the withdrawal fees may depend on the type of withdrawal or your location.
Frequently Asked Questions
Should I keep my crypto on an exchange?
Recently, there's been a predominant discourse that keeping your crypto on an exchange is considered unsafe. While this is in part warranted due to particular security breaches that have happened in the past to certain crypto trading platforms, it's important to understand that sometimes such fears are simply unfounded.
For example, offline cold storage wallets are the safest option, but that doesn't necessarily mean that you have to own them. Many crypto exchanges use cold storage for over 90% of the crypto assets and are capable of enforcing even better security measures than those of an individual. So, to summarize, there's nothing wrong with keeping your crypto on a trusted exchange that's taken the necessary precautions.
How do I avoid crypto fees?
While there are ways to entirely avoid paying fees when trading on an exchange, they're largely considered gimmicks and involve chasing loopholes. So, to "avoid" paying fees when trading crypto, the best way is to minimize them. How do we do that? Well, first and foremost, decide how much you'll be trading and then find an exchange that suits your preferences. Since most of the exchanges structure their fee schedules based on your trading volume, this should be fairly simple.
For example, if you want to trade/invest a high sum, your best bet would be a platform that charges a flat fee per trade. If, on the other hand, you don't have the funds upfront to trade cryptocurrency on a large scale, you ought to opt for a platform that has a scaling volume-based fee schedule.
Do I need to report crypto in my taxes?
To keep things short, many countries have very specific legislation regarding cryptocurrency, so it will largely depend on where you reside. But, let's take the USA as an example; not only do Americans need to file income tax returns regarding digital currency as they'd do with anything else, but they're explicitly asked whether they've traded crypto.
If you've "acquired financial interest" on Bitcoin trading, you need to pay the appropriate tax; if you've received crypto from an employer, it's considered as wages; if you mine it, you also need to include it. The bottom line is that there's always a specific way to report it – it's up to you to check up on the particulars depending on your country.