The Best Centralized Crypto Exchanges in 2023
Last Updated on July 10, 2023
Whether you are merely getting your feet wet or are a veteran in the world of crypto trading, chances are that you're (more or less) familiar with cryptocurrency exchanges. As you may see from the resources and guides we've curated, there are a plethora of options when it comes to choosing the right exchange for you. But, evidently, they're not all equal.
Among other things, the main difference between all the exchanges is whether they're centralized or decentralized. The centralized ones (CCE or CEX) are governed by a single central authority that functions as an intermediary, whereas the decentralized exchanges, or DEXs, operate peer-to-peer.
Featured On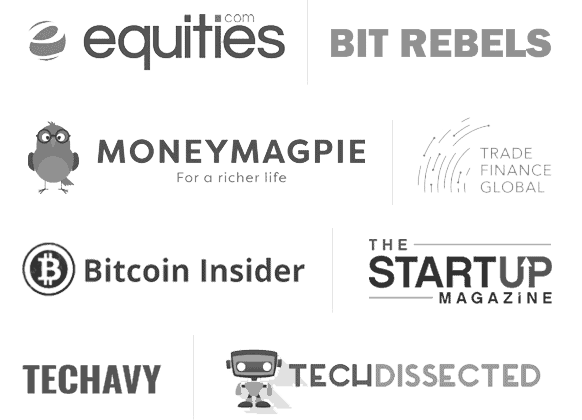 Disclaimer: We may receive a commission for purchases made through the links on our site. However, this does not impact our reviews and comparisons. Learn more about our Affiliate Disclosure.

1. Binance Exchange
Website: binance.com
Country: Global
Currency: All currencies
Fees: 0.1%
Available Cryptocurrencies: 150+ Cryptocurrencies
Binance first started off as a China-based cryptocurrency exchange in 2017 and was founded by Changpeng Zhao, a developer with experience in creating trading software.Binance boasts a wide variety of over 100 different cryptocurrencies, such as Bitcoin (BTC) and Ethereum (ETH) – the centerpieces of most crypto trading, but also Tron (TRX), Litecoin, Bitcoin Cash (BCH), Tether (USDT), Dash, or Ripple (XRP). Their listings also include 400 trading pairs which certainly won't leave you devoid of options. To top things off, Binance also has its own coin – the Binance Coin (BNB) – which can allow for up to 25% discounts in trading fees when using it.
Speaking of, they normally charge a flat trading fee of only 0.1% on each transaction, but that may change depending on your trading volume. This makes Binance hard to avoid when talking about centralized crypto exchanges and the low fees present one of the reasons why the platform has become so popular.
While the exchange itself allows only for cryptocurrencies to be deposited into its system, Binance does have a partnership with Simplex which allows users to pay in fiat currencies (EUR, USD, GBP).
User security, as well as customer support, are the two things that Binance makes a big deal out of, and rightfully so. Even though the identity verification process and two-factor authentication processes might seem relatively arduous, it's worth it in the long run and it's in part why Binance is still as big in the world of crypto trading. If you're new and would like to trade cryptocurrency, this is where you'd start.

2. Coinbase Exchange
Website: www.coinbase.com
Country: United States
Currency: USD
Fees: Varies
Available Cryptocurrencies: Bitcoin, Ethereum & 28+ other cryptos
One of the oldest crypto exchanges on the market, Coinbase, was founded by Brian Armstrong and Fred Ehrsam in 2012 and is based in San Francisco, California. While the platform functioned as a Bitcoin wallet service initially, they diversified rather quickly, getting to their "final form" as a cryptocurrency brokerage service.
As a service, Coinbase is available in 103 countries, but trading on the exchange (the part that presumably matters to us) is possible in only 32, including the United States and many countries in the EU.
The digital currencies available for you to trade may also vary depending on where you're situated and whether you're using Coinbase Pro, but in general, you'll almost always have access to the most popular crypto such as BTC, ETH, BCH, and LTC.
As opposed to Binance, Coinbase has heftier fees, but that also depends on your trading volume. To make sense out of the bigger picture, though, we recommend taking a look at their disclosure on how the fees scale up. In general, the flat fee can be anywhere between $0.99 and $2.99, while the variable percentage fee can be up to 3.99%.
Since the platform is based in the US, it's also compliant with KYC and AML laws, so that means that traders will need to submit a lot of personal information, including proof of identity and the last four digits of social security numbers. However, Coinbase has long been a mainstay on the crypto market, and as we said above, you can rarely go wrong with popularity.

3. Gemini Exchange
Website: gemini.com
Country: United States
Currency: USD
Fees: 1%
Available Cryptocurrencies: Bitcoin, Bitcoin Cash, Ethereum, Litecoin & Zcash
Gemini is the brainchild of the Winklevoss twins, the two brothers who actually won a lawsuit against Facebook. In fact, they founded Gemini in 2015 by being early investors in crypto using the money they had won from the legal proceedings. We'd say that they ended up doing just fine despite having their social media network idea stolen as Gemini is now the go-to centralized crypto exchange in the US, having some of the largest daily trading volumes. Other than in the US, Gemini is also accessible from Australia, Hong Kong, South Korea, Puerto Rico, Singapore, and the UK.
The most glaring drawback of the platform is that it doesn't have many altcoins available to trade, offering only Zcash and Litecoin, apart from the usual suspects – Bitcoin, Ethereum, and Bitcoin Cash.
On the other hand, one of Gemini's greatest strengths is that it doesn't charge any fees for withdrawals and deposits. The trader's fee, though, depends on the volume you're trading in and can be anywhere between 1.00% and 0.10%, while in some cases, it can even drop down to 0%, so that's something you should keep in mind if you're planning to go big.
When it comes to user experience, Gemini is up to par with all the current trends and features their competitors offer, having a dedicated mobile app, a support team that responds in 24-72 hours, and two-factor authentication.


4. Kraken Exchange
Website: www.kraken.com
Country: United States
Currency: USD, EUR, GBP, CAD, JPY & CHF
Fees: 0.16-0.26%
Available Cryptocurrencies: Bitcoin, Ethereum, BitcoinCash & 30+ others
Even though this platform is the most popular cryptocurrency exchange in the EU, trading on Kraken is possible from almost anywhere in the world! Instead of listing the countries it's supported in, it's easier to list those where it isn't: North Korea, Japan, Iraq, Iran, Afghanistan, Tajikistan, and Cuba.
Kraken offers over 30 cryptocurrencies available for trade as well as several hundreds of pairs. It offers futures trading, margin trading, and staking as well. In line with this, Kraken is touted as one of the best centralized crypto exchanges for the more ambitious and savvy traders, but their efforts toward providing guides and general information about crypto haven't gone unnoticed, attracting first-time traders as well.
Their fees can go as low as 0% if your trading volume is high enough, but that's rarely feasible. One of the reasons Kraken is so popular in the EU is that they have no deposit and withdrawal fees in SEPA (Single Euro Payment Area) markets, while their US-based users will have to pay $5 for each.
Since the founder, Jesse Powell, got the idea of developing a crypto exchange after witnessing Mt. Gox crash and burn, one would assume that Kraken takes its security rather seriously. Every new account owner has to go through the rigors of KYC testing, while 95% of digital assets are kept strictly in cold storage offline, making Kraken as impervious to hackers as possibly imaginable. That's barely scratching the surface, though.

5. CEX.io Exchange
Website: cex.io
Country: UK
Currency: GBP, USD, EUR
Fees: Depending on trading volume
Available Cryptocurrencies: 10+ Cryptocurrencies & adding more regularly
CEX.io started as a cloud mining provider but promptly expanded into one of the best crypto exchanges in the UK and one of the most trusted platforms in the world. Based in London, CEX.io offers its services internationally, but not all regions can always access all of their features.
For example, if you'd like to purchase crypto using a credit card (payment methods notwithstanding) from Afghanistan, Saudi Arabia, or Nigeria, to name a few, you wouldn't be able to do that. Likewise, if you'd like to purchase through wire transfer from, let's say, Turkey, you'd run into problems. But, CEX.io is operational in 47 states in the US.
CEX.io's allows the trade of 26 cryptocurrencies and supports fiat currencies such as USD and EUR, but also GBP and RUB. What's awesome about the platform is that they allow you to deposit both into your account, allowing for diverse trading pairs.
Similarly to Kraken, CEX.io's fees, by and large, depend on how much you're trading. The important bit is that the deposit fees are usually in the 3 to 4% range, while the transaction fees can go as low as 0.10% and 0% (taker and maker respectively).
While you shouldn't run into too much trouble if you'd like to just test the exchange, if you'd like to access the upper limits, you'd need to provide extensive personal information such as proof of residence, ID, proof of address, and even link to social media, albeit the last one is optional.

6. Bittrex Exchange
Website: bittrex.com
Country: United States
Currency: USD
Fees: 0.25%
Available Cryptocurrencies: 190+ Coins
Established in 2014 by Rami Kawach, Bill Shihara, and Richie Lai, a group of cybersecurity experts who worked for the likes of Amazon and Microsoft, Bittrex now boasts over $300 million in daily trades.
One of the platform's most appealing aspects is its friendly user interface and efficiency. Even though that's mostly a given for all centralized crypto exchanges, Bittrex designed its platform on the concept of elastic computing which allows it to be exceptionally reliable even in peak hours.
Add to that their hundreds of different currencies available to trade and over 450 pairs, and Bittrex, in our opinion, rightfully secures its place among the best centralized crypto exchanges. The fiat currencies supported are USD, EUR, JPY, and GBP.
When it comes to fees, Bittrex keeps things simple and straightforward – a flat 0.25% commission on all trades (at the time of writing). Even though that's on the higher side when compared to some of the other platforms, Bittrex doesn't charge any fiat withdrawal/deposit fees and blockchain deposit fees, while blockchain withdrawal fees vary based on the coin or token.
Lastly, it's important to note that Bittrex operates out of the US, so therefore it is subject to AML and KYC regulations, requiring you to submit personal details when registering an account. But, it is available in more than 200 countries all over the world due to its partnership with Jumio.

7. Bitstamp Exchange
Website: bitstamp.net
Country: Luxembourg
Currency: USD & EUR
Fees: 0.5%
Available Cryptocurrencies: 15+ Cryptocurrencies
Bitstamp was founded way back in 2011, making it one of the older exchanges out there, but upon its relocation to Luxembourg in 2016, it became the first nationally licensed crypto exchange, operating under the same laws as any other financial institution in the EU.
Despite its long tenure, the exchange offers 15 trading pairs and only five cryptocurrencies: BTC, BCH, ETH, LTC, and XRP. But variety is not always what traders are after; Bitstamp has made its name by being the go-to Bitcoin exchange for many. What's more, it also allows fiat/crypto trading and the currencies supported are USD and EUR, but if you wanted, you could also use GBP and/or CHF, but they'd be converted in the former two before trading.
The Bitcoin-centered exchange has had some security issues in the past, namely, the 2015 incident when over $5 million worth of Bitcoin was stolen, but it's safe to say that Bitstamp has since doubled down on its efforts to hack-proof its platform and even at the time they made extensive efforts to reimburse the afflicted.
The fees on all trading pairs are relatively straightforward and follow specific trading volume breakpoints. For under $10,000, though, the fee stands at 0.50%, while at higher amounts it can get much lower. Deposit and withdrawal fees also depend on the currency in question; when it comes to EUR SEPA deposits, for instance, they're free, while withdrawals incur a fee of 3€.
Bitstamp also offers an Android/iOS app to its users and it's rather user-friendly in all aspects. On the whole, despite its woes that are definitely in the past now, if you're in the SEPA and are looking to buy Bitcoin, you have little reason to steer clear of Bitstamp.

8. Bitfinex Exchange
Website: bitfinex.com
Country: Hong Kong
Currency: USD, EUR, JPY, GBP
Fees: variable
Available Cryptocurrencies: 80+ Cryptocurrencies
Bitfinex safely sits in the top six cryptocurrency exchanges by daily trading volume and as such, it definitely deserves a spot on our list. Although, that's far from its only edge. Founded in 2012 and headquartered in Hong Kong, Bitfinex has gone through some turbulence in its running, mainly related to its connection to Tether (USDT) and their mutual shareholders, but it remains an attractive option to many traders.
The aspect that we found most captivating regarding Bitfinex was its advanced API allowing users to "create highly customized and advanced trading strategies", while their open source libraries give plenty of opportunities to those with technical know-how.
On a more general note, Bitfinex offers over 90 altcoins and accepts fiat deposits in USD, EUR, JPY, and GBP. Moreover, you also have the option to buy crypto via credit or debit card (or through a bank account), making trading "as easy as shopping".
Their security efforts are nothing to scoff at either, as they claim that 99.5% of all the funds on the exchange are stored in cold wallets offline.
Bitfinex uses a volume-based fee schedule. The fees start at 0.1% and 0.2% for maker and taker respectively, and may further be reduced as you get higher up in your trading volume. The maker fee can reach zero upon achieving a trading volume of $7.5 million over 30 days.
9. Kucoin Exchange
Website: www.kucoin.com
Country: Hong Kong
Currency: USD
Fees: 0.1%
Available Cryptocurrencies: 150+ Cryptocurrencies
Kucoin is another relatively young centralized crypto exchange, having been launched in 2017, but the twist is that it's been in development since – wait for it – 2011! Carefully optimized and tweaked by a committed group of blockchain specialists, it's been evolving through the course of six whole years and that's certainly not where they stopped. Their goal is to be among the top ten exchanges by trading volume within ten years, and that ambition, among other things, landed them a spot on our list.
The platform is mainly a crypto-to-crypto exchange as of now, but given their growth, that's likely to change in the not so distant future. They do offer a P2P fiat exchange, making them less centralized than their peers, and surely presents a sign of things to come. Another unique aspect of their operation is that they give back 90% of the fees to their users through various incentives such as the buyback system or the invitation bonus.
Some of the cryptocurrencies currently offered are BTC, BCH, ETH, XRP, LTC, USDT, Neo, ERC-20, etc. They offer hundreds of pairings and also have their own cryptocurrency – Kucoin Shares (KCS) – which is used to incentivize their users by offering discounts and referral bonuses.

10. Independent Reserve Exchange
Website: www.independentreserve.com
Country: Australia
Currency: AUD, USD, NZD
Fees: 0.5%
Available Cryptocurrencies: 10+ Cryptocurrencies
Independent Reserve, located in the land of an incredibly scrutinous and highly-regulated financial sector, or otherwise known as Australia, makes a statement out of the gate: "Our mission is to transform cryptocurrency technology into secure, robust and regulated financial services, and do things the right way."
Founded in 2013 and a recipient of the Cryptocurrency Exchange of the Year award at the Australian Blockchain Industry Awards, it barely cracks the top 100 by volume of trade (at the time of writing), but over 150,000 Australians and New Zealanders seem to find no issue with that.
Getting on the exchange and into trading is rather quick – as they say, "register, deposit, and buy in under 5 minutes." – making for a top-notch user experience. When it comes to actually trading, Independent Reserve offers 24 cryptocurrencies and numerous pairs. Since it's based in the land down under, the three accepted fiat currencies are AUD, USD, and NZD.
The payment options accepted include bank transfer or debit card, as well as alternative solutions such as PayID, POLi, EFT, Osko, or SWIFT transfers. Crypto deposits and withdrawals on Independent Reserve are completely free, while international and withdrawals in currencies other than AUD come with a flat fee of $20.
Disclaimer: Digital currencies and cryptocurrencies are volatile and can involve a lot of risk. Their prices and performance is very unpredictable and past performance is no guarantee of future performance. Consult a financial advisor or obtain your own advice independent of this site before relying and acting on the information provided.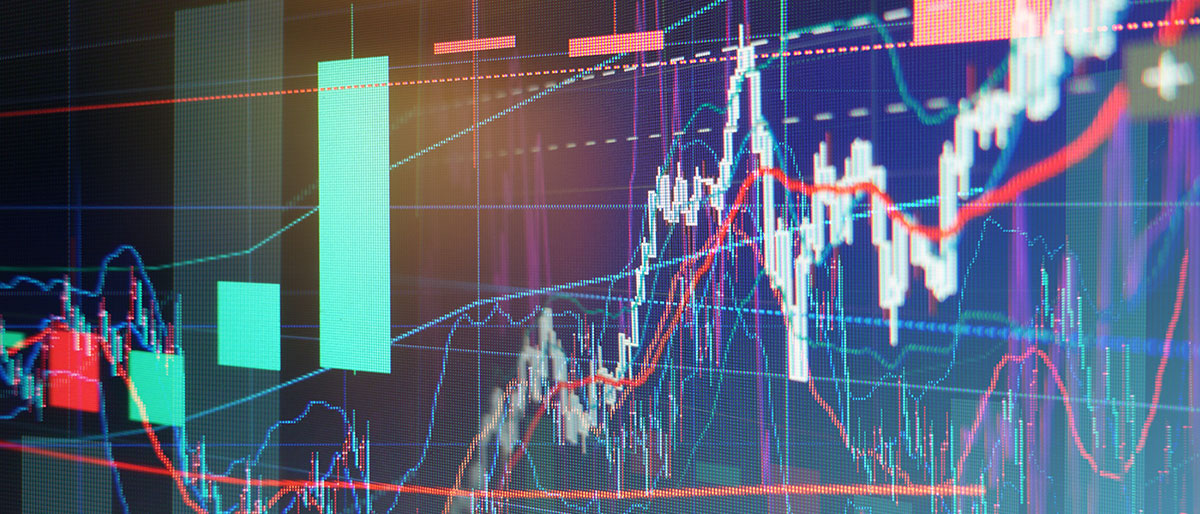 We'll focus on centralized crypto exchanges, which have long been a staple in the world of cryptocurrency trading. We'll explain their inner workings, elaborate on how they differ from decentralized crypto exchanges, and provide you with a list of the best cryptocurrency exchanges that fall under the centralized category.
How Do Centralized Cryptocurrency Exchanges Work?
By definition, cryptocurrency exchanges are online platforms used to buy and sell cryptocurrencies, and the most popular ones among them are centralized. As we already mentioned, centralization means that there's a single authority that has the role of an intermediary in all transactions.
In simpler terms, though, we could compare the operation of centralized crypto exchanges to that of a bank. When we say intermediary, we mean the middleman or a third party that's entrusted to handle the assets of both buyers and sellers. Meanwhile, the centralized exchange (or the bank/middleman/third party, in line with our analogy) provides monitoring and security the individual can't facilitate on their own.
Furthermore, the centralized exchange will not only ensure your digital assets are safe and sound, and your transactions reliably conducted, but will also work towards helping you make use of the network of other users on the exchange and help you find trade partners.
Centralized vs Decentralized Cryptocurrency Exchanges
Decentralized crypto exchanges, on the other hand, also have some sort of a system in place to match buyers and sellers, but they mainly execute the transactions through smart contracts. The traded crypto assets are then allocated to a (most often third-party) hot or cold wallet of choice without going through the exchange itself.
The caveat here is that while the trader has full autonomy over their funds and dealings, they also take the whole responsibility of keeping said assets safe. Moreover, traders using decentralized exchanges also enjoy a greater deal of privacy since they aren't obliged to share any personal information in order to do more serious trading. Since decentralized crypto exchanges are peer-to-peer by nature, they also don't pose any restrictions for international traders.
While all of that sounds good and well, decentralized crypto exchanges do have some drawbacks. Without getting too technical, suffice it to say that certain DEXs can manifest trade failures due to the complexity of the trade order being mined. Furthermore, canceled trades may incur costly expenses and the actual mandatory fees per transaction can get pretty high due to a potentially smaller number of reserves.
Anyhow, DEXs are still a very attractive option for many traders simply because of the privacy and (a different type of) safety aspect. If you'd like to learn more, we have a dedicated guide that will help you get informed about some of the best DEXs, such as Changelly.
The Key Takeaways Regarding Centralized Exchanges
With all of that in mind, it's important to note that not every exchange will accept trading crypto with fiat currencies. For example, depending on where you're trading, you might not be able to purchase bitcoin or ether with USD, but the good news is that the most reliable and popular cryptocurrency exchanges do give you that option.
Speaking of popularity and reliability, they go hand in hand when it comes to centralized crypto exchanges since it usually means that they're very unlikely to fold. Other than that, most of the centralized crypto exchanges offer crypto with high liquidity and less volatility, making them a good starting point for first-time traders.
If you still have any unanswered questions, do take a look at our guide on the best cryptocurrency exchange for beginners.
Related:
Frequently Asked Questions
How do I avoid fake exchanges?
As cryptocurrency has become increasingly popular, and with Bitcoin well out of reach for the average Joe, new takes on crypto come up all the time, and naturally, so do exchanges. But, not all of them are successful and some of them are outright scams. One way to avoid a fake cryptocurrency exchange is by paying attention to the market prices it offers; if they're "unreasonably" competitive, i.e. inexplicably offer reputable crypto on the cheap, chances are you might be getting taken for a ride. In short, you can't go wrong by sticking to well-known, high-trading-volume exchanges.
Can I look up transactions on the blockchain?
While the identity of a particular trader or investor in cryptocurrency stays private, the transactions themselves, for the most part, do not. For example, all Bitcoin transactions – each and every one since 2009 – are stored on a public ledger and are easily accessible.
Is gifting cryptocurrency legal?
Even though trading crypto is taxable, gifting it does not necessarily trigger income tax. But, as always, there's a catch. Let's say you gift someone crypto – no harm, no foul – neither of you are obliged to pay anything at that point, but when the person who you gifted it to eventually sells it, then there would be income taxes. And calculating that is much more complicated than it may seem; since crypto changes its value in relation to fiat currency, a tax basis needs to be calculated. Well, that happens at the point when it was gifted, i.e. the income tax is calculated based on the value the cryptocurrency had at that point in time. So, in short, yes, it's legal, but it's very complicated if you'd like to profit from it. This may differ depending on which country you reside in so we recommend always contacting a professional for more detailed information.