Buy Bitcoin in Melbourne
in 2022
Last Updated on September 15, 2021
Bitcoin is revolutionizing the world, and those who know its numerous benefits have already started investing in it. With Bitcoin hitting new all-time highs in 2021, many users are wondering how to easily and quickly purchase Bitcoin.
If you're seeking an answer to this question that applies to you locally, we've put together this guide on the best payment options in Melbourne. At Crypto Head, we also have a more general guide on how to buy Bitcoin in Australia, so if you want to see the bigger picture, we encourage you to give it a read.
Featured On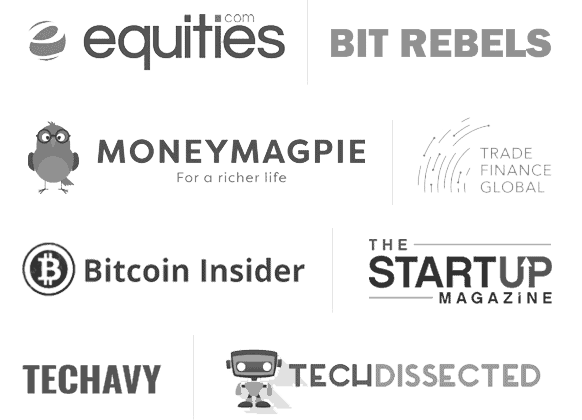 How to Buy Bitcoin in Melbourne
You can choose from several available options when it comes to purchasing Bitcoin in Melbourne. Which method is best will depend on your personal preference. Some of the methods include:
Crypto brokers (via an OTC Broker) 

Buy Bitcoin on Cryptocurrency Exchanges
The best way to enter the crypto market is through cryptocurrency exchanges, due to their ease of use. Cryptocurrency exchanges are online platforms that use order books to link Bitcoin buyers and sellers on an open marketplace.
To begin purchasing on Cryptocurrency Exchanges, register for an account and set up two-factor authentication. As a next step, verify your identity and you are ready to start buying. It is that simple. These days, most Australian crypto exchanges allow their users to purchase crypto with fiat using credit cards, debit cards, bank transfers, POLi, Osko, Bpay, and PayID.
Choosing the best crypto exchange is not an easy task. This decision should be based on your needs and goals as a Bitcoin buyer and future trader/investor.
If you are looking for the cheapest cryptocurrency exchange, and one that allows you to purchase Bitcoin with AUD as well, CoinJar is the best option. It provides zero-fee deposits and withdrawals as well as low trading fees. If safety is your priority, we recommend checking out CoinSpot. For all experienced and advanced traders, our first choice is Binance.
Finally, to enjoy the best trading experience, check out Swyftx, one of the most popular digital currency exchanges in Australia. If you are still unsure about your decision, read our individual reviews of the top ten Australian platforms.
Buy Bitcoin with Cash
Cryptocurrencies such as Bitcoin are mostly bought online but that doesn't mean you can't buy them with cash. It may require a few more steps than usual, but we're ready to walk you through that process.
One way you can buy Bitcoin with cash is using the popular Australian currency exchange, Bitcoin Dealers, which has offices in Melbourne, Sydney, and Adelaide CBDs. You aren't required to make an appointment and you can meet in person or call them at any time during working hours. Bitcoin Dealers charges no hidden fees. Just go to their office in Melbourne, and pay in cash – it's that simple.
Another option that we suggest is the Melbourne-based Caleb and Brown digital currency brokerage. They specialize in over-the-counter (OTC) orders, i.e. high-volume trading orders (from $2,000 up to $100 million). Caleb and Brown assign a broker to every client who, in turn, provides them with the bank account details they need in order to pay for BTC in cash. This is the only high-liquidity brokerage service that allows buying/selling up to $2 million worth of Bitcoin in a single day. However, compared to Bitcoin Dealers, Caleb and Brown have standard fees of 4-5%.
Finally, some exchanges such as CoinSpot and CoinJar give you the alternative to purchase BTC with cash at a local newsagent. If you're interested in this payment method, choose the cash payment/Blueshyft option on the exchange's website and enter the amount of Bitcoin you want to purchase. The exchange will generate a QR code and send it to your email address. The final step is to take this QR code to a Blueshyft newsagent and tell them you want to deposit money to your CoinSpot/CoinJar account.
Buy Bitcoin from a Bitcoin ATM
Finally, you can purchase Bitcoin using Bitcoin ATMs, and the good thing is that this payment method has become increasingly popular in Australia. Using BATMs has many benefits as they are easy to operate, secure, and fast. Melbourne offers lots of BATMs in comparison to other cities across Australia. There are currently 11 active Bitcoin BATMs in Melbourne according to Coin ATM Radar and all of them are very close to the city center. There are different options users can choose from when making purchases from BATMs: either deposit cash into the BATM or use your debit/credit card and show the QR code of your Bitcoin wallet address to the machine.
In Melbourne, there are two popular BATM suppliers: Lamassu and General Bytes. Lamassu is the fastest one on the market. It's easy to use, has a 10" Touch Screen Display, modular capability, and is suitable for all international currencies. Apart from Bitcoin, you can also purchase Ethereum (ETH), Litecoin (LTC), XRP, and more.
In comparison, General Bytes adheres to AML and KYC laws, completes updates regularly to ensure safety, and continuously adds new cryptocurrencies, such as ETH, LTC, DASH, Dogecoin (DOGE), etc. When using BATMs, you need to verify your ID, or in the case of General Bytes, complete a fingerprint scan. Also, keep in mind that you'll need a Bitcoin wallet address. If you are interested in selling Bitcoin, there is only one BATM in Richmond with selling support.
However, you should keep in mind that BATMs are more costly compared to other payment methods and charge an average fee of 8.54%.
Frequently Asked Questions
What is the best Australian Bitcoin exchange?
Based on our opinion, Swyftx is the best overall crypto exchange. Greatly valued by crypto traders in Australia, Swyftx has key features such as user-friendly interface, multiple deposit methods, low fees, most supported altcoins, best exchange to withdraw fiat (AUD), great customer support, and security.
Can you legally buy Bitcoin in Australia?
Australian citizens have had the right to purchase, trade, or sell Bitcoin, since 2018, when AUSTRAC started regulating Bitcoin. In the past, cryptocurrencies were under double taxation, but in 2017, Bitcoin was acknowledged as property and is subject only to Capital Gains Tax (CGT).
Where can you buy BTC with a credit card?
How can I sell Bitcoin through Bitcoin Dealers?
Bitcoin Dealers are a simple and secure way to trade bitcoins in Australia. All you need to do is visit one of their offices in Melbourne at any time during working hours. The minimum value to sell Bitcoin is $500.
Disclaimer: Digital currencies and cryptocurrencies are volatile and can involve a lot of risk. Their prices and performance is very unpredictable and past performance is no guarantee of future performance. Consult a financial advisor or obtain your own advice independent of this site before relying and acting on the information provided.