The Best Online Share Trading Platforms in Australia
In an era of the tech-savvy, no wonder online or mobile trading is rising in popularity, both in Australia and in the world. Today it's even easier than ever before, thanks to the numerous online share trading platforms.
At the same time, their number and variety can make it harder for traders to make up their minds which is why we have gathered a list of the best online share trading platforms in Australia.
The informative reviews are followed by an in-depth analysis of the key features that make a great online trading platform.
Featured On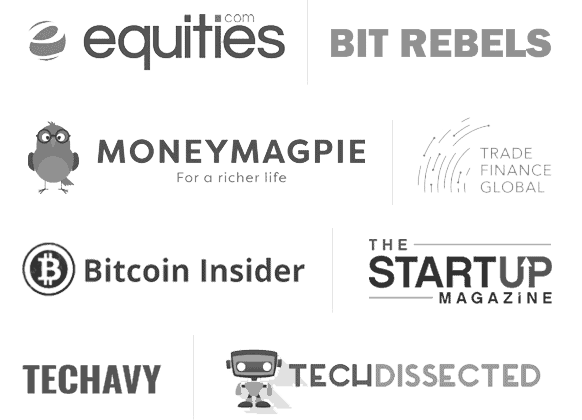 Best Online Share Trading Platforms in Australia: Reviews 2021

1. CMC Markets – Classic
Standard Brokerage Fee: $11 or 0.1% for the first 10 trades.
Available Markets: ASX, NASDAQ, NYSE, Hong Kong Stock Exchange, Tokyo Stock Exchange, the London Stock Exchange, Euronext, AMEX, and more.
ASX Products: Shares, Exchange trade options/funds (ETOs), Warrants, TRaCRS, IPOs/floats
Support: Live chat, email, and phone.
Margin Trading: Yes.
CMC Markets prides itself on its 18 years of experience in the business, making it one of the oldest online trading platforms in Australia. This is a great indicator of the services' reliability and expertise for which it has received a number of industry awards throughout the years.
Praised for its pricing, the platform charges classic traders whose limit is ten trades per month with $11 or 0.1% for the first 10 trades, $9.90 or 0.08% for the 11-30th trade, and $9.90 or 0.075% for every future trade. Active Investor and Premium Trader accounts have similar fees. Keep in mind that if you haven't made any trades in the last 12 months, you're going to be charged a 15$ dormancy fee every month!
If you decide to join CMC Markets, the Stockbroking Account gives you the option to invest in both Australian and international shares, i.e. engage with the US, UK, and Canadian markets. You can do IPOs and placements, or invest in managed funds (mFunds), exchange trade funds (ETFs), or exchange trade options (ETOs), and introduce some variety to your investments.
The services' market analysts have contributed by adding rich and informative content to the platform, including ebooks, articles, podcasts, guides, and video materials, a pleiad of resources that customers are more than welcome to use.
Another great feature that the platform offers is up to date market data. If you want to see live data, you need to pay $10 per month, but, otherwise, a 20-minute delayed market data is available at any time for free. If you're interested in the US market, you can get its data for an additional $11 fee.
To open an account, you just need to fill in an application form on their website, answer a couple of compliance questions to determine your trading level, and show them a government-issued ID for verification. The process lasts less than 10 minutes but it usually takes 2-4 days for your account to be approved, after which time you're ready to trade from your computer or mobile device.
CMC Markets offers two stockbroking platforms, both featuring original trading tools, but each of them appeals to a different kind of trader. For beginners, the company suggests using their Standard platform that is super intuitive and easily navigable. The advanced trading options are still there, but they're delivered in a simpler language.
Experienced traders are encouraged by CMC Markets to give their Pro platform a go. It comes with institutional-level tools and professional charts, but the best thing about it is that it's completely customizable to the user's trading preferences. CMC Markets also has an app that's available for both iOS and Android users and makes share trading even quicker and more accessible.
Key Features
Multiple award winner: The platform has received a great number of accolades for things like customer satisfaction, best mobile app, reasonable fees, and an award for the best Australian broker, among others.
Low brokerage fees: CMC Markets offers a highly competitive fee for its impeccable services.
Excellent trading options both locally and internationally.
Access to research materials.
Three types of account membership. 
You can choose between Classic, Active Investor, and Premium Trader.

2. eToro
Standard Brokerage Fee: $8 or 0.1%.
Available Markets: 47 global currency pairings, index CFDs, stock CFDs commodities, cryptocurrency.
ASX Products: Shares.
Support Options: website help section, and live chat.
Margin Trading: Yes.
EToro was originally founded in Tel Aviv, in 2007, and has registered offices in Australia, the US, the UK, Cyprus, and Israel. Although this brokerage company isn't listed on any stock exchange and doesn't disclose its annual report online, it's still considered reliable as an online share trading platform because it's regulated by the Australian Securities and Investment Commission (ASIC).
EToro adds a reasonable brokerage fee of $8 or 0.1% on each trade and features an inactivity fee of $10 per month if you haven't been active for more than a year. The platform doesn't charge deposit fees but applies a couple of restrictions regarding them.
First of all, Australian and American residents are required to make a minimum $50 deposit the first time they fund their account. Next, the options for making a deposit are bank transfers that take 4-7 days but have no limit, instantaneous credit/debit card deposits limited at $40,000, or deposits via PayPal, Skrill, Neteller, and WebMoney.
The platform was primarily focused on CFDs (contracts for difference) but has since expanded to forex, stock market indices, ETFs, even buy and sell cryptocurrencies. The main innovation of eToro is its social trading scheme which allows traders to observe the portfolios of leading investors and copy their actions. While the concept itself isn't exclusive to the platform, eToro was brought many new features and ideas to it.
One of them is the CopyTrader which gives the right to users to browse through the portfolios of other eToro traders and look at their annual or monthly performance since they're all public and those traders have given their consent. You can check out all sorts of statistics, measure risks, and enter into discussions. It's a great learning experience but it still doesn't guarantee success as following someone's strategies is not the complete recipe for expert trading.
You can use your Facebook, Google+, or email account to register on eToro. This is all you need to access a demo version of the platform and a demo account with $100,000. If you want to create a real account and fund it with real money, you will need to verify your identity using either a scanned copy of your passport or other ID or proof of residency with a scanned copy of a bank statement or a utility bill.
The disadvantage of eToro is that it only supports USD accounts for now. This means that if you plan on using a different currency, your deposits and withdrawals will be automatically converted by the platform into USD at a small conversion fee. You also have the option to deposit USD directly using your credit/debit card but then it's up to your bank to determine the conversion rate. A possible solution is to open a multi-currency bank account.
Key Features
It's the largest social trading platform.
It's famous for its copy trading feature.
It offers thousands of equities from multiple stock market exchanges.

3. IG Share Trading
Standard Brokerage Fee: $8 or 0.1%.
Available Markets: ASX, the London Stock Exchange, DOW 30, AMEX, NASDAQ, NYSE, DAX, HDAX, MDAX, ISEQ.
ASX Products: Shares.
Support Options: Phone, email, and live chat.
Margin Trading: Yes.
IG was founded in 1974, in Australia, as an online trading platform. It's regulated by the Australian Securities and Investment Commission (ASIC) and can call forth its 40 years of experience in the industry to testify for its endurance and status.
The brokerage fees are no more than $8 or 0.1% or $10 across the US share market. But here comes the catch. IG charges share trading accounts with a $50 subscription fee per quarter (every three months), a fee that can be waived if you meet their conditions. You should either deal at least three times across your accounts or have zero open positions, i.e. you shouldn't hold onto your shares.
If you don't have enough money on your account, you're at risk of having a negative account balance. On the bright side, there's no minimum account balance required or any ongoing limits. IG allows you to make instantaneous deposits via credit/debit card (the minimum deposit is $450), bank transfers, BPAY, or PayPal (no minimum deposit).
The advantage of IG is that you can buy or sell over 11,000 international shares on major indices from markets in the US, UK, Germany, and Ireland. When trading international shares, currency conversions are charged at a 0.5% flat rate. IG supports AUD, USD, EUR, and GBP.
To open an IG account you need to fill in an online application with your name, email address, phone number, place of residence in Australia, create your new username and password, and provide a photograph or scanned copy of your Australian passport or driver's license. The whole thing takes no more than 5-10 minutes to complete, but then you have to wait for IG to approve your account and let you fund your account to start trading.
There are three types of accounts that you can create on IG: corporate, personal, or a self-managed account. The third one is an upgrade with more customization, but to apply for a self-managed super fund CFD account, you need to have more than $1 million in liquid assets.
Recently, IG has partnered with Qantas Airways Limited and together they've created the Qantas Frequent Flyer Program where traders can earn up to 10,000 Qantas Points from trading shares on IG. The prerequisite is to place ten share trades within three months of opening your account. The points can be redeemed for discounts on domestic and international flights.
We would also like to mention that IG is very beginner-friendly and offers educational content such as weekly webinars, online trading courses for different levels of expertise, and even live sessions. They usually last between 20-85 minutes and are really useful if you're new to the whole online share trading concept.
Key Features
Low standard brokerage fee: However, there's a high subscription fee.
International trading available. 
No account balance limits.
It comes with a mobile app.
Free educational resources.

4. Bell Direct Share Trading
Standard Brokerage Fee: $15 for the first 10 trades.
Available Markets: ASX, ETOs, IPOs/floats.
ASX Products: Shares.
Support Options: Live chat, phone, and email.
Margin Trading: Yes.
Bell Direct is an Australian-based trading platform, founded in 2006 by its current CEO, Arnie Selvarajah. The broker is part of the Bell Financial Group that includes companies like Bell Potter Securities and Bell Potter Capital as well. Bell Direct has a license and is regulated by ASIC, which is how the platform built its solid reputation on the market.
For several consecutive years, from 2014 to 2018, Bell Directs was chosen by Investment Trends as the platform with the highest overall client satisfaction. One of the key reasons for this is that they offer trading advice and suggestions to their users by sending six bearish and six bullish trading ideas via email. Bell Directs features reporting tools with an end of the year report that includes an account, transaction, cash, and estimated dividends summary.
Another great feature on the platform is the option for free advanced conditional offers. This means that you can indicate trigger conditions and create pre-determined orders for securities, equities, and warrants that should be executed once the trigger conditions have been met. Bell Directs has also introduced an interactive HTML5 charting technology to not only monitor market prices but manipulate the data as well. You can now draw, annotate, and create your own indicators.
Bell Direct's standard brokerage fee is $15 for trades up to $10,000, and $25 for trades up to $25,000. The good thing is that there are various discounts such as a lowered $13 fee if you place at least 10 trades per month or just $10 if you make more than 30 trades.
The platform offers three premium services. The first one is a Direct Margin Lending account to diversify your portfolio and increase its size. You can also leverage Bel Direct's one-second-placement guarantee that places your order instantaneously. The second option is to update your account to a Platinum Live Streaming for $27.50 a month and get live price streaming that updates the prices without you constantly having to refresh the page. For a $79 per month, you can have an Integrated WebIRESS account with live market data and dynamic pricing updates.
Bell Potter, the capital arm of the company, has furnished the platform with state-of-the-art financial research content, trading guides, market news, interviews with expert traders and CEOs, ASX company announcements, demos on their trading tools, and many more. With Bell Directs, you don't have to worry about missing out on any market trends.
Key Features
The best trading platform in terms of client satisfaction.
One-second-placement guarantees for market and limit orders and free conditional offers.
The brokerage fees get lower the more you trade.
Offers trading tips via email.
Up to date market research from the Bell Potter Securities financial team.